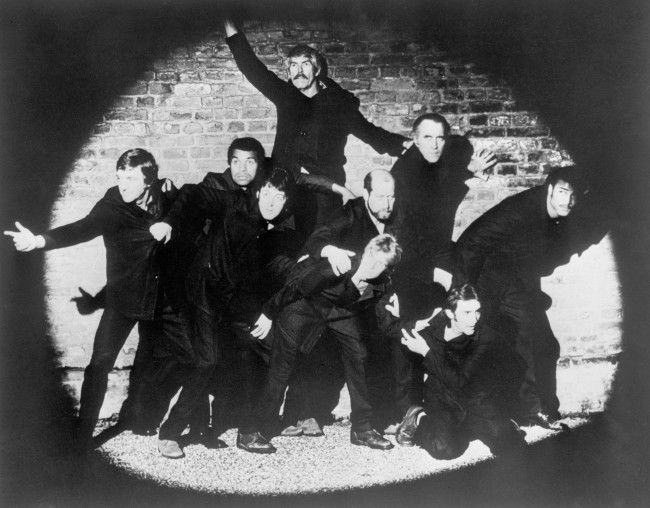 Back to 03/11/1973: celebrities in various walks of life illustrate the cover of a new long-playing record, Band on the Run, from the Paul McCartney group, Wings. They are…
Well, can you name them all? Scroll down for the famous names, or VIPs , as they were called back then:
BBC personality Michael Parkinson, singer Kenny Lynch, actor James Coburn (behind), Paul McCartney (below), MP Clement Freud, Linda McCartney, actor Christopher Lee, singer-songwriter Denny Laine (below) and boxer John Conteh. The photograph was taken by photographer Clive Arrowsmith.