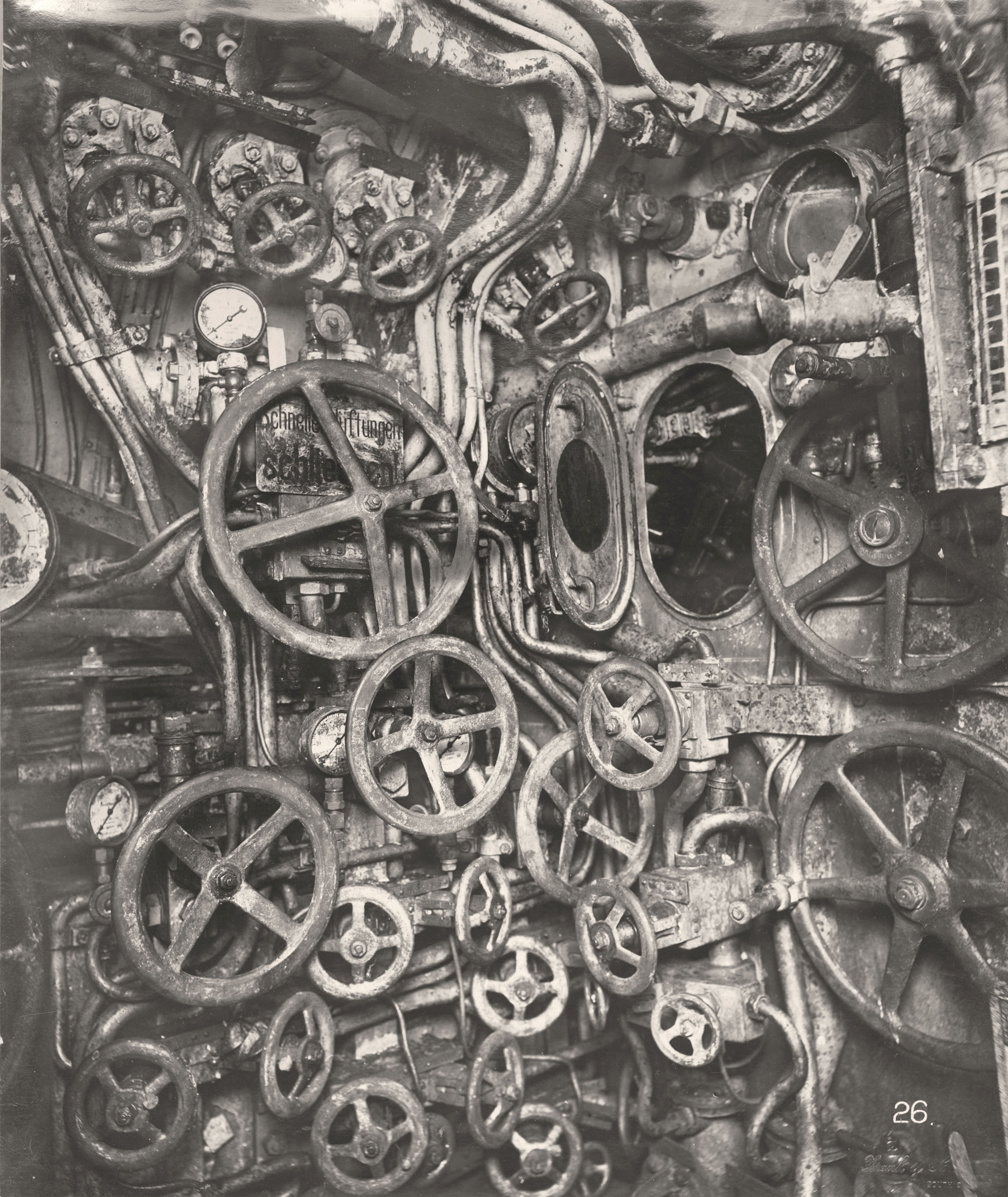 In 1918 the Swan Hunter Wigham Richardson Ltd shipbuilders in Wallsend, England, scrapped a U.B. 110 German submarine. The twin-screw U.B. 110 was built by Blohm & Voss, Hamburg.
On the 19th July 1918, when attacking a convoy of merchant ships near Hartlepool, she herself was attacked by H.M. Motor-Launch No. 263 and suffered from depth charges. Coming to the surface she was rammed by H.M.S. Garry, a torpedo boat destroyer, and sunk.

In September she was salvaged and placed in the admiralty dock off Jarrow slake. She was then berthed at Swan Hunter's dry docks department with an order to restore her as a fighting unit.

The Armistice on 11th November 1918 caused work on her to be stopped. She was towed on the 19th December 1918 from Wallsend to the Northumberland Dock at Howdon and was subsequently sold as scrap.
These photographs of the UI.B, 110 were taken by Frank & Sons of South Shields.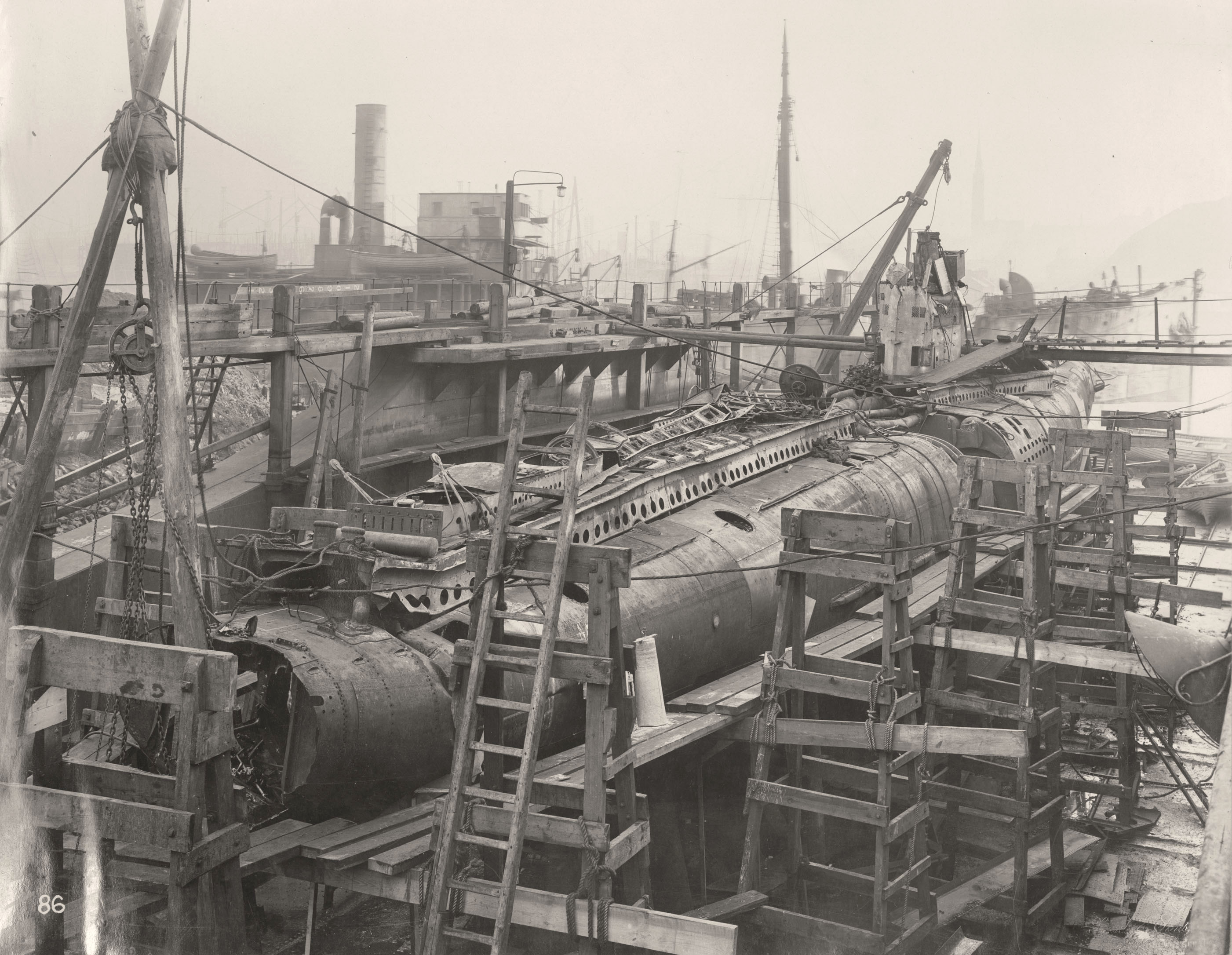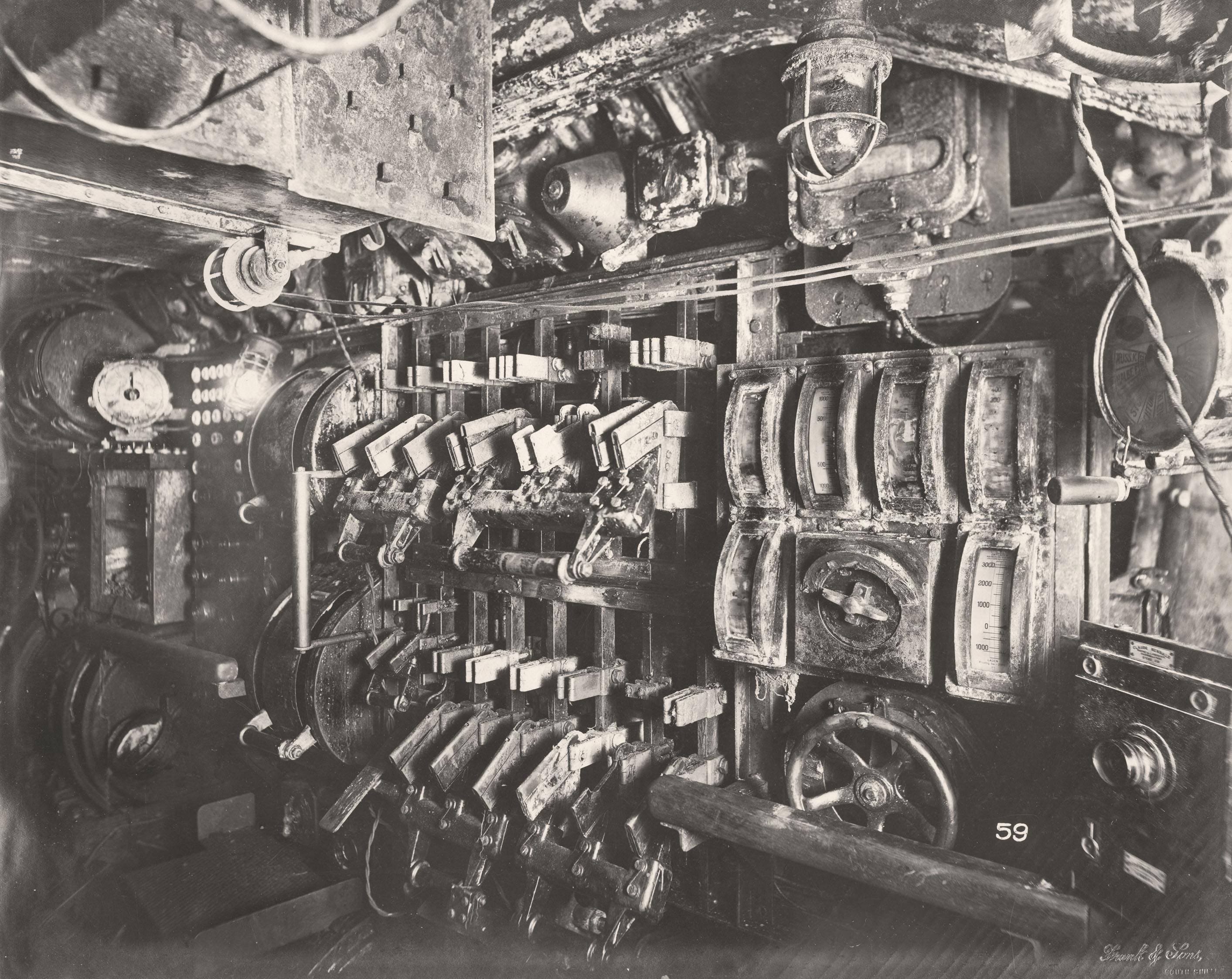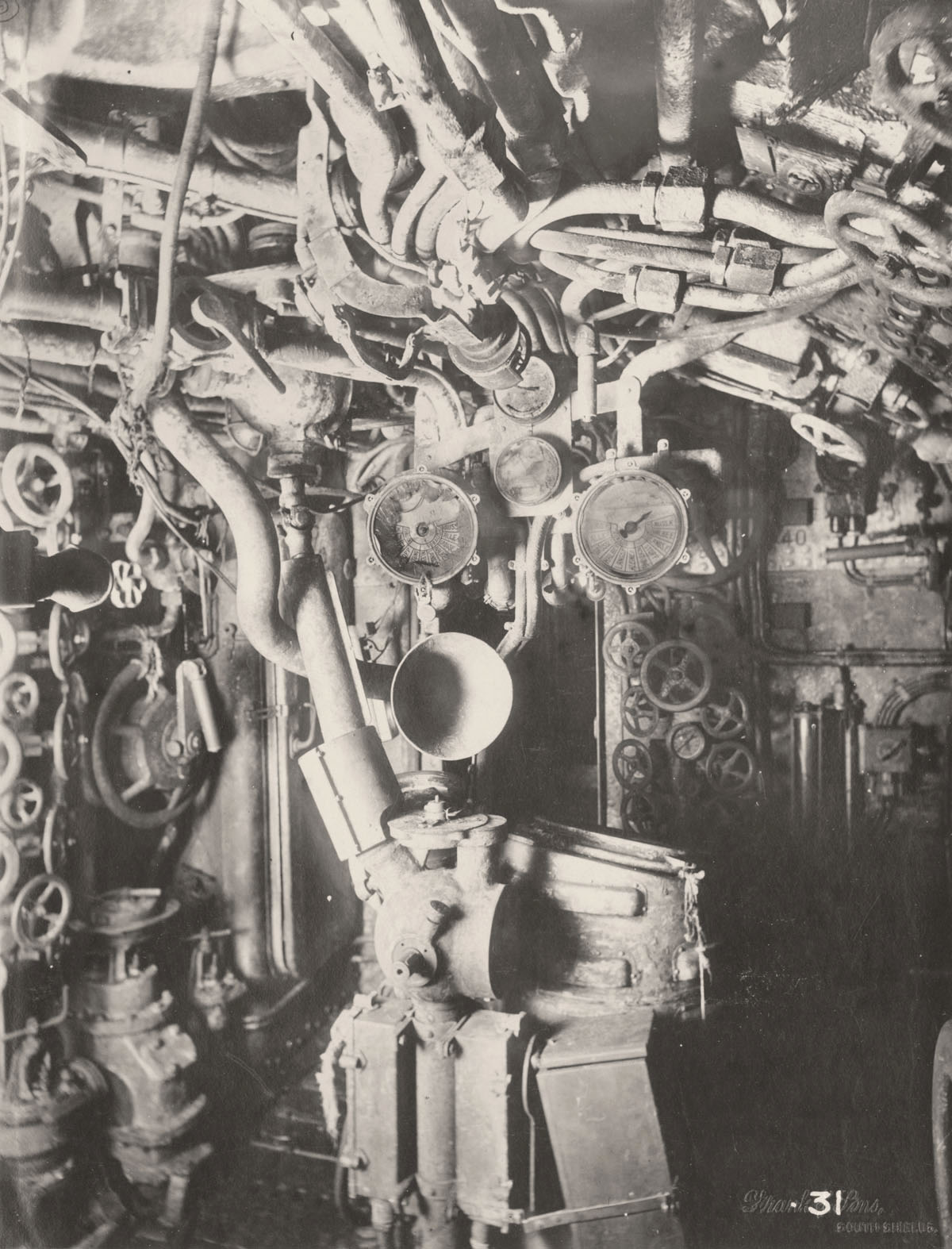 The Imperial War Museum:
On 4 February 1915, Germany declared a war zone around Britain, within which merchant ships were sunk without warning. This 'unrestricted submarine warfare' angered neutral countries, especially the United States. The tactic was abandoned on 1 September 1915, following the loss of American lives in the torpedoed liners Lusitania and Arabic.

After failing to seize control of the sea from the British at the Battle of Jutland in 1916, Germany resumed unrestricted submarine warfare on 1 February 1917. This, coupled with the Zimmermann Telegram, brought the United States into the war on 6 April. But the new U-boat blockade nearly succeeded and between February and April 1917, U-boats sank more than 500 merchant ships. In the second half of April, an average of 13 ships were sunk each day.

In November 1916, Admiral Jellicoe created an Admiralty Anti-Submarine Division, but effective countermeasures arrived slowly. Most important was the introduction of convoys, in which merchant ships were grouped together and protected by warships. In addition, merchant ships were painted in dazzle camouflage, aircraft and shore-based direction finding stations were introduced to locate U-boats, and warships acquired new weapons such as an early form of sonar and depth charges. On 23 April 1918, British naval forces attacked U-boat bases at Ostend and Zeebrugge. By the Armistice, the U-boat threat had been neutralised.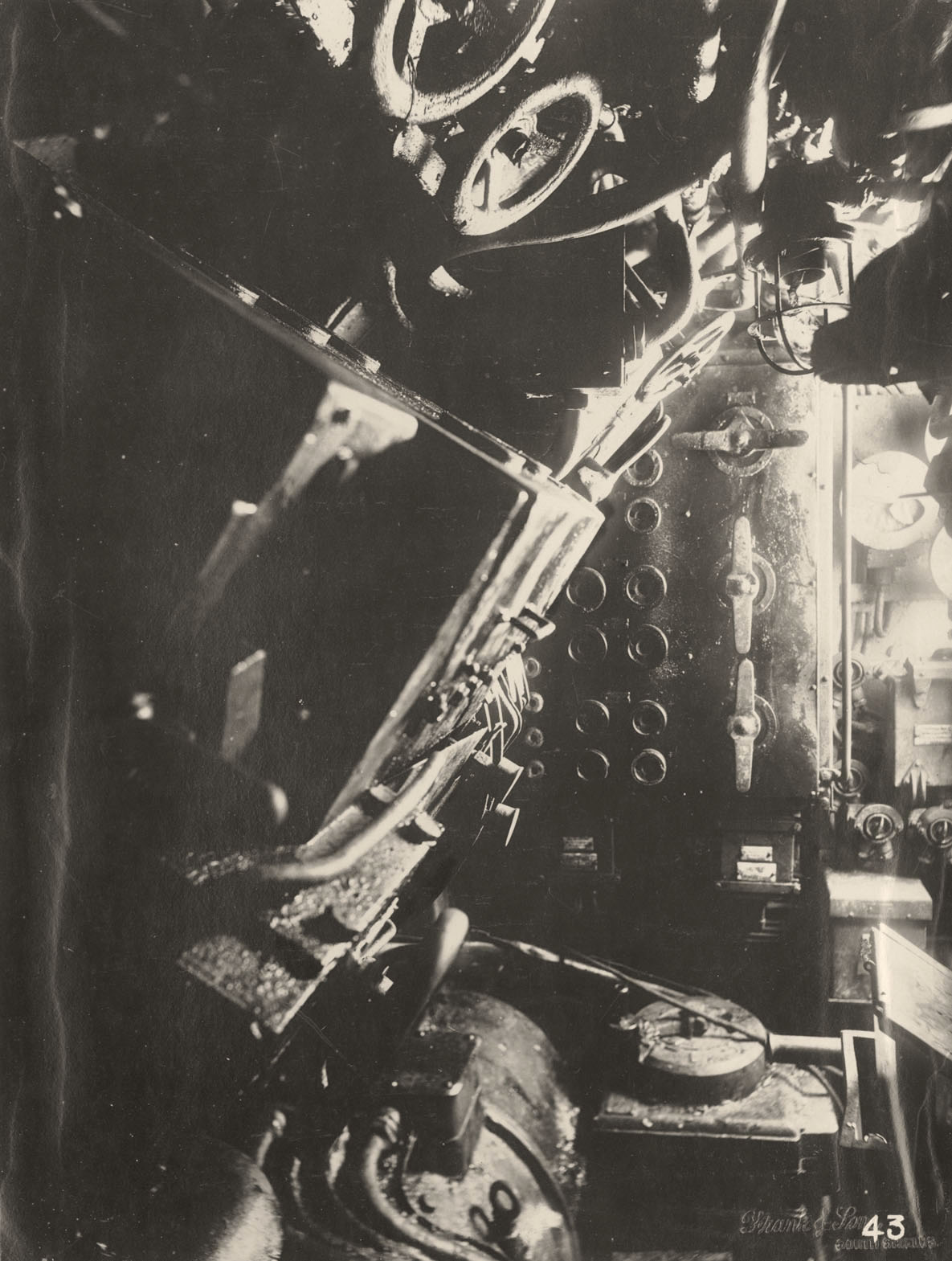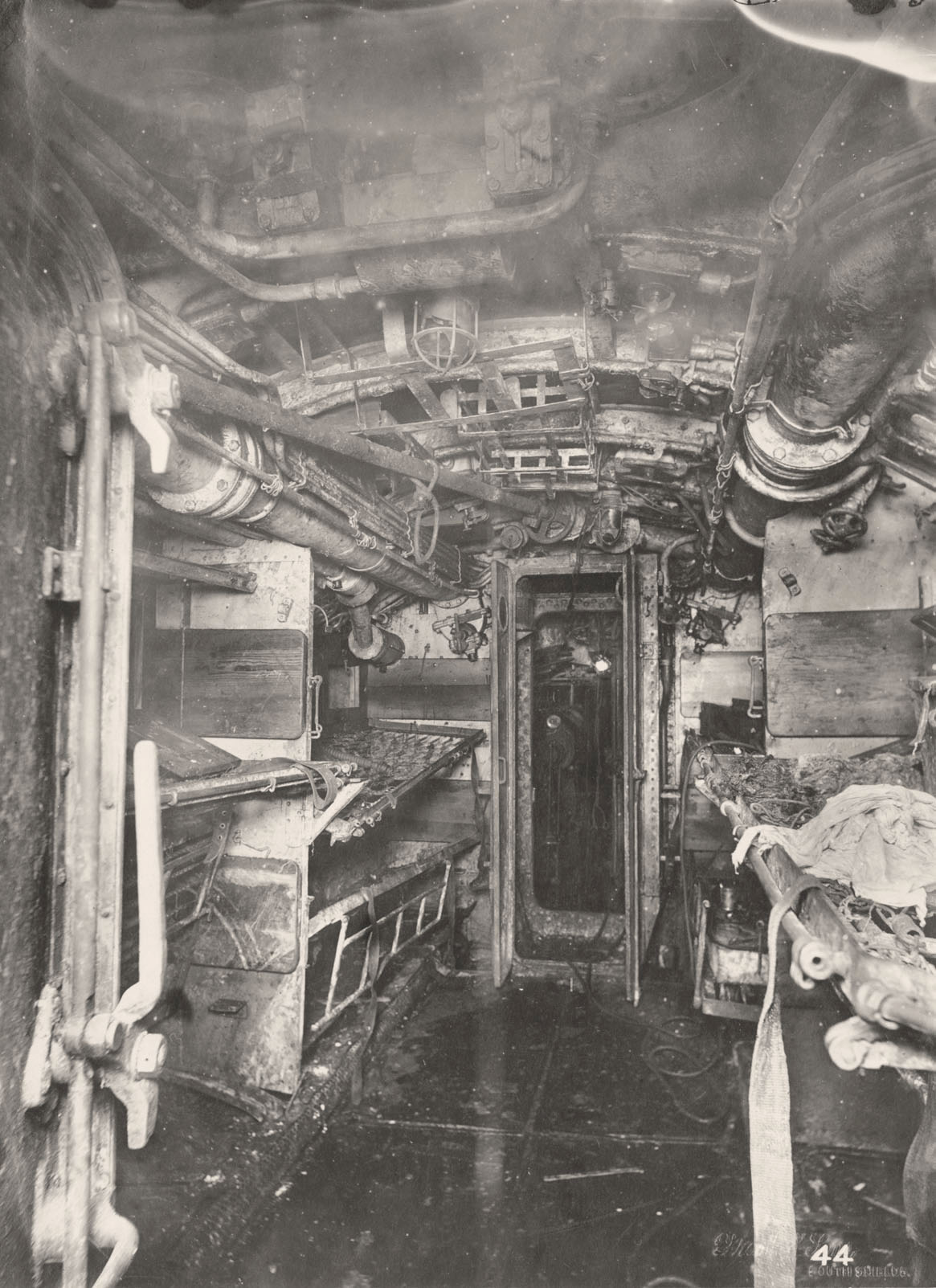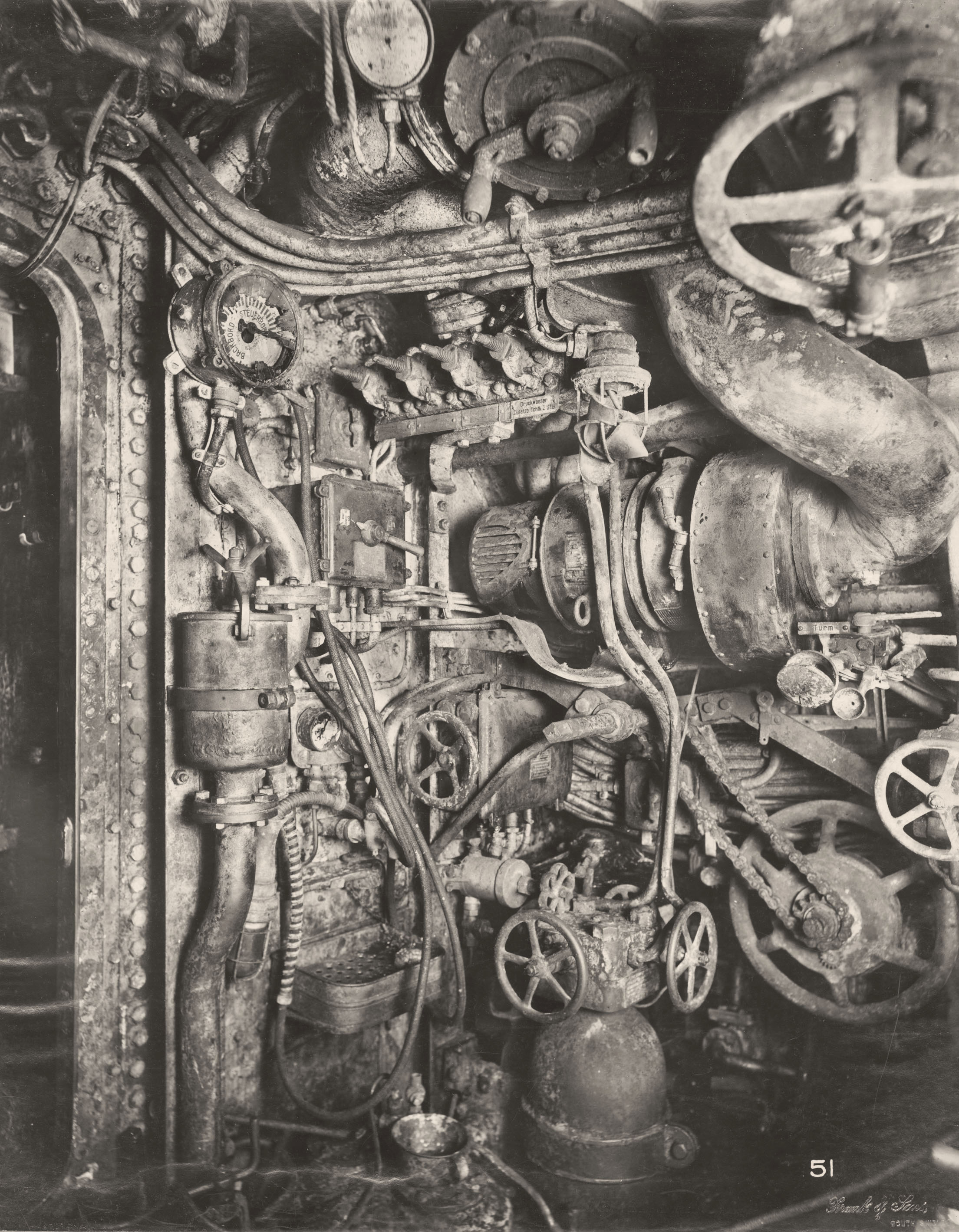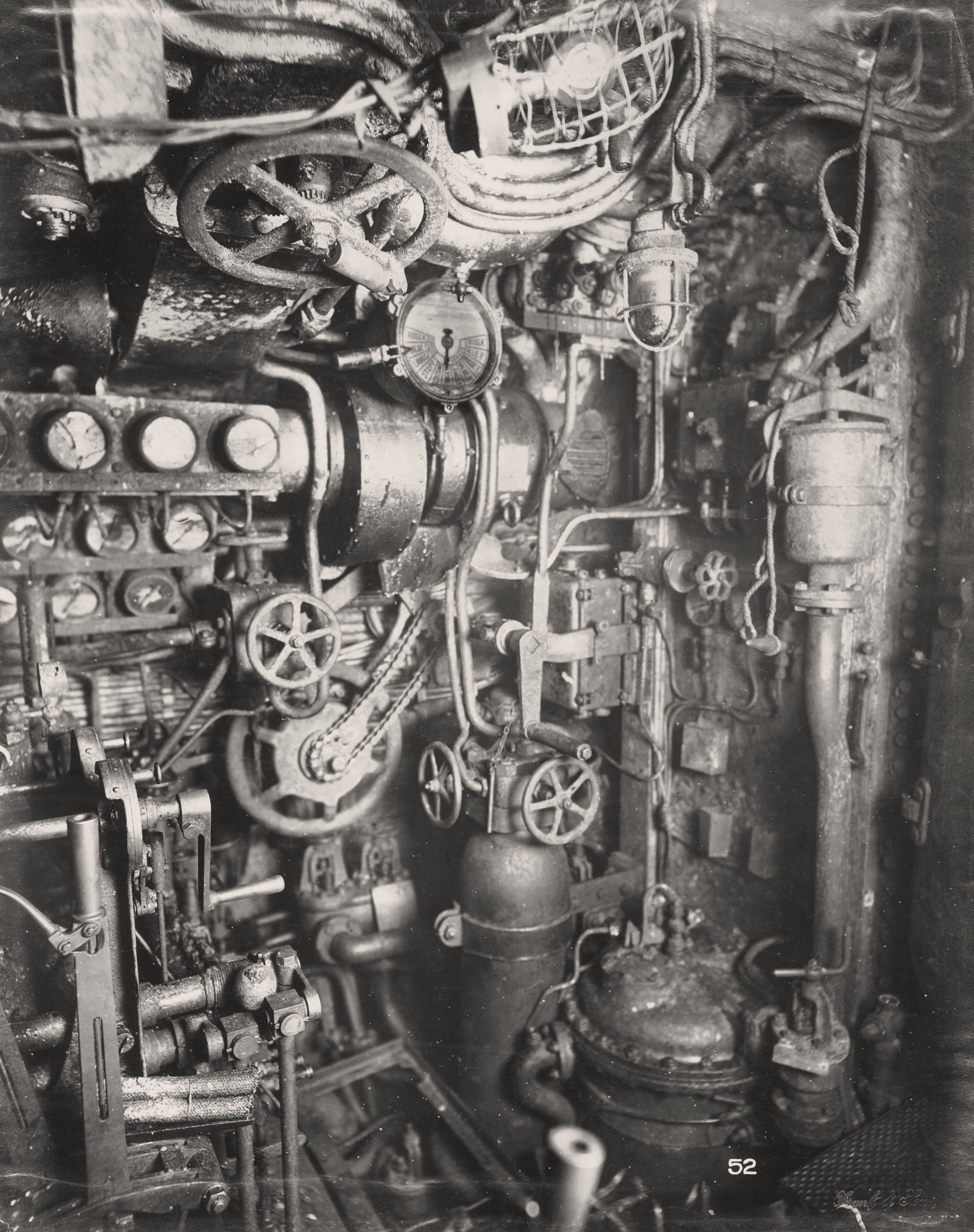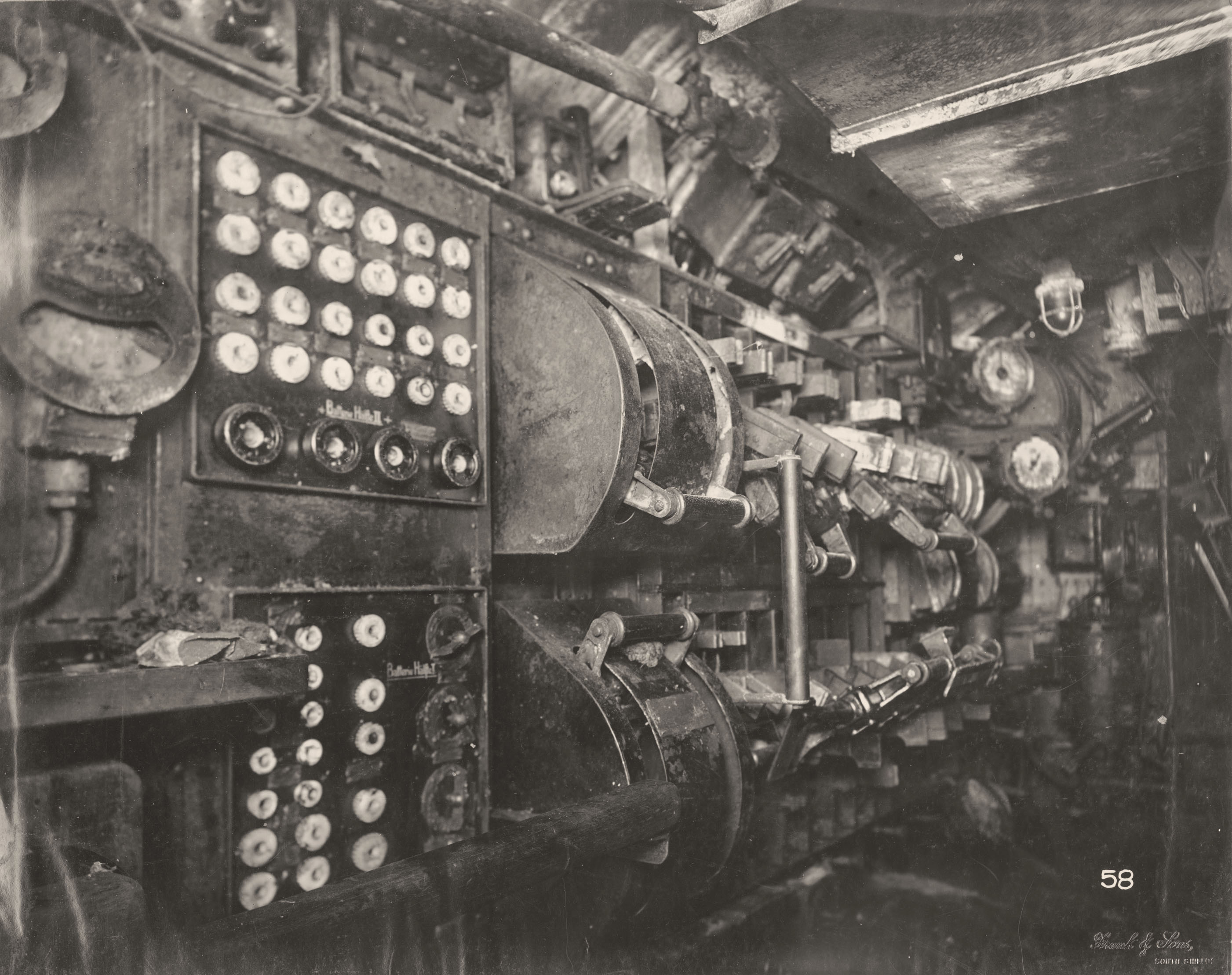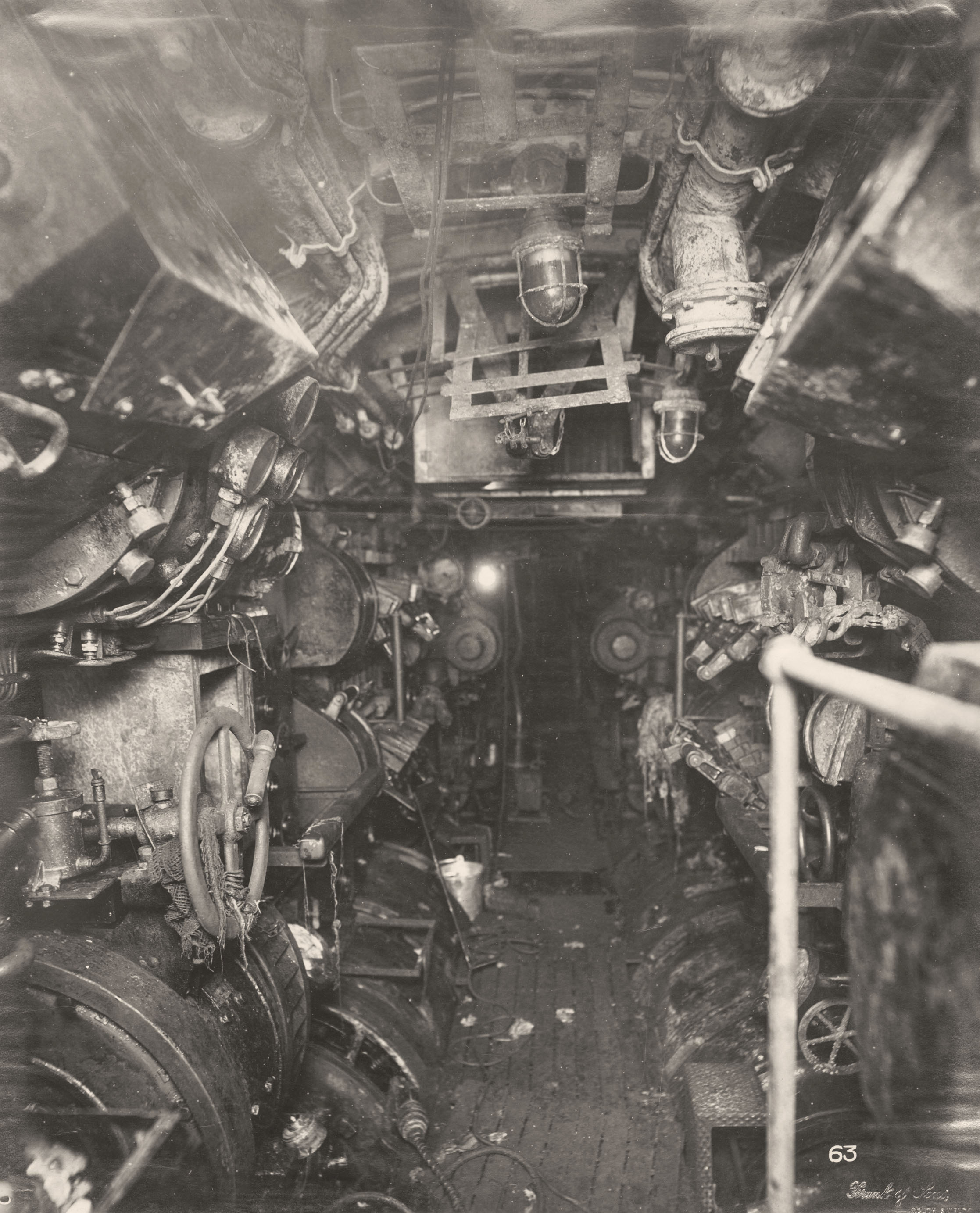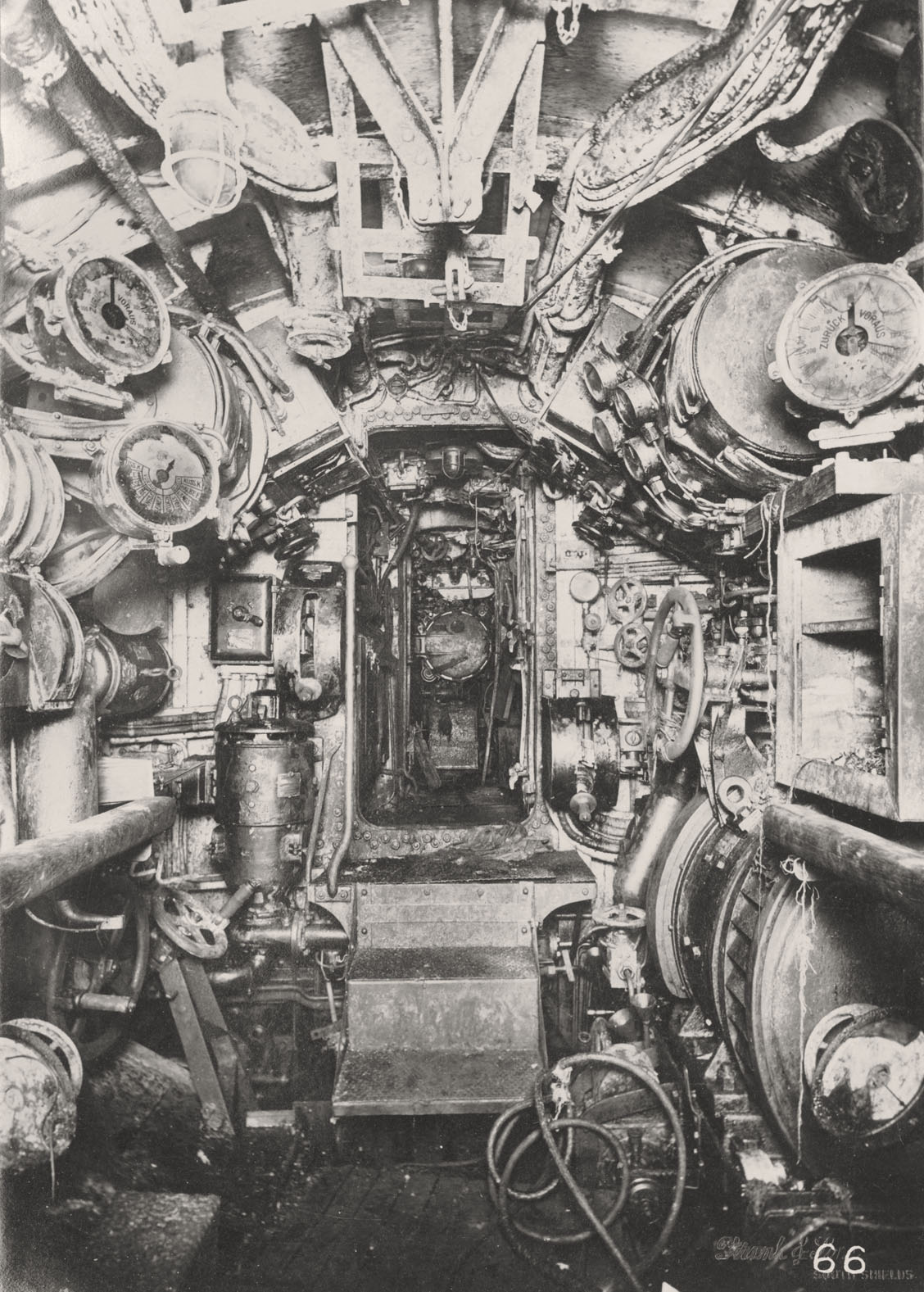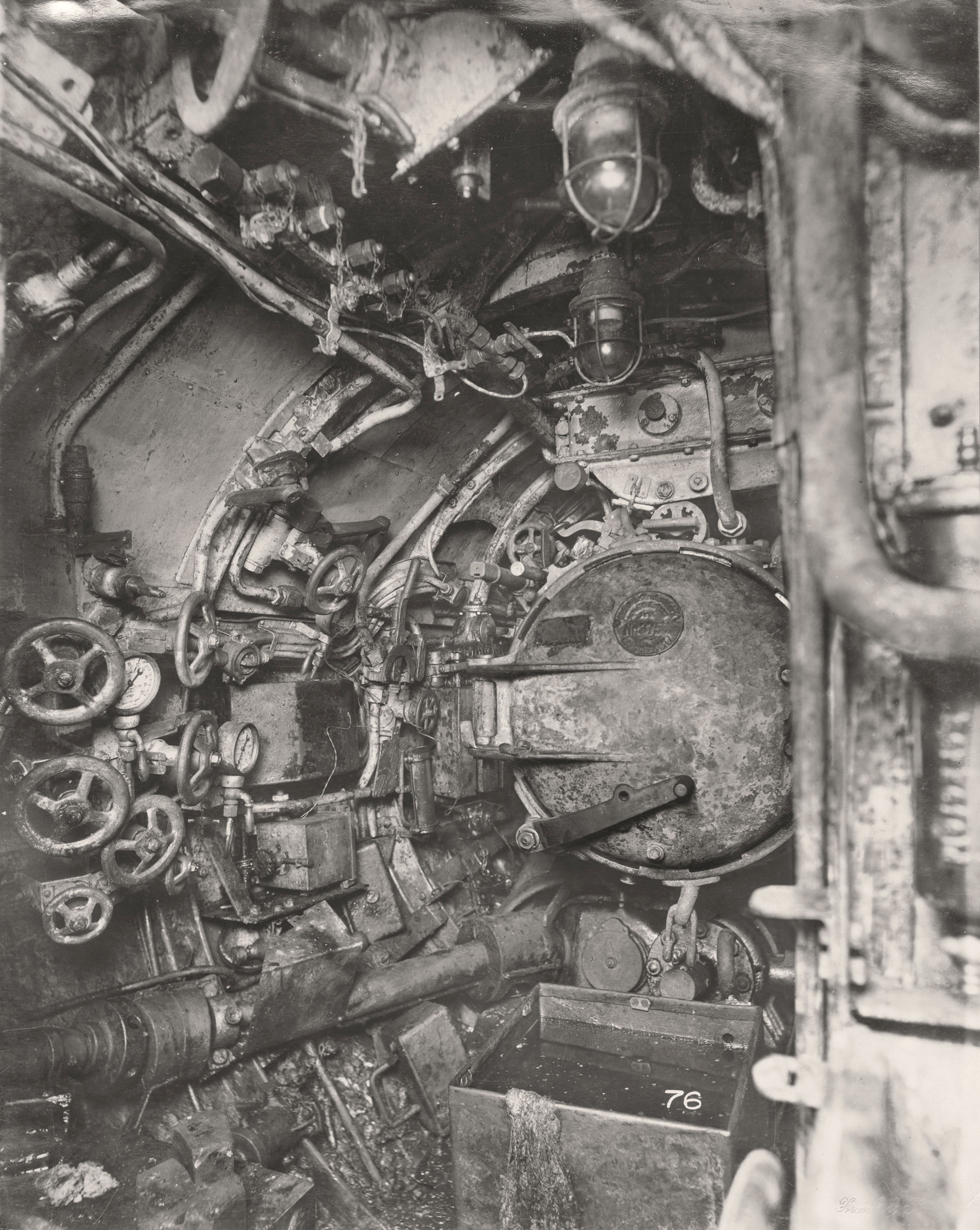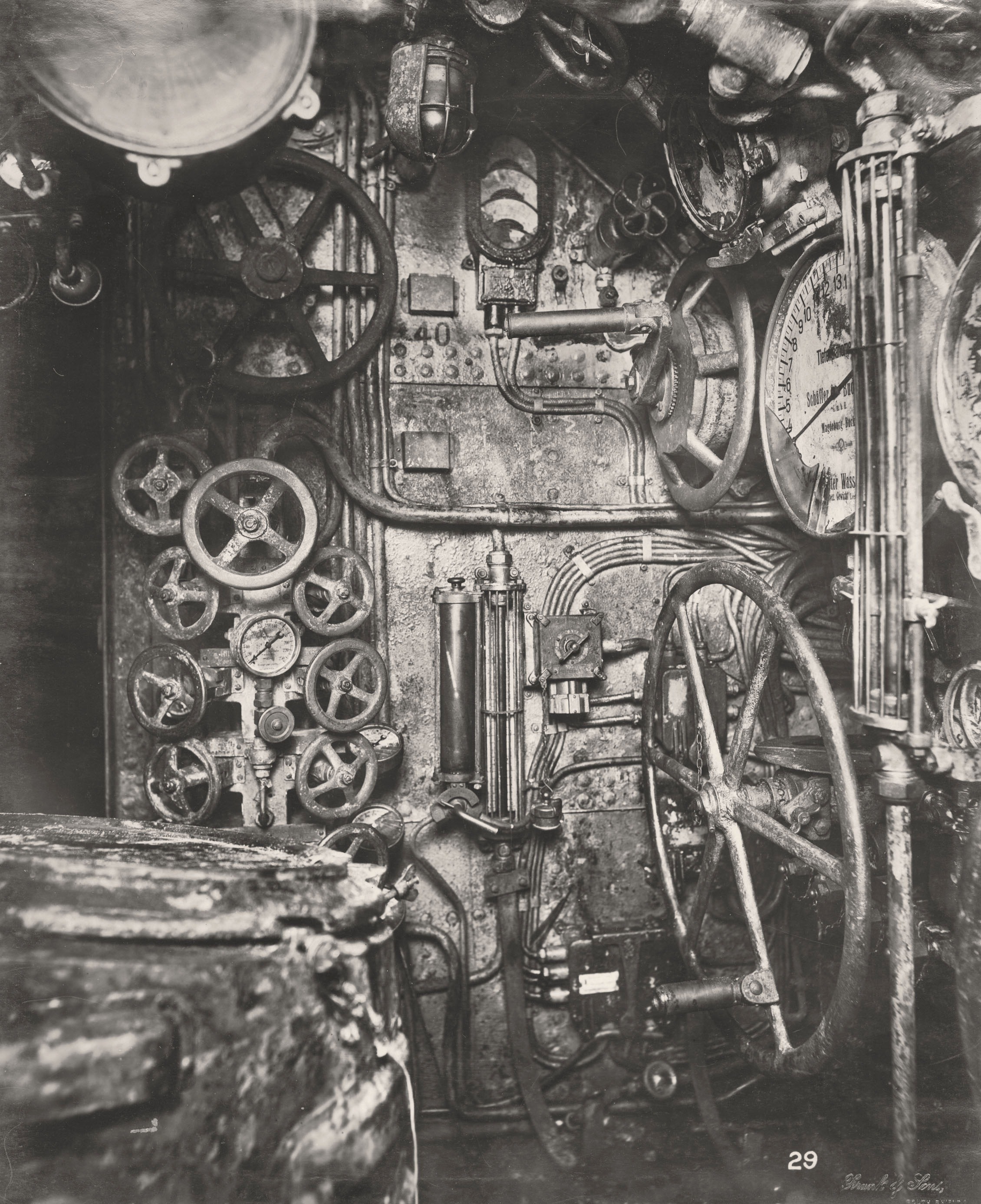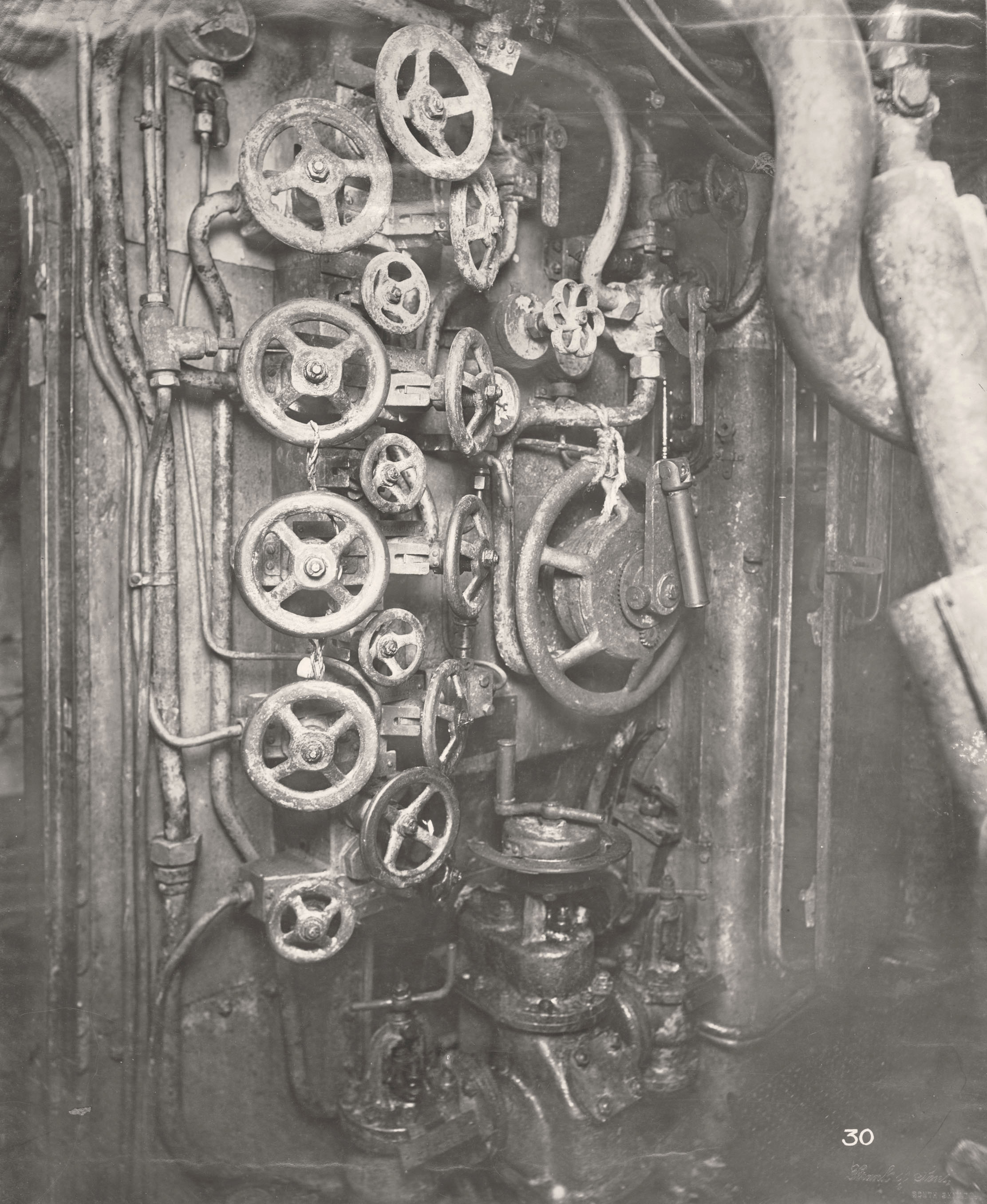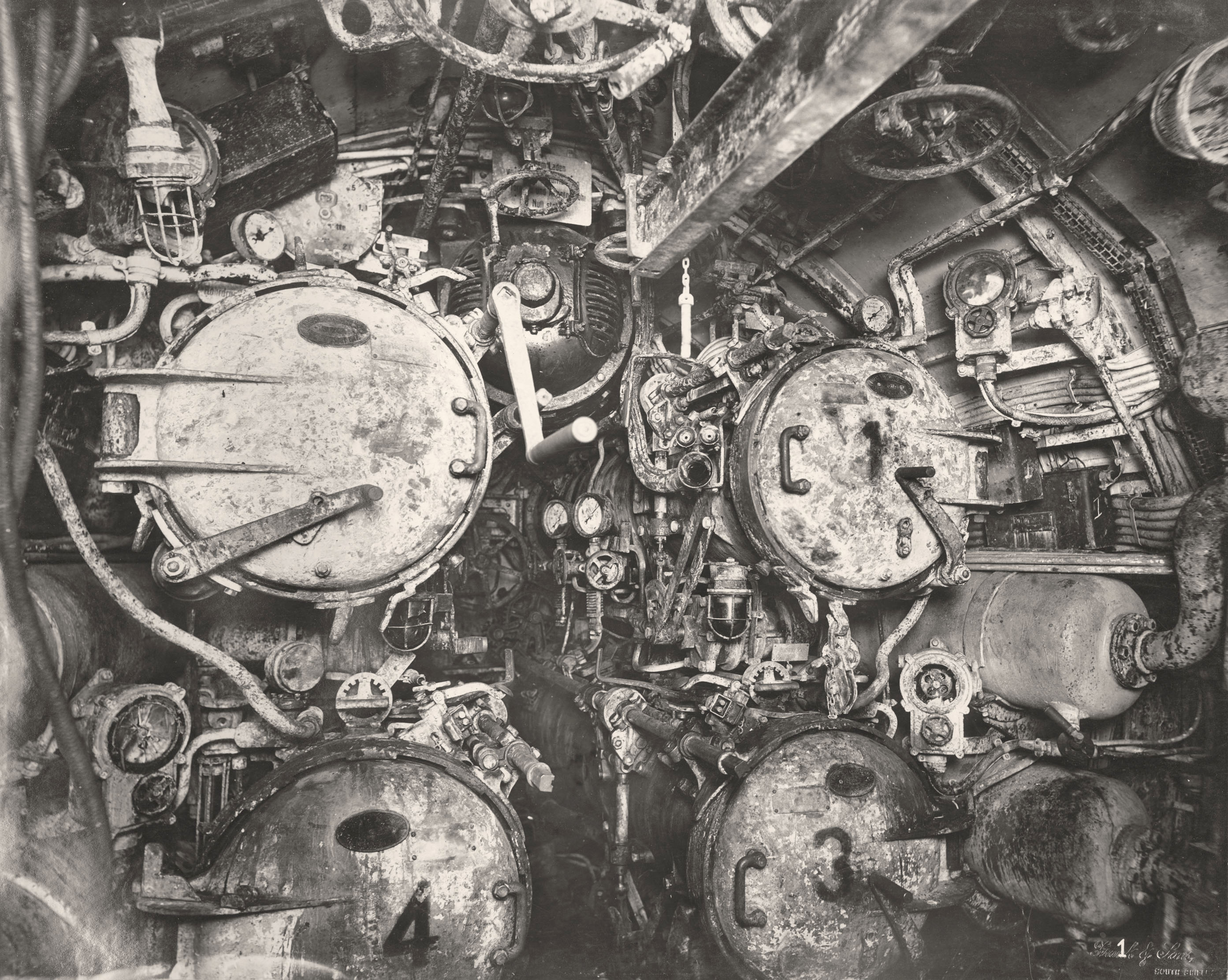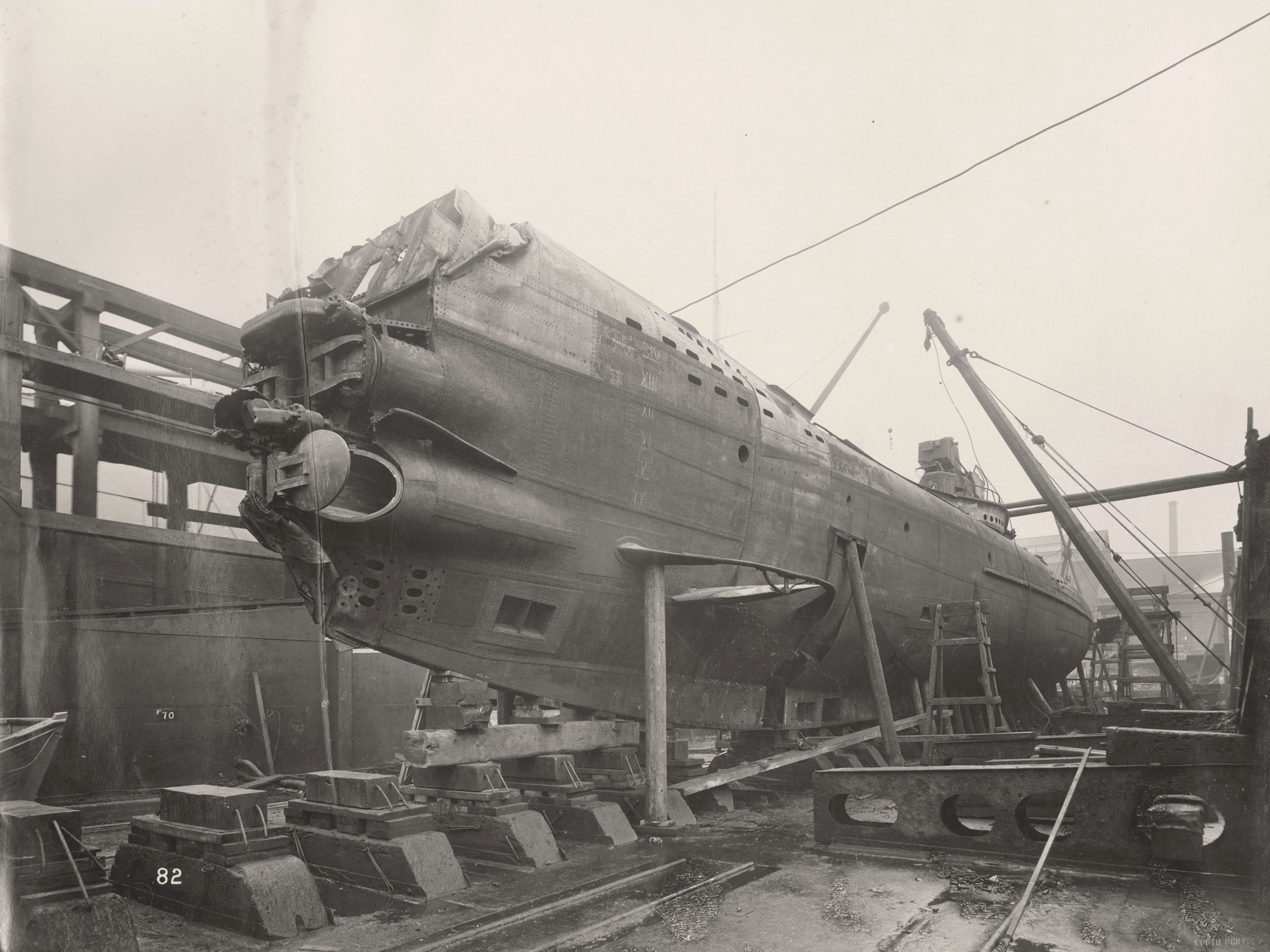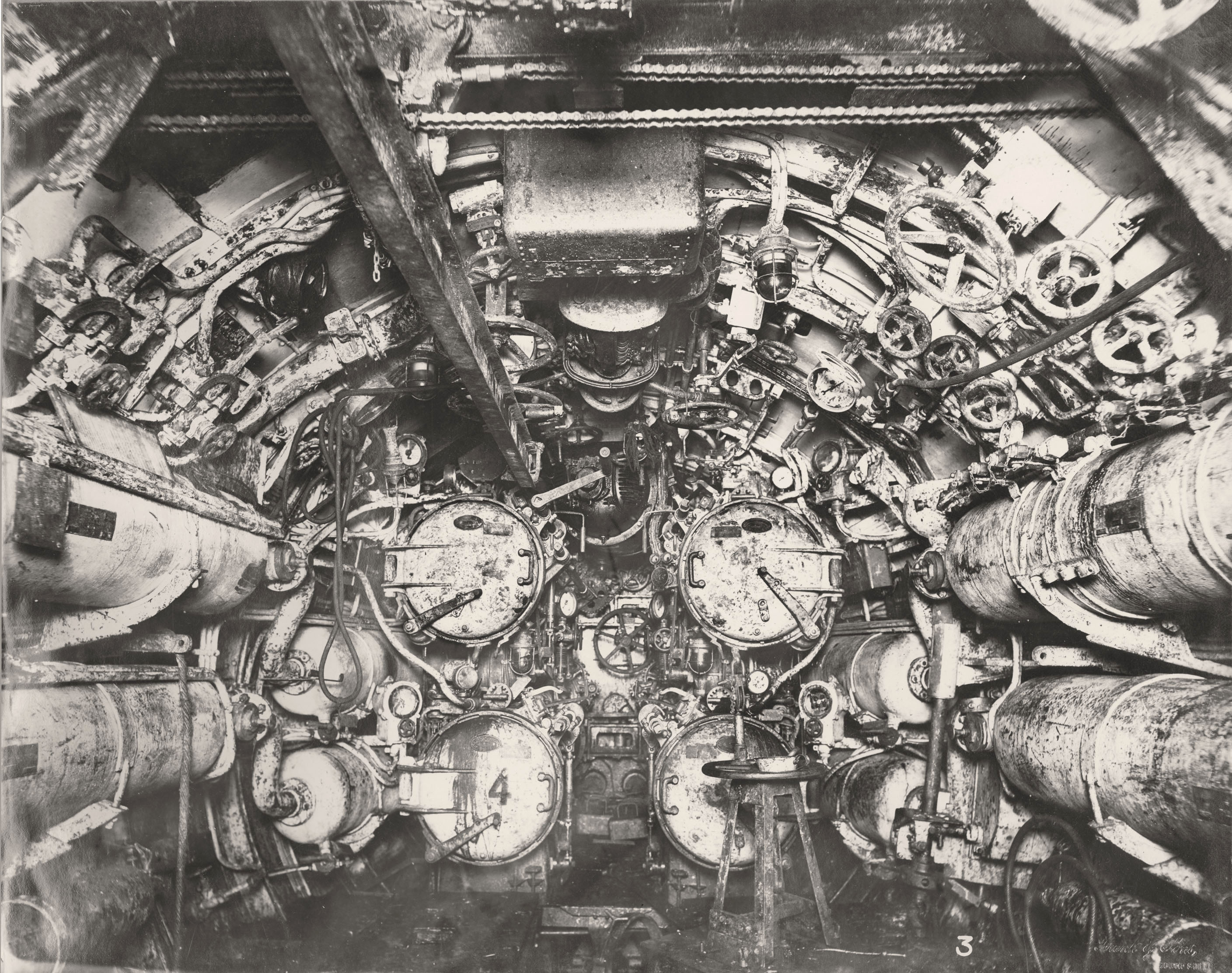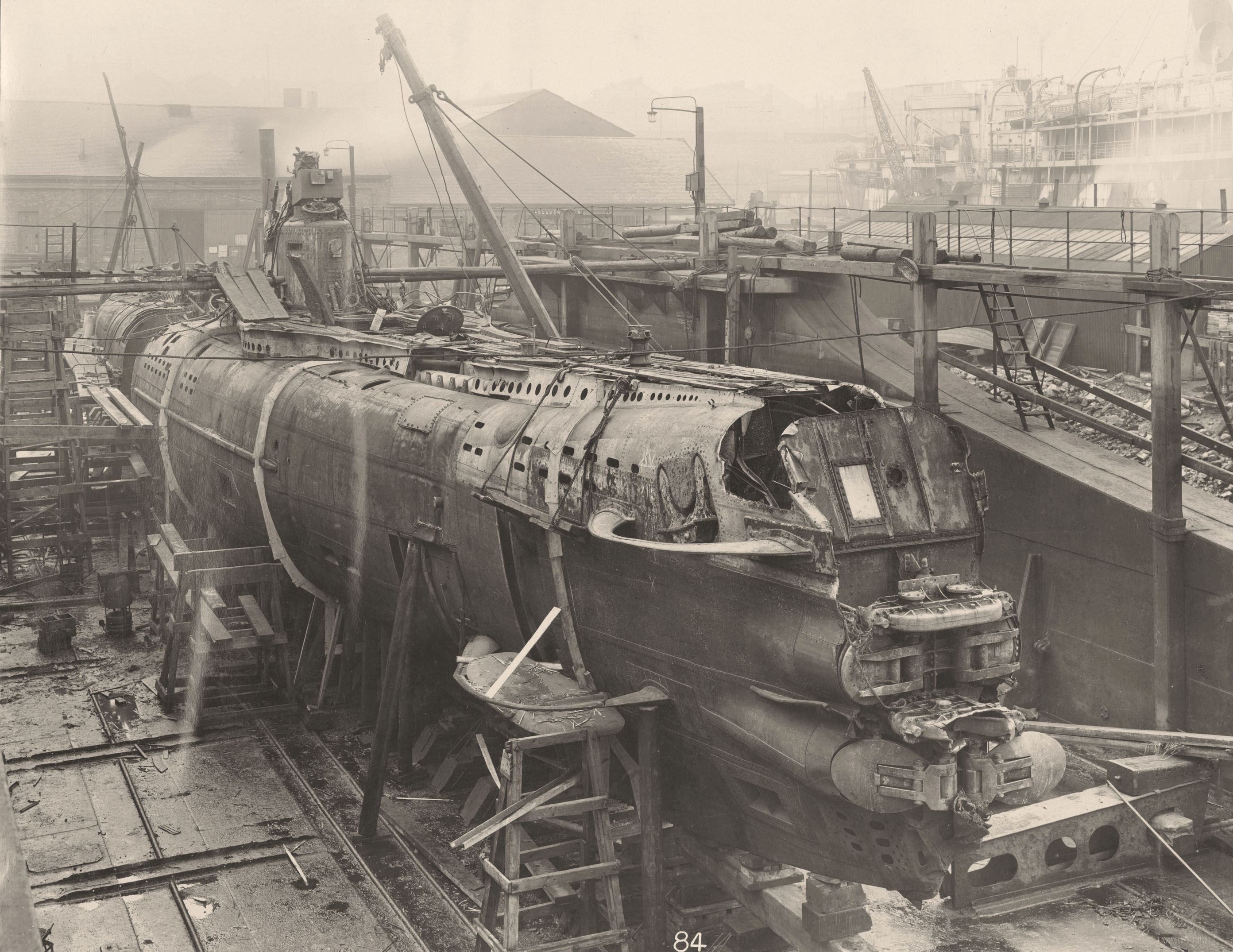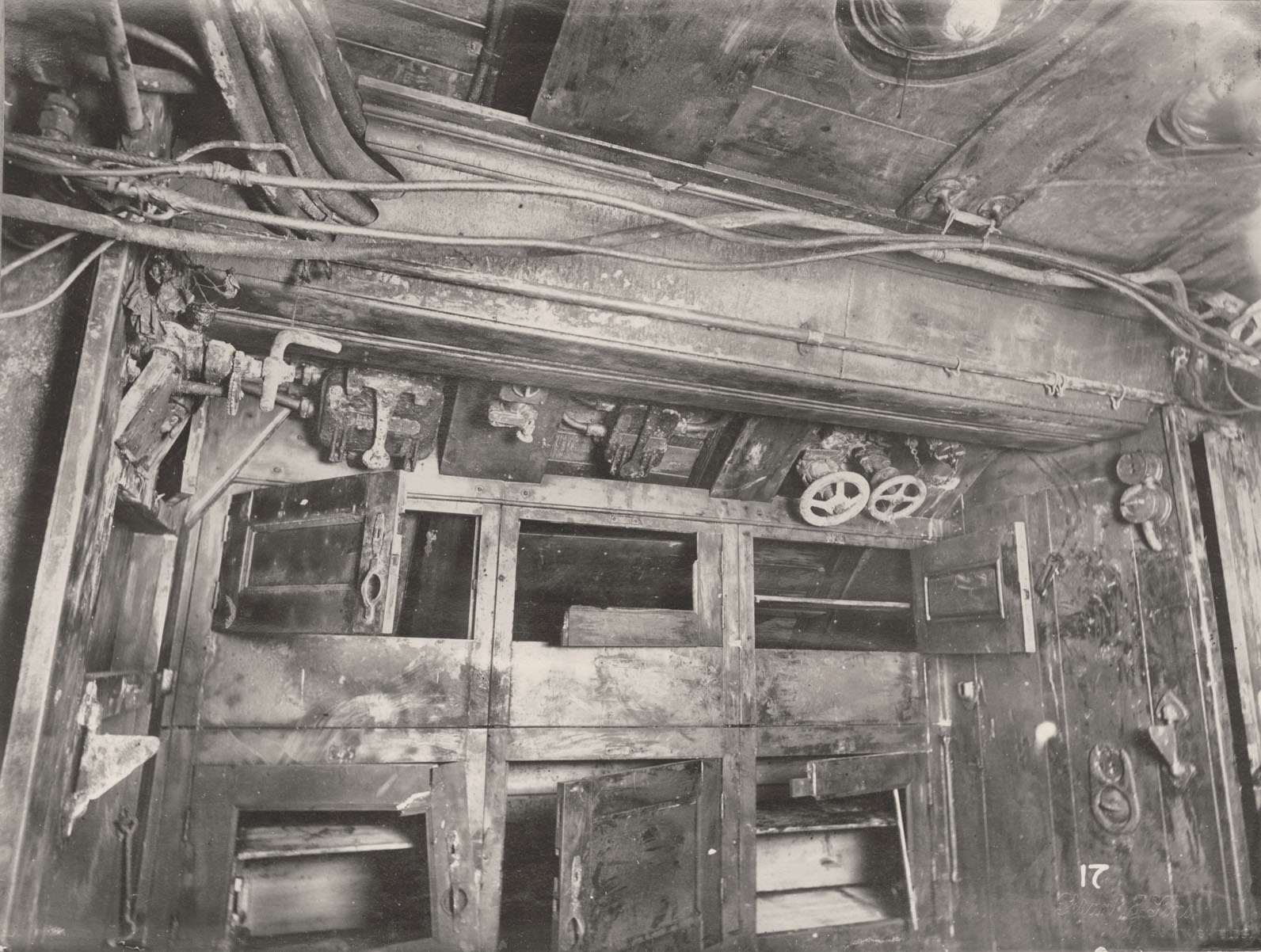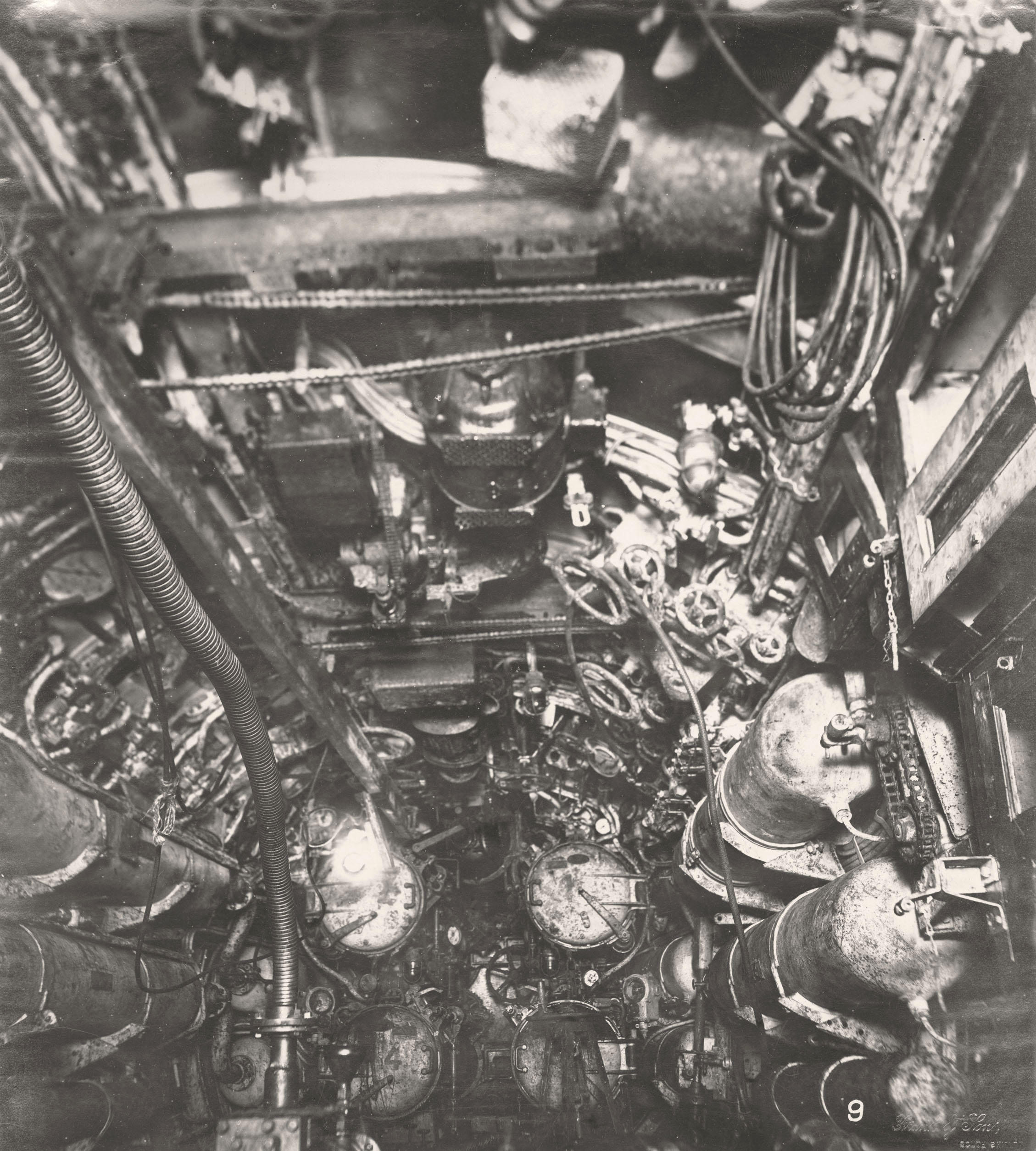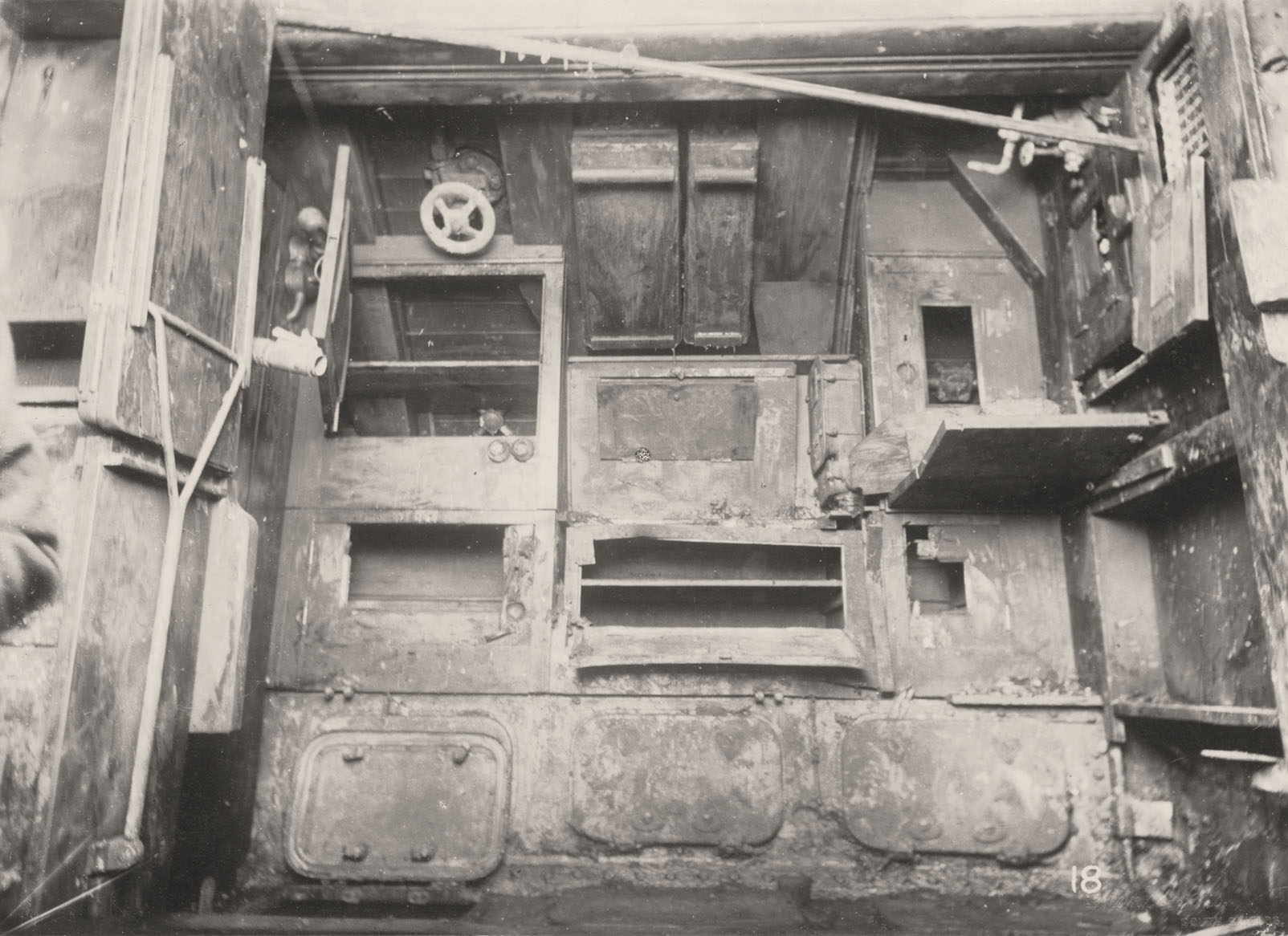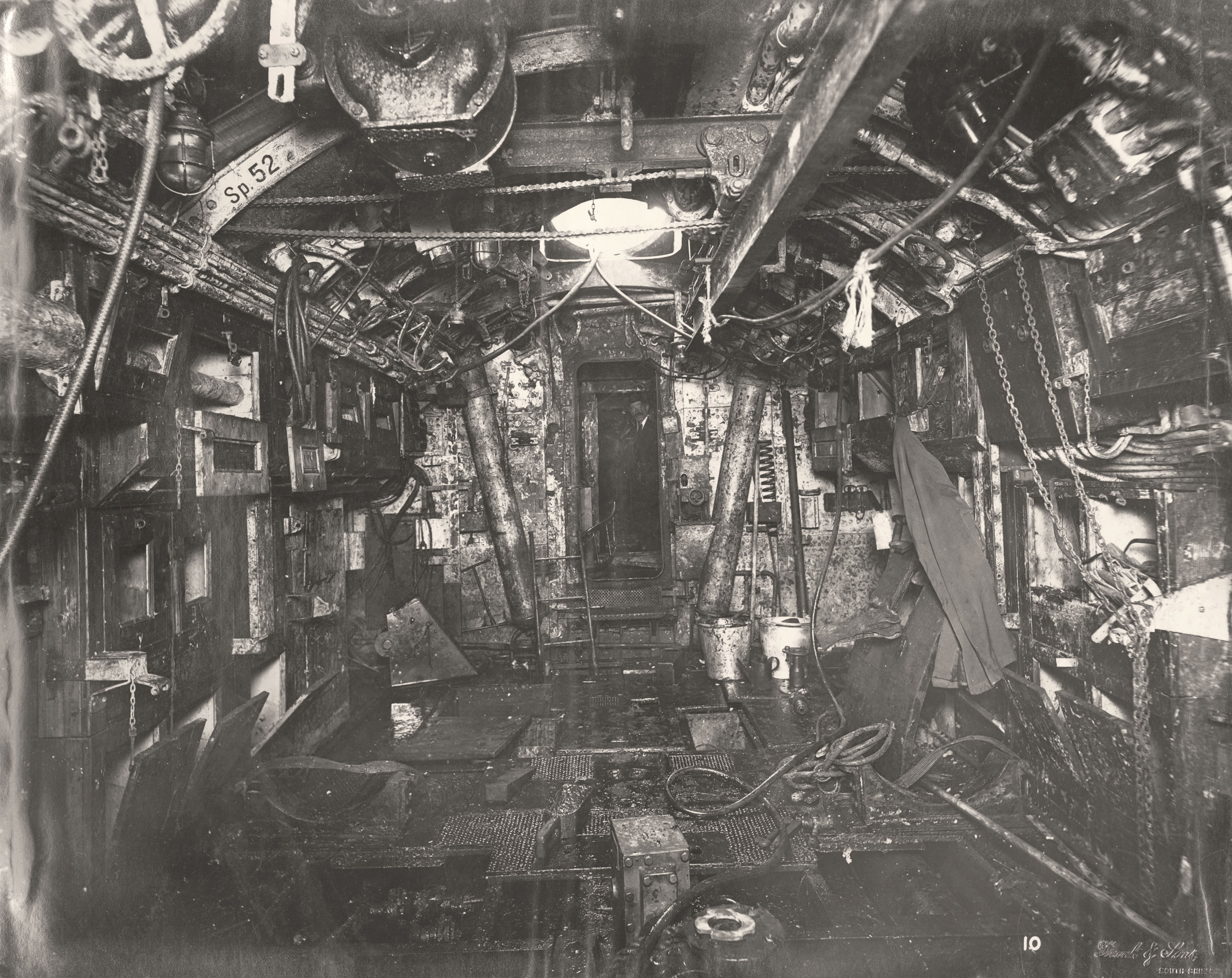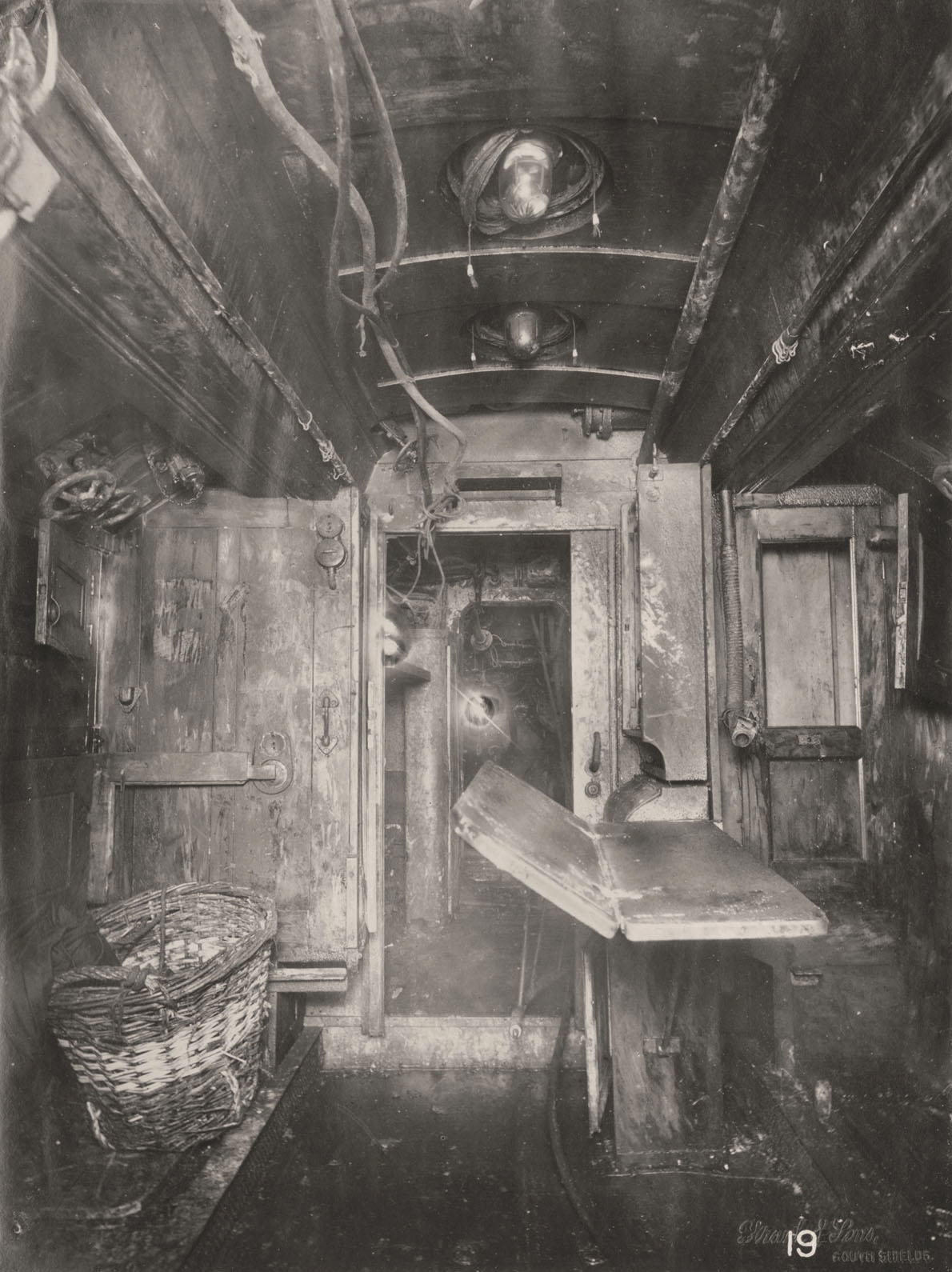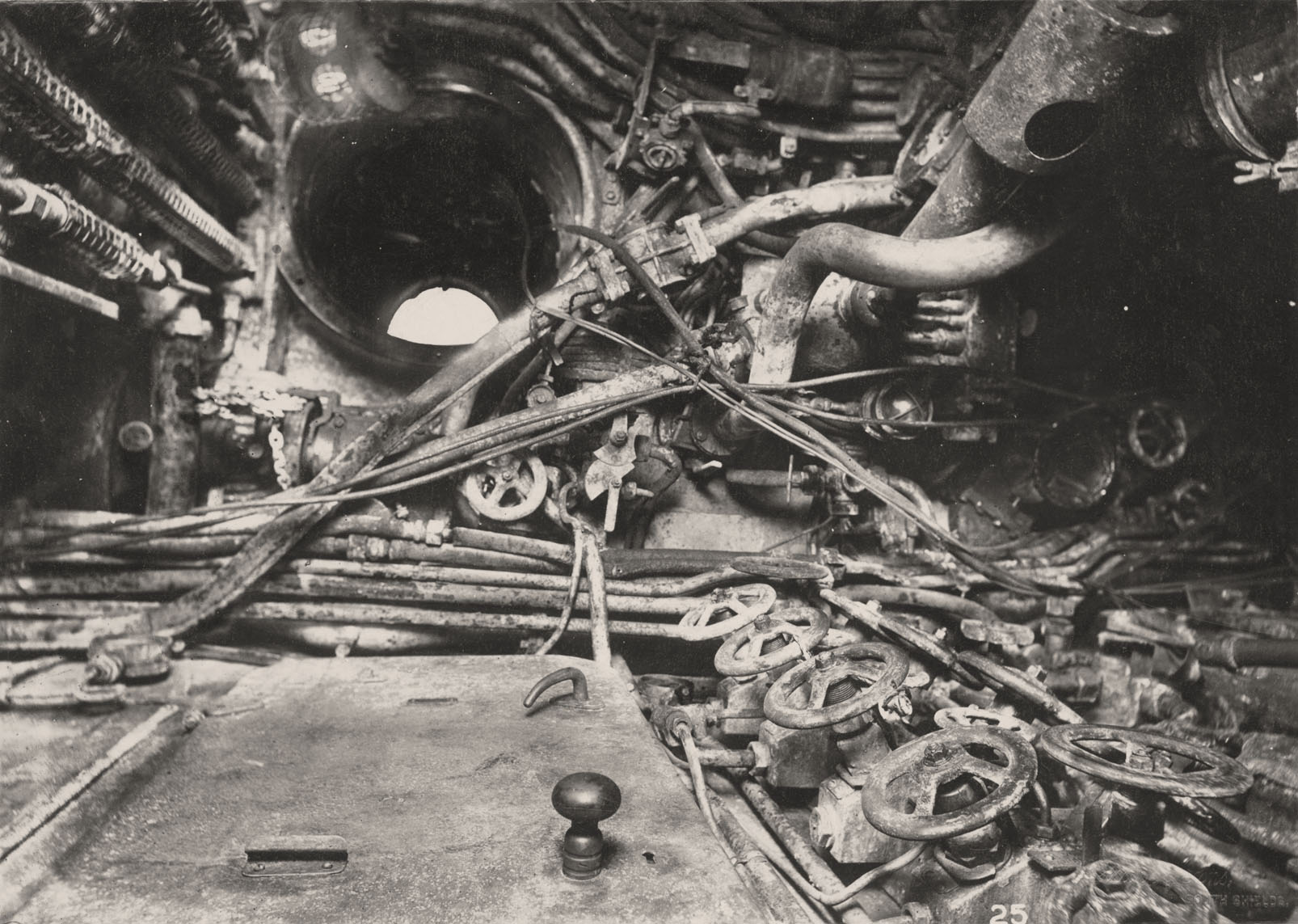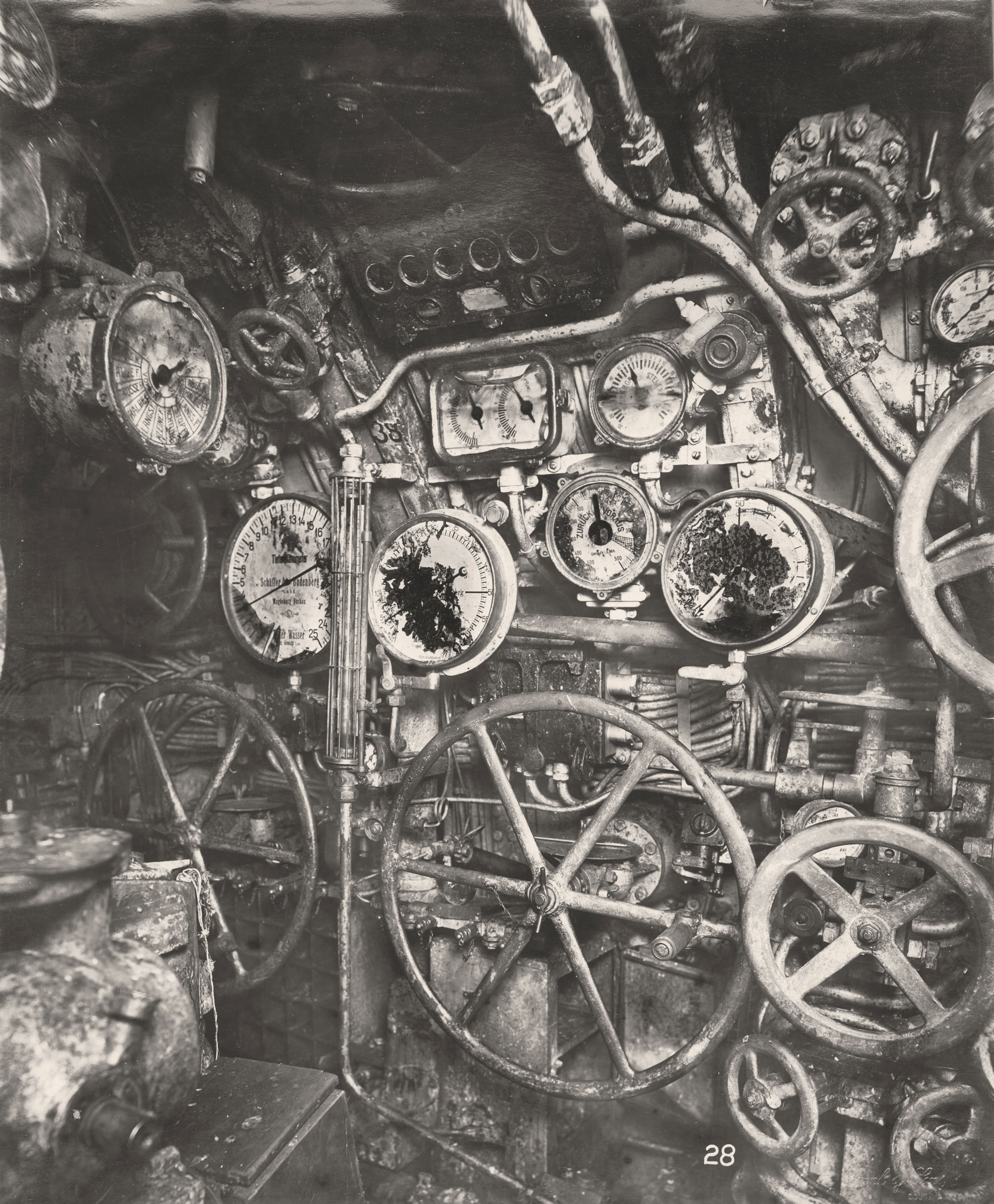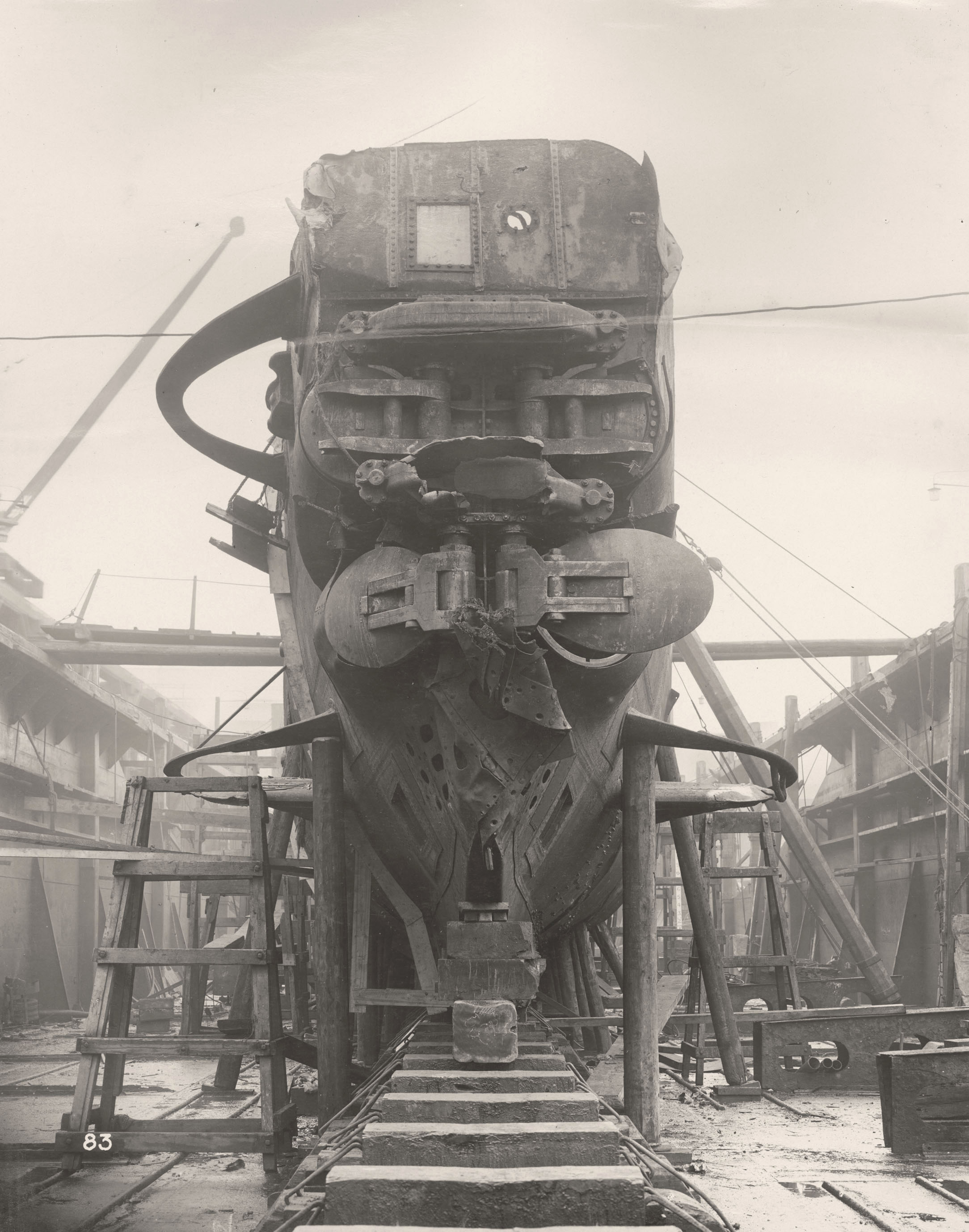 Via: Tyne & Wear Archives at the Discovery Museum, Newcastle.