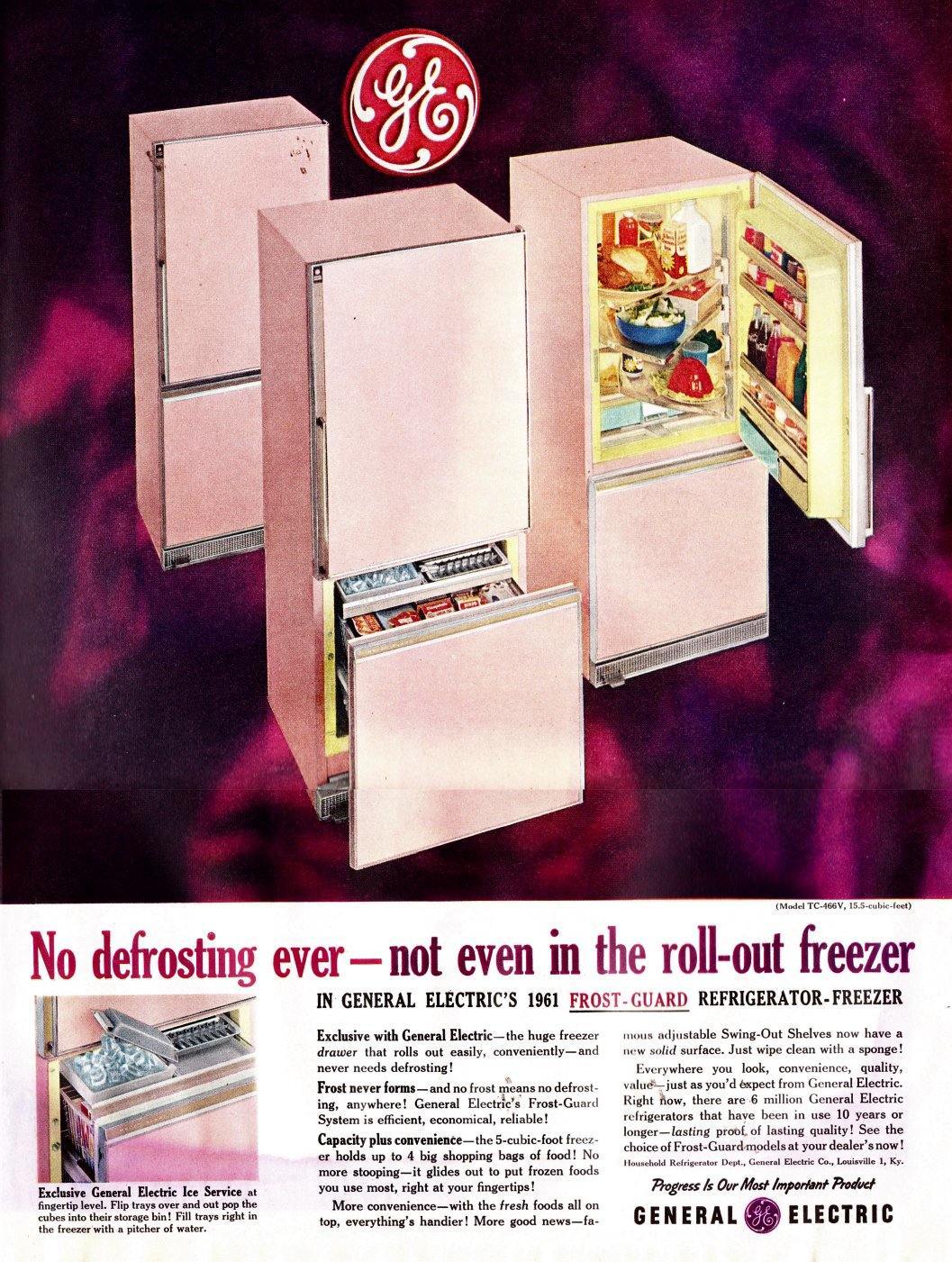 Let's take a look inside the January 14, 1961 issue of The Saturday Evening Post.  To start things off, here's something that every housewife was drooling over – a fridge you didn't have to defrost! Many of you probably have no experience with a fridge/freezer with no auto defrost, so it's easy to underestimate the power of this convenience. One advantage was that Suzie Homemaker no longer had to get on her hands and knees while her appliance drained all day. It wasn't an easy job.
Another advantage was that you could actually see your frozen foods! Without auto defrost, your ham and turkey looked like snowdrifts in your freezer. Plus, everything stuck together like they'd been slathered with Super Glue. Best of all, your fridge and freezer didn't smell like hot sick ass. The air in auto-defrost appliances actually circulated.
The nifty pink color was sure to make the neighboorhood wives green with envy. But the cherry on top had to be the ice maker.
And check out the "Exclusive General Electric Ice Service at Fingertip Level".  You fill a pitcher of water, pour it in the icecube tray, wait several hours, and BAM! ice just falls out when you flip it into the storage bin. Dad's gin on the rocks never tasted so great.
… and speaking of taste, how about bacon pancakes?… er, baconcakes?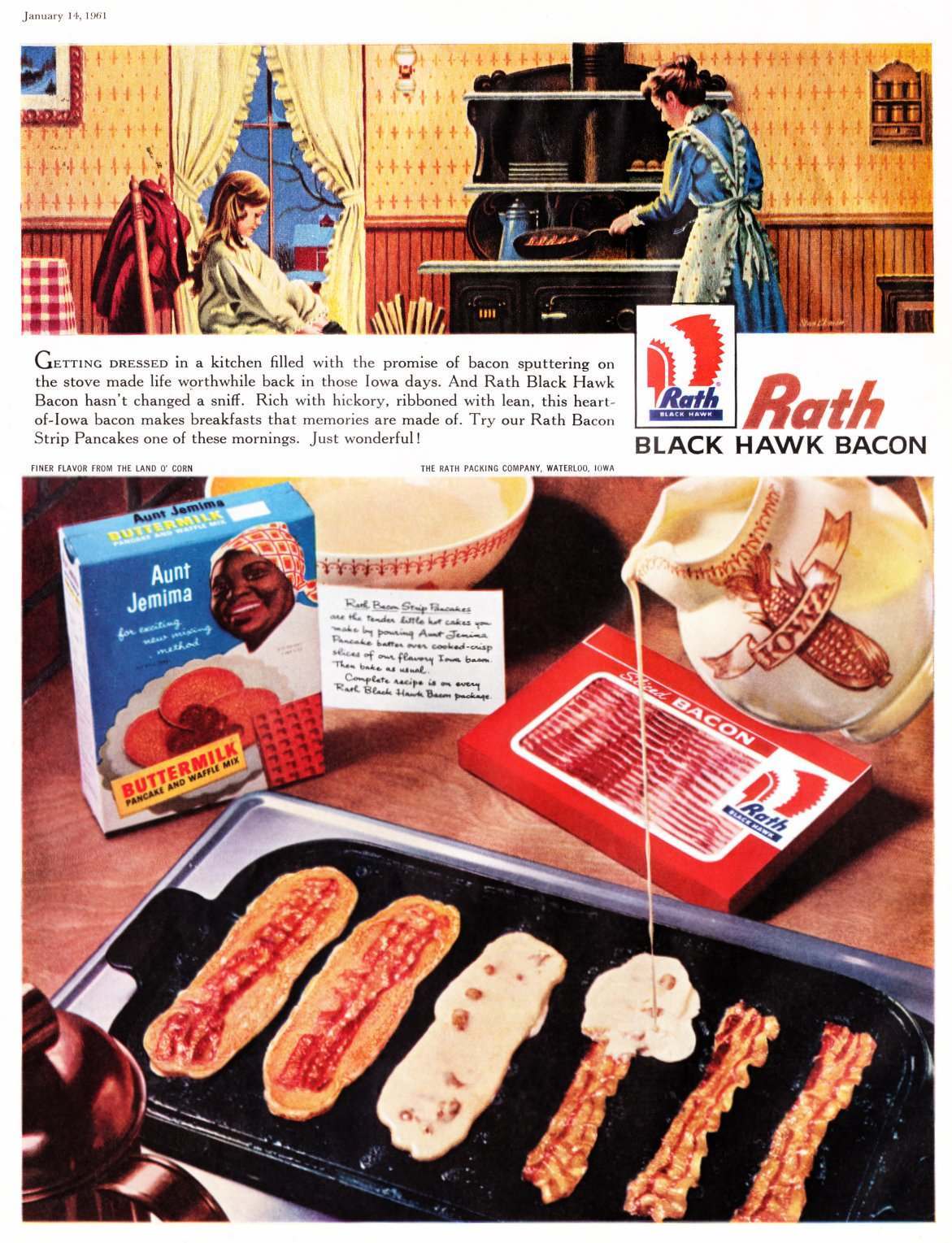 Actually looks kinda good in an artery hardening sorta way. Don't really get the need for Jemima's recipe card – isn't this just batter poured over strips of bacon?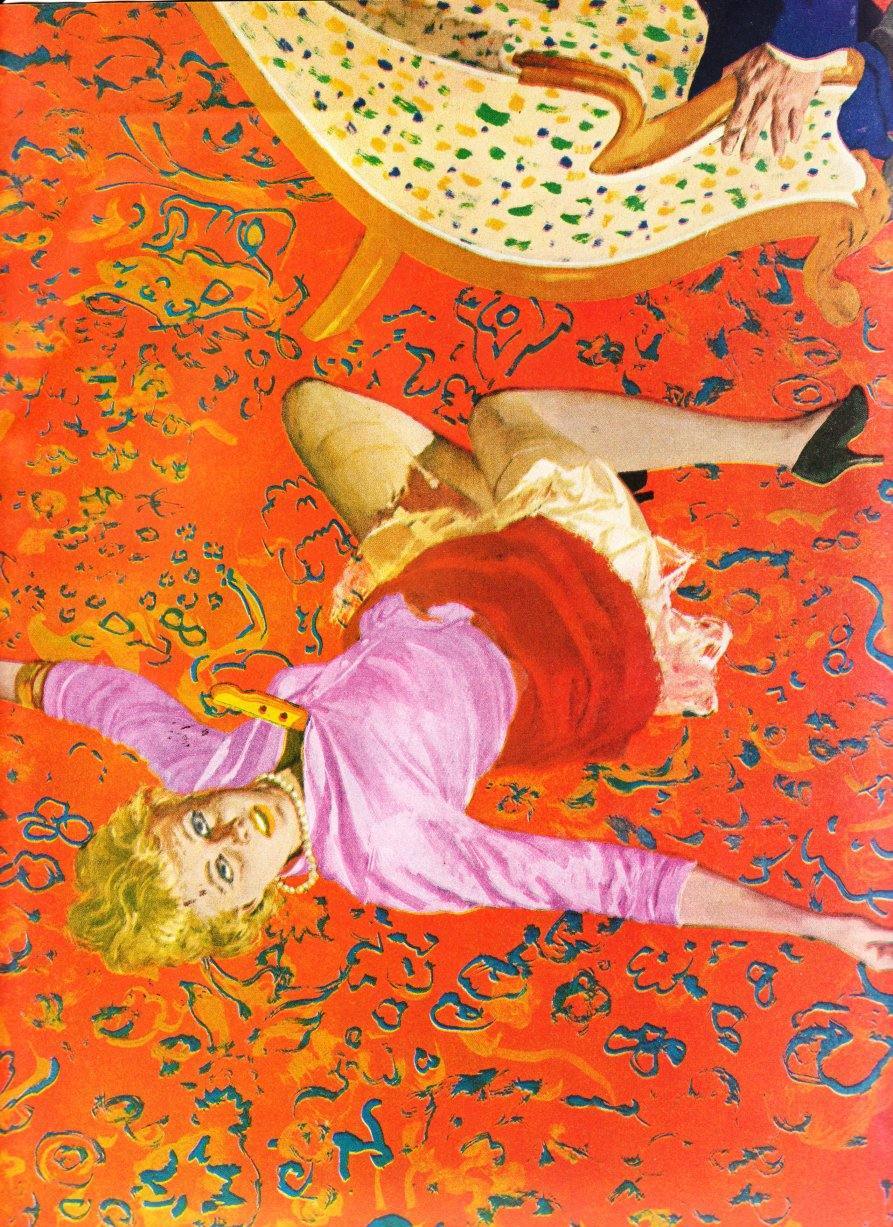 The illustration above is from the Nero Wolf story appearing in this issue,  "The Counterfeiter's Knife (Part One)" by Rex Stout. The artwork in magazines from the 50s and 60s was often breathtaking. By the 70s, newsstand magazines got away from the vibrant artwork, and moved toward photography – much cheaper to commission, and most readers had lost an appreciation for this type of illustration.
This next ad bothers me on several levels…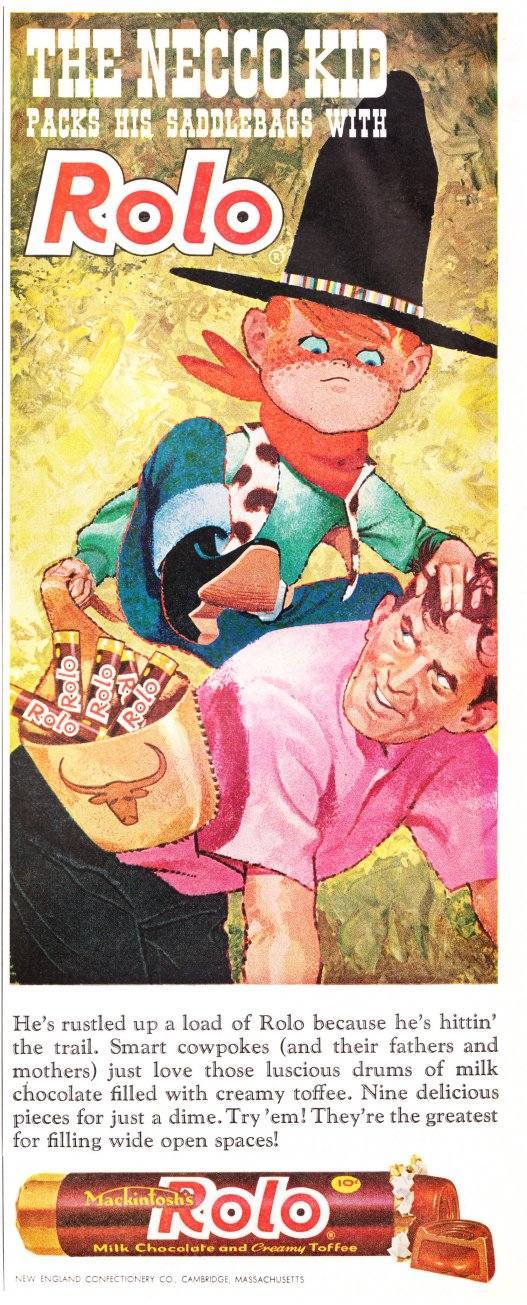 First of all, Rolo caramels don't seem to have any correlation to the Old West – they're a British candy for chrissake. Secondly, the Necco Kid looks highly pissed, and the dad doesn't exactly look playful either.  What exactly is going down here?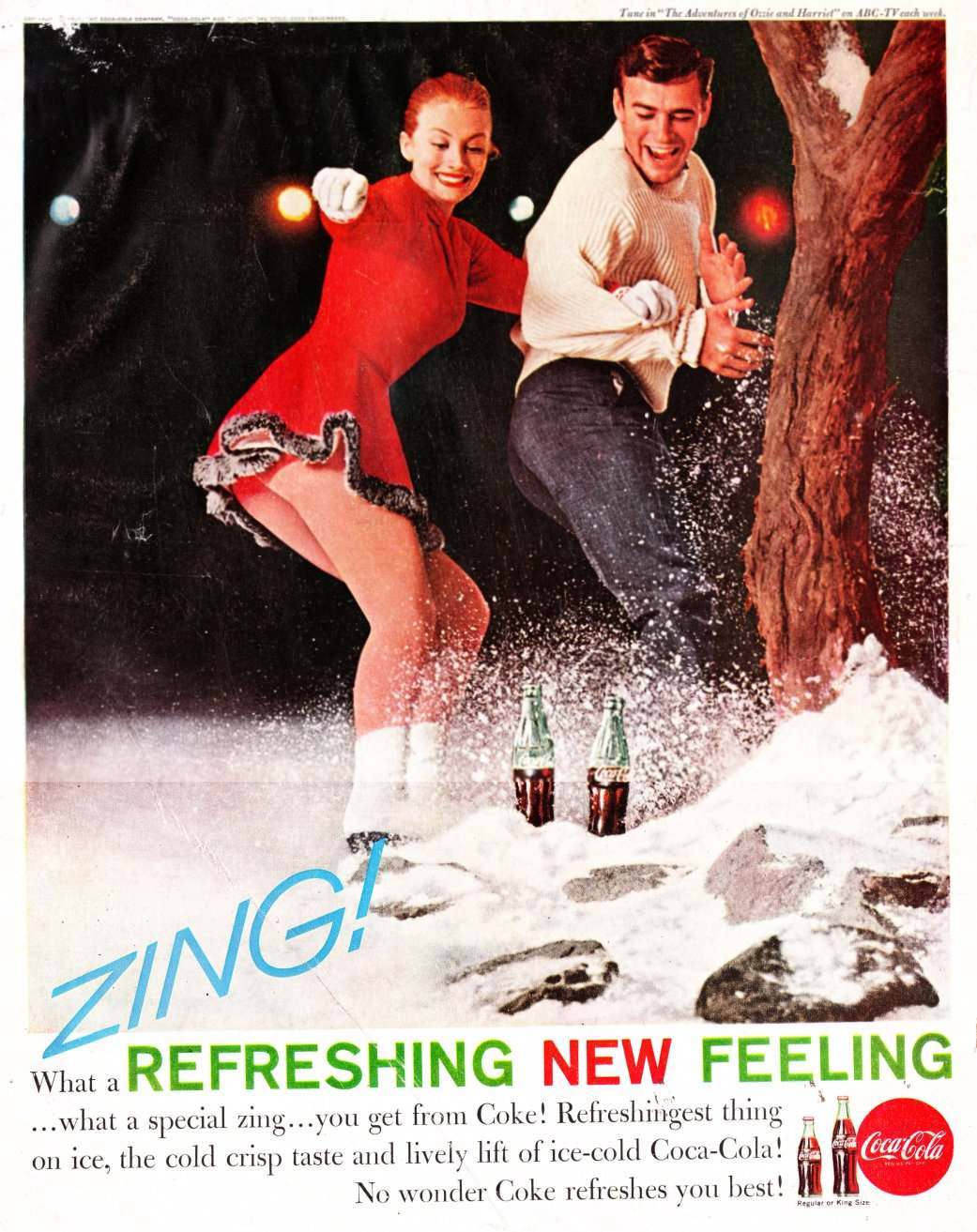 1961 was an interesting year for Coca Cola. The company had been supplying to Arabic countries for a number of years, but as yet had not set up shop in Israel – inciting many to claim the company was anti-Semitic. In '61 a bottle of Coke was found by the Arabs which appeared to have Hebrew writing on it (it was actually Ethiopian); thus causing a huge uproar in the Arab populations. The Coke distributor in Egypt was quick to deny any association with Israel, and went overboard in their denial of any business dealings with the Jewish country. Thus, accusations of anti-Semitism against Coke were given even more foundation.
On a less dramatic note, Coke introduced Sprite that year.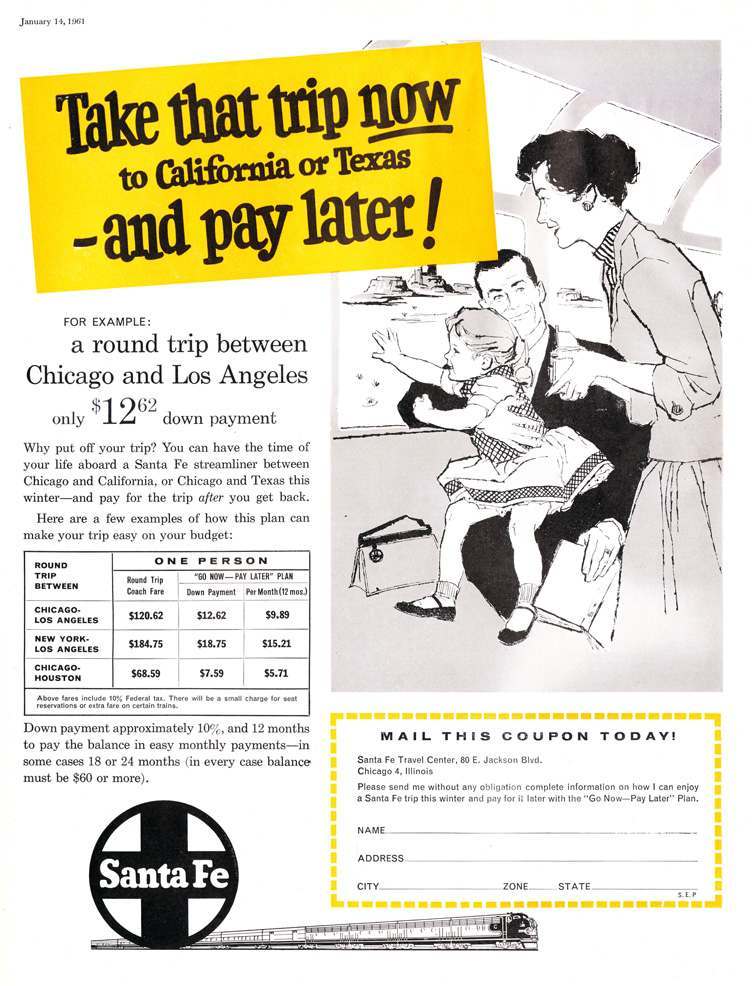 If you've ever had the opportunity to take a ride on an old train that's been restored, it's a remarkable experience. There's so much room, there's a beautiful bar/lounge, comfortable seats, big windows… I could gush all day. It beats the hell out of flying coach on an airplane, packed like sardines with big sweaty passengers who all seem to be in bad moods.
Today, a round trip Amtrak ticket from Chicago to Los Angeles will run you about four to five hundred dollars. Actually, that's cheap compared to the 1961 price of around $120 bucks, which, adjusted for inflation, is about $955!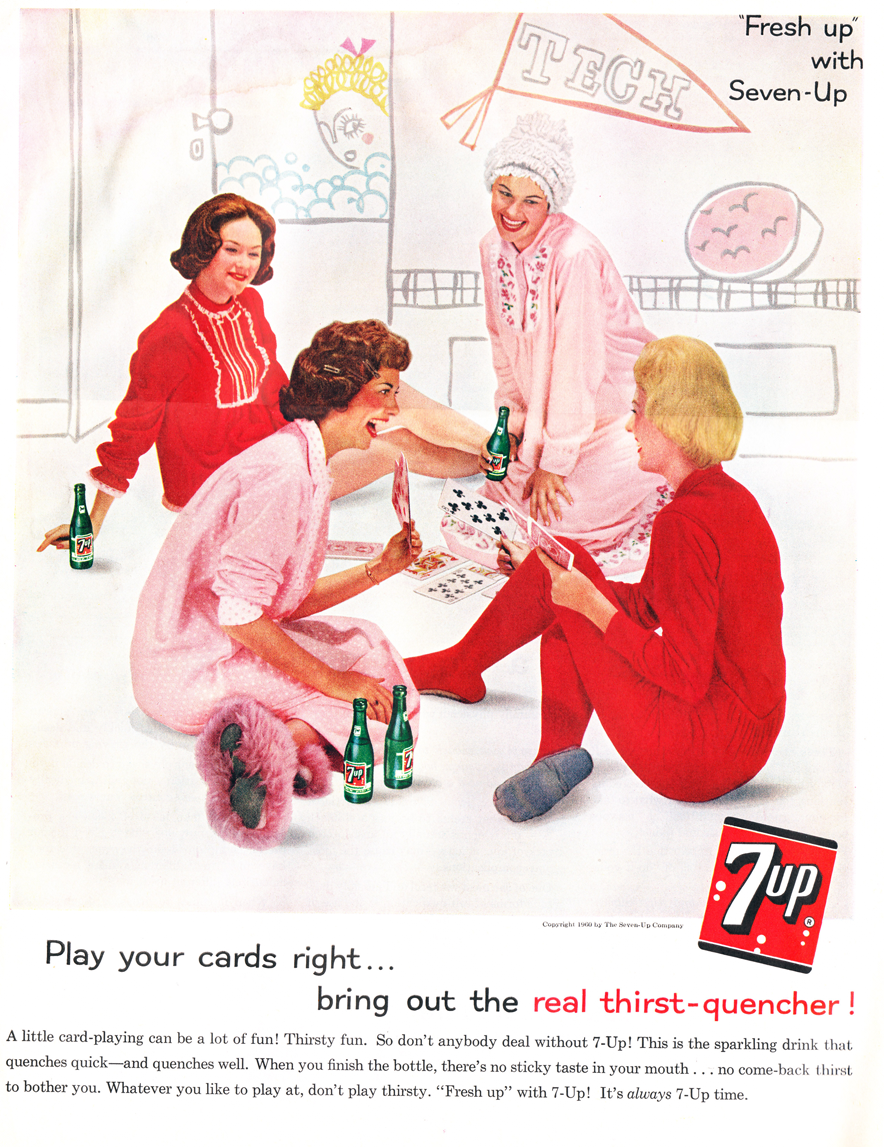 My God, there's a grown woman in footie pajamas…. and they're playing with a GIANT deck of cards…. and the "Tech" sign on the wall would seem to imply they are supposed to be in college (!)… and there's some sort of cartoonish humanoid in a bathtub…. must…. look away!

Do you see that dad on the top? Make no mistake, his position is not random. Those Ward Cleaver's of the 50s and early 60s ruled the roost. WWII was over and they were basking in the splendour of an exploding economy and standard of living heretofore unheard of. The average dad spent less than ten minutes per day with his kids – most of his time was spent at work, playing poker with the fellas, drinking Scotch whilst enjoying the paper, reclining in his Barcalounger watching baseball, and being waited on by his dutiful wife. Perhaps I'm exaggerating, but you can't deny that being a dad in 1961 must've been a damn fine experience.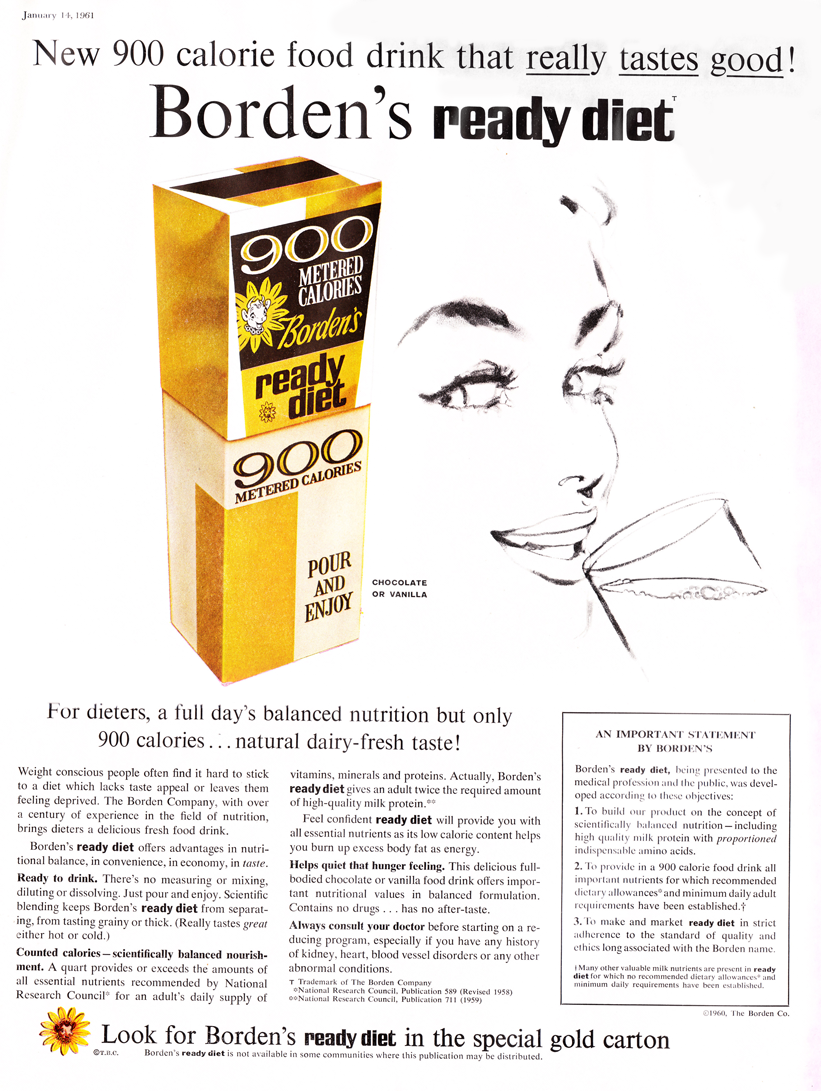 I've read and reread this ad trying to figure out how often you are supposed to drink this stuff. It would appear that you are to drink this once a day, AND THAT'S IT! I've looked at other ads for Borden's 900 calorie drink, and all evidence points to this being your only sustenance for an entire day.
Unlike today's Slim-Fast which has 180 calories, this beast has 900 freaking calories. What's in this thing, a puree of steak omelette and  pork scrathings?