On 4 July 1976 The Ramones played their first show outside the US, a concert at The Roundhouse, a repurposed disused industrial shed in Camden, London, built in 1847 by the London and North Western Railway. The Ramones "took over the hippy Roundhouse and reduced it to the hottest, sleaziest garage ever", wrote the NME. The music was "first step moronorock strung across a selection of imbecilic adolescent ditties". And, boy, was it fabulous.
The next night they performed at Dingwalls, also in Camden. The band's manager Danny Fields' pictures of the gigs take us back.
The Independence Day show was a hit. There to support The Flaming Groovies, the veteran San Francisco outfit, with The Stranglers third on the bill, The Ramones got everyone talking.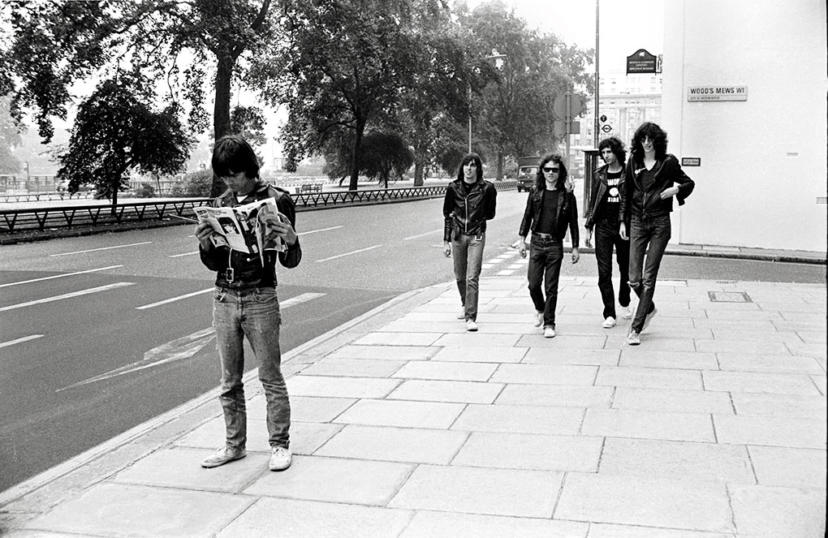 "They said the UK was interested and we'd grown up with all our favourite bands coming from the UK [Tommy told me that Judy Is A Punk was basically based on I'm Henry VIII, I Am by Herman's Hermits so we were very excited and we thought it might give us our break. We went over for a few days and played the Roundhouse and Dingwalls. We met a lot of the English bands, who came to the soundcheck at Dingwalls. We knew that we had sold out these place so we had an idea something was going on." – Tommy Ramone
"There's a comic book called Gabba Gabba Hey that talks about the Ramones trip to London and how we were so concerned about the economic conditions, the UK depression, unemployment, children out of work,' says Fields. 'In truth, we were there for three days and the last thing anybody was thinking about was whether the British state was unfair to unwed mothers. They only thing they were worried about on the flight over is whether we had enough t-shirts to sell and what if nobody speaks English." – Danny Fields (via)
'We had not a word, not a clue, that they would be feted when they came to London in July 1976. How did this happen? We can't get to Pittsburgh, but they want us in London? That happened because Seymour and Linda Stein who ran Sire Records, the Ramones' label, had great connections in London and they were part-time Londoners. People say: "What did you know about the London scene before you came?" Nothing. Then I get asked: "Do you know what happened in the wake of your leaving?" No, we were back in New York. But it was wonderful to meet fans, and it was wonderful there were so many musicians there. It was wonderful that Johnny Rotten asked Arturo if it was safe to go into the dressing room or would they beat him up? No, they're not going to beat up someone from another country in another city. We had to go through a great deal of being asked: "What are you going to do to change the world? How are you going to get rid of capitalism." But the Ramones were: "You've got a heatwave, why haven't you get air conditioning? Why can't I get ice cubes?" That was we were worried about, ice cubes.' – Danny Fields in My Ramones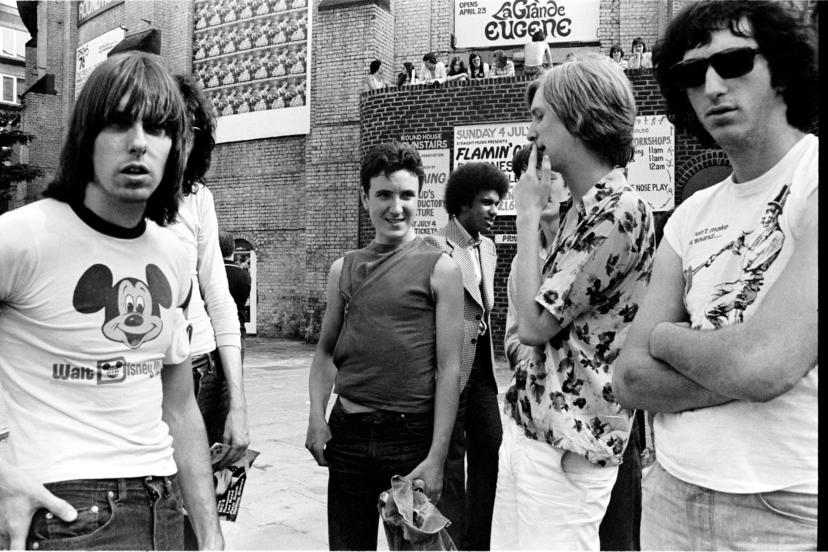 'Before seeing the Pistols I had seen the Ramones play. They came over and played at the Roundhouse supporting the Flamin' Groovies, with the Stranglers third on the bill. Me and Dave Schofield and Graham Blunt, the bass player in the Prefects, hitched down to London to that gig specifically to see the Ramones. When they had finished, the Flamin' Groovies came on. They were OK but this was the time when they were all wearing Beatles suits and sounding bit ropey. We thought they looked shit and went into the bar area, which was empty because, believe it or not, easily the majority of the crowd had gone to see the Flamin' Groovies.

'The Ramones and a few hangers on were in the bar with Danny Fields, who was their legendary manager. He came up to us and started talking, and they couldn't understand that we had actually travelled to see them. They thought that they meant nothing to nobody in the UK, and when we said that we had hitched a few hundred miles to see them they were made up. They said, "Do you know we are playing Dingwall's tomorrow night?" which was Sunday night. Danny Fields said, "Are you coming?" We said, "œWe got nowhere to stay, we've got to go back to school in Cannock on Monday." Danny Fields said, "œDo you want to stay at our hotel?" We said, "Yeah!' and he booked a room in the same hotel as the Ramones.

'The next day we went to dinner with the Ramones and their record company in the UK, and we went to the soundcheck at Dingwall's. Outside Dingwall's was the Pistols and the Clash waiting to meet the Ramones…

'There was an air of tension at the gig in general. I don't know what the Ramones thought of the Pistols and the Clash but both bands had turned up to pay homage to them. I think the Ramones were a bit frightened of them. The British bands were sitting on the bonnets of cars that were parked outside. They looked liked they were looking for trouble  when you look back on it that was a big pose.' – Rob Lloyd in Punk Rock: An Oral History, by John Robb
"You had to go and see the Ramones. There was no choice. We went to see them at Dingwalls the following night and everyone was there. I remember Paul Simonon fighting with J. J. Burnel. I remember a photograph somewhere of all the bands standing outside with Danny Fields. Chrissie Hynde was there as well. We were all given miniature baseball bats. Mine was a black one with 'The Ramones' on the side of it. I lost it years ago." – Rat Scabies (via), in Punk Rock: An Oral History, by John Robb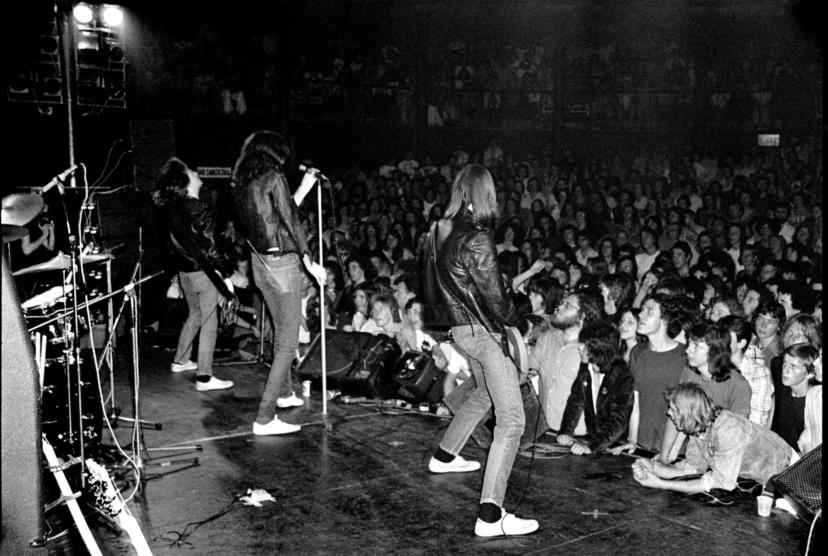 The Ramones were the biggest influence. Suddenly everything became like the Ramones. That became the standard style, but no one did it as well as the Ramones. They also had that pop sensibility as well. They wrote great tunes. They always looked the same. Their clothes were like a Hanna Barbera cartoon "" they always wear the same clothes, they never change, and neither did the Ramones. Initially I hated their long hair but I forgave them because they were so good! – Marco Pirroni in Punk Rock: An Oral History, by John Robb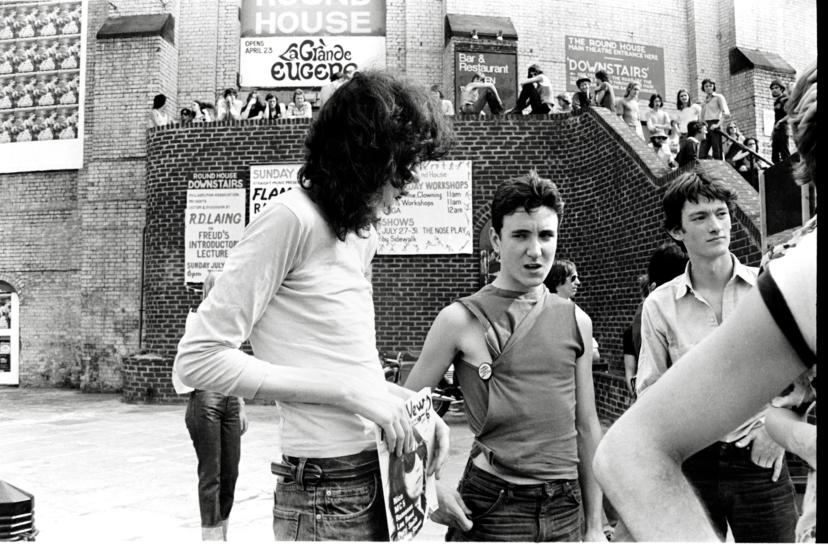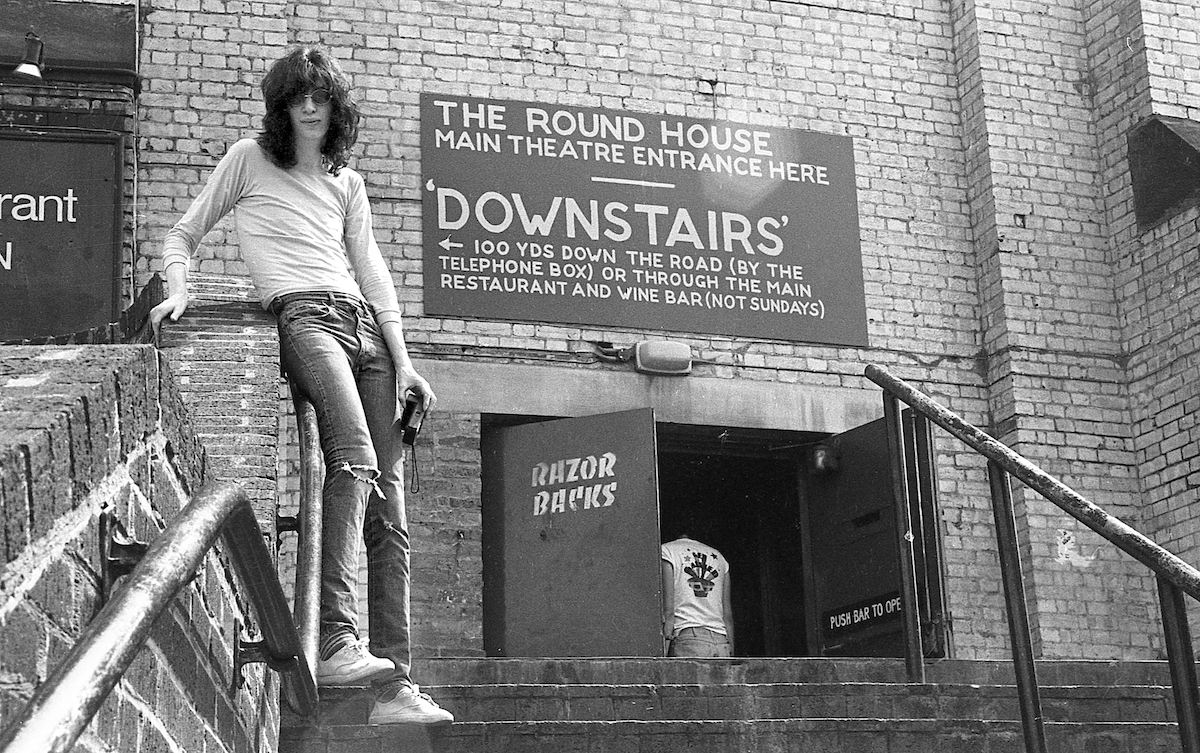 Via Louder Than War, The Roundhouse, My Ramones, by Danny Fields (buy it here).