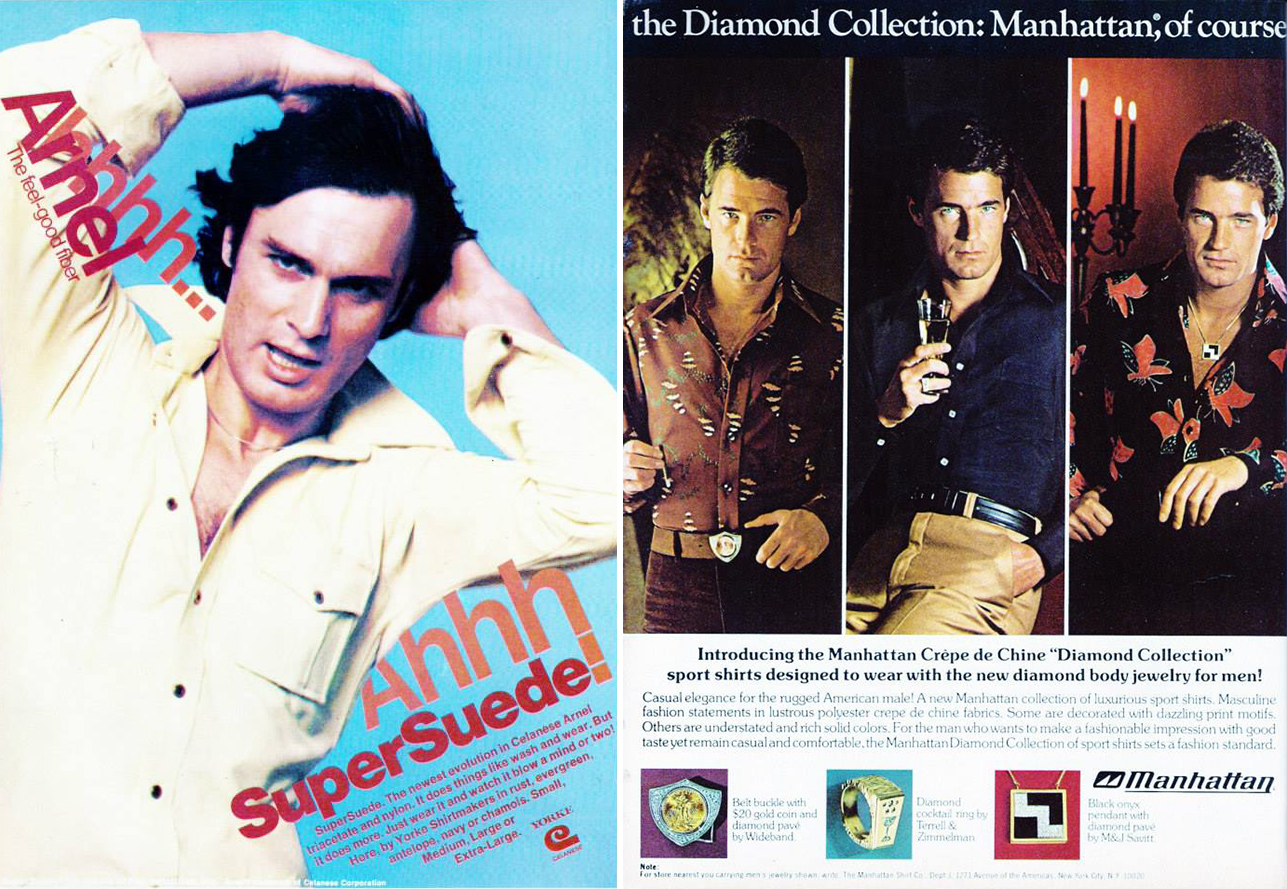 Do you think you have what it takes to endure a motherload of disco-era studs with feathered hair, high-waisted slacks, and plaid leisure suits? Be prepared for dangerous amounts of polyester radiation, and toxic levels of Hai-Karate exposure.  This isn't your effeminate present-day glossy men's fashion advertising- this is 1970s men's fashion advertising – and these macho swingers don't mess around….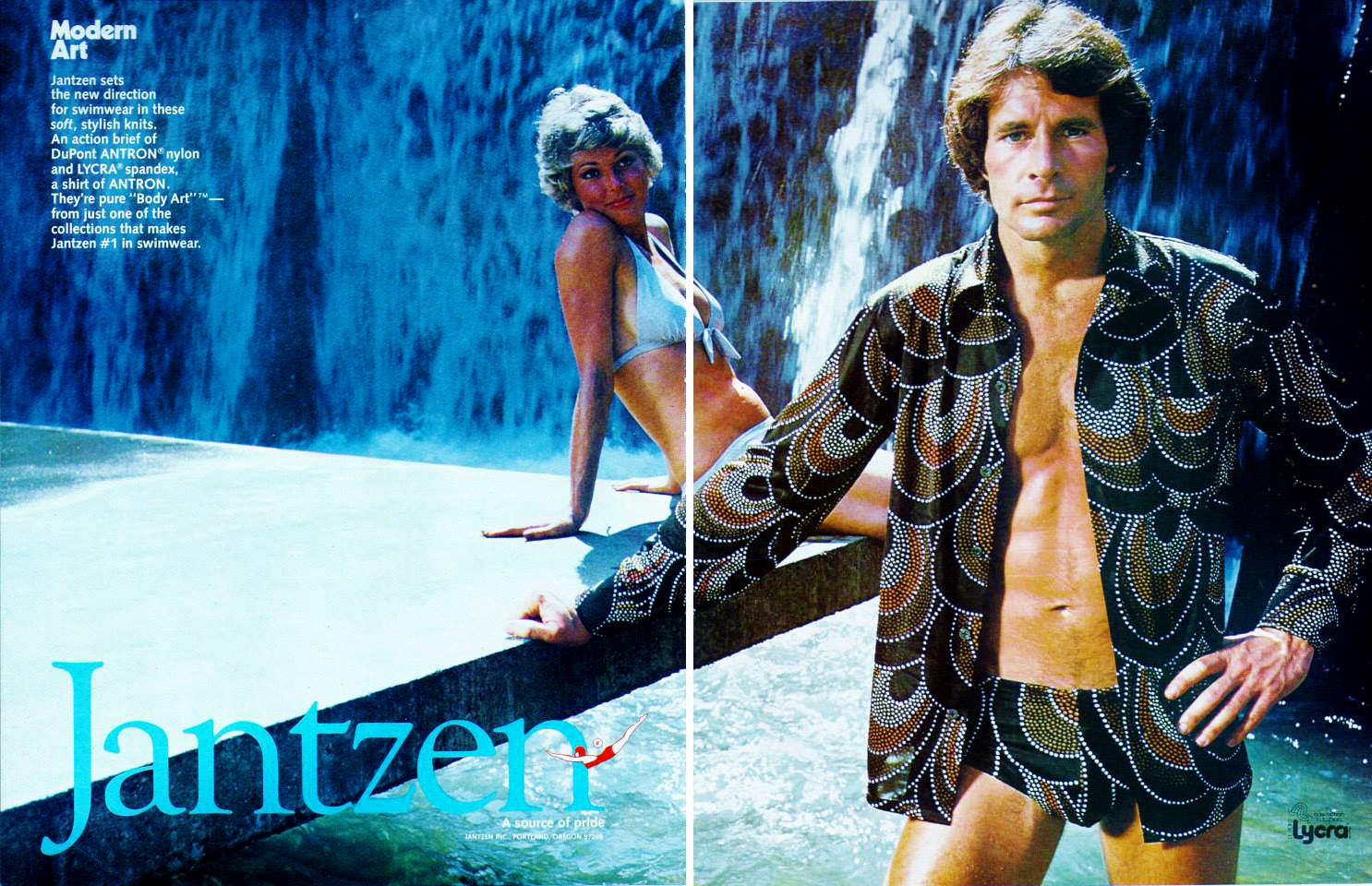 Just imagine showing up to your local community pool wearing this Lycra outfit.  Back in '76, this was the height of swimwear fashion.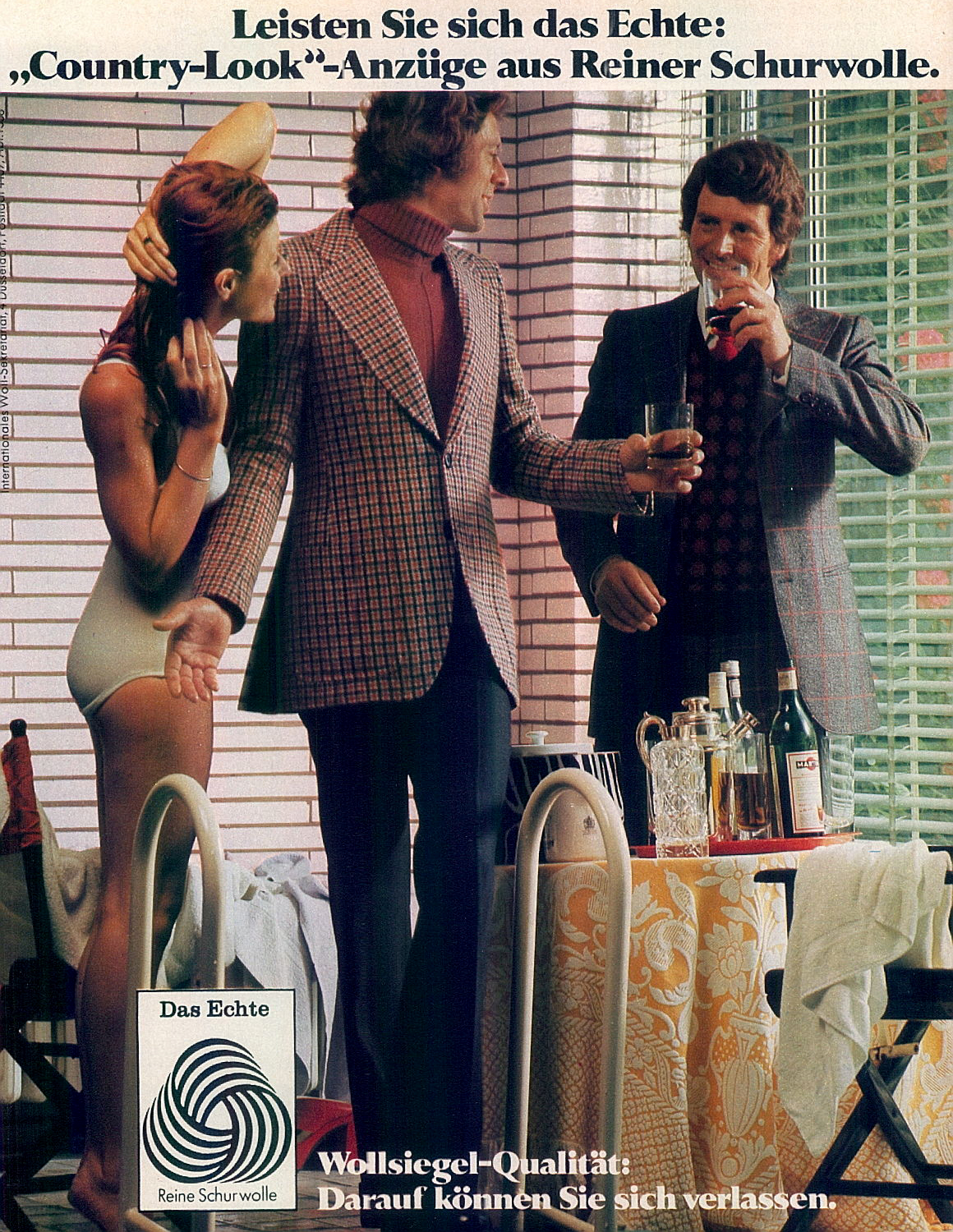 There's something about the 1970s – even the most innocent and mundane advertisement seems like it could erupt into a hardcore porno at any moment.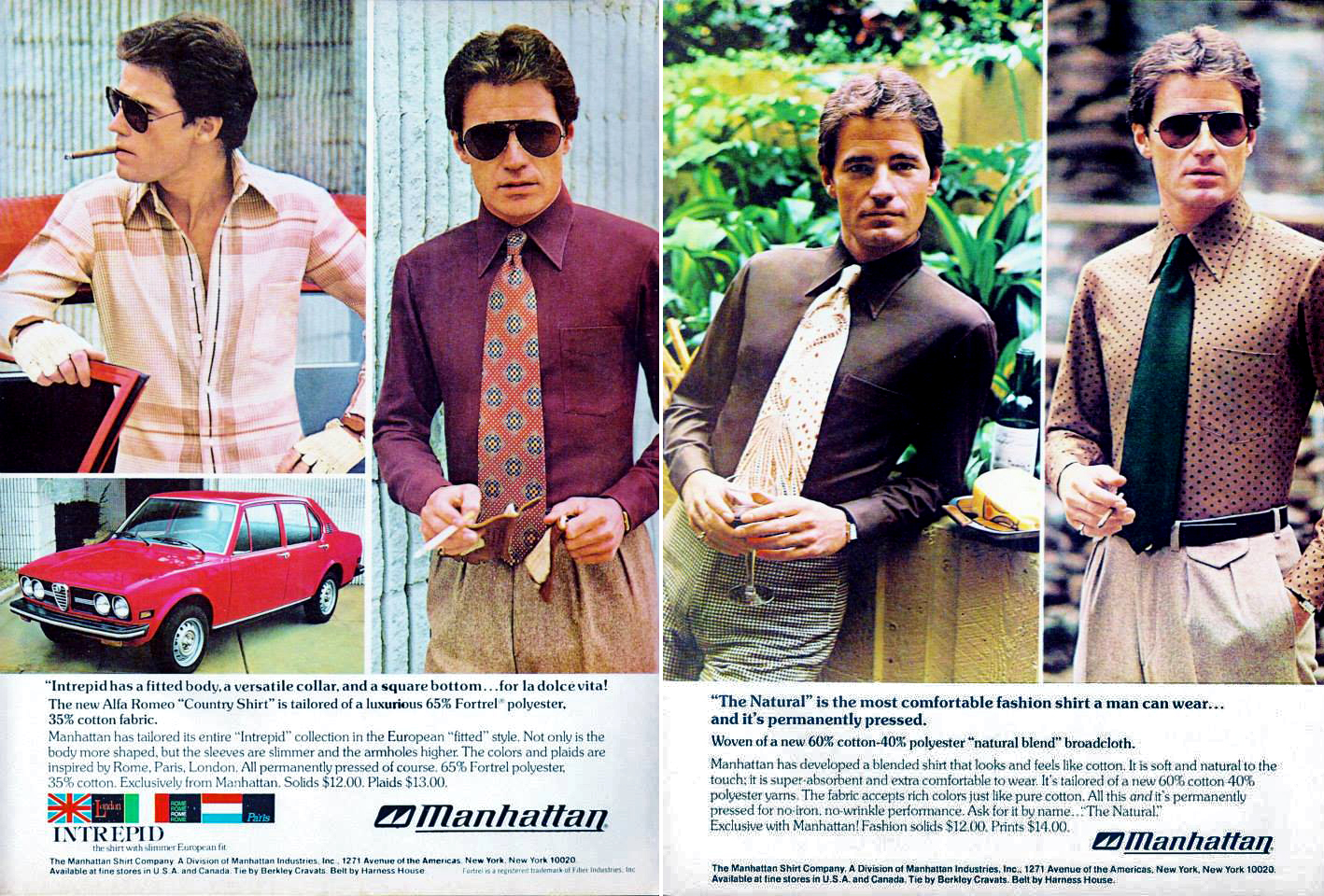 Whether he's smoking cigars or cigarettes or enjoying big blocks of cheese – the Manhattan man is always ready for action.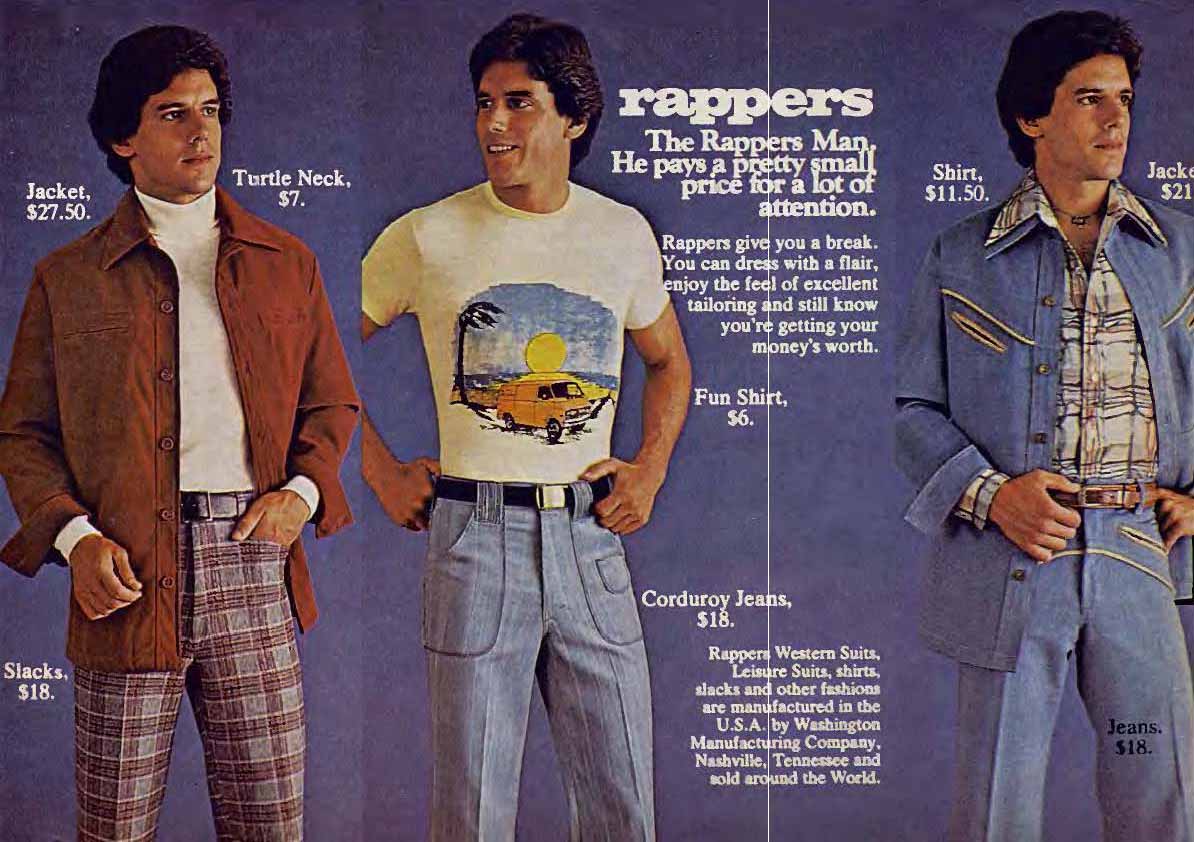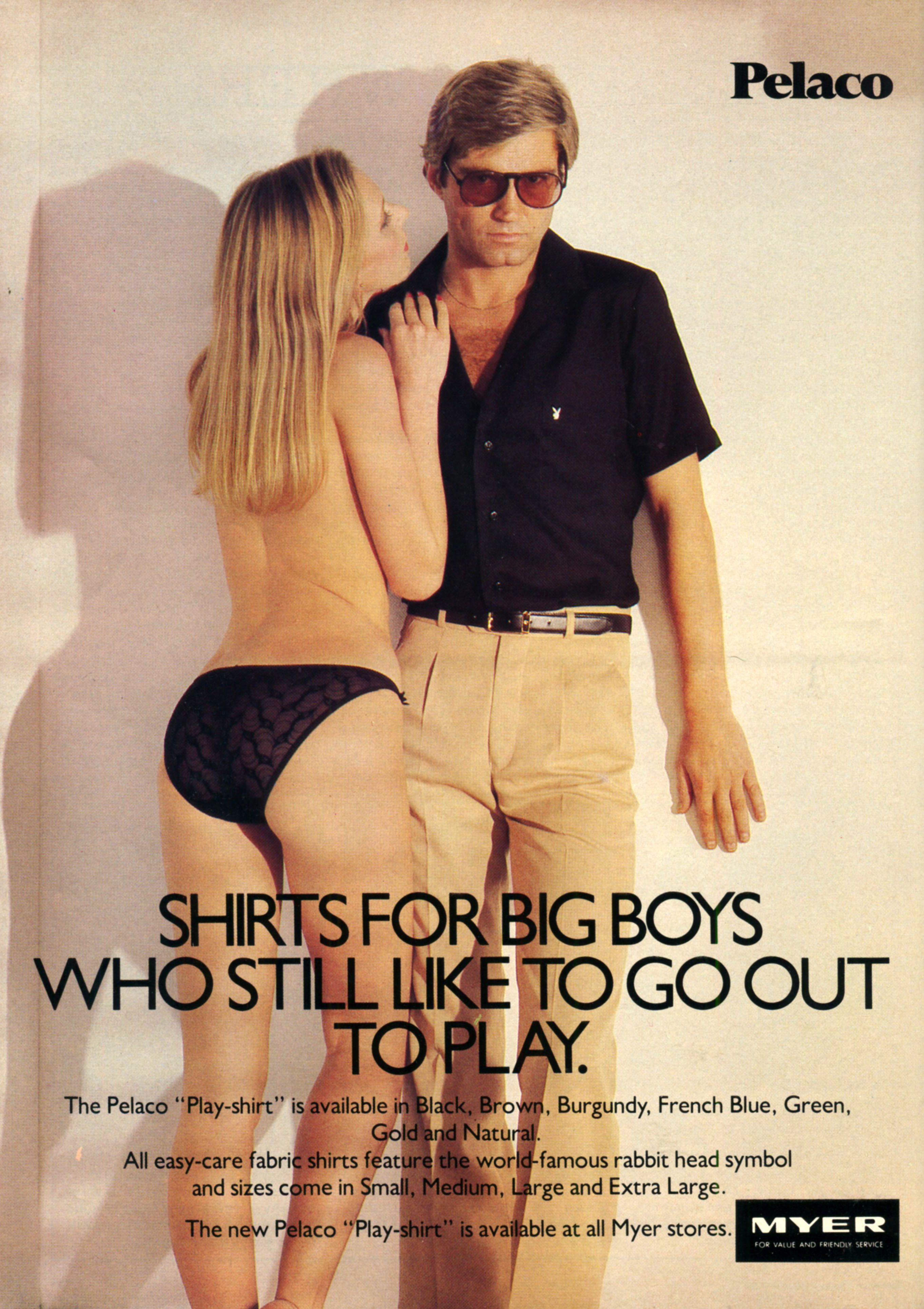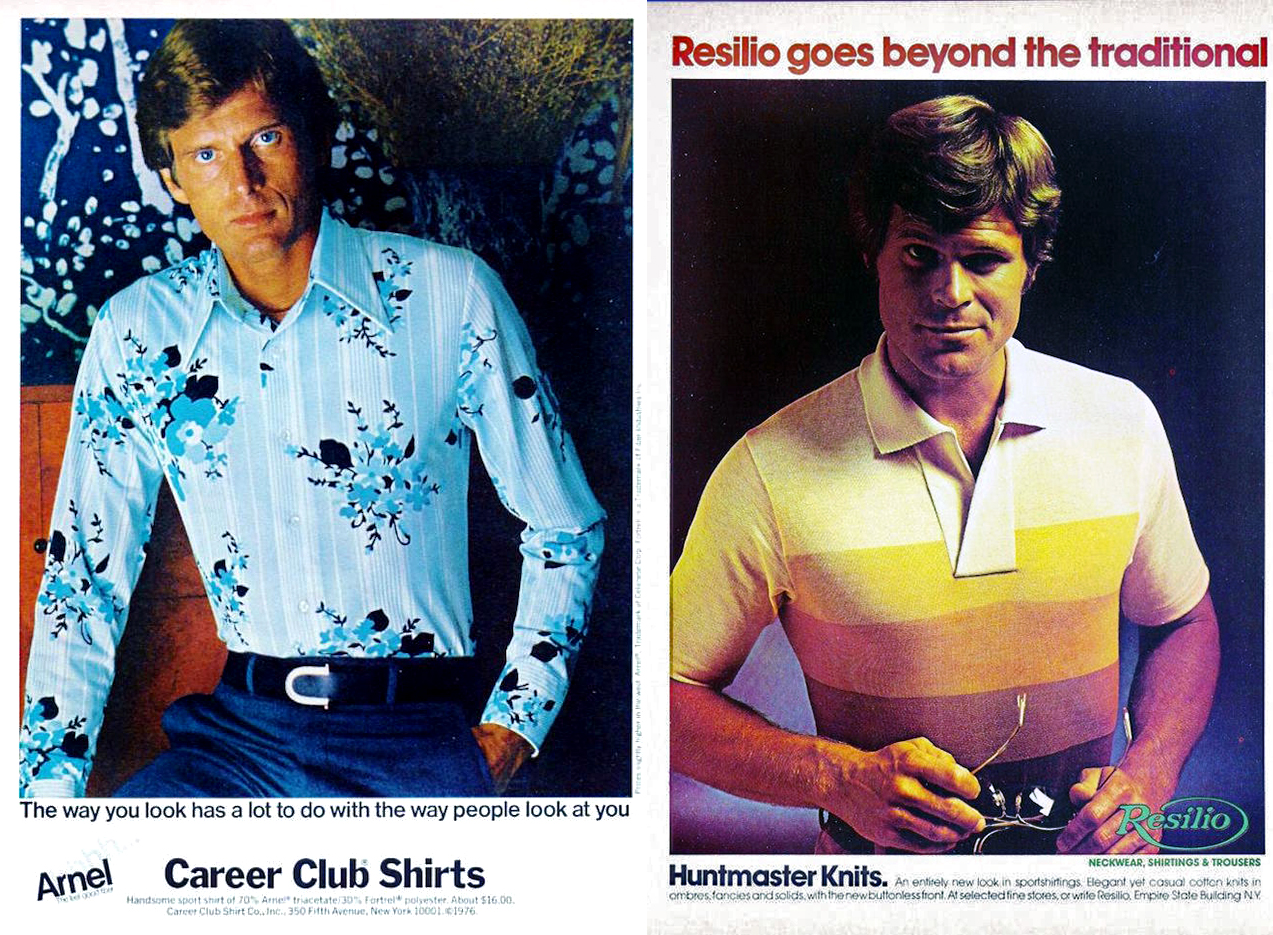 These fellas are lookin' at you, ladies.  Don't be scared. They promise they'll be gentle.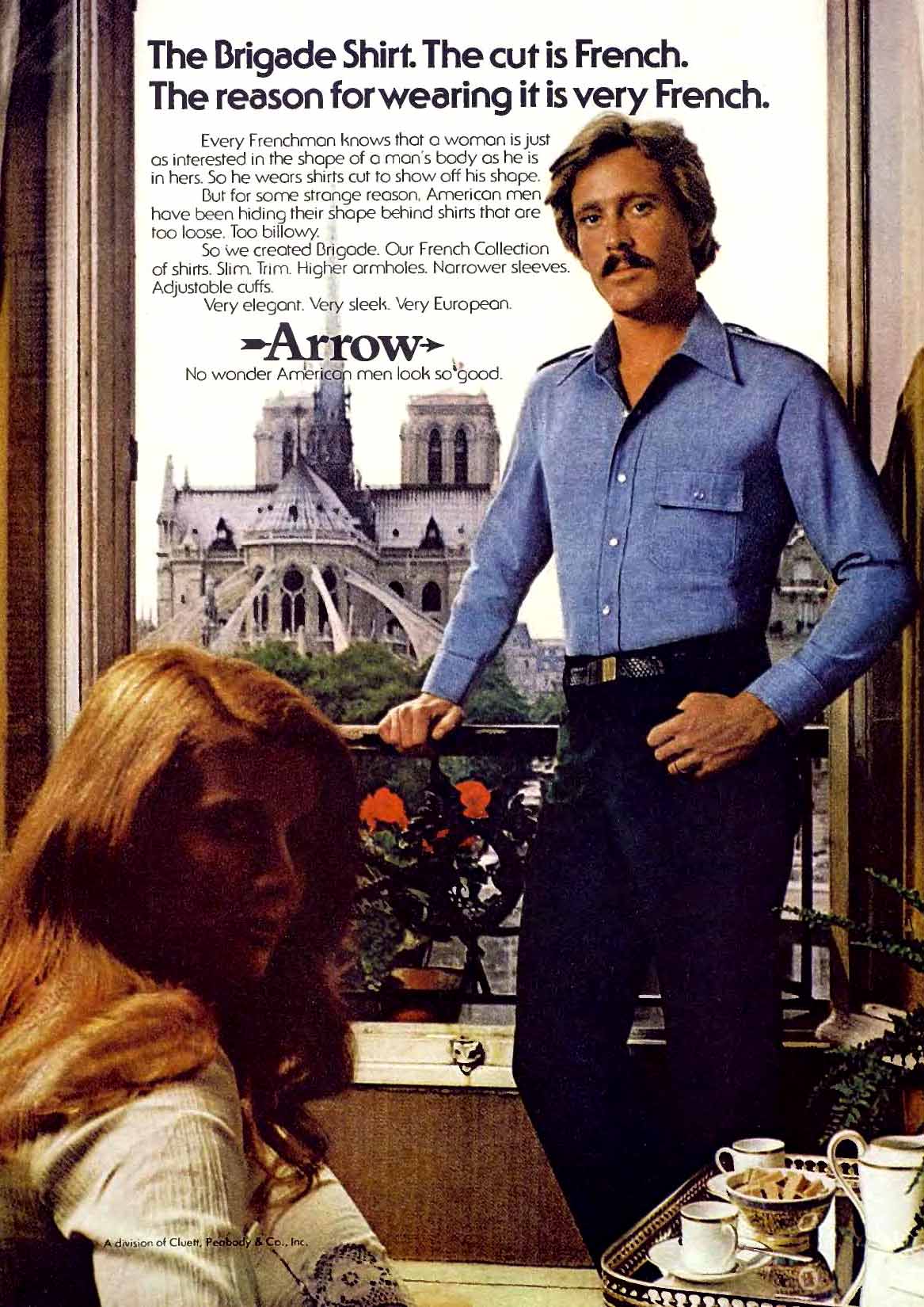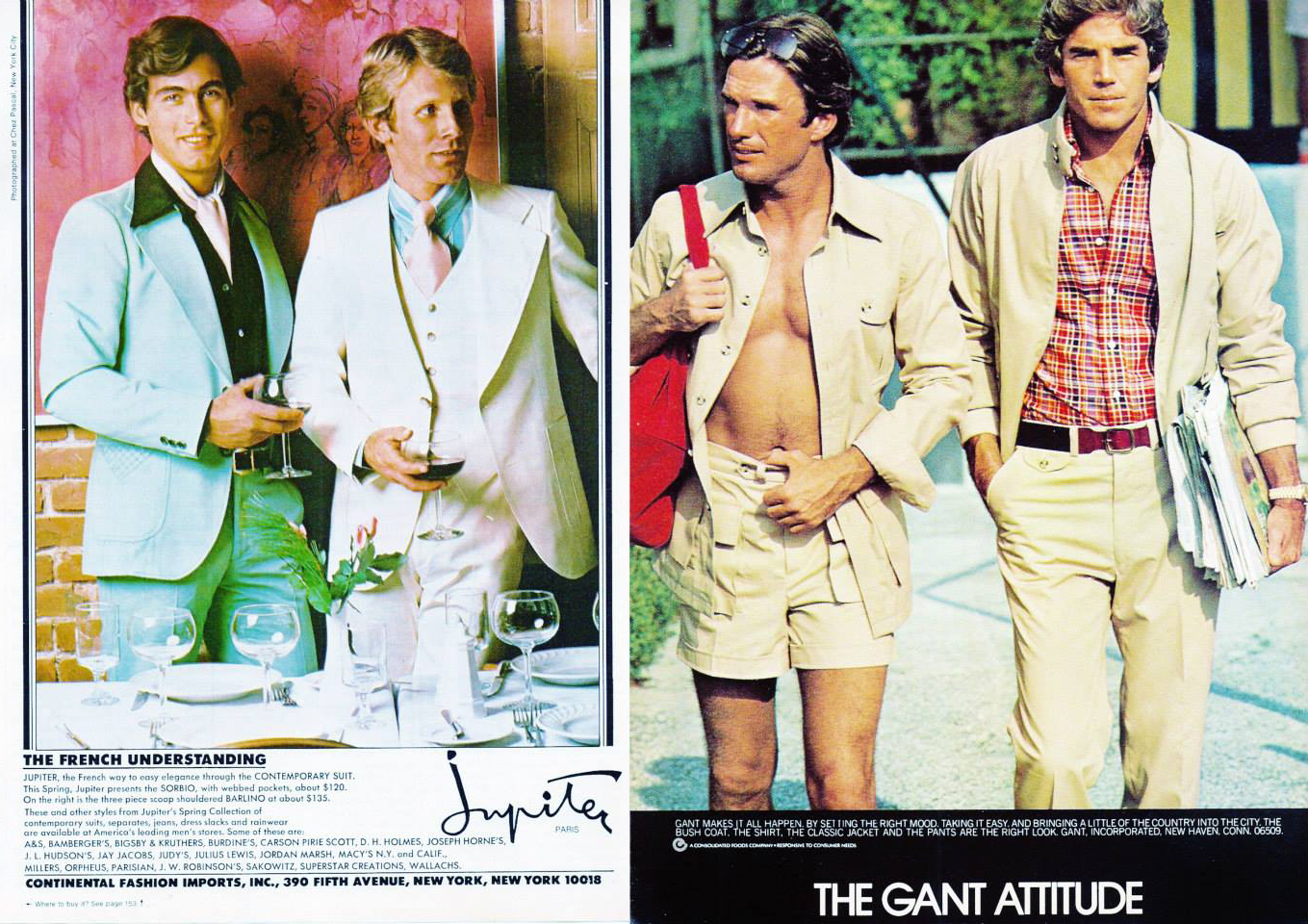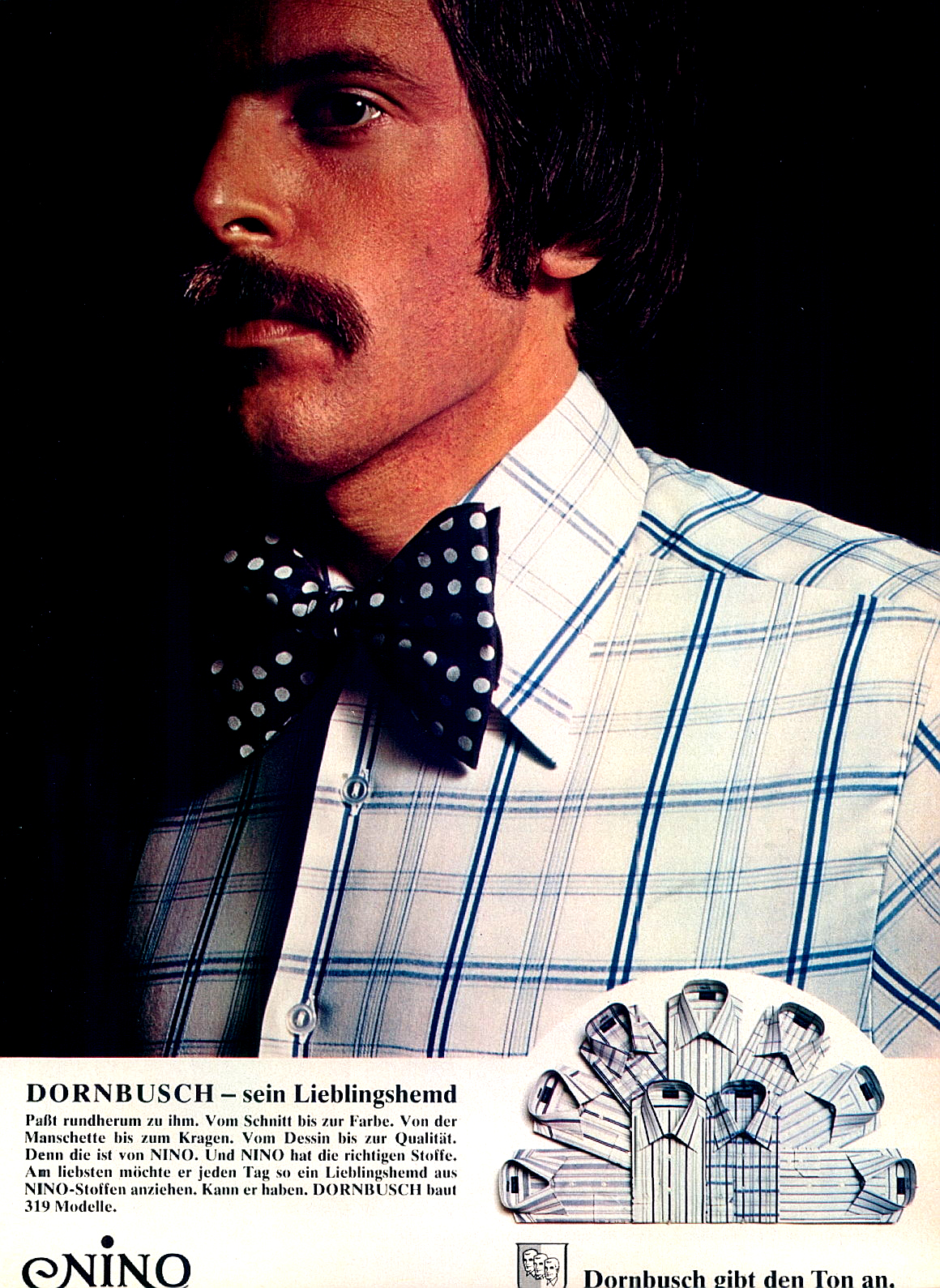 A smooth complexion was evidently not a requirement to be a male fashion model in the 1970s; but a thick pornstache was often mandatory.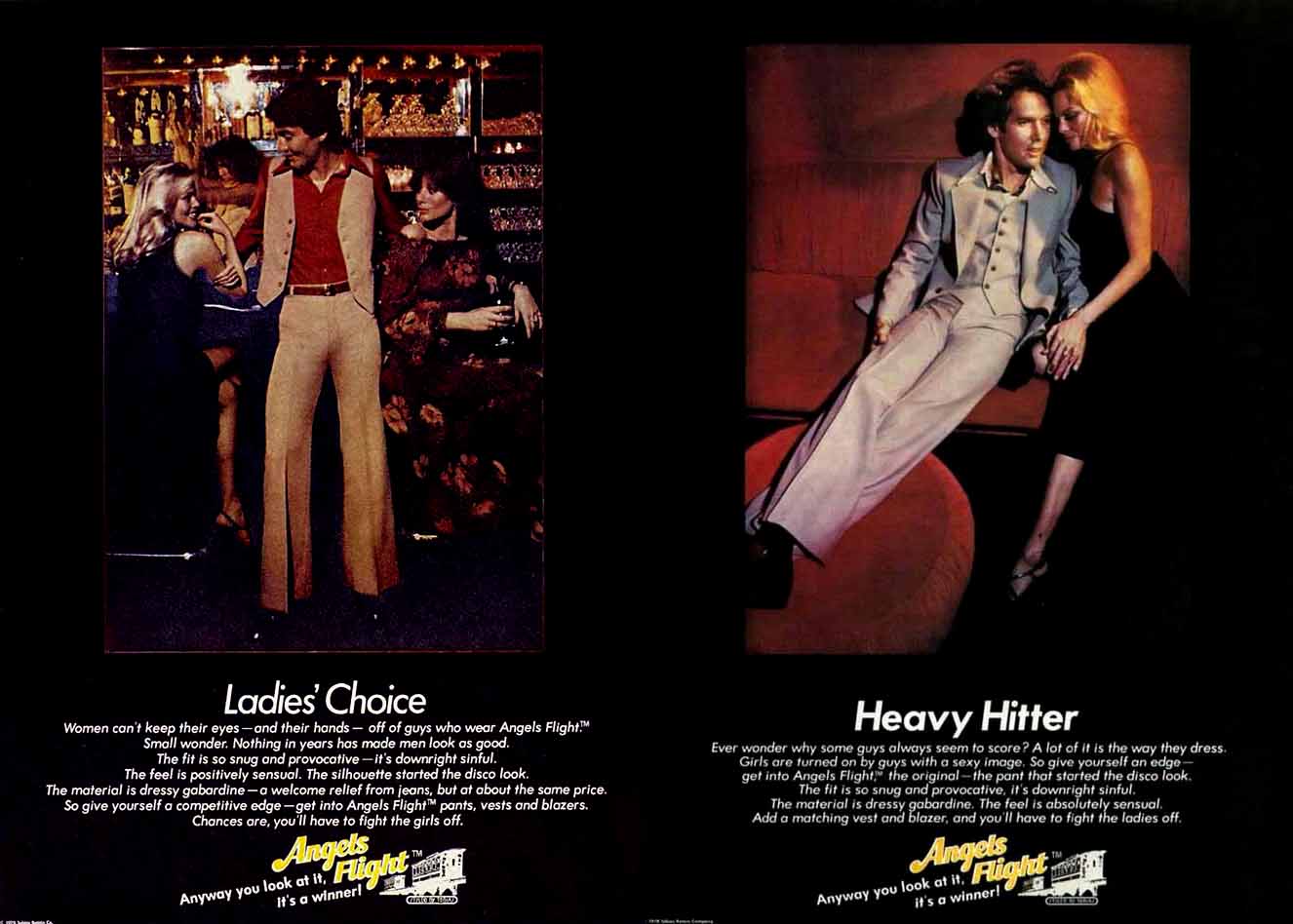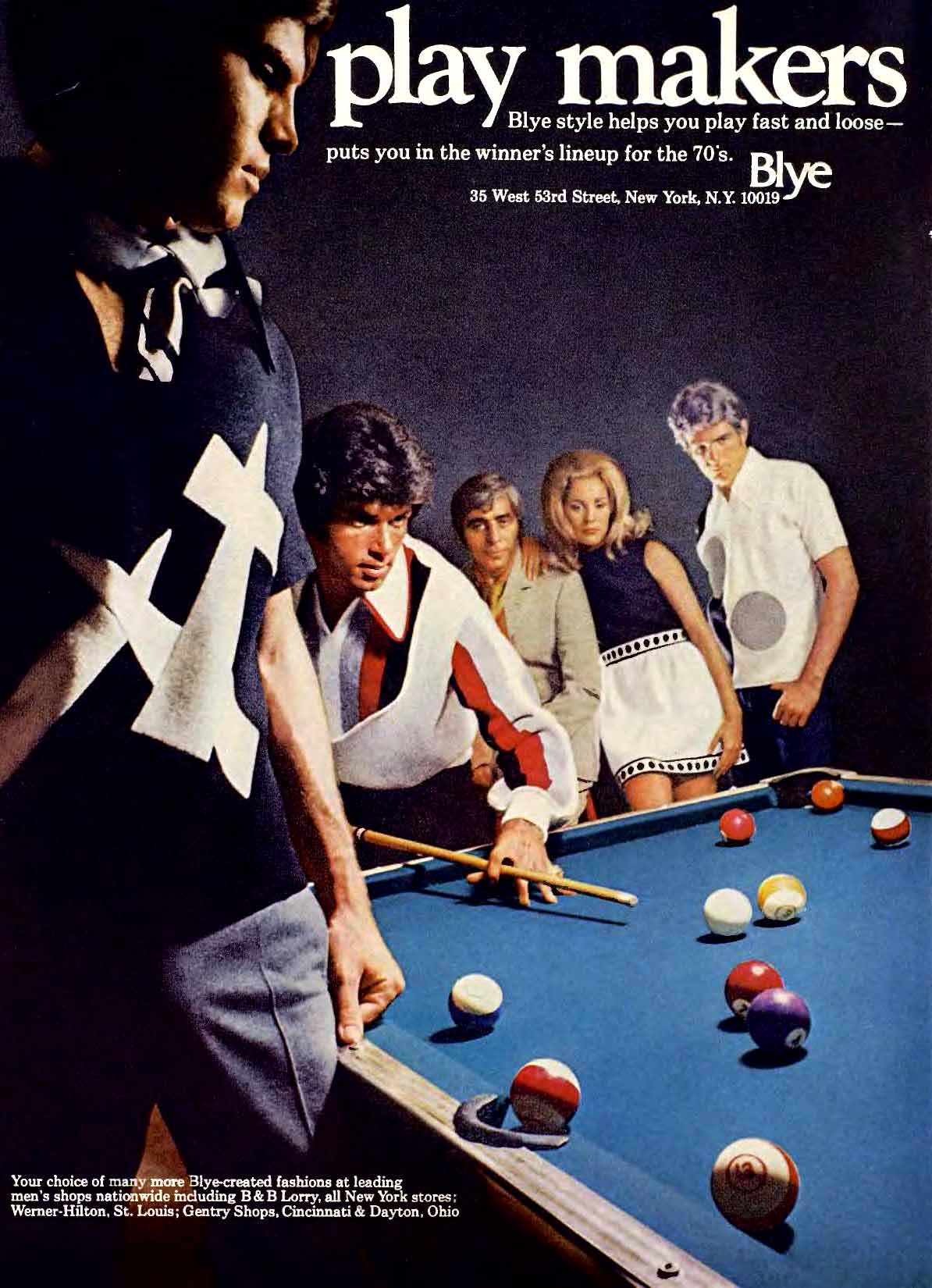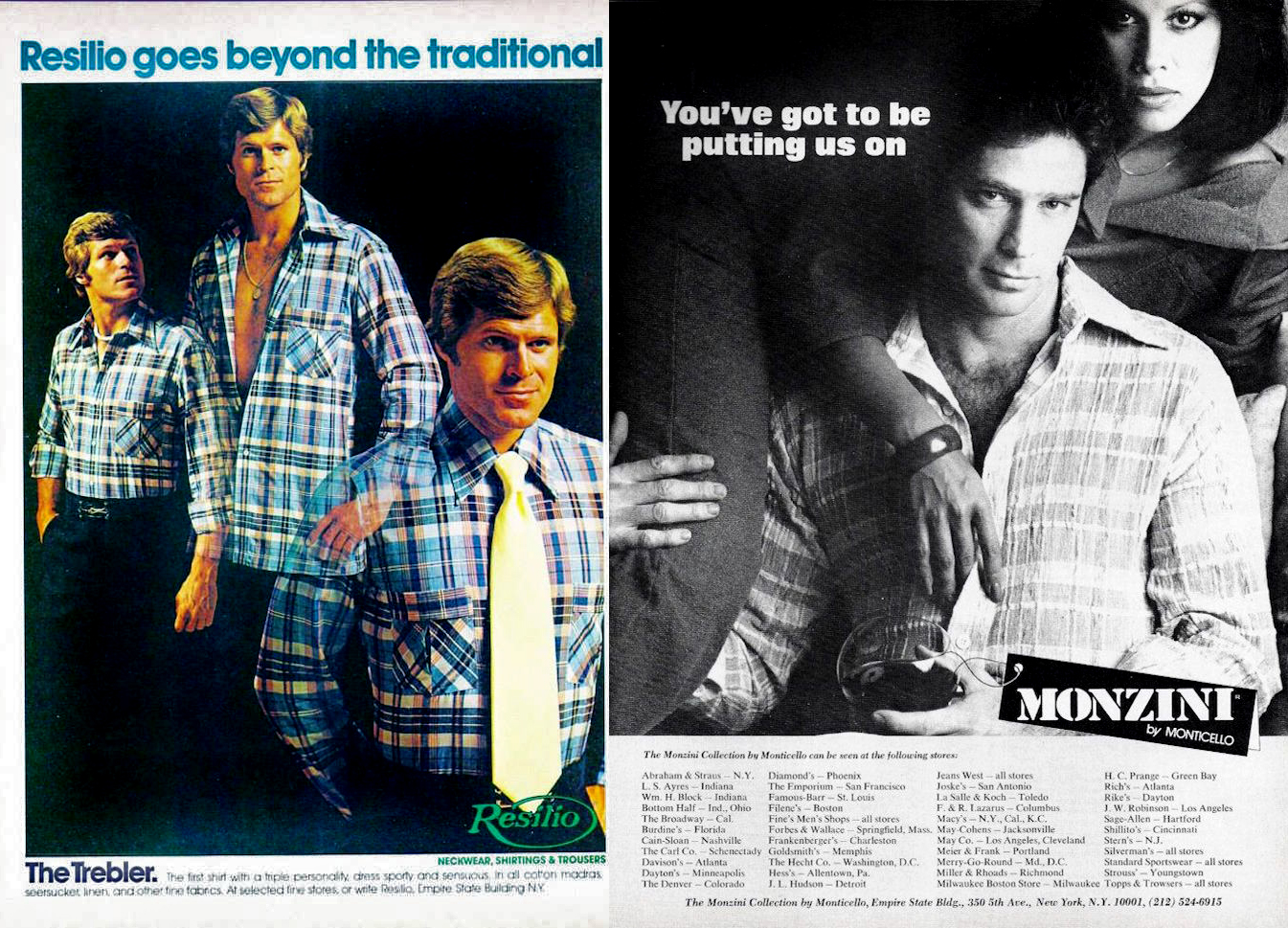 The plaid montage at left is perhaps my favorite of all.  The Trebler shirts have a triple personality: business casual, casual.. and ready for love.