If you've seen old advertisements from the 1950s, then you know exactly what the "Oooo Face" is (not to be confused with the "O Face") .  Seemingly every woman in these ads wore the expression; the lips positioned to form the long /oo/ sound.  Generally, she's wearing red lipstick and her eyes give the impression of being dumbfounded.
And it wasn't just advertisements that had women pursing their lips – it was everywhere: album covers, pin-ups, magazine covers.  Wherever an image of a woman was found, there you found the "Oooo Face".
Let's have a look at some of the endless examples from midcentury…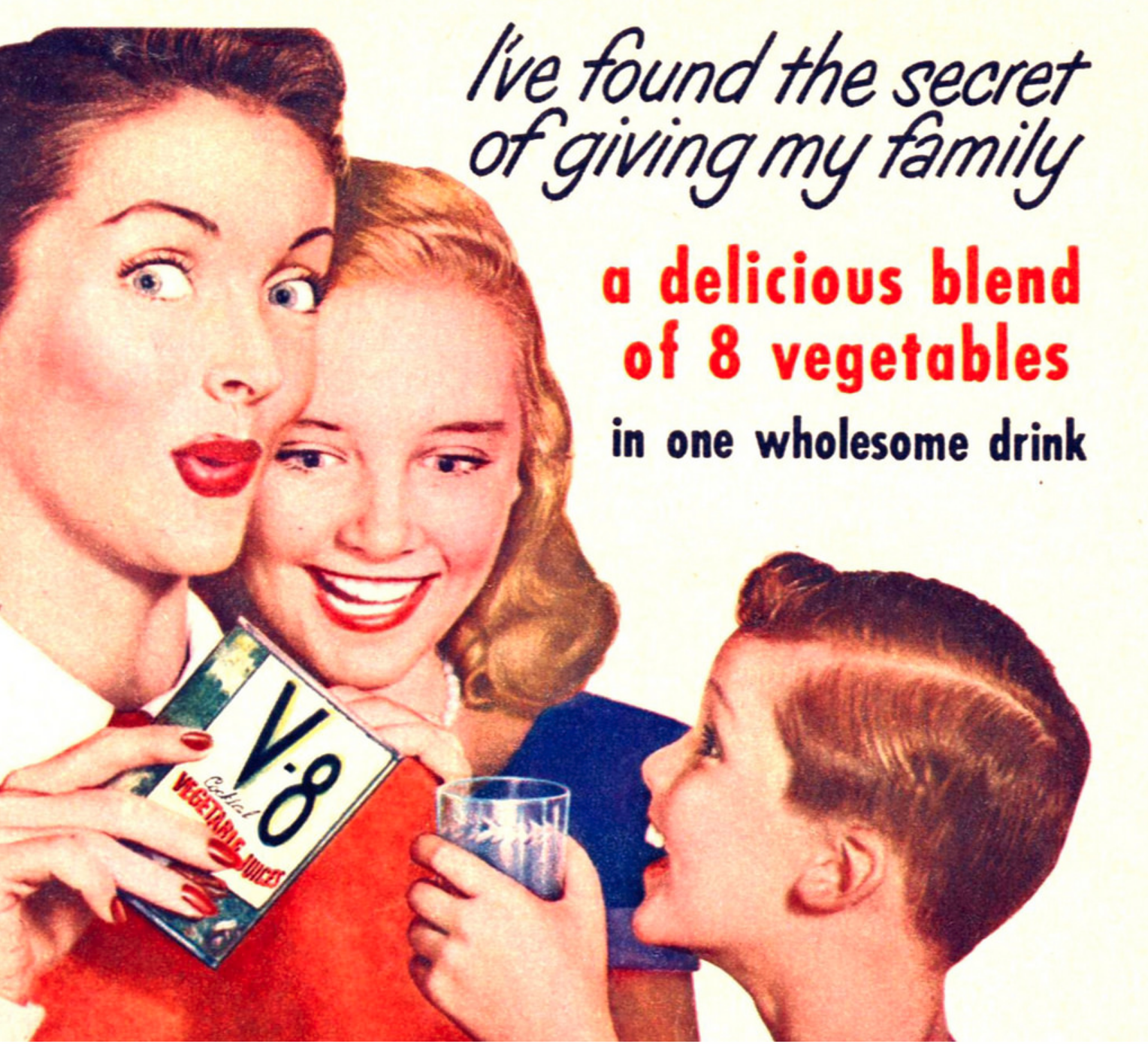 Oftentimes, it didn't even make sense for the woman to wear the "Oooo Face".  For instance, this lady is just pouring vegetable juice… does that warrant an "Oooo Face"?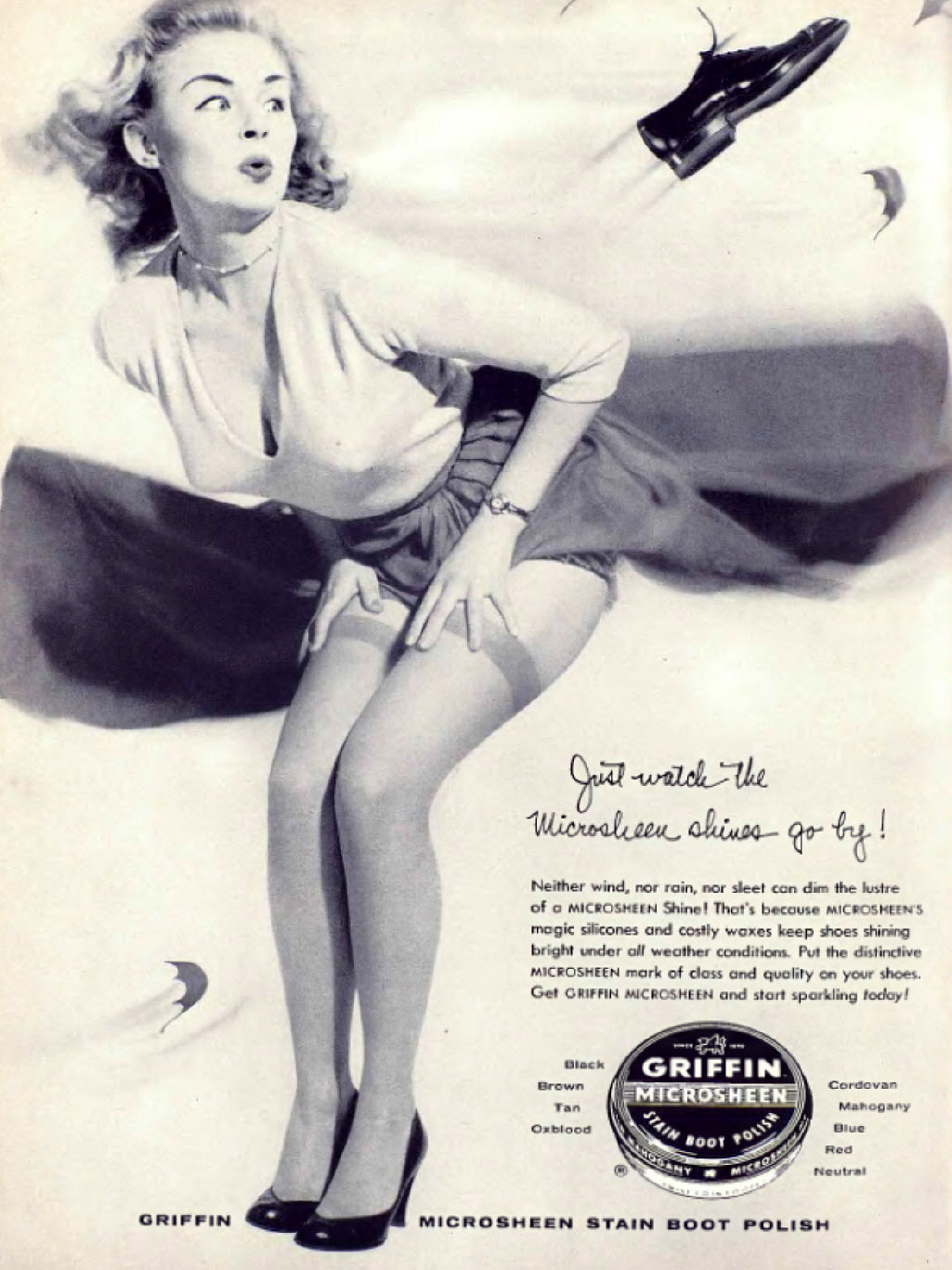 Does having your dress blown up while you watch a random well-shined shoe fly by warrant the "Ooo Face"?  I suppose.
Three colors of bedding, but only one will give you that "Oooo Face".  Sort of makes you wonder what's going on beneath these covers.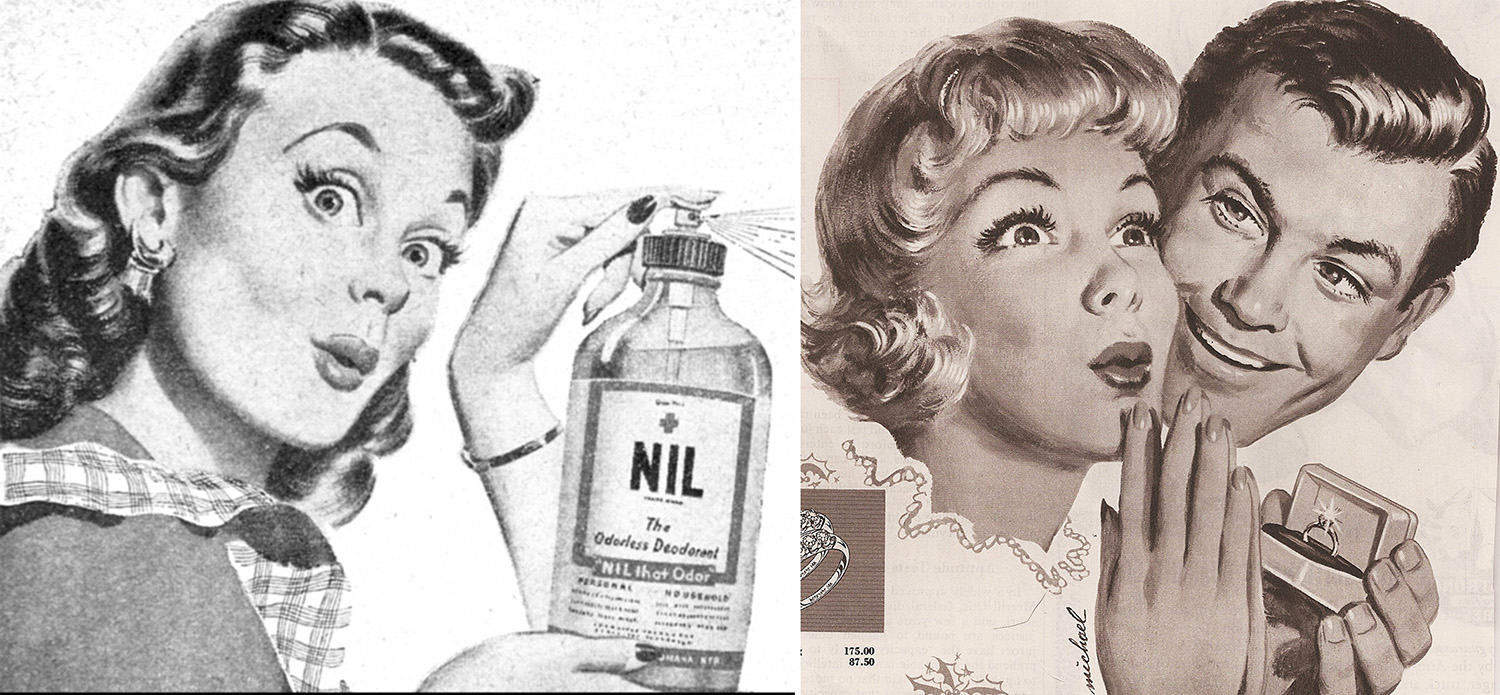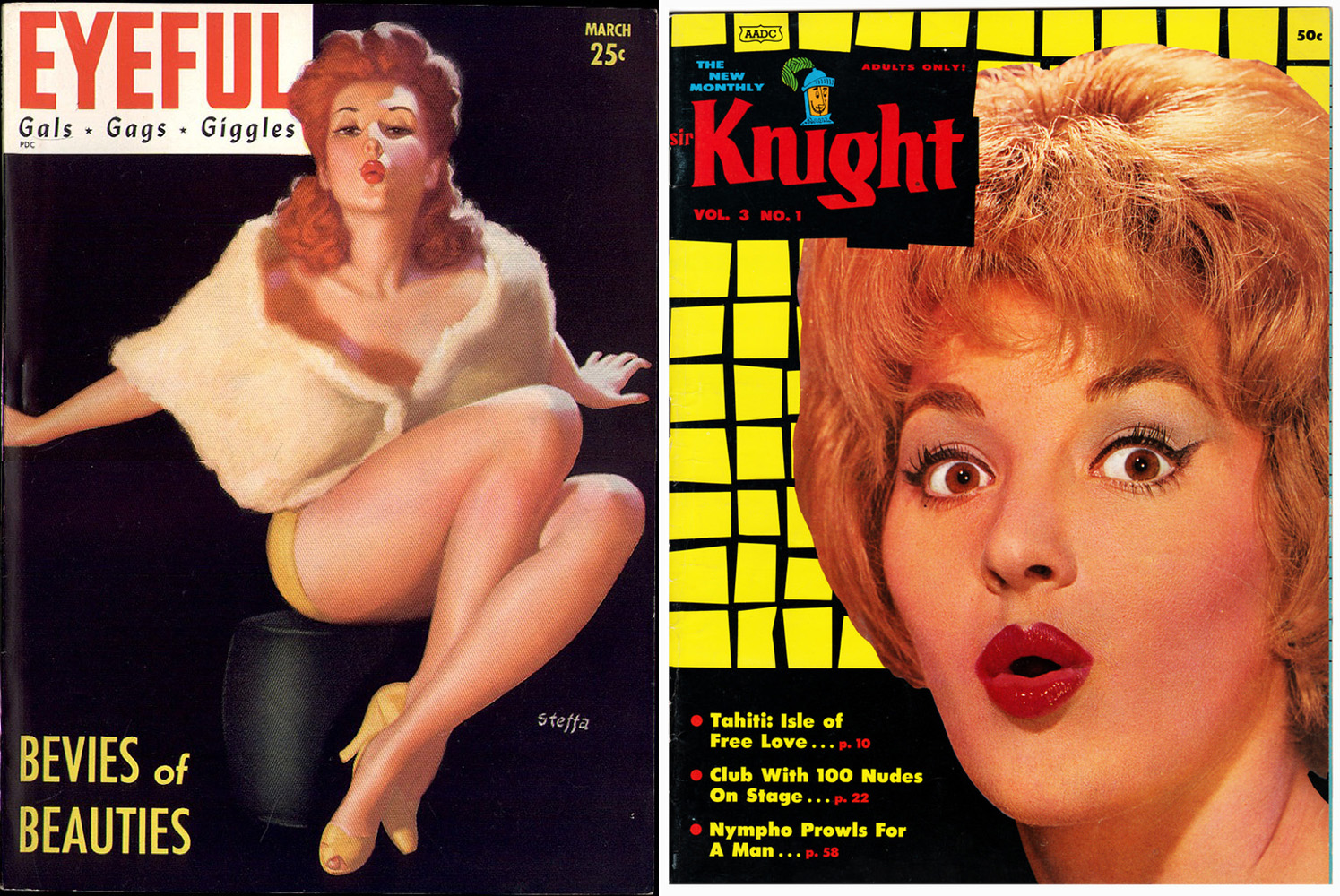 Was it a pucker for a kiss, or an expression of faux surprise?  The "Ooo Face" is an enigma.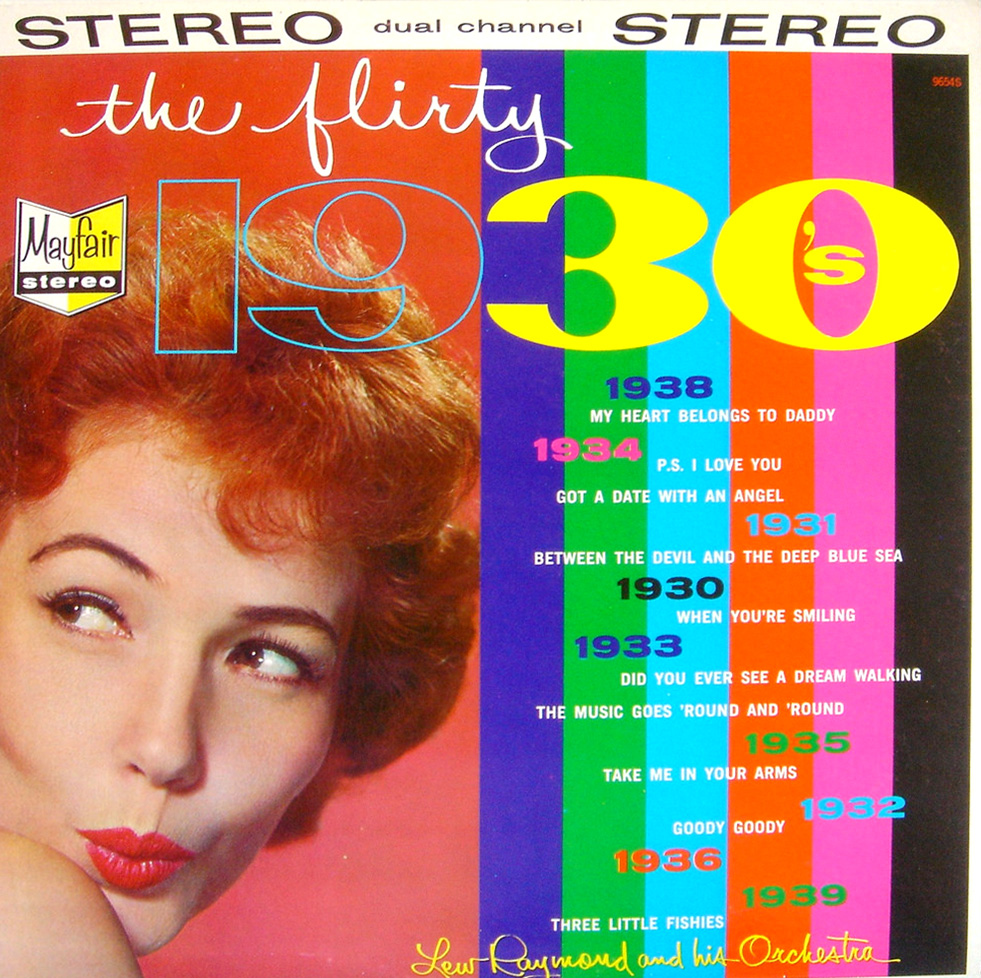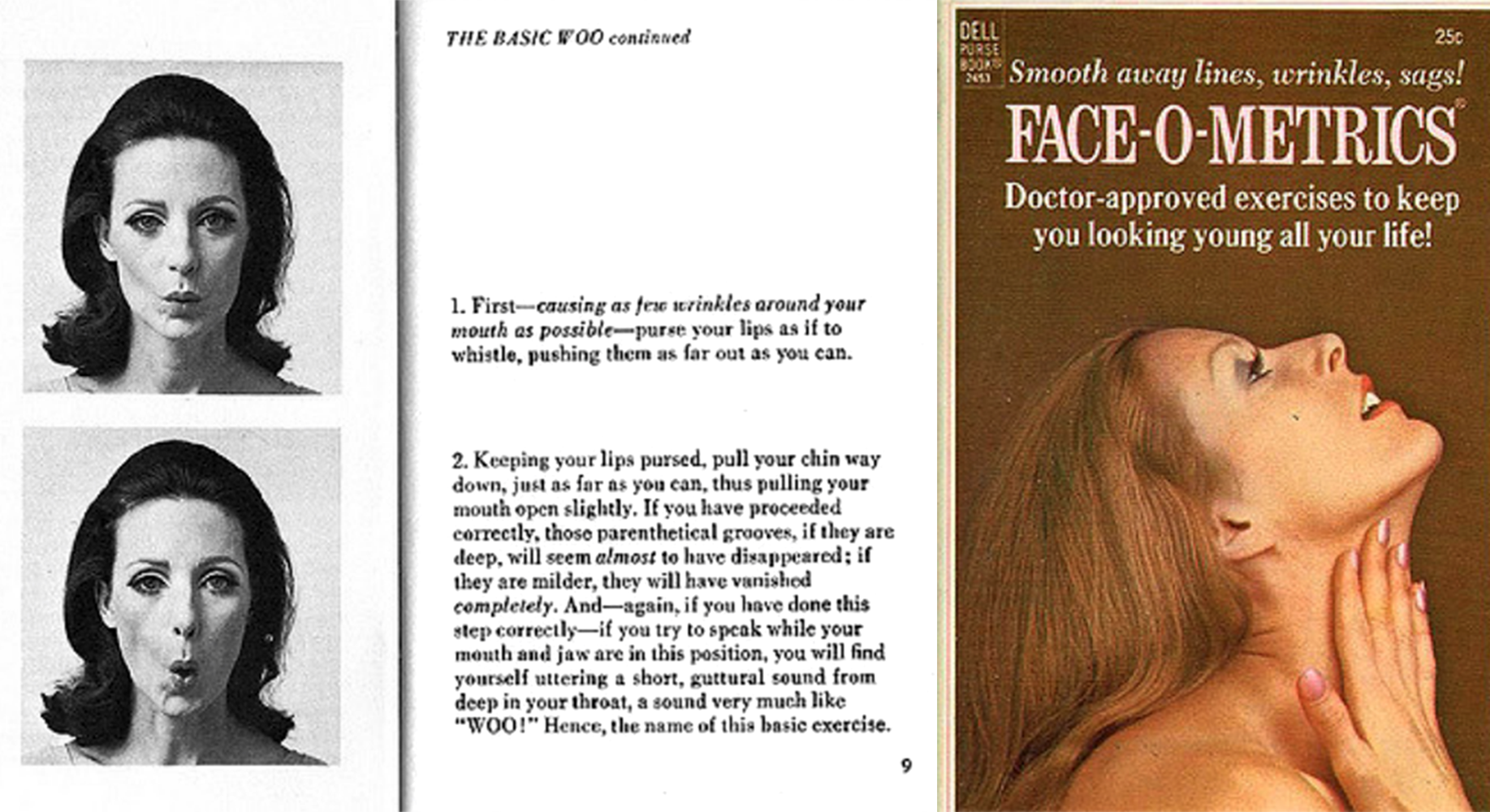 Maybe the "Oooo Face" was actually good for you, and deserves to make a comeback.  The 1971 book Face-O-Metrics claimed: "…you will look noticeably younger within weeks, and the visible aging of your face will be retarded to a significant degree."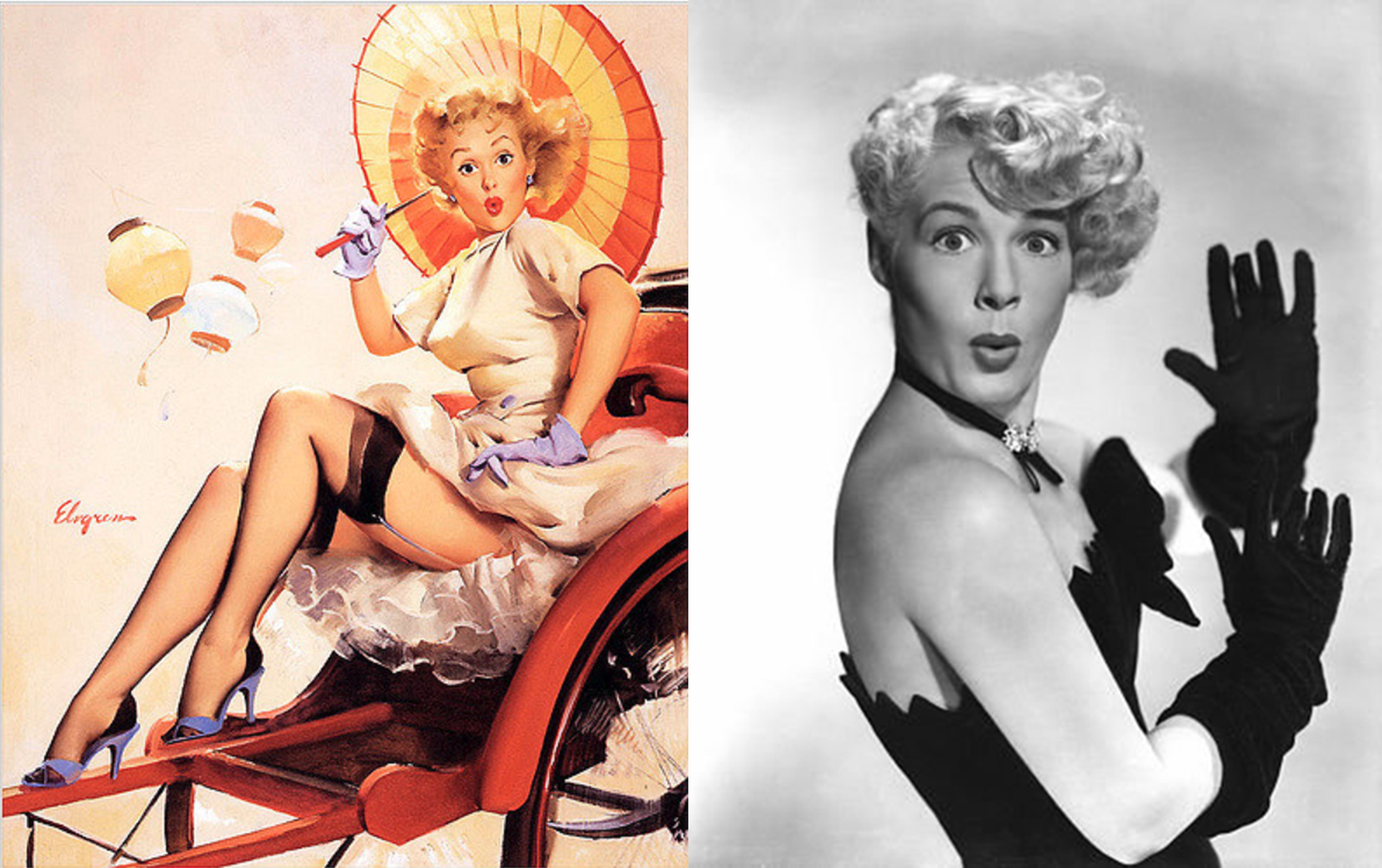 (L) Damn near every girl painted by legendary pin-up artist Gil Elvgren had the "Oooo Face"; (R) Betty Hutton was an actress and singer; she had a number one hit in 1945 with ""Doctor, Lawyer, Indian Chief".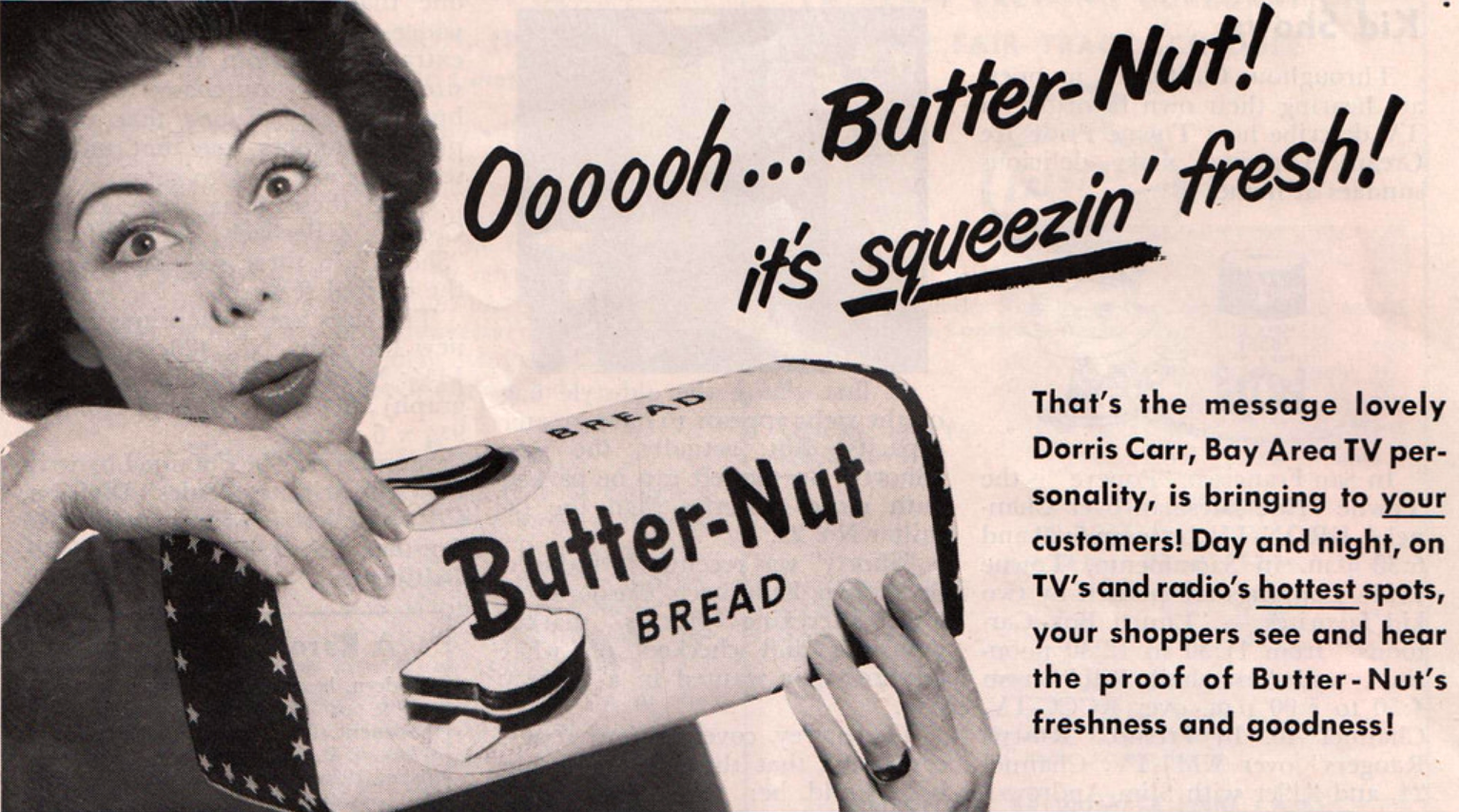 I think if you're squeezing loaves of bread with the "Oooo Face" there may be some pent-up sexual frustration that needs attending to.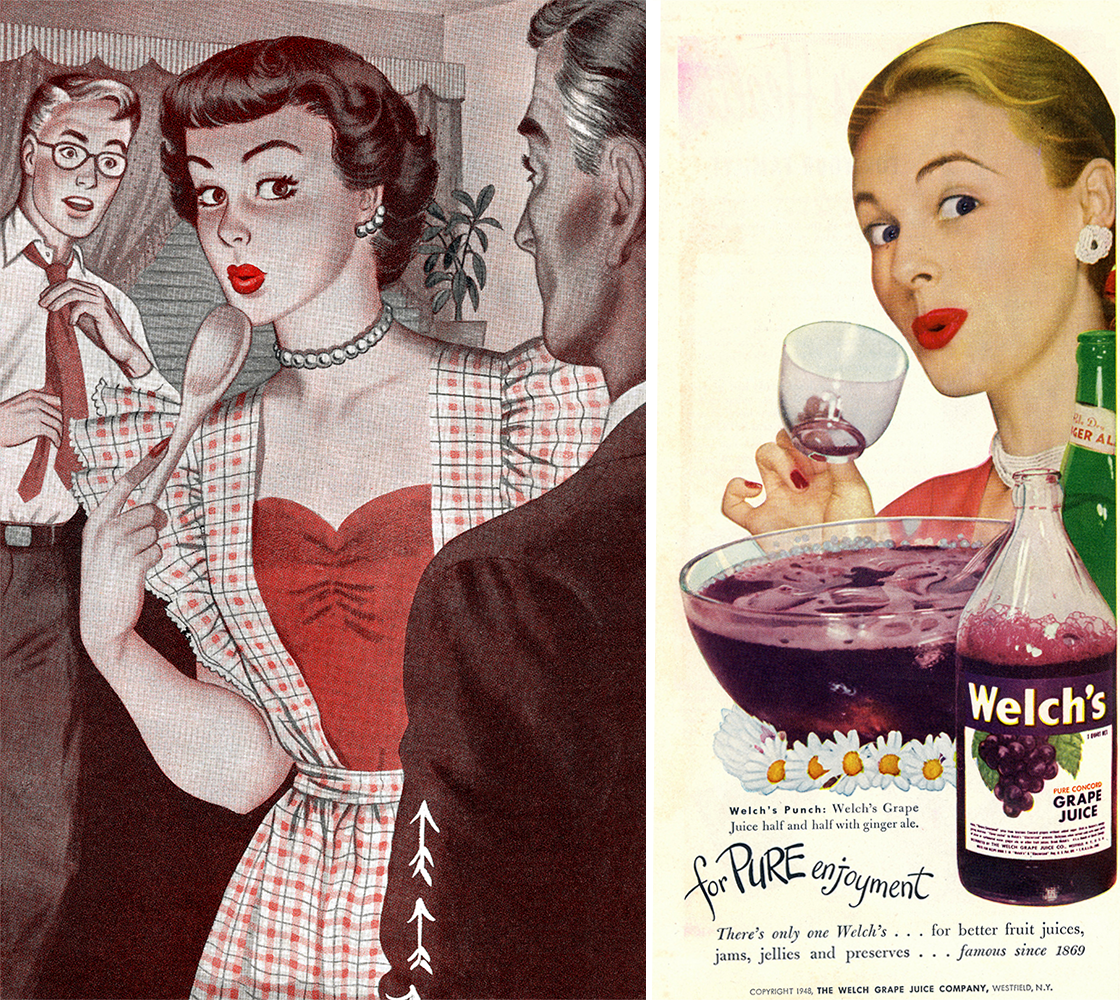 From pulp fiction illustrations (L) to an ad in Good Housekeeping (R), the "Oooo Face" was everywhere.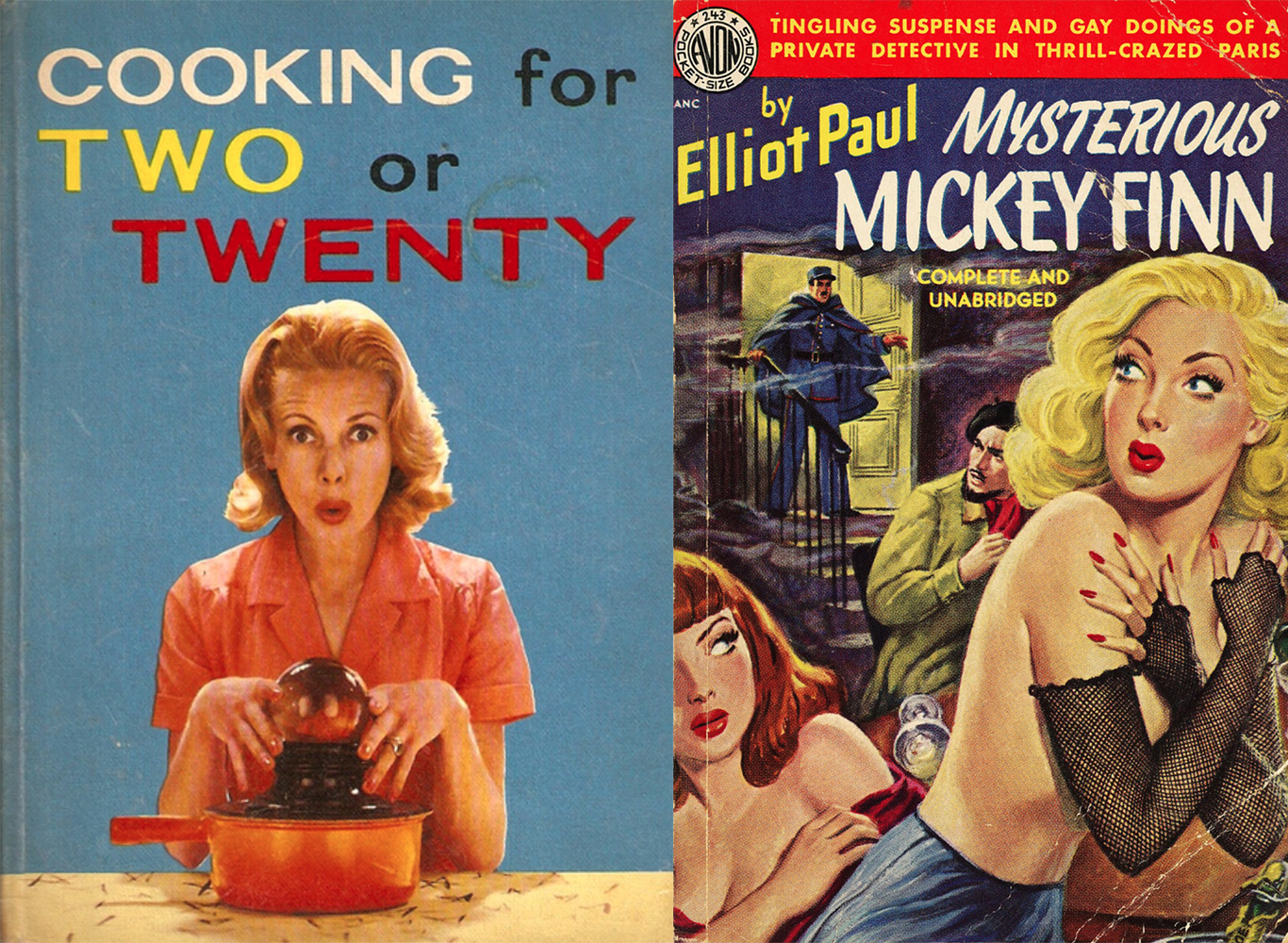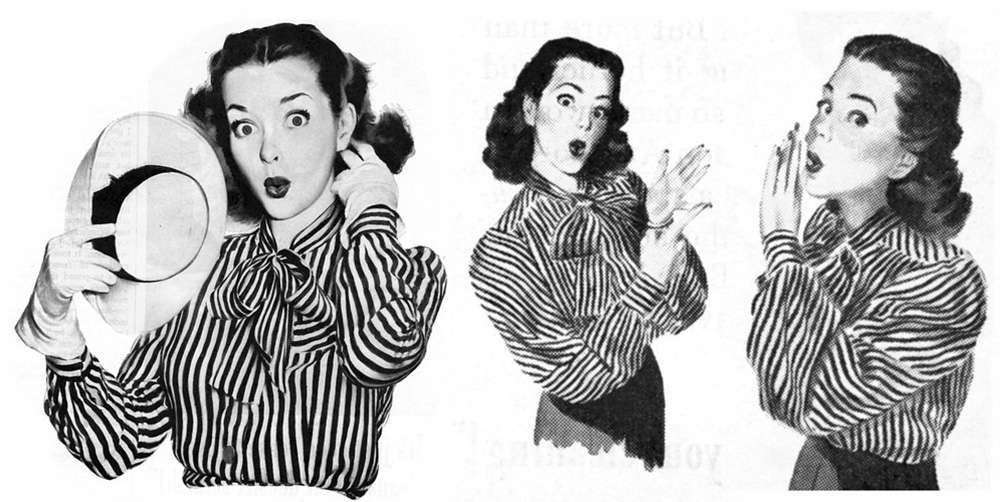 Any armchair sociologists out there who'd care to speculate as to why the "Oooo Face" was so prevalent?  We could take the position that it's related to how men viewed women: childlike, almost stupid.  I mean, let's face it – this is not the expression of someone with great intelligence and inner strength.  That being said, I'll wager you could find similarly objectionable reasons behind the expressions of models in today's ads… and don't get me started on the "duck face" in so many selfies.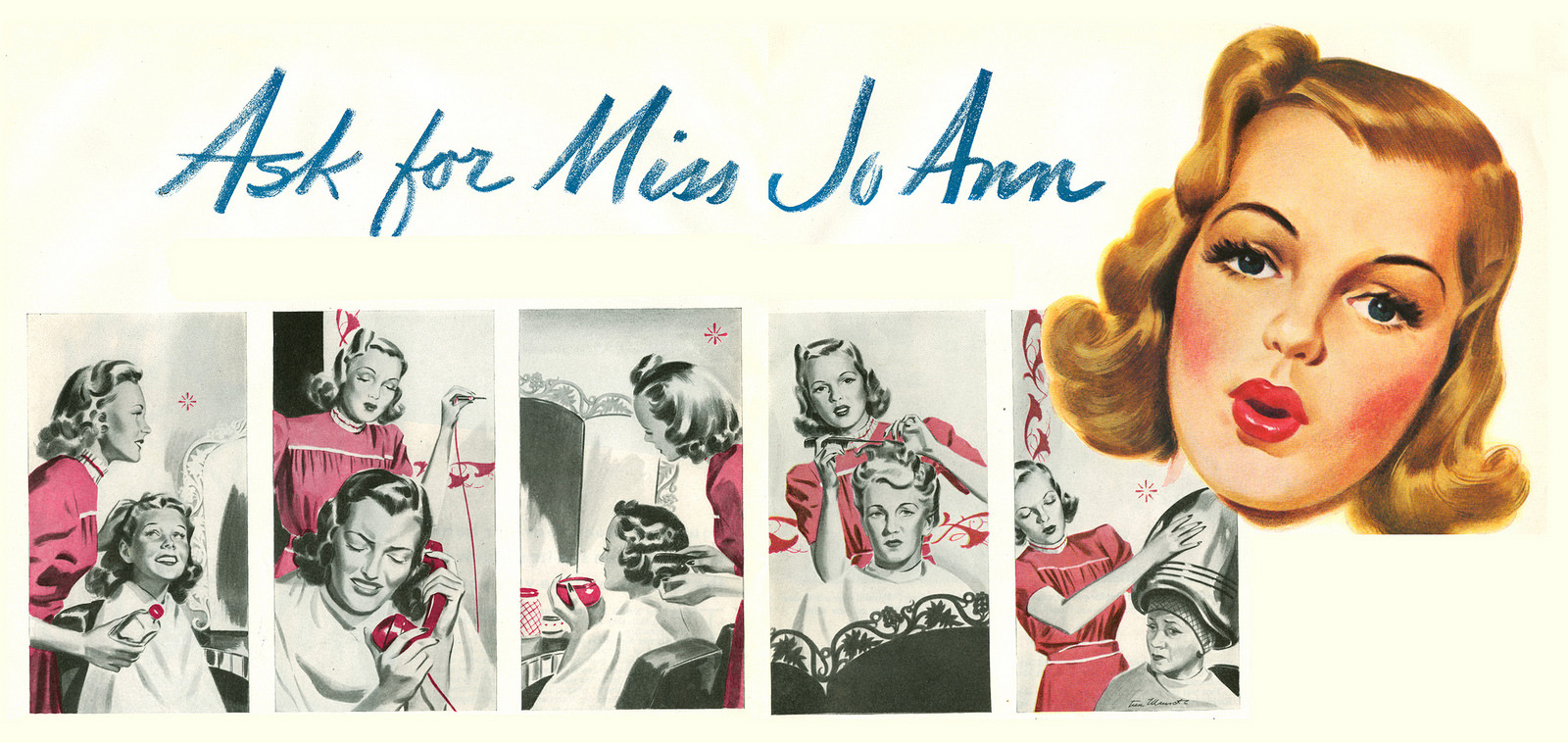 When you're at the salon, just look for Ann – she's the sultry gal with the "Oooo Face" who can do your hair while you cry hysterically on the phone.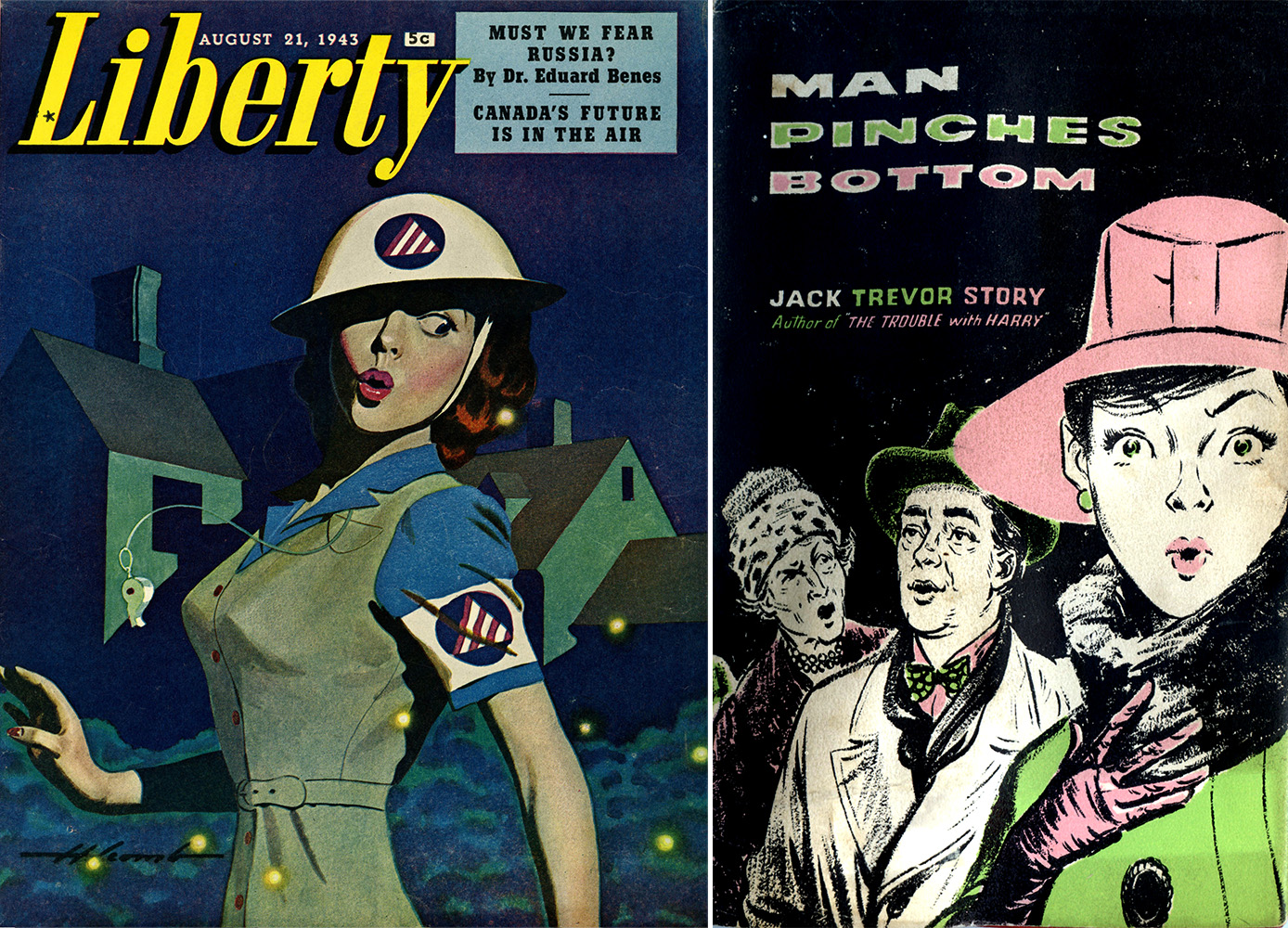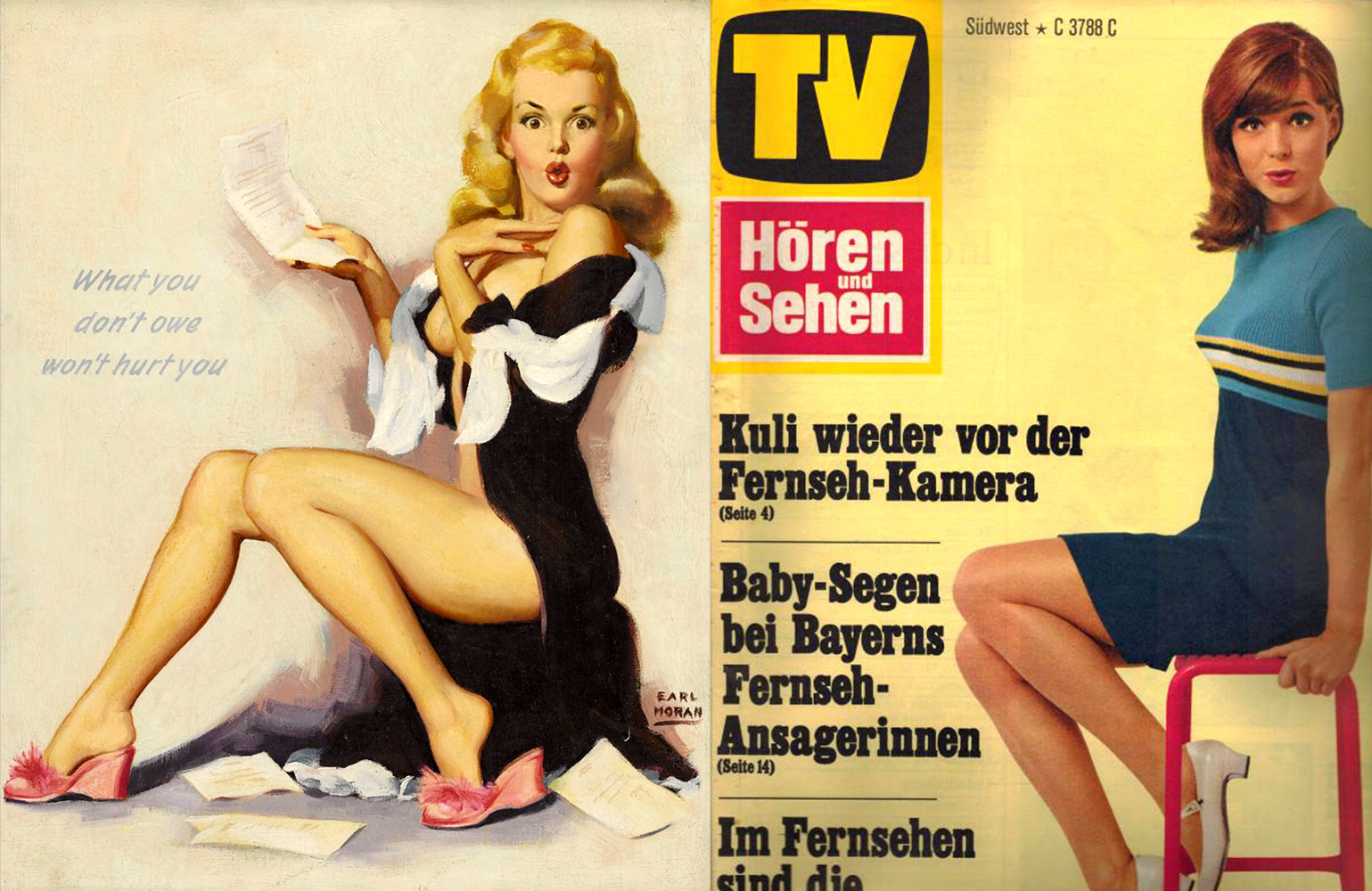 Well, we could do the "Oooo Face" all day, but, frankly, my face hurts just looking at them. Cheers.