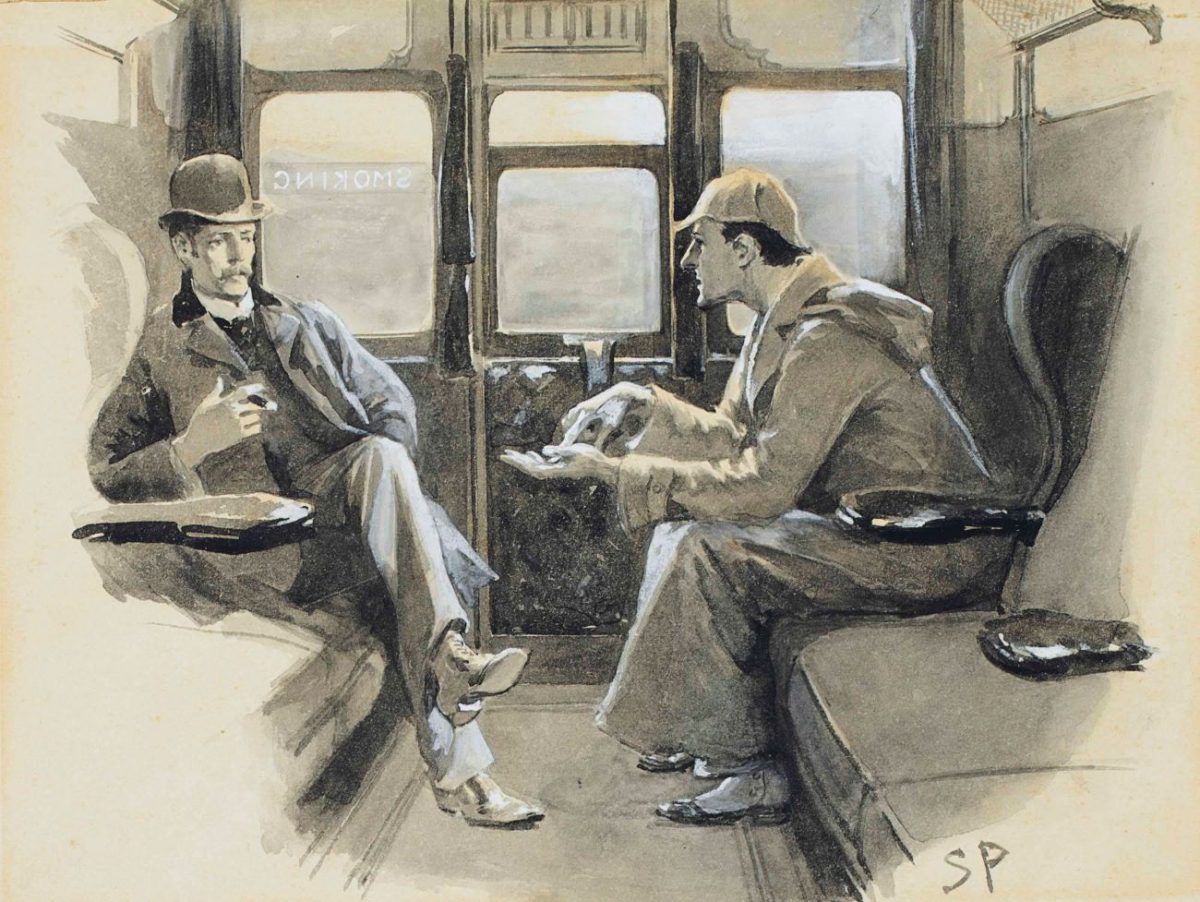 Sherlock Holmes could have been called Sherringford Holmes. Or maybe Sheridan Hope. But neither name was quite right. Sherringford Holmes sounded like a cosy suburban housing development, while Sheridan Hope could have been a duplicitous Reverend found guilty of some heinous crime committed in the library with a lead pipe.
Sir Arthur Conan Doyle once told Bram Stoker he had half an idea where the name came from. Sherlock was perhaps the name of a boy in his class at Stonyhurst. Or maybe it was the name of cricketer, who Doyle had seen at a county cricket game. While Holmes most certainly came from the poet, polymath, and physician Oliver Wendell Holmes, who was awarded an honorary degree at Doyle's alma mater Edinburgh University circa 1884.
Over the years, these stories changed as memories faded or merged with fictions. As for Doctor Watson, well, according to the sheaf of notes and squiggles Doyle kept while creating Holmes and his sidekick, Watson could have been named Ormond Sacker. Doyle wrote an early draft of A Study in Scarlet with Sherringford Holmes tells Ormond Sacker investigating the crime.
Doyle had various influences when creating Holmes–Edgar Allan Poe's The Murders in the Rue Morgue and its detective C. Auguste Dupin being one. However, as he often admitted, Doyle's main source for the famous detective was his medical tutor at university, Dr Joseph Bell, as he explained in 1892:
'…Sherlock Holmes is the literary embodiment, if I may so express it, of my memory of a professor of medicine at Edinburgh University, who would sit in the patients' waiting-room with a face like a Red Indian and diagnose the people as they came in, before even they had opened their mouths. He would tell them their symptoms, he would give them details of their lives, and he would hardly ever make a mistake. "Gentlemen," he would say to us students standing around, "I am not quite sure whether this man is a cork-cutter or a slater. I observe a slight callus, or hardening, on one side of his forefinger, and slight thickening on the outside of his thumb, and that is a sure sign he is either one or another." His great faculty of deduction was at times highly dramatic. "Ah!" he would say to another man, "you are a soldier, a non-commissioned officer, and you have served in Bermuda. Now how do I know that, gentlemen? He came into the room without taking his hat off, as he would go into an orderly room. He was a soldier. A slight authoritative air, combined with his age, shows he was an M.C.O. A slight rash on the forehead tells me he was in Bermuda, and subject to a certain rash only known there."

'So, I got the idea for Sherlock Holmes. Sherlock is utterly inhuman, no heart, but with a beautifully logical intelligence.'
Sherlock Holmes first appeared in A Study in Scarlet which serialised in the pages of The Strand Magazine in 1887. Doyle's fictional detective captured the public imagination, but it was artist Sidney Paget's illustrations which aided Holmes' popularisation from The Adventures of Sherlock Holmes (1891) onwards. Paget's deceptively simple drawings created an indelible mark on the public which still shapes our perception of the world's greatest (fictional) detective to this day.
Alas, most Paget's original 350 illustrations have been lost, and what is left are reproductions from the original magazine.