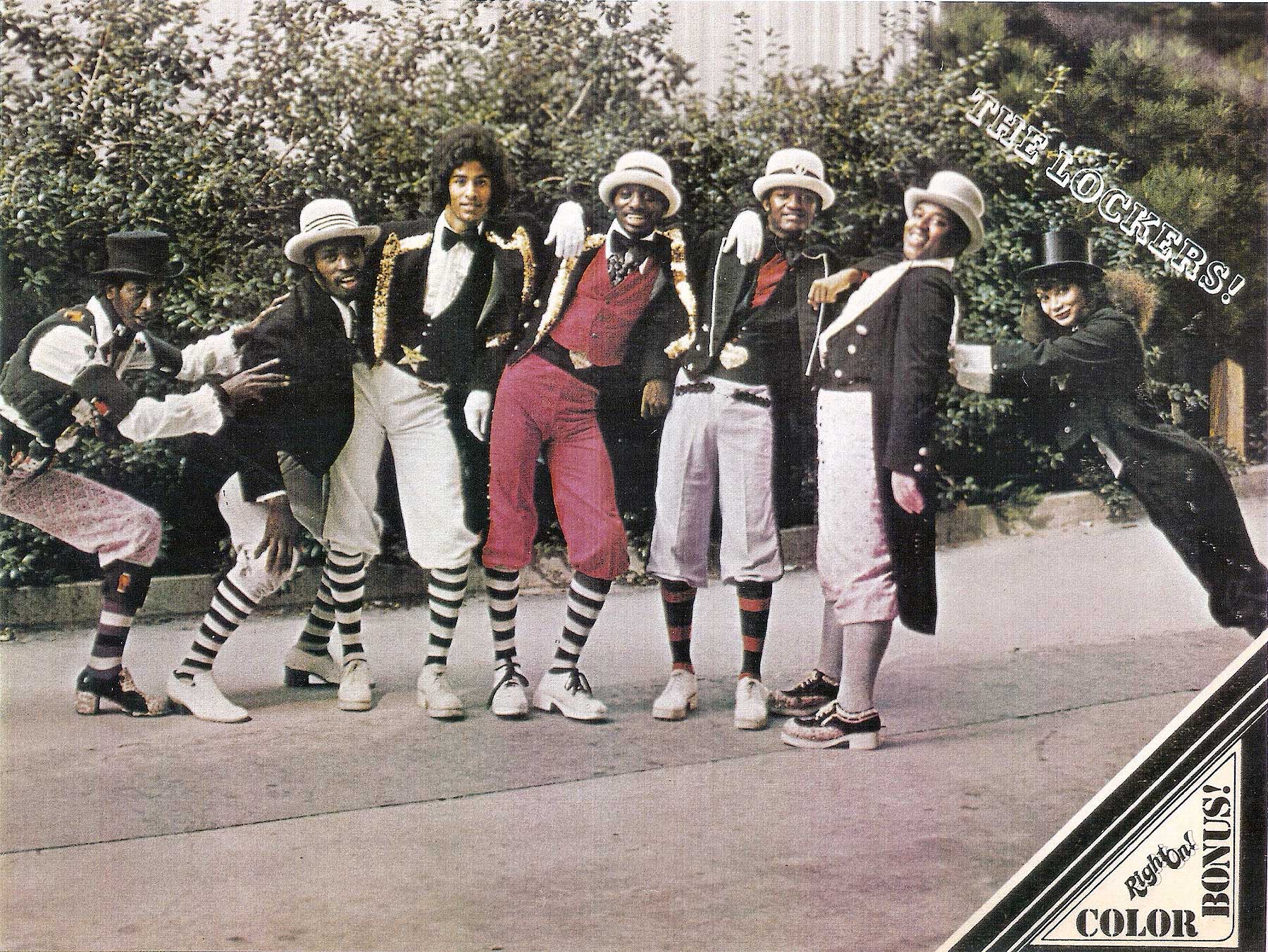 In 1973, Toni Basil and Don "Campbellock" Campbell created The Lockers, pioneers of street dance. And they were fantastic.
Life for the dancers can be traced back to 1971, when Soul Train presenter Don Cornelius took his rival to Dick Clark's American Bandstand from his native Chicago to LA.
Campbell and Fred Berry became regular dancers on screen. Off-screen they featured in magazines like Soul and Right On!.  Campbell knew his locking dance style, aka The Campbellock, was a hit. As Emmett George Price tells it in Hip Hop Culture, Campbell and Berry asked Cornelius to be paid the sum of $50 per episode. Cornelius responded by kicking Campbell and Berry off the show.
But Campbell know his value. And in 1973, The Cambleock Dancers were born. He would be joined by: Toni Basil, the aforesaid Fred 'Mr. Penguin' Berry a.k.a. Rerun, Leo 'Fluky Luke' Williamson, Greg ' Campbellock Jr.' Pope, Bill 'Slim The Robot' Williams, Adolpho 'Shabba Doo' Quinones
Basil was already a known talent, having choreographed the 1973 movie American Graffiti and featured in Easy Rider (1969), in which she played Mary, a prostitute off her face on LSD:
Now known as The Lockers, the troupe danced on Saturday Night Live, the Dick Van Dyke Show, The Carol Burnett Show, and The Tonight Show Starring Johnny Carson.
Inevitably, the ended up back on Soul Train. And this time they were paid:
In 1974, the Playboy bunnies shared the stage with a very cool pink rabbit:
With fame came money. The group schilled for Schlitz beer:
In mid 1976, Basil and Campbell left the group. But that wasn't the end of the gang's success.
Berry starred as Rerun in the TV sitcom What's Happening (1976-1979).
Basil went on to have a mega-hit with Hey Mickey:
As cheerleading grew in popularity, all the cool kids at the school disco wanted to dance the electric boogaloo. They'd seen how:
Orginial locker Adolfo G. Quinones (Shabba-Doo) appeared in the 80s movies Breakin', and the tongue-twisting Breakin' 2 Electric Boogaloo. Gun crime had not yet caught on in the US – beefs were settled by al fresco dancing in sweatbands.
Breakin':
Breakin' 2:
In the 1980s, everyone was Locking:
Nowadays street dance is a mainstay of Saturday night telly and after-school clubs.