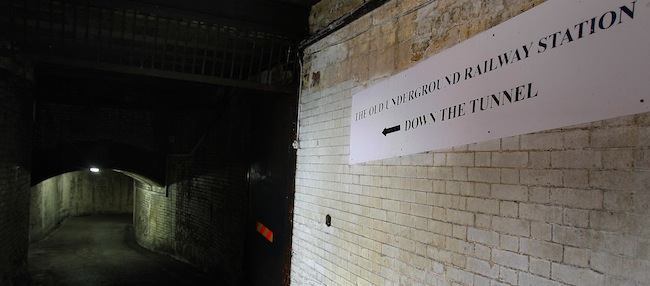 THE Liverpool Overhead Railway was the world's first electric elevated railway. Trains ran 16feet above round level. The railway was built along seven miles of busy docks, linking Seaforth Carriage Shed to Herculaneum Dock. It was opened by Marquis of Salisbury on 4 February 1893. The LOR was not long after extended to run between Seaforth Sands and Dingle.
The LOR was a technological marvel. The entire track bed was made of rolled steel sheets. This would stop litter falling down the cracks – a problem noted on New York's Elevated Railroad. This meant the track sheltered everything below. Before long the LOR became known as the Docker's Umbrella.
And then there was the power.
The electric multiple unit drew power from a third rail in the middle of the track.
It would be quick, clean and it wouldn't ignite any cargo (or people) underneath. The decision to go electric was made in 1861, and may have been influenced by London's newly opened City and South London Line. The LOR was the first electric elevated rail system in the world, and one of the first rail systems anywhere with automatic signalling.
The Railway was shut for good on 30th December 1956.
This is all that remains. Did you ride it?
[imagebrowser id=4420]
Spottes: Timbo'sLiverpool, Liverpool Overhead Railway