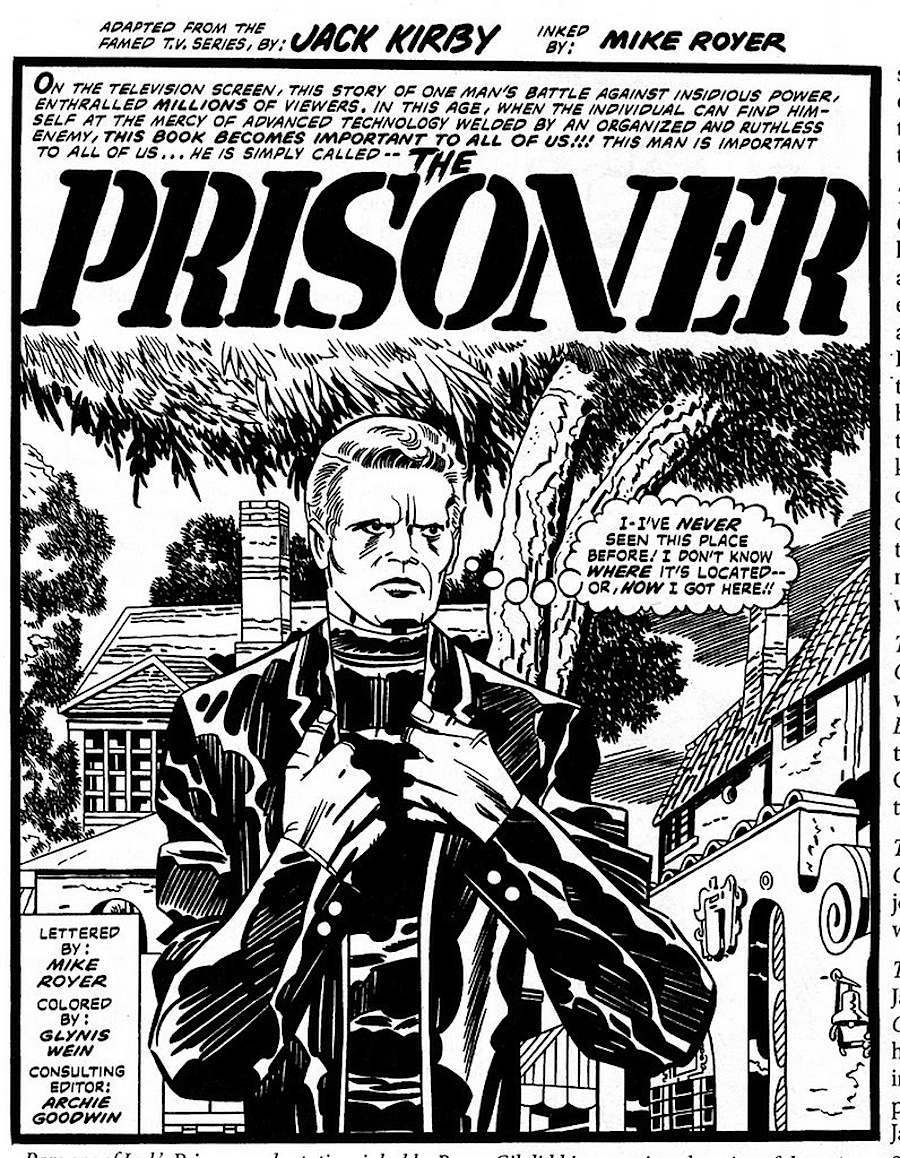 Jack Kirby was a legendary figure in the history of American comic books. The characters he created–either by himself or in collaboration with Joe Simon and then Stan Lee–read like a list of inductees for the comic book hall of fame. A literal A-Z from Abner Little to Zuras.
Kirby was born into an Austrian Jewish immigrant family in New York's Lower East Side. Life was hard, money tight. Kirby taught himself to draw as a child later saying it was something he wanted to do and felt he could do.
I didn't think I was going to create any great masterpieces like Rembrandt or Gauguin. I thought comics was a common form of art and strictly American in my estimation because America was the home of the common man, and show me the common man that can't do a comic. So comics is an American form of art that anyone can do with a pencil and paper.
At fourteen, Kirby enrolled at the Pratt Institute but left after only one week.
I wasn't the kind of student that Pratt was looking for. They wanted people who would work on something forever. I didn't want to work on any project forever. I intended to get things done.
In 1936 Kirby started his career as a graphic artist drawing comic strips and single panel health advice cartoons such as Your Health Comes First!!!, which he drew under the pseudonym of Jack Curtiss. He then moved onto Fox Feature Syndicate where he created superhero comic strips like the Blue Beetle. He also began a collaborative partnership with Joe Simon which led to their creating Captain America.
After the Second World War, Kirby worked with DC Comics and then Marvel Comics where he co-created (with Stan Lee) the Fantastic Four, Hulk, Doctor Doom, Nick Fury, Sgt. Fury and his Howling Commandos, Thor (with Lee and Larry Lieber), the X-Men and many, many other legendary comic book superheroes and villains.
Kirby's phenomenal creative output made Marvel and Lee massively successful. Unfortunately, Kirby was rarely given the full credit he rightly deserved, as Kirby's wife Roz explained in an interview from 1990:
It bothered me a lot when it said Stan Lee this and Stan Lee that. If they wanted to be fair, they could have said, "Produced by Stan Lee and Jack Kirby." But he didn't have to say, "Written by —." He didn't have to take the entire credit.
Kirby quit Marvel and rejoined DC Comics where he created his seminal "Fourth World" meta-series.
Kirby was independent and anti-authoritarian. In 1968, he became fascinated with the cult TV series The Prisoner starring Patrick McGoohan.
The Prisoner had been co-created by McGoohan and George Markstein. It was Markstein who first mooted the idea by telling McGoohan about Inverlair Lodge in Scotland. The Lodge had been used by Special Operations Executive during the Second World War as "a detention or internment camp" for those individuals who refused to take part in covert operations "once they became aware of the full details."
Some were unable to kill when the occasion was reduced to a one-on-one scenario, as opposed the anonymity of a battlefield exchange. With information being released on a Need to Know basis, their training meant that they were in possession of highly classified and secret information relating to pending missions, and could not be allowed to return to public life, where a careless remark could have compromised their secrecy.
Markstein later explained the residents who stayed there were:
…largely people who had been compromised. They had reached the point in their career where they knew too much to be let loose, but they hadn't actually done anything wrong. They weren't in any way traitors, they hadn't betrayed anything, but in their own interest it was better if they were kept safely.
In the mid-1970s, Marvel's editor Marv Wolfman set Steve Englehart and Gil Kane to work on a comic book version of The Prisoner. Lee intervened and brought in Kirby to work on the comic.
Kirby described The Prisoner as "an individual's stubborn attempts to wrest freedom from subtle but oppressive power." It fitted well with his world view. Kirby produced the complete first issue–based directly on the TV series' first episode "Arrival". The finished drawings were partially inked and lettered by Mike Royer–but the idea was dropped and the comic never saw light of day.
Below is the complete first issue as written and drawn by Kirby and inked by Royer.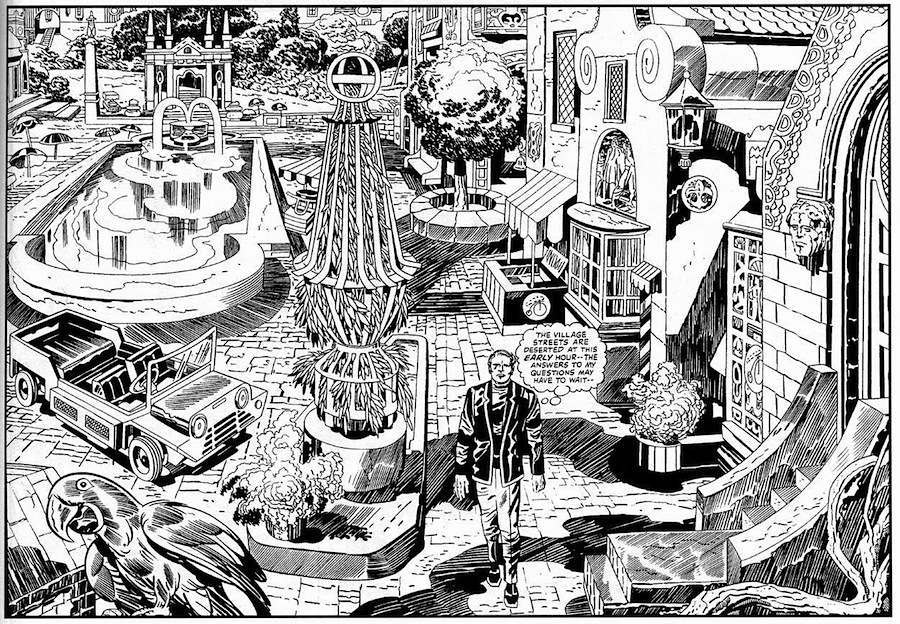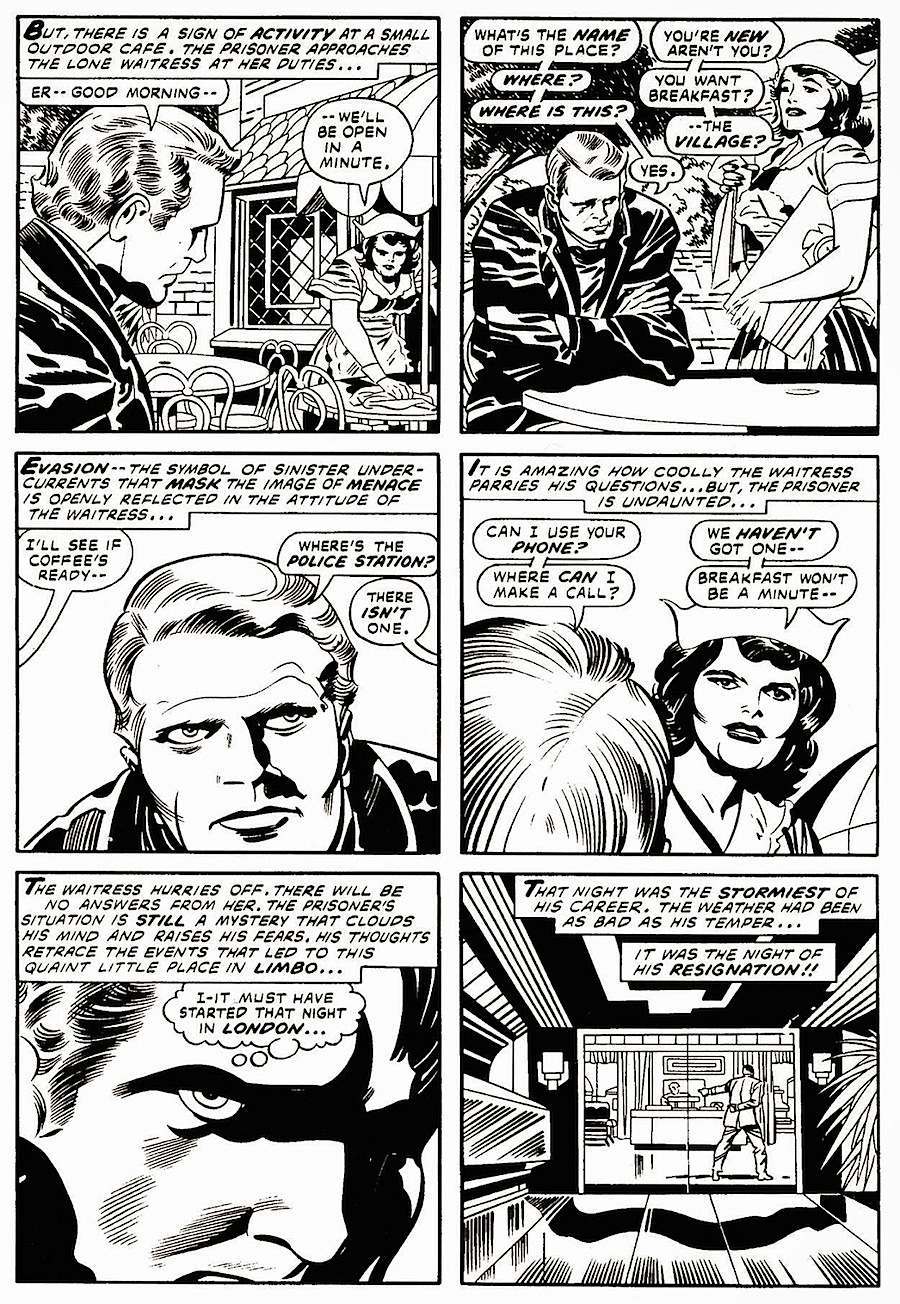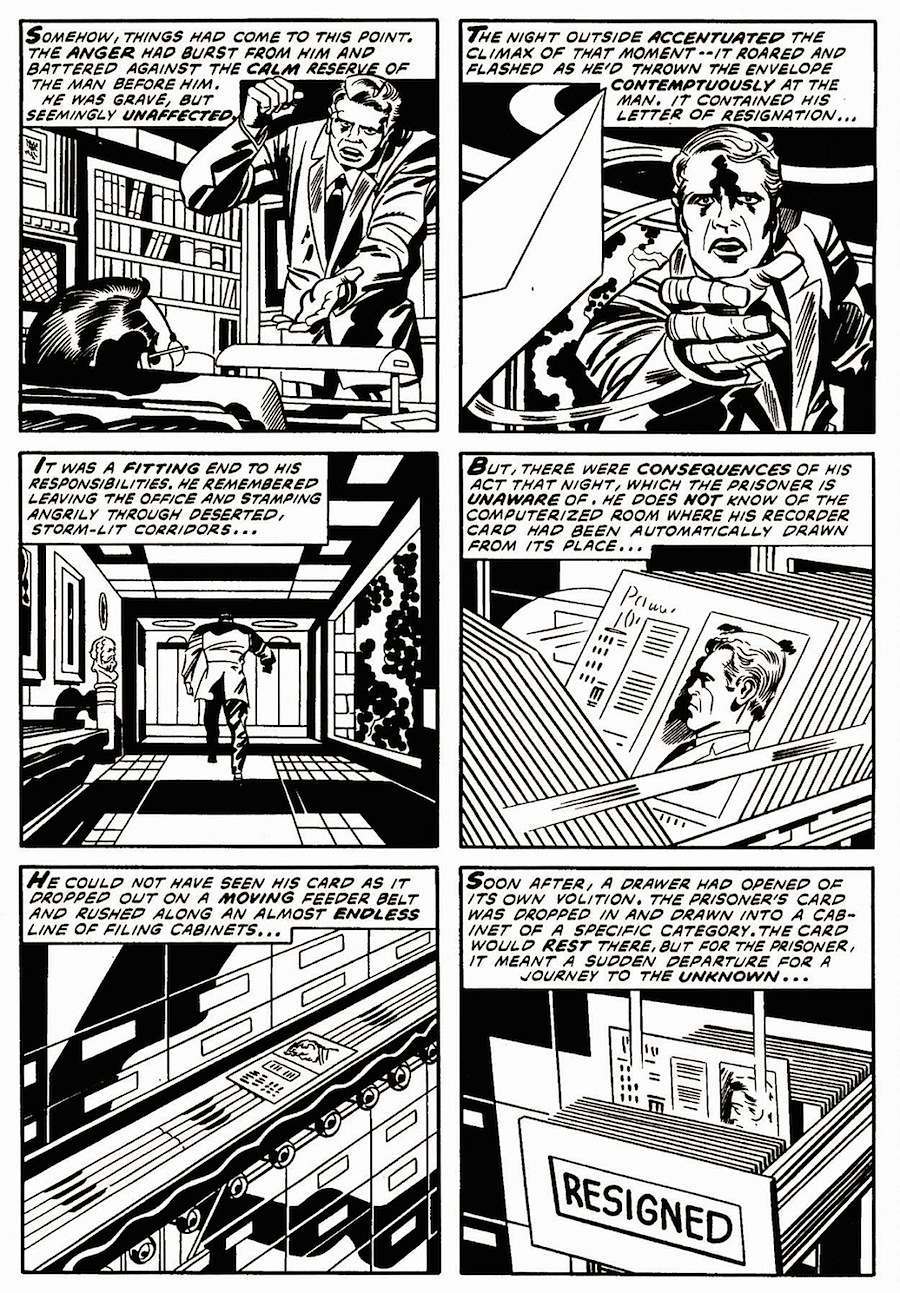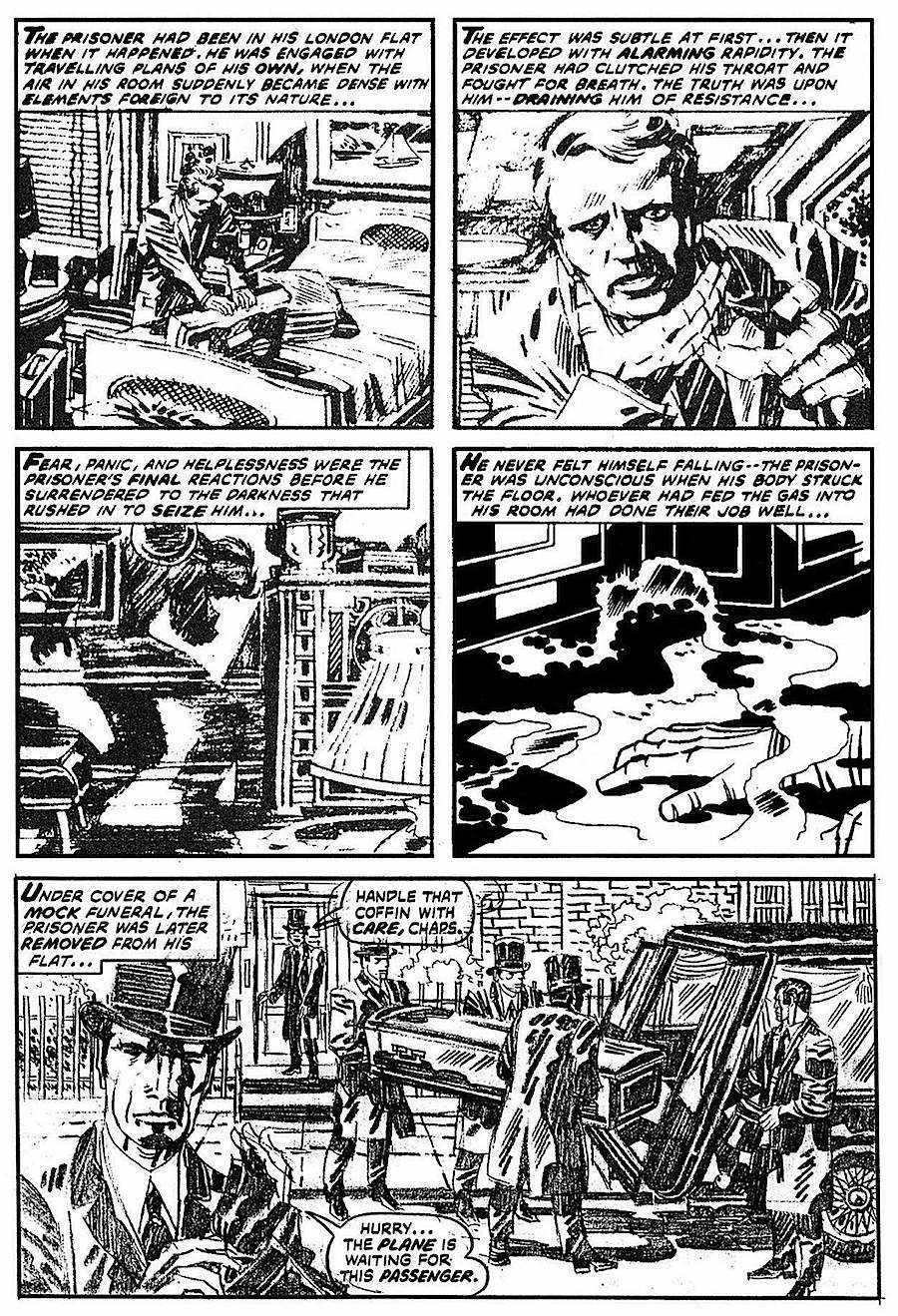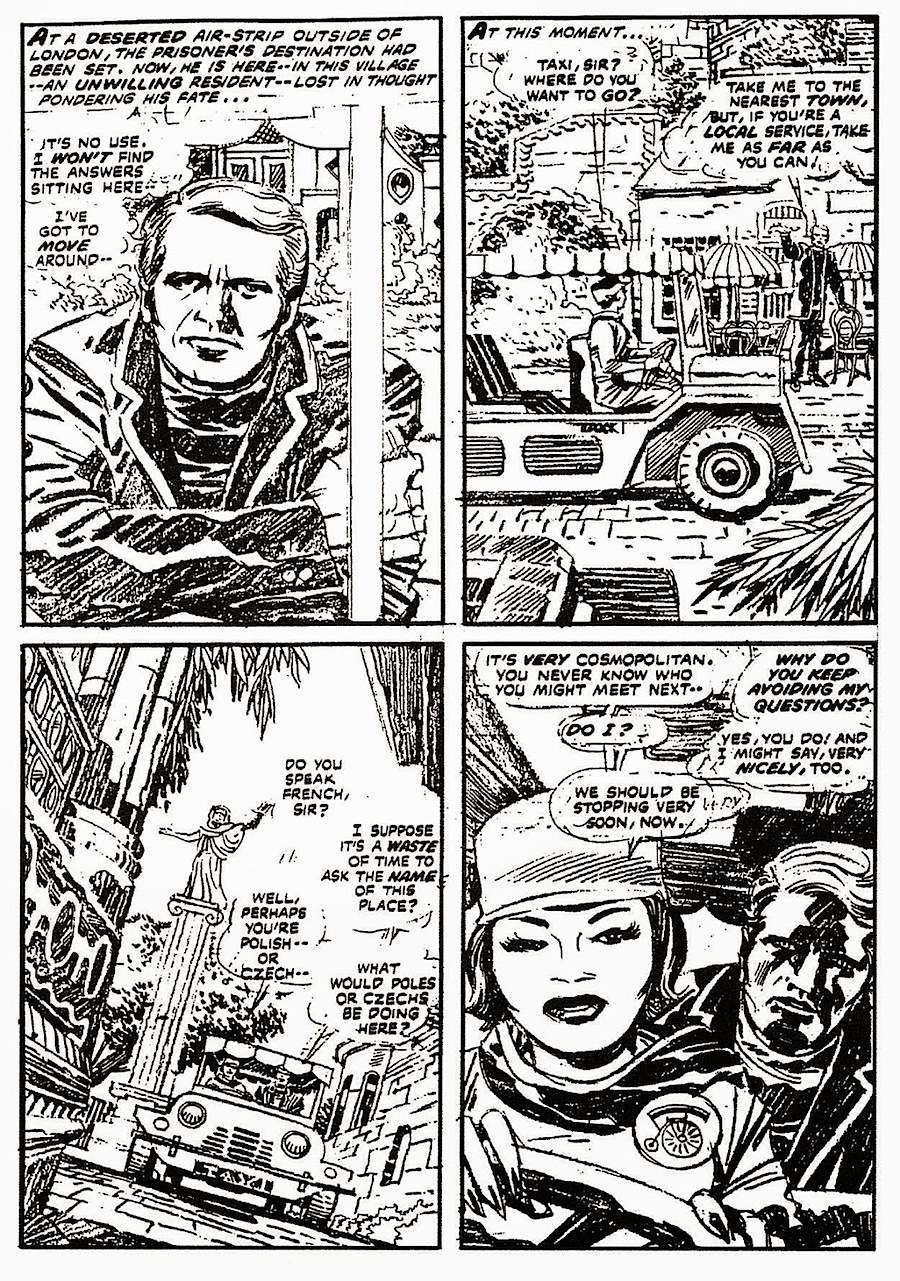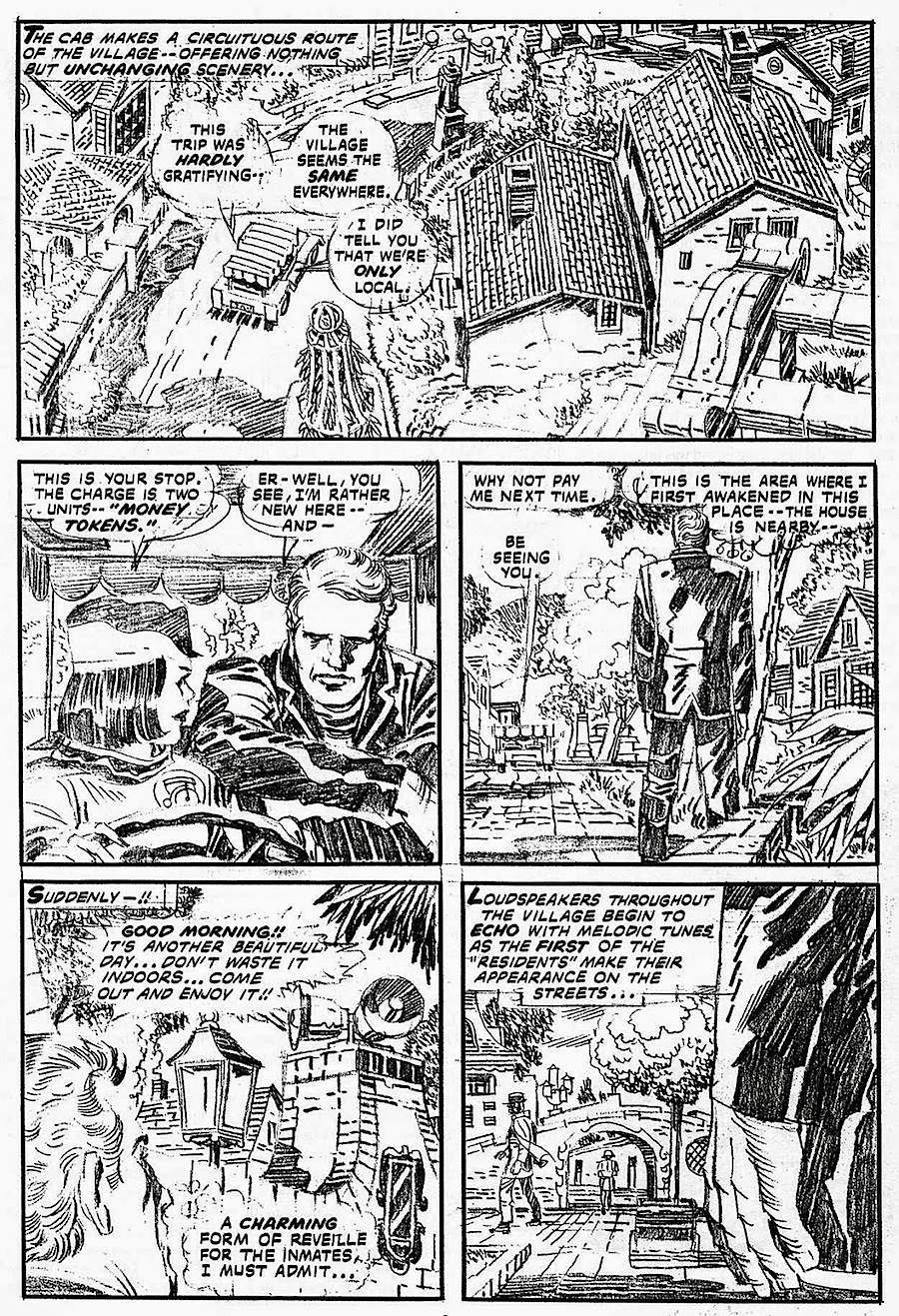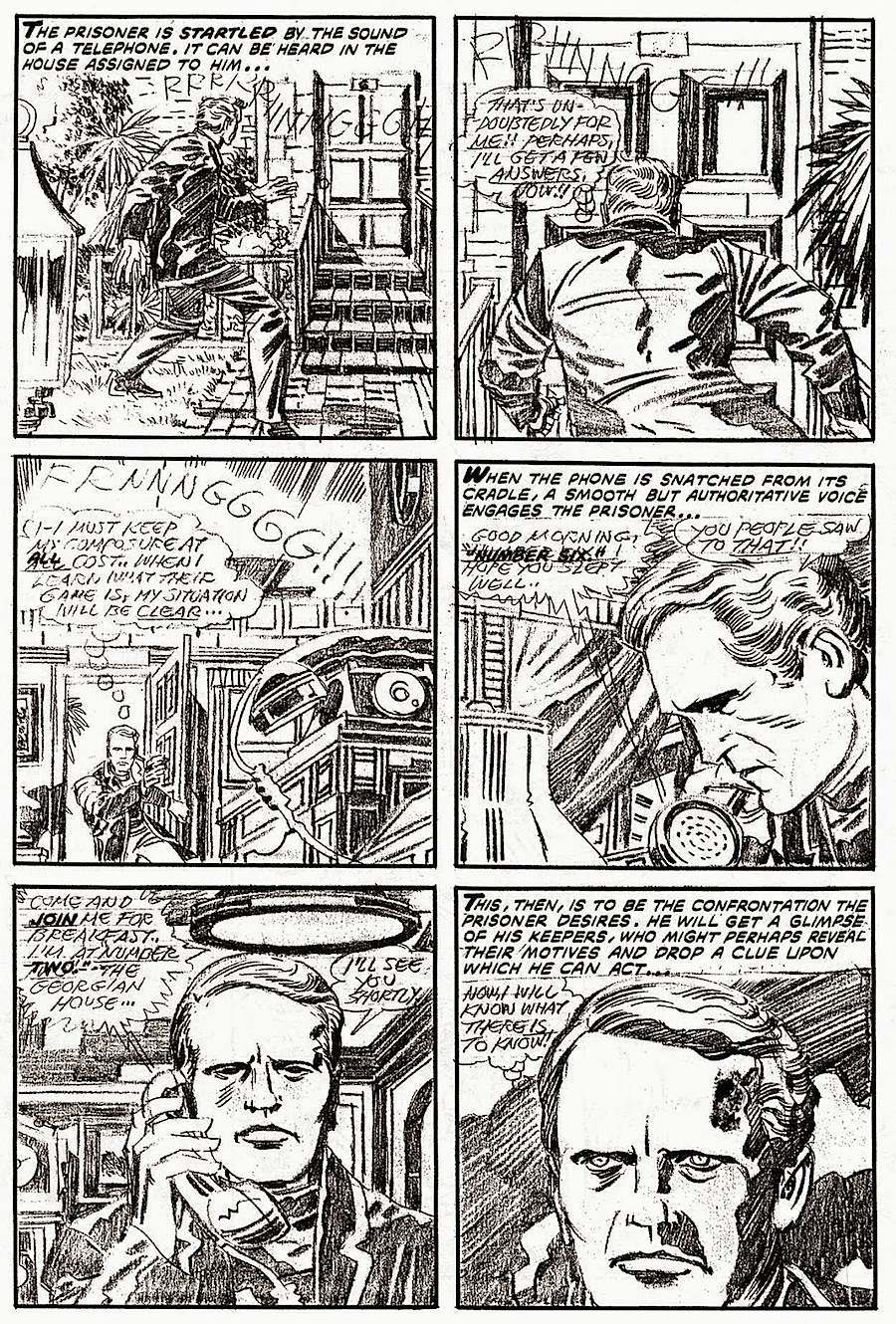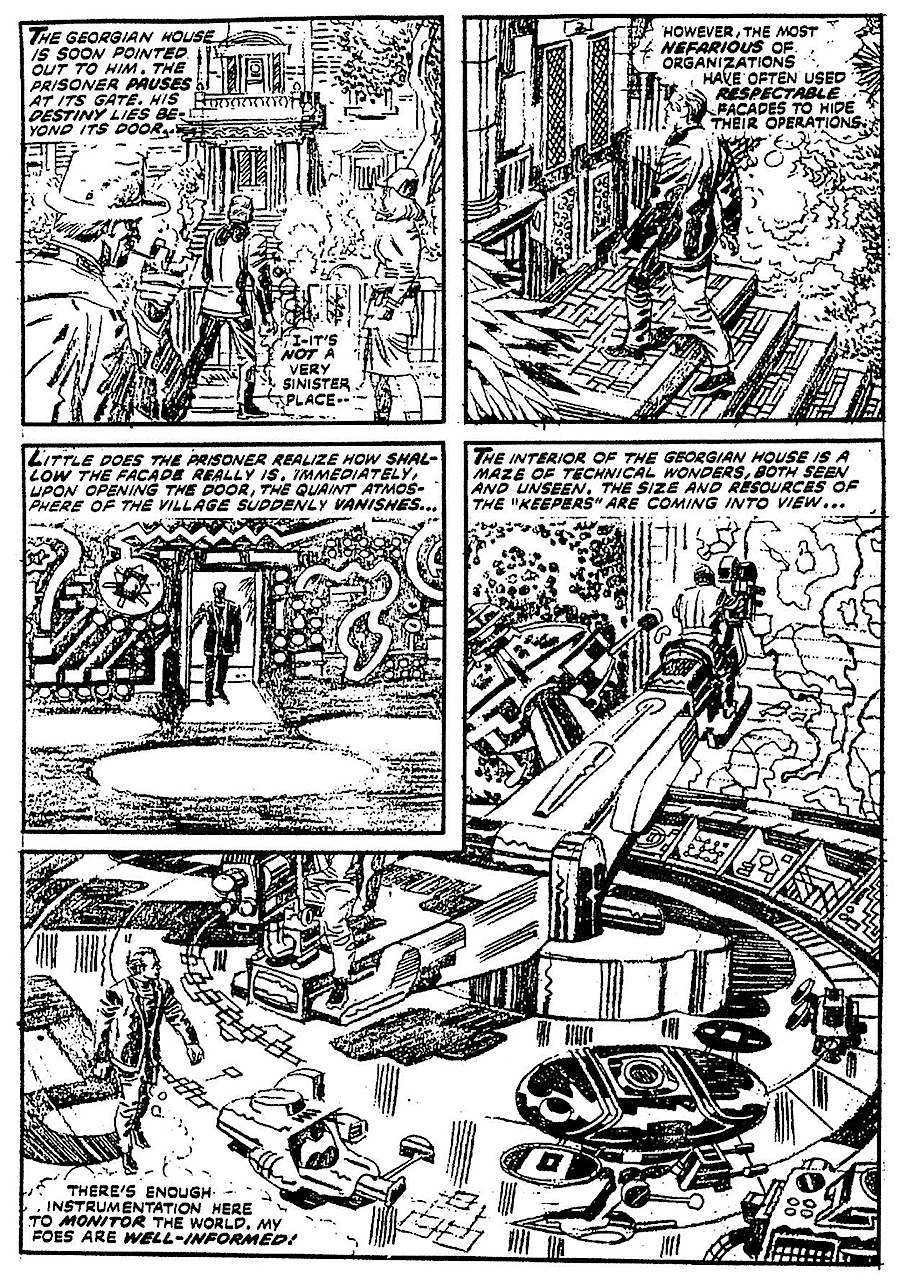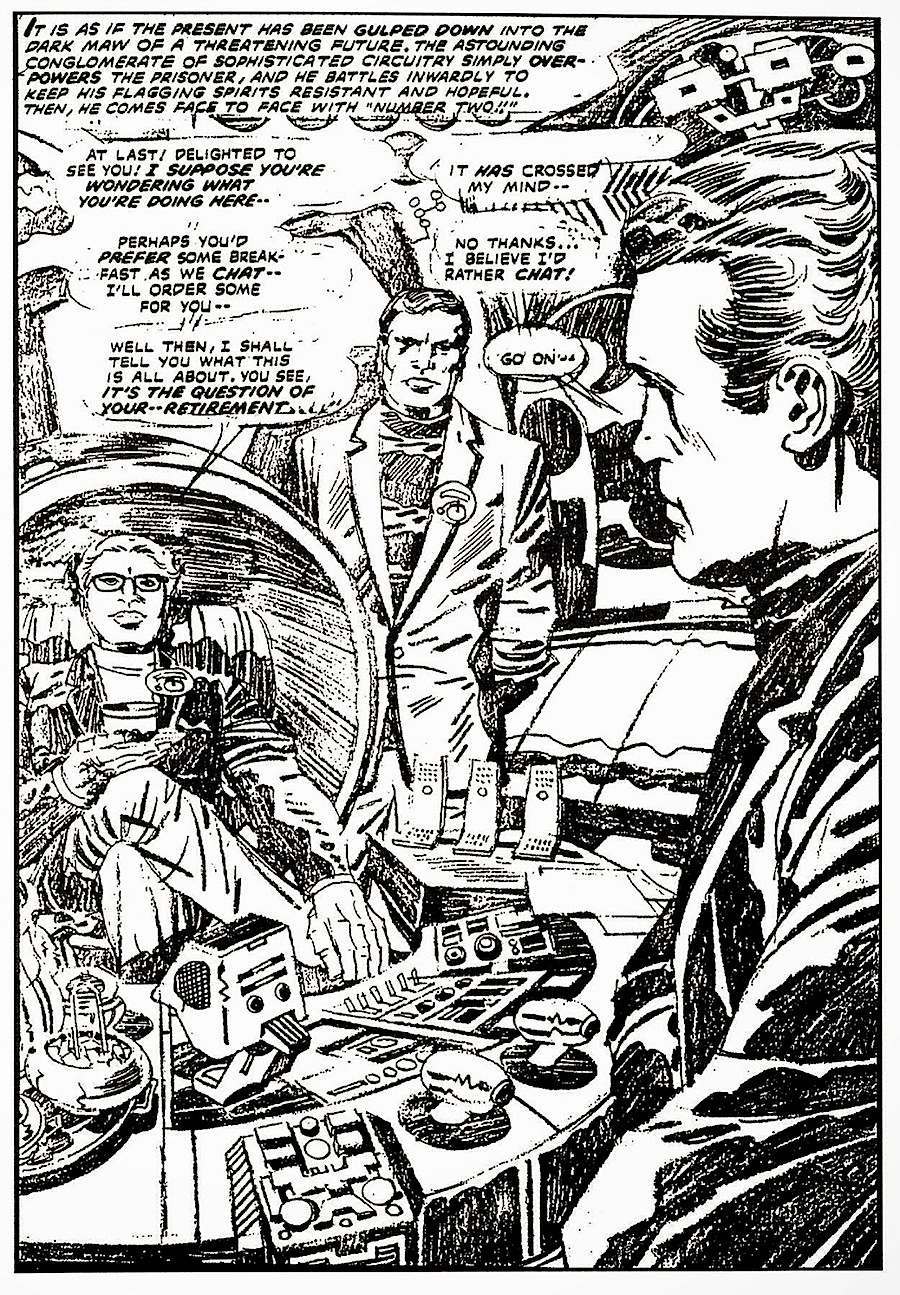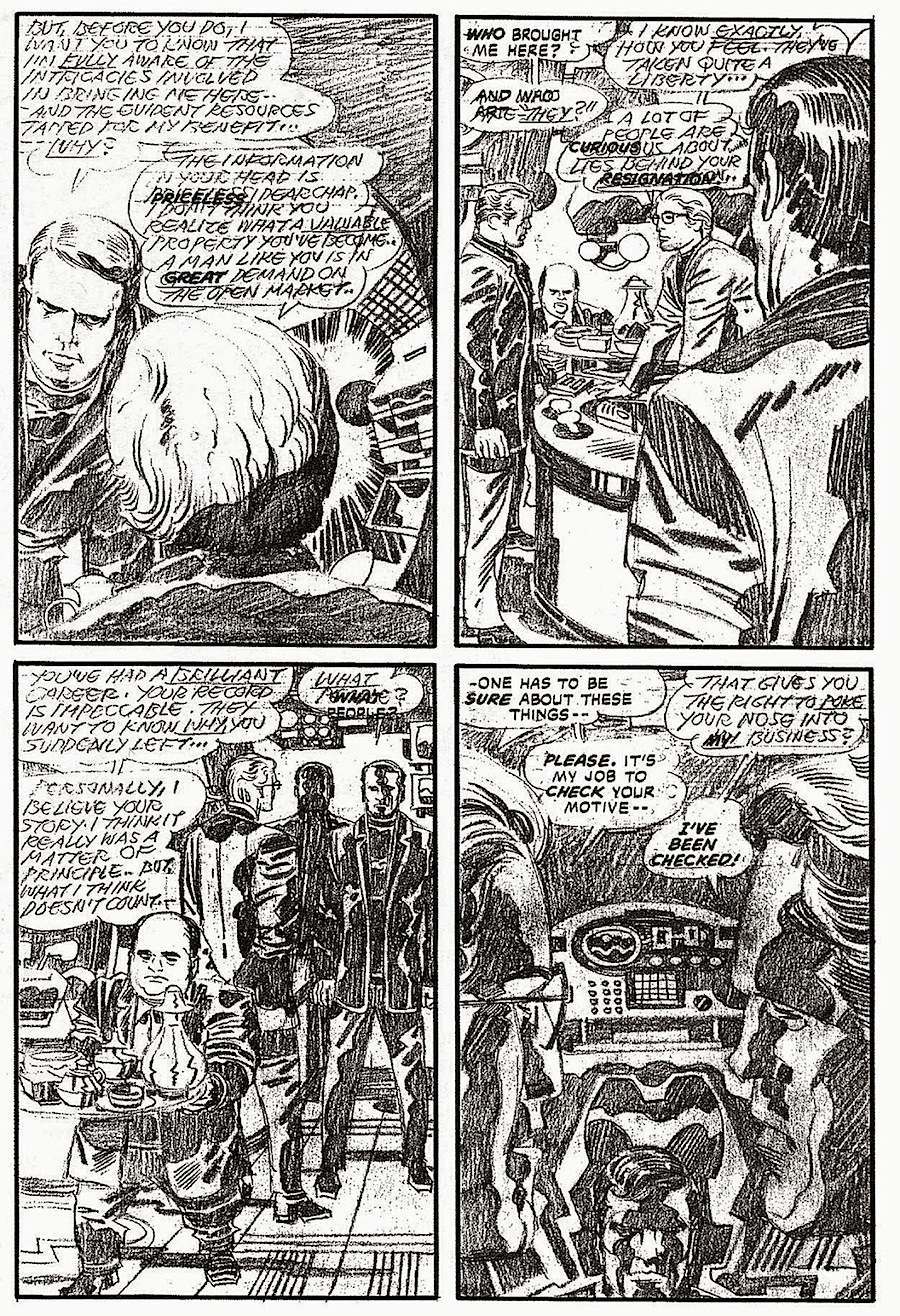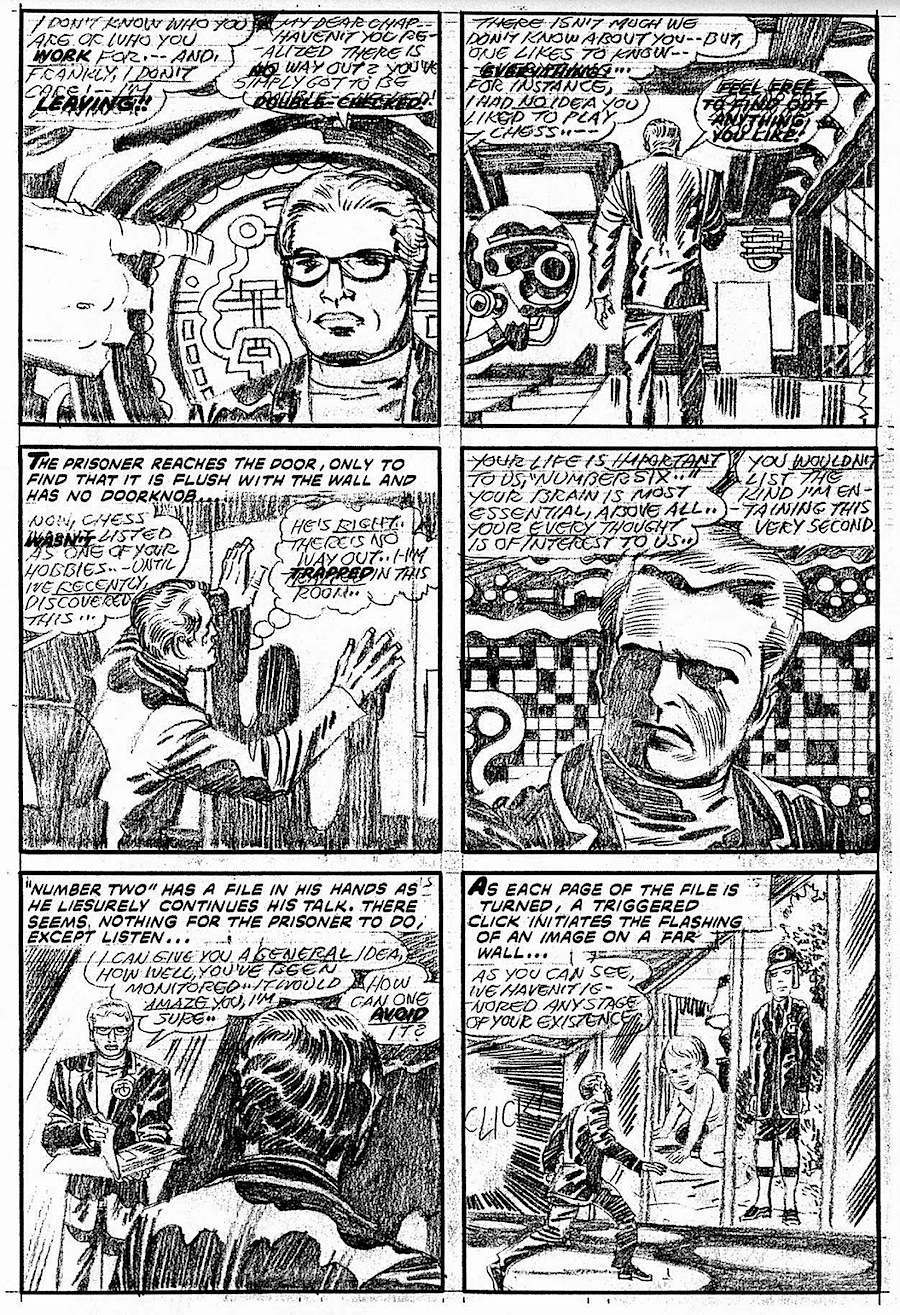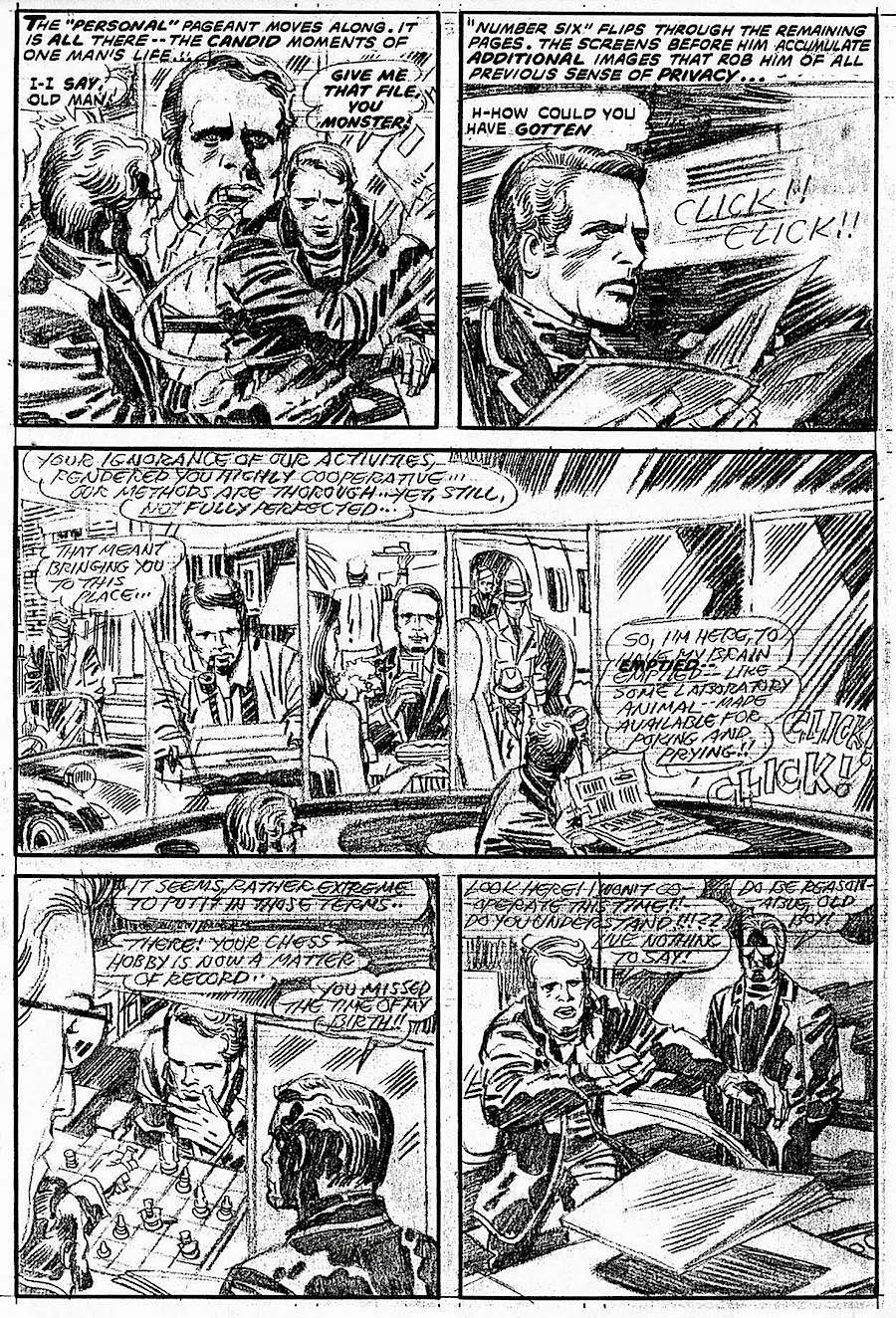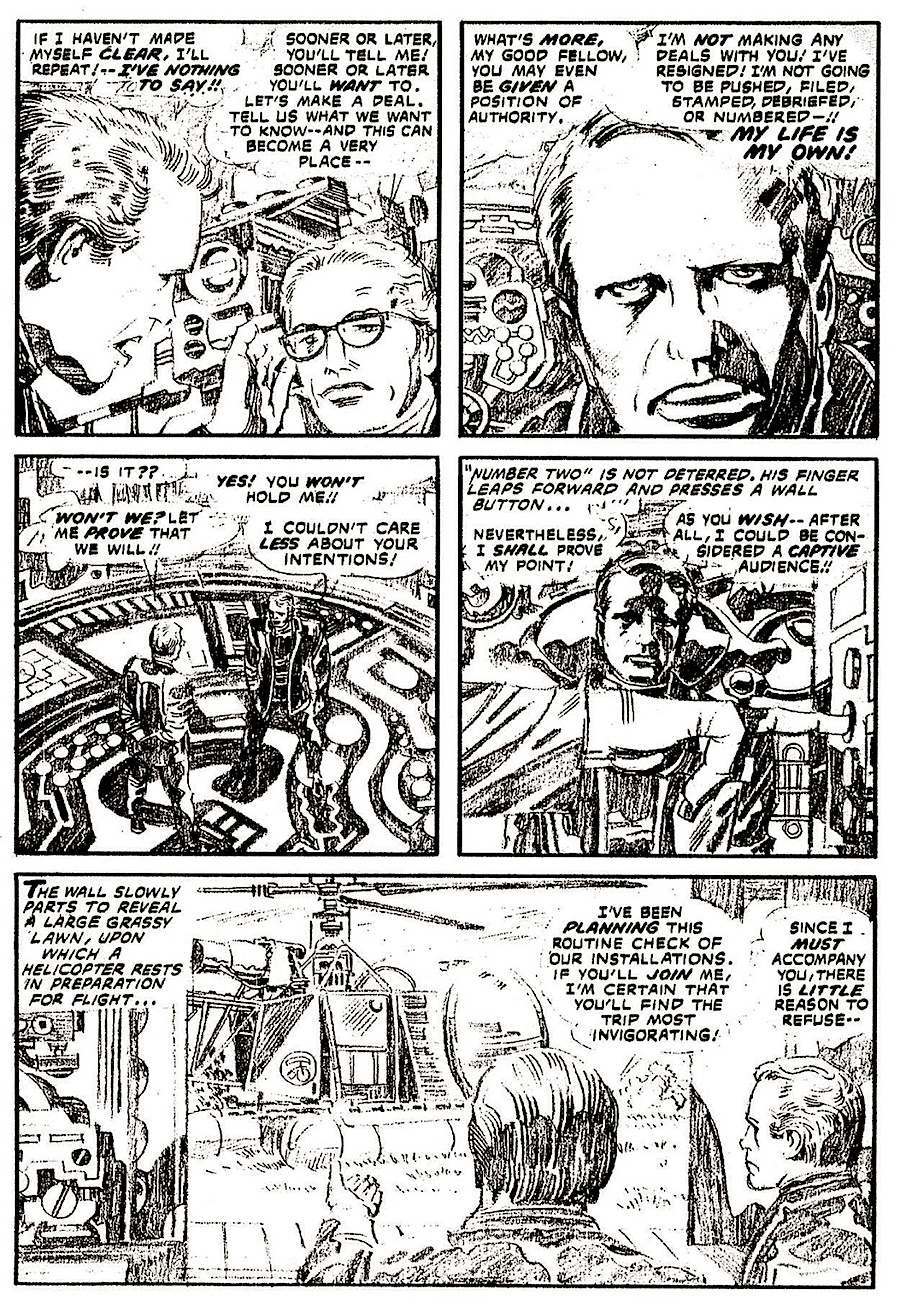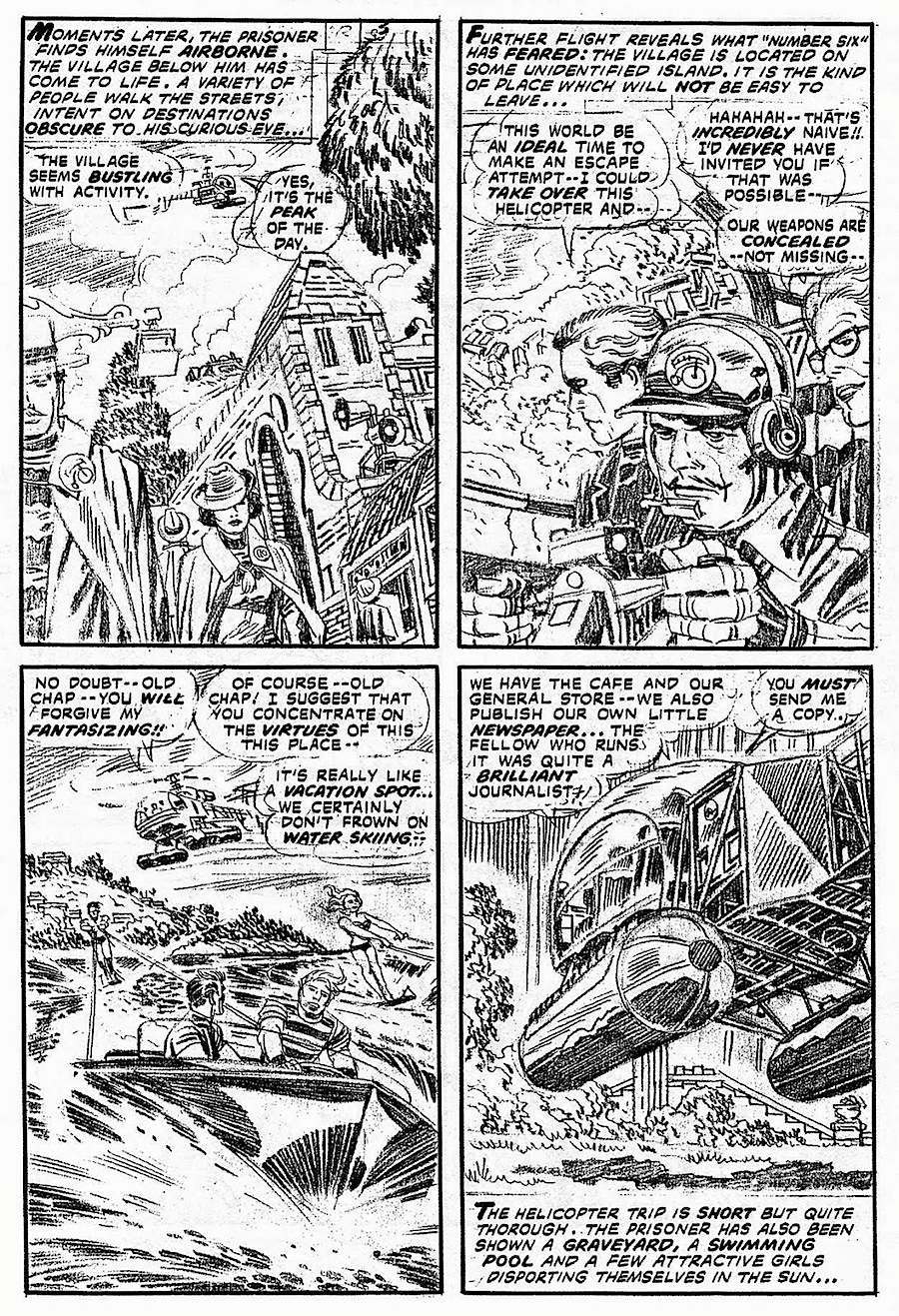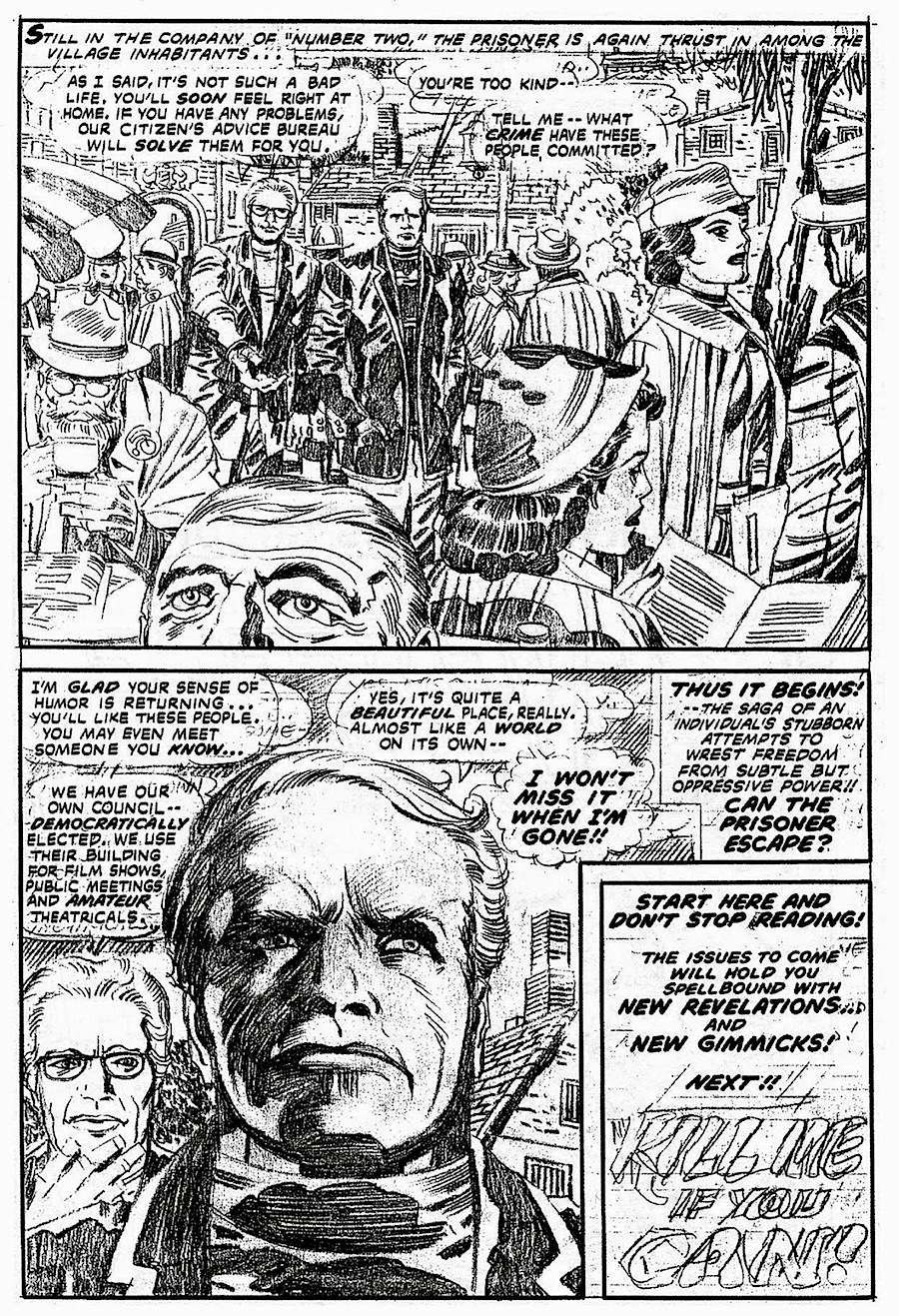 Via Forces of Geek.