Photos by Roger George Clark
In the mid 1980s the English photographer Roger George Clark twice visited Moscow, the capital of the USSR. He tells us:
A thaw had set in between the East and West. There was no longer a feeling that Russia was closed to outsiders as it once was. But people who had never in foot in the Soviet Union confidently assured visitors they would see nothing if they did go.
The former diplomat and Russian expert Sir Fitzroy MaClean knew better. He wrote an introduction to a modern guide book – Smith's Guide to Moscow – encouraging Westerners to go. If you were prepared to walk about the Moscow streets for two or three hours a day, he said, dive down into the Metro, or leap on a tram or bus, or drop into shops, cafes and parks, you would find out more about the Russians in a week or two than reading every book ever been written on the subject. I decided to take him at his word and, armed with cameras, set out to explore the Soviet capital.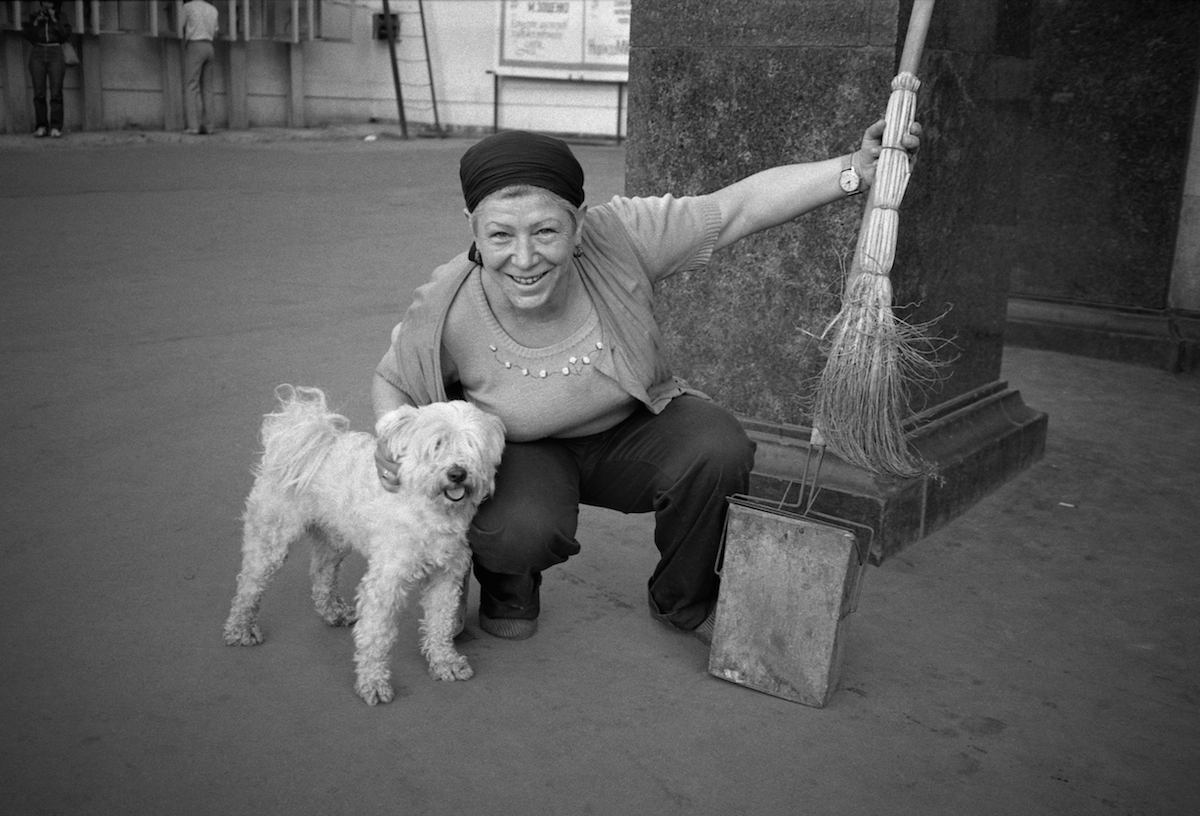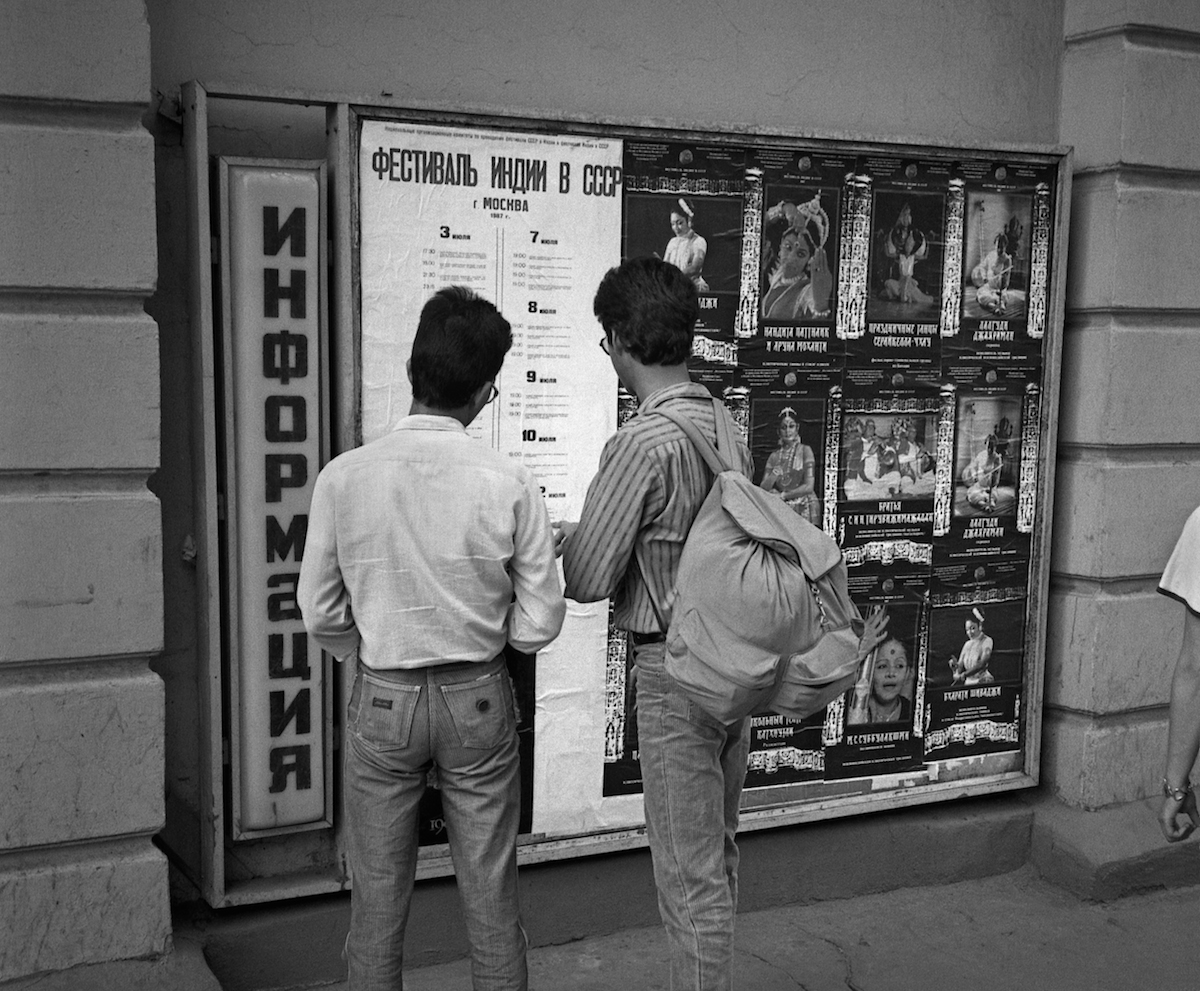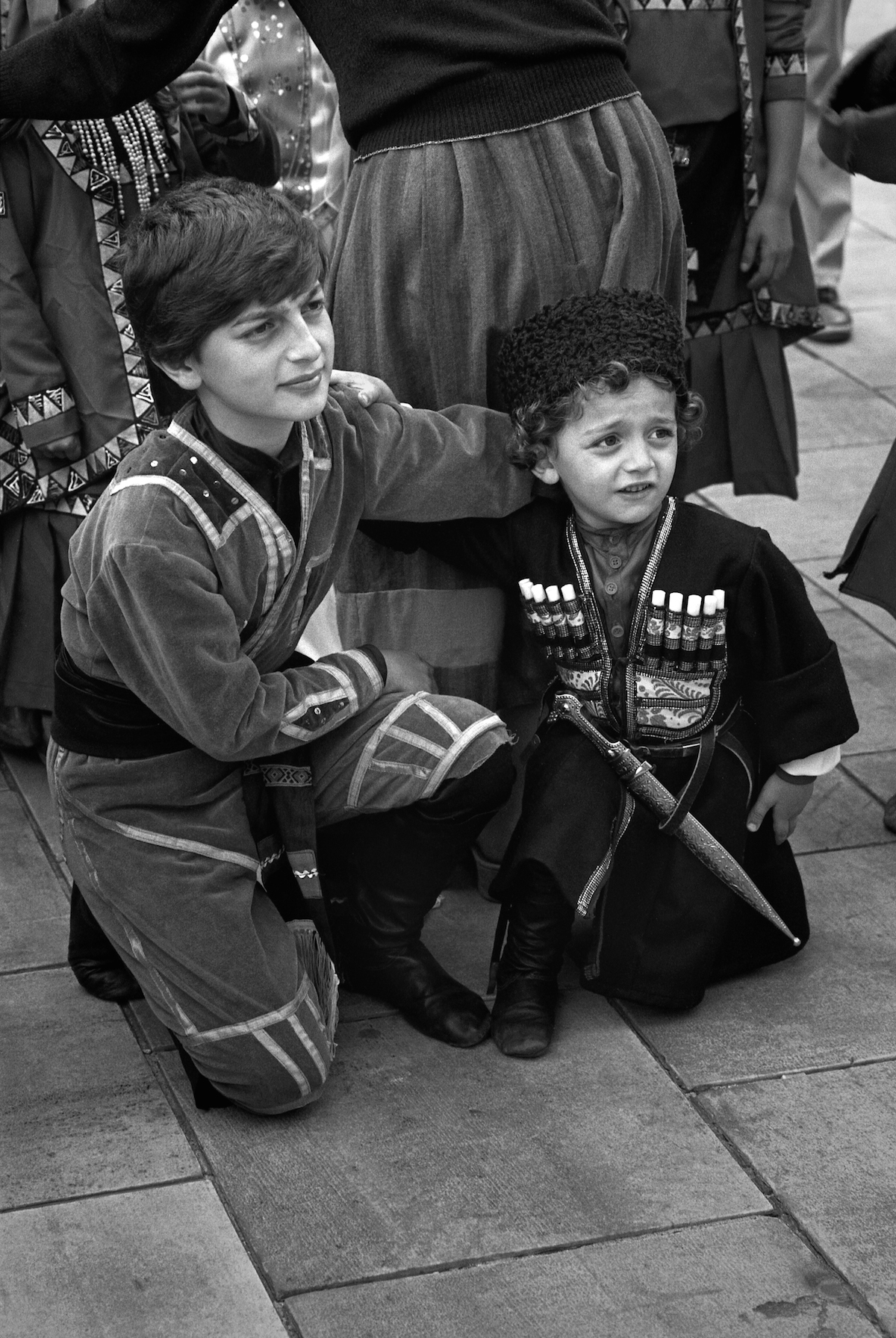 I visited Moscow twice in the summers of 1986 and 1987 at the start of Mikhail Gorbachev's attempts to introduce glasnost (openness) and perestroika. (restructuring). On each occasion I spent four days taking photos in the Soviet capital – so eight days in all. My visits revealed he was going to have a difficult job reforming Communism. It was a shabby-looking society. To be honest I was more interested in visiting Leningrad because of my interest in Tsar Nicholas II. Nonetheless, I was determined to photograph what I could in Moscow. Although I spent only a short time in the capital I covered a fair amount of ground and most of the time behaved like a tourist with few photographic privileges.
Early one evening, as I was walking along 25th October Street (now called Nikolskaya Street), I encountered two young soldiers – Suvorov cadets – wearing white linen jackets and peaked caps. They were carrying red carnations in plastic bags and were off to an evening function. Could I photograph them? Yes, no problem. To my surprise they spoke English and we chatted for a couple of minutes as I took some pictures and produced one of the best portraits during my visits to Moscow. They were friendly and relaxed and showed no suspicion of me, a foreigner. And that was true during most of my time in Moscow. I found I could wander around with my camera and photograph what I liked and how I liked just as I did in the West. Glasnost and perestroika meant something when it came to my kind of humanist photography even if they were less successful elsewhere.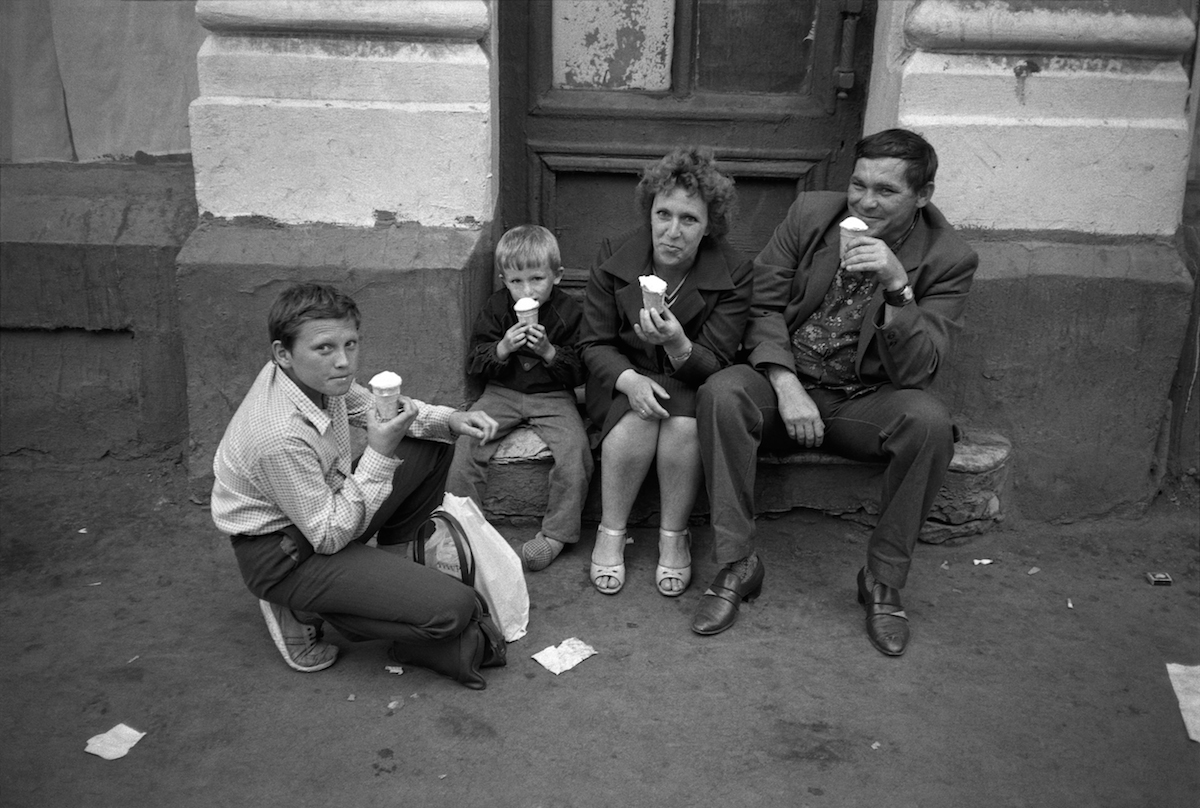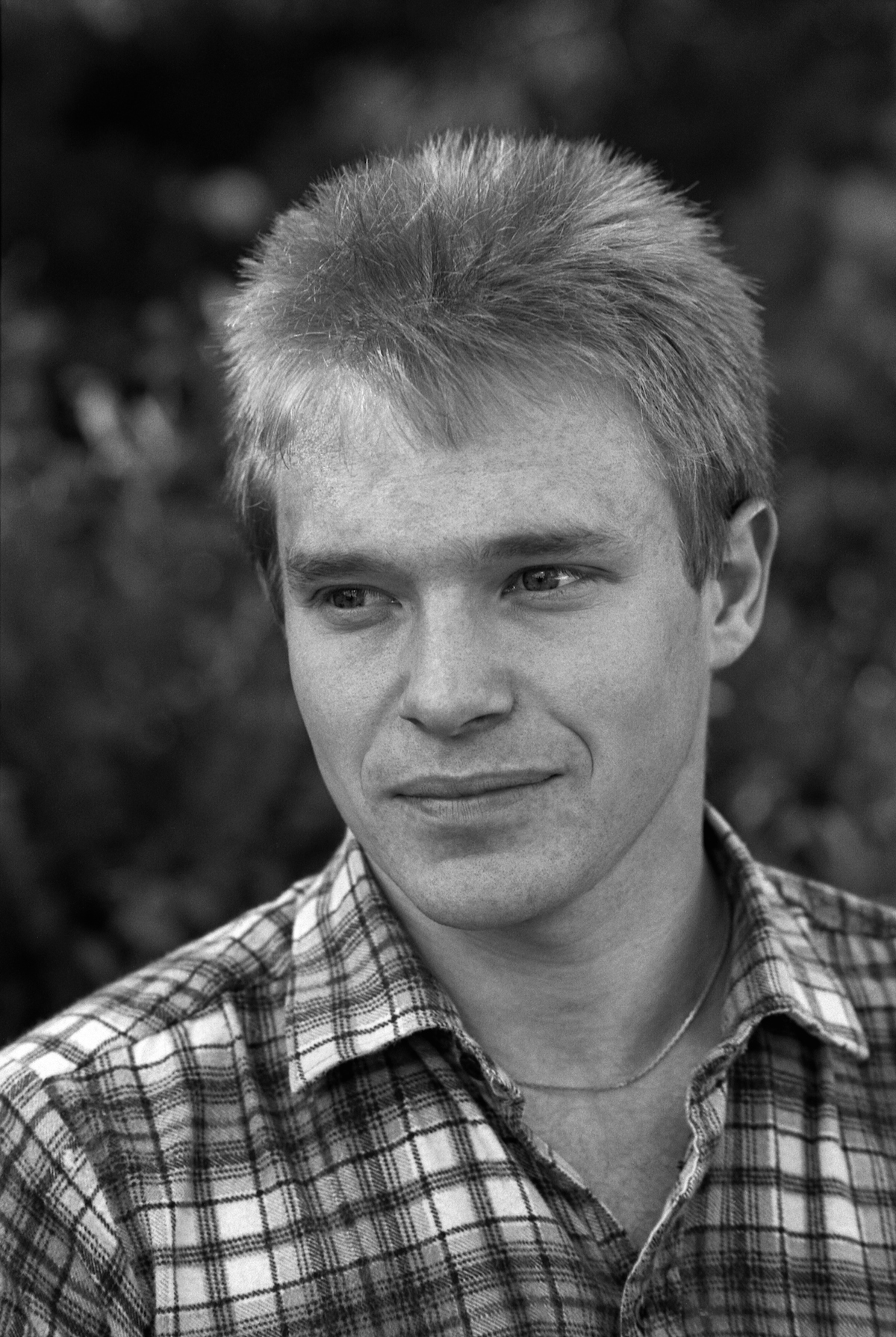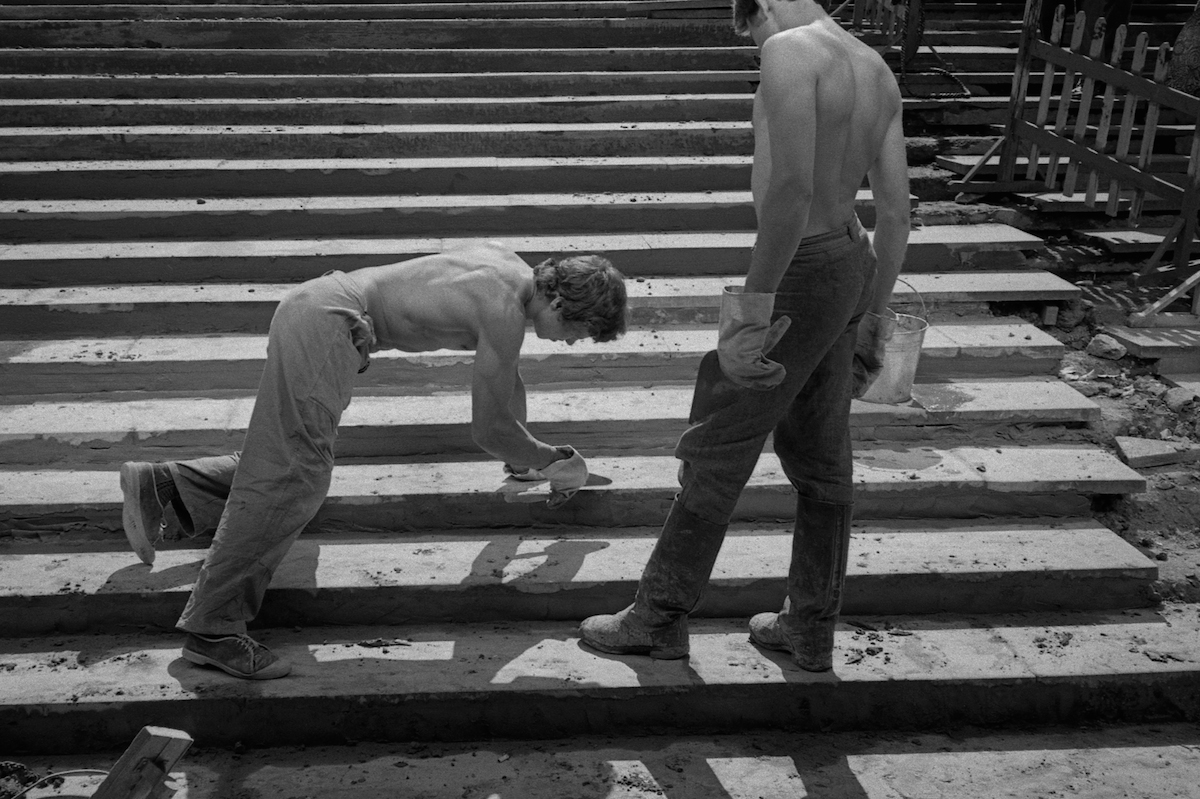 Fitzroy MaClean was right. An ordinary visitor could see a surprising amount if he kept his eyes and ears open. And a few days in the capital were enough to tell you something was seriously wrong with Soviet society. There were swarms of police and soldiers all over the city. Restaurants often closed at lunchtime and a curious warning was displayed in my hotel: 'Dear guests. It is not permissible to keep explosives in your room.'
And the queues … You queued for the trains, you queued for the museums, you queued for the shops. Queuing was national pastime. There were two queues for Lenin's tomb – a queue for the queue.
The lack of goods in the shops was starling. Opposite the Kremlin on the other side of Red Square stood the great department store GUM. Housed in a magnificent 19th-century building this should have been a showcase for the finest Soviet goods. It is now. But then the store sold only the tackiest products you might find in shabby street market. If things were that bad in the most important store in Russia they were even worse elsewhere. Window displays were gauche and the packaging dreary. The restrictions and poor quality reminded me of 1940s London after WW2 – the age of austerity – when everything was in short supply. A consumer boom had never taken place in the Soviet Union.
I spent my first morning on a tourist bus getting a feel of the city. After lunch at my hotel I walked across the road to the vast Exhibition of Economic Achievements (VDNKh) – the Soviet version of the 1951 Festival of Britain, or more accurately a 1930s world trade fair. Masses of models and diagrams in huge dictatorial pavilions – nuclear power, electricity, space travel, agriculture etc and fountains galore. Thousands of people crowded the exhibition – families enjoying a day out, young men in jeans and off-duty soldiers in uniform. The Russians adored the exhibition. This was how Communism was meant to be – except it wasn't. This was a memorial to a Communist future that never came. The exhibition felt strongly provincial. The exhibits looked impressive, but there was a lack of style and sophistication.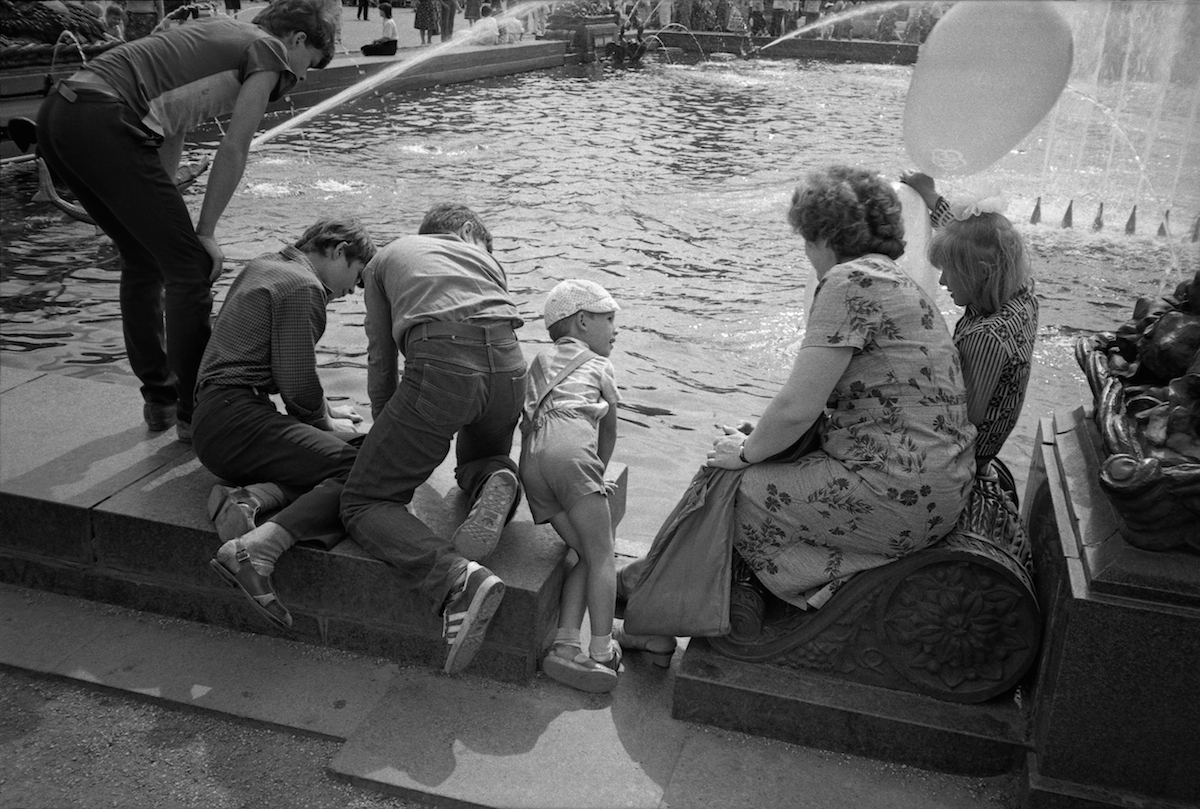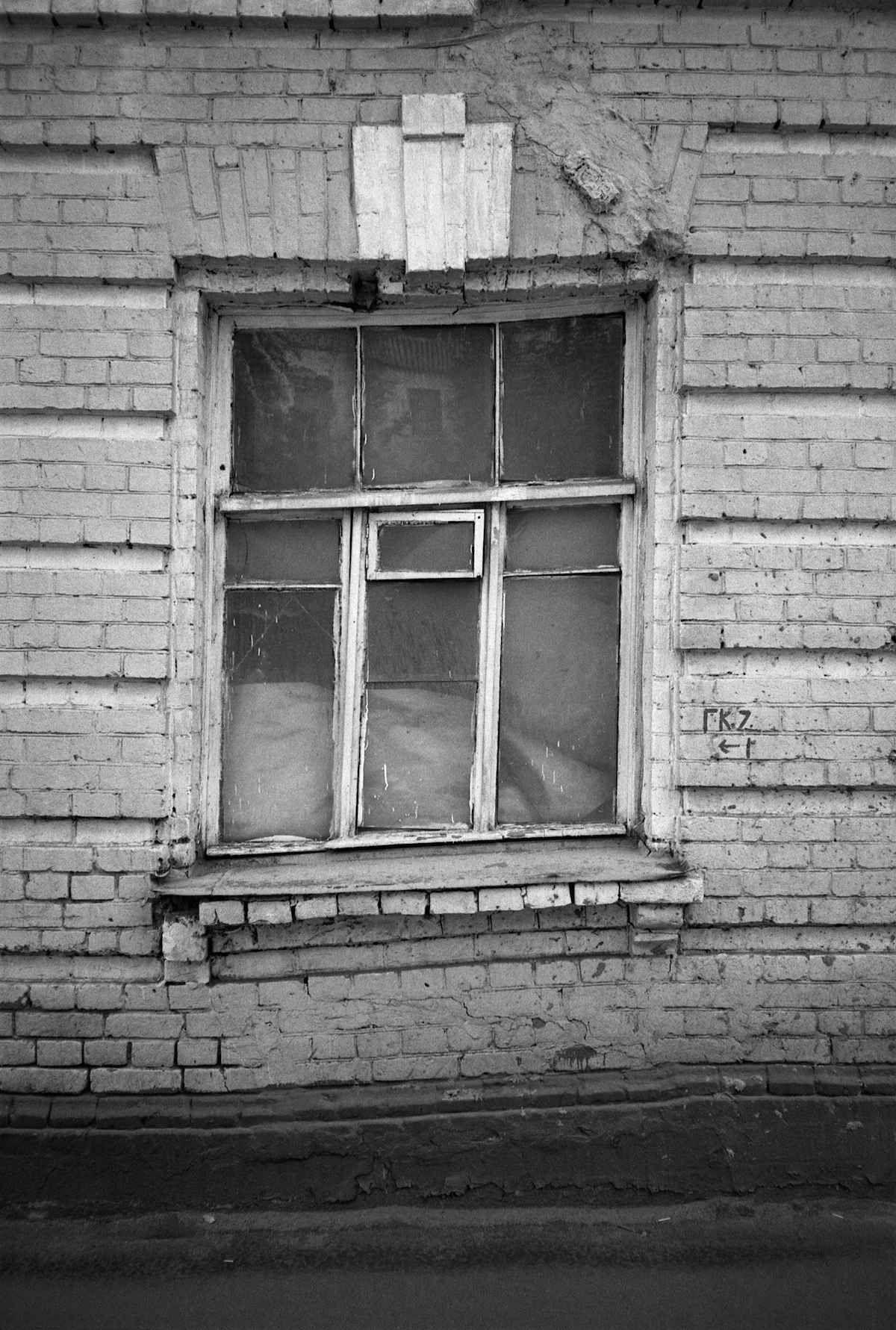 And this provincialism – this lack of elegance – manifested itself throughout Moscow. It was difficult to believe this was the capital of the second most powerful country on earth. Stonework crumbled, paint peeled. But between the vast modern blocks were hundreds of mansions and houses from 18th – and 19th- century Moscow with mysterious courtyards shaded by trees and even an occasional wooden building from olden times.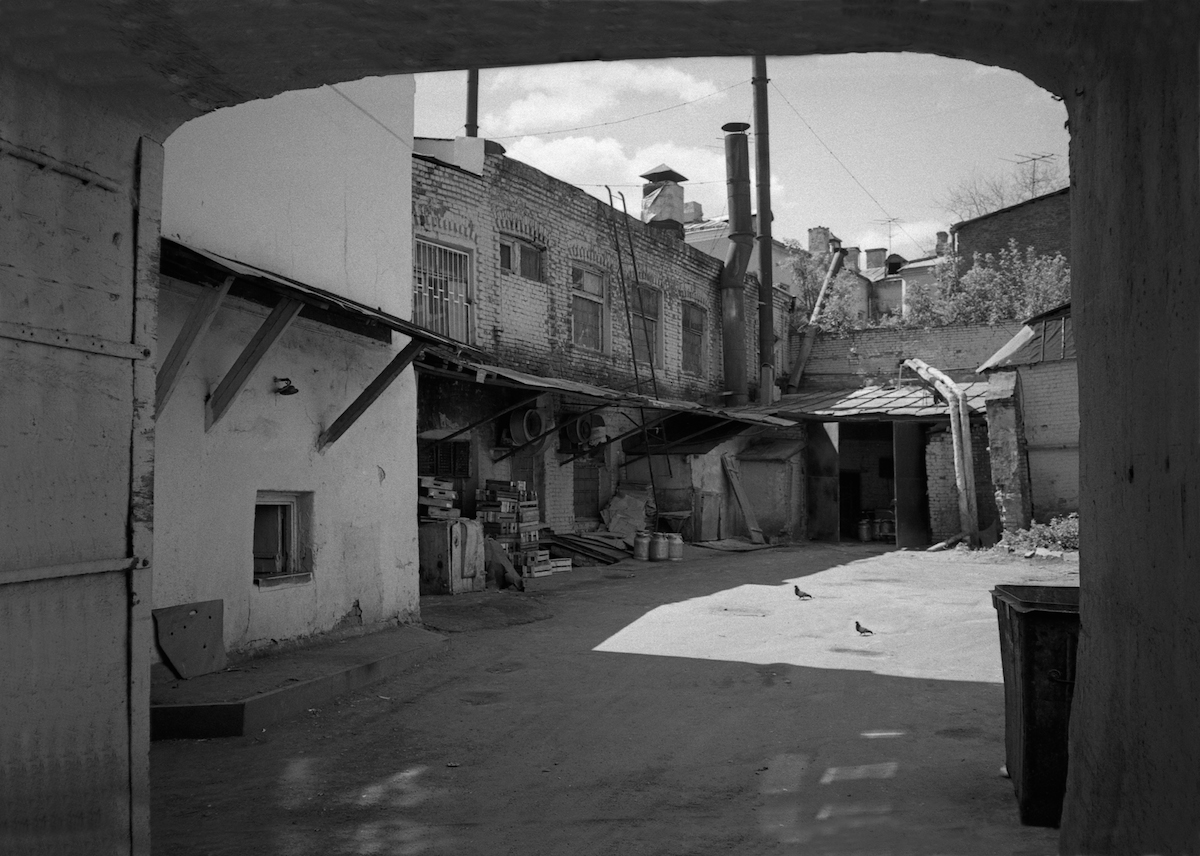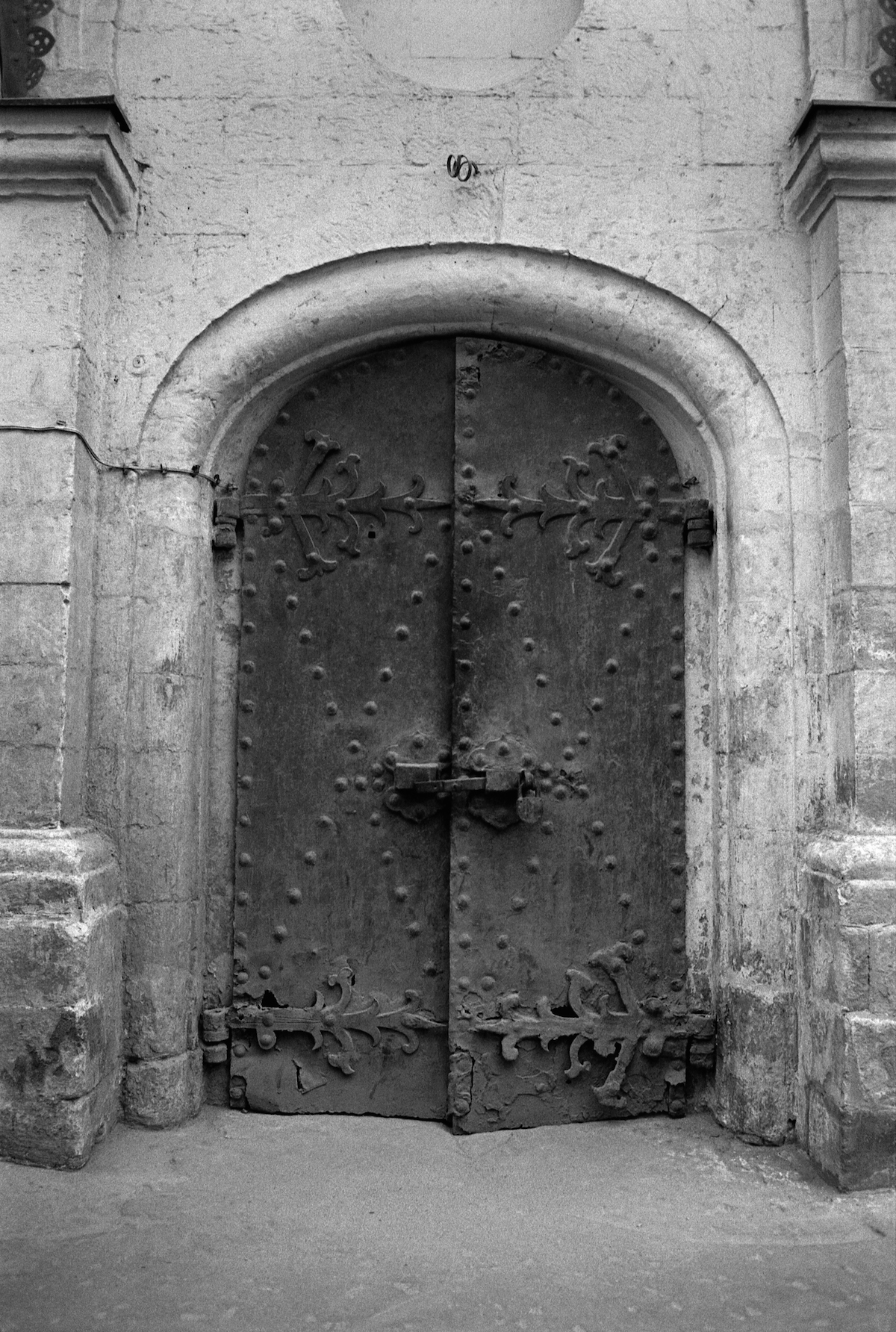 Gorky Park looked forlorn – the funfairs drab. No pop music nor pop and folk art on the rides as you see in Britain and the West. The cafés looked dreary and the public drinking machines – where you washed a glass shared with other customers – made me shudder. Talk about unhygienic! People, however, were relaxed and I took a number of rapid portraits – asking gardeners, passers-by and young people if I could take their pictures. Most agreed, though women and girls were more shy.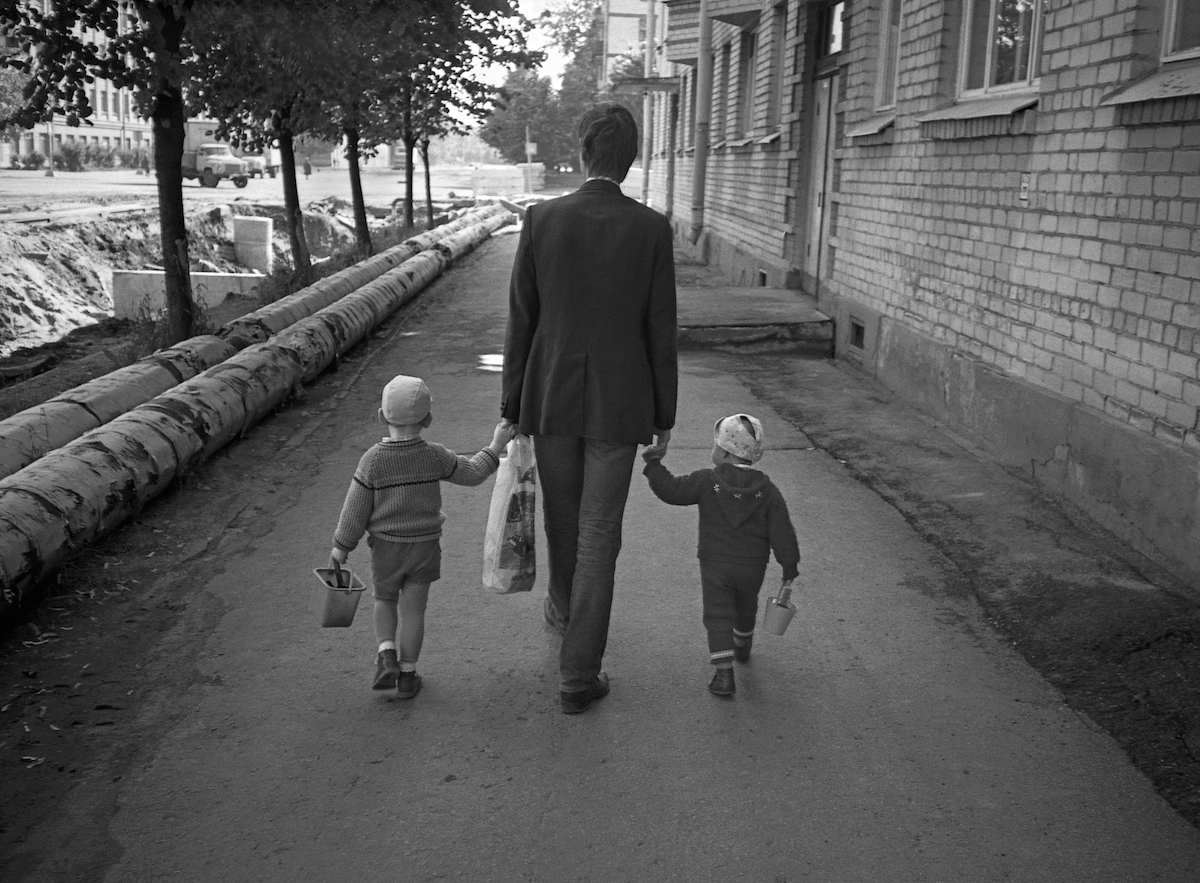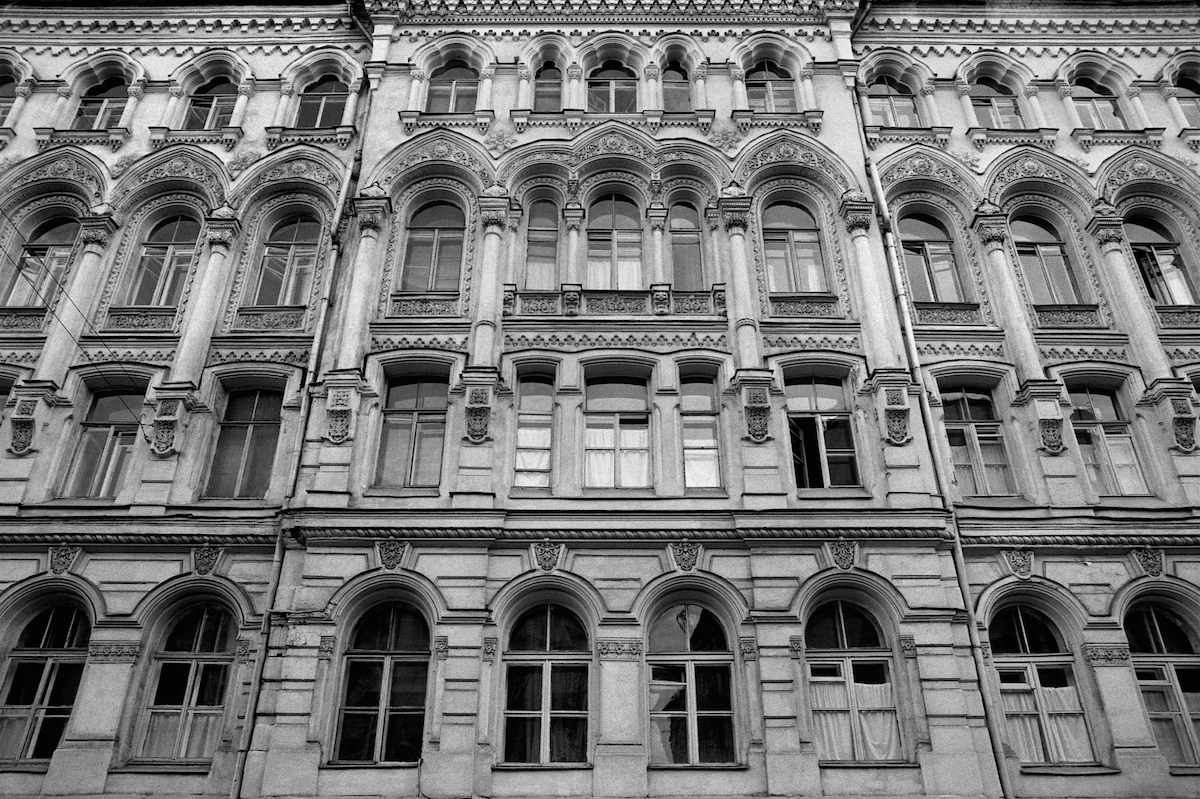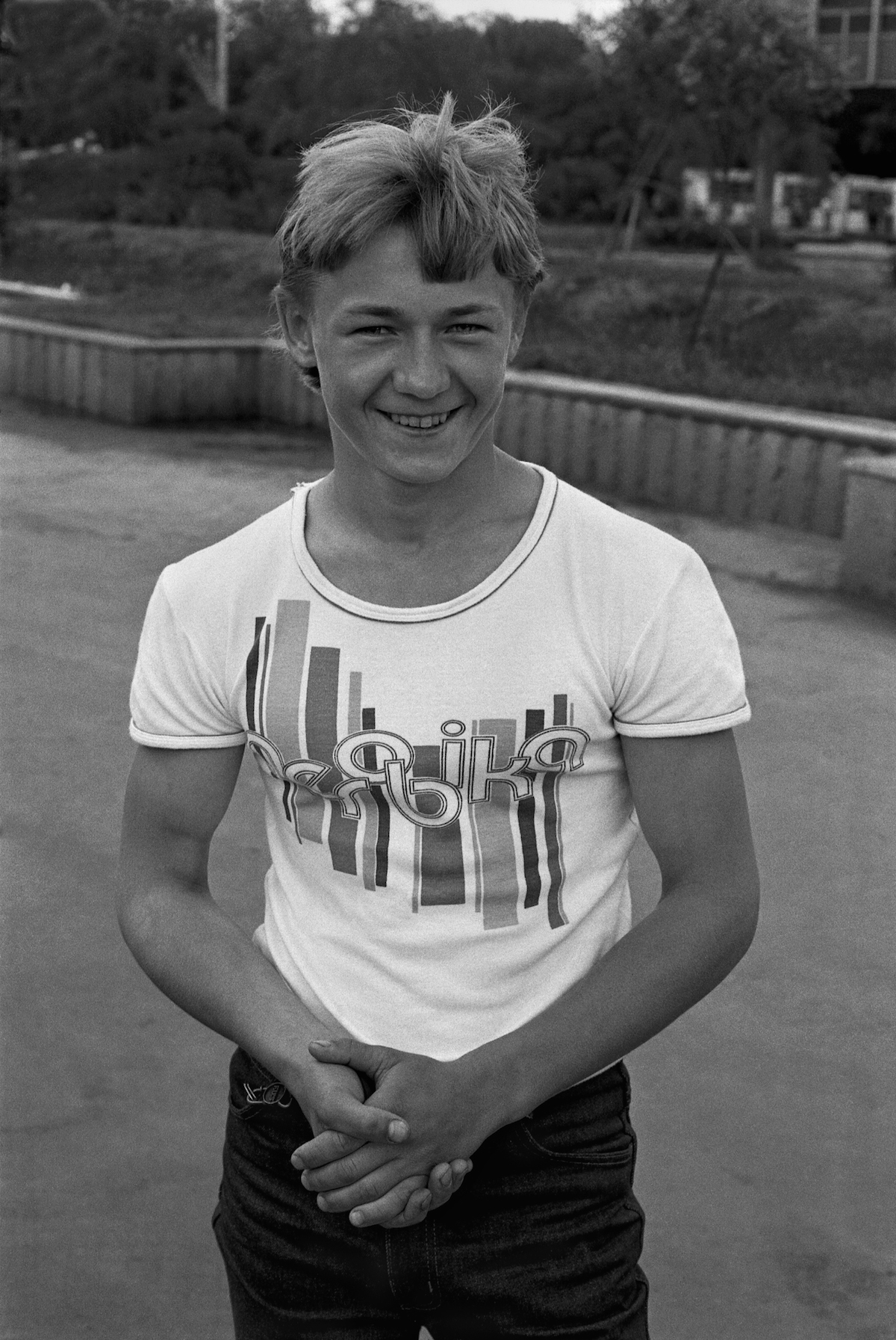 Inevitably, I photographed a familiar Moscow with my cameras. But brief as my visits were they were sufficient to discover what the society was like. It was very different from what Communists and their supporters would have us believe. Apart from the space rockets there was nothing futuristic here. Something was terribly wrong. Although people spoke more freely to foreigners and were willing to have their pictures taken glasnost and perestroika had yet to make themselves felt in the wider society. A few years later the Soviet Union collapsed. Somebody said if socialism had been more fun perhaps it would have lasted. A melancholy air hung over Moscow even in summer when I took these photos.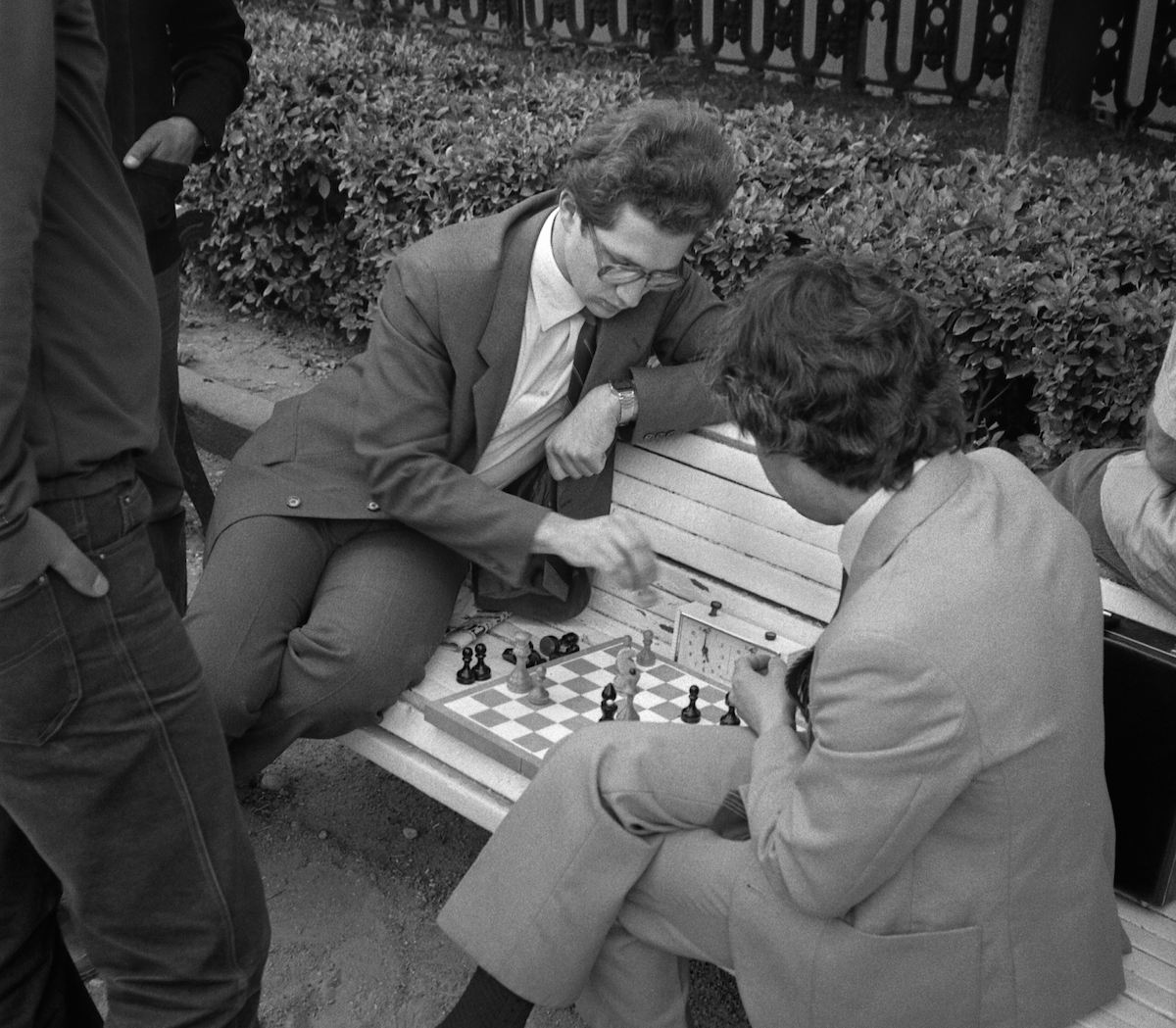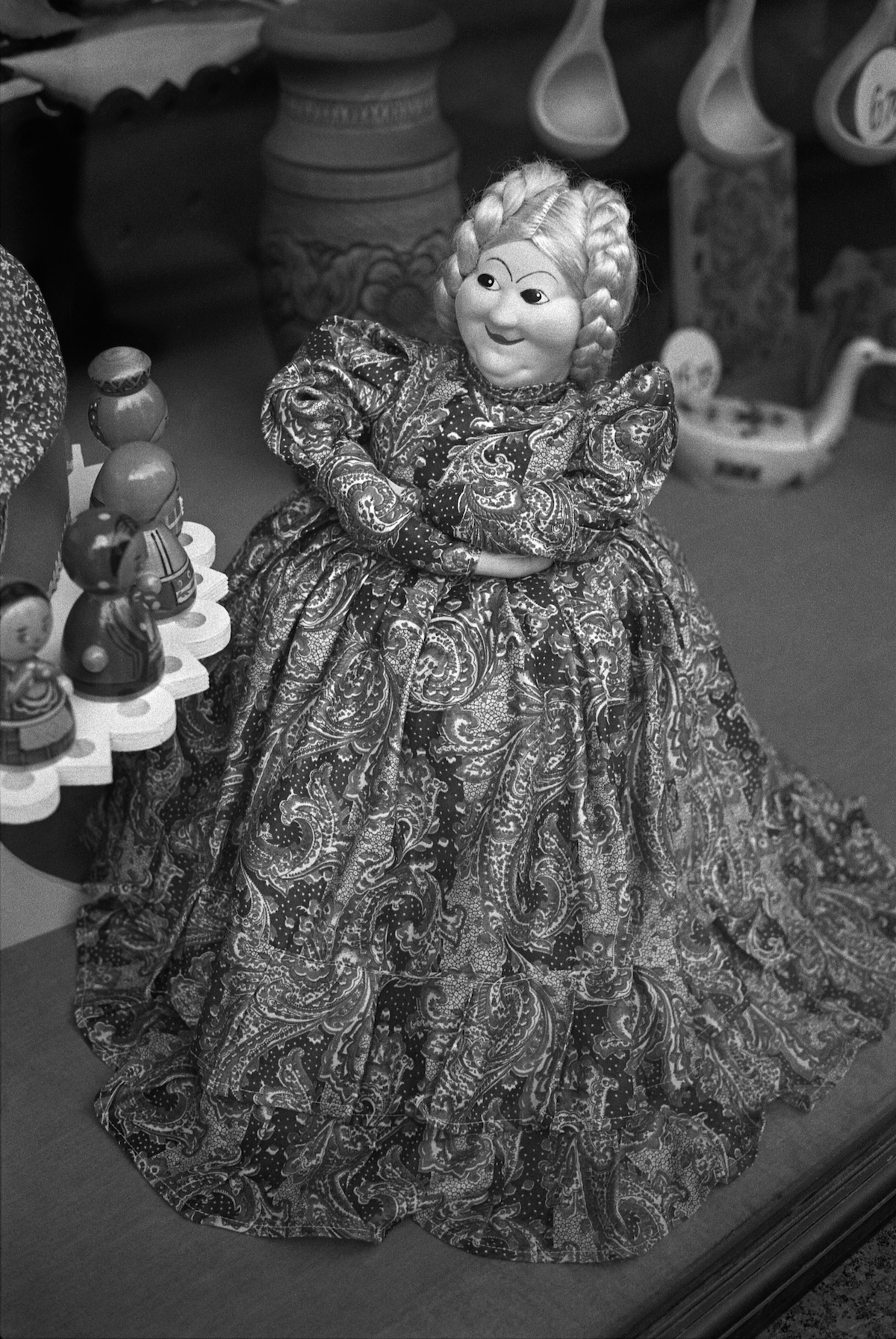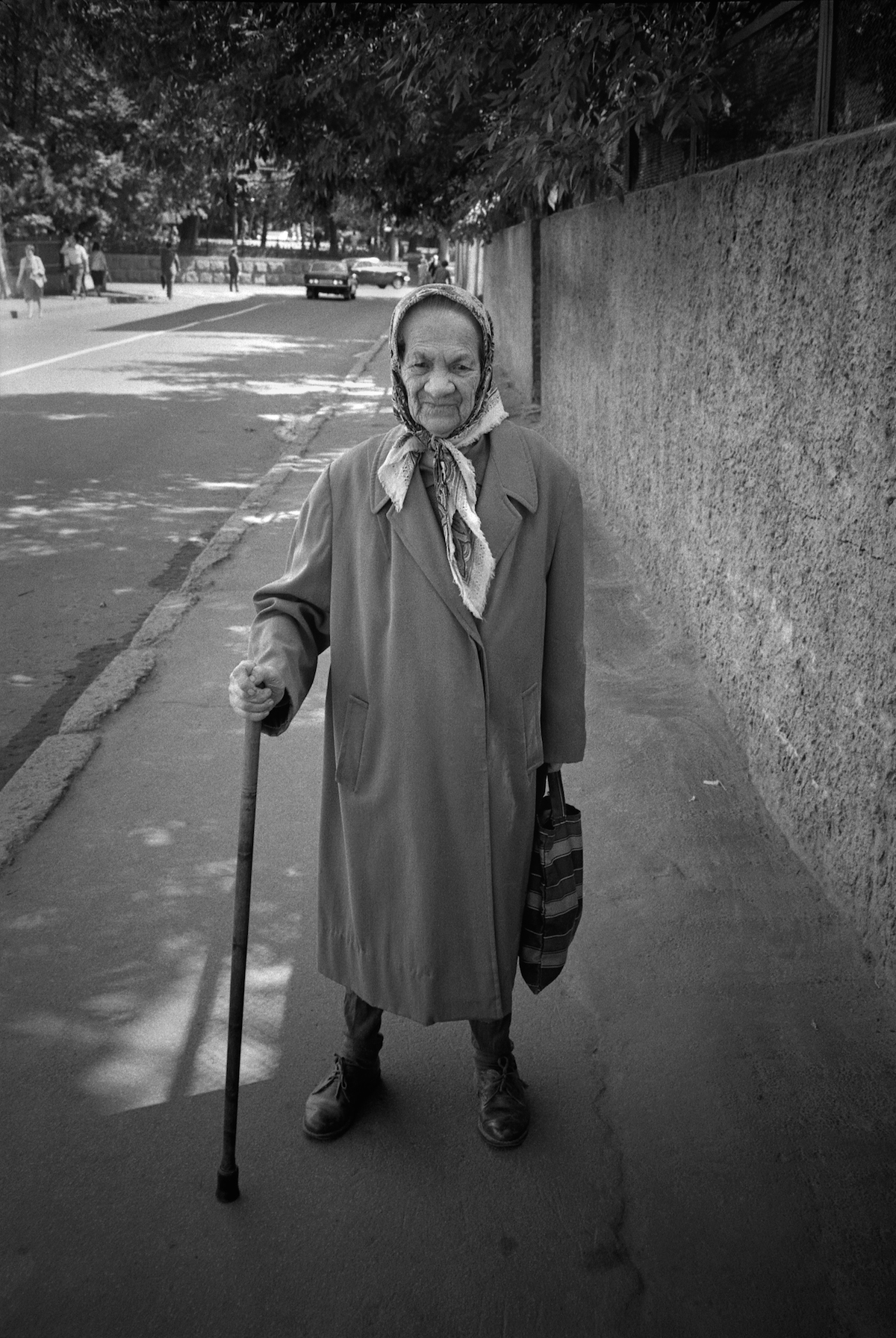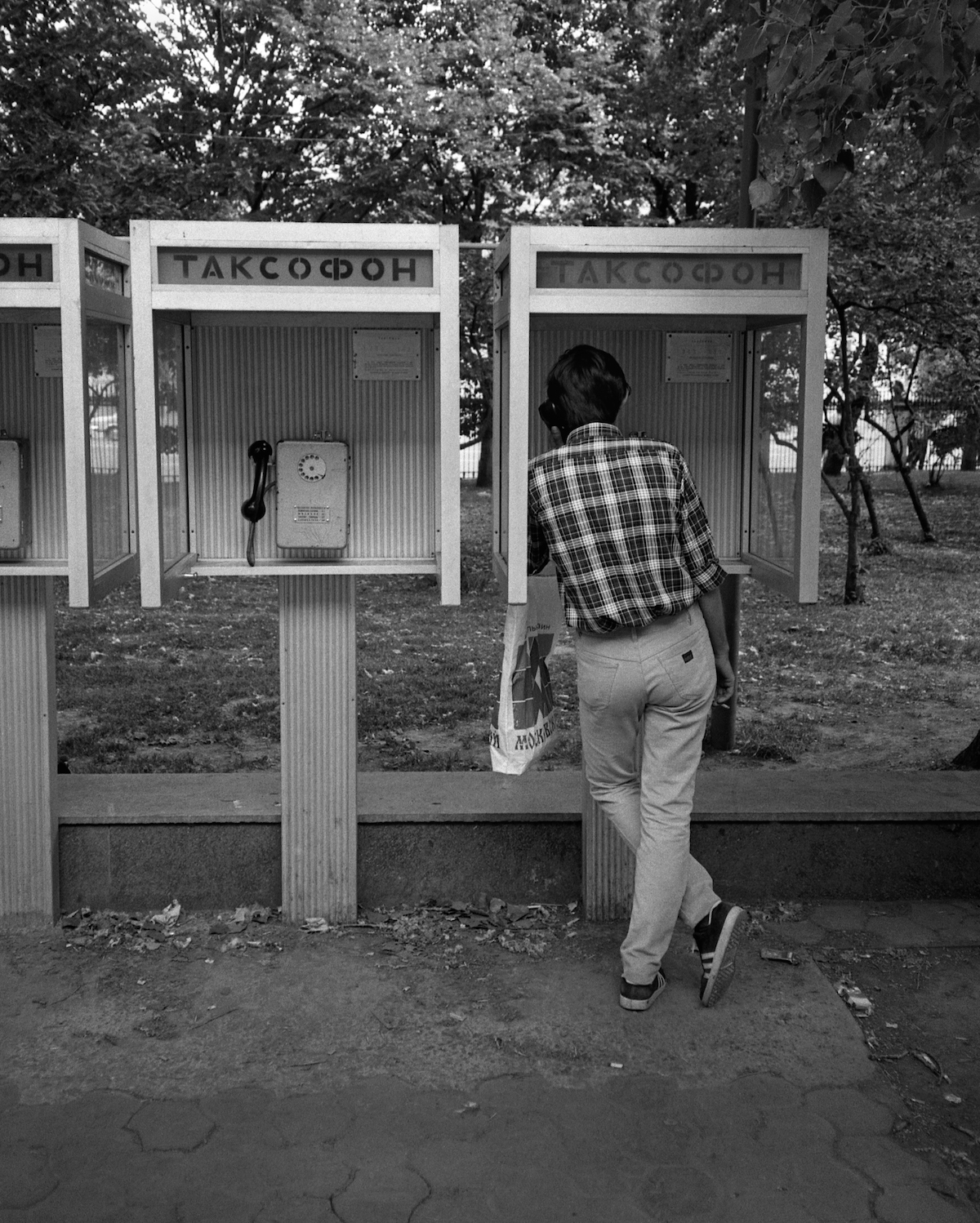 You can find more of Roger's pictures his website – rogergeorgeclark.com