What was it that made pulp producers habitually put a girl in a red dress on their covers?  Whether she's a damsel-in-distress or a gun-wielding mob moll, you can just about guarantee she'll be wearing red.
Maybe the reason is just the fact that the color red is compelling – it's much more likely to get your attention than taupe.  But I think there's more to it.  These pulp books and magazines were in the business of selling danger – so, red is the natural choice.  If your cover is depicting rabid Nazis and mobster bloodbaths, red dresses go better than blue calico.
Still, I think there's something even deeper than this.  But we'll leave that to the armchair psychologists.  Instead, let's have a look at a stack of examples from vintage pulp, all depicting that wonderfully omnipresent red dress….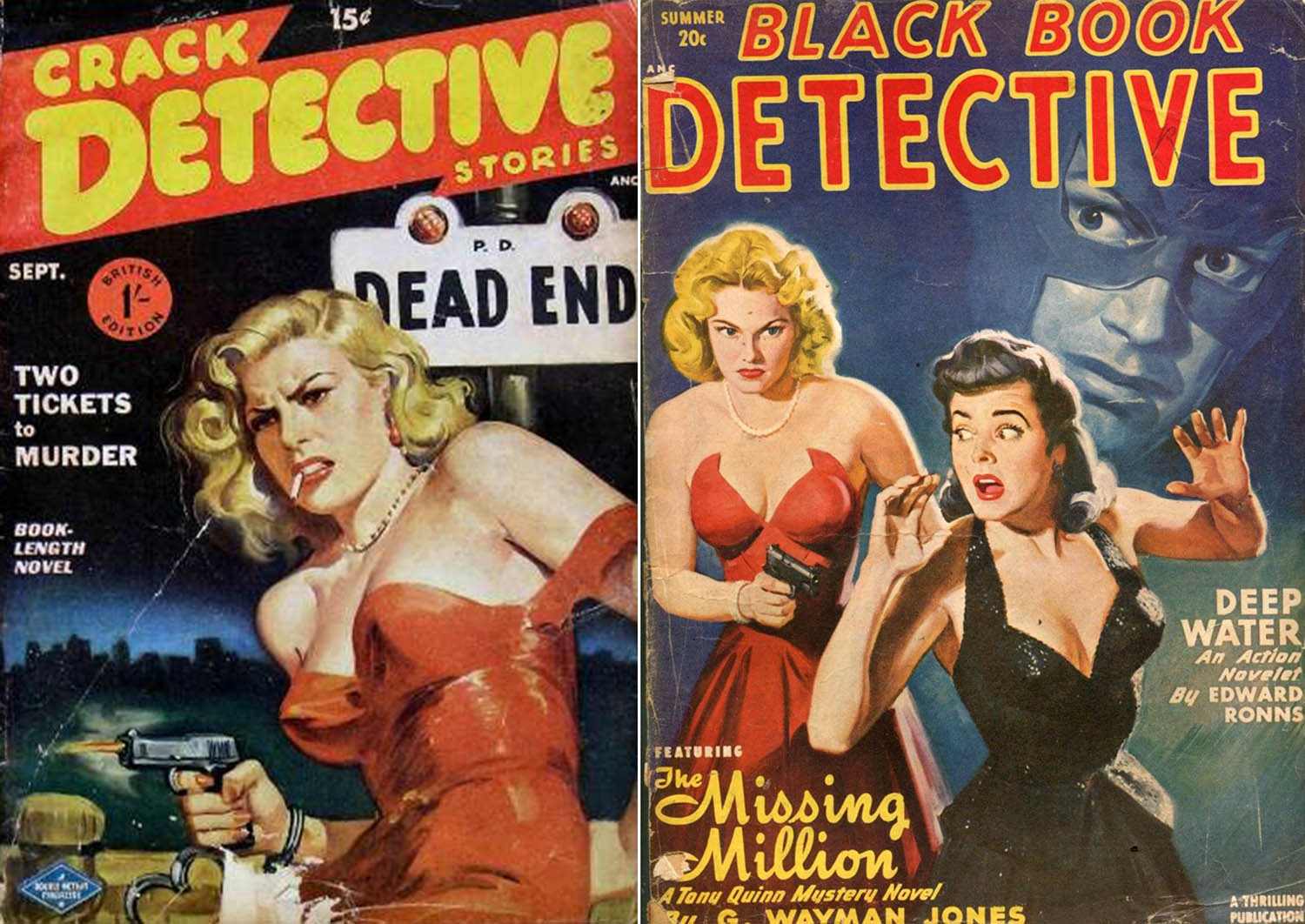 We'll get to those helpless damsels in distress later.  Let's start with those gun toting seductresses in red first.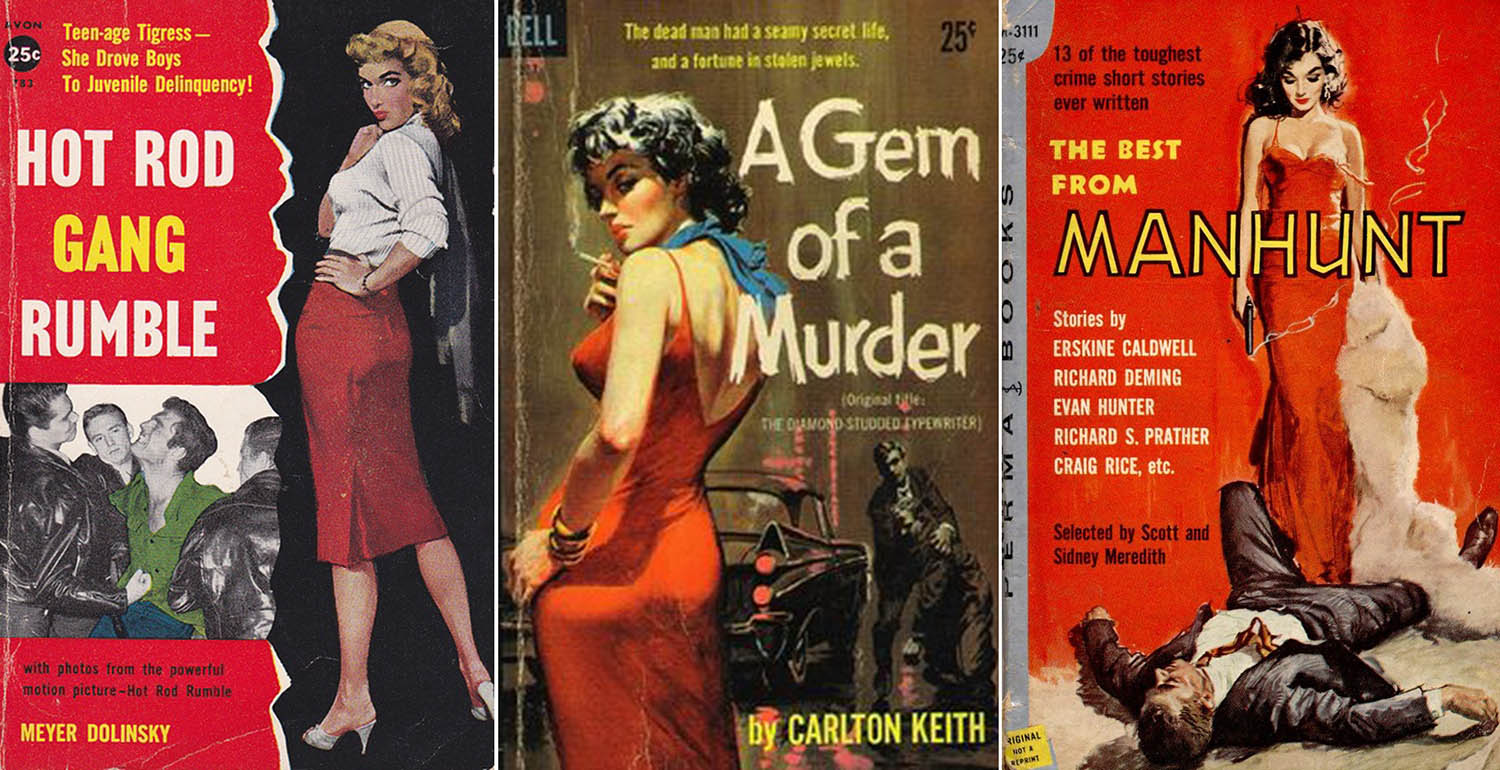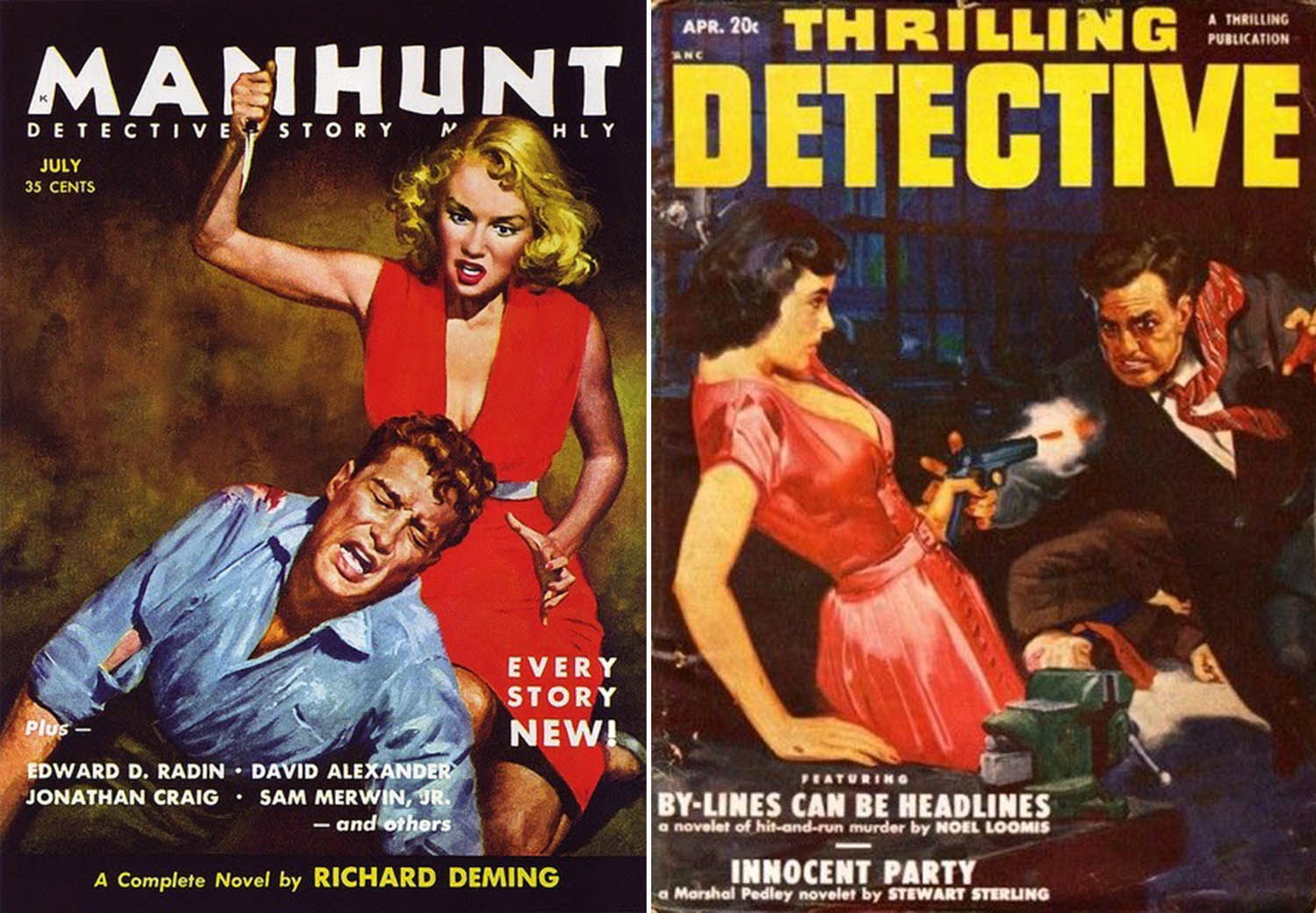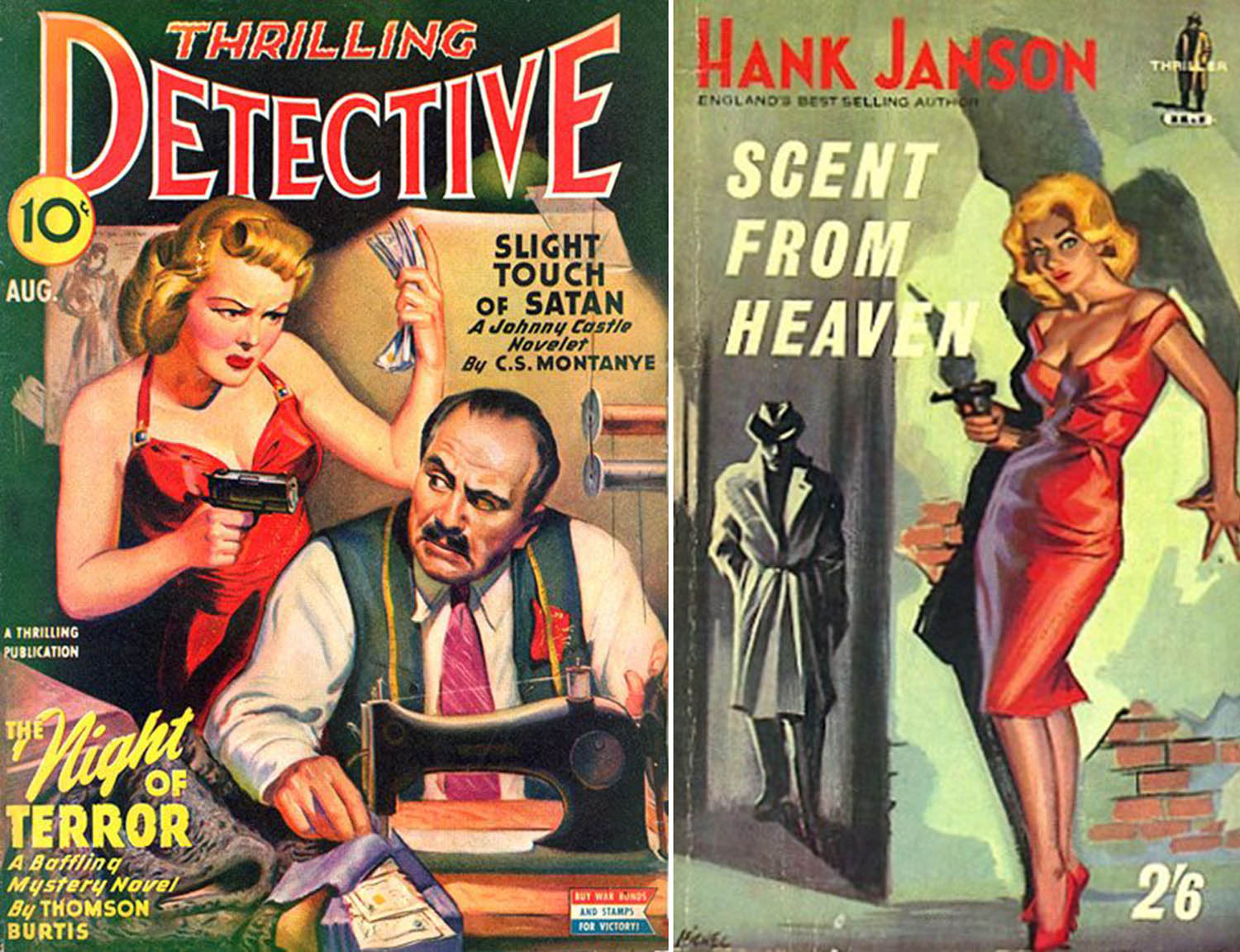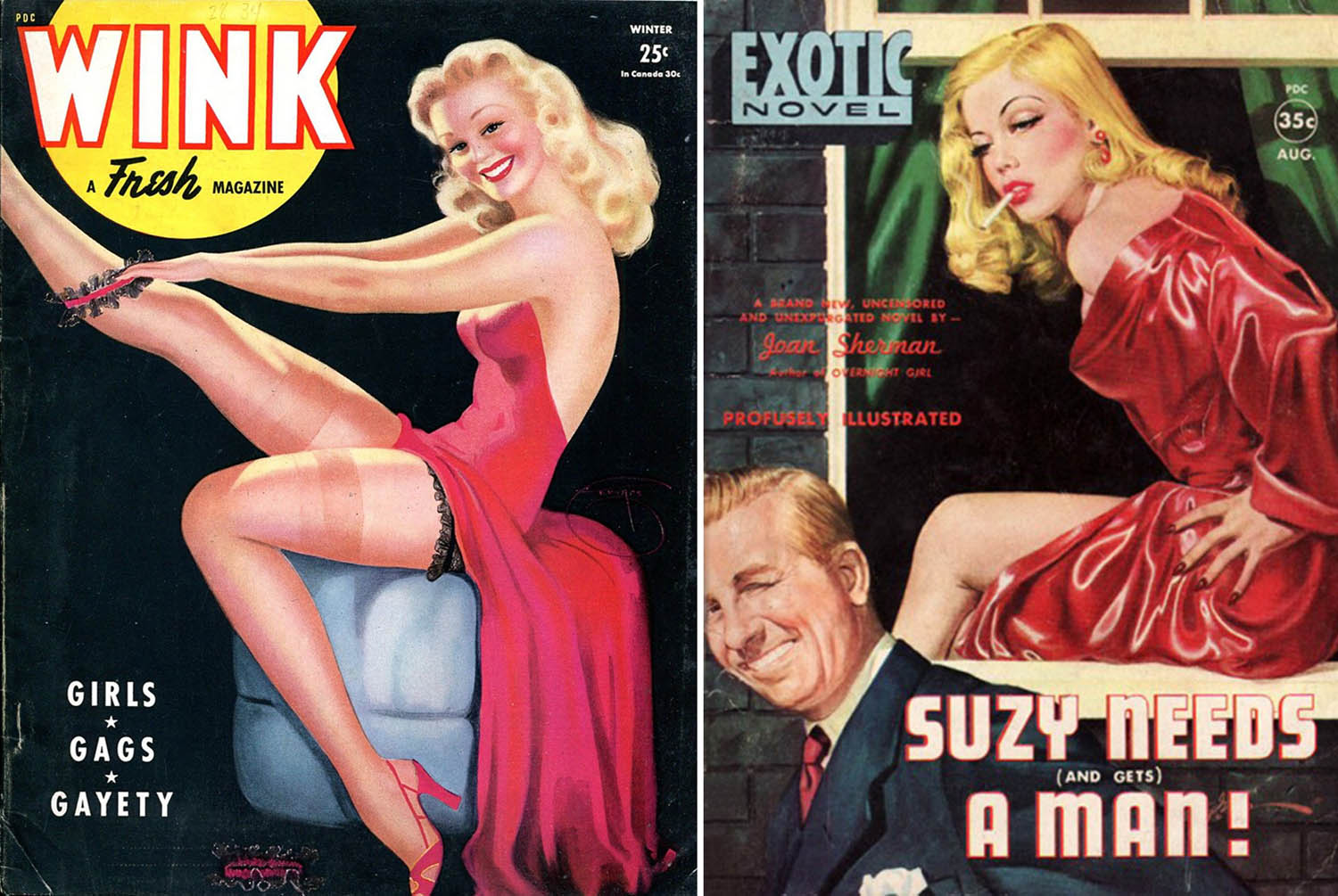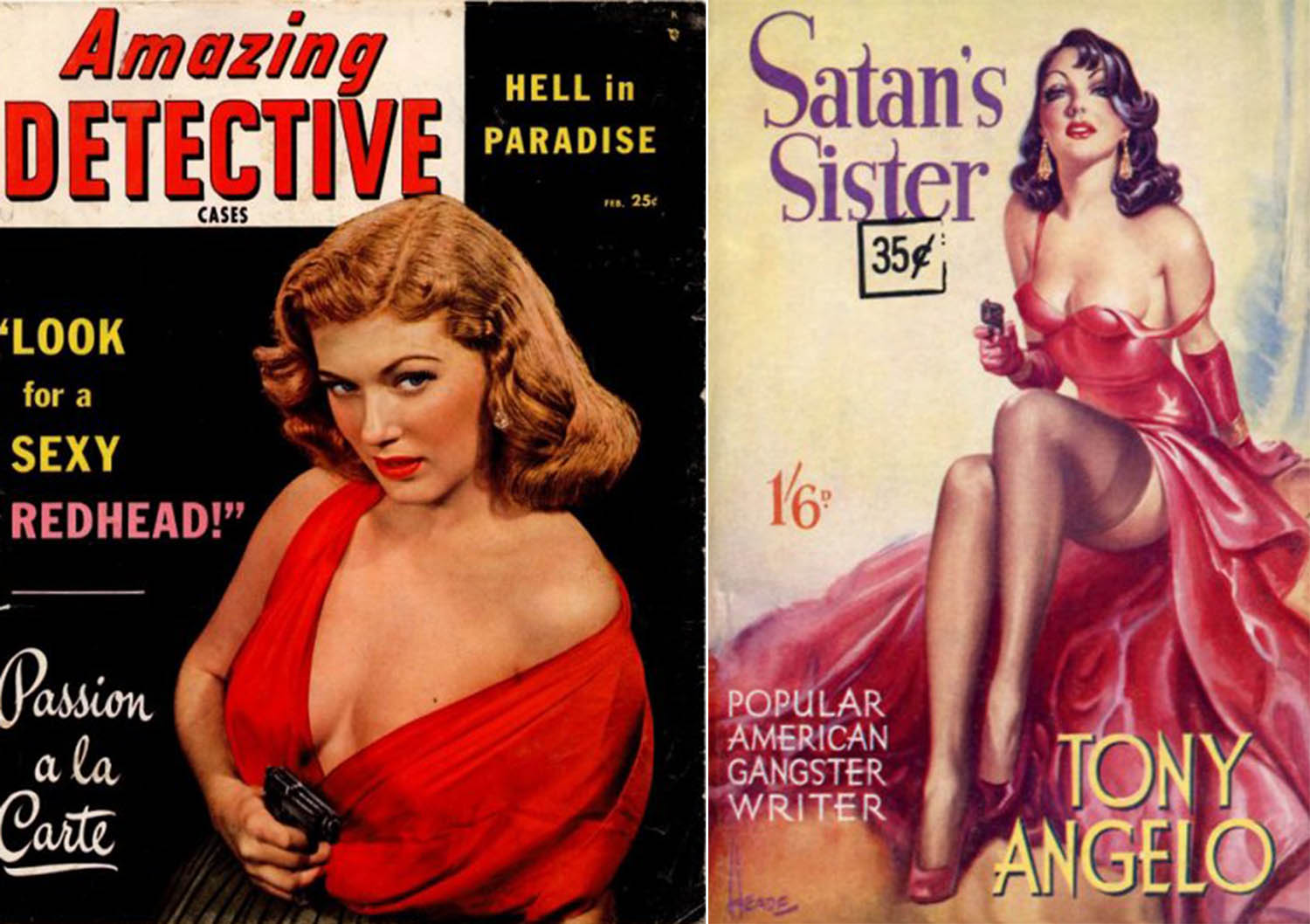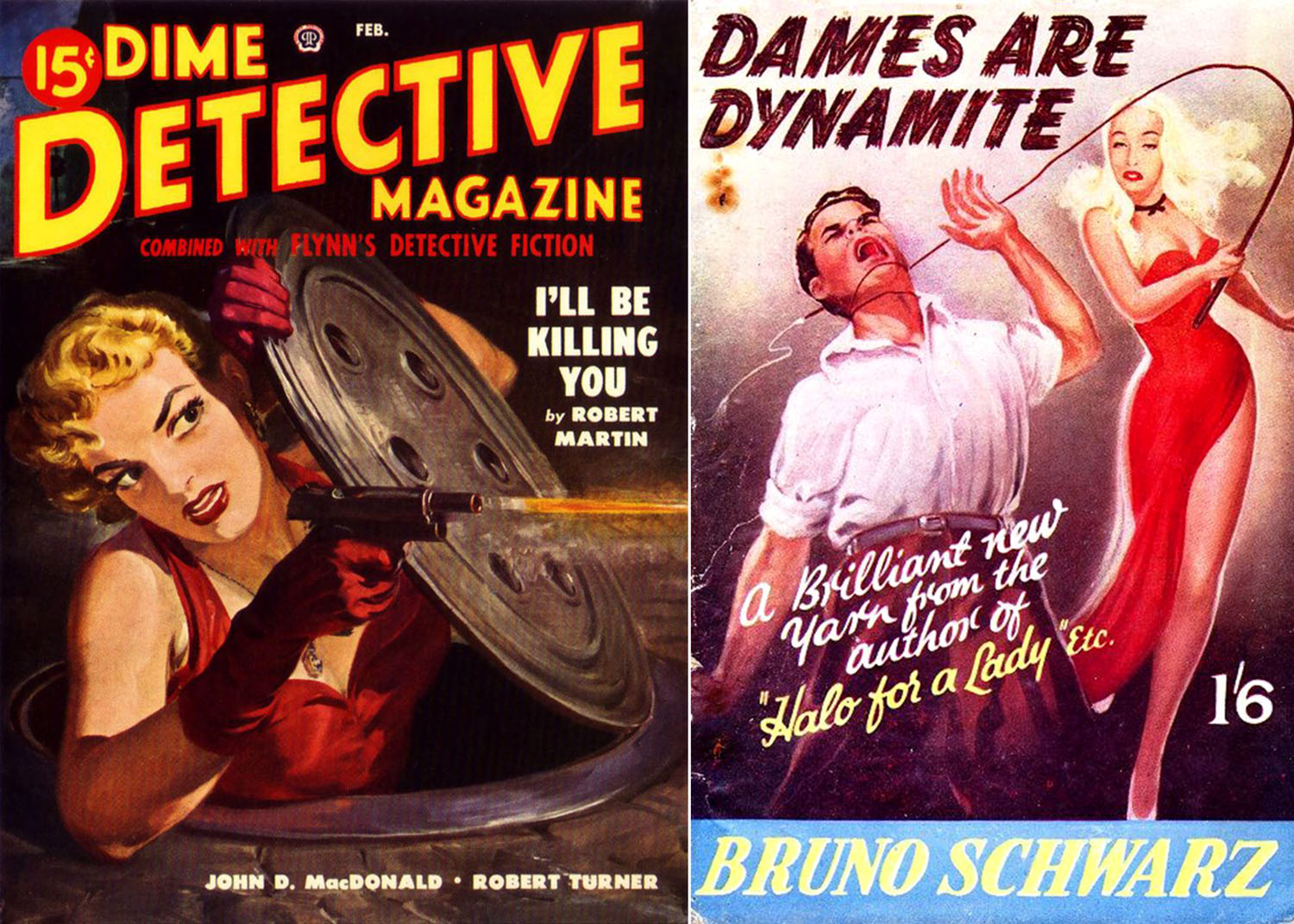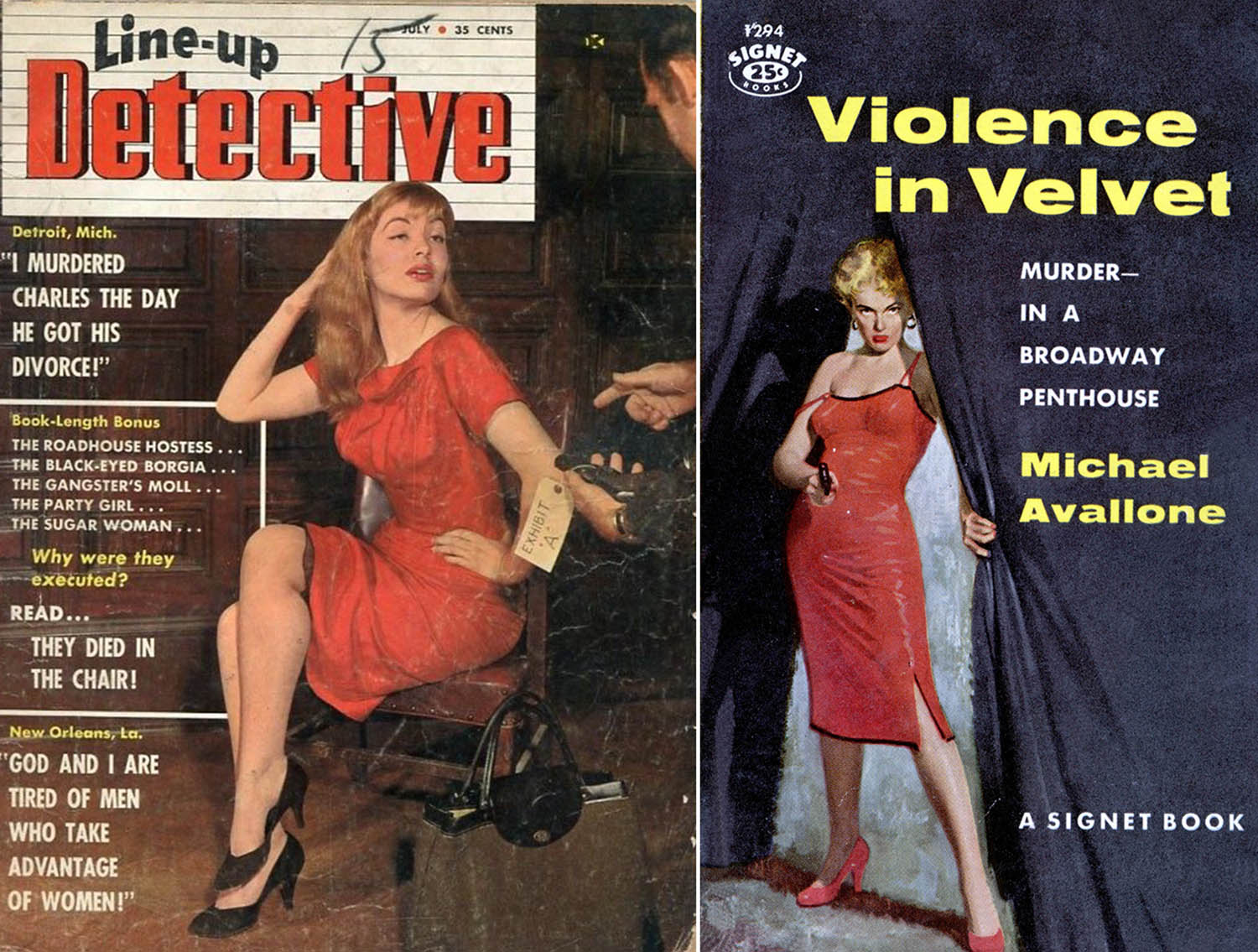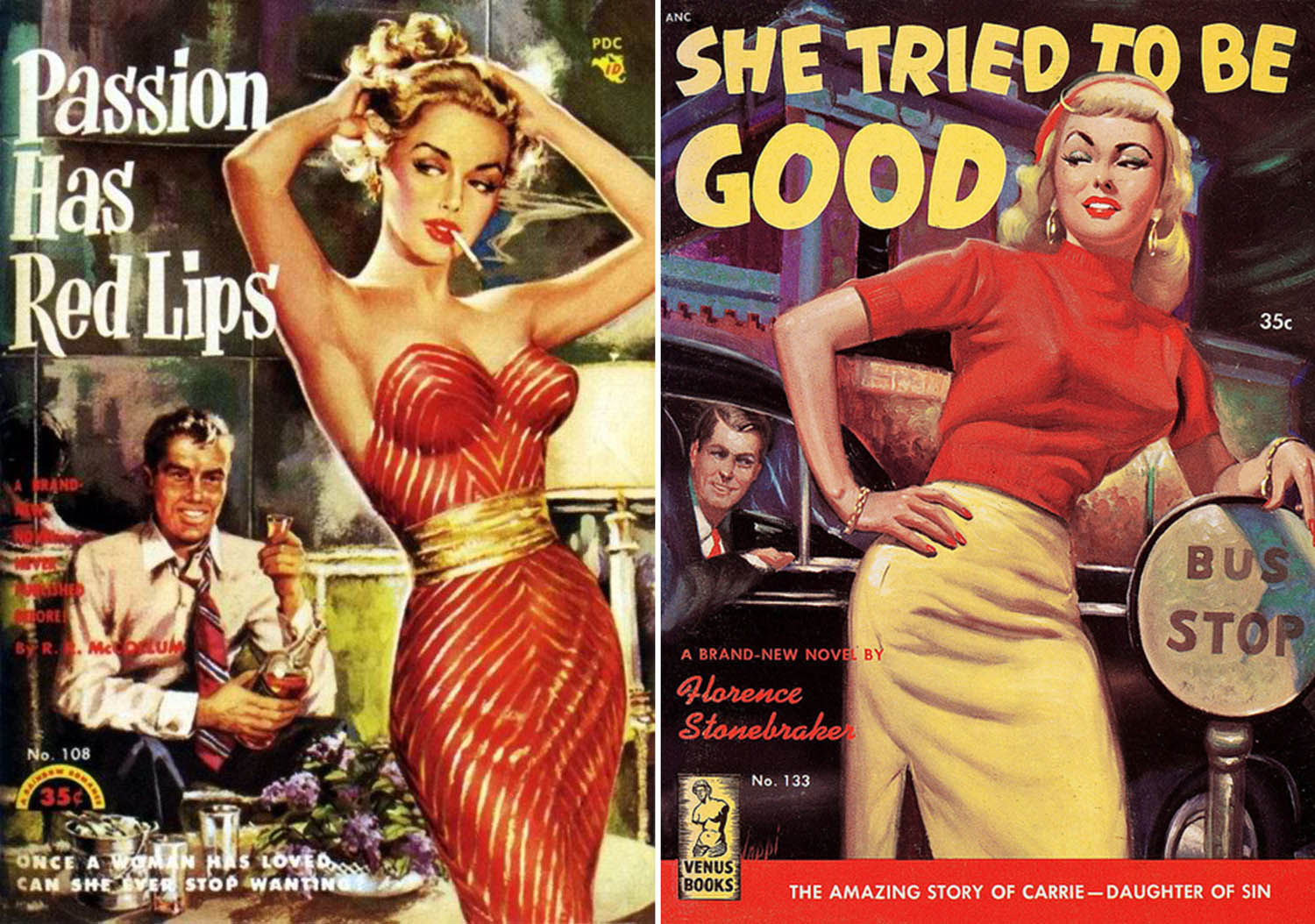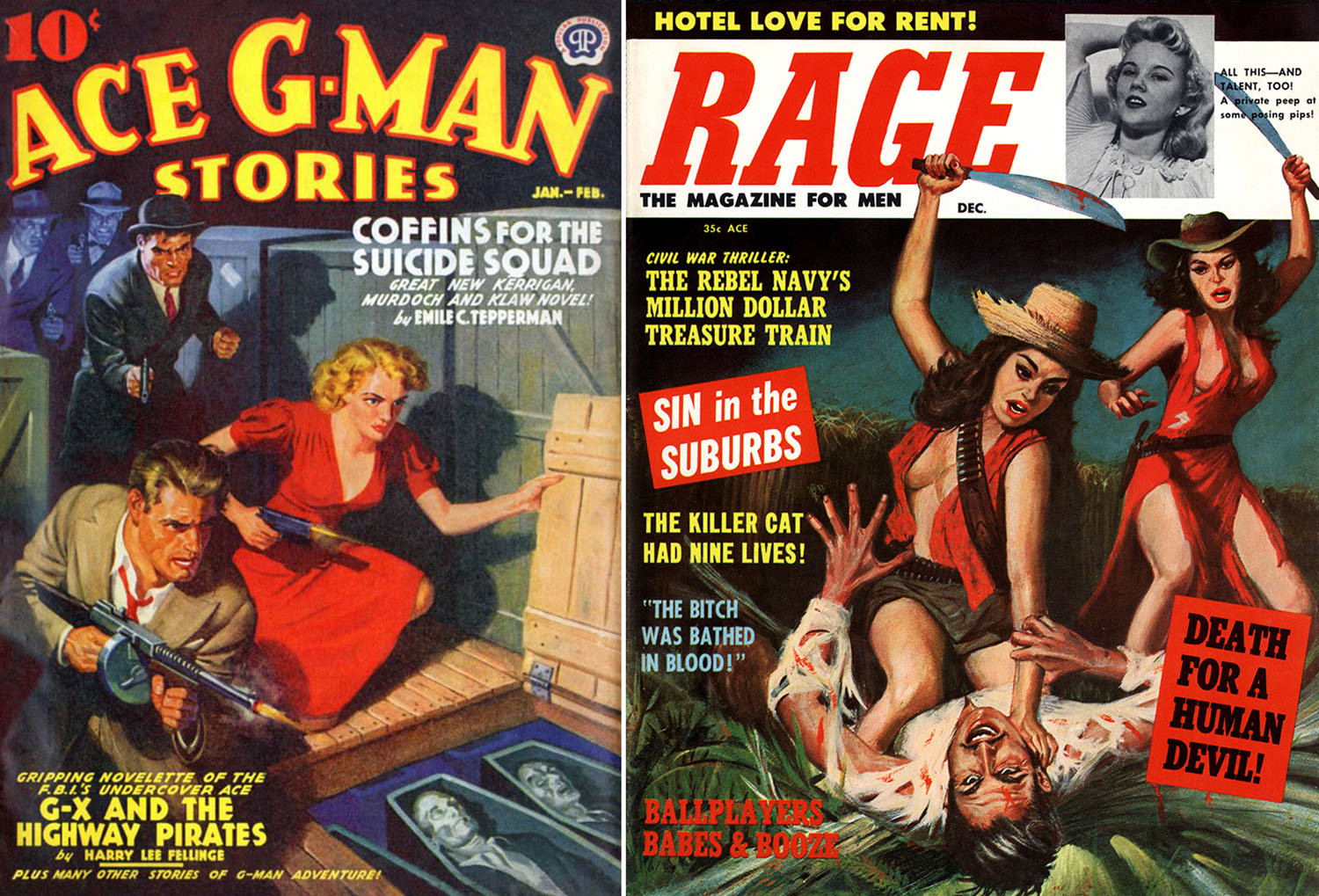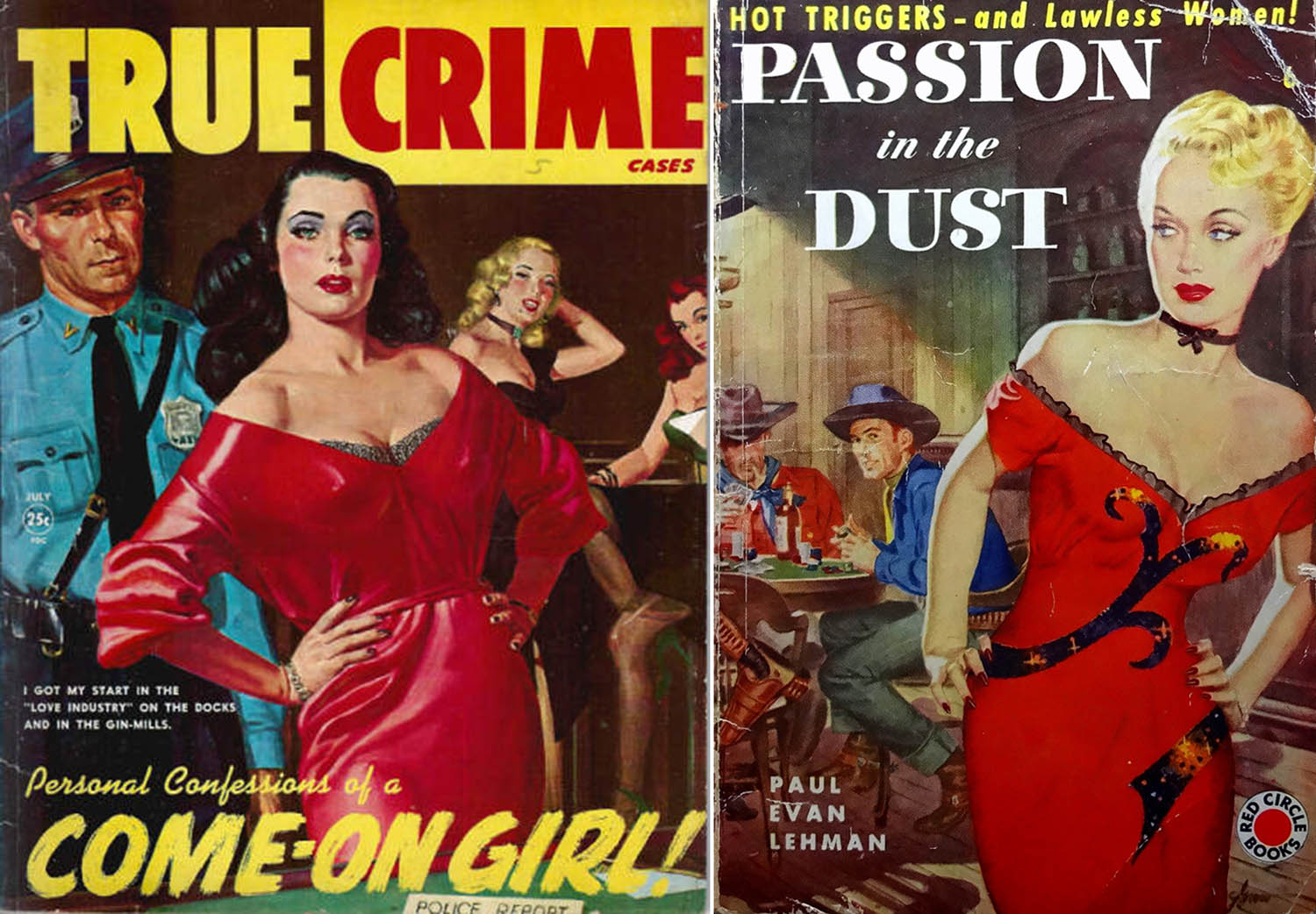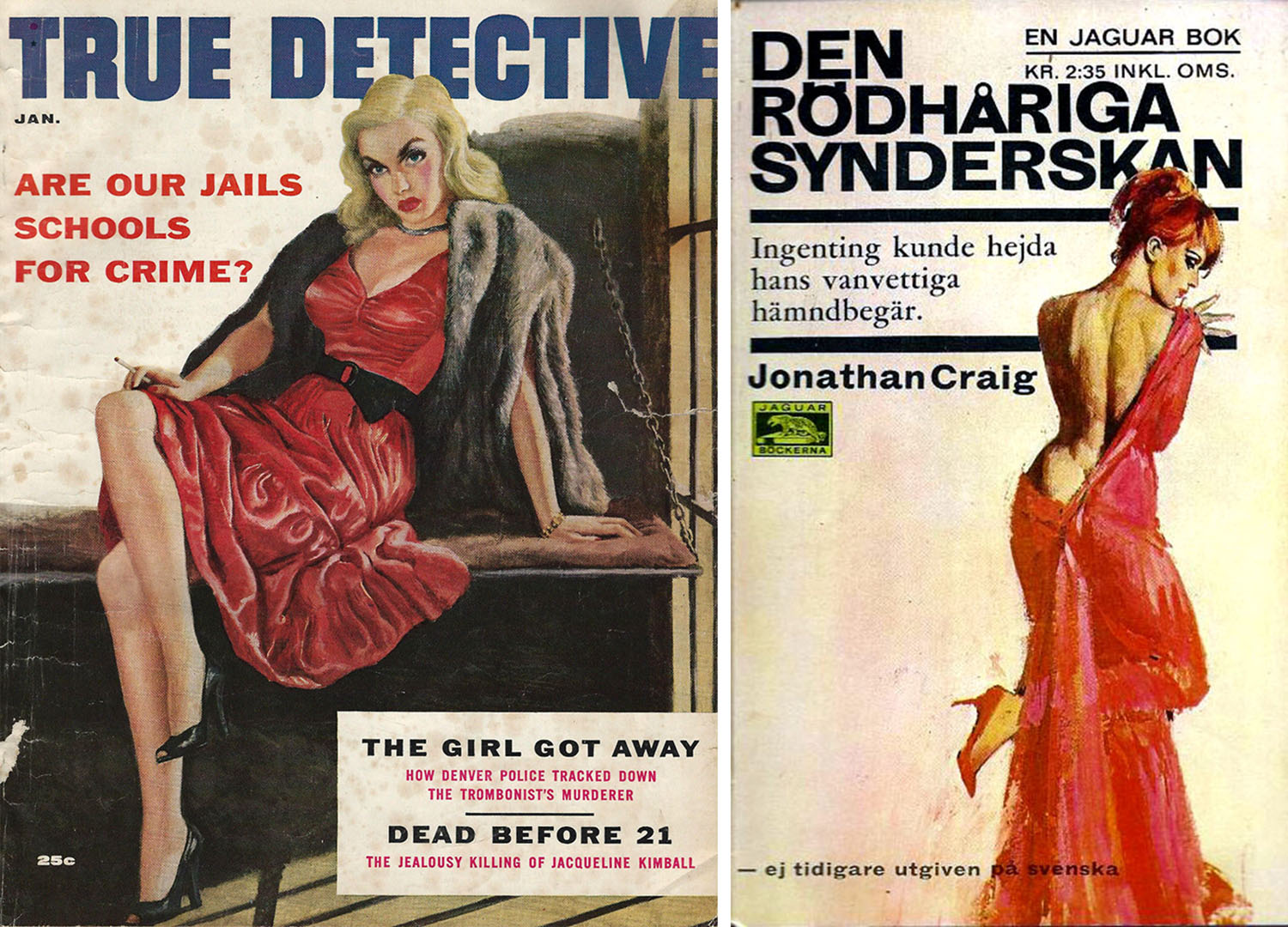 And now, let's move on to those red dressed maidens having really bad days…