The dog…? Or the rabbit…?
The fish…? Or the cat…?
I picked one out fast,
and that that was that.

– Dr Seuss, What Pet Should I Get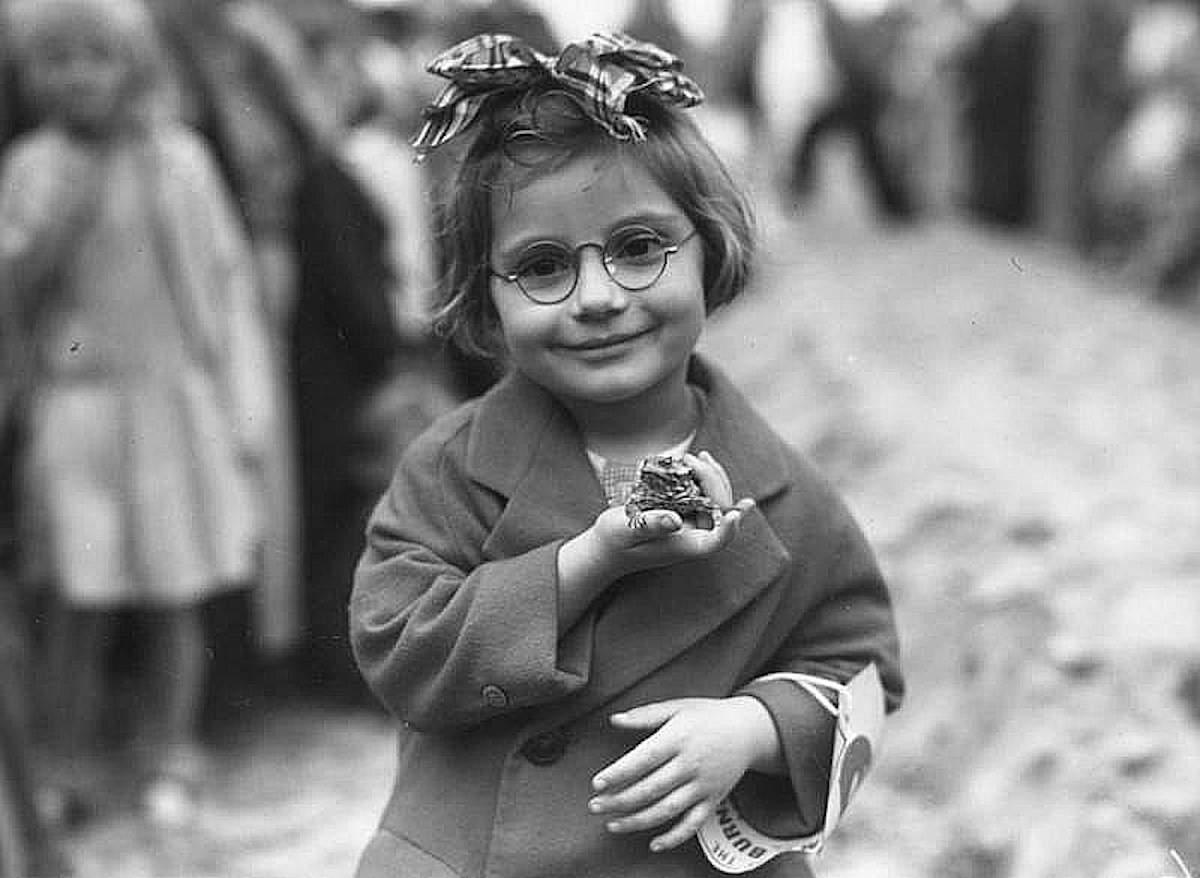 The Children's Pets show held on Venice Beach, California, in the mid 1930s were sponsored by the Security Pacific National Bank. SPNB was acquired by Bank of America in 1992. So much for the sponsors.
But we cannot find any report on the show. Neither can we locate any note of the contestants' names? Who is the girl with the horned lizard toad? She looks to have been about 4 years old when her picture was taken in 1936. Where is she now?  Can you identify her any of the other contestants, or pets?
The winners appears to have been another girl and her pet bird and boy and his pet cougar (is it cougar, right?).