In 1960 kids thrilled to the newest cartoon characters in town: The Cautious Twins. What they lacked in cool, thrills, spontaneity, charisma, fun and daring, Dorene and Dan Cautious made up for in street smarts.
Created by the Sheriff's Department of Los Angeles County and published by the Beverly Hills Crime Prevention Bureau, the twins existence was "dedicated to the guidance and safety of our most precious heritage – our children!"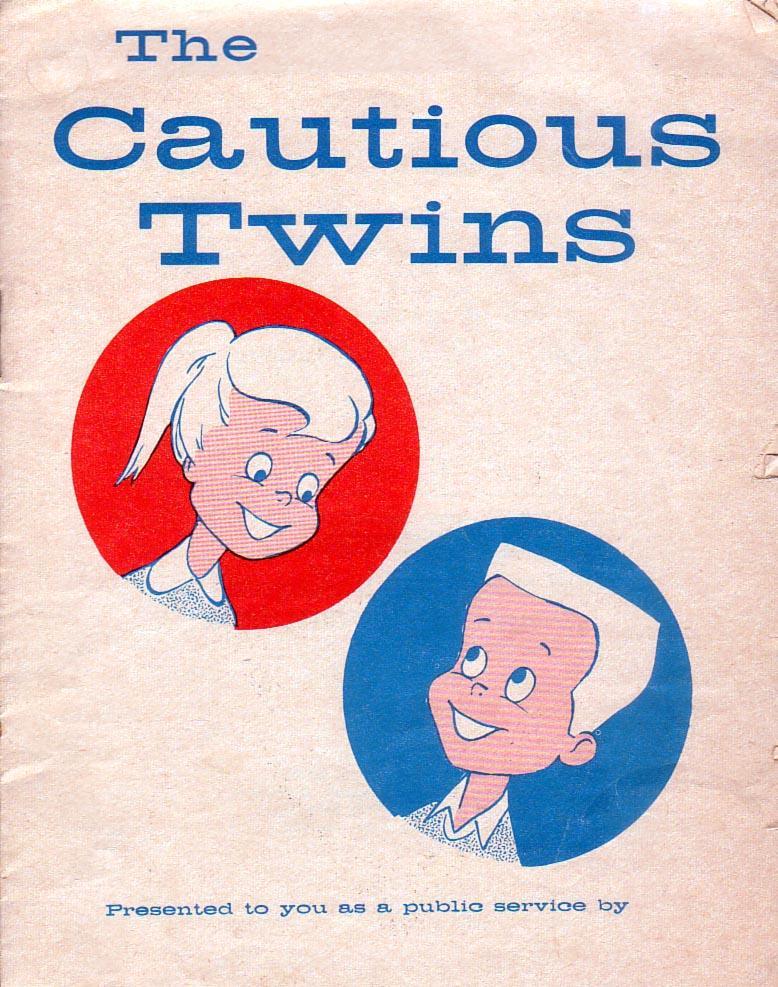 Dorene and Dan head off to play. At every turn they meet a white, besuited man who wants to molest them. They escape the clutches of one clean-cut pedophile only to be accosted by another and another and another. They never do tell their mom and pop about these narrow escapes from predatory strangers. Blessedly, the sheriff's Cartoon Corps is here to remind parents what's really going on out there.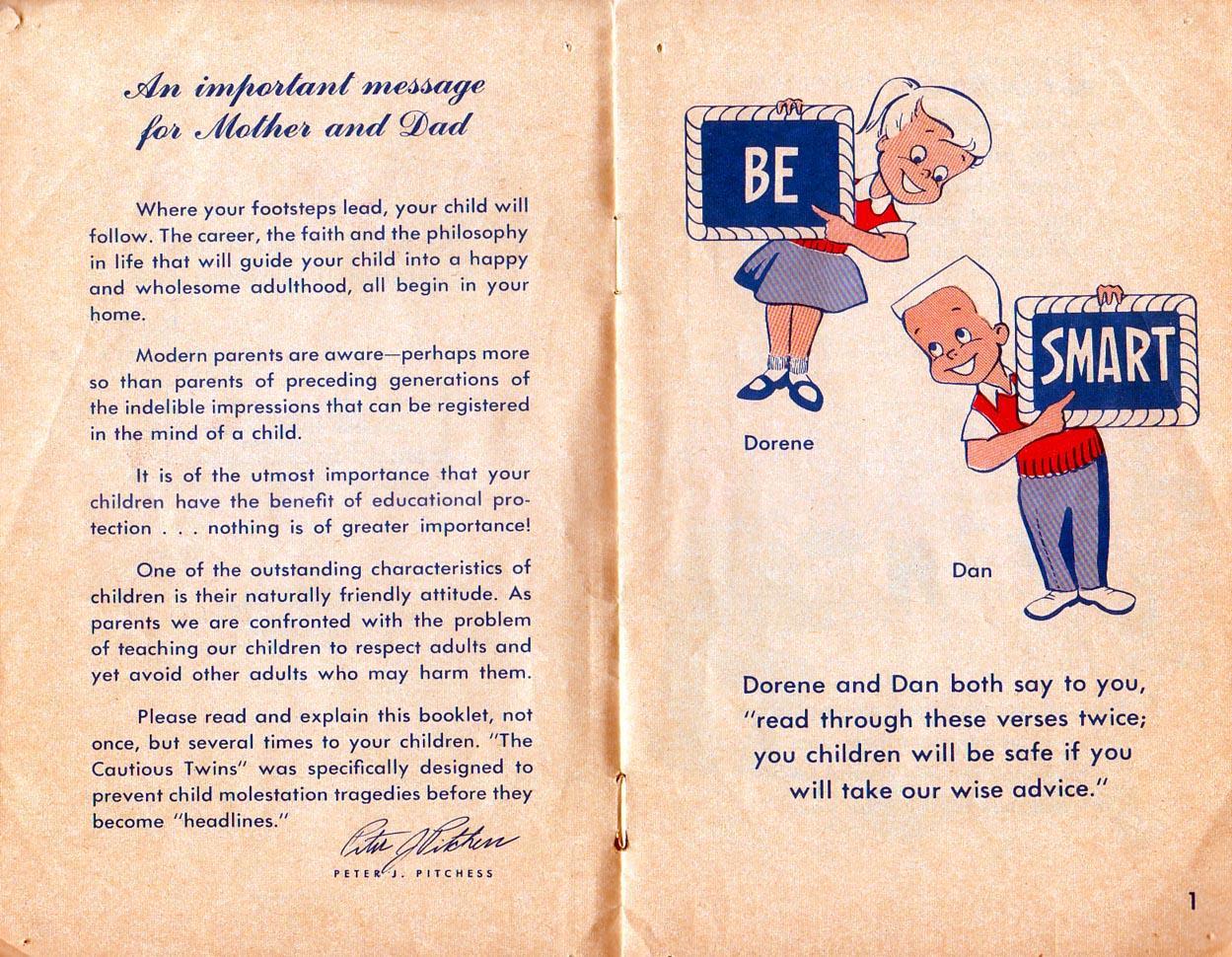 We don't know where Dorene and Dan live, but our guess would be somewhere near where the UK's BBC has set up shop, or Hollywood.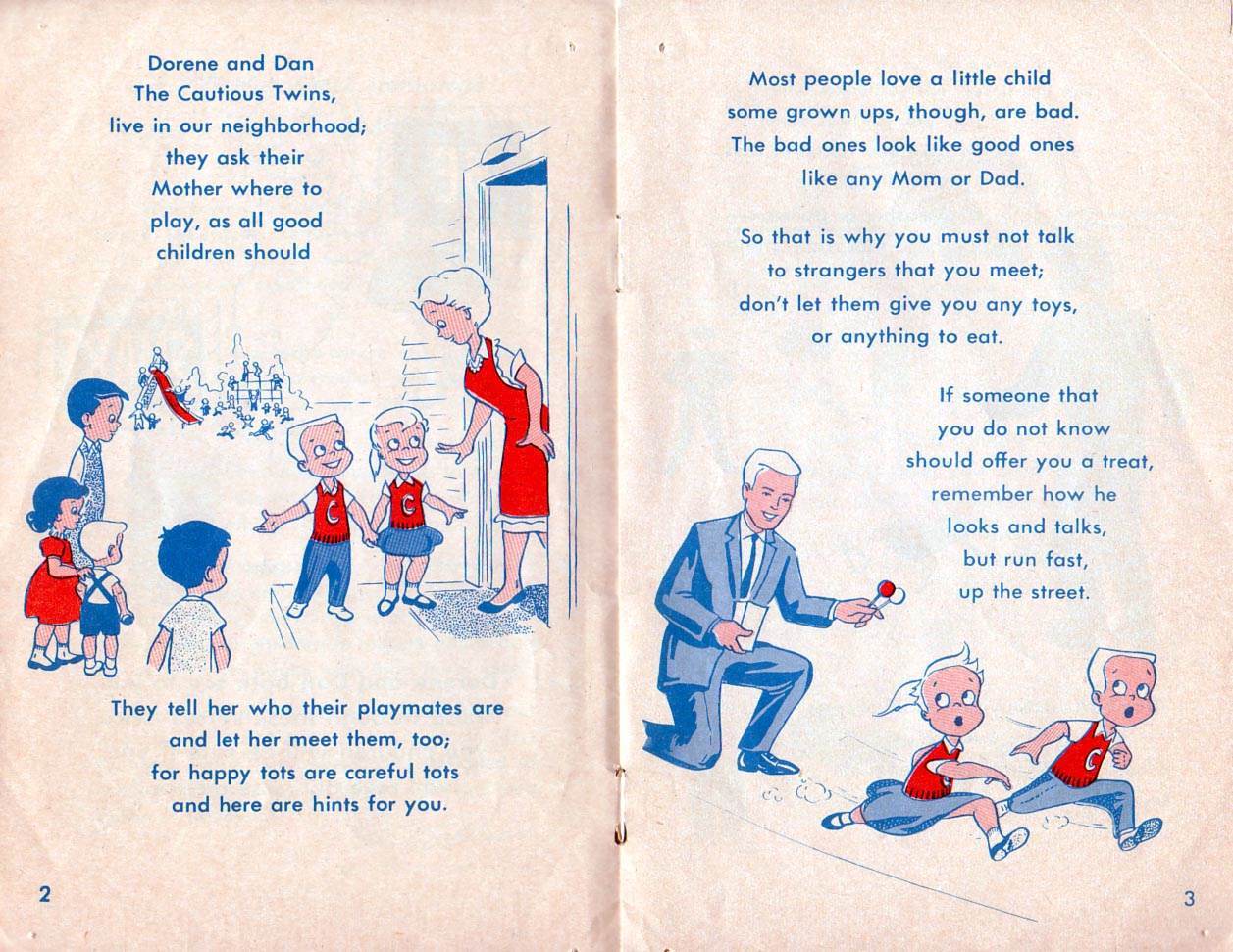 The booklet's noble aim is to inspire healthy cautiousness in children. The artwork, characters and poetry aim to make the message intellectually satisfying and sticky to young minds. But the overarching message is simple: every single man you pass is most likely a nonce.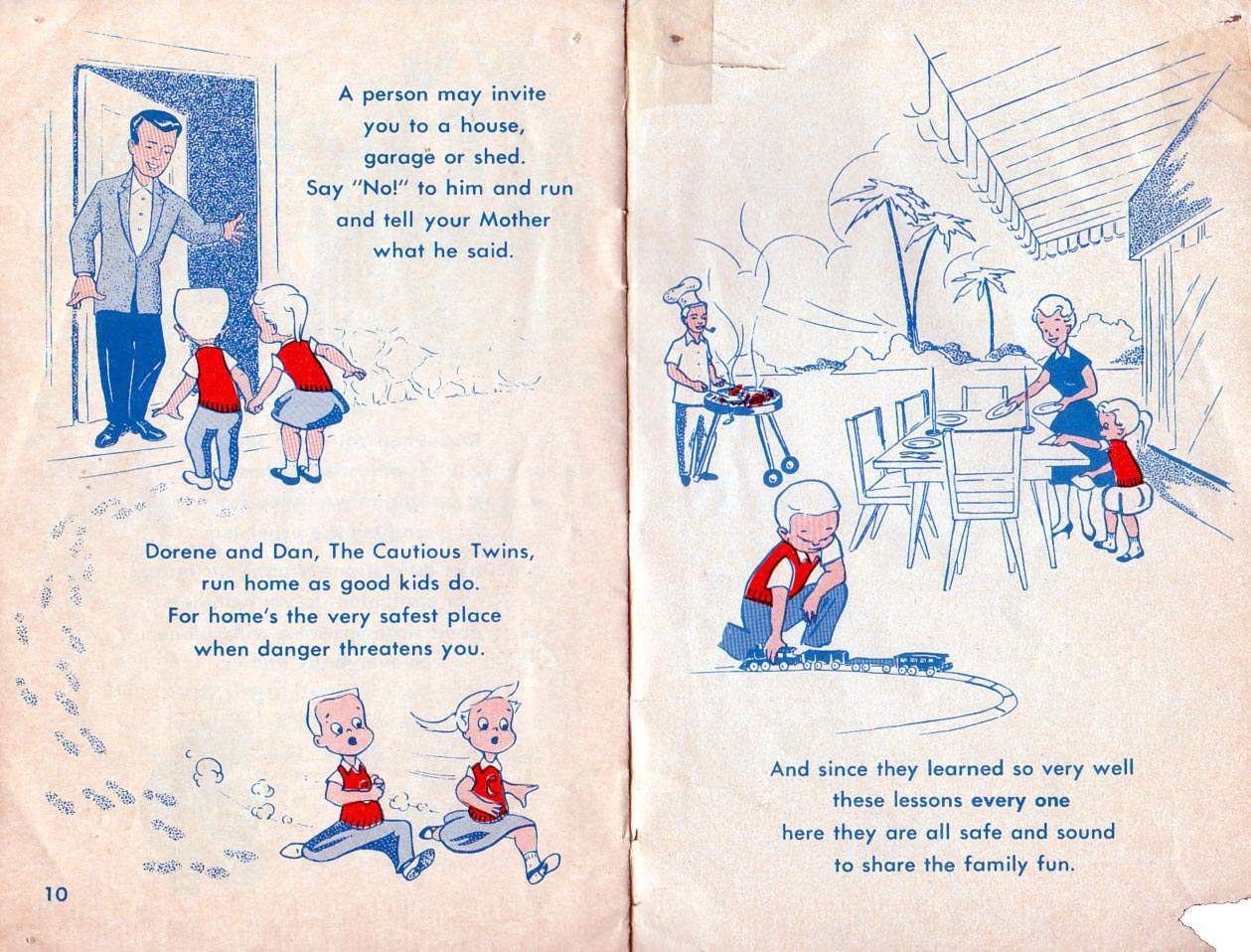 And now for the movie.
Via: And Everything Else Too, Dangerous Minds