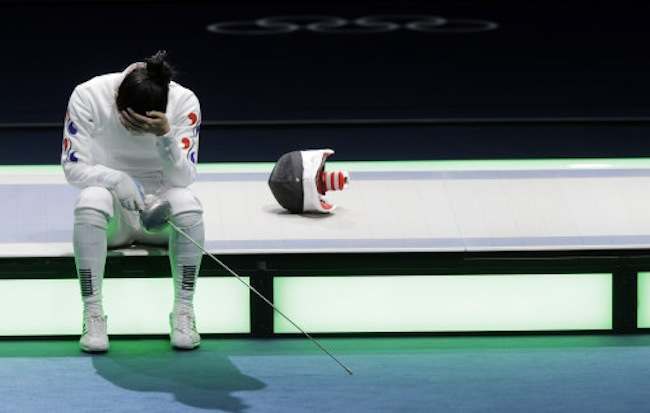 WHEN the Spanish water polo coach considered ordering his team to stay in the pool, and South Korean fencer Shin Lam's refused to leave the platform in protest over the circumstances of her defeat to Germany's Britta Heidemann, they was following in a long, and sometimes noble Olympic tradition of protest…
1968: Vera Cavlaska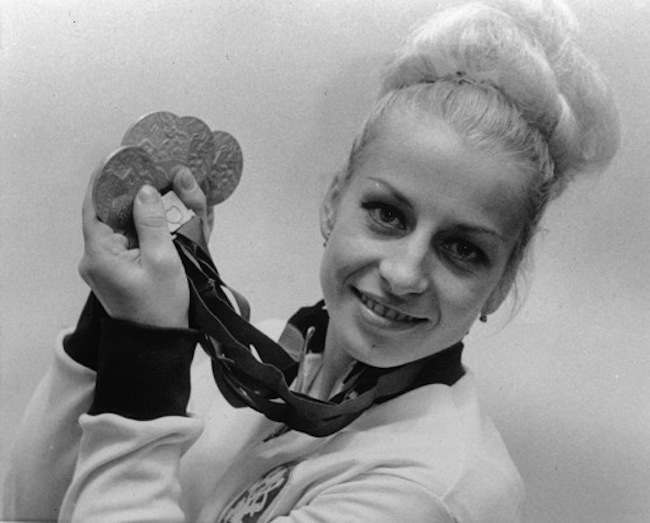 Vera was the gymnastic superstar of her day, and on course for another gold medal until the judges got together for a mysterious conflab, after which they elevated the Soviet silver medalist to joint-gold.
Cavlaska registered her disapproval of the Soviet invasion of Czechoslovakia from the podium, where she bowed her head deliberately in a gesture for which she would pay for many years afterwards.

1968: Tommie Smith and John Carlos
Two more athletes who would pay for their principles after making the most famous Olympic protest of all time with their gloved 'black power' salute, which was actually a protest for civil rights and against poverty in America. Or, rather three athletes, because Smith and Carlos were joined in their protest by silver medallist Peter Norman, who was an opponent of the White Australia Policy and wore a prominent badge on his tracksuit in support of the two Americans. Although all three are now regarded as heroes, they were booed in the stadium, shunned by the sporting establishment and vilified in their own nations.
1980: Władysław Kozakiewicz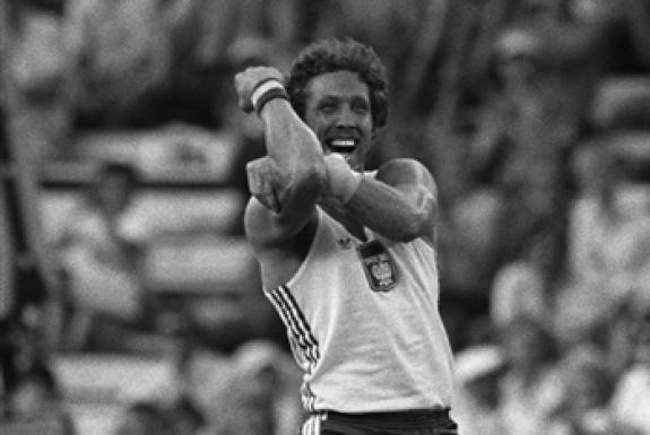 Stadium doors were allegedly opened during the Polish pole-vaulter's jumps (affecting wind-flow) and the crowd barracked him throughout. He responded by winning gold and saluting the crowd with a 'bras d'honneur'. When the Soviet ambassador tried to have Kozakiewicz's medal withdrawn, the Polish government claimed the gesture was the result of a muscle spasm. Judge for yourself…
1988: Jung-Il Byun
Shin Lam might have had her fellow countryman in mind when she opted for her sit-in. The bantamweight boxer remained in the ring after losing controversially, having been penalised for butting his Bulgarian opponent. After more than an hour the lights were turned off in the auditorium and he continued to sit in the dark.
2003: Jon Drummond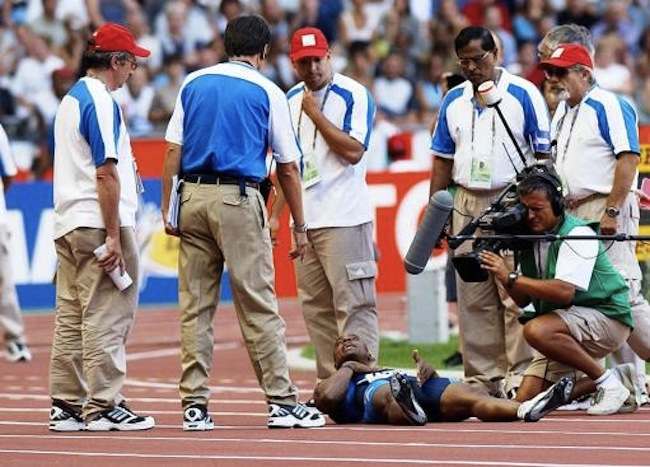 The scene was the World Championships rather than the Olympics, but with the track events yet to start in London, who's to say someone won't emulate the American athlete's antics? Drummond refused to leave after his disqualification in the move off the track after he was disqualified from the men's 100m quarter-final.
2008: Angel Valodia Matos
After being disqualified for taking too long over an injury break, the Cuban taekwondo ace didn't react too well to the loss of his potential bronze medal. The former Olympic champ smashed the ref in the face, and had to be restrained from continuing his 'protest' with other officials