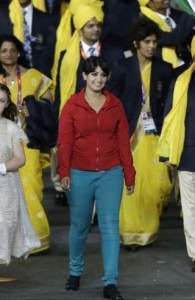 WHO was the mystery woman in red top and jeans, marching proudly at the front of the Indian delegation during the athletes' parade at the Olympics ceremony? Madhura Nagendra, a member of the Danny Boyle cast, as it turned out.
Red faces all round, but no harm done.
In the end, the whole business was a storm in a teacup – one of the few British pastimes, incidentally, to NOT get a name-check in Boyle's eccentric celebration.
A good effort all in all, but certainly not enough to earn a place on the international intruders' podium…
William Horace de Vere Cole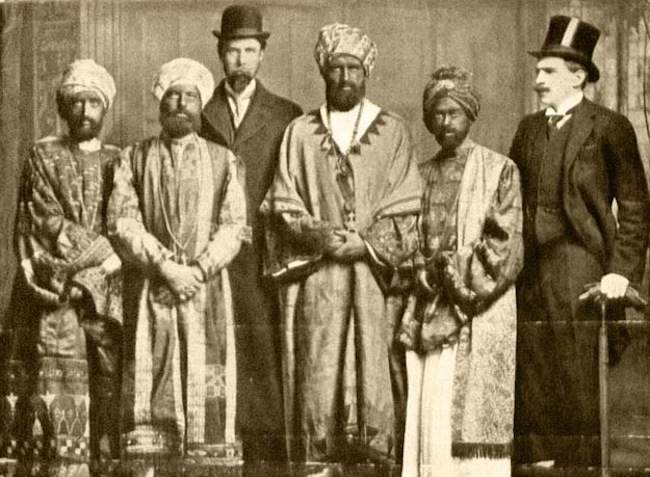 The legendary prankster (depicted far right) is best known for the Dreadnought hoax of 1910, when he and his pals (including Virginia Woolf) disguised themselves as the Emperor of Abyssinia and his entourage, and were given an official VIP tour of the British warship, HMS Dreadnought.
But his best trick was to intrude at political events and impersonate Labour leader Ramsay MacDonald, whereupon he would lecture the assembled masses on the evils of socialism and urge them to work harder for less money – views that were less popular in the Labour Party then than they are today.
Jarvis Cocker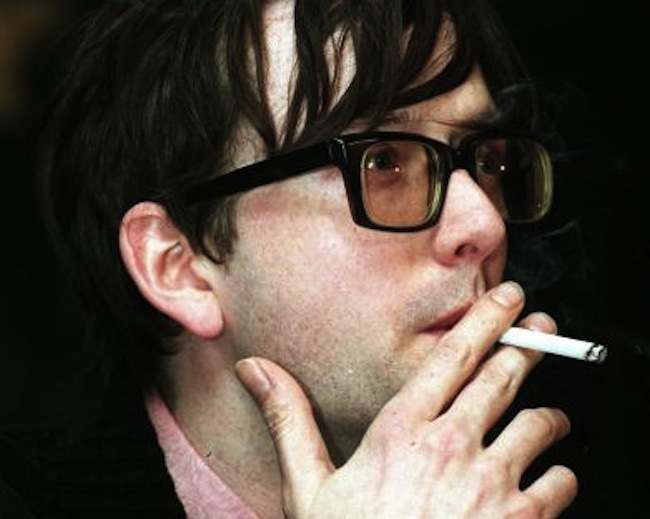 In anger and despair, Cocker and former Pulp member Peter Mansell took to the stage during the Brit Awards in 1996 to the amusement of everyone except Michael Jackson. Cocker joined in with Jackson's dancers and proceeded to mock his appalling 'Earth Song' by waving his bottom about. Cocker was arrested, released without charge, and swiftly elevated to the status of Official National Treasure.
Jimmy Jump
Jaume Marquet Cot (to give him his proper name) is a Barcelona-supporting estate agent with a record as long as your arm when it comes to intruding at sporting and cultural events. In 2010, he was rumoured to have slipped onto the stage and joined the dancers during Daniel Diges's performance at the European Song Contest…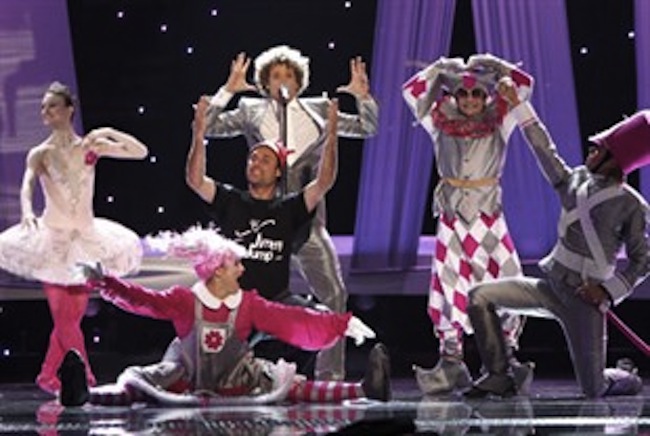 But he is better known for his serial invasions of major sporting events, and in particular, high-profile football matches – most spectacularly, this attempt to place a Catalan barretina on the World Cup trophy before the 1910 final.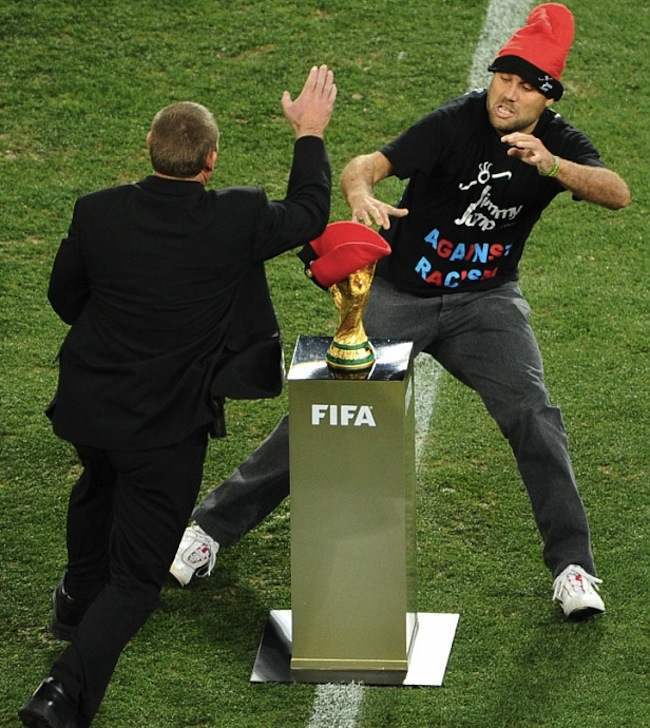 Karl Power

The Daddy. Mancunian Karl didn't just run on the pitch – he got properly into the spirit, by appearing in full sporting dress, be it Formula One, Ashes test match, Wimbledon, or, most famously, the Manchetser United pre-match photograph…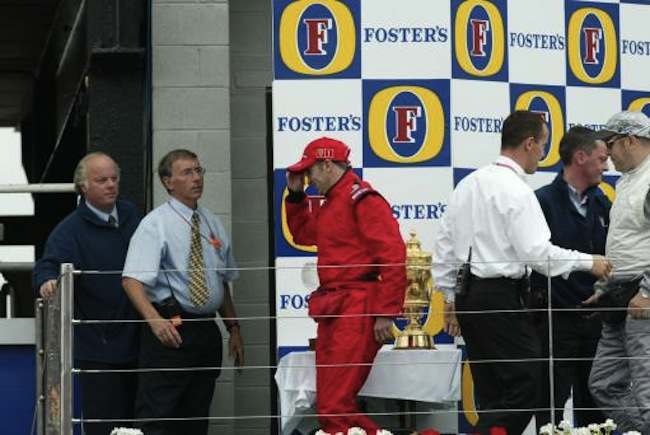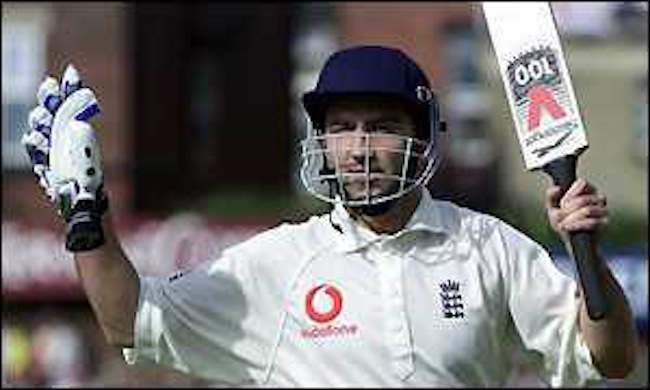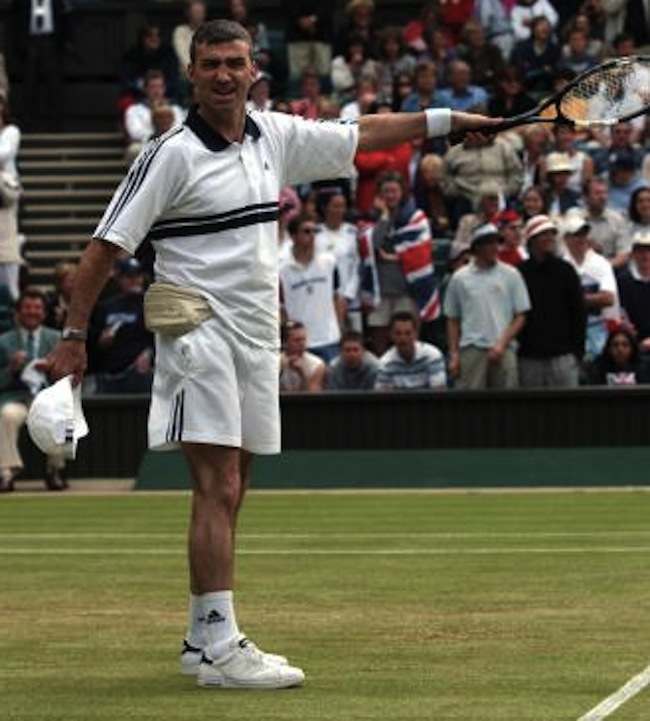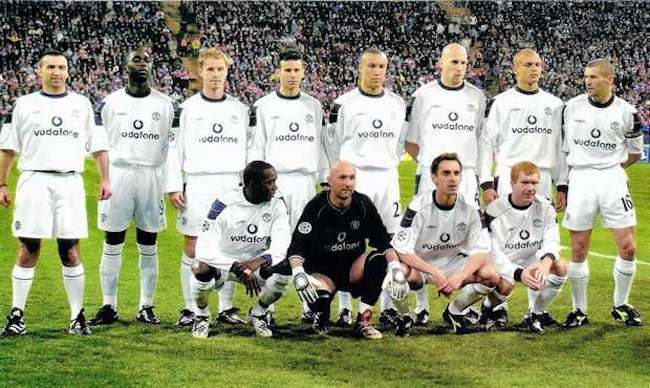 Rémi Gaillard
At the volleyball:
At the football:

At the tennis: