In the 1850s U.S. Commodore Matthew C. Perry landed his ships in Japan and set about ending the Tokugawa shogunate's two hundred years of self-imposed seclusion. Japanese ports opened up to England, France, Russia, Holland, and the United States.
But Japan was no melting pot. Westerners were corralled, unable to roam freely and kept apart from the Japanese.
The Japanese were curious as to what the Westerners looked like. So artists drew them in Yokohama-e (Yokohama pictures) often using borrowed imagery from secondary sources, such as wood engravings found in Western journals and newspapers.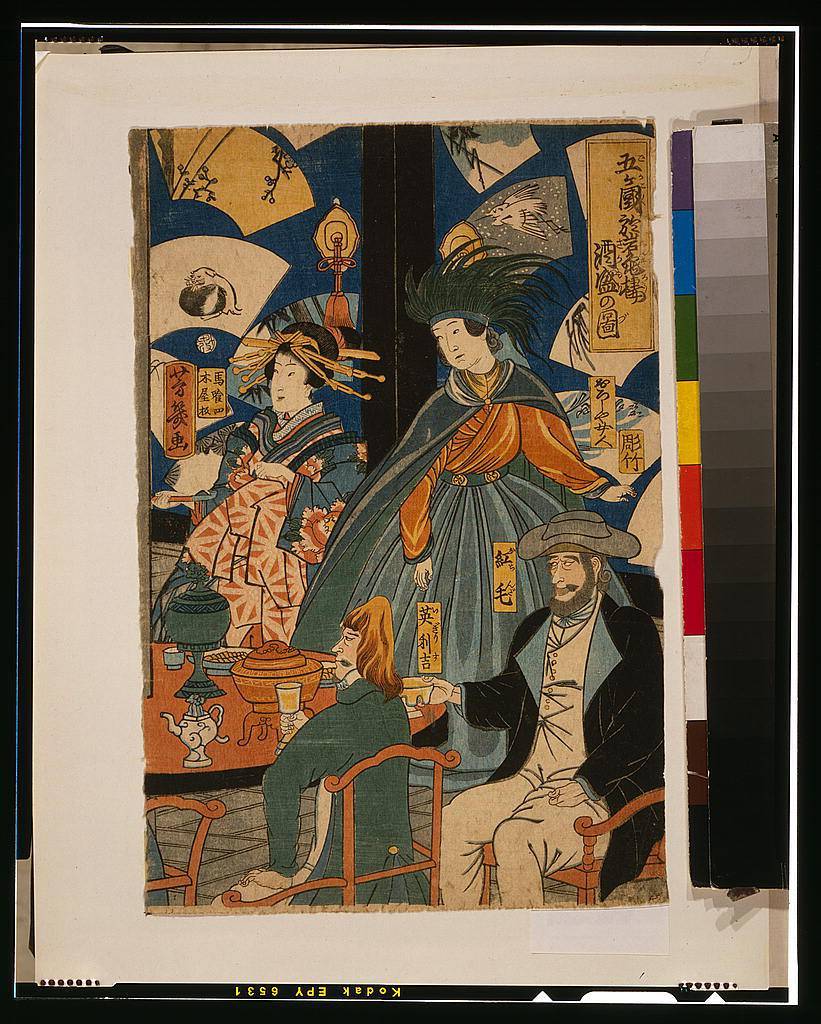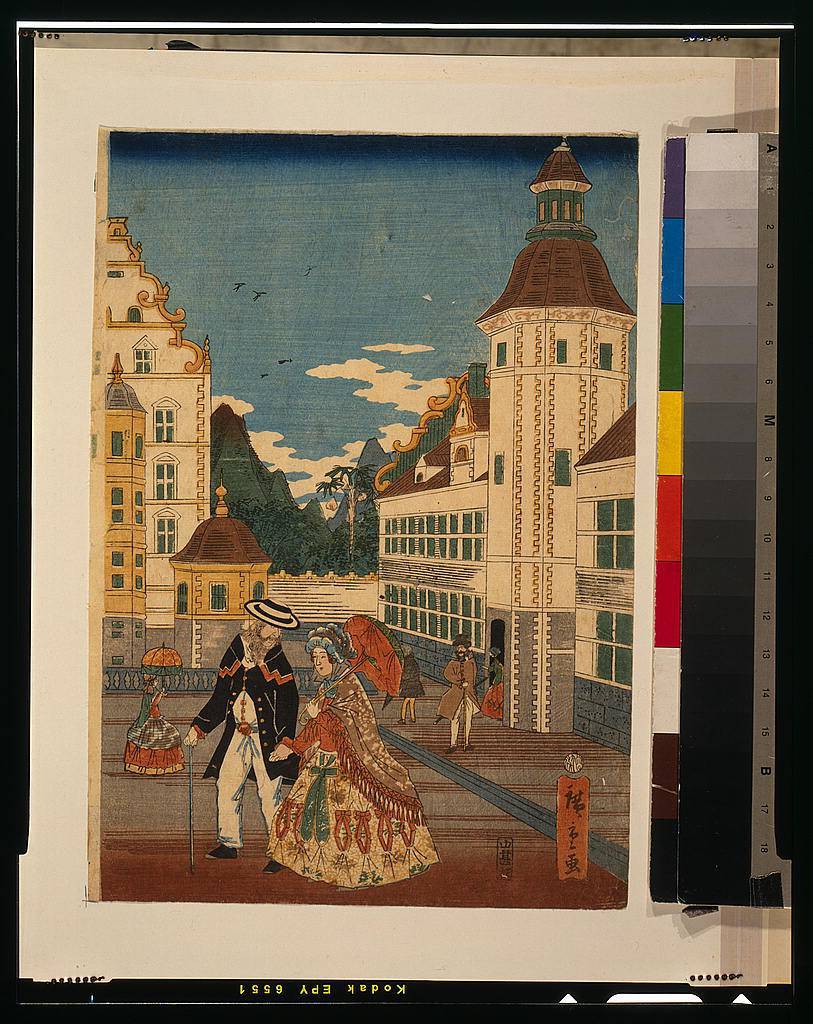 Via: Art Institute of Chicago, Library of Congress