No Stone Unturned
As the Rolling Stones begin their 50th Anniversary with a tour, TV celebrations and yet another greatest hits compilation, we present our own tribute. Unlike their Sixties rivals the Beatles, they have never received the Anthology treatment, and obscure gems from their heyday remain uncollected and largely overlooked. So here, in the interests of history, is Anorak's album of Stones secrets…

1965: Ride On, Baby
In the 1960s, there was a noticeable disparity between the UK and US releases of acts such as the Beatles and the Rolling Stones. American albums had fewer tracks, and the record company would put pretty much every song on an album. Sometimes this meant shorter versions of British LPs. Sometimes they would round up singles, B-sides, unreleased out-takes and as-yet-unreleased new tracks to create albums that didn't exist at all elsewhere. In the Stones' case, Decca's Stateside London label released seven non-compilation albums in the USA between 1964 and 1966, compared to just four in the UK. This turgid 1965 Jagger-Richards out-take from the Aftermath sessions first appeared on the American compilation Flowers in 1967, and never appeared on a proper British album at all, although Chris Farlowe had a minor British hit with his version of the song. On this occasion, however, the obscurity was well deserved.
1965: Sad Day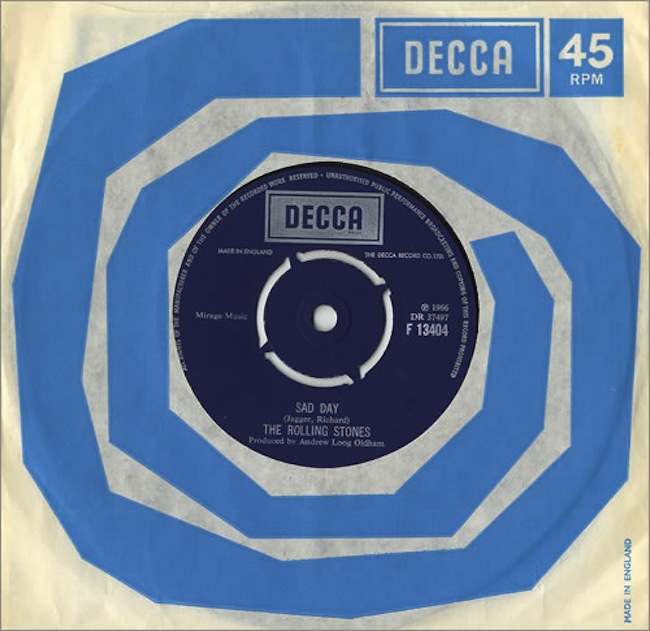 A pleasing piece of mid-Sixties pop-baroque recorded in December 1965, apparently intended for the notorious and never-released album Can You Walk On The Water? Decca records weren't keen on this title, possibly mindful of the Ku Klux Klan's death threats to John Lennon following his comments about Jesus. The album didn't materialize and Sad Day appeared as the American B-Side of 19th Nervous Breakdown. It eventually appeared in the UK as a sunk-without-trace 1973 Decca single, years after the band had left the label. A copy currently resides in old Mr Anorak's loft.
1966: Got Live If You Want It!
Not to be confused with the UK-only live EP of the same name, this US-only live Albert Hall album is a vérité document par excellence, albeit not quite as authentic as it seems at first glance. Like Bob Dylan's contemporaneous so-called Albert Hall recording, this was in fact recorded elsewhere: Newcastle and Bristol, to be precise. And two of the tracks are just studio recordings with crowd noises added on. Disowned by the Stones, it's nevertheless an exciting, trashy and thrilling slice of mid-sixties pop, and proved popular enough to earn the group a gold disc and enough money for a slap-up fish supper.
1968: Child Of the Moon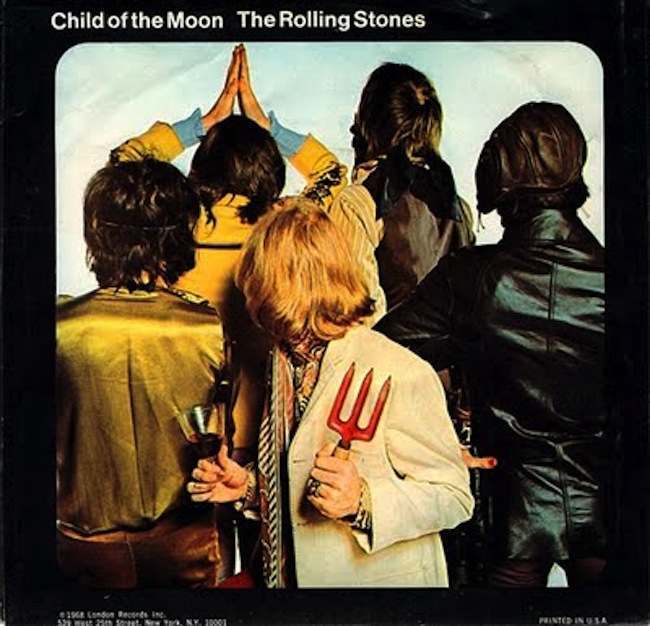 This atmospheric ballad came as the band's brief and underrated psychedelic period ended, and their back-to-basics period was about to begin with the overrated Beggars Banquet. Recorded in March 1968, it slipped out as the B-side of their monster hit Jumpin' Jack Flash, and went largely unnoticed, as the back of the single sleeve suggests, replicating as it does the famous front cover pose in reverse, with the band turning their backs.
Hear it here.
1968: Memo from Turner
This little classic was recorded by the Stones but is performed here by Jagger and Ry Cooder. The song featured in the superb sixties gangster film Performance, which, like the song, did not see the light of day until the following decade. In 1970 the track was released as Mick Jagger's first ever solo single.
See it here.
1970: Schoolboy Blues
The "contractual obligation" recording was taken to another level with this extraordinary effort from 1970. Impatient to leave Decca, the Stones delivered this as their final offering to the company. The song is usually referred to as Cocksucker Blues, and its narrator is a rent boy of the type that frequented Piccadilly's "meat rack". Unsurprisingly, the darkly comic lyrics about policemen's helmets and truncheons failed to raise a smile in the record company boardroom, and it was never officially released.
1970: Brown Sugar
Brown Sugar (original title: Black Pussy) was the band's first single on their own label, Rolling Stones Records (from whence originated the legendary tongue logo). Although it was released in 1971, the song was originally recorded in 1969, along with other tracks that would later appear on the Sticky Fingers album. In between these events, in December 1970, the group re-recorded it with Eric Clapton on guitar, and for a while considered releasing this version as the single. But they didn't, and it remained in the vaults. Judge for yourself if they were right….
1970: Let It Rock
Lurking on the B-side of Brown Sugar was this rather good live rendition of an old Chuck Berry chestnut – one of many recorded by the Stones over the years. It was recorded at Leeds University, a year after the Who's hit album Live At Leeds was recorded at the same venue.

1972: Through The Lonely Nights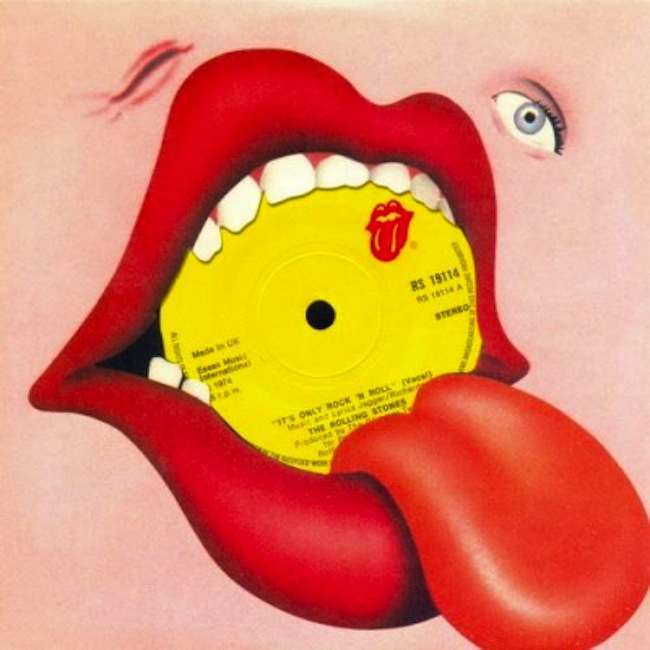 This mellow country-style ballad was recorded in Jamaica in 1972, during the sessions for Goat's Head Soup. It eventually appeared two years later as an incongruous B-side to Stones Sing Slade aka It's Only Rock'n'Roll.