WHEN Huddersfield Giants star Danny Brough (seen here with his bestselling blueberry bonbons) revealed his other life as co-owner of the Hull confectionery shop Sweeet Shack (with an extra 'e') some people may have raised an eyebrow or two.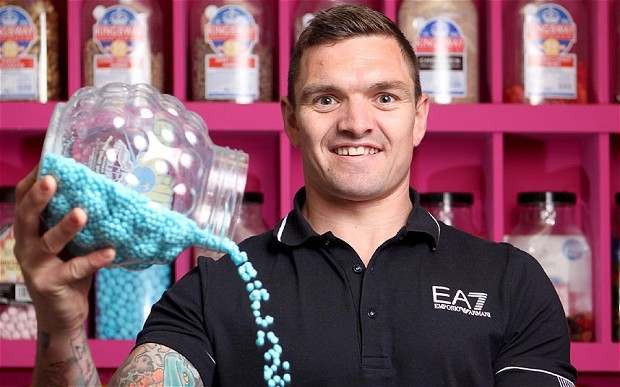 Once upon a time, however, there was nothing unusual about celebrities operating a sideline. Former footballers, boxers and cricketers opened newsagents, sports shops and pubs. And they weren't the only ones. Even the Beatles got in on the act.
Let's start with another man of Hull: soccer legend Horatio Stratton 'Raich' Carter in his emporium in George Street.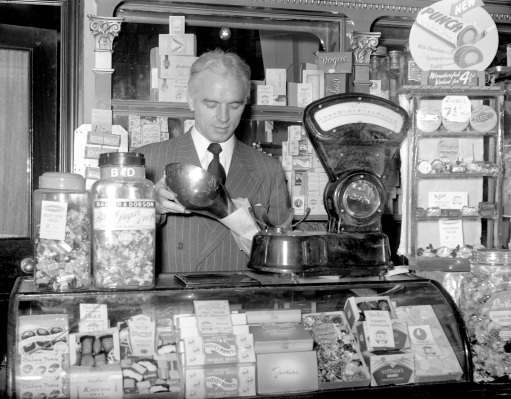 Here's the much-loved England captain Ronnie Clayton in his newsagent's on the Blackburn Road.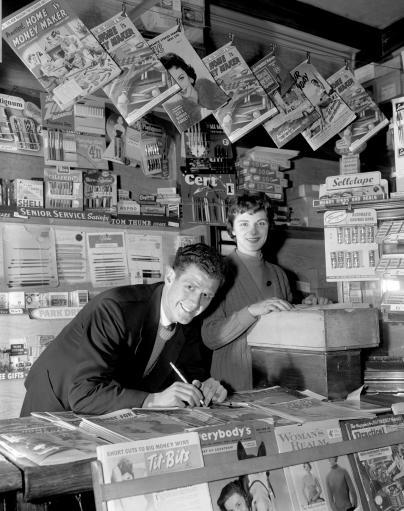 Who's this? Why, it's Nottingham Forest skipper Billy Gray in his Nottingham grocery!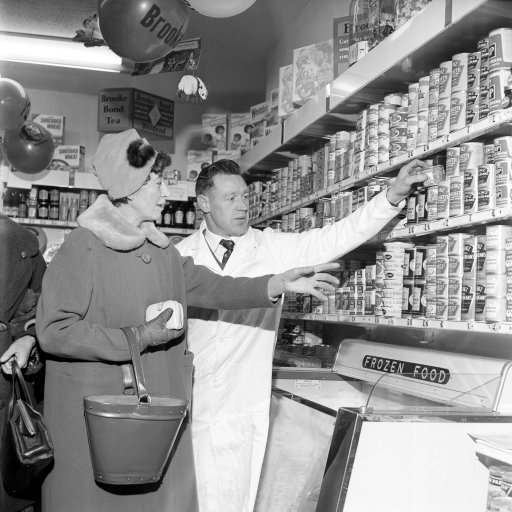 And here's Harold Larwood, 'Bodyline' batterer of Bradman and co, displaying his gentler side in his sweetshop-tobacconists. He bought the shop just after the war, when sweets (and just about everything else) were on the ration, so we can forgive him the rather sparsely populated shelves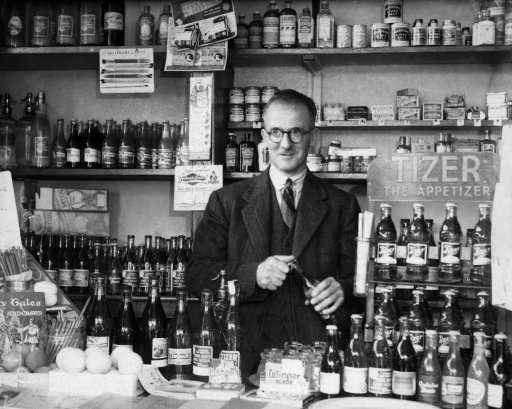 World-famous controversial referee and butcher Jack Taylor works off some aggression in his shop next door to the Molineux stadium.
Jim Baxter was the scourge of the English at Wembley in 1967, but the footballing genius is also remembered for his lifelong service to the licensed trade, part of which was served in the company of drinking buddy Sir Gary Sobers.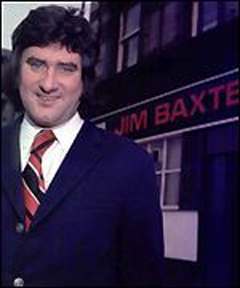 Fellow Scot Peter Lorimer, reputedly possessed of the hardest shot in the game, can still be found dispensing shots behind the bar of his pub near Elland Road.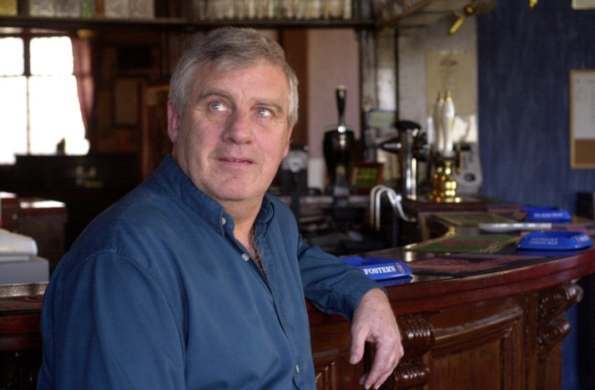 Meanwhile clean-living Lou Macari still runs his chippy near Old Trafford.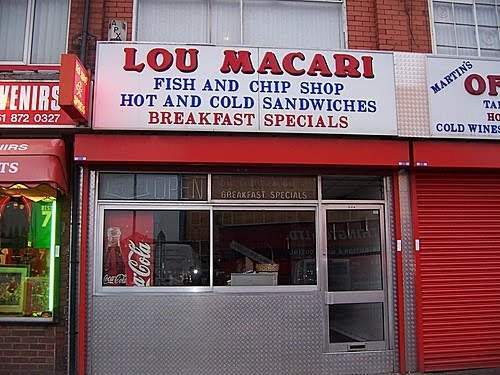 The young thrusting blades of the 1960s had no time for chips. They were too busy selling sporting goods. A young-looking Bobby Tambling, Chelsea's record goalscorer until this year, stands in front of his venerable establishment.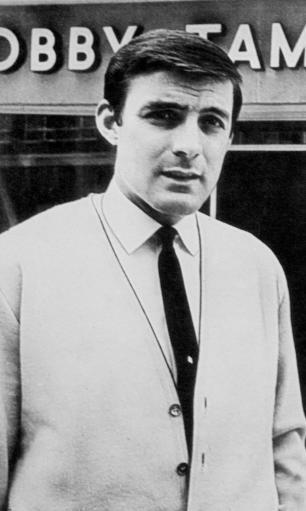 Bobby Moore takes time to sign an autograph book outside his East End gaff. Mooro favoured the bank robber's getaway car of choice…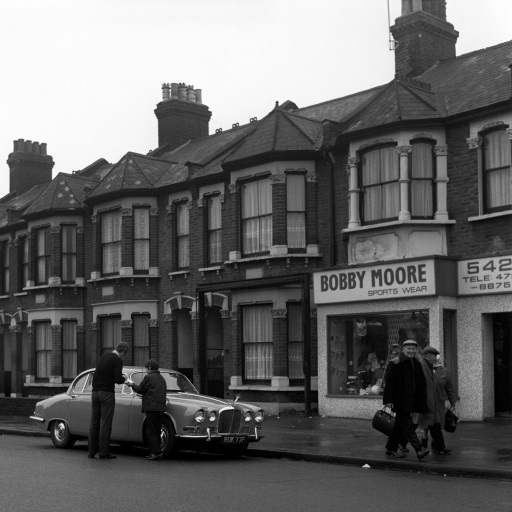 George Best, as ever, went to extremes with a fashion boutique. It was groovy, and it got groovier as the sixties progressed, but it wasn't Apple…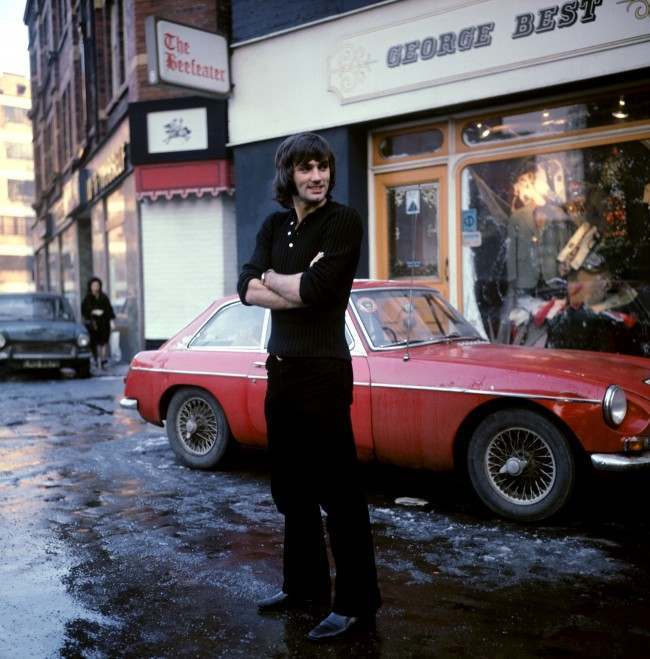 Apple – the Beatles' ill-fated venture into the rag trade – needs no introduction. It is best remembered for its colourful exterior.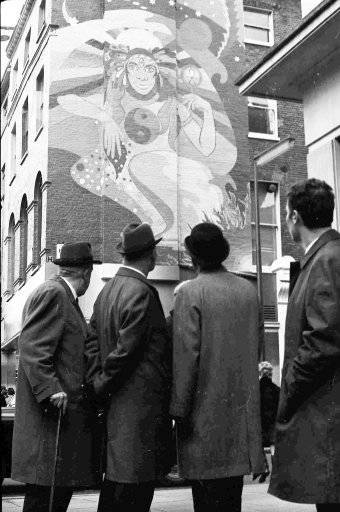 The Baker Street boutique opened in 1967 and folded the following year. Instead of a closing-down sale, they opted to give everything away, bringing the area to a standstill. This young lady displays the frock she bagged.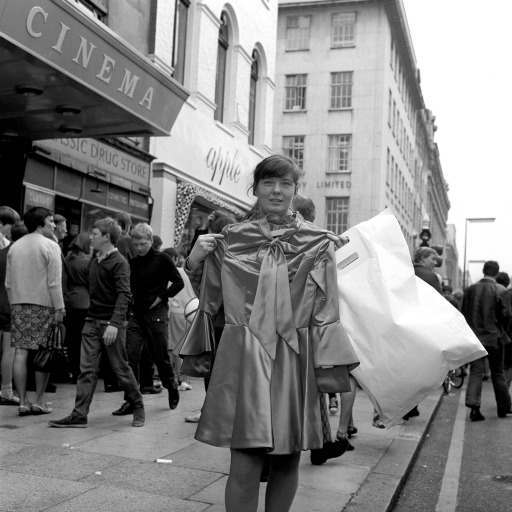 Of course the Beatles story began with a shop: The NEMS electrical store in Liverpool. Manager Brian Epstein was intrigued when teenagers began asking for a record by a local group. The rest is history. Here are 'the boys' posing for publicity snaps in the store.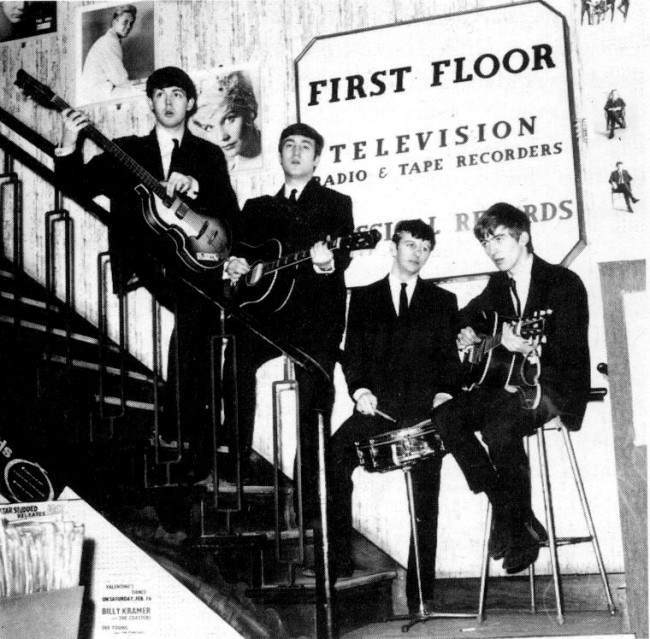 Record shops and the music business unsurprisingly went hand in hand. Radio 1 disc jockey Alan 'Fluff' Freeman is pictured spinning platters in his Leyton shop…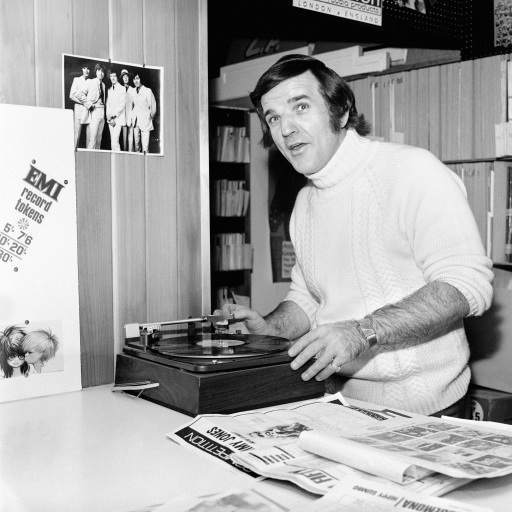 …while Shirley Bassey rummages in her imaginatively named Shirley Bassey Record Shop in Hampstead…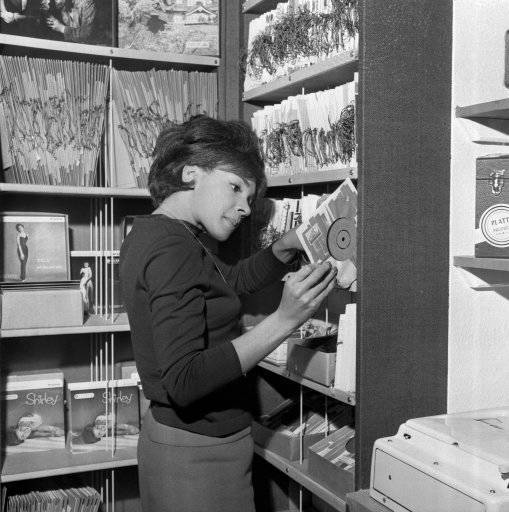 …and poses with assorted stars, including a youthful Shane Fenton, later to become Alvin Stardust…
Elton John didn't own a record shop, but he worked in one: Musicland London's West End.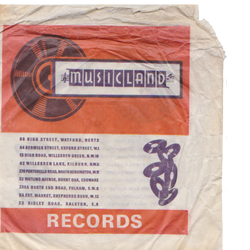 Furthermore, he continued to work there on Saturdays when he became famous. And in the mid-seventies, by which time he was the most successful recording artist on the planet, he still had the knack. He kept tabs on musical developments stateside through regular visits to One Stop Records in South Molton Street, which specialised in American imports.
Danny Baker worked there at the time, and recalls how Eton would kneel on the floor behind the counter and stack up piles of discs that he intended to purchase. If a customer appeared and there was no assistant available, Elton would pop up and serve them, to their understandable astonishment.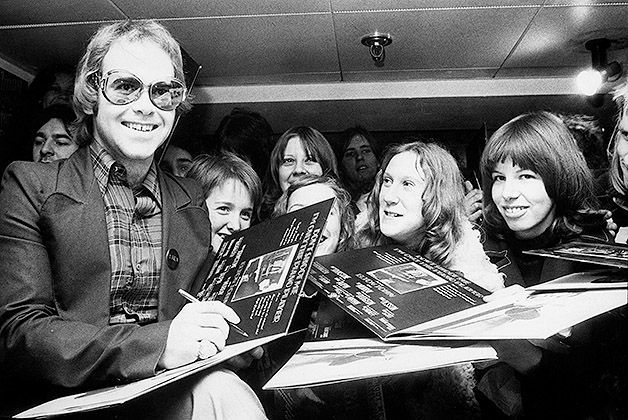 Beat that, Lady Gaga.