This is a portfolio of twelve hand-coloured pochoir prints depicting the enemies of Socialism. The "Jeu de Massacre" (Game of destruction) by Fred Deltor (pseudonym of Federico Antonio Carasso; born Turin, 2 June 1899 – died Amsterdam, 7 September 1969 ), was created around 1928.
Bojiman's tells us:
Fred Carasso left his native Italy in 1922 to escape fascism. In subsequent years his politics forced him to move several times within Europe. Carasso's drawings provided a vehicle for his critical view of society. Hypocrisy, social inequality and injustice are recurring themes. Sometimes his critiques have a humorous quality, others are more disturbing…

In the Netherlands Fred Carasso was best known for his monumental public sculptures, including the National Monument to the Merchant Navy, known as 'The Prow' (1957–1965), on the River Maas in Rotterdam.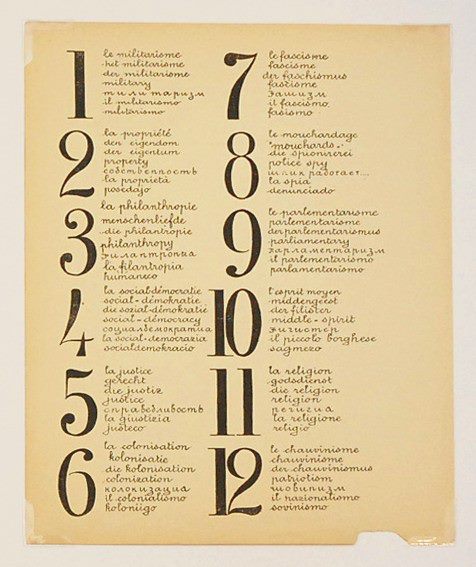 Via: Stephen Ellcock – Stephen is now contributing to Flashbak. You can follow his Facebook Page, too, which is superb.