Here are a handful of television set advertisements from France, Germany, Spain, Yugoslavia, Australia and more – all from the 1960s and 1970s.  Enjoy!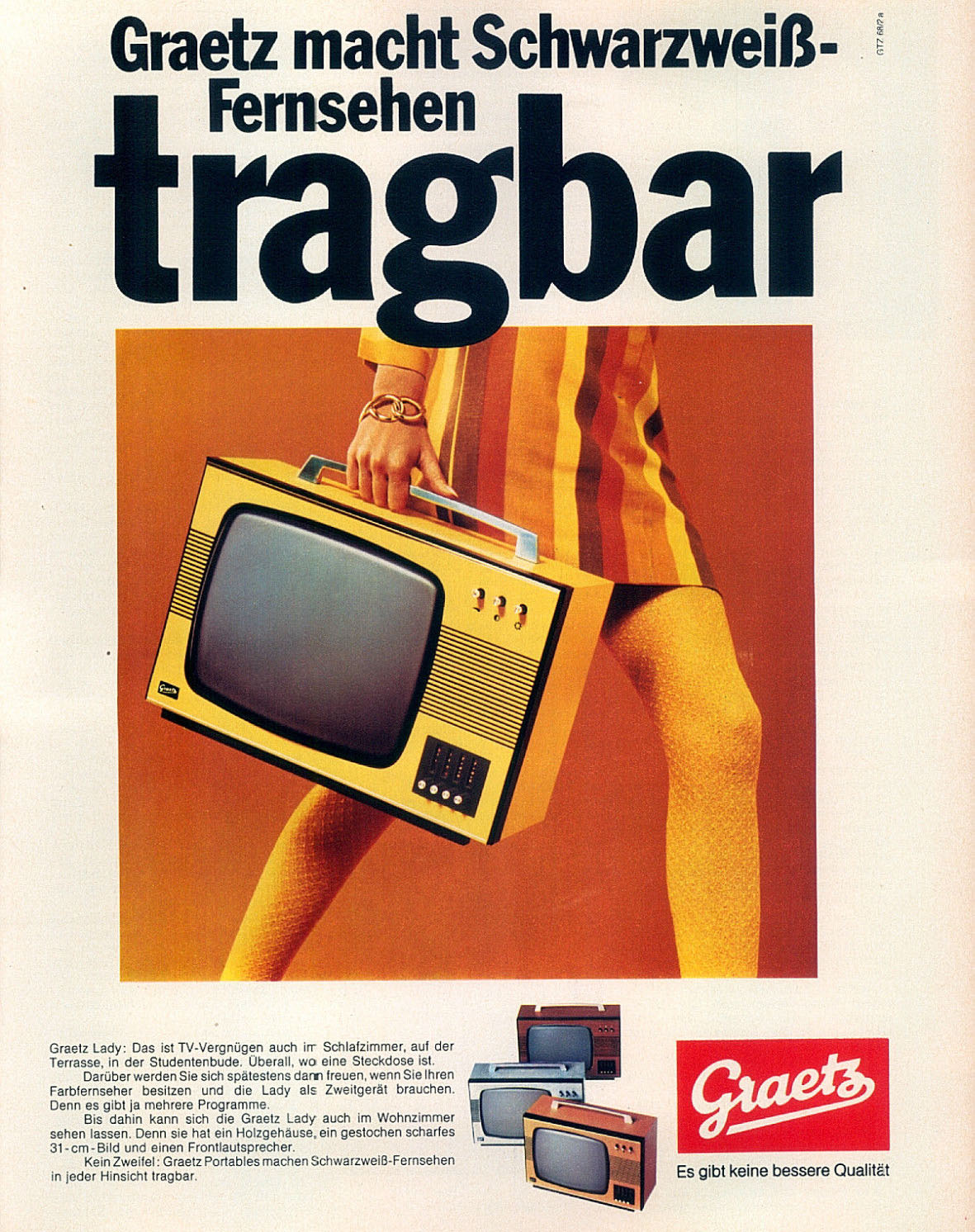 You thought your TV set was cool?  I give you – mod television.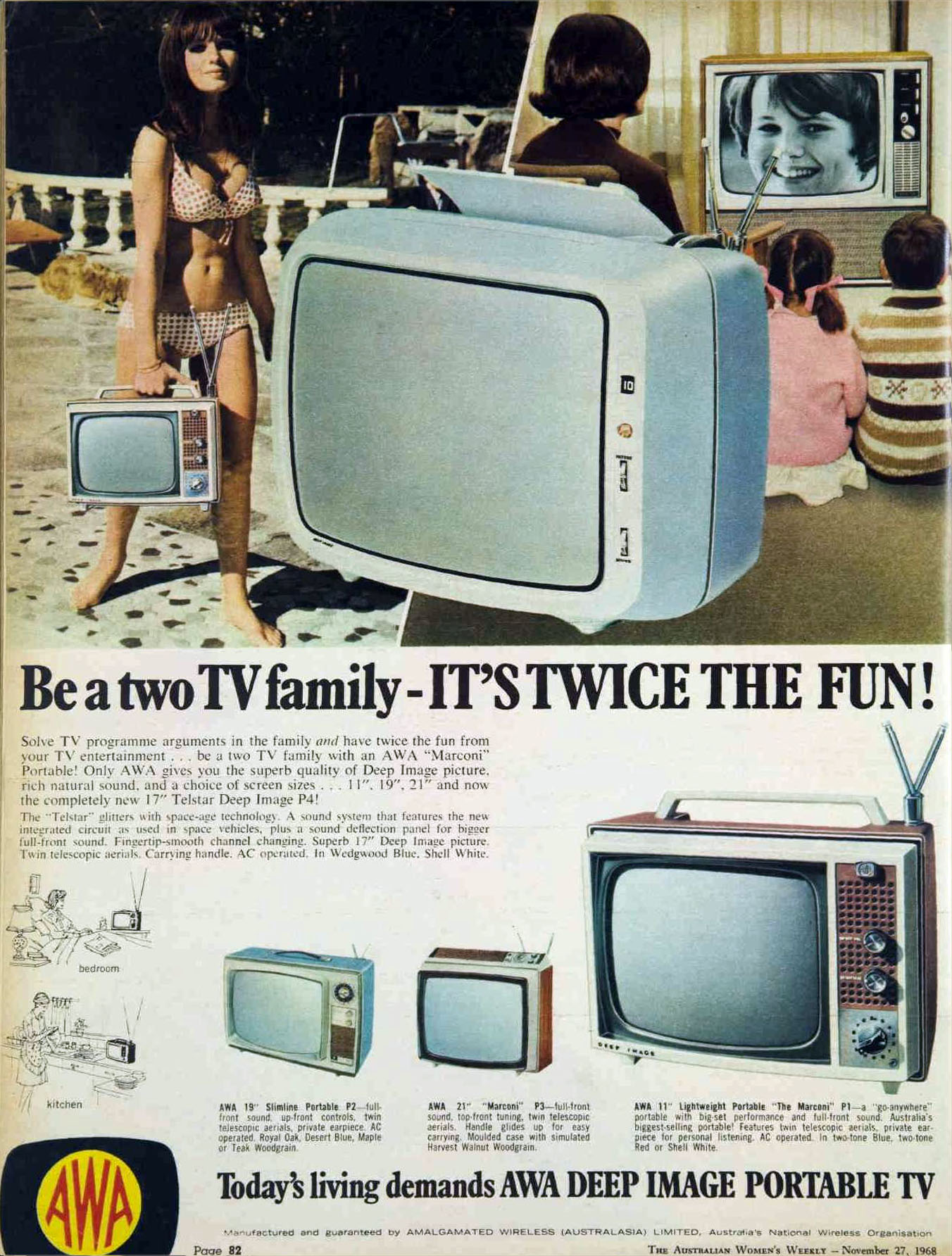 "Be a two TV family" – this Australian ad offers the outlandish proposition of having more than one television in a home. Imagine the possibilities!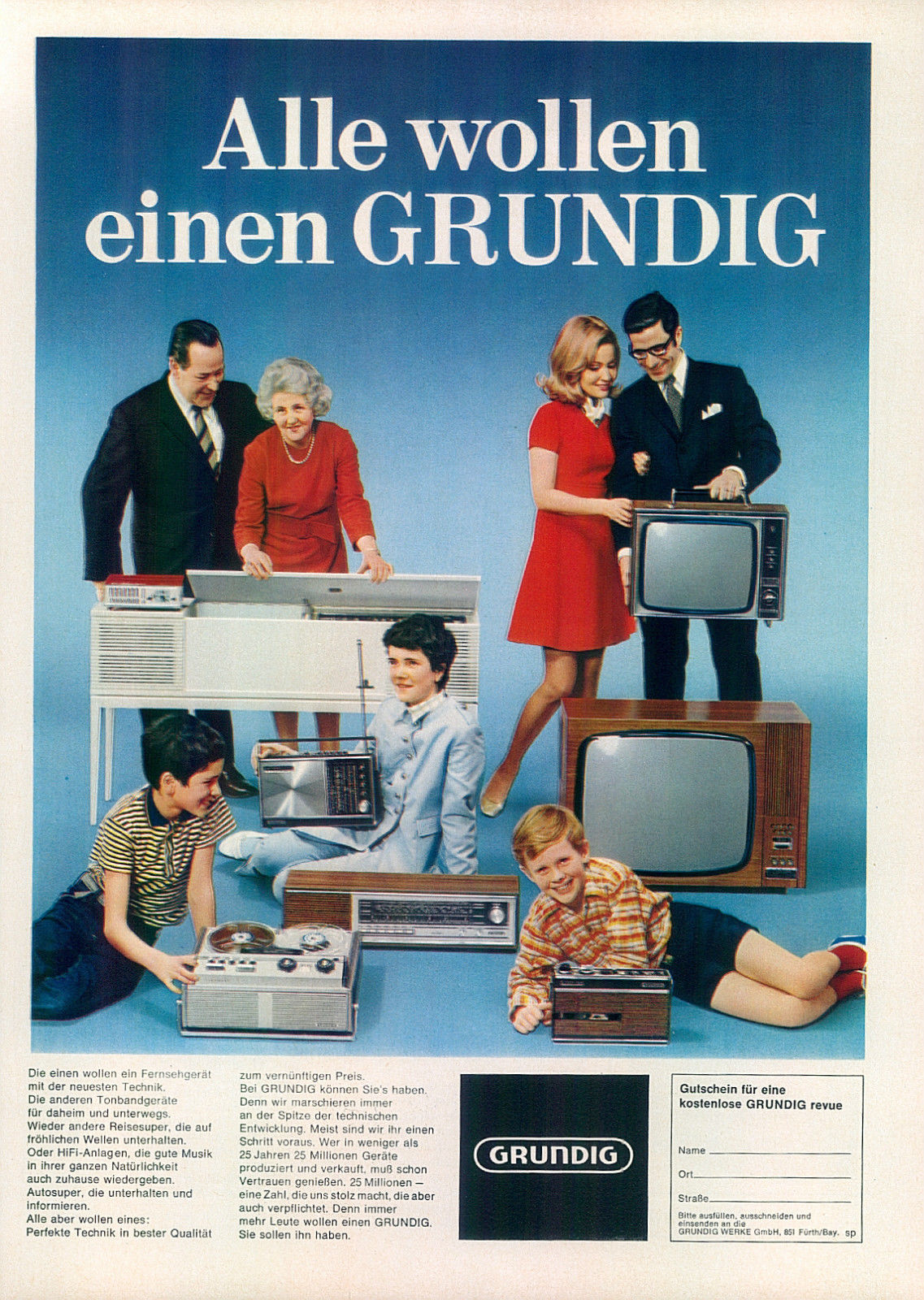 Grundig has tech for the whole family: a TV set for mom and dad, a stereo system for the grandparents, portable stereos for the boys, and an AM/FM radio for the autistic daughter in powder blue leisure suit.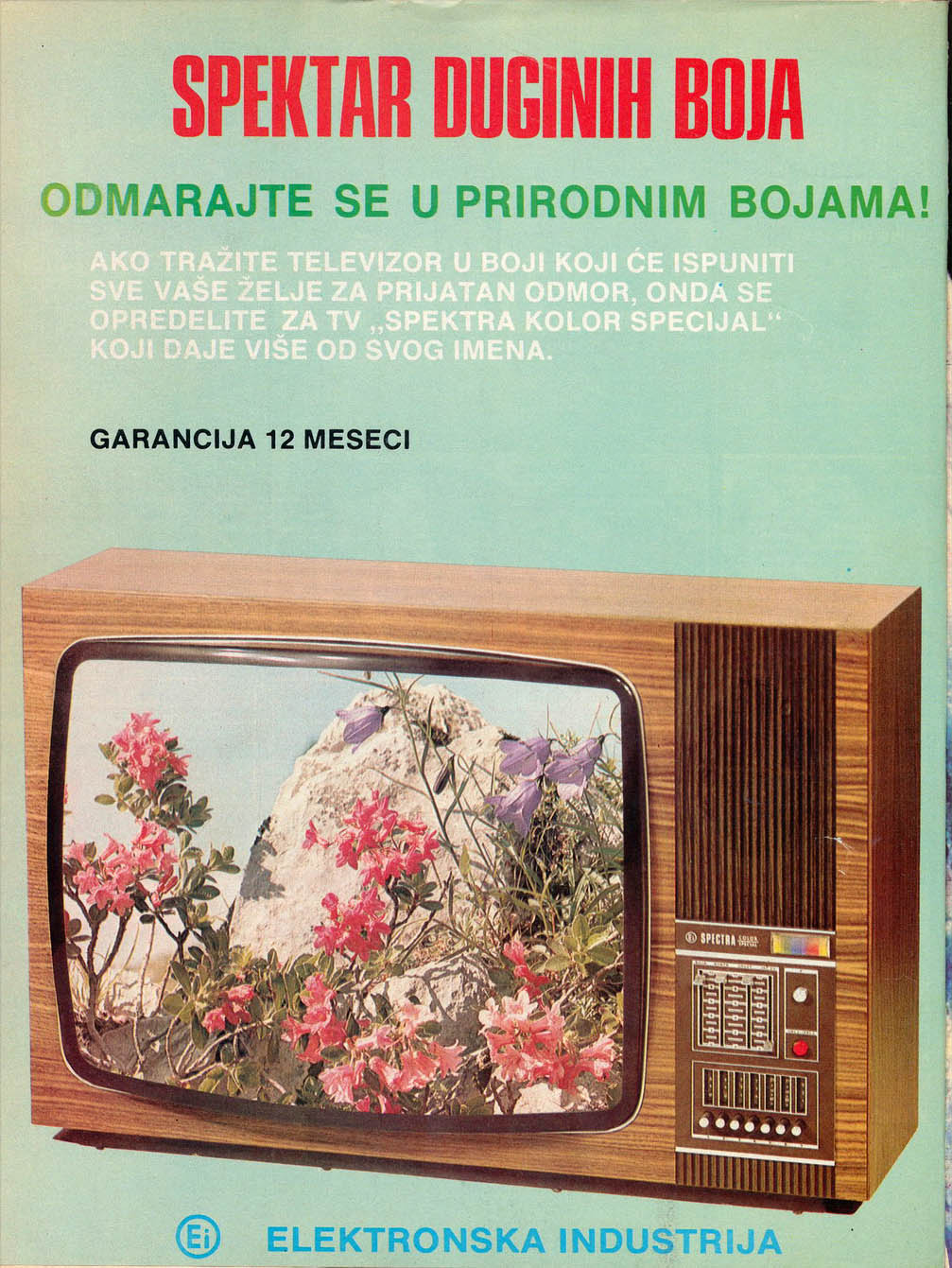 1975 Yugoslavian television set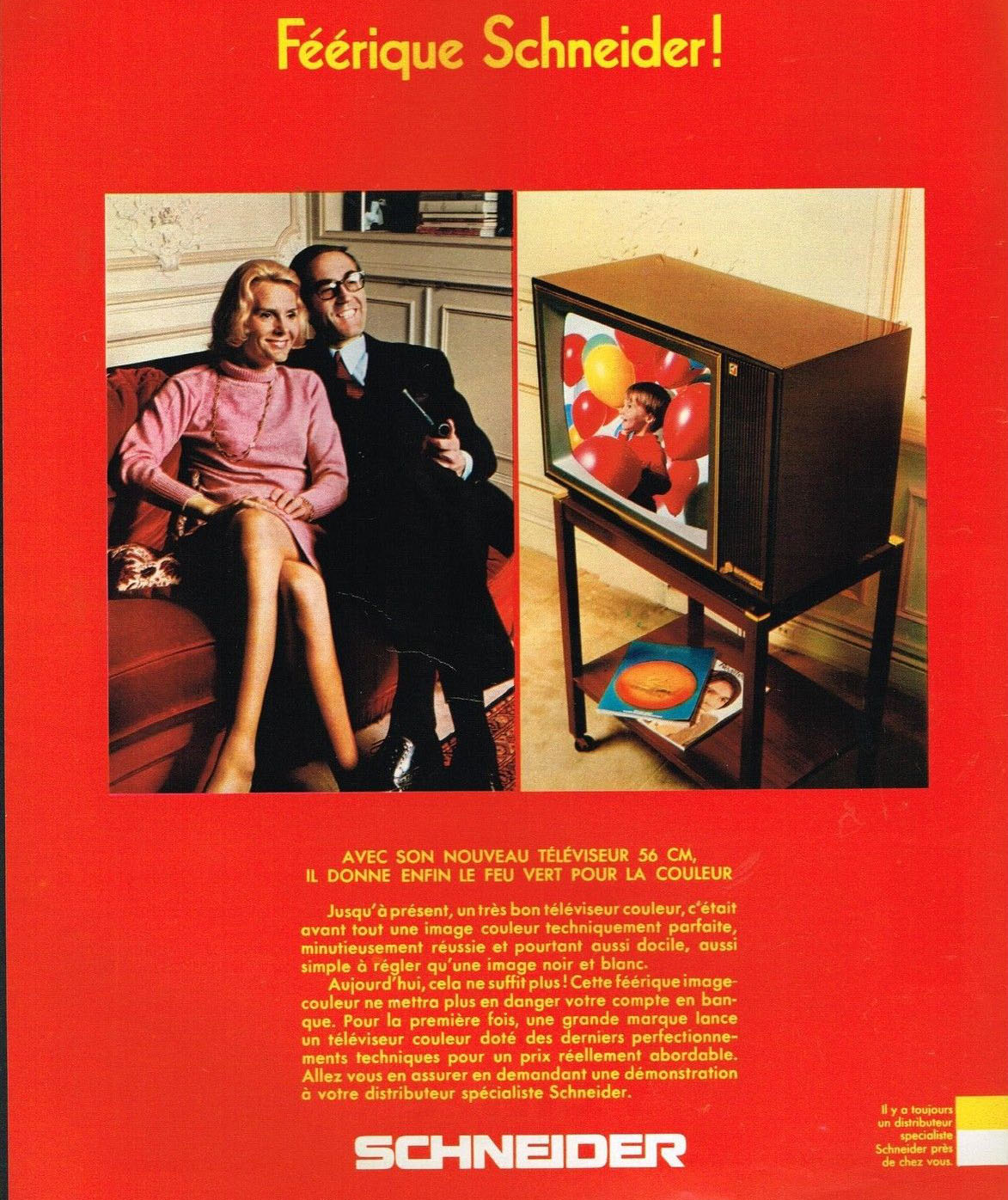 Mom and dad just love to watch shows about kids surrounded by balloons.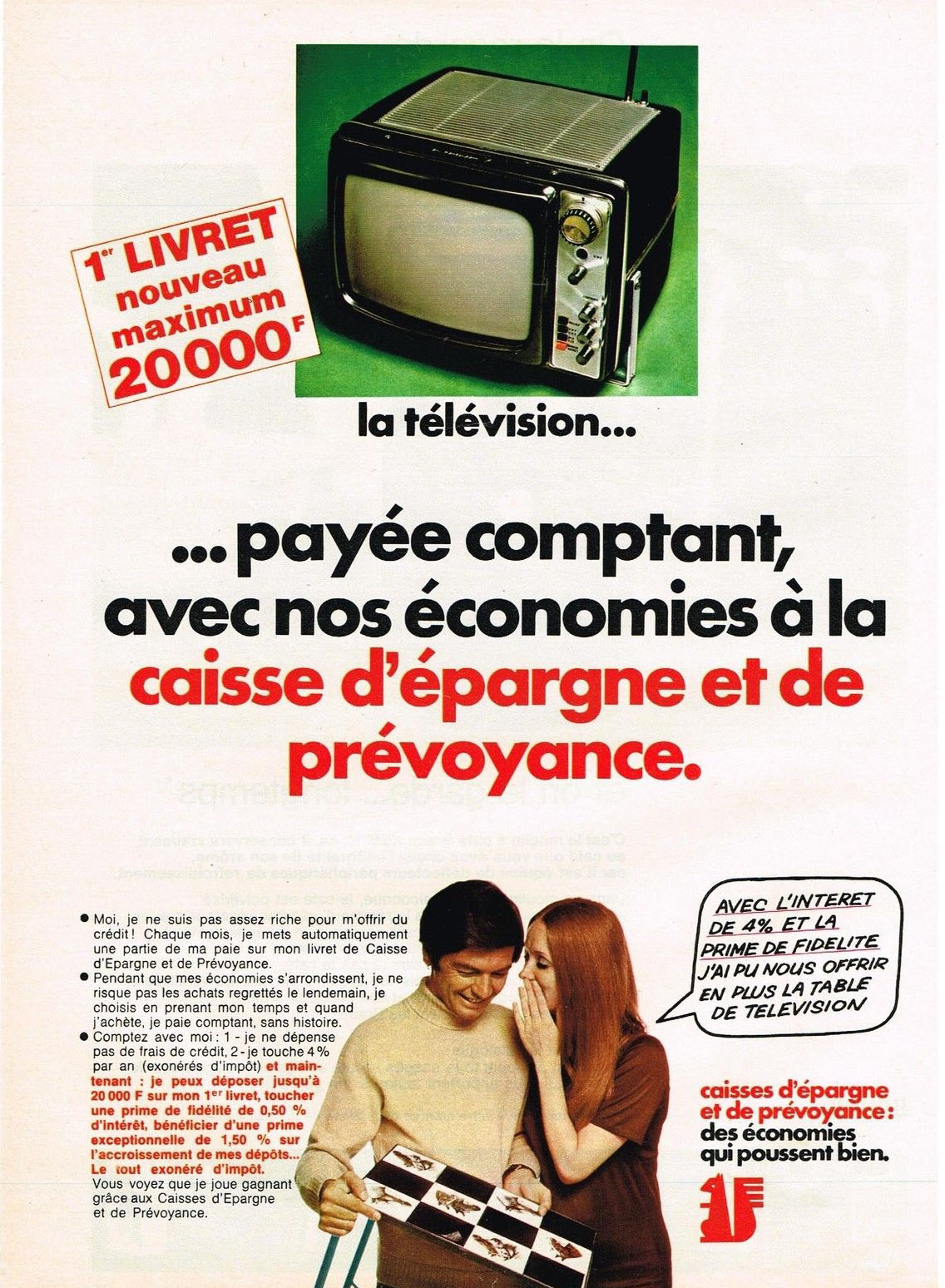 You think she's whispering sexy nothings in his ear.  In fact, she's letting him know she got this crummy TV tray thrown in when she put the television on credit.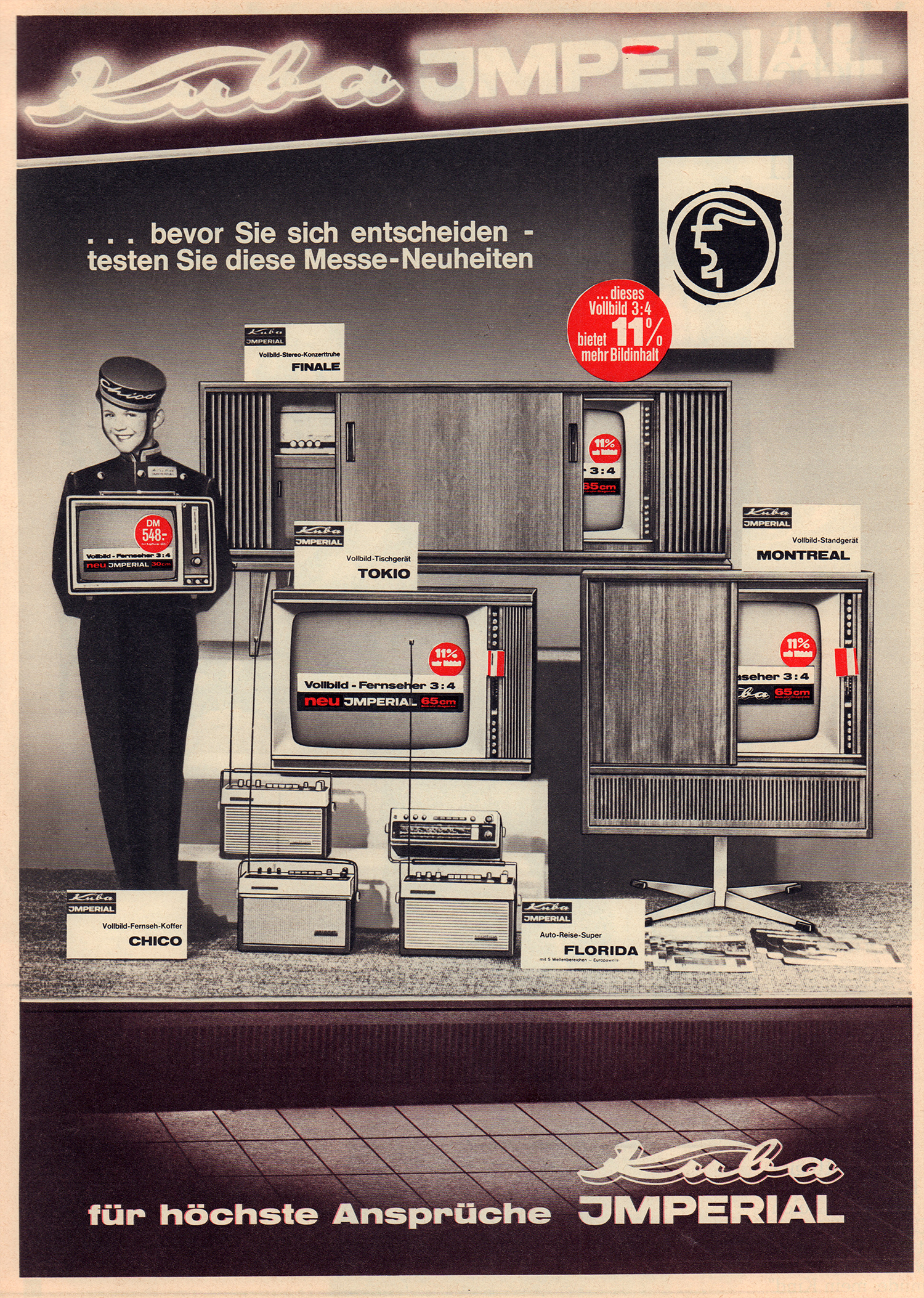 1965 Germany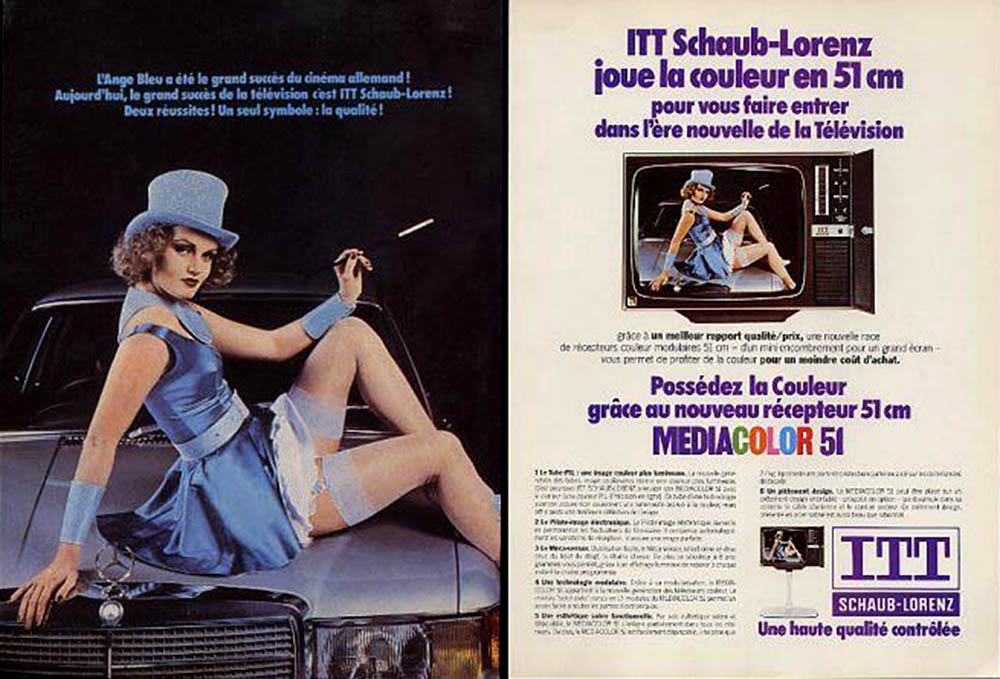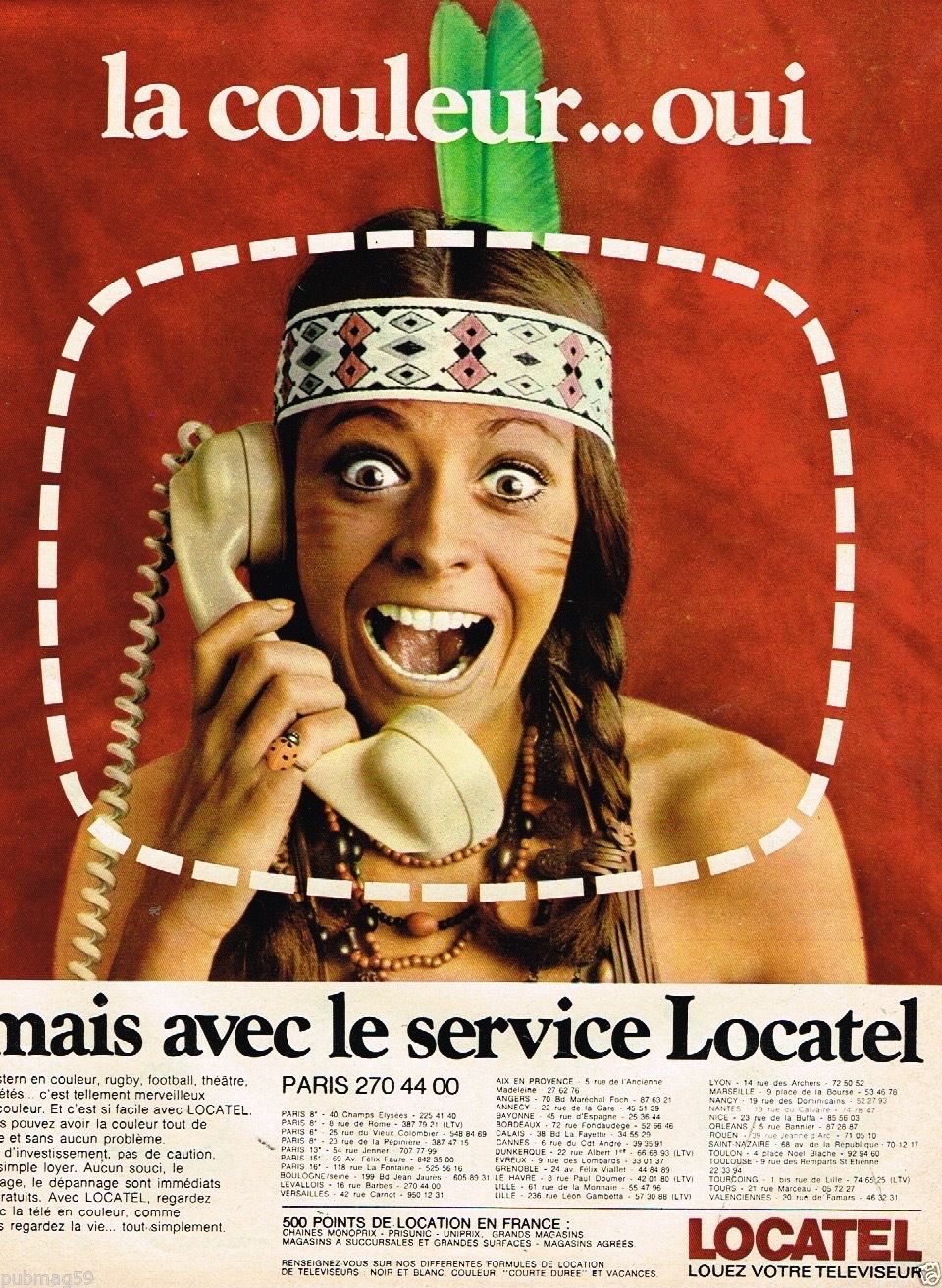 "Color…yes. But with the Locatel service. Locatel – Rent Your TV"
Not quite clear on why she's a Native American, or dressed like one… and holding the receiver upside down.  Someone out there want to speculate?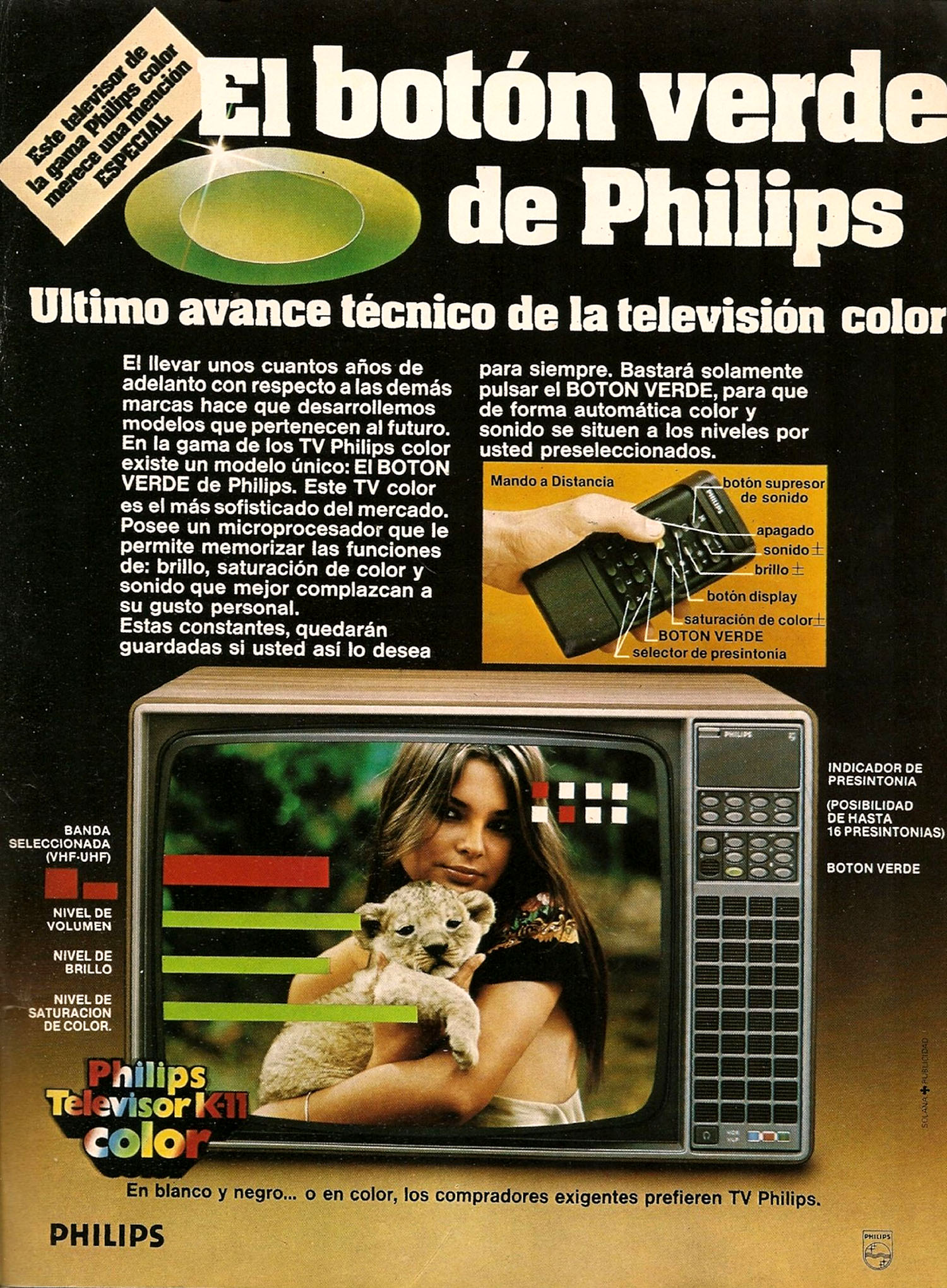 Spain 1979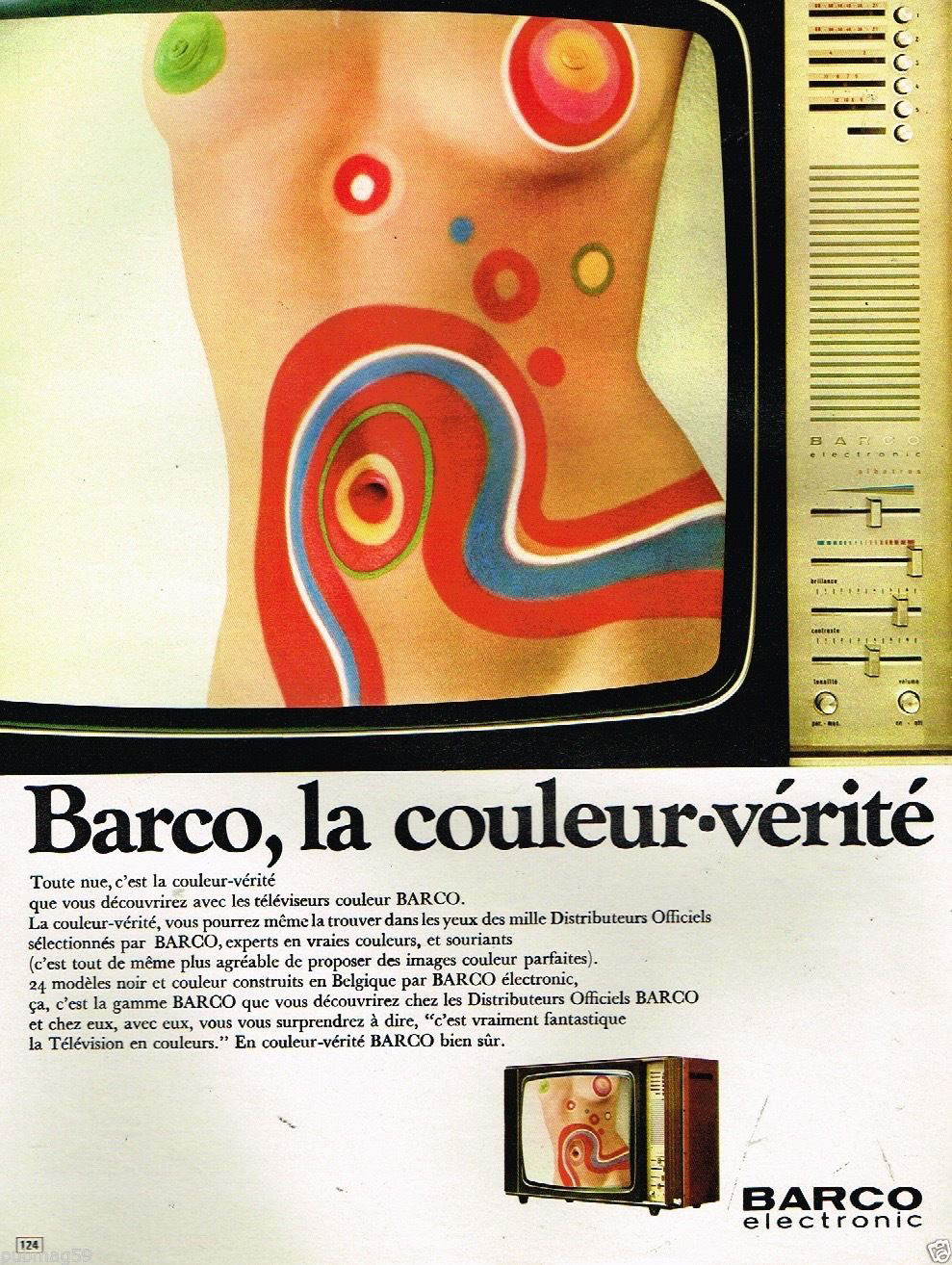 Holy cow.  Only in France.  This 1970 advertisement simply would not fly in the US.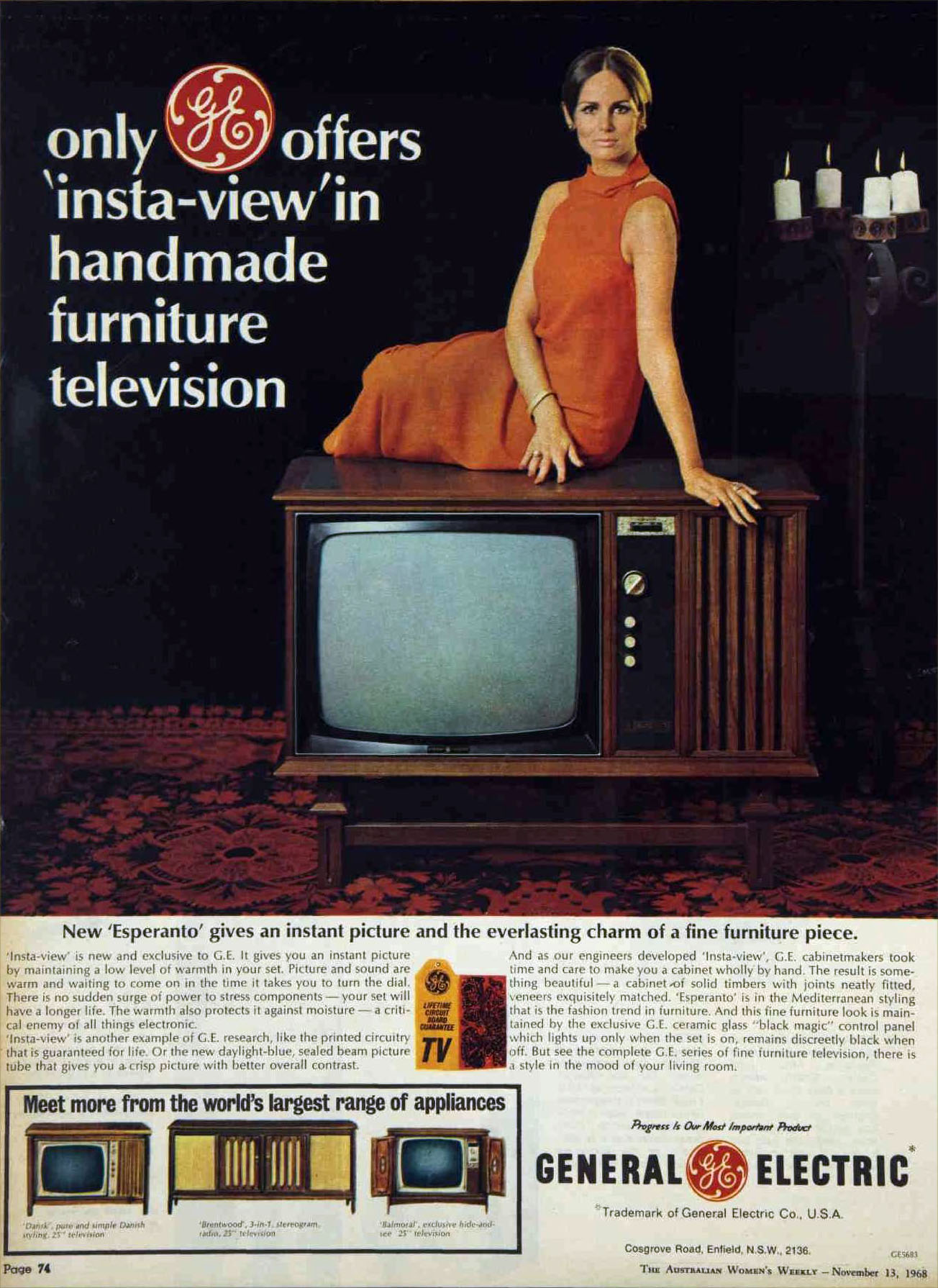 Australia 1968.  I miss the "furniture television". My grandparents had one, and it would take a forklift to move – with a built-in record player, no less.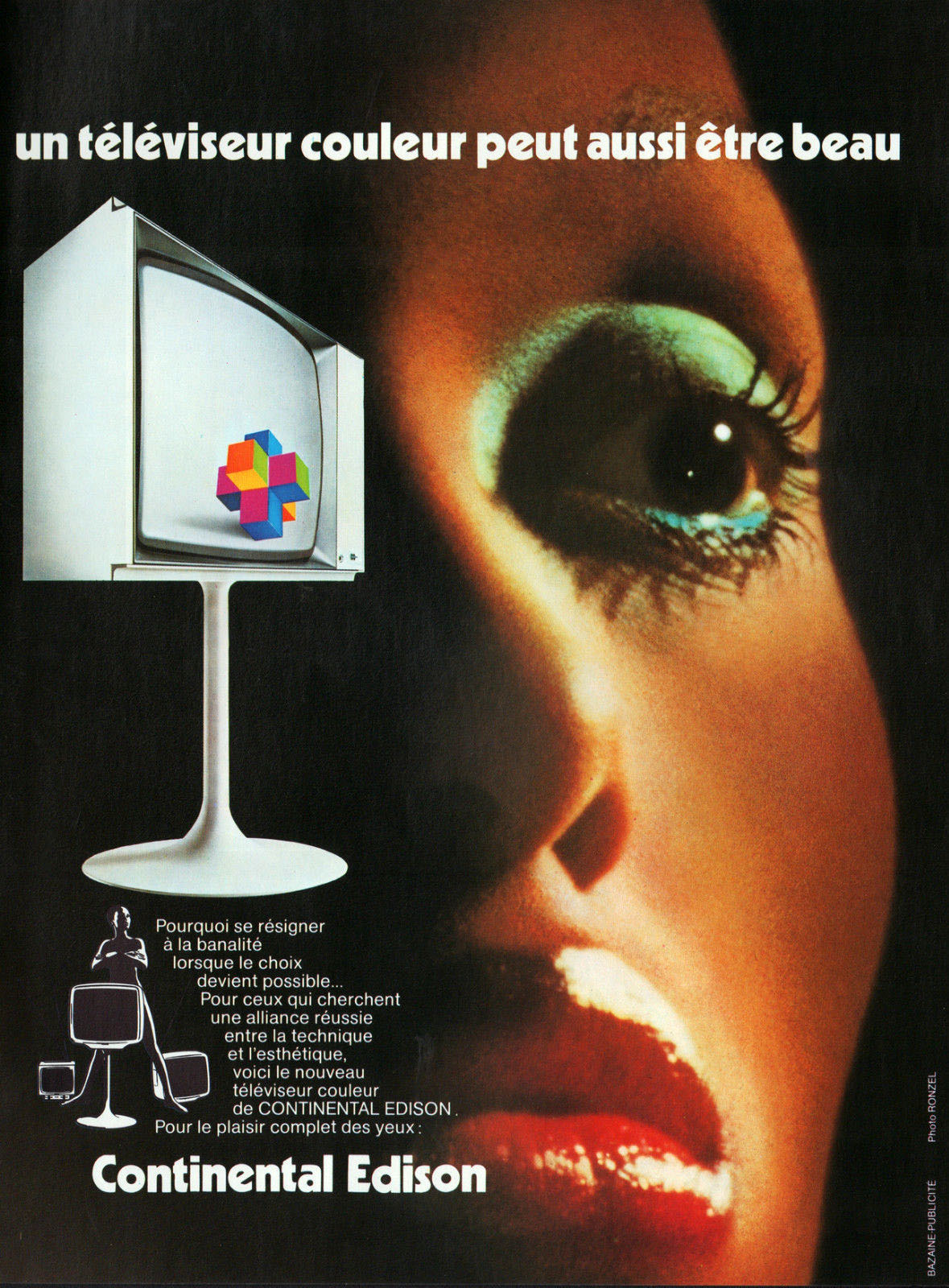 A "modern" looking television set from 1973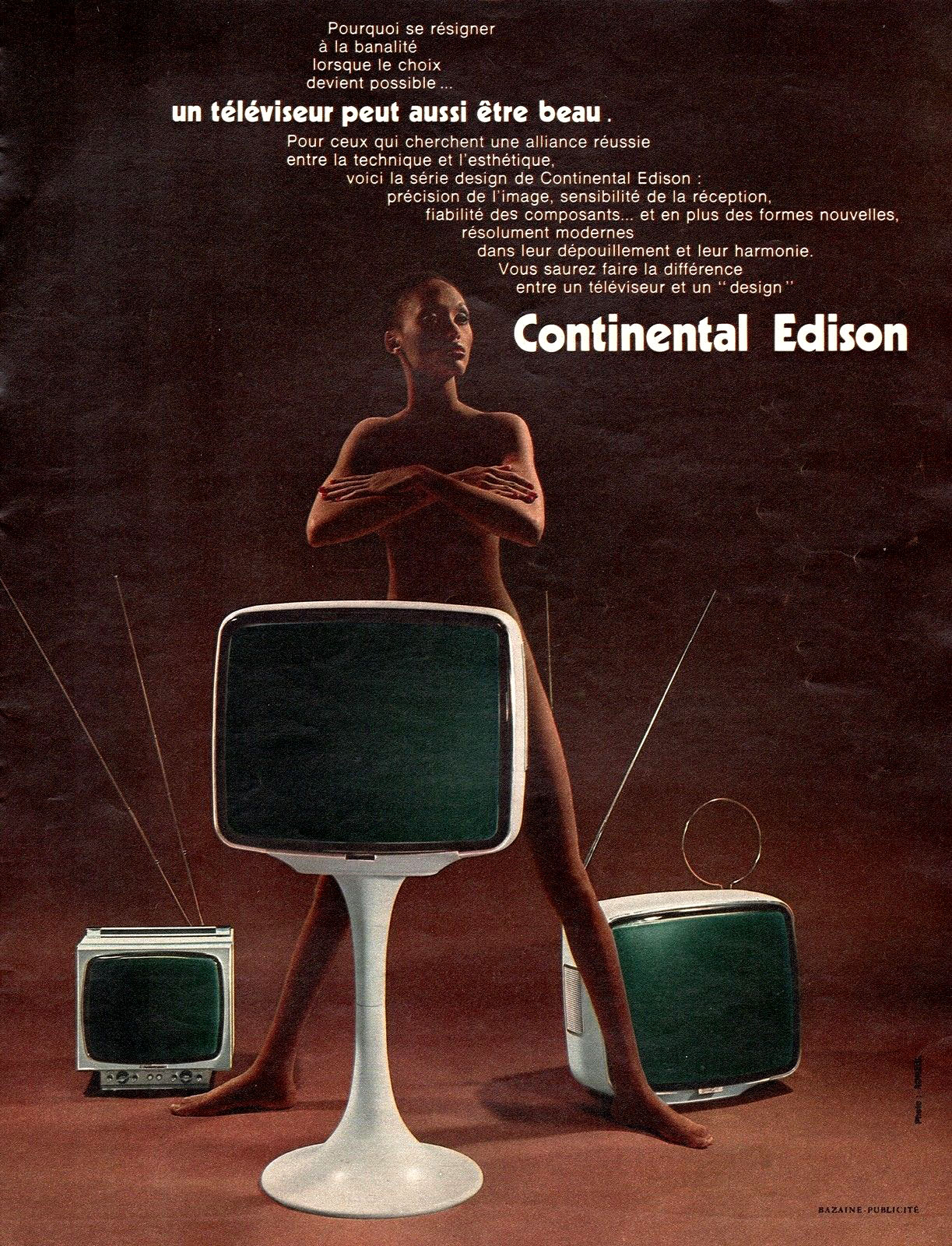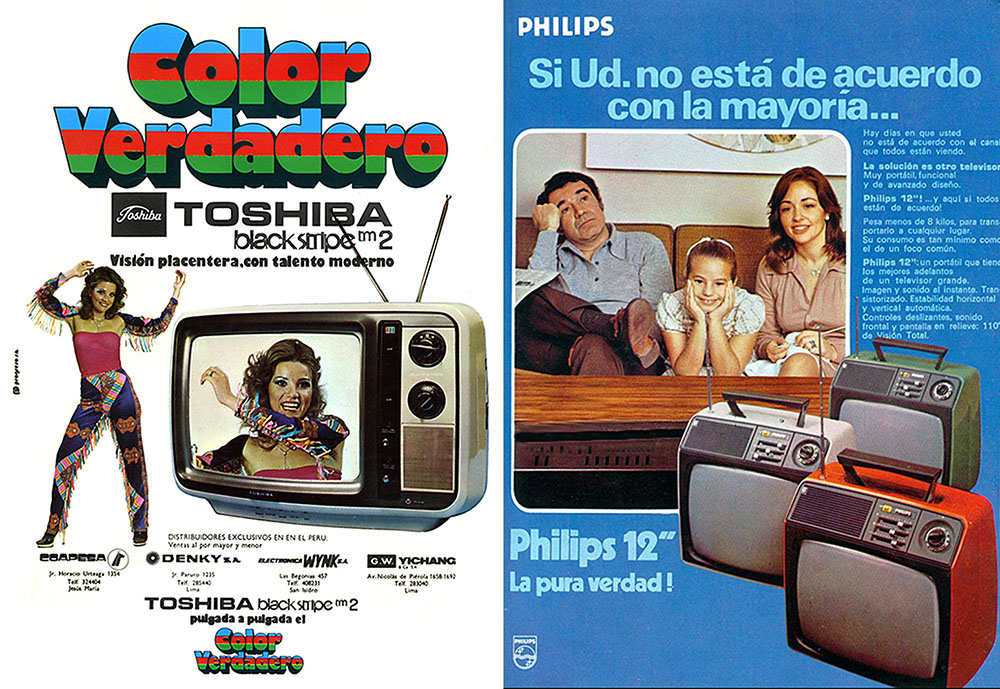 The take home message message from the Philips ad: When your wife and daughter are watching "Pequeña Casa en la Pradera", grab your small TV and get the hell out.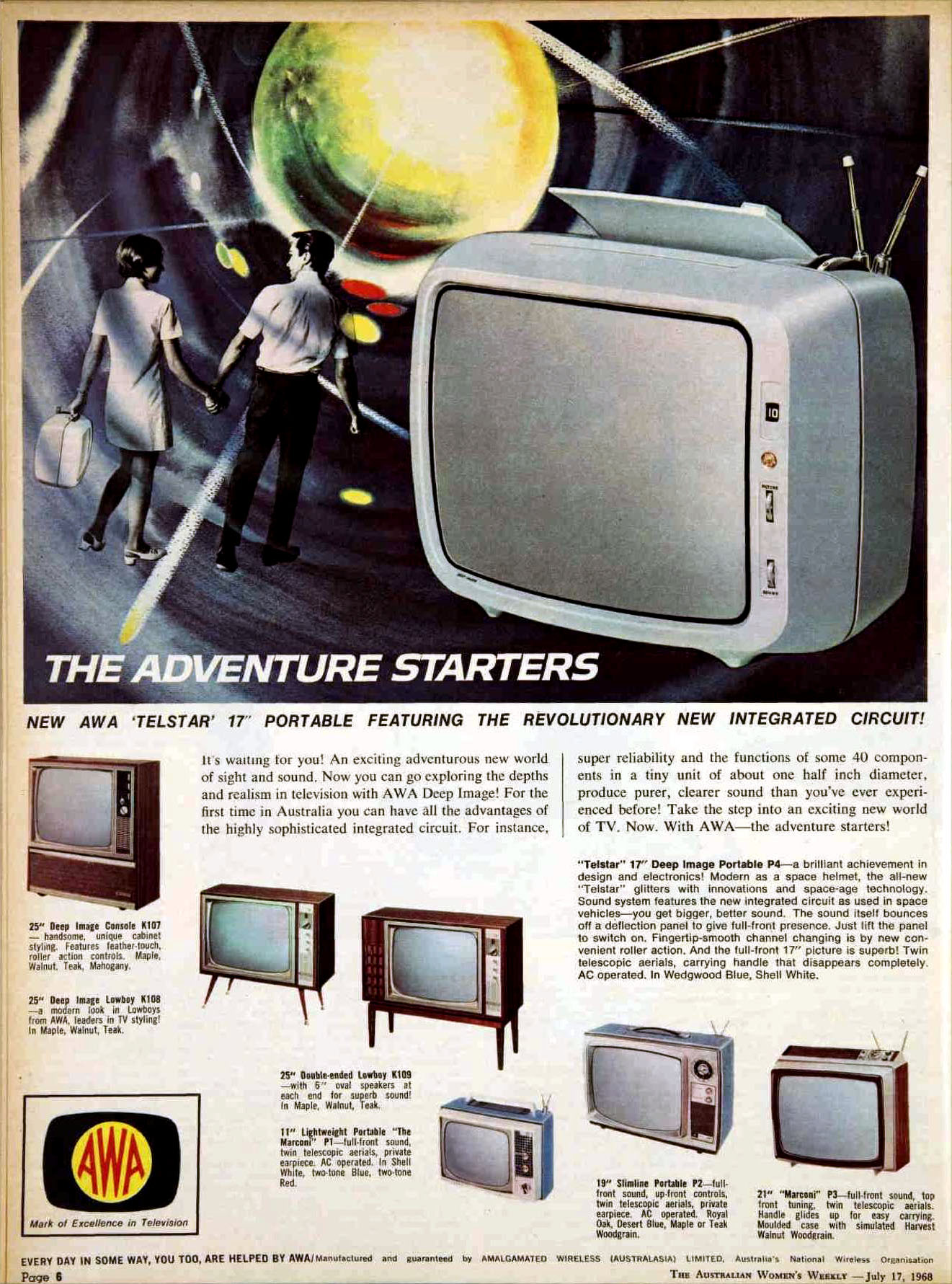 Australia 1968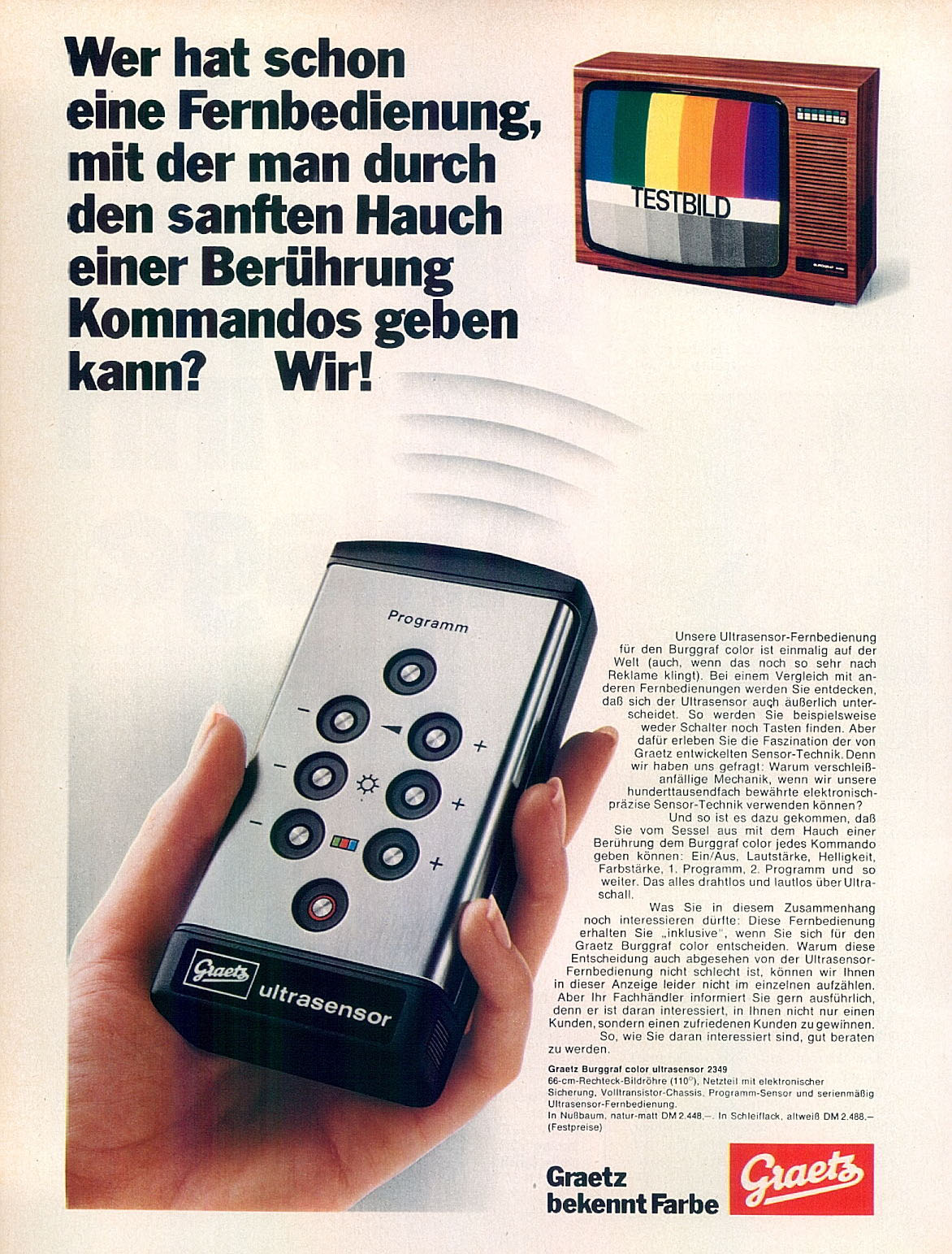 You millennials take it for granted, but TV remote is objectively the greatest invention in the history of mankind.