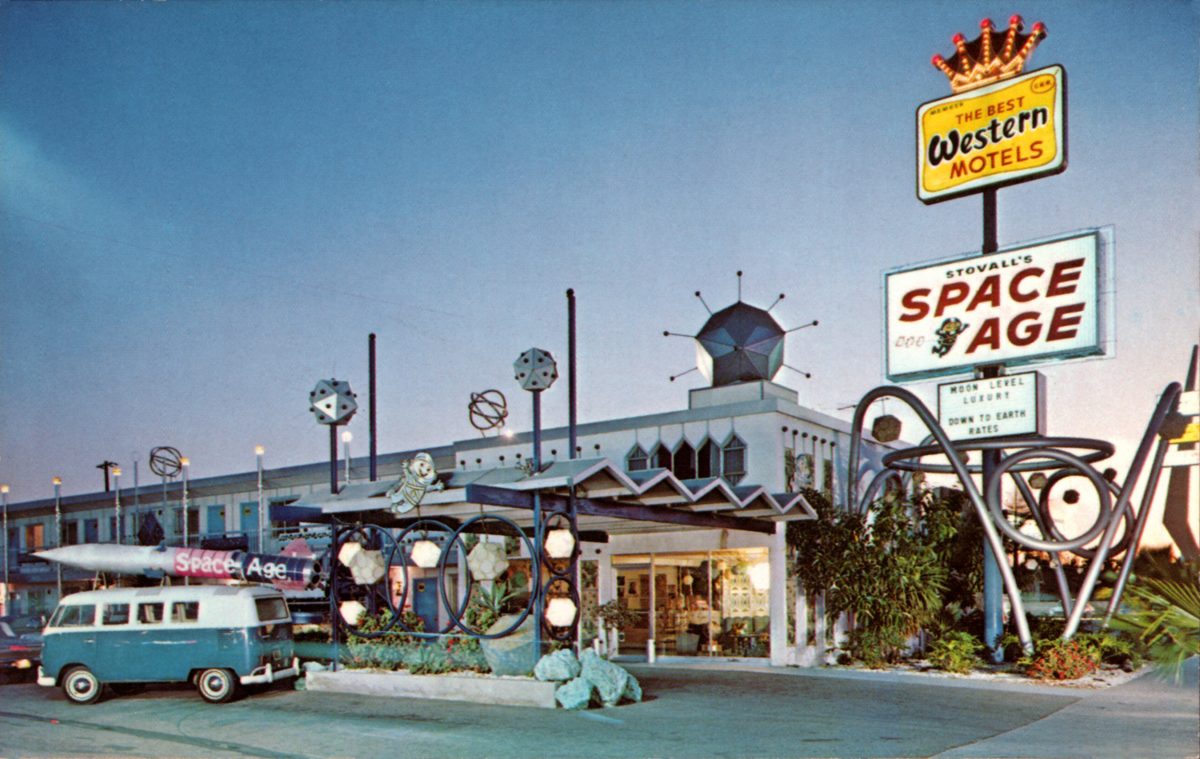 The Space Age Lodge in Anaheim, California, housed its first cadets in 1965. One of five cosmic-themed motels created by industrialist Al Stovall, the Space Age Lodge was partnered with the Inn of Tomorrow, the Cosmic Inn, The Galaxy, another Space Age Lodge (all in Anaheim) and the Space Age in Gila Bend, Arizona. This was "MOON LEVEL LUXURY" at "DOWN TO EARTH RATES."
Let's travel back in time to when 60s kitsch was out of this world.
Al Stovall, a past president of Best Western, was the original owner and designer, and was inspired in the design by his affiliation with the newly formed Space program. He owned a copper mine and a plastic factory, which made his ability to create special designs and implement a variety of creative interior and exterior decorations a cinch. Many of the lamps, room dividers and exterior do-dads were made from materials from his mine and factory.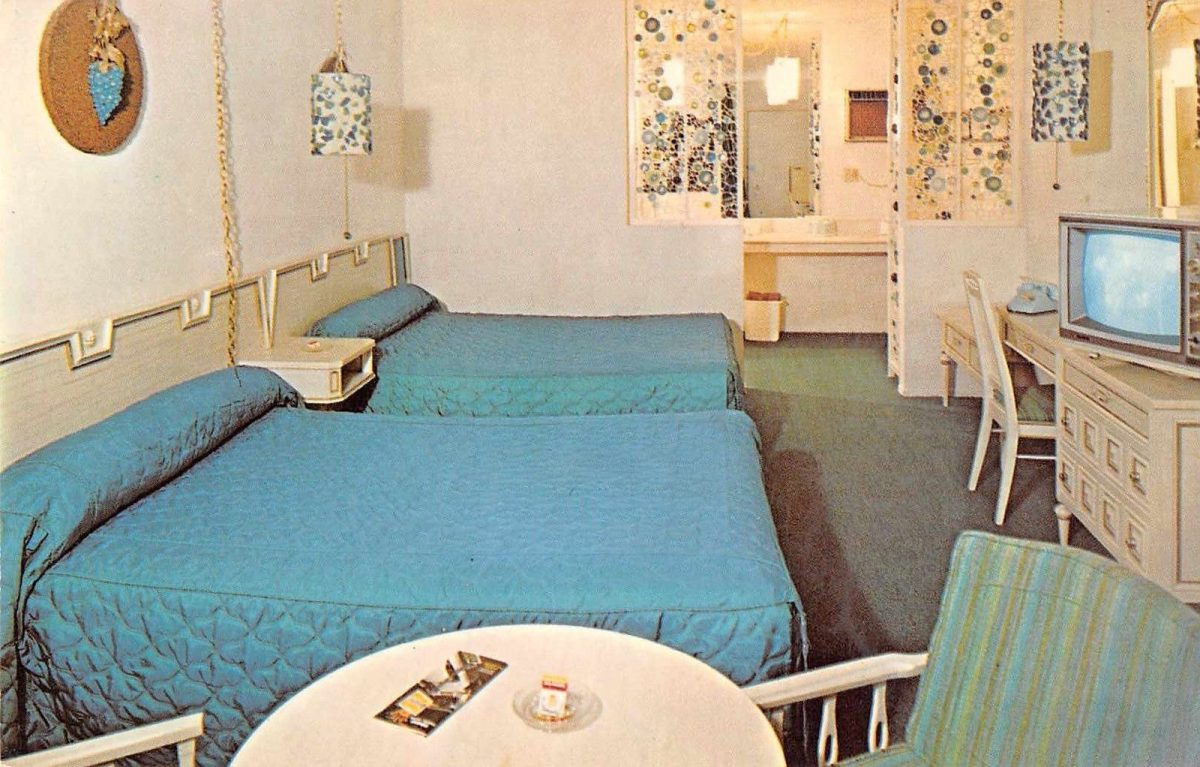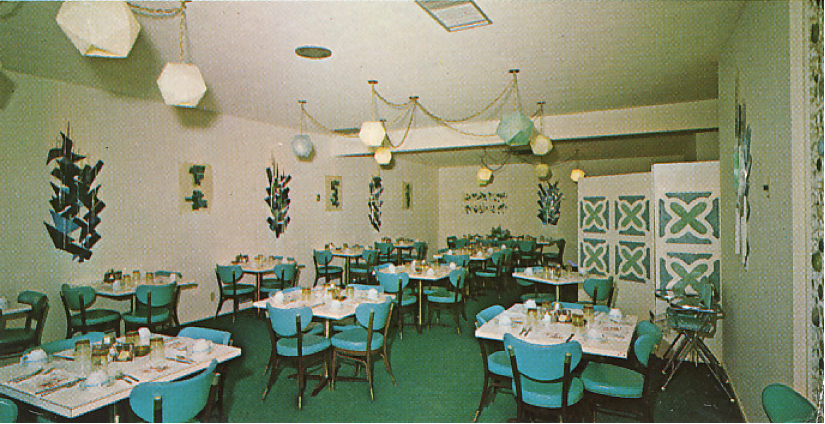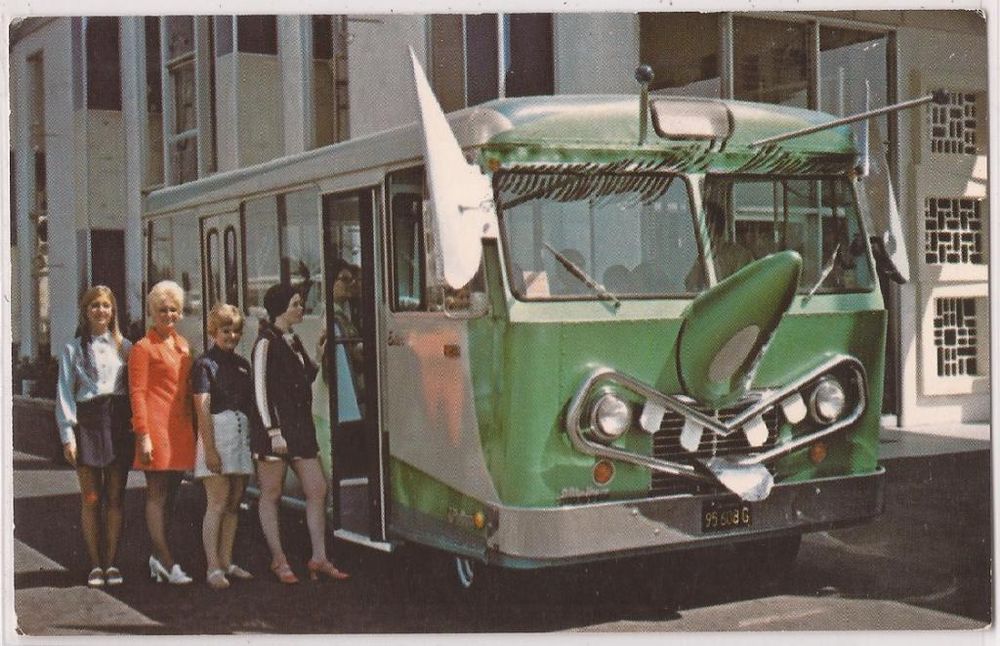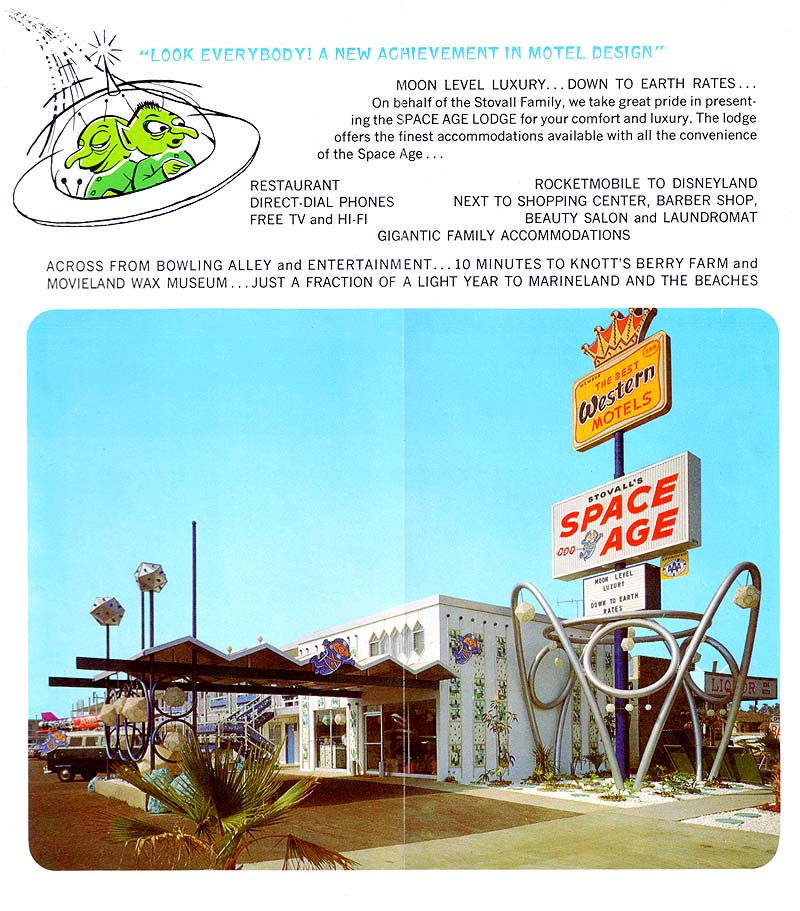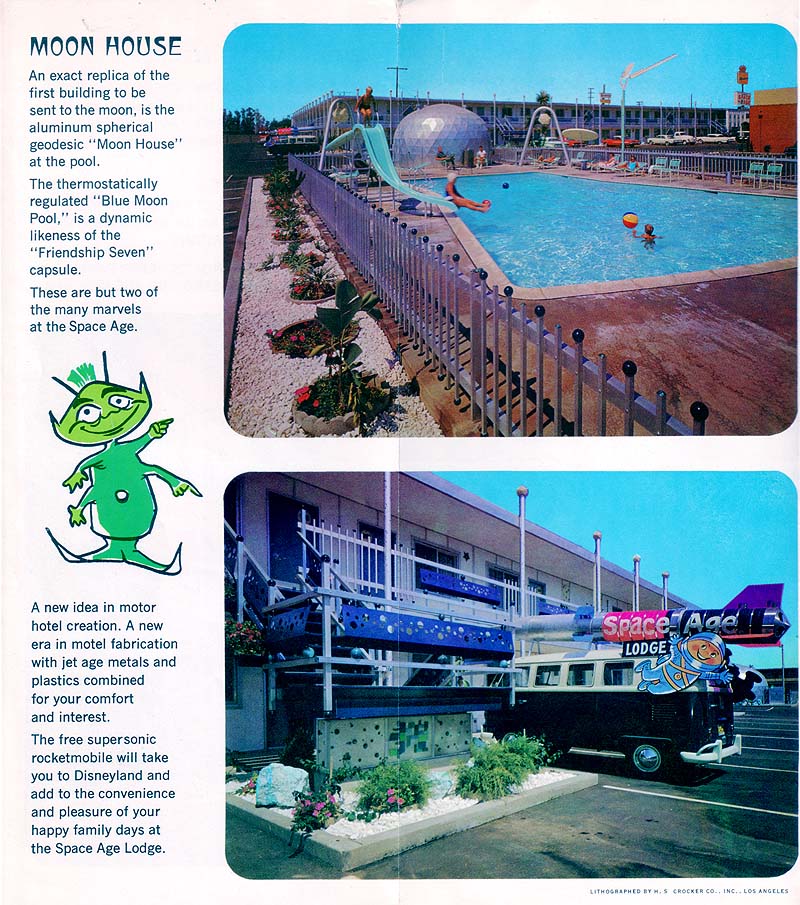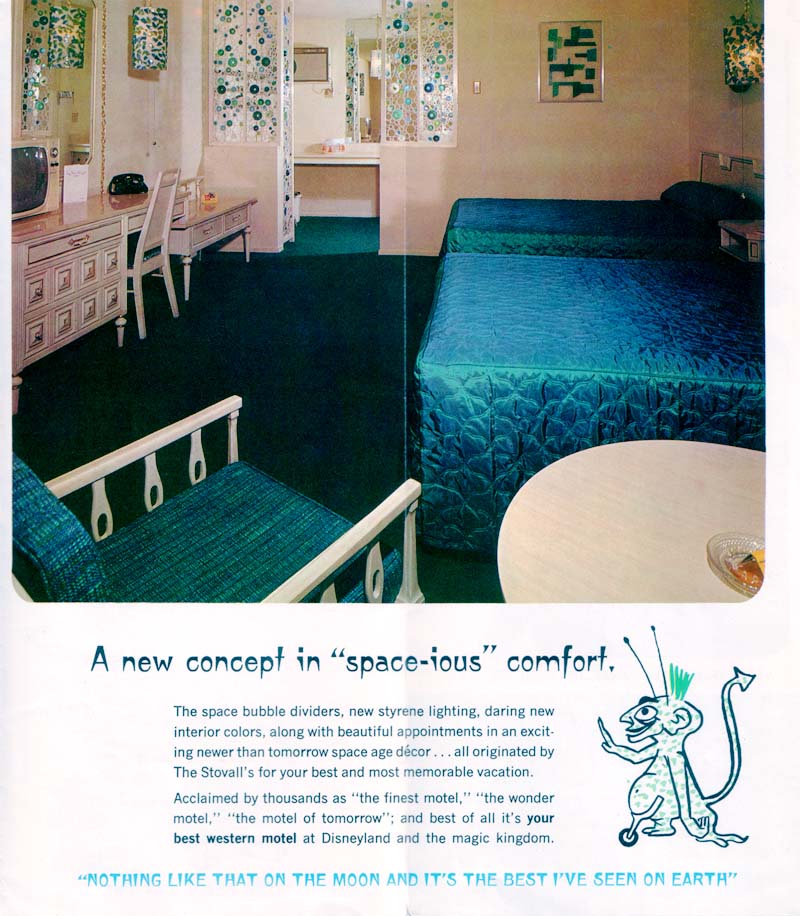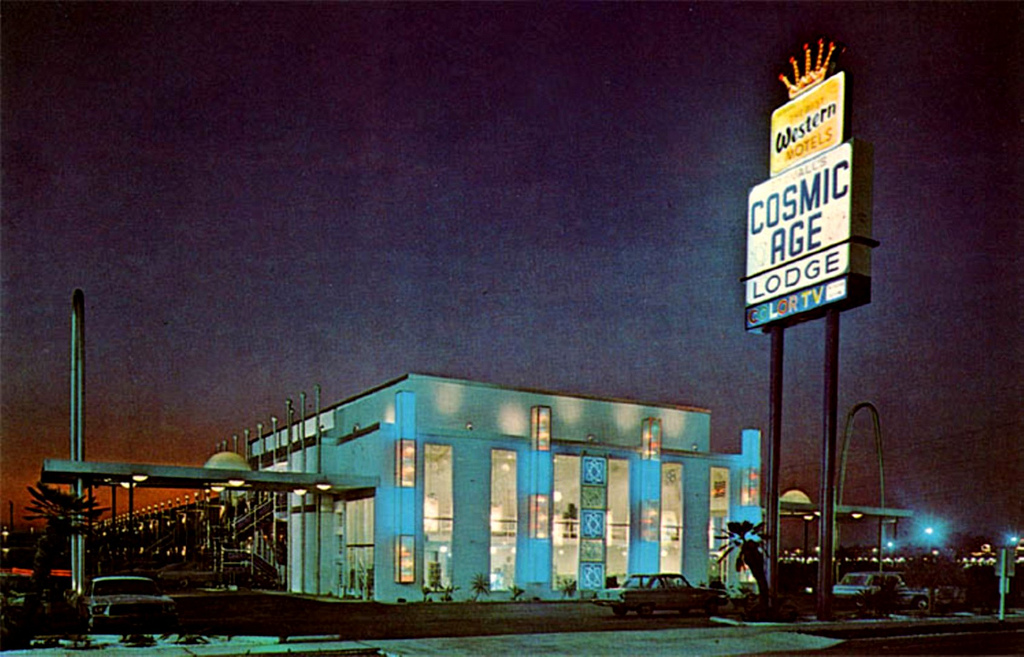 Via: Fun Set Strip, Synthetrix