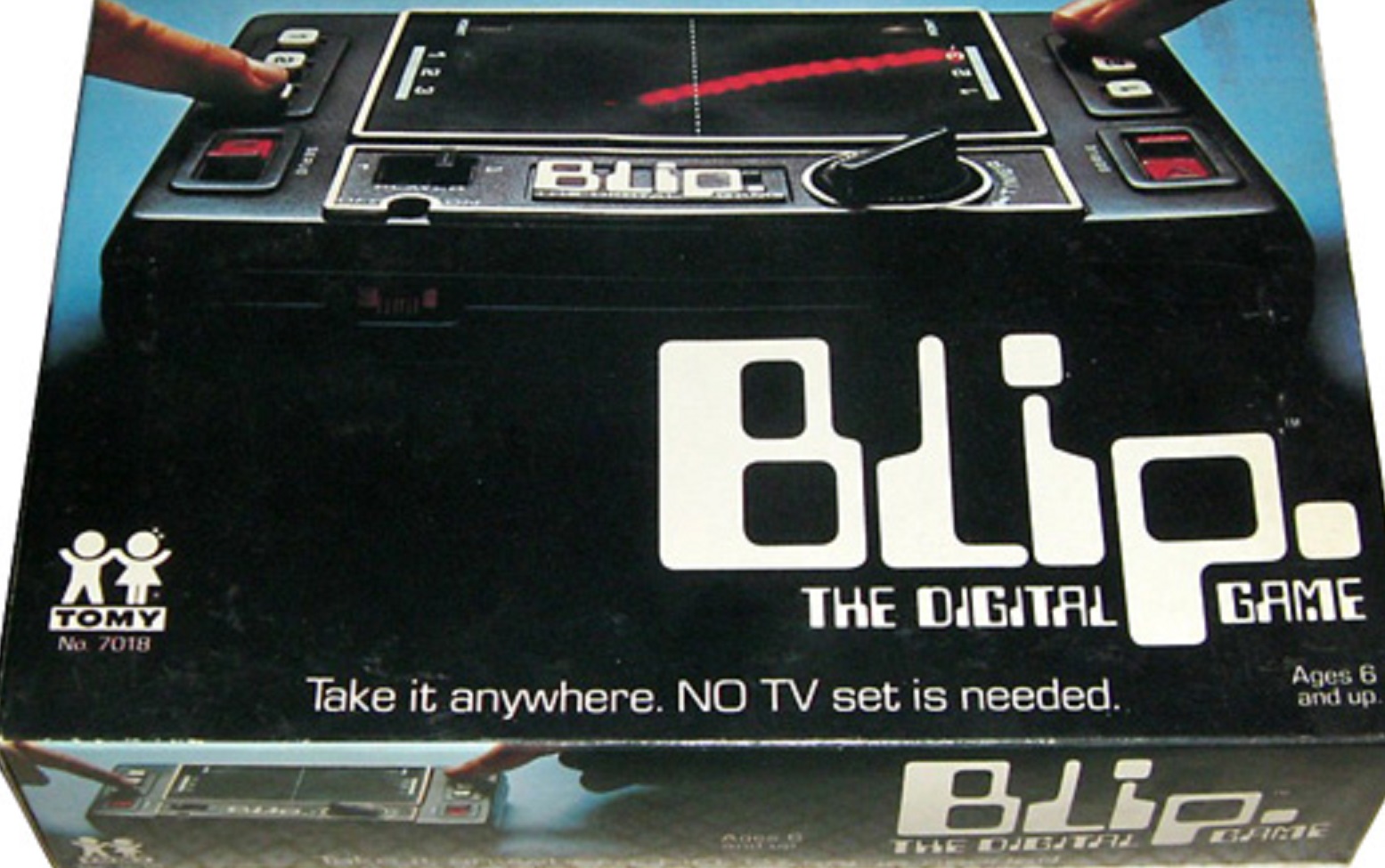 Here's another crazy artefact from the 1970s, a handheld game console from Tomy called, simply "Blip."
Released in 1977, Blip is "the TV type game that you can take with you anywhere."
The big selling point was, not surprisingly, the mobile nature of the device.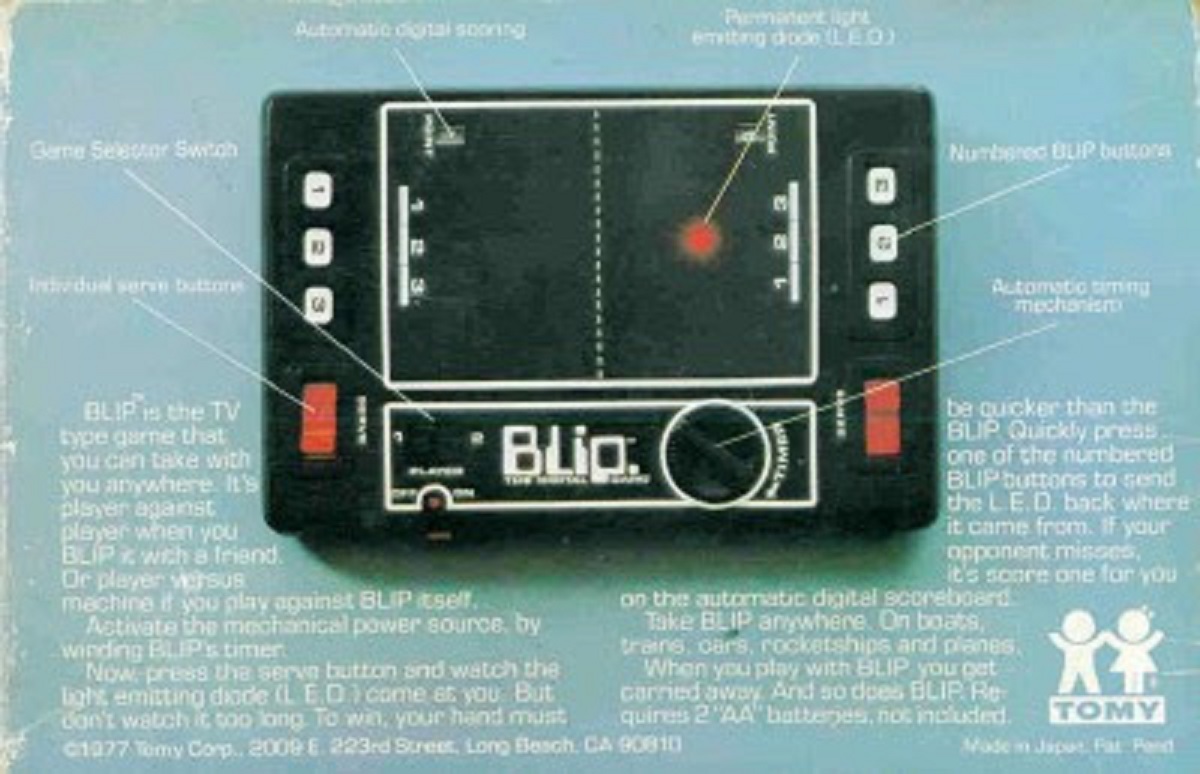 "Take BLIP anywhere. On boats, trains, cars, rocket-ships and planes," the box's writing suggested.
So basically, Blip was like having your own small device dedicated exclusively to PONG.
The box writing continues:
"Press the serve button and watch the light emitting diode (L.E.D.) come at you. But don't watch it too long. To win, your hand must be quicker than BLIP. Quickly press one of the numbered BLIP buttons to send the L.E.D. back where it came from. If your opponent misses, it's score one for you on the automatic digital billboard."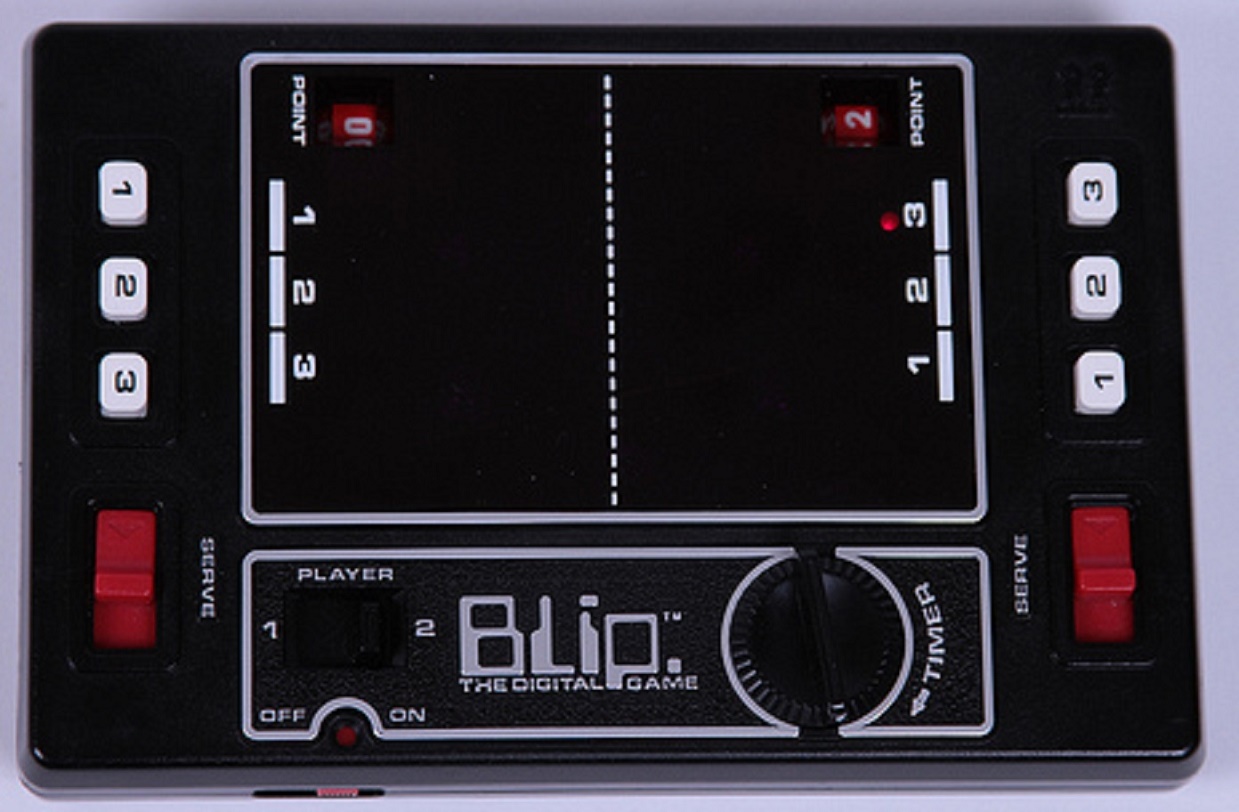 The back of the box provides a diagram of BLIP, showing the "Game Selector Switch," "Individual Serve Buttons, "Automatic Timing Mechanism" and the aforementioned "Numbered BLIP buttons" and "Permanent light emitting diode."
It's quite a lot of glorified description, again, for a game that simply plays Pong.
I got Blip as a Christmas gift in the late 1970s and thought it was the cat's meow.  I loved it (at least until I got my hands on an Atari 2600).
Today, of course, it's absolutely nut to think that anyone would spend entertaining themselves with this basic "digital game" in the age of iPhones and modern apps.
Still, for nostalgia sake if nothing else, Blip: the Digital Game, is a reminder of a time when it was a big deal to "Take" a game "anywhere" because "No TV set is needed."
Here's a vintage Blip commercial: