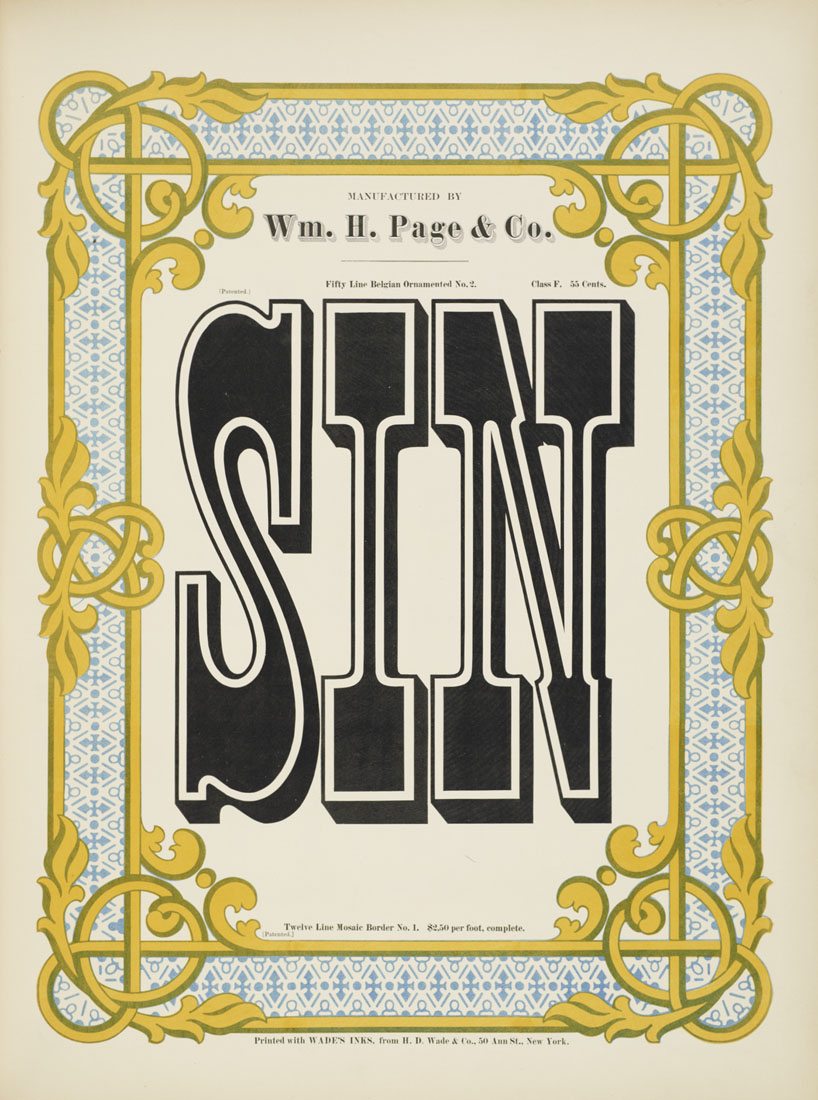 'Specimens of Chromatic Wood Type, Borders, Etc.' features 100 typographic designs by Wm. H. Page & Co of Greeneville, Connecticut. Published in 1874, the book was used to sell the wooden pieces of type to printers – much like the The Queen City Printing Ink Company of Cincinnati used 'Ink Beasts' to advertise its products.
We see character designs, intricate borders and tint blocks, precisely printed in up to 7 colors each – sometimes with metallic inks, and always with interesting overprinted hues.
As one writer notes, "The types cost around 25 cents per letter, per ink color.
[In some images you can see] white lines between the [different colors or as part of the letter borders]. That's the paper showing through, and it's an intentional part of the design meant to add another color. Remember, each color is the result of the sheet of paper making a separate pass through the press.
Getting each piece of type to hit the sheet of paper in exactly the right spot relative to the other colored parts of the same letter required amazing craftsmanship. The system of controlling positioning is called registration. These chromatic types were designed to register as much as possible (they were cut from a single multi-level pattern), but given the inherent inexactness of the presses, it's still quite a feat."
It also look like Page had some fun with the words, which invite us to make up stories between.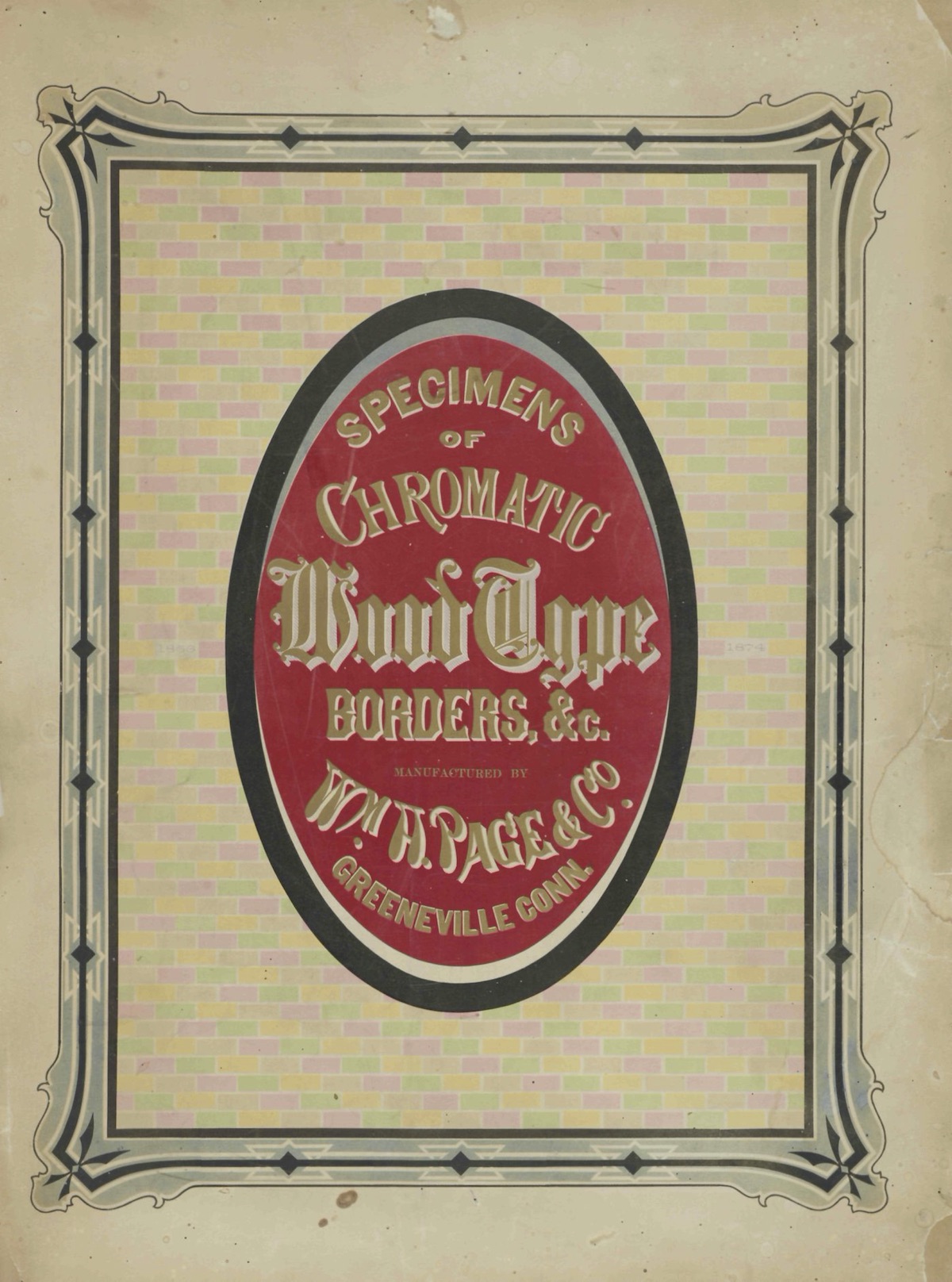 According to Roy Kelly in the NY Times, Wm. H. Page's 'Specimens of Chromatic Wood Type, Borders, Etc.', 1874"has been rightfully acclaimed as containing the most superb wood type specimens ever printed."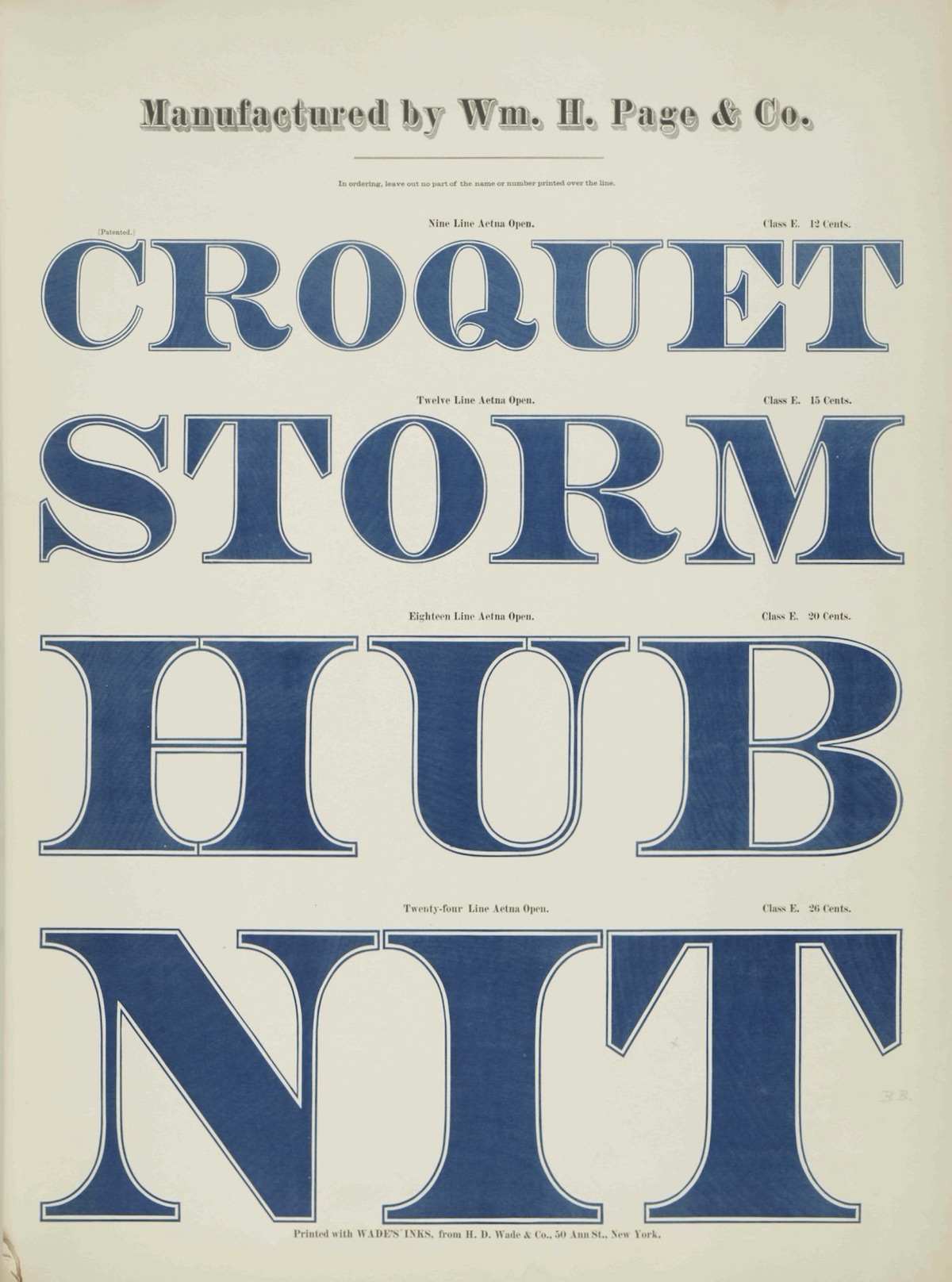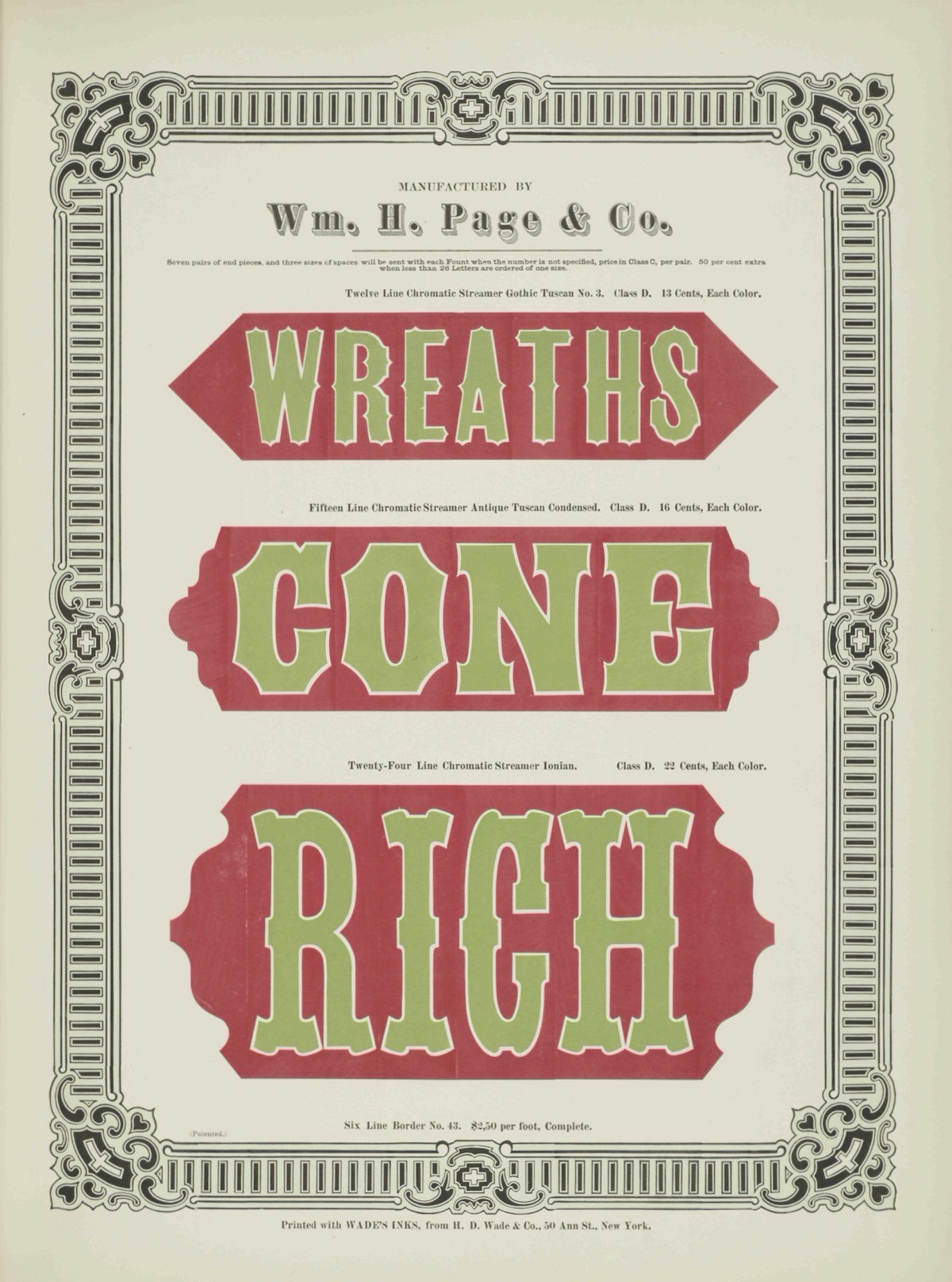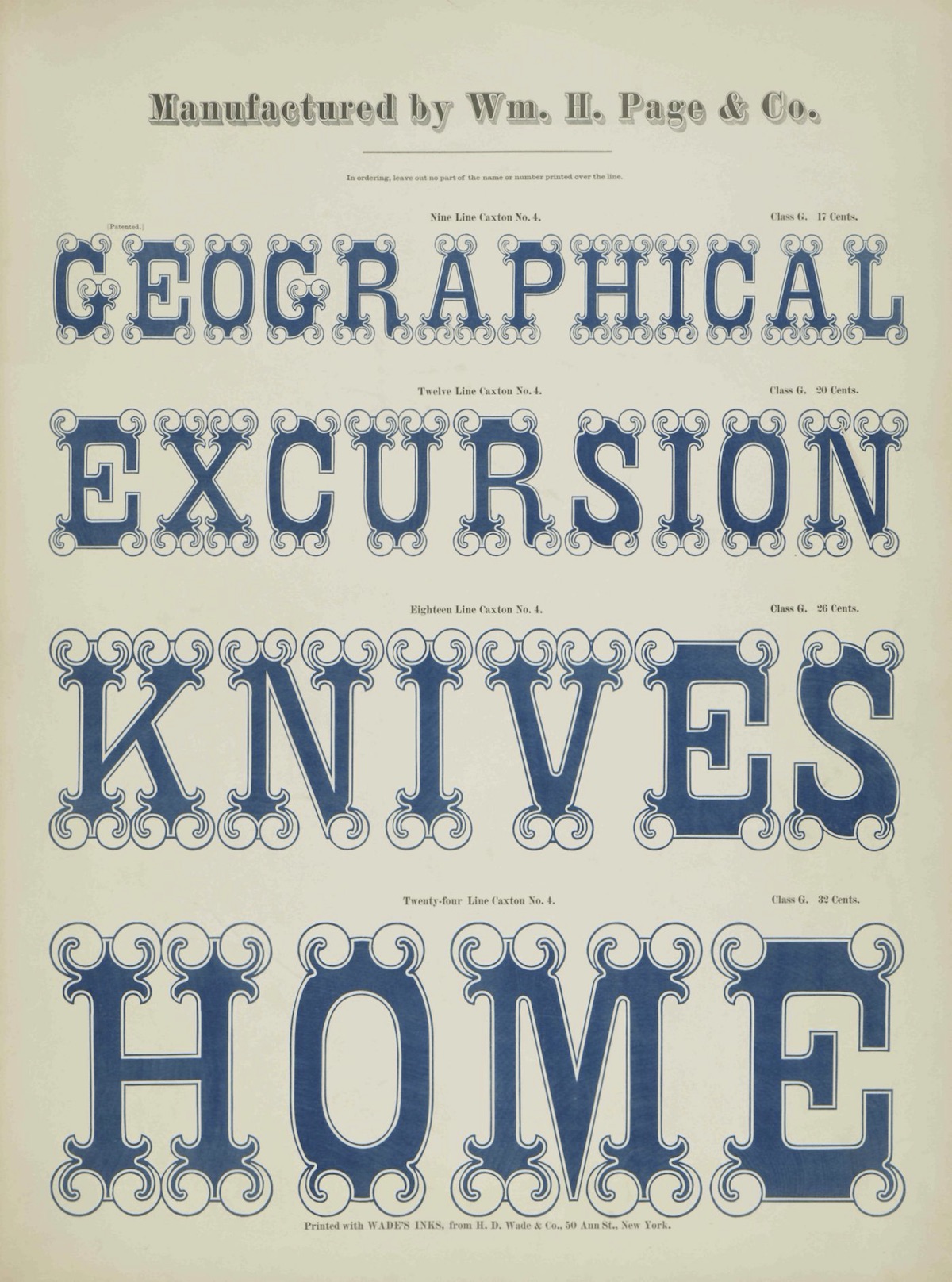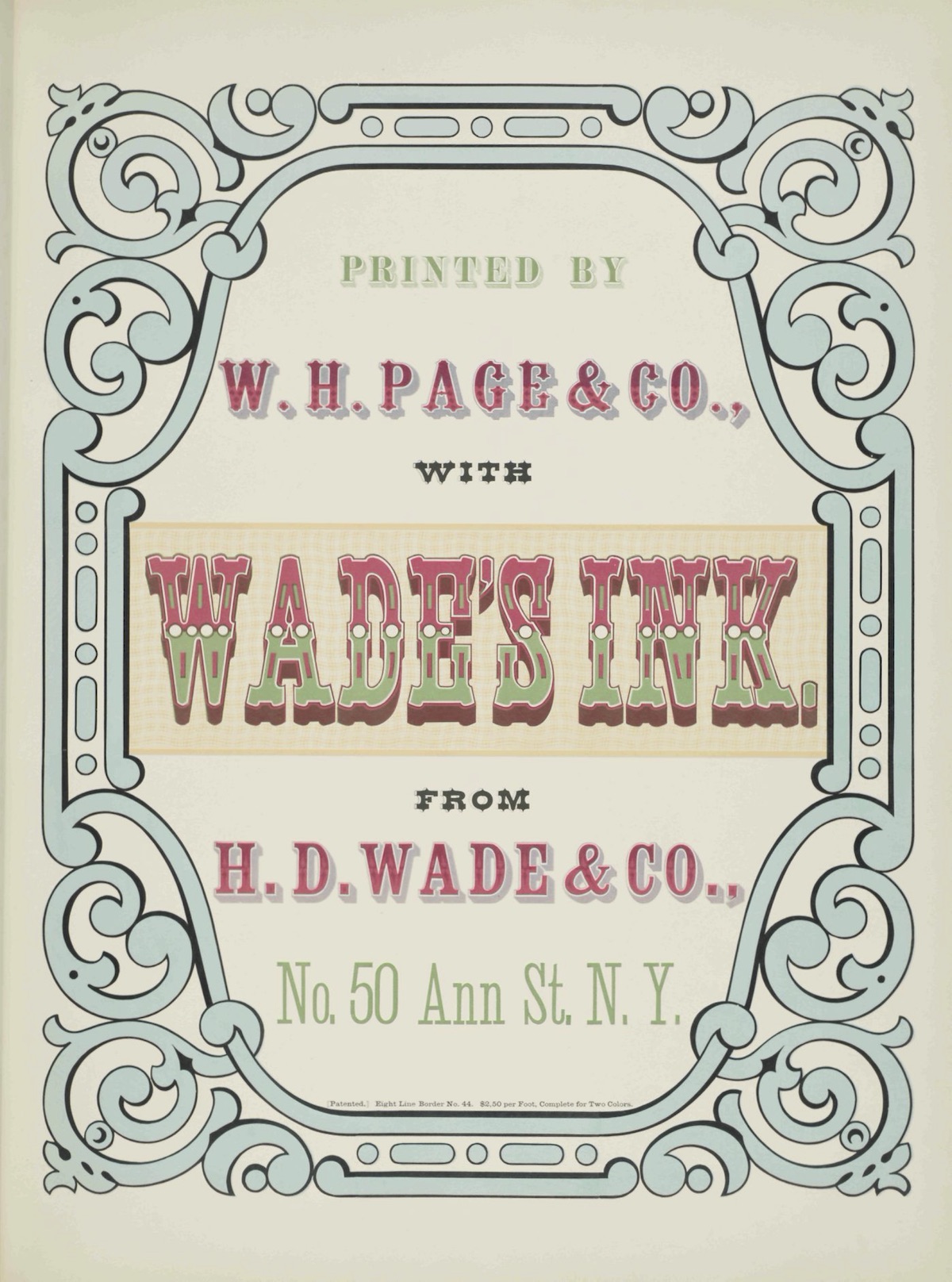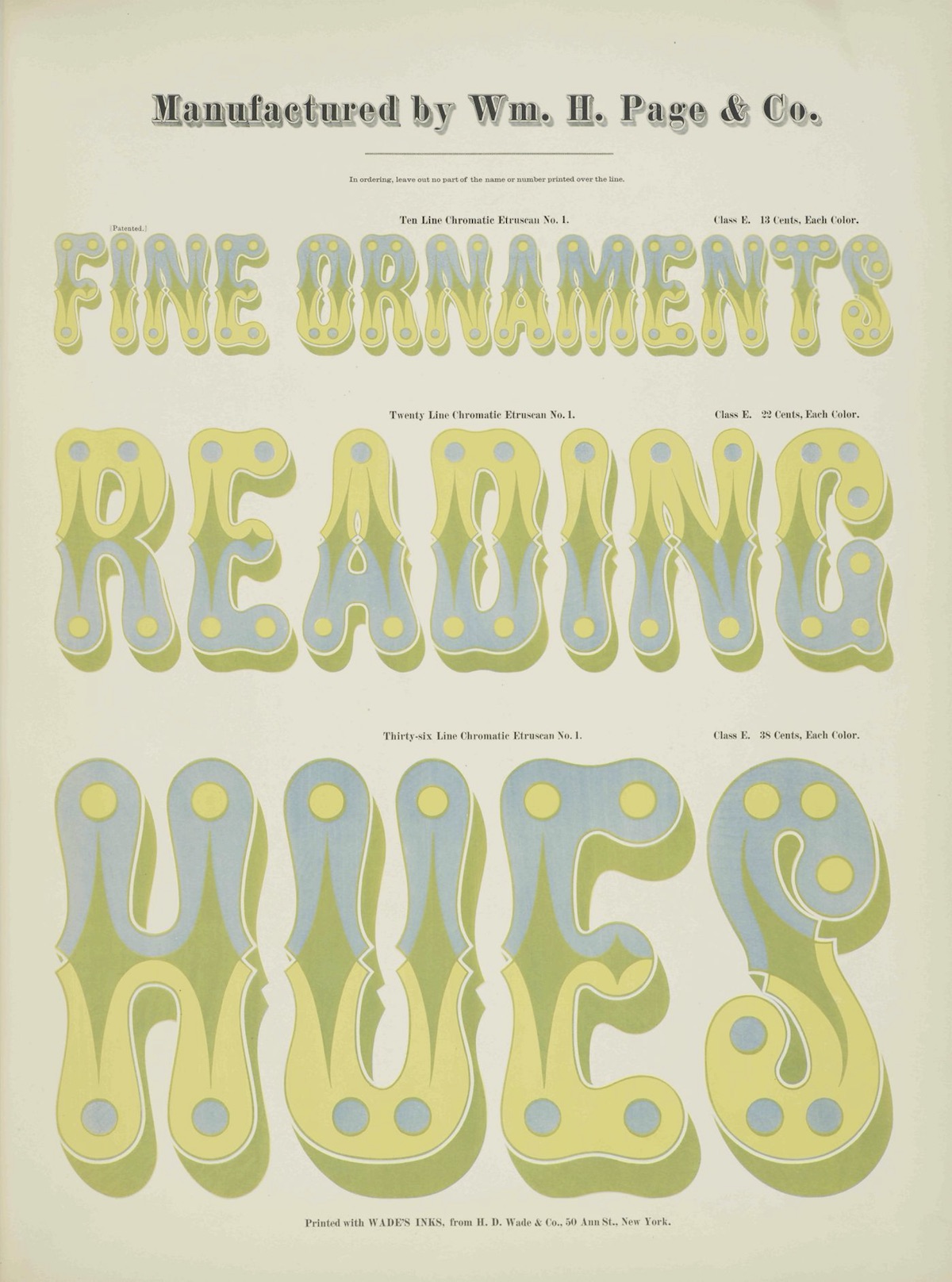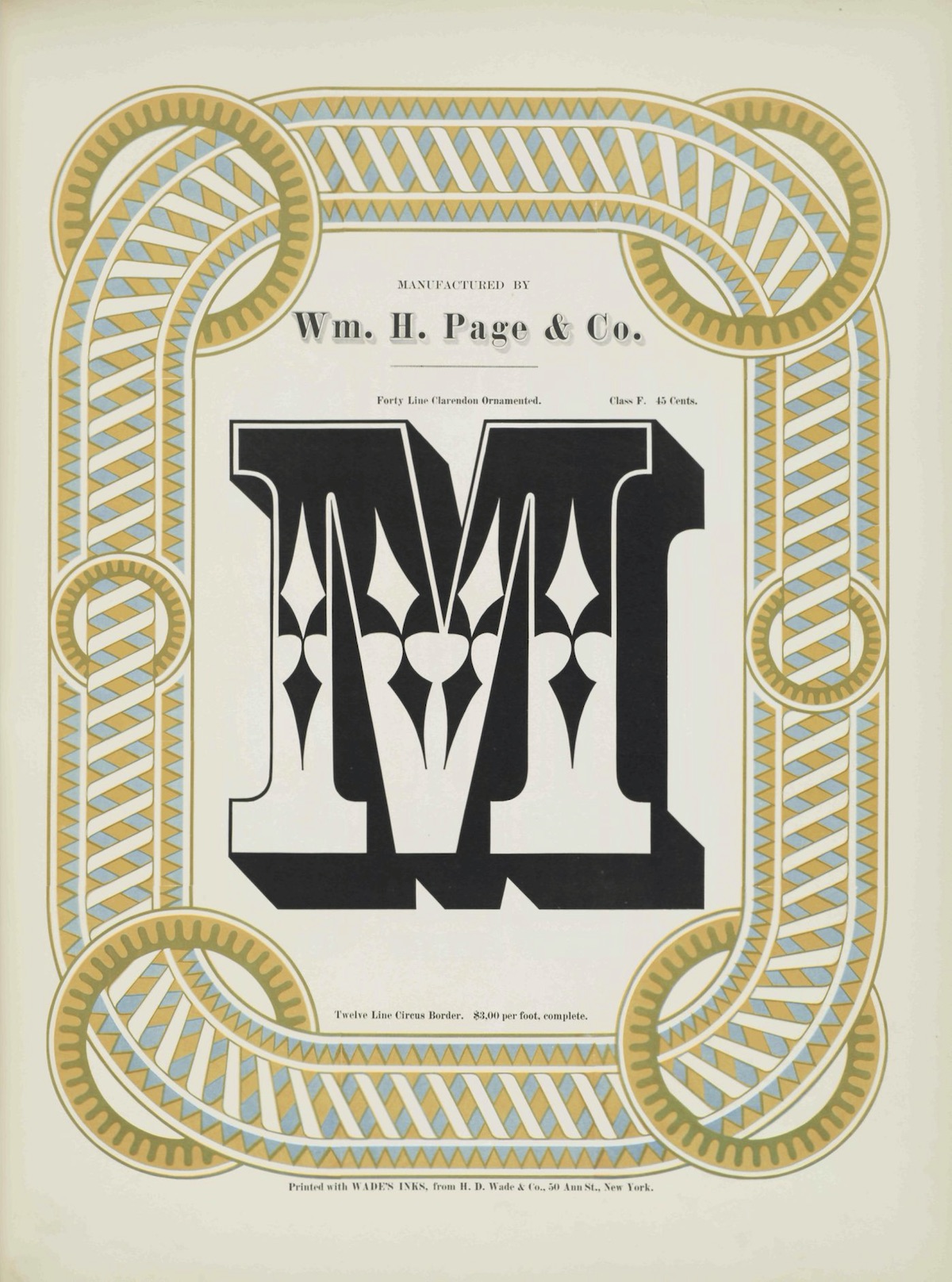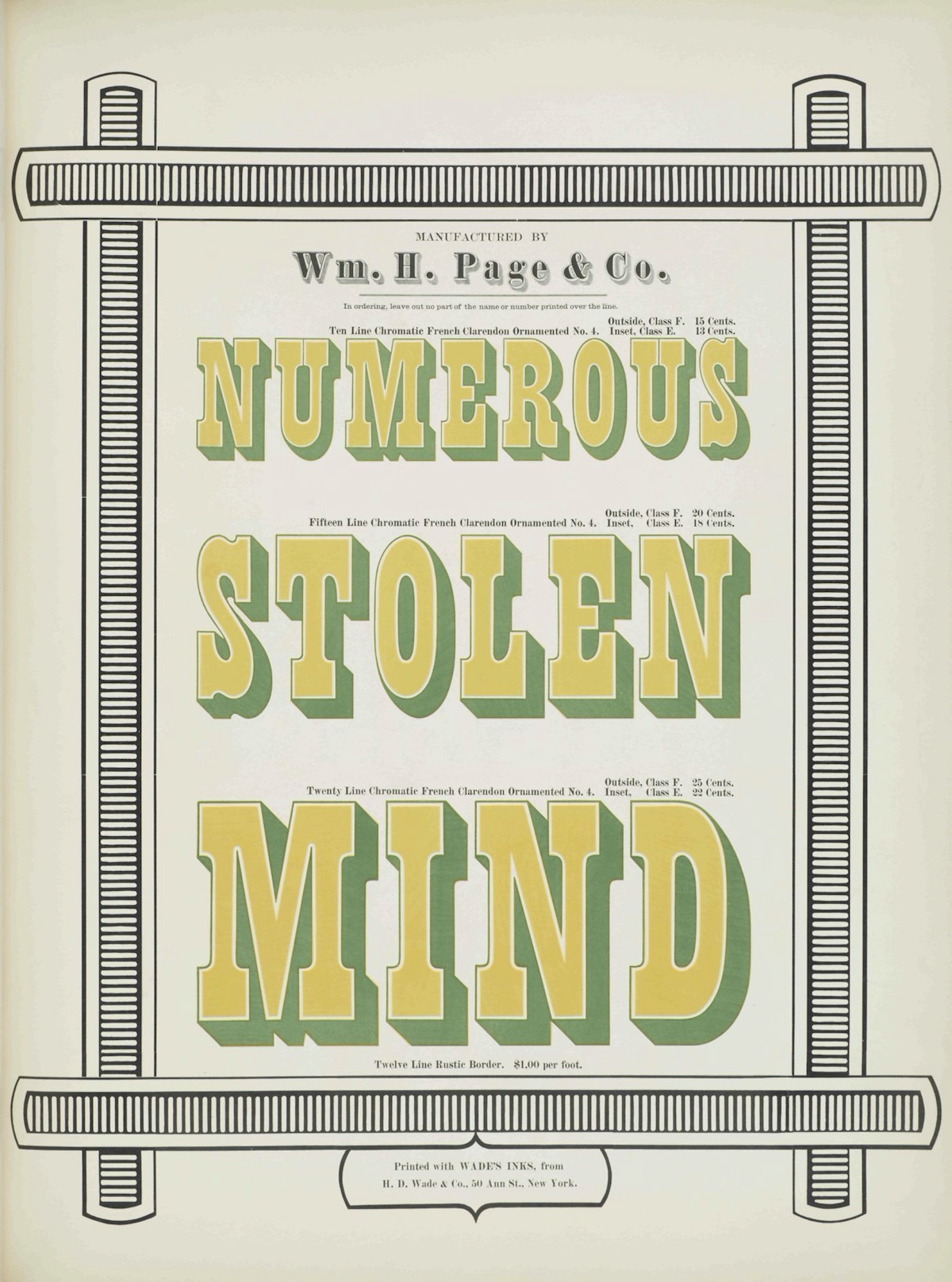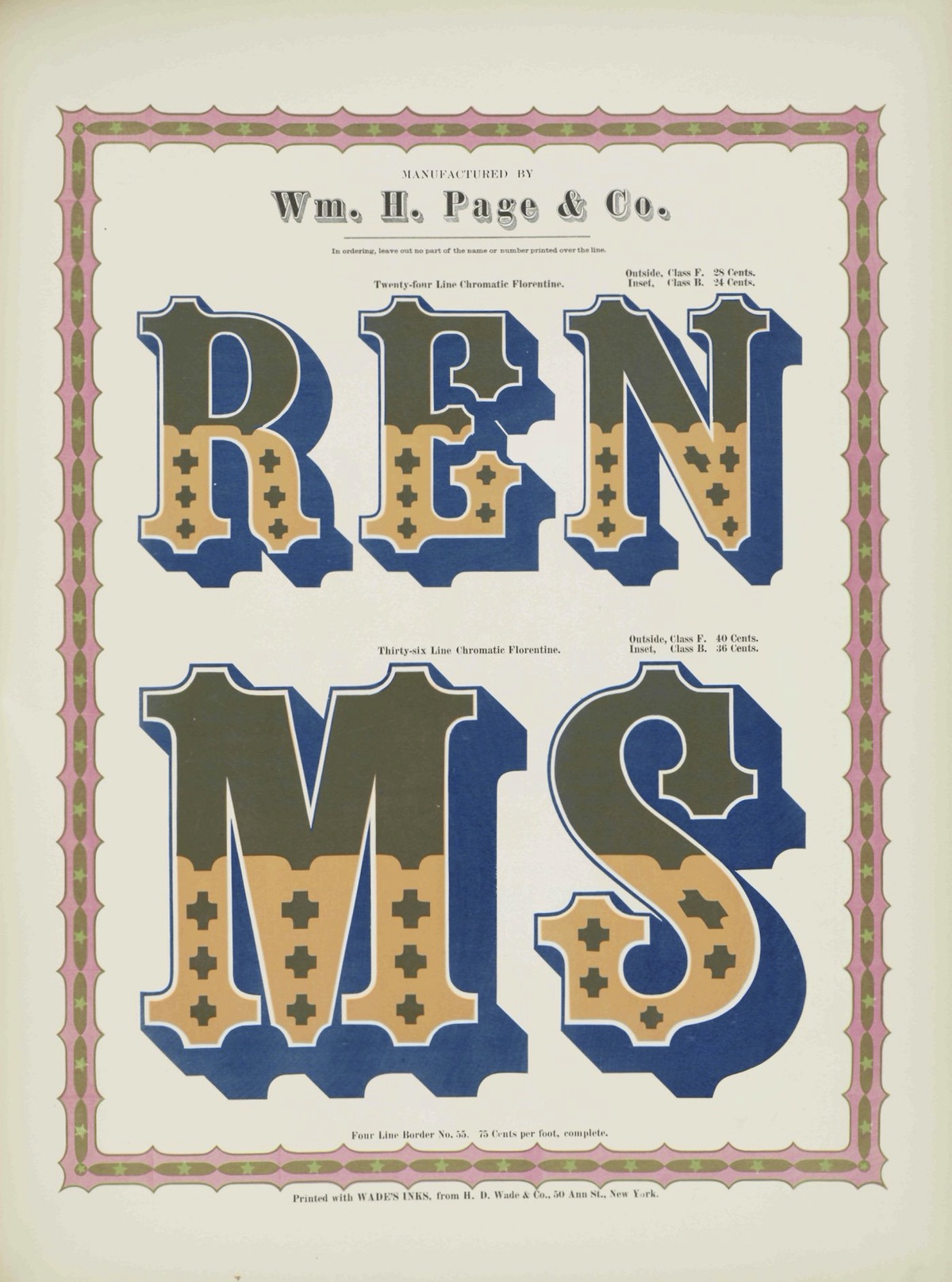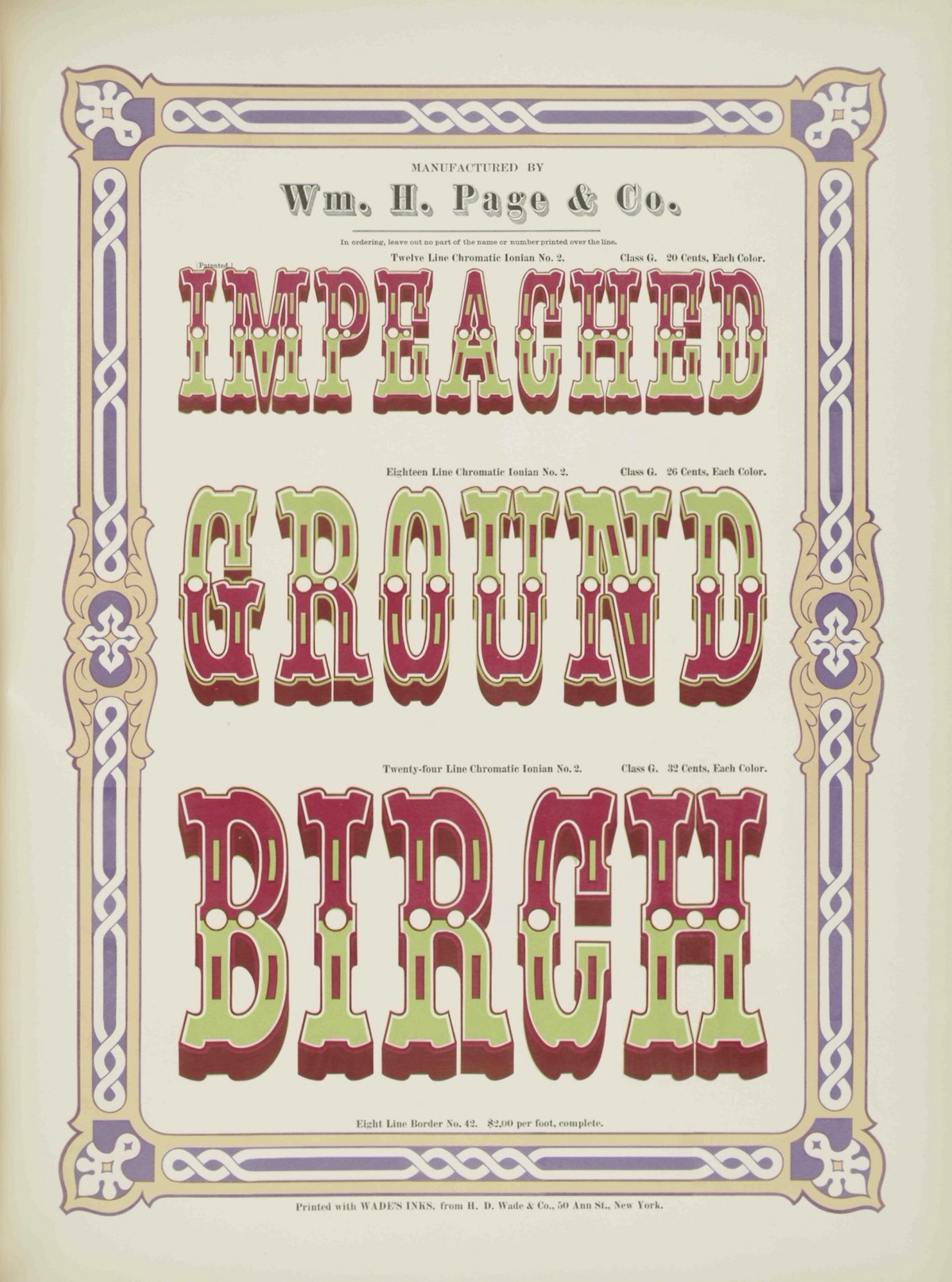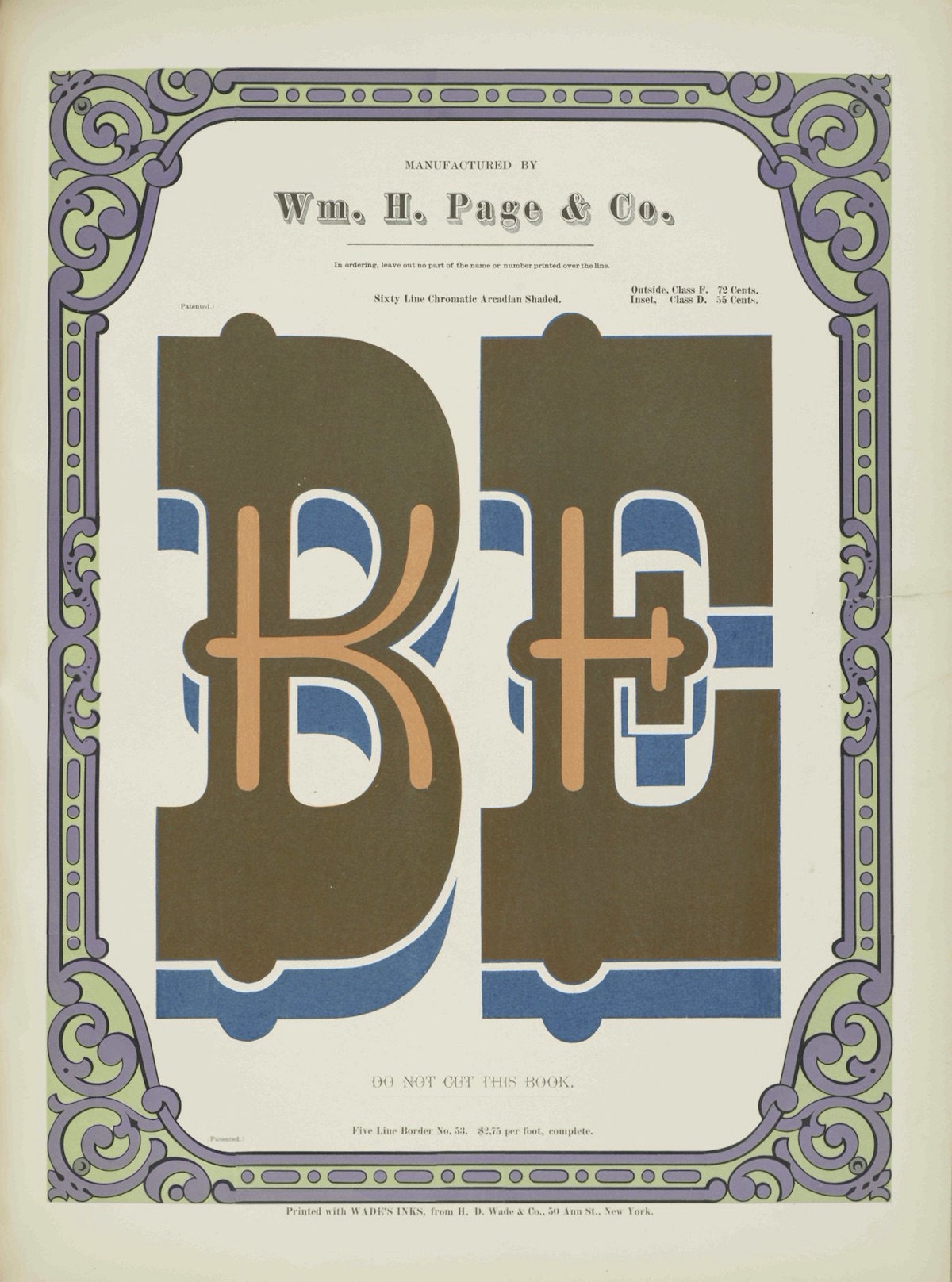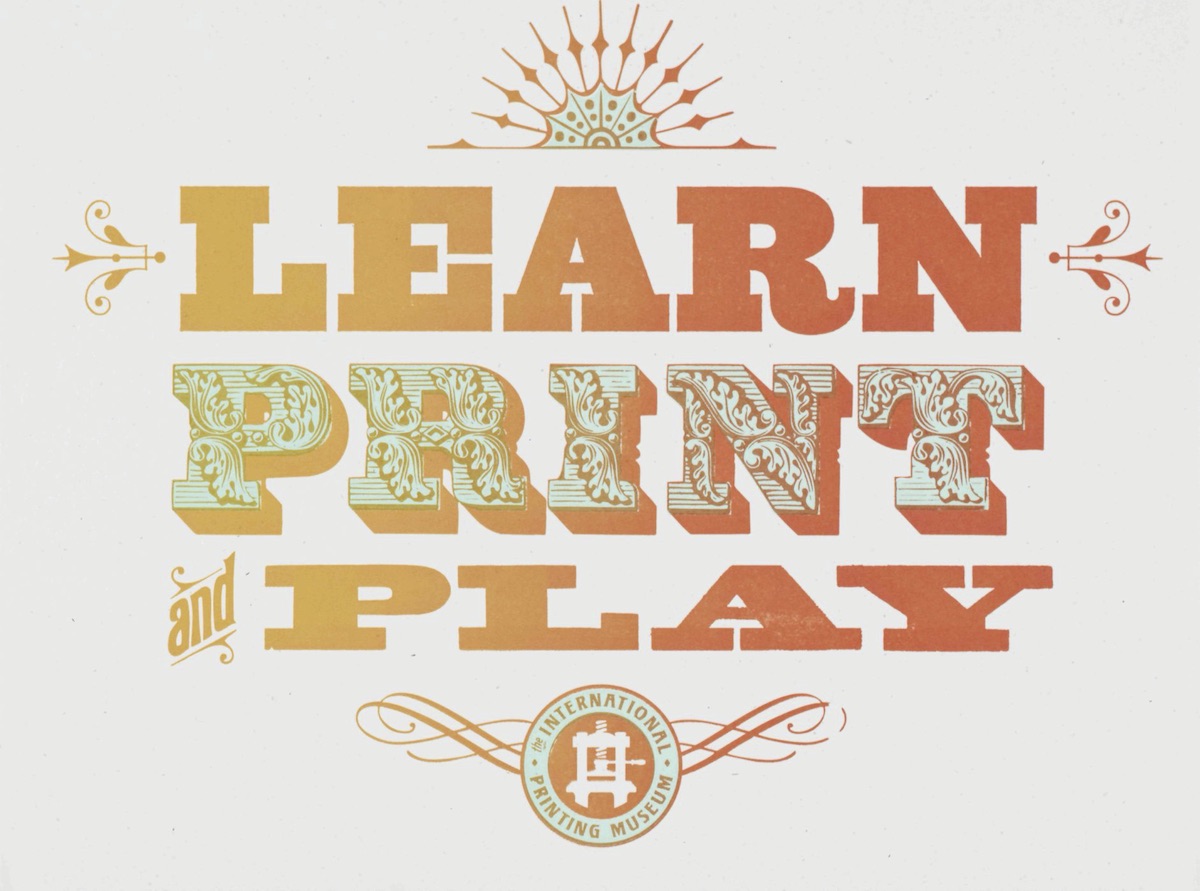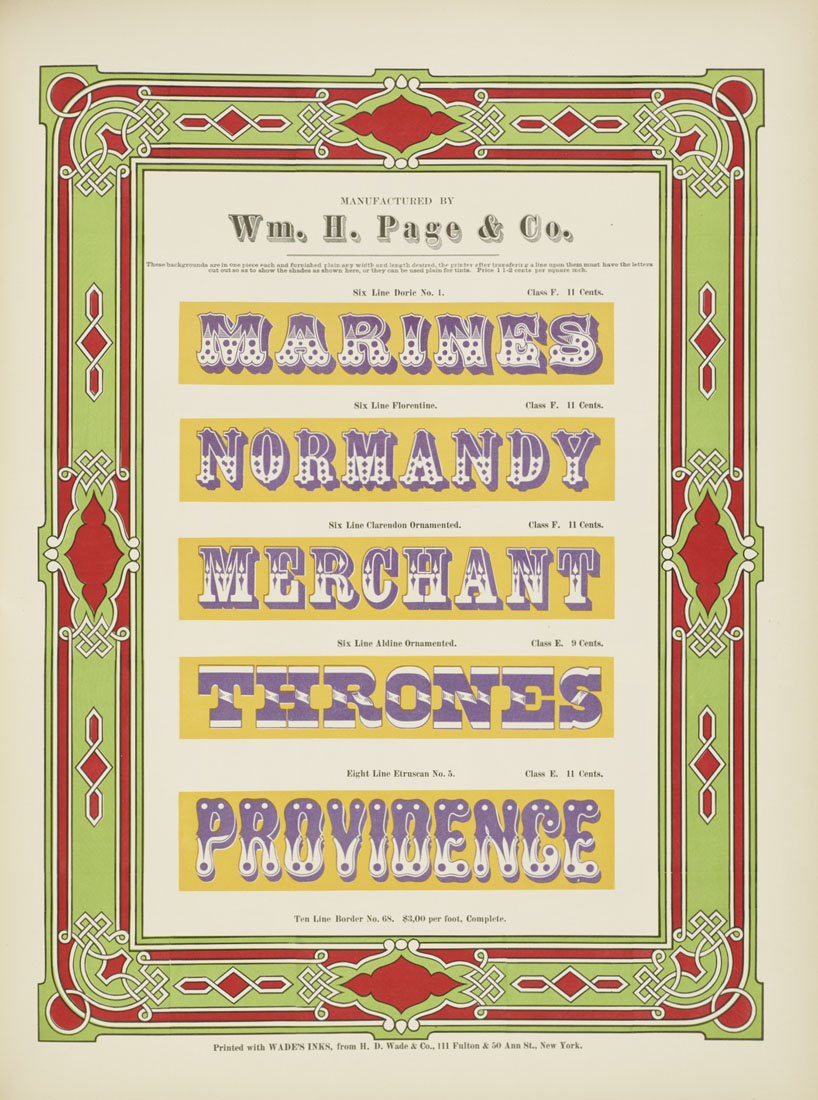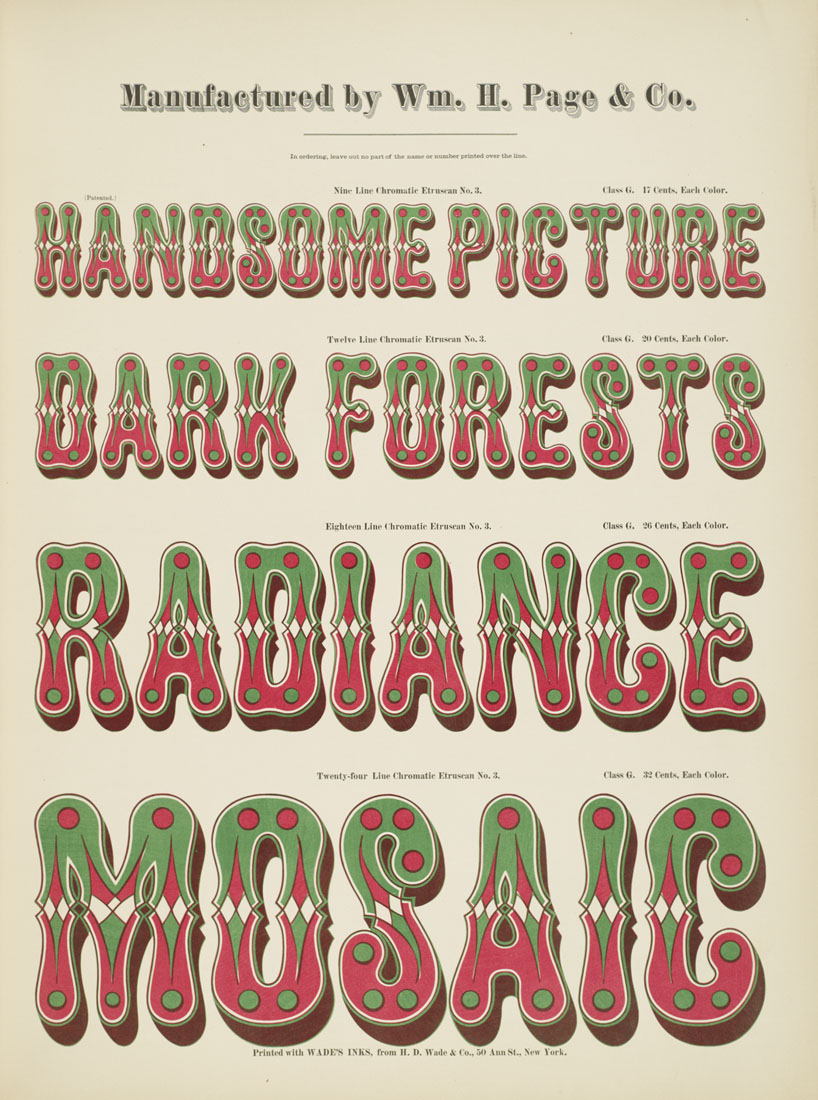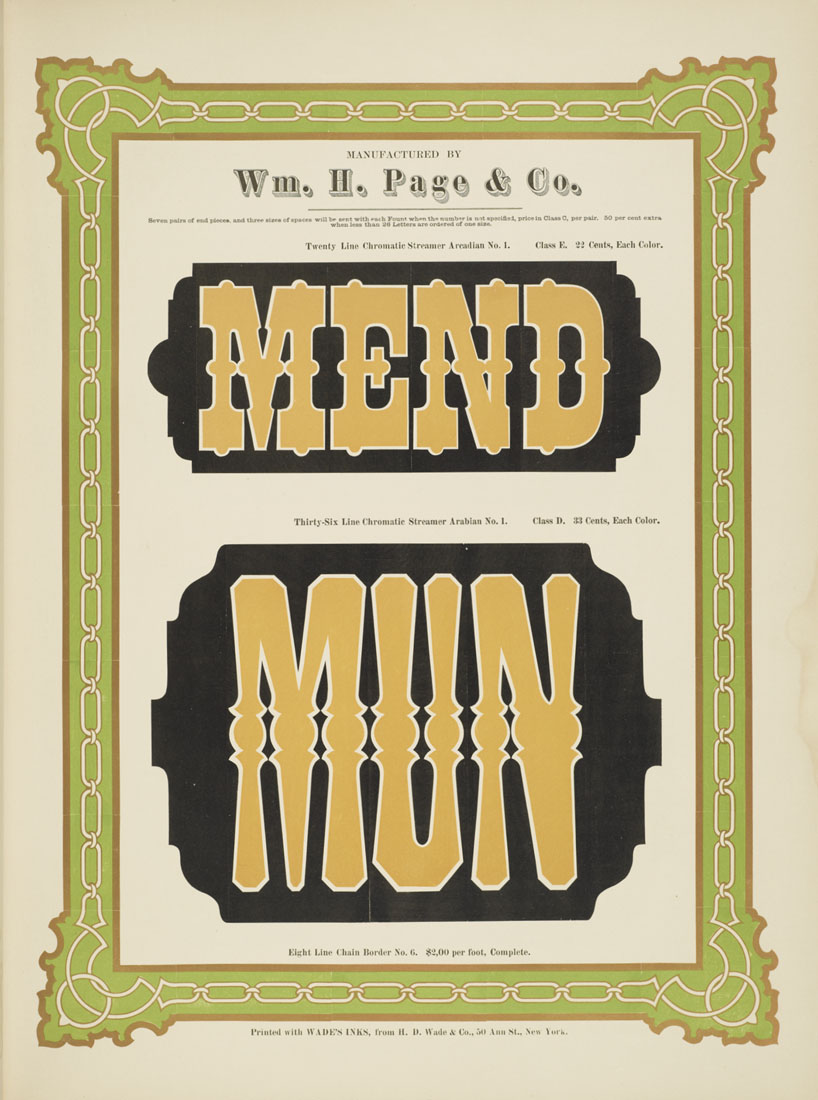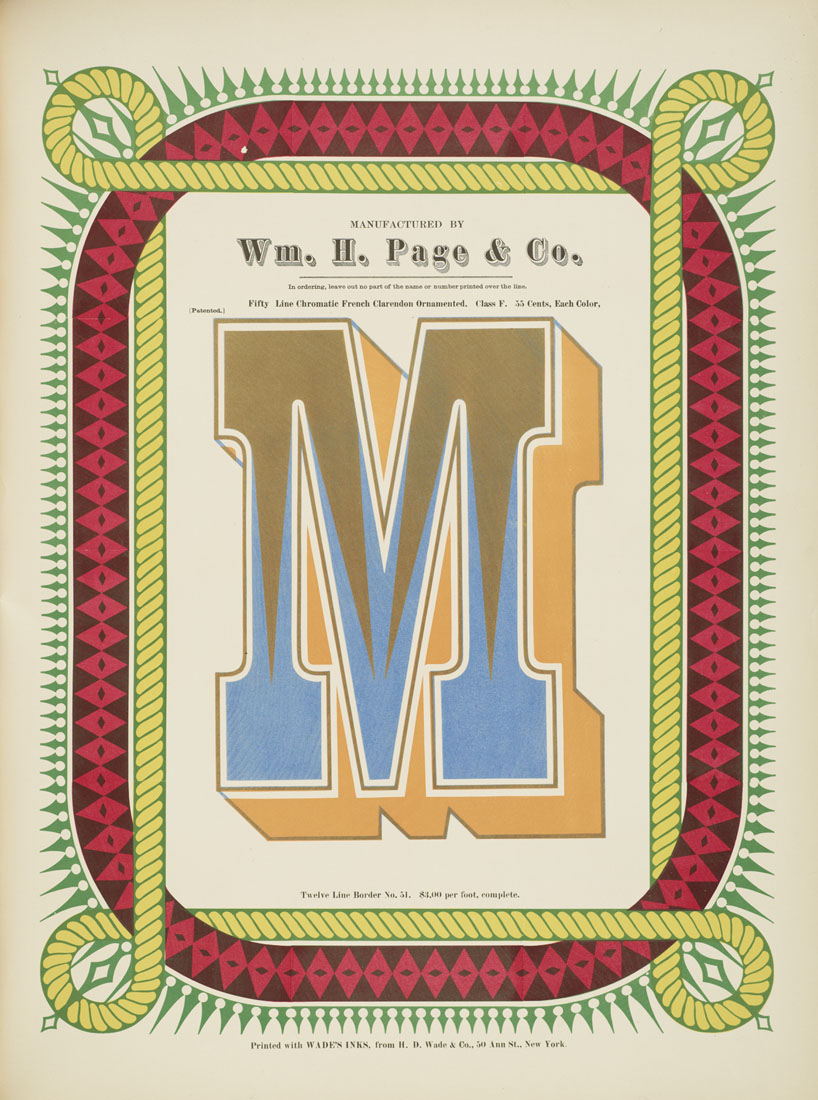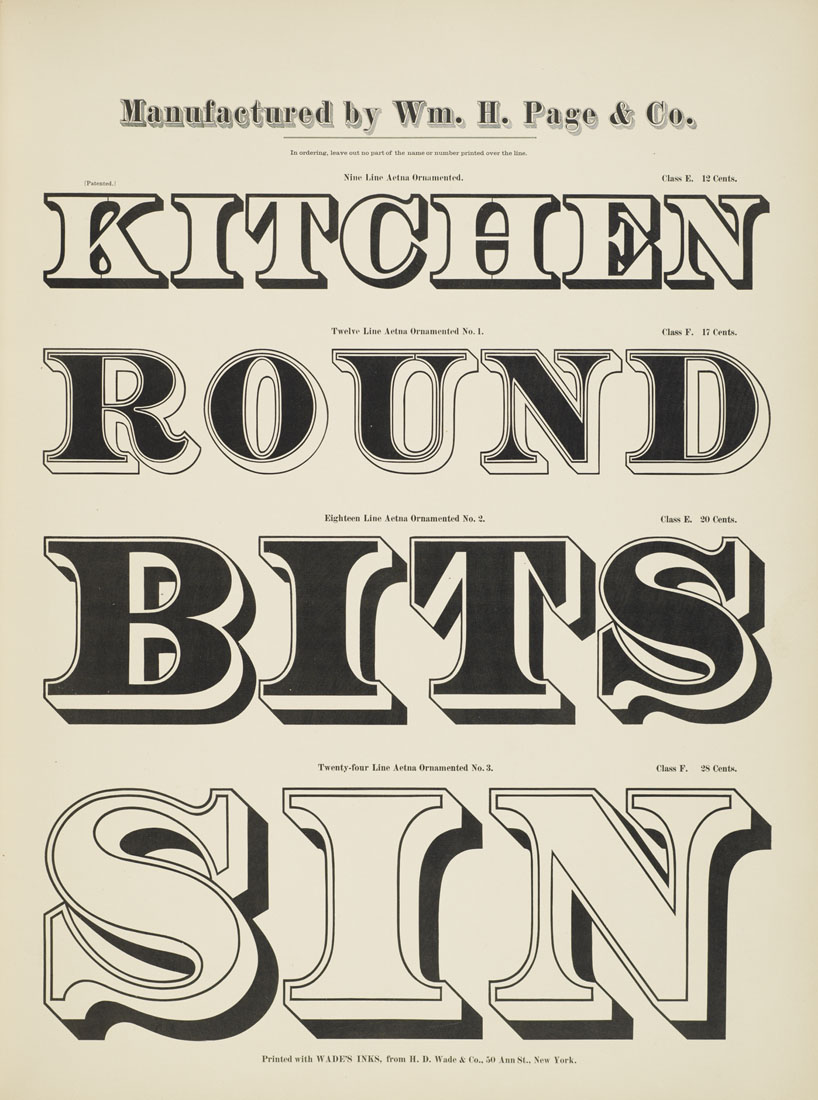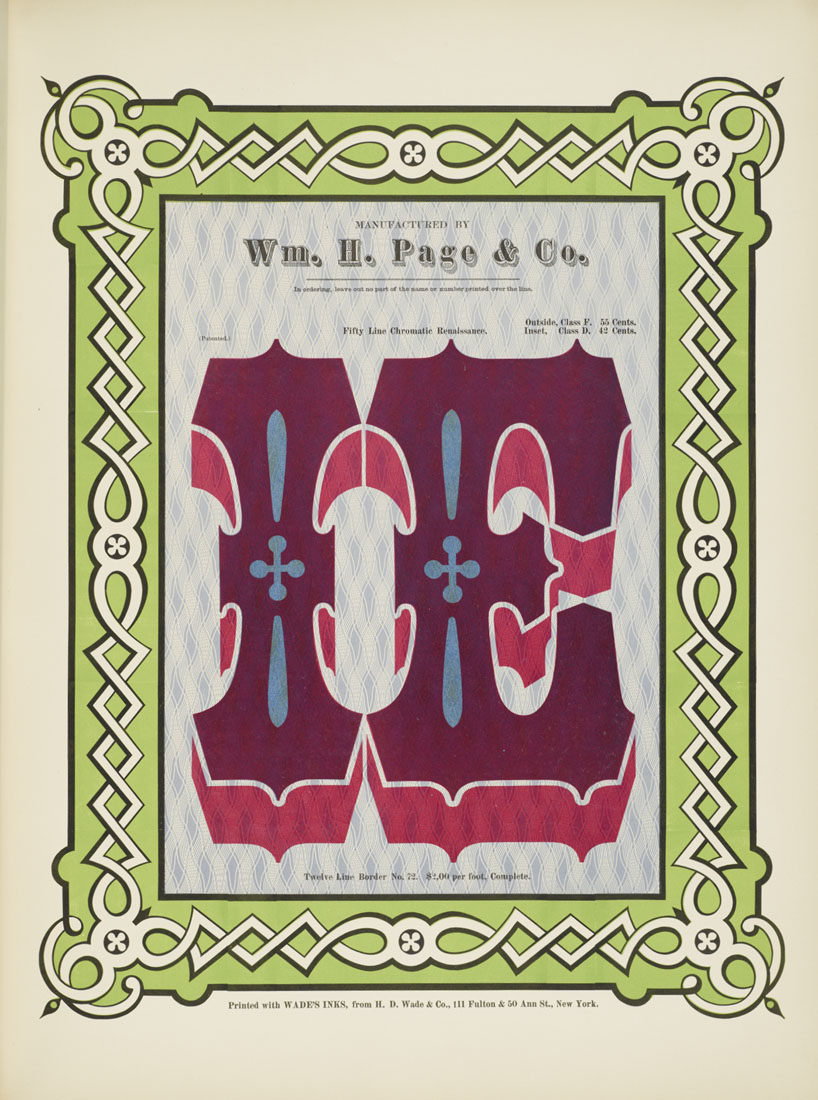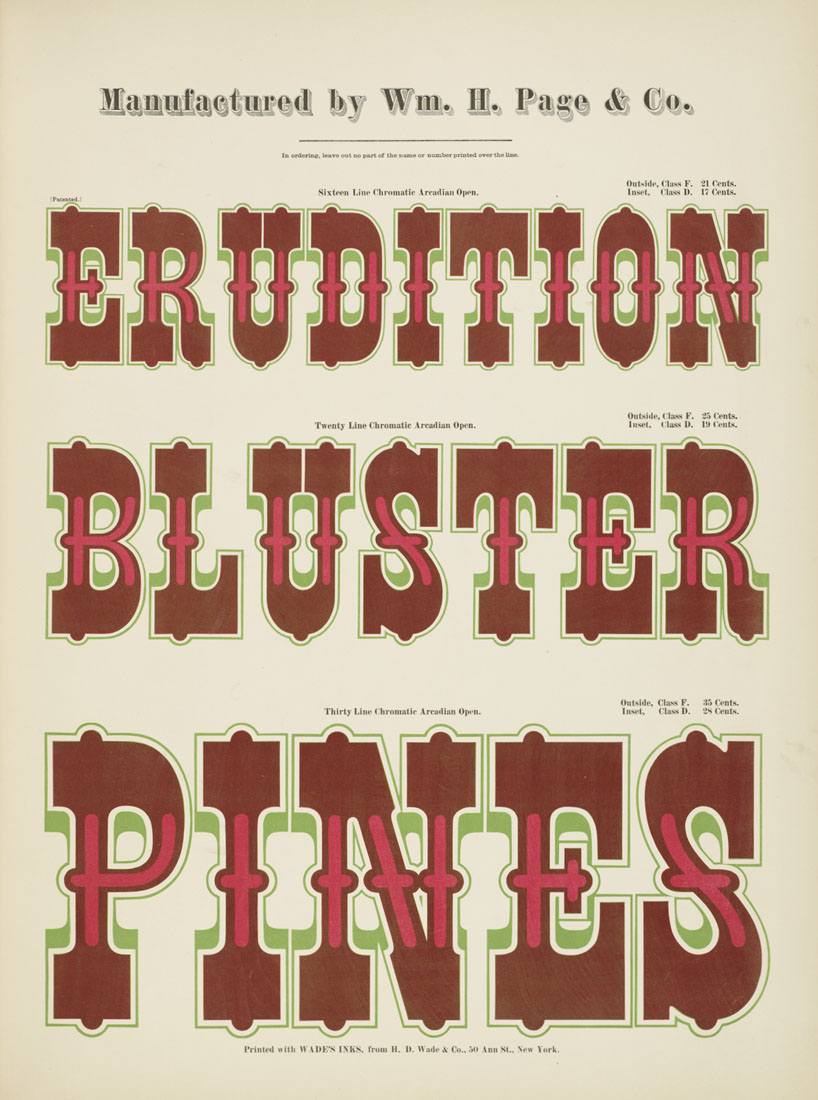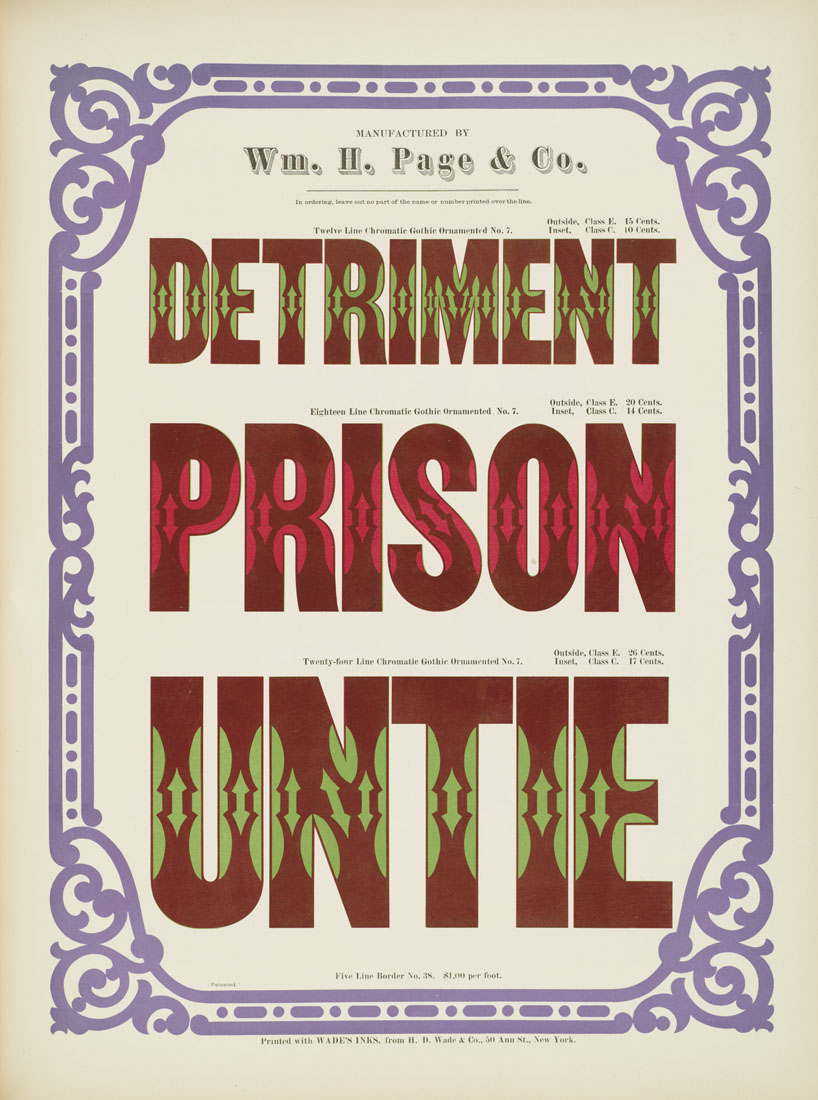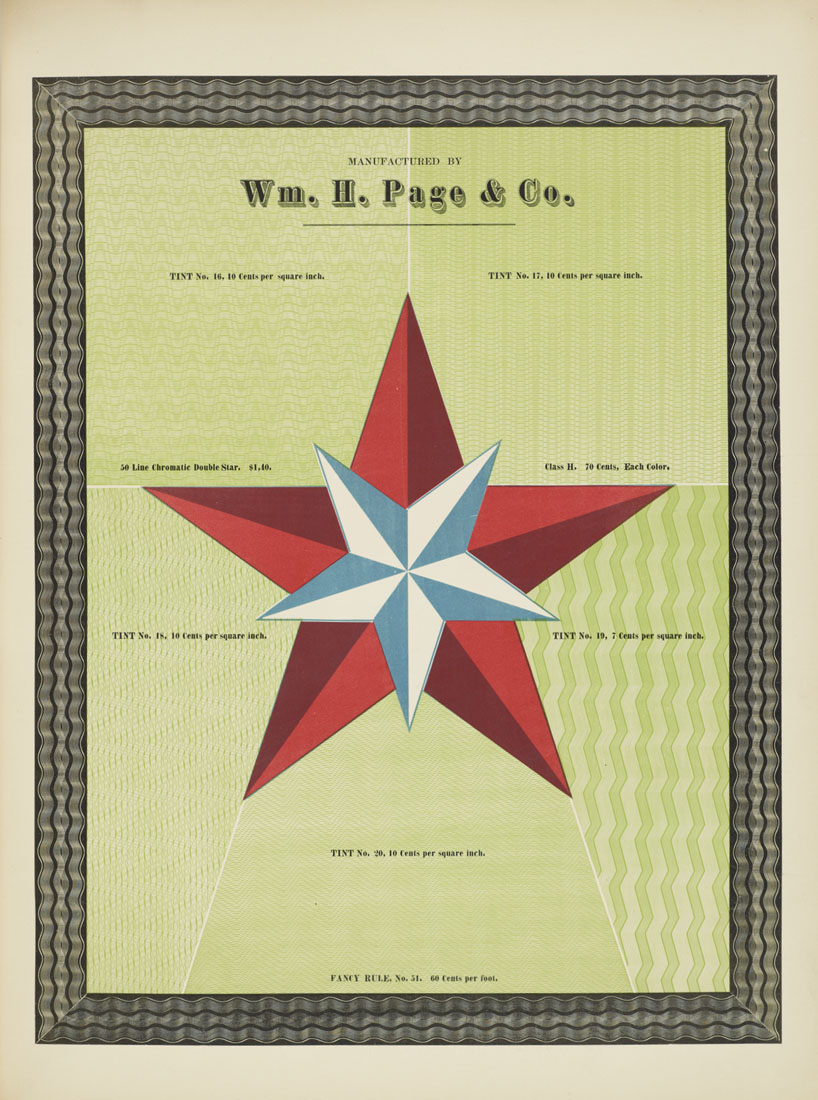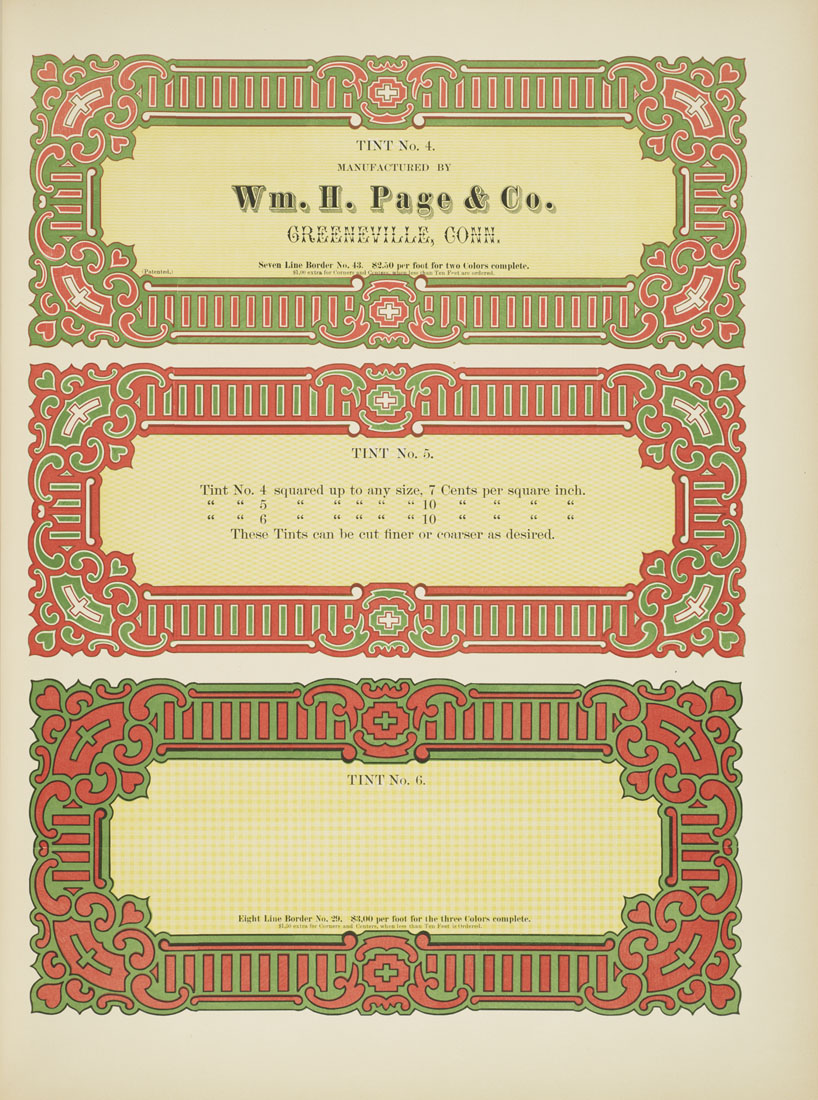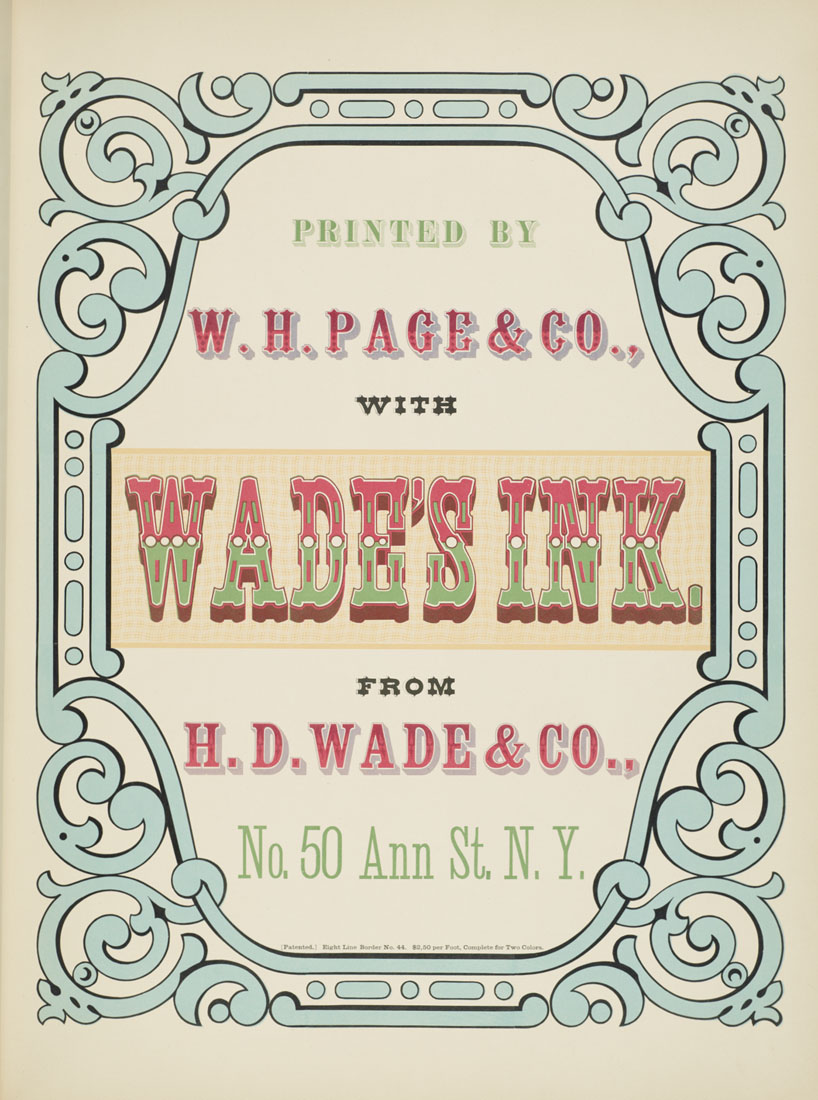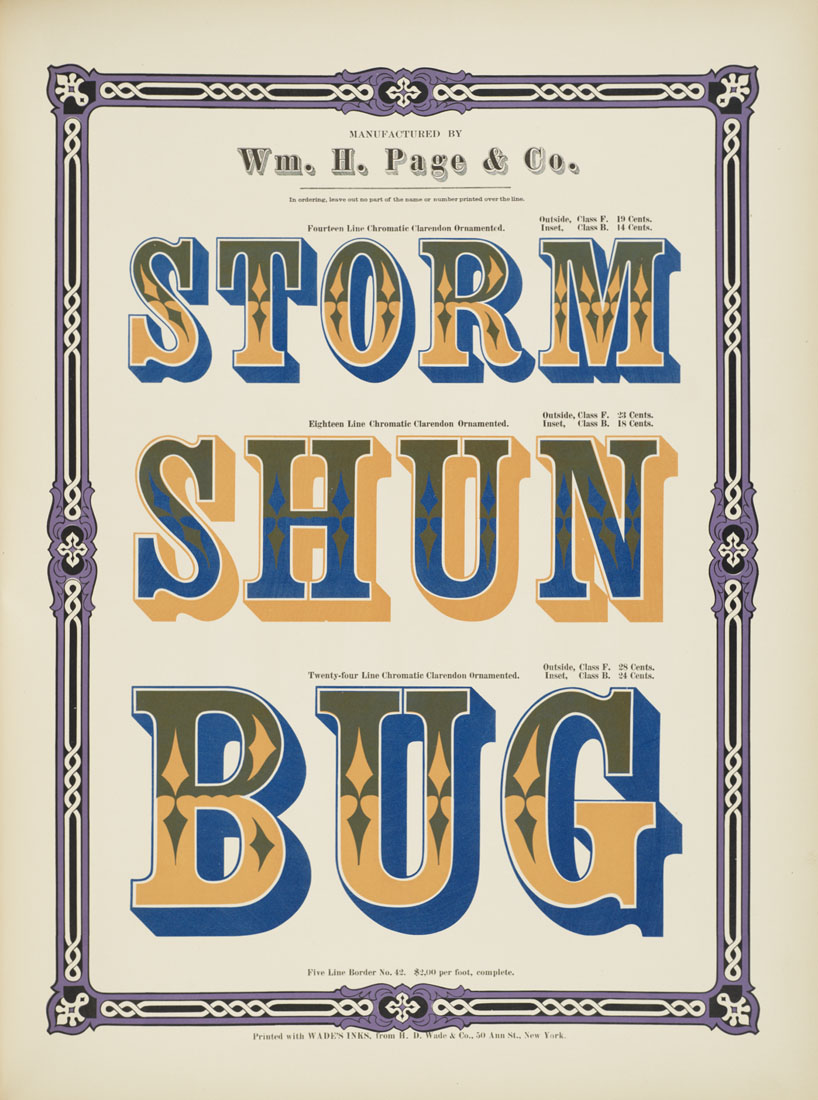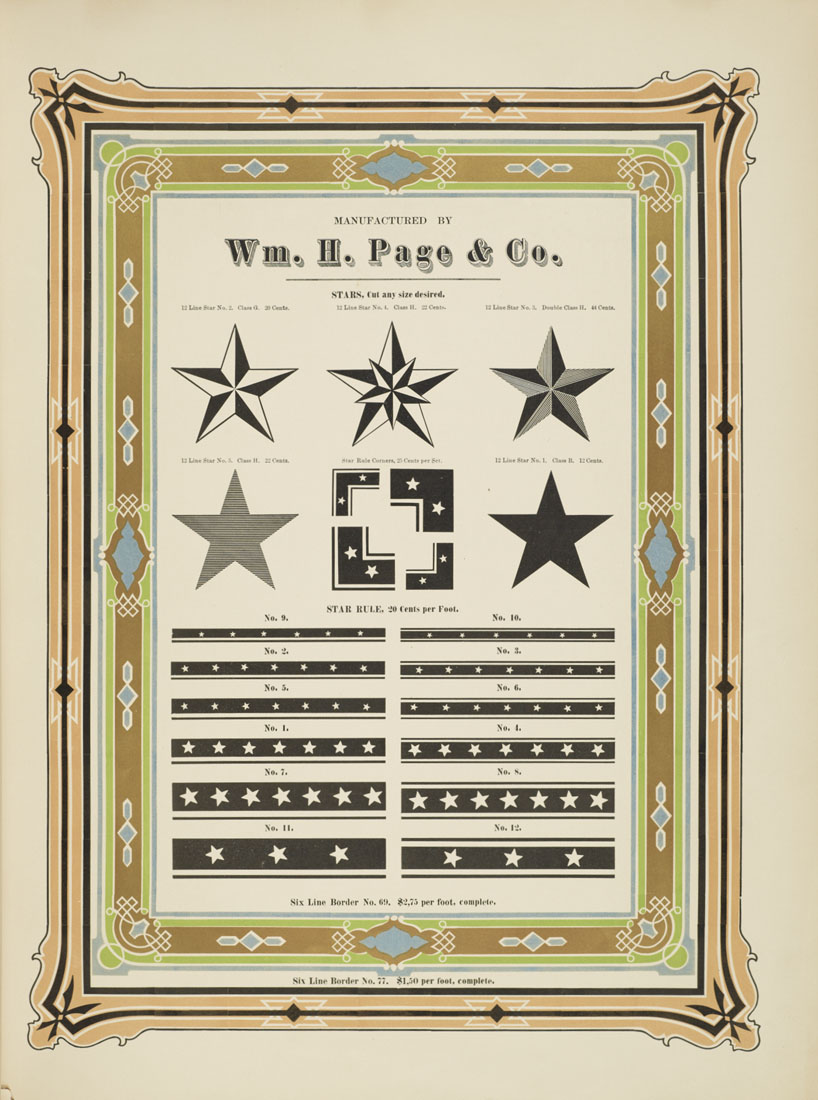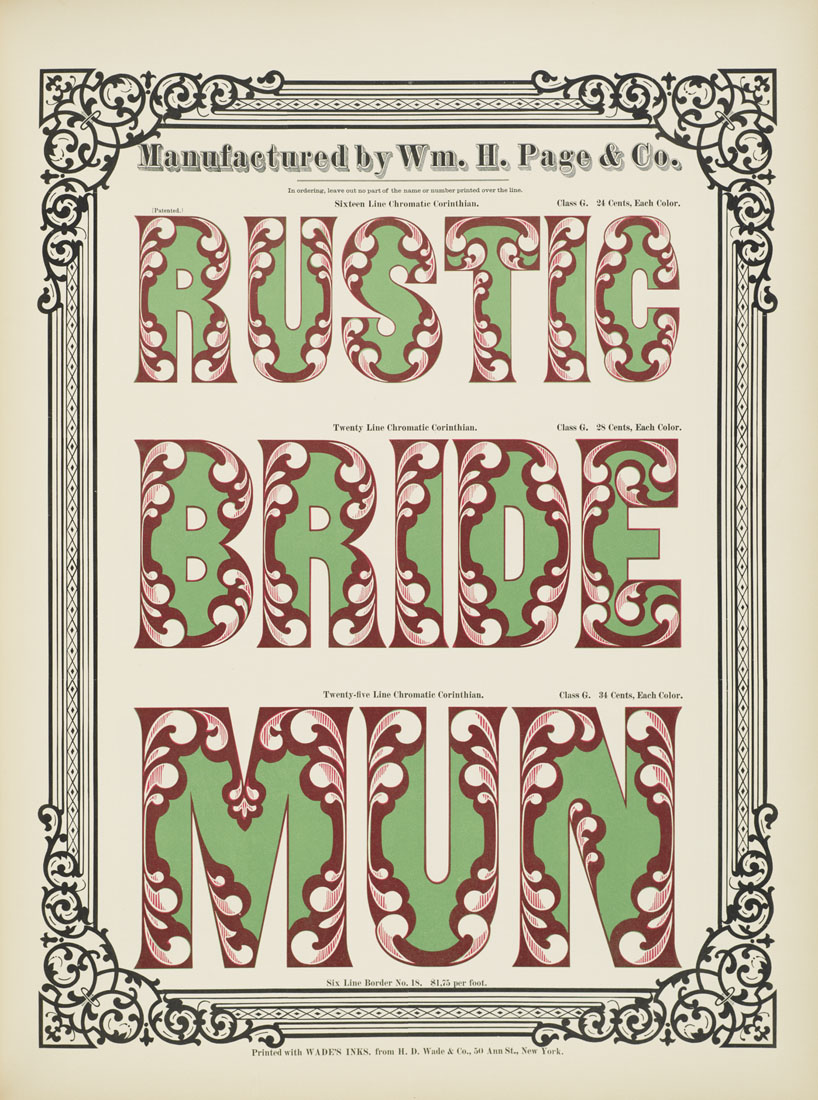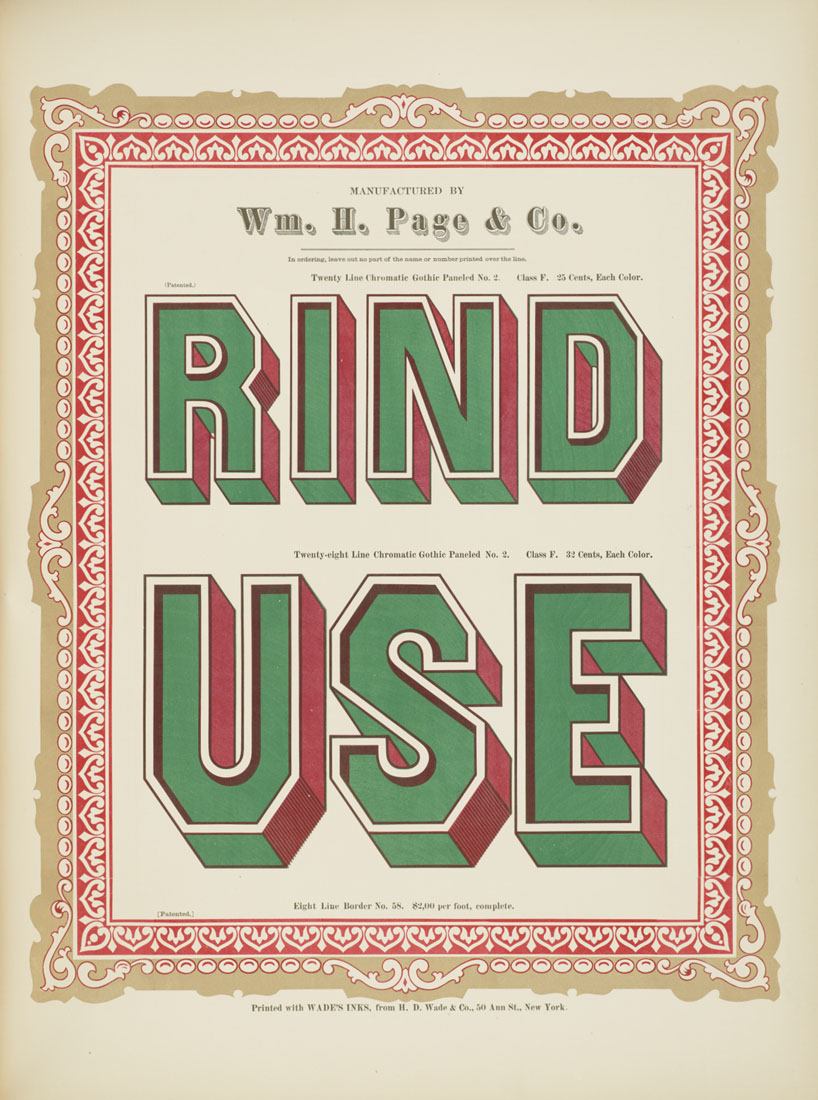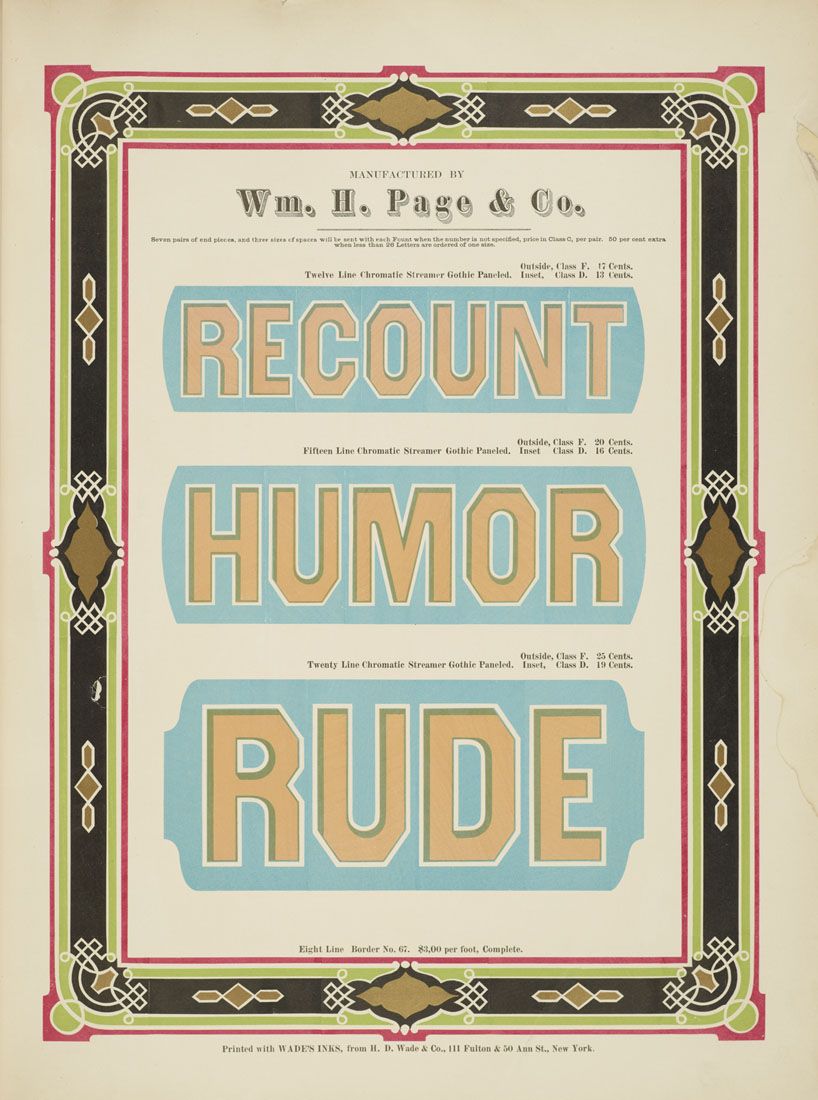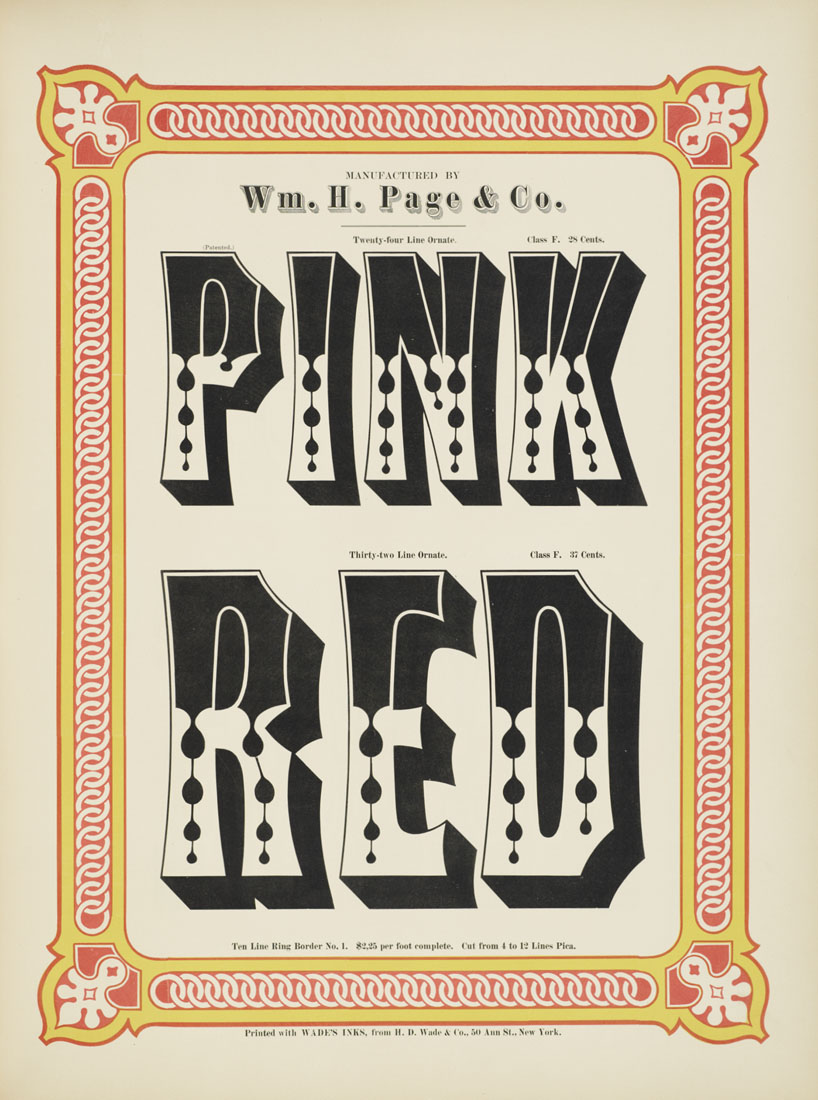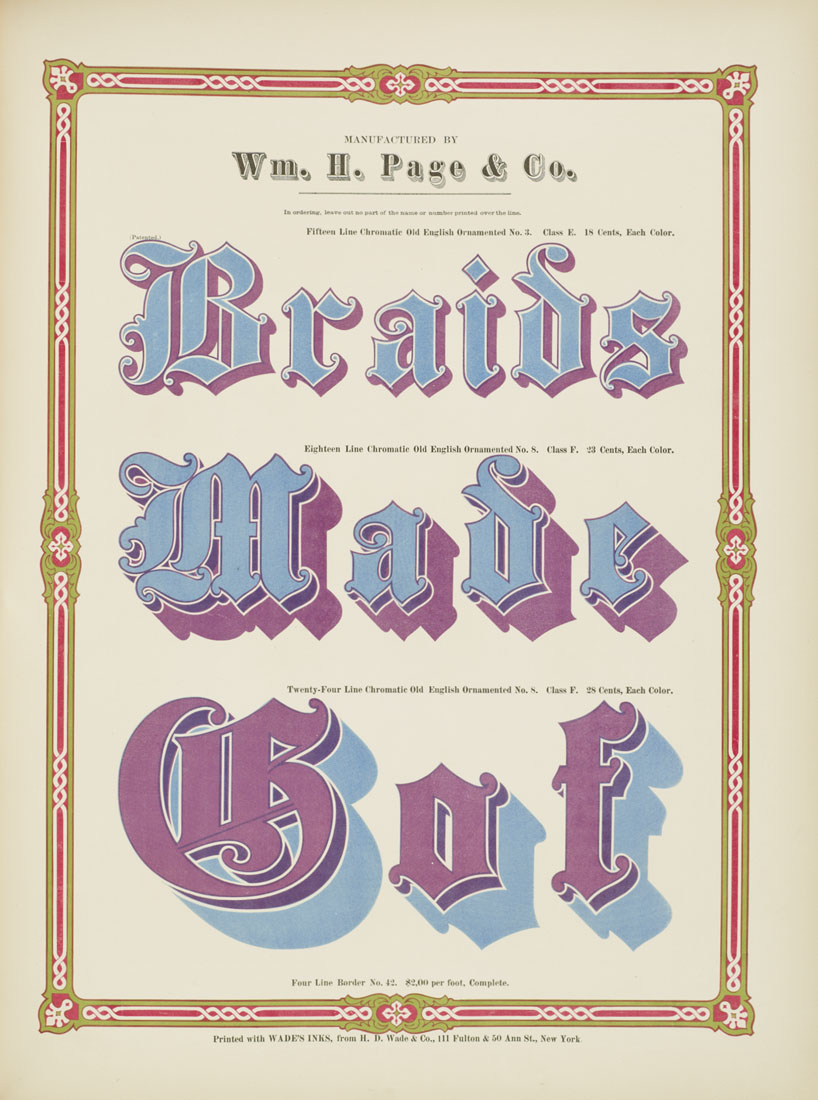 If you like any of these images as a print or postcard, please get in touch.
Via Columbia University Libraries
website
.