SOVIET Child Care Posters, 1930 produced by the Soviet Ministry of Public Health.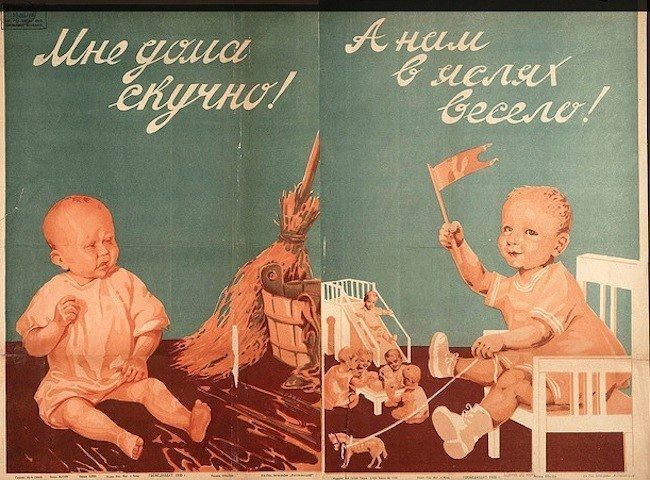 Poster explaining how to extract juice from raw vegetables, as recommended by the Doctors' Soviet for feeding infants. Four stages of preparation illustrated on the left, text instructions given on the right.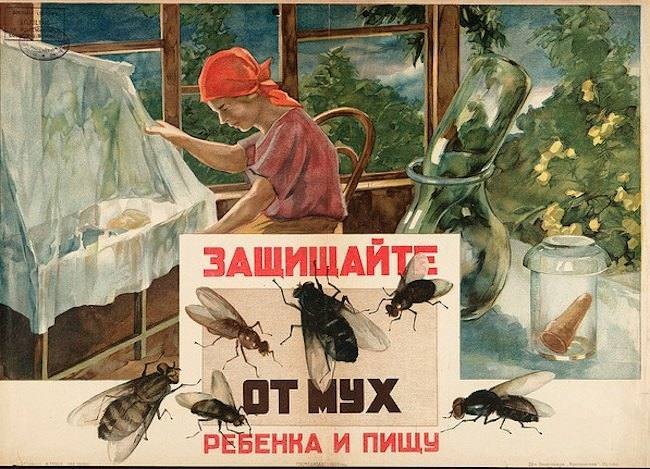 In the first picture, a woman gnaws at the child's nails with her teeth. The next three small images illustrate good nail care. In the last picture, a mother cuts her child's fingers properly, with small nail scissors. 
Under the picture is a lengthy quote from Lenin advocating the establishment of communal nurseries.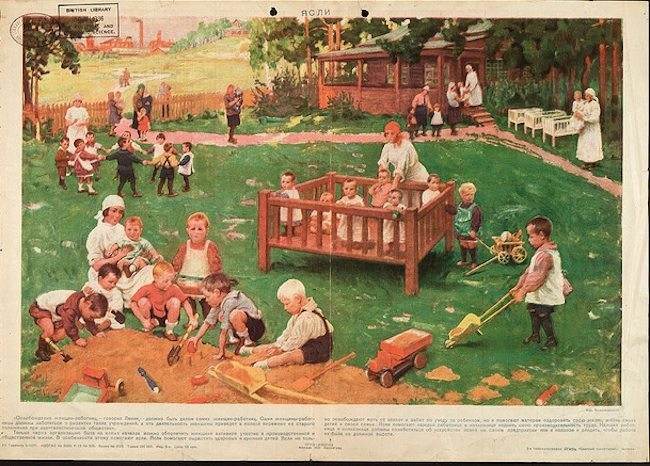 How to feed a child when the mother has a cough and cold; don't allow strangers to kiss or touch your child.
Two panels side by side illustrate some dangerous items which can injure children. The first panel, "Don't let small children play with sharp objects!" shows a sword, pins, a knife, fork, scissors, etc. The second, "Many children die each year from these", shows seeds, buttons, matchstocks, feathers, etc.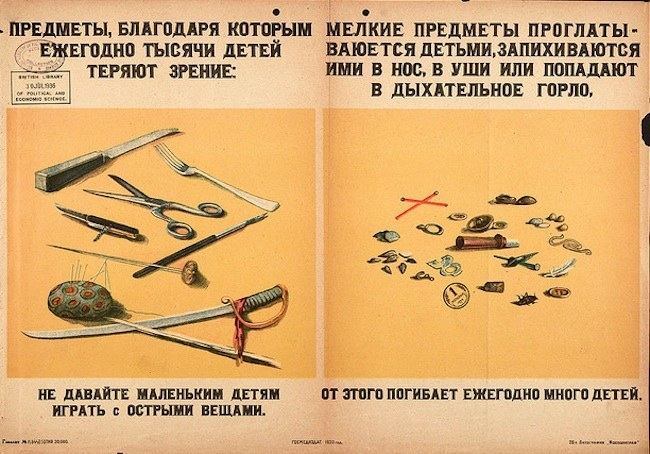 Chart giving average heights and weights for infants, with illustrations of babies and toddlers ranging in age from 1 – 24 months.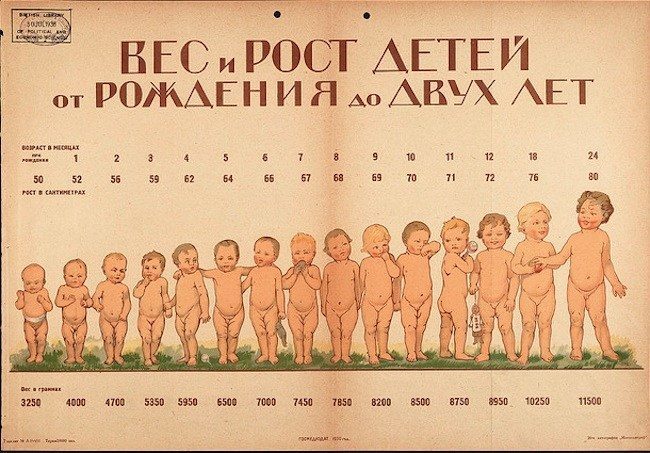 Correct carrying of a 3 month old baby…