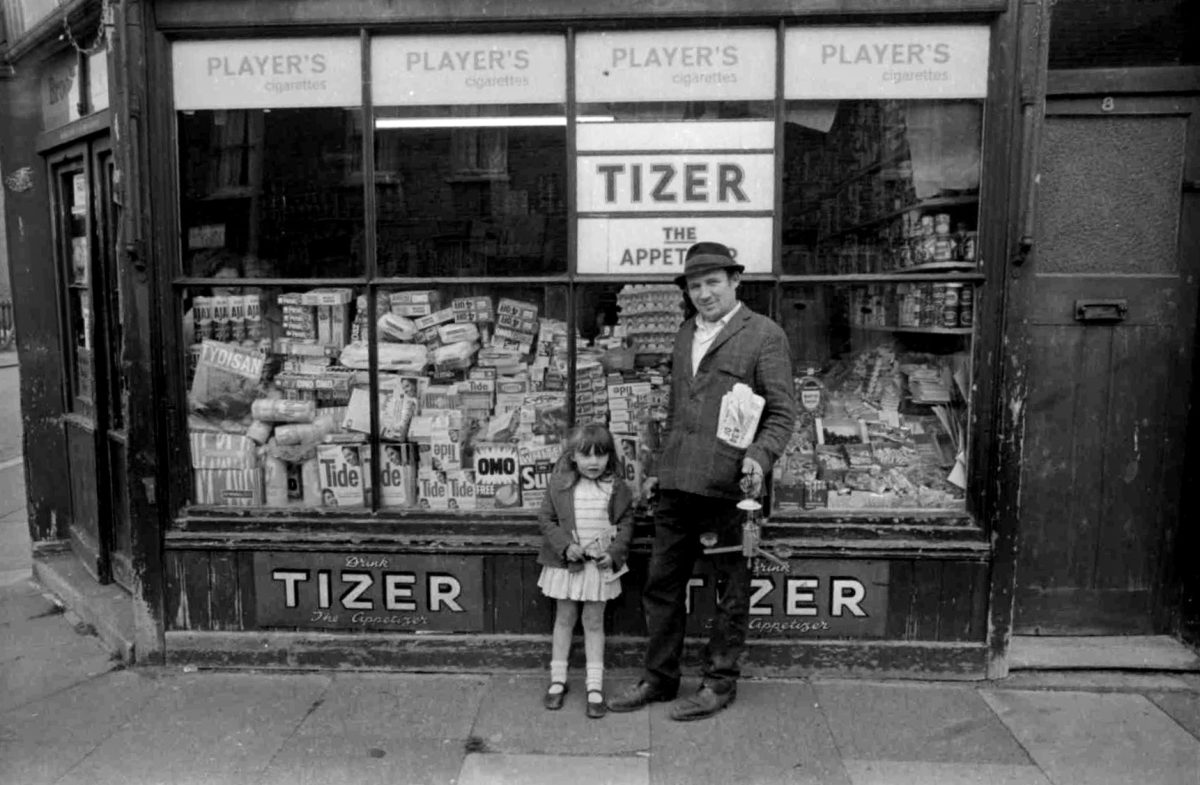 Having enjoyed a pint, a smoke and a natter in the pub with the afternoon drinkers, Tony Hall takes us round the shops in London's East End and environs.
Much like Jack London did decades earlier and Peter Marshall did in the 1970s and 80s, moving east to west, we take in Bow, Mile End, bits of Roman Road, Stepney, Whitechapel, Spitalfields, Shoreditch, Hoxton, Dalston and Stoke Newington.
The shopfronts advertise cigarettes, tea, antiques (old and modern) and that luminescent fizzy drink Tizer ('the appertizer'), which you could tell what is was when your eyes were shut, so the advert boasted (and mind to shut them tight, 'cos that stuff shone brighter than Harold Wilson's white heat.)
We pop inside some shops, too, buying sausages in the kosher butcher and Matzah's at J. Berland's, tins from Pat of Pat's Store in N16 and this and that from Perchick's on Old Montague Street.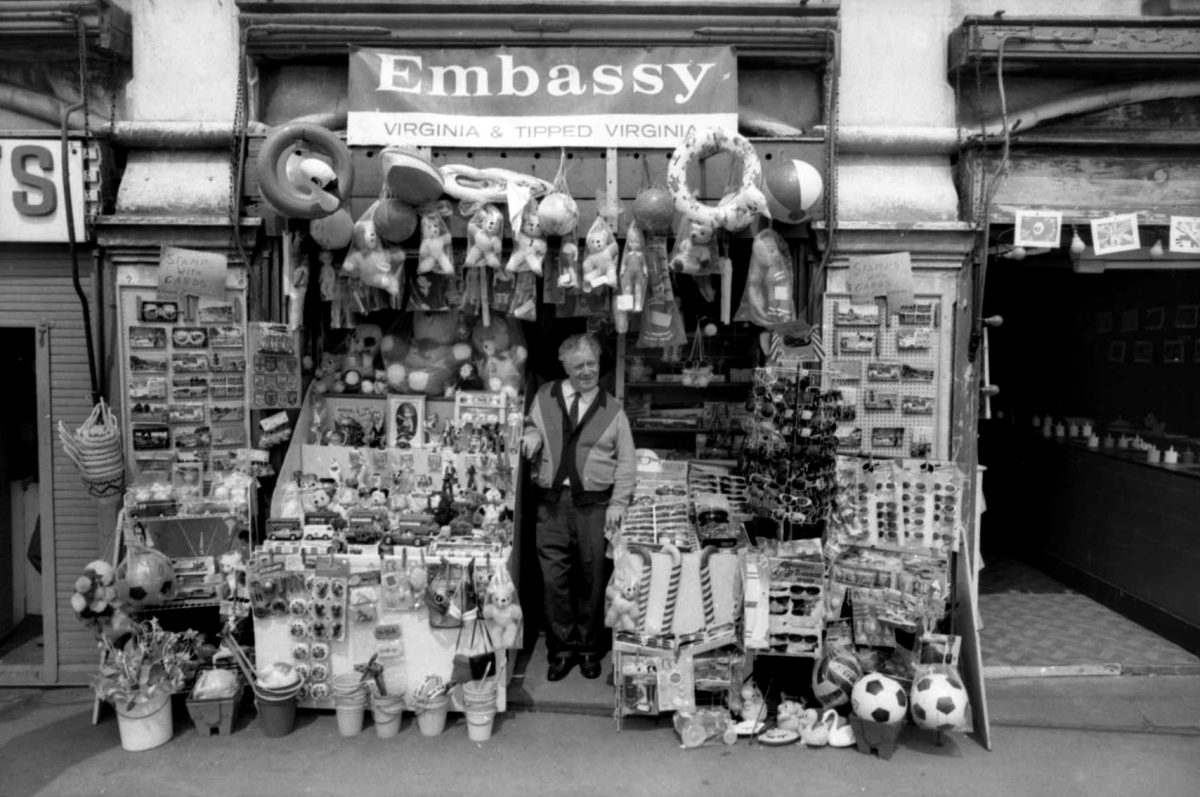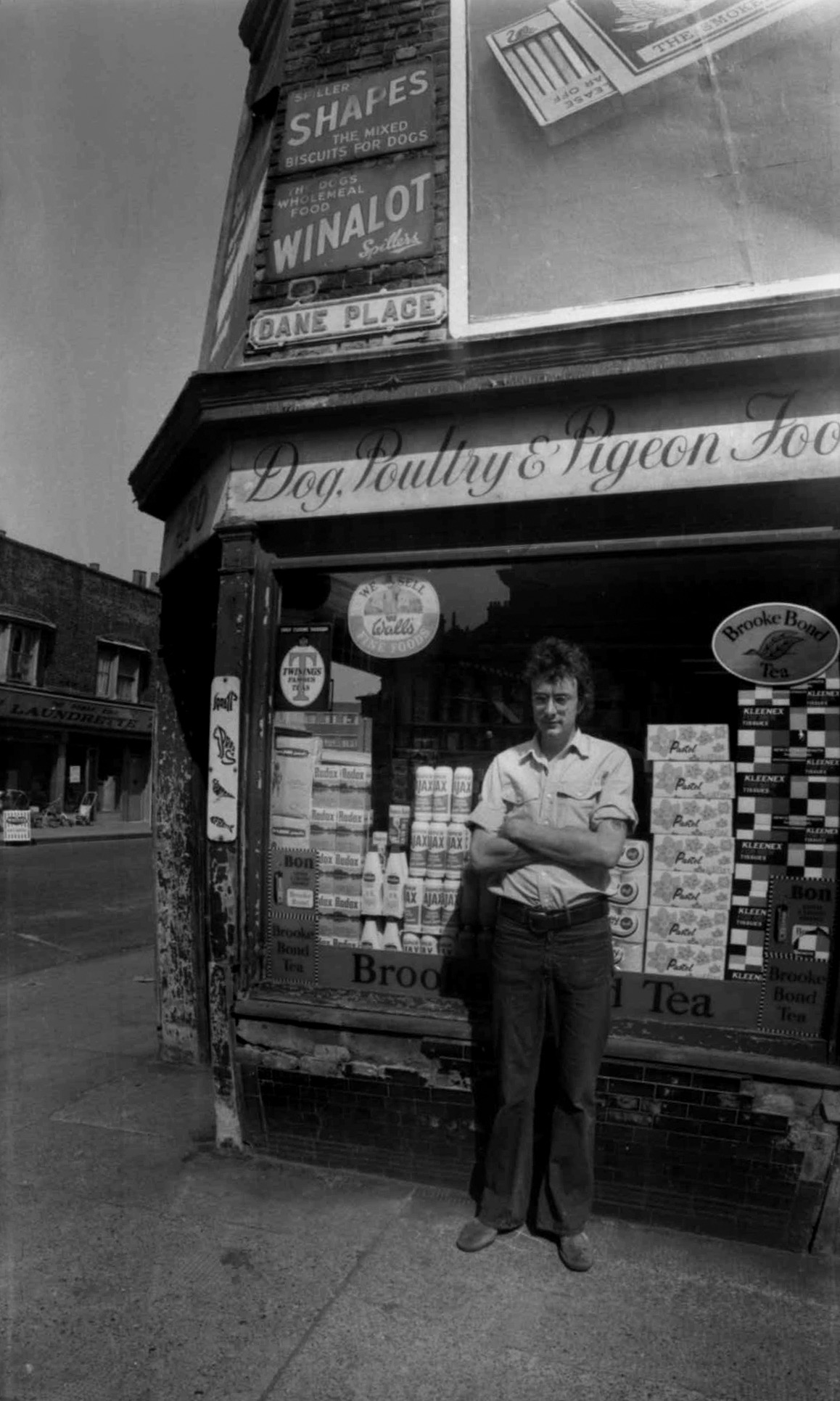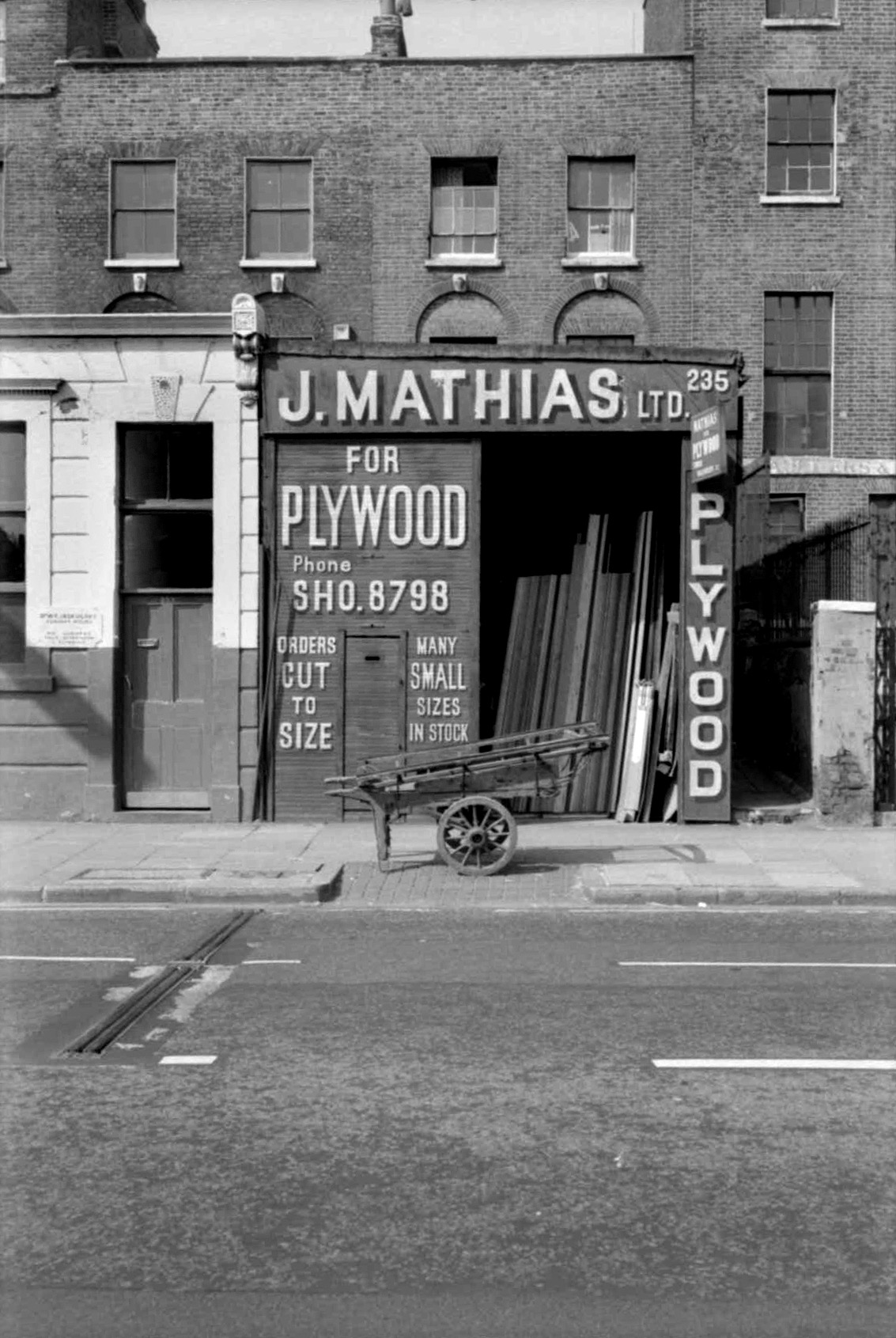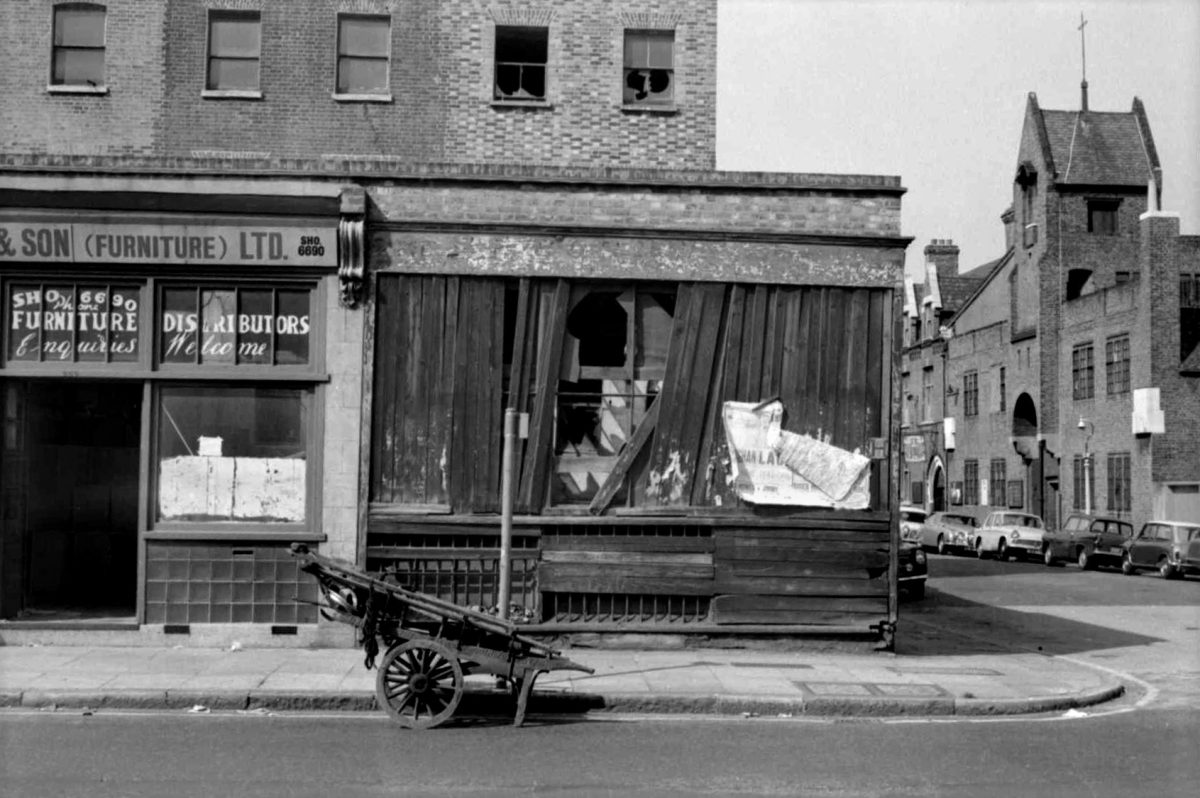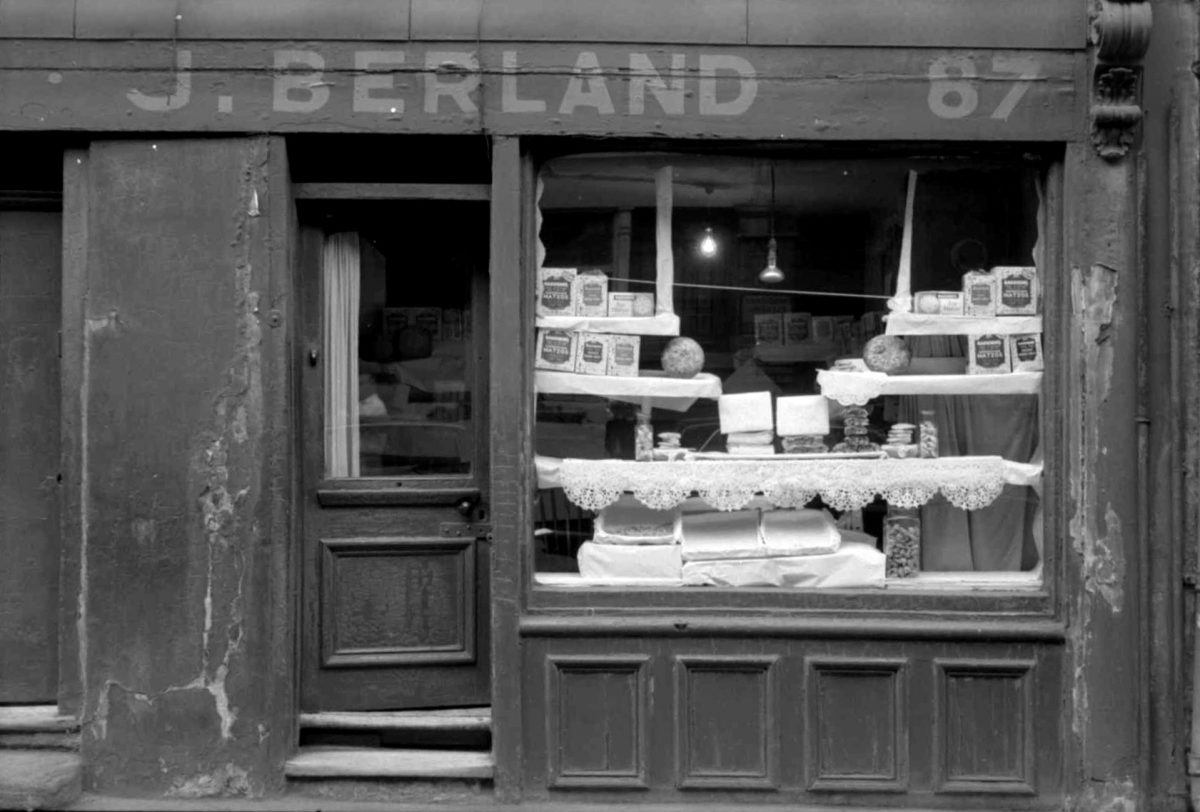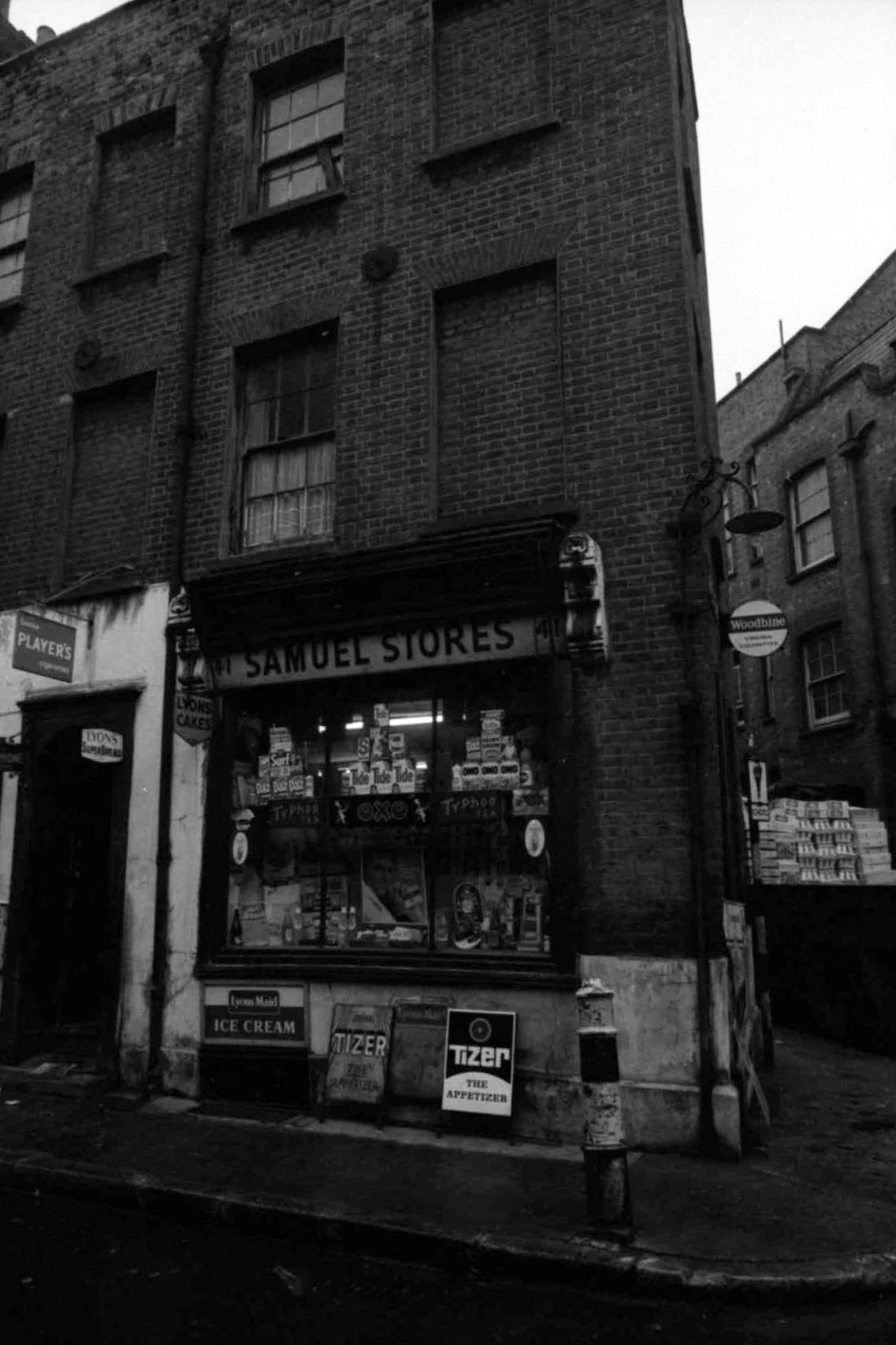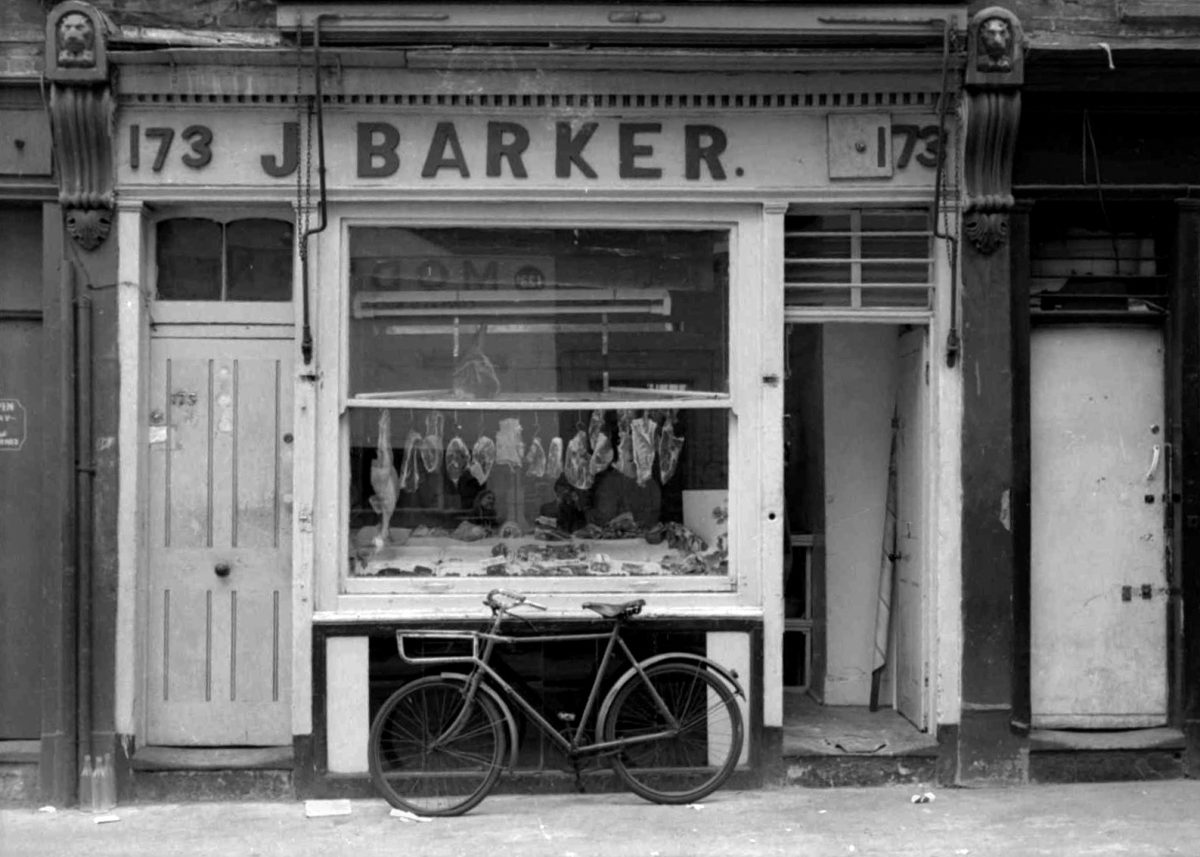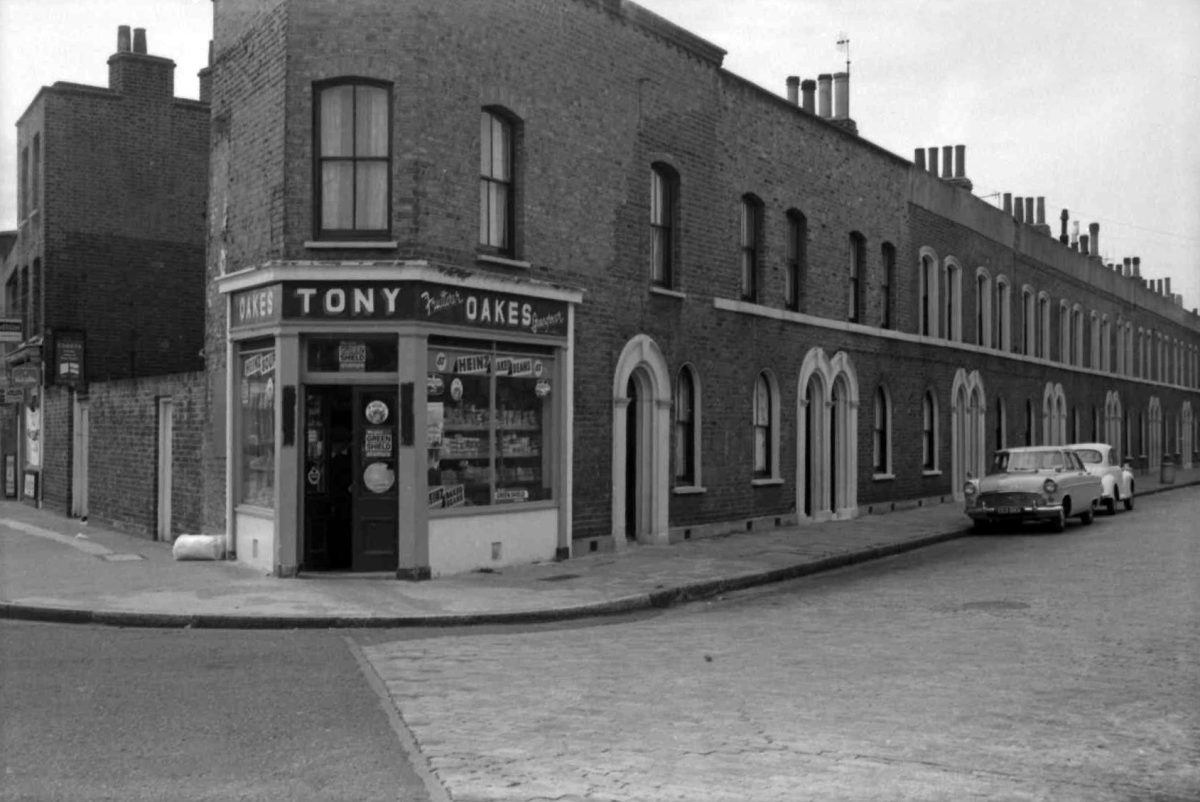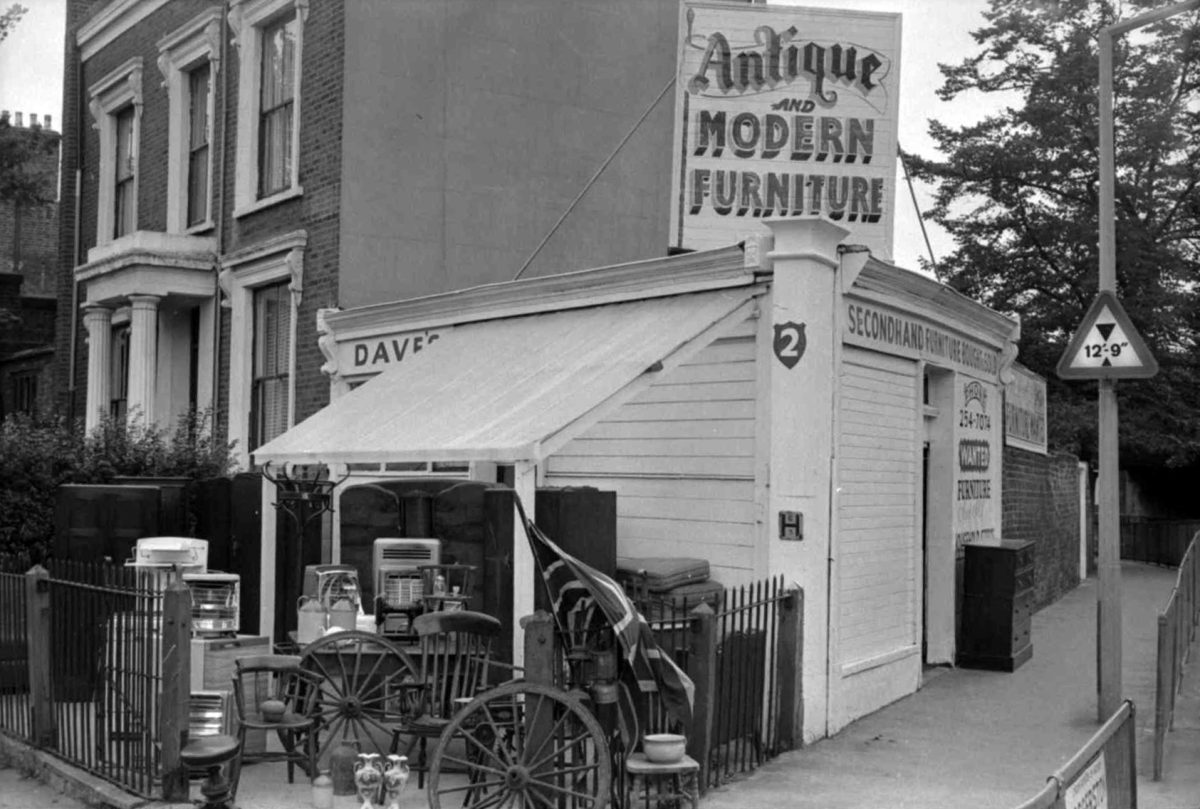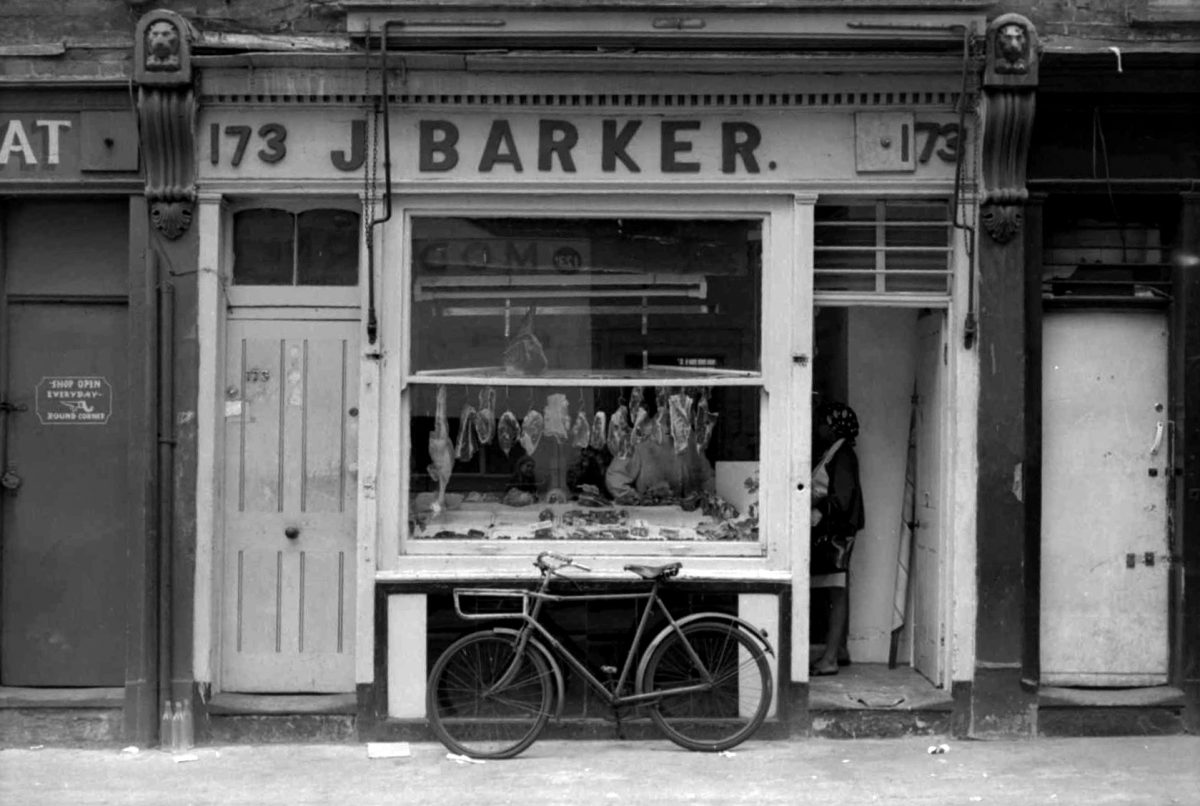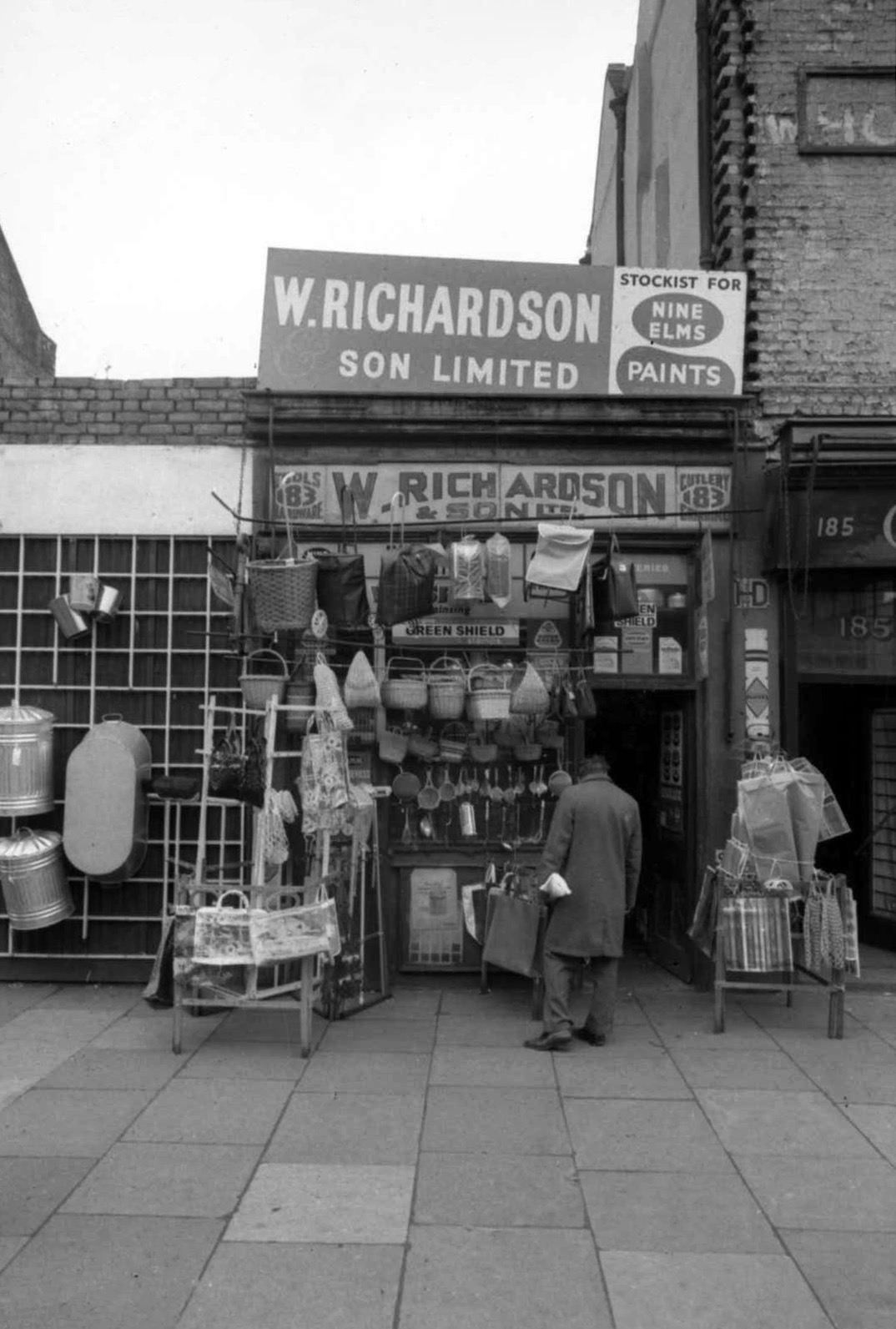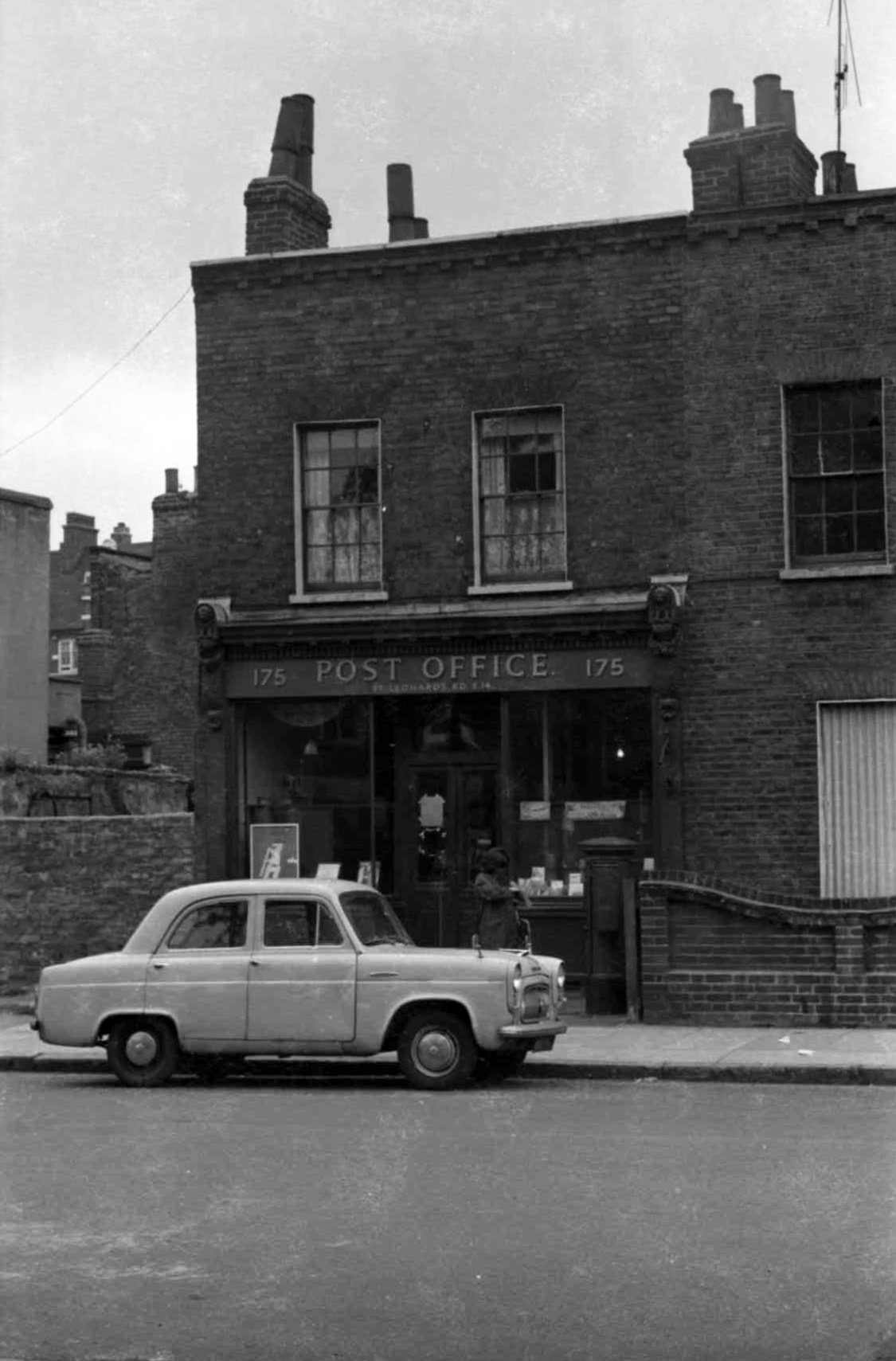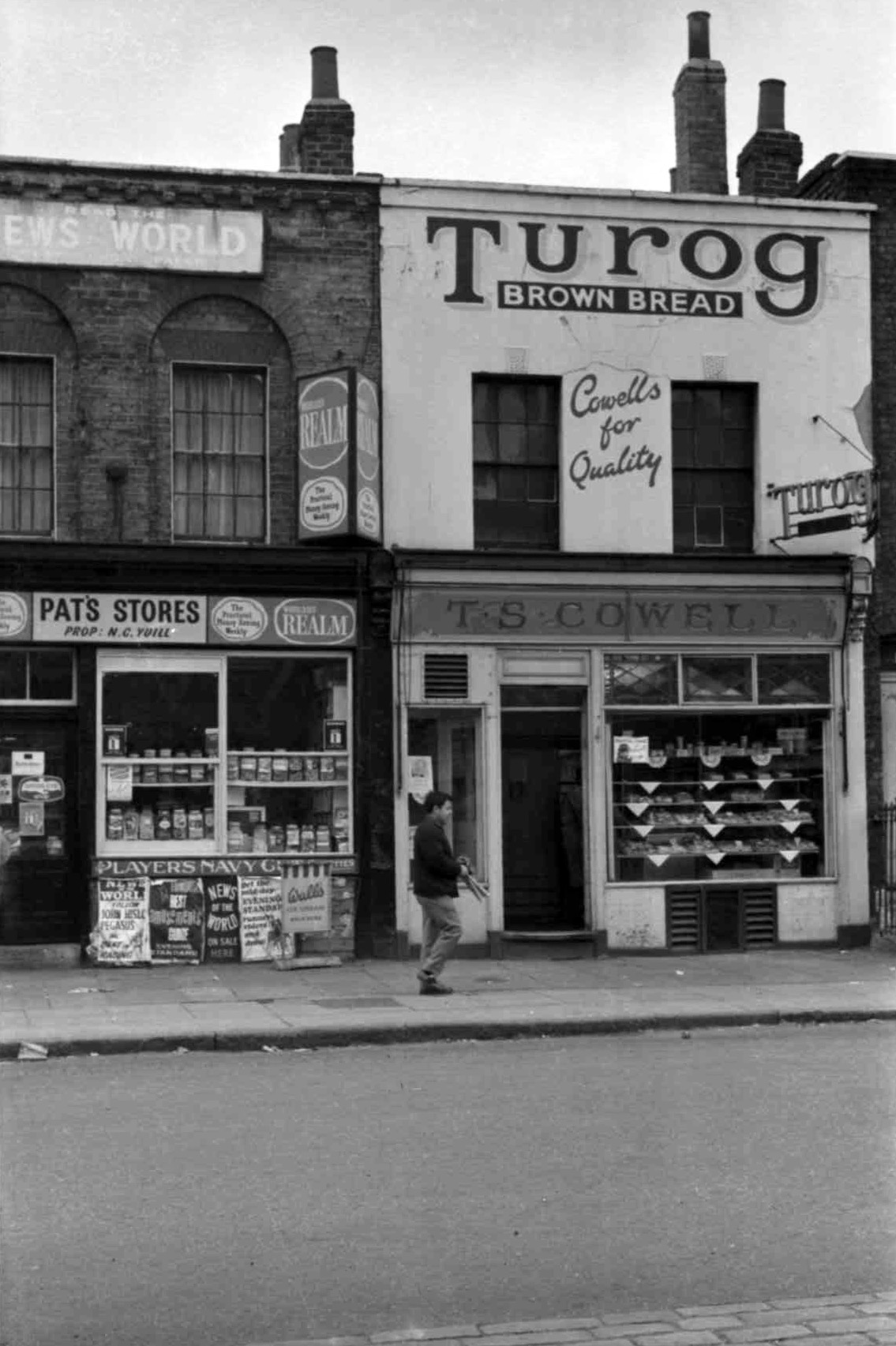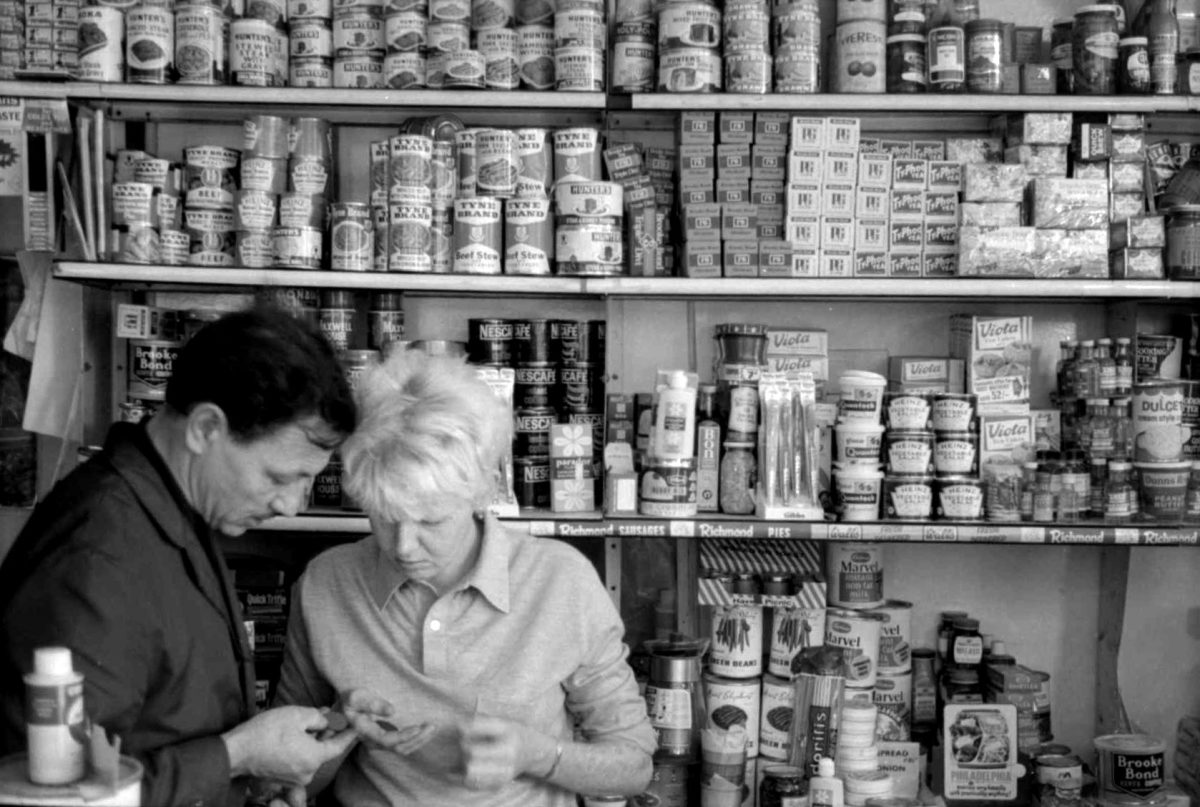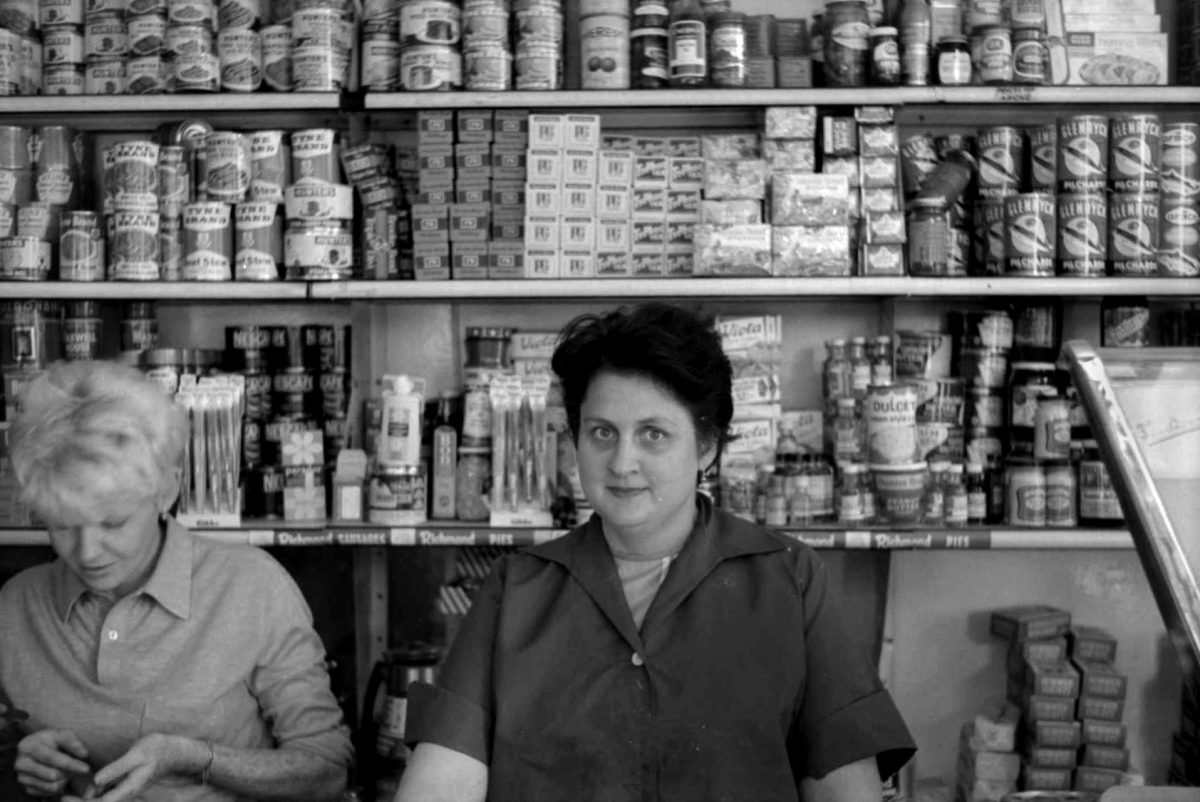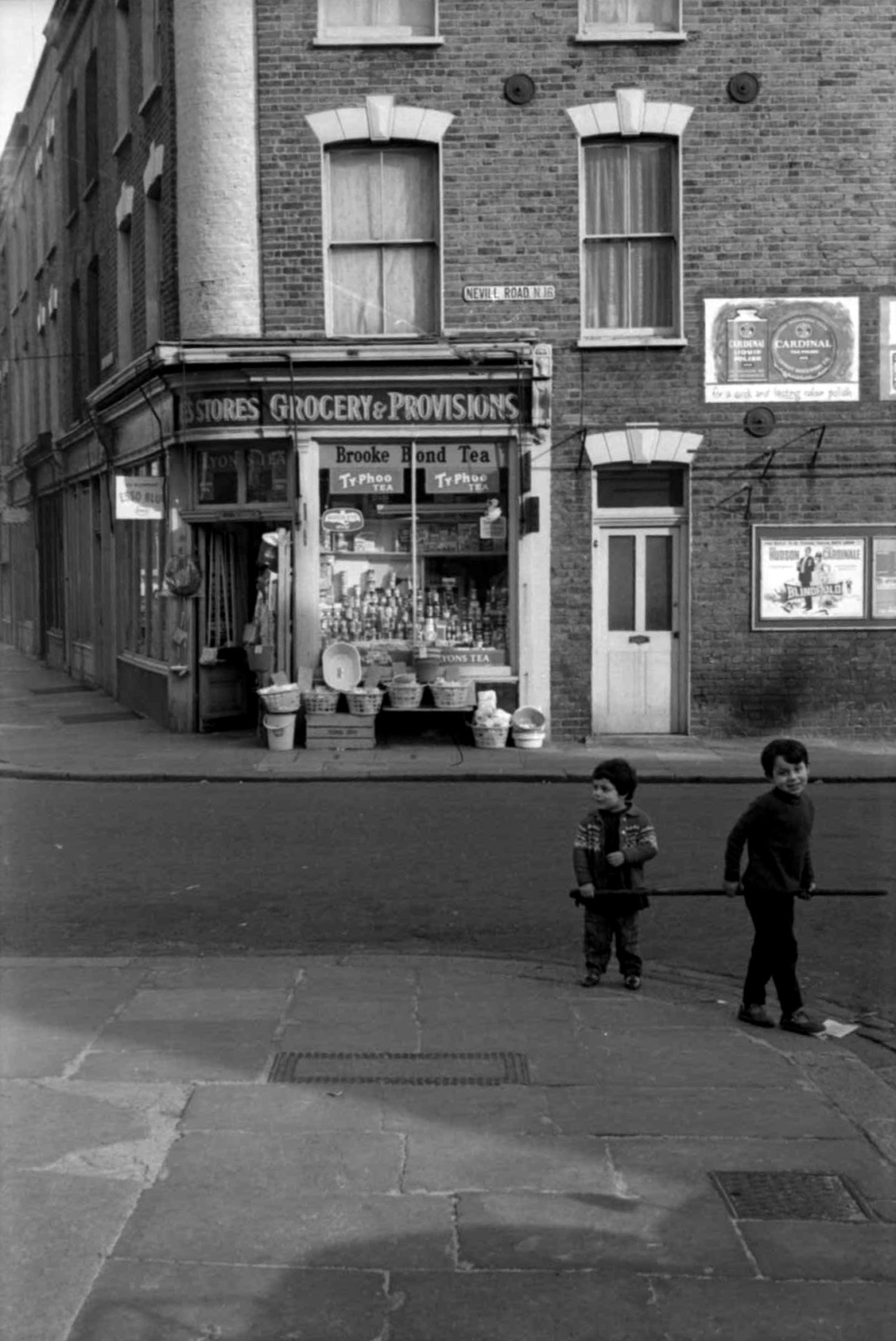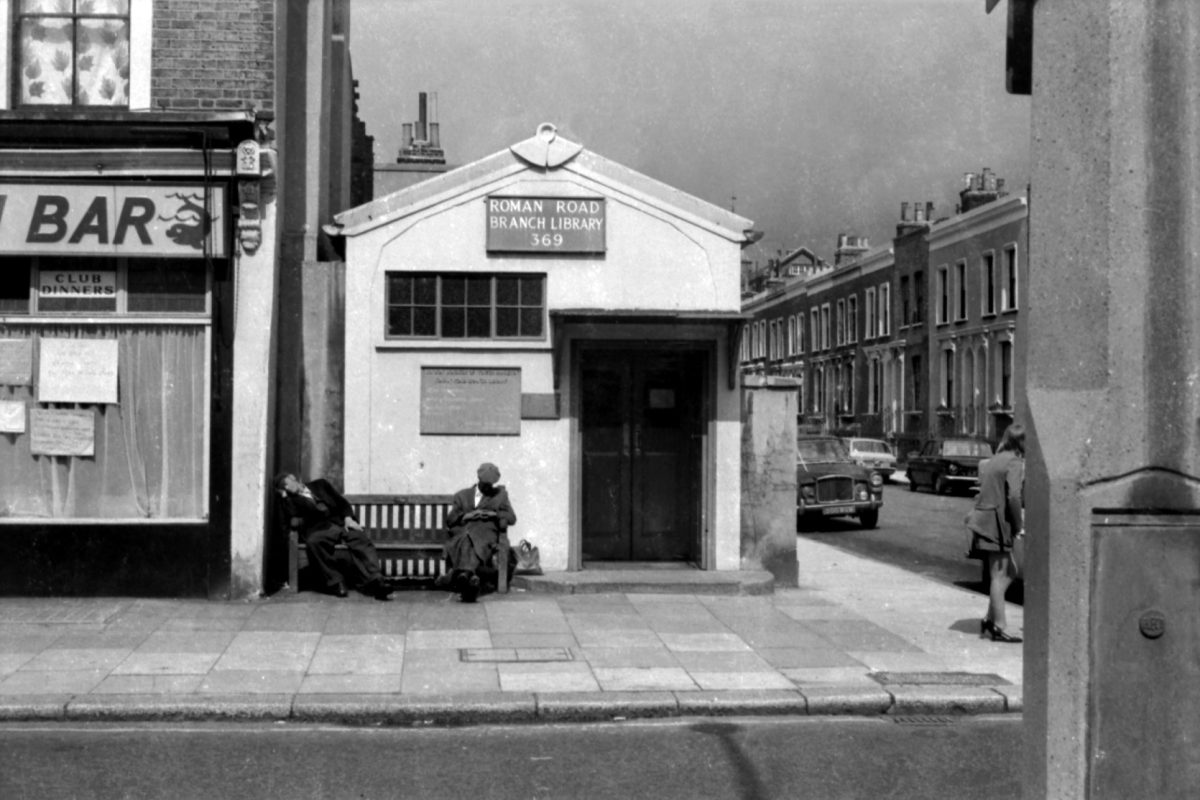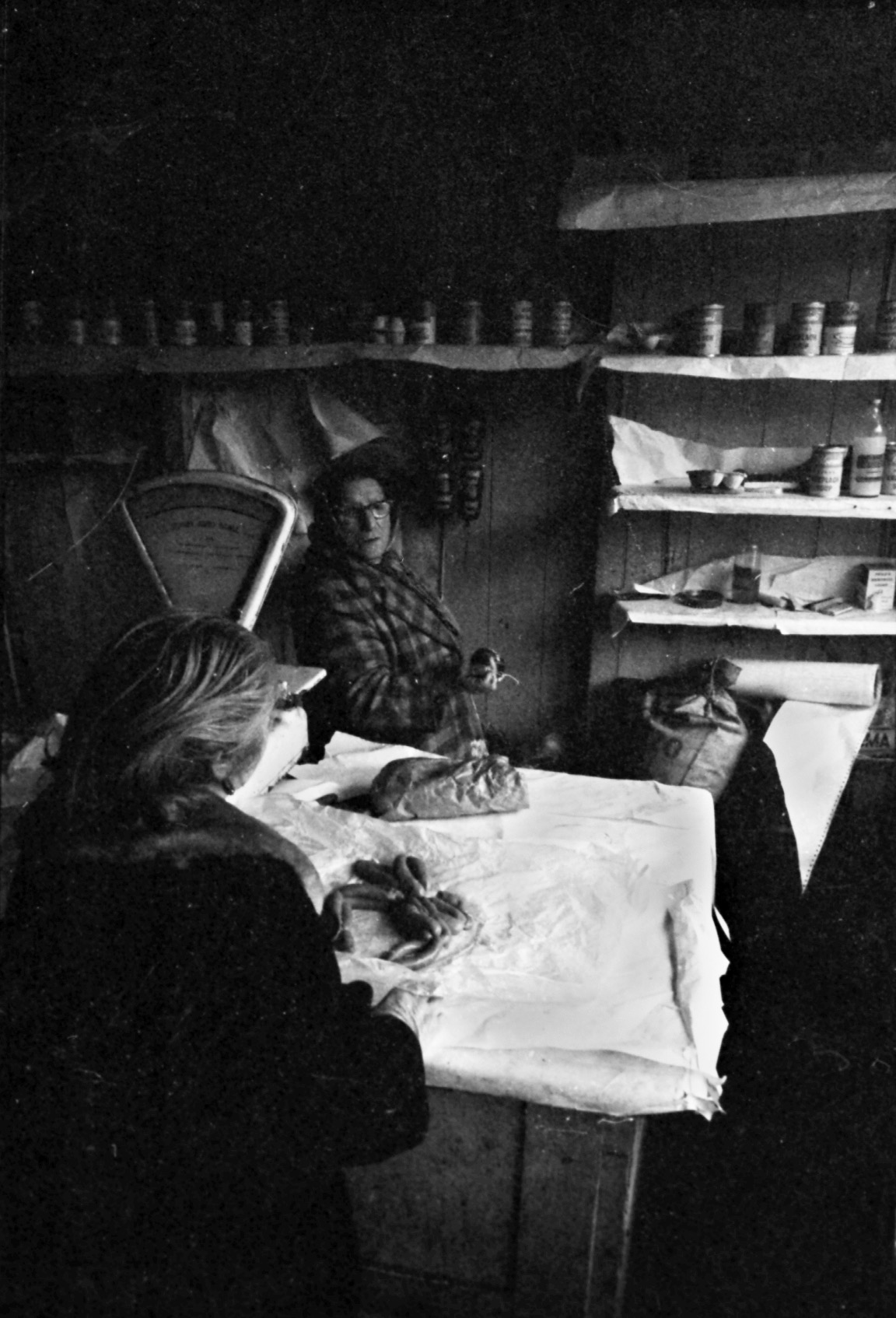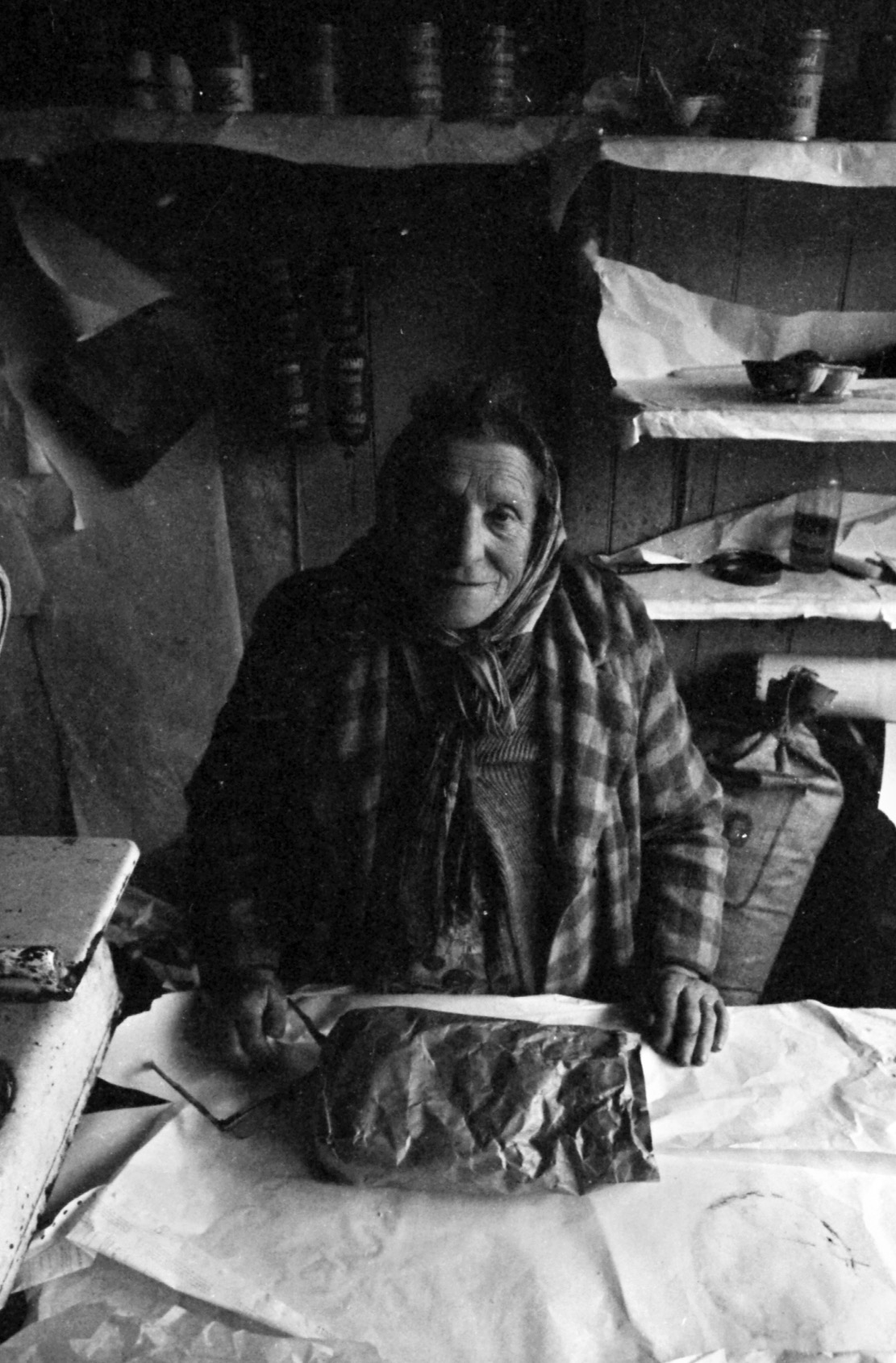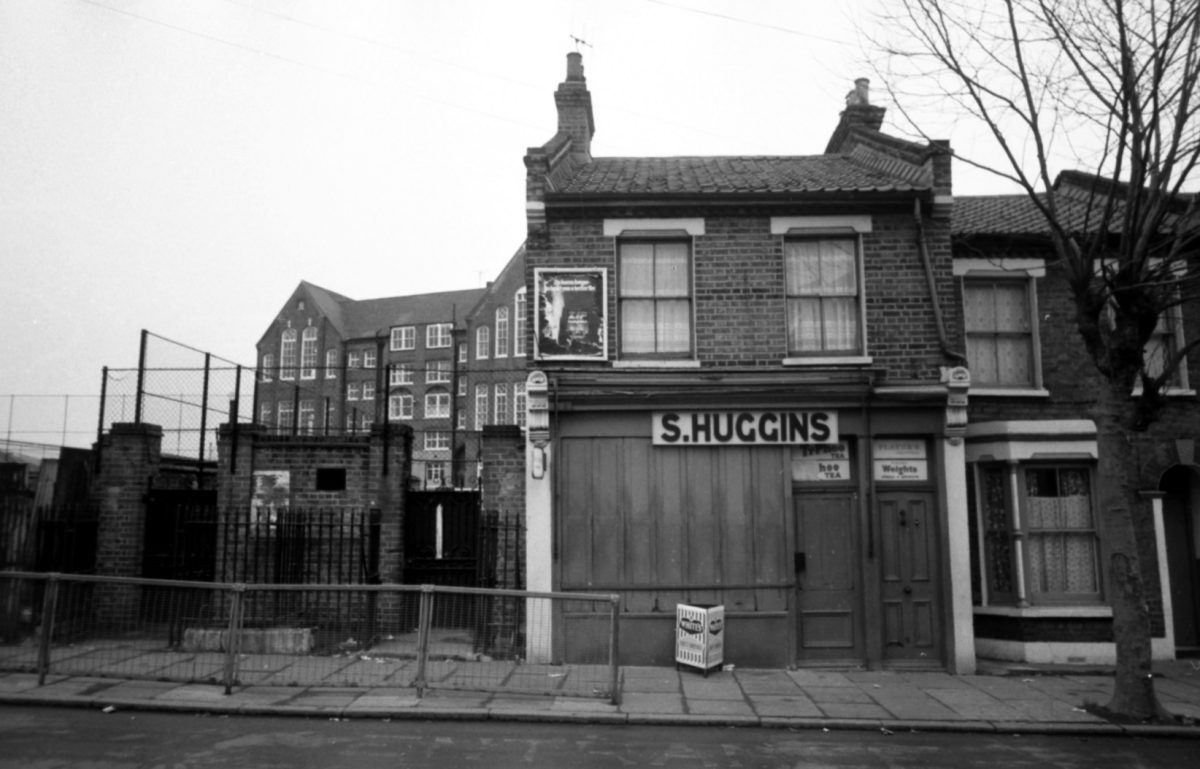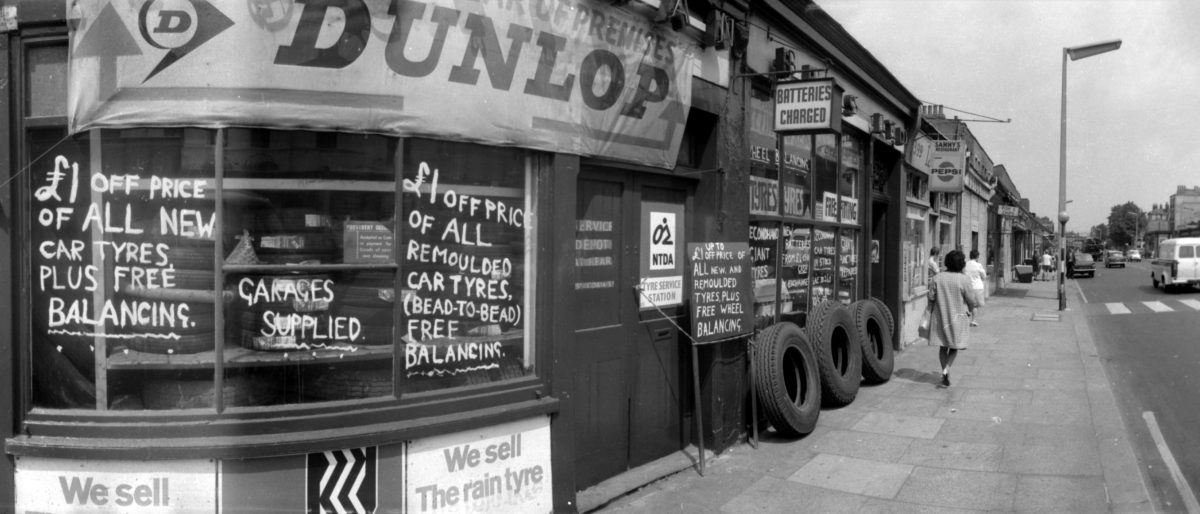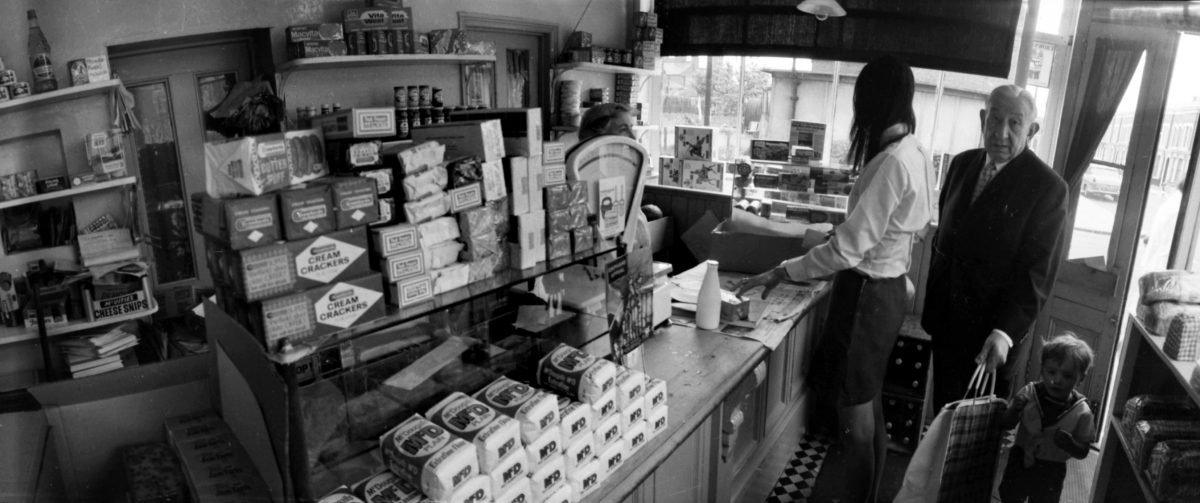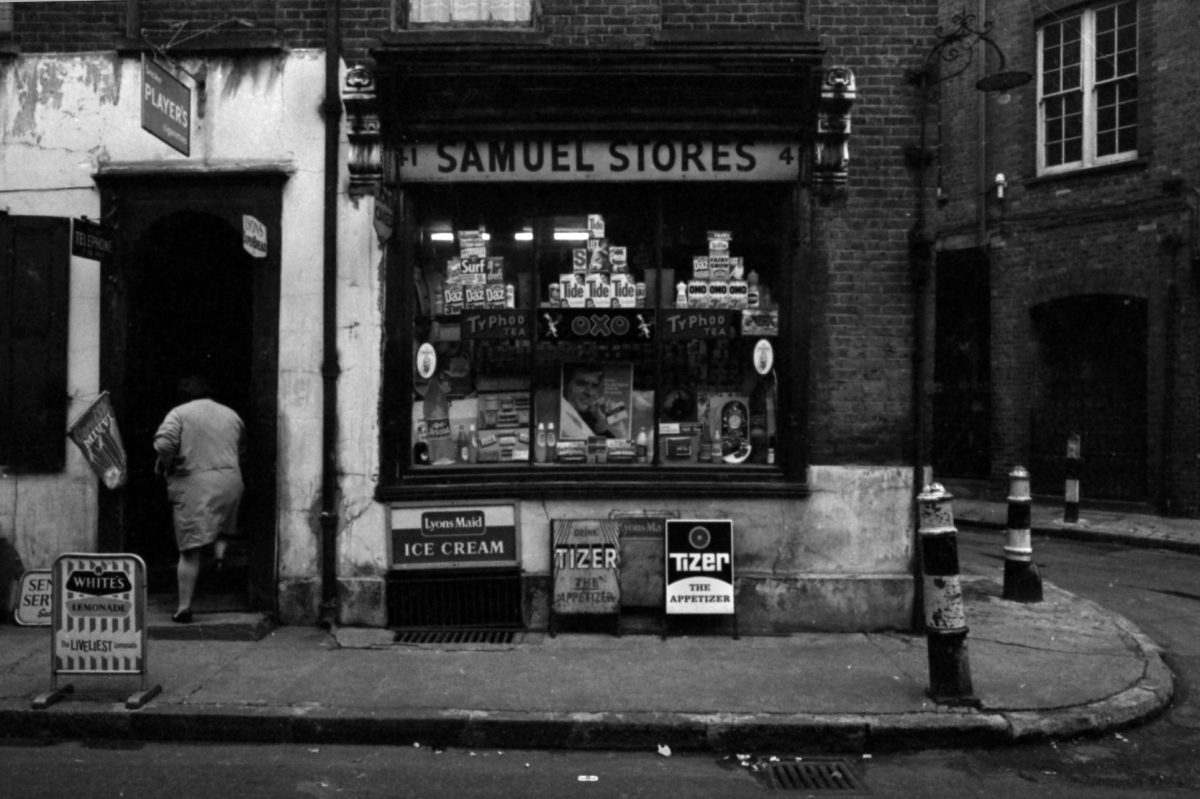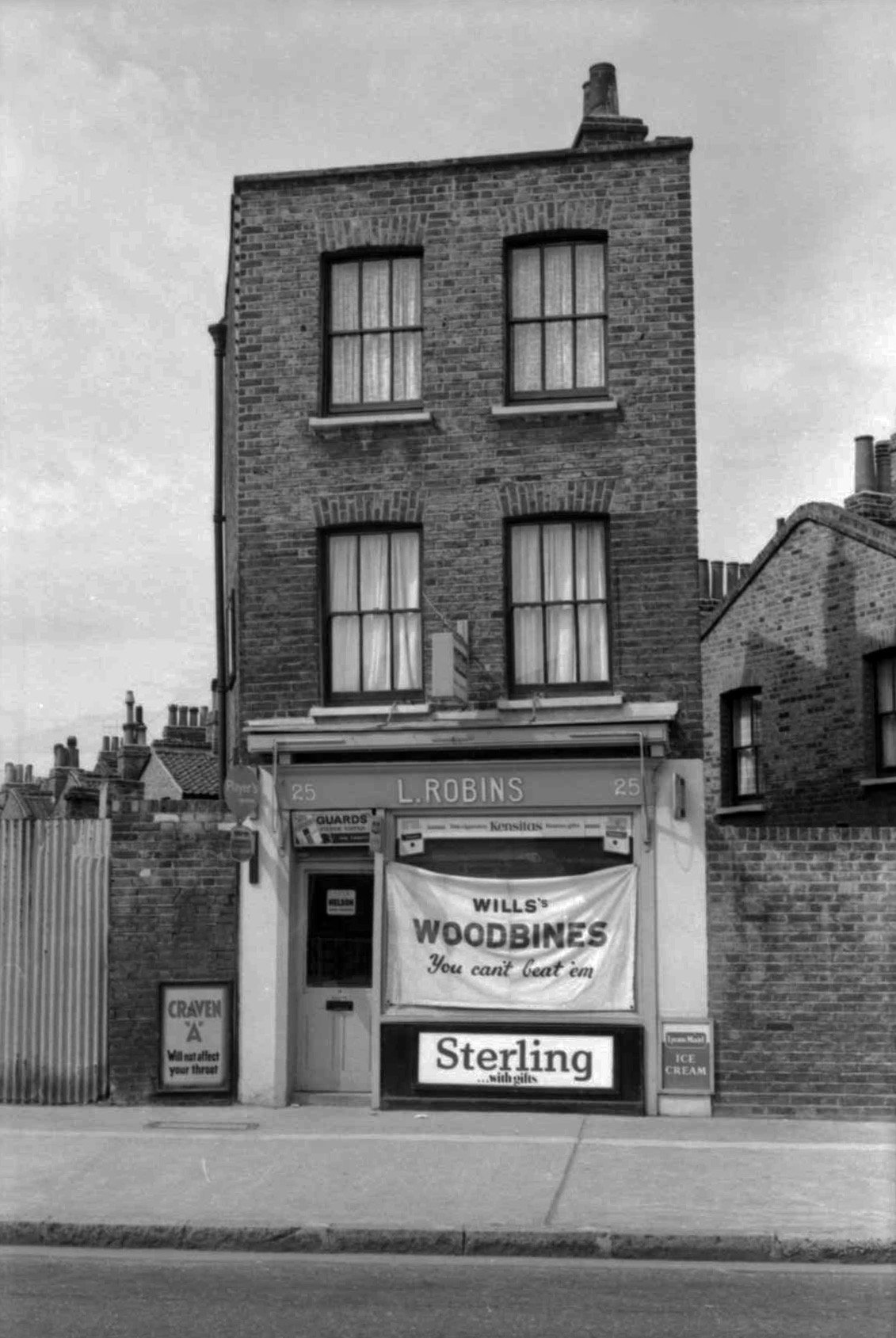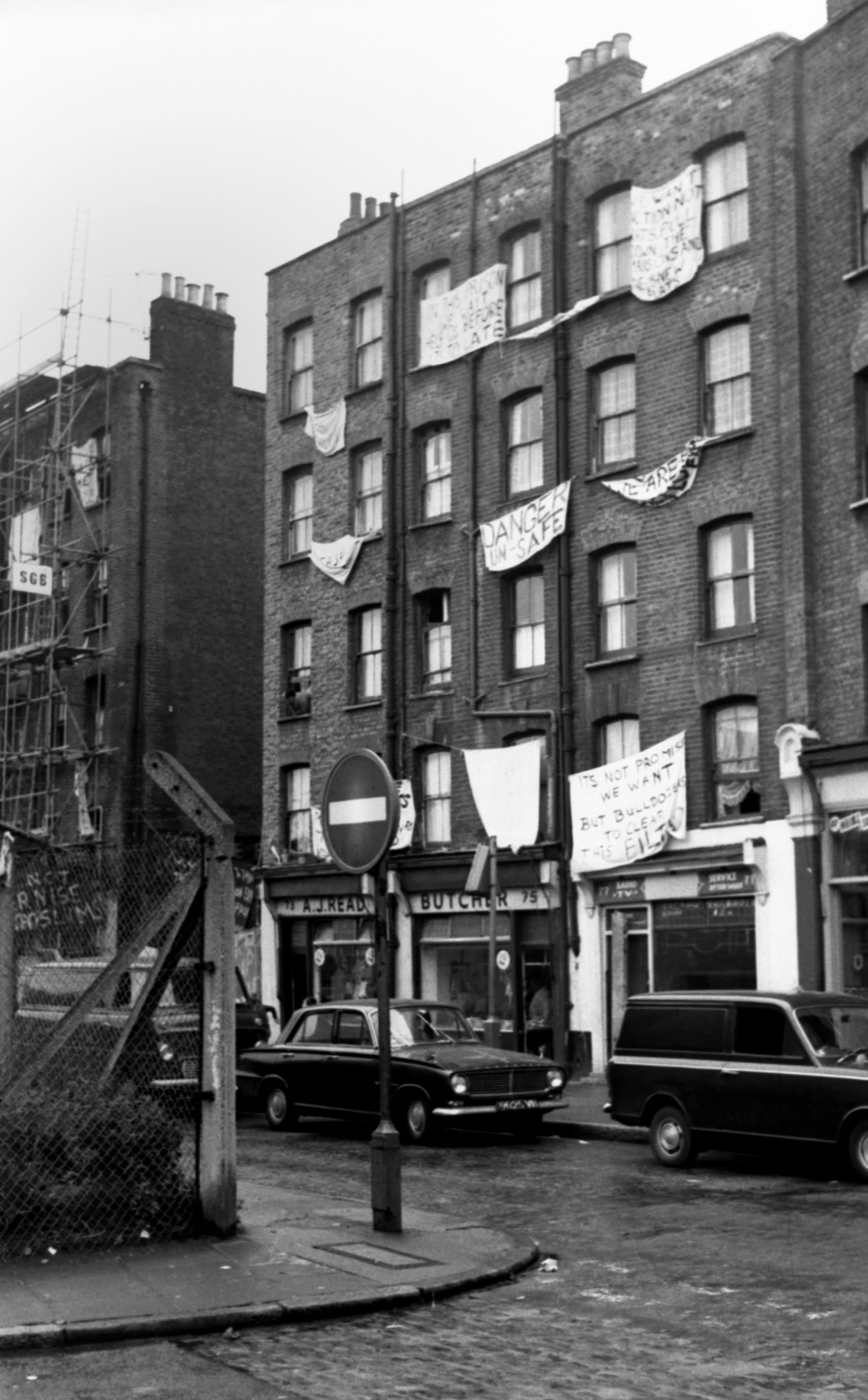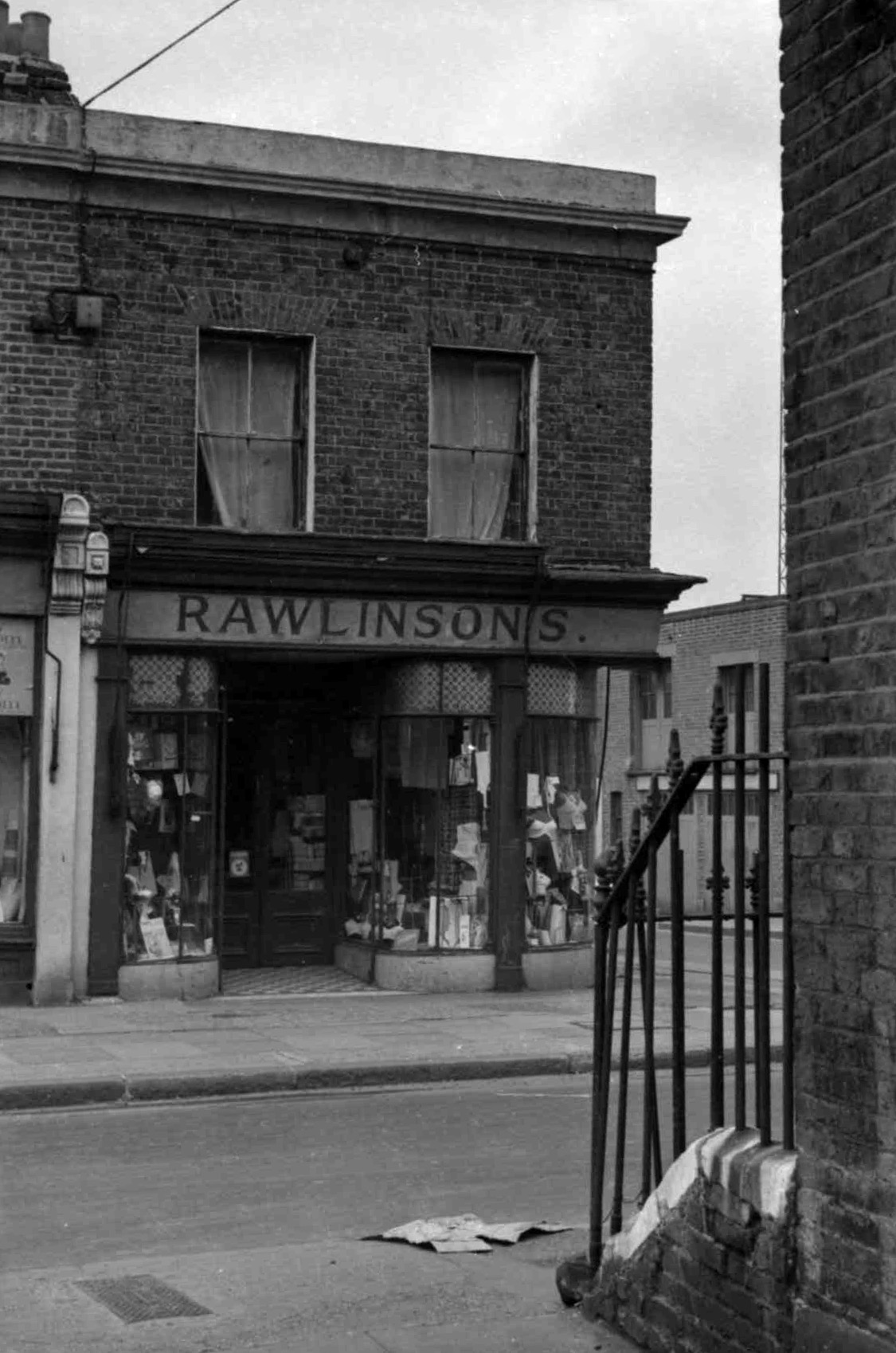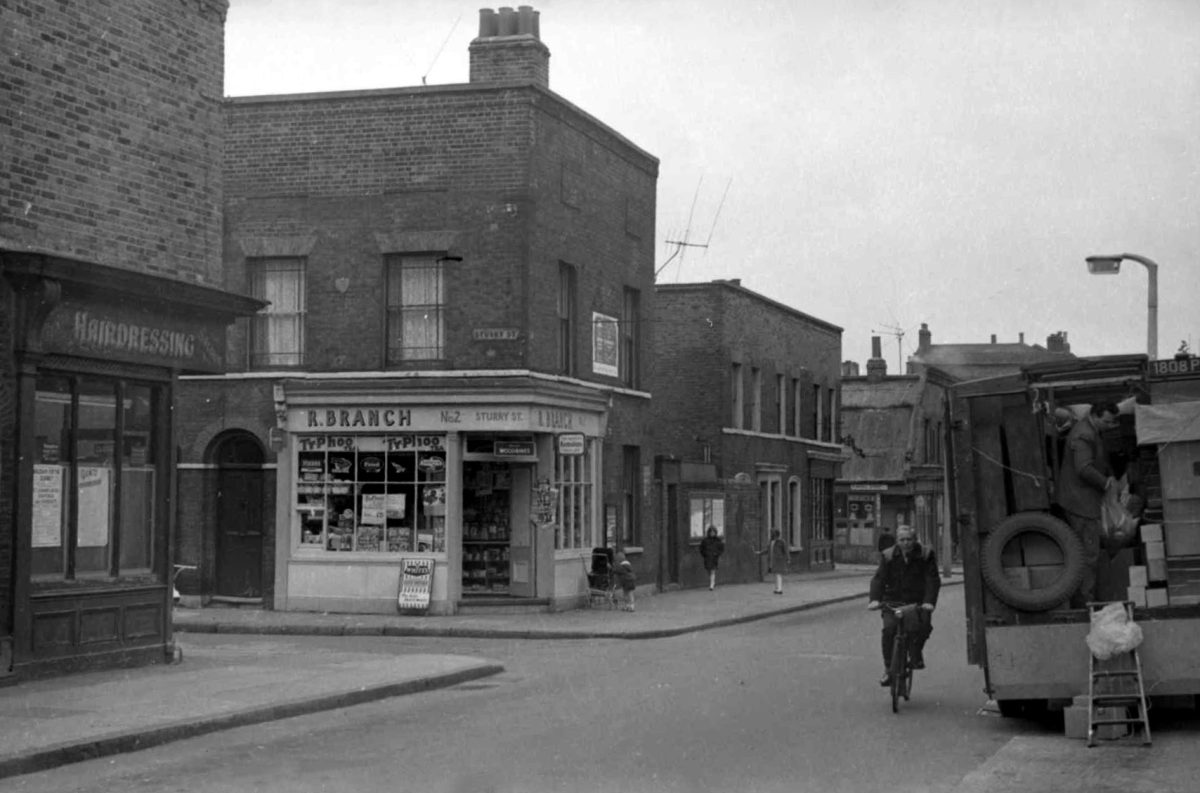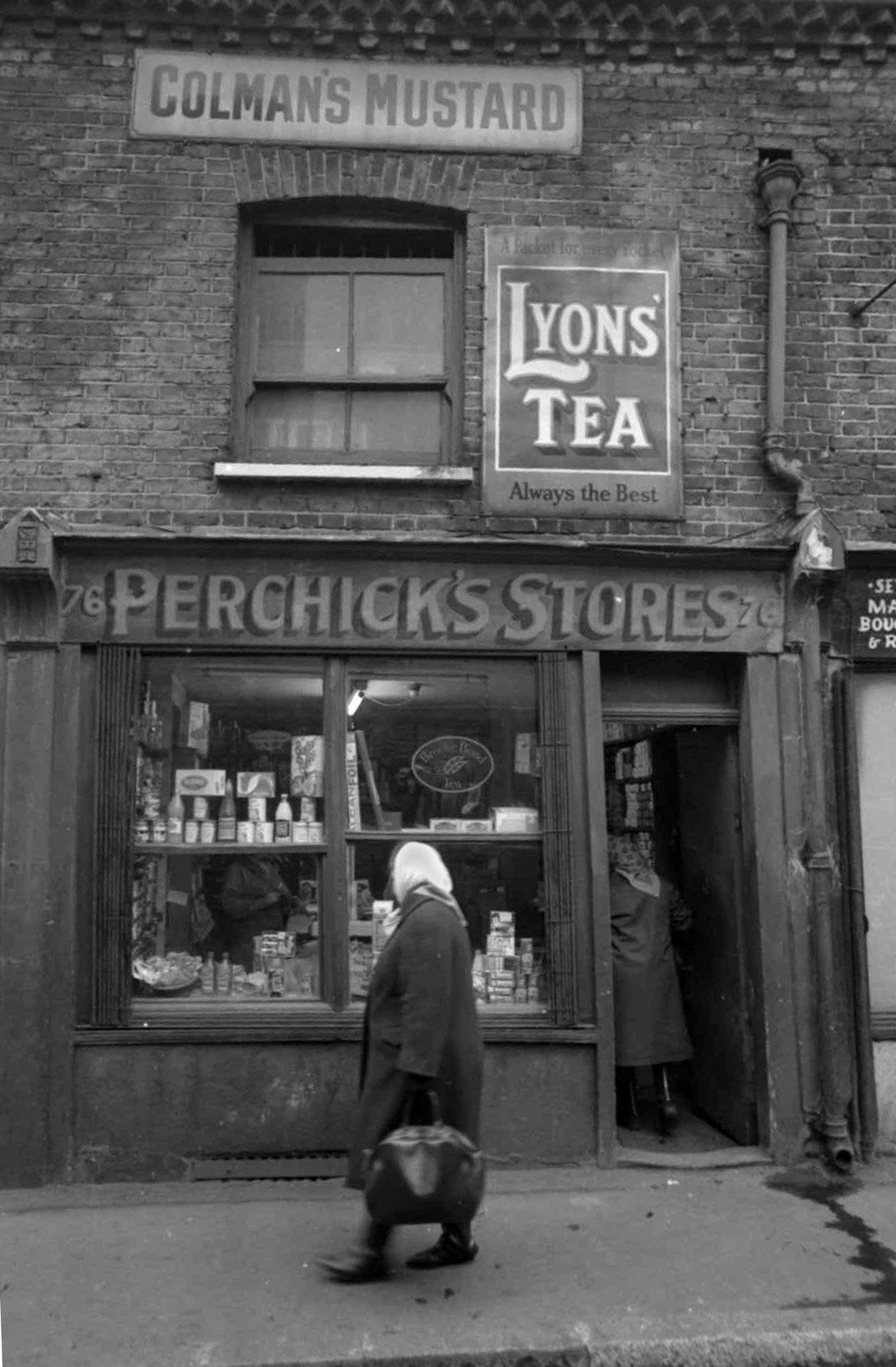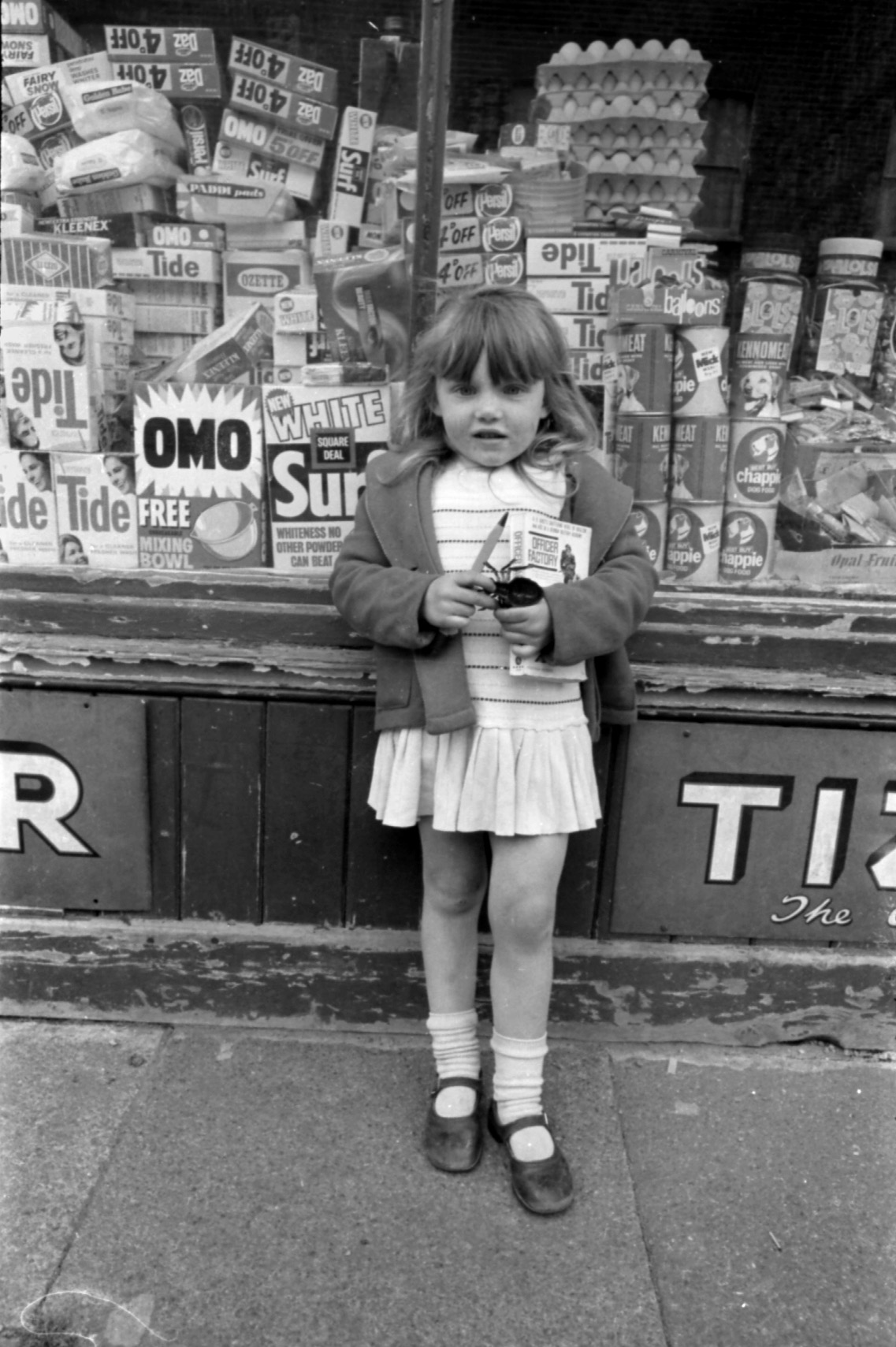 Photographs with permission of Libby Hall.
Images Courtesy of the Tony Hall Archive at the Bishopsgate Institute.