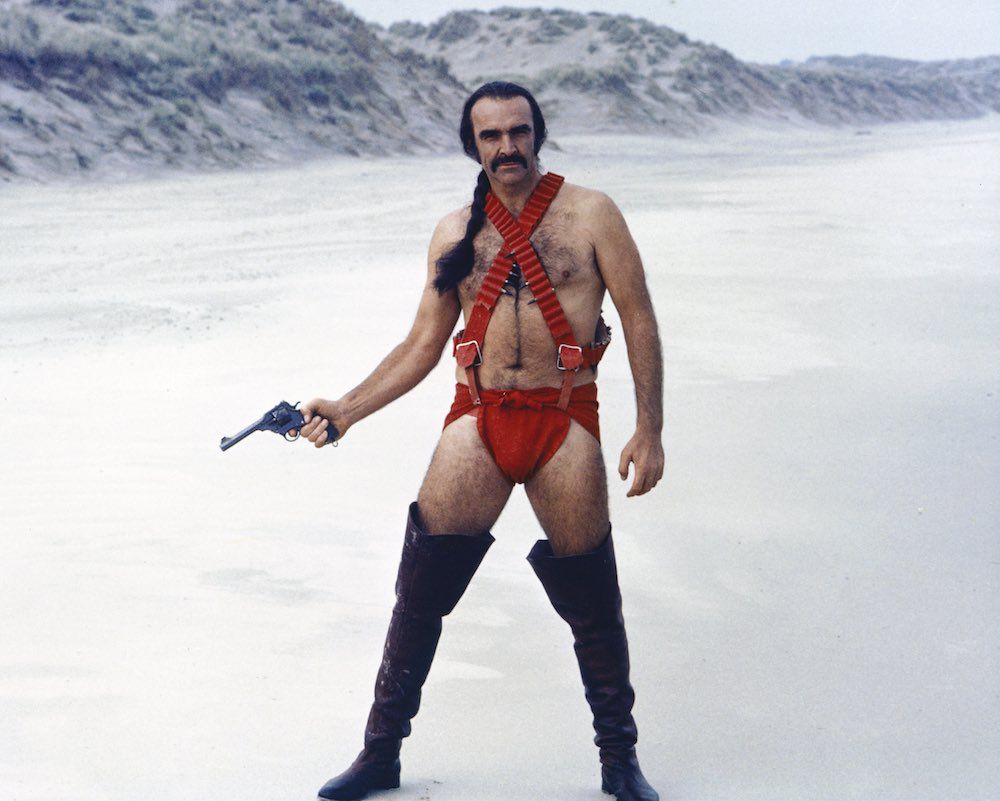 "John Boorman's Zardoz is a genuinely quirky movie, a trip into a future that seems ruled by perpetually stoned set decorators." It's set in a post-apocalyptic Ireland. And to go there is either a guilty pleasure or a mistake. As Mark Kermode puts it, "the man who made Deliverance – one of the outstanding works of seventies cinema – followed it up with the worst science-fiction movie ever made… As falls from grace go, that is surely one of the most spectacular."
Connery wasn't much in demand at the time. So James Bond did away with the fussy cocktails, priapic cars and other adolescent seduction techniques honed in sticky carpeted casinos, strapped on a red leather posing pouch buckled to matching bandoliers with ample room for a few dozen vials of amyl nitrate and found like-minded people in an out-of-town S&M fetish club under the auspices of a perverted flying god-rock.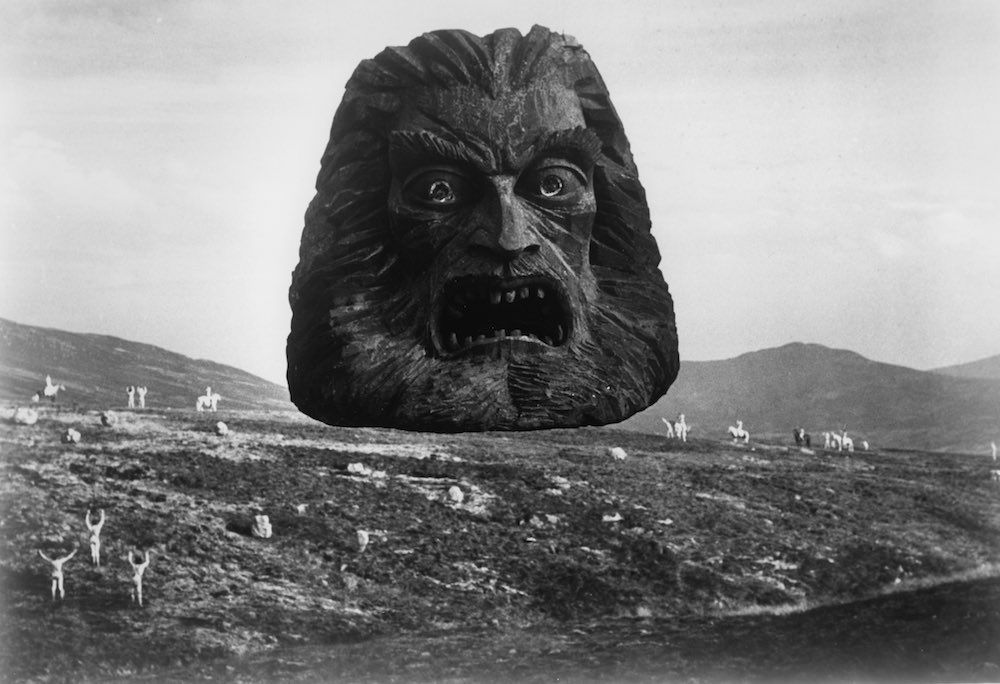 The plot you can read about on Wikipedia. Esteemed film critic Roger Ebert surmises:
Every once in a while, a movie like that comes along; a movie you've got to see so that you, too, can be in the dark about it. In the movie's own terms, this much can be said for sure: It may not make you an Apathetic [one of the film's social classes], but it will certainly age you by two hours.
"Nobody wanted to do it. Warners didn't want to do it, even though I'd made a shitload of money for them. Finally my agent at the time David Begelman, an extraordinary character who had this marvellous air of authority and sincerity about him, went to the new head of 20th Century Fox and said, 'Do you want to make a film with Boorman?' They said yes, to which he replied, 'Come to London, we'll give you the script and you've got two hours to read it. It's either yes or no. You have no approvals, and it's a million dollars negative pick-up,' which meant I had to borrow the money to make the film and they give me it back afterwards. The Fox guy came to London, and I was very nervous, so we went for lunch whilst he read the script. When he finally came out of the office his hand was shaking, clearly with no idea of what to make of it. Begelman went straight up to him and said, 'Congratulations!' He never gave the poor guy a chance."

– John Boorman, Little White Lies