"I'd known Malcolm McLaren for years because he used to make my Teddy Boy suits before he got into punk. He and Vivienne Westwood both made my stage clothes. They were very arty and very wild, so we suited each other" – Screaming Lord Sutch, Ugly Things.
The late David Sutch – known to generations of Britons as the shock-rock performer and political buffoon Screaming Lord Sutch – played a supporting role in the story of 430 King's Road when it was operating as the Teddy Boy fashion boutique Let It Rock in the early 70s.
The shop's owner Malcolm McLaren, who delighted in Sutch's B-movie charms, was assisted by the self-proclaimed "Third Earl Of Harrow" when erecting the pink lettering fascia on opening up in late 1971 (the ladders from Sutch's north London window-cleaning business came in handy that day).
Sutch's pervy single My Monster In Black Tights was a fixture on the jukebox as Let It Rock became Sex, where it was namechecked on the 1974 t-shirt design You're Gonna Wake Up One Morning And Know What Side Of The Bed You've Been Lying On!.
A few years later McLaren booked his charges the Sex Pistols as support to the rock & roll performer at a 1976 Valentine's dance; this ended badly when the young band trashed Sutch's equipment.
As his status as figurehead of the Monster Raving Loony Party grew, Sutch's musical career was marked out by gimmickry into which he roped his American model wife Thann Rendessy in the 70s.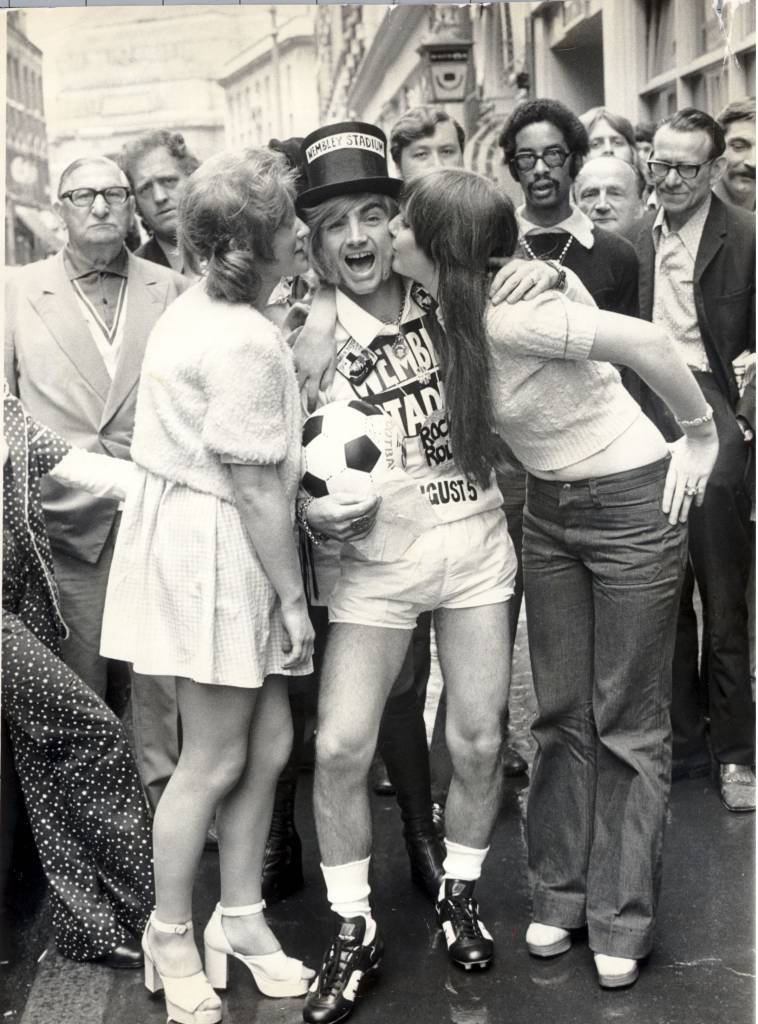 Plagued by depression, Sutch took his own life in the summer of 1999. This piece by Tony Barrell for the Sunday Times is well worth reading for insights into a peculiar pop culture figure who also made a distinctive – and often unwelcome – contribution to the UK's electoral process.
And this performance from the Wembley rock & roll show – with go-go dancers and pigeons, wobbly props and off-kilter vocalising – conveys Sutch's mix of music-hall bravado and bonkers stage-craft (one Youtube commenter suggests it is best viewed through splayed fingers):