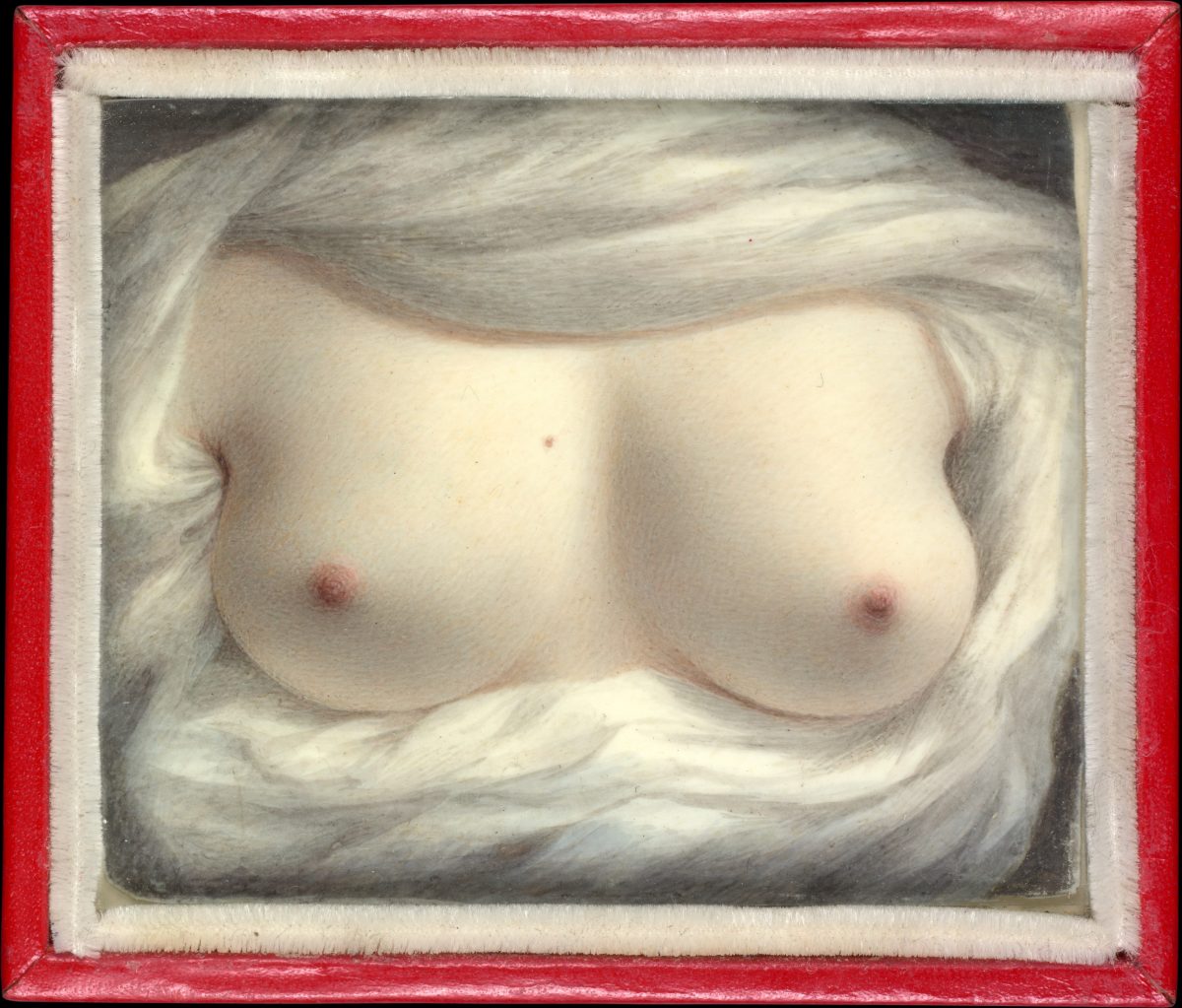 'Beauty Revealed' is a self-portrait by the American artist Sarah Goodridge (February 5, 1788 – December 28, 1853). Descendants of US Secretary of State Daniel Webster (January 18, 1782 – October 24, 1852) say Goodridge painted it for him. Why is unclear. But we can guess.
Robert Remini, in his book Daniel Webster: The Man and His Time (1997), notes that after the death of his first wife and mother to his five children, Grace Fletcher, Webster was frequently the subject of rumours in Washington regarding his alleged promiscuity, many suspecting that the painter Sarah Goodridge, with whom he had a close relationship, was his mistress.
Such gossip is hardly undone by Goodridge sending Webster this 2.6in x 3.1in painting of her naked breasts. The miniature, painted in watercolours on a sliver of ivory, is wrapped in a blood-red leather case and closed with two clasps. Webster could pop it out and be reminded of what he was missing. Like Goodridge herself, the painting was a sensual something to have and to hold.
That Goodridge chose not to show her face just her naked breasts suggests the image was not for public consumption. To the greater world, the breasts were ownerless. But to the painter and her client (she executed many portraits of Webster), it was a symbol of intimacy.
Compare it, for instance, to a painting by Sommonte in the library of the Wellcome Institute. Called Figs and a Tomato, the oil painting on wood was created in the 19th Century. At first glance, the image is a pretty mundane representation of fruit. But there's a secret. Peel back the layers (the painting is made of three wooden slats, two of which are painted on both sides, with the third painted on one side) and you can see various sex scenes.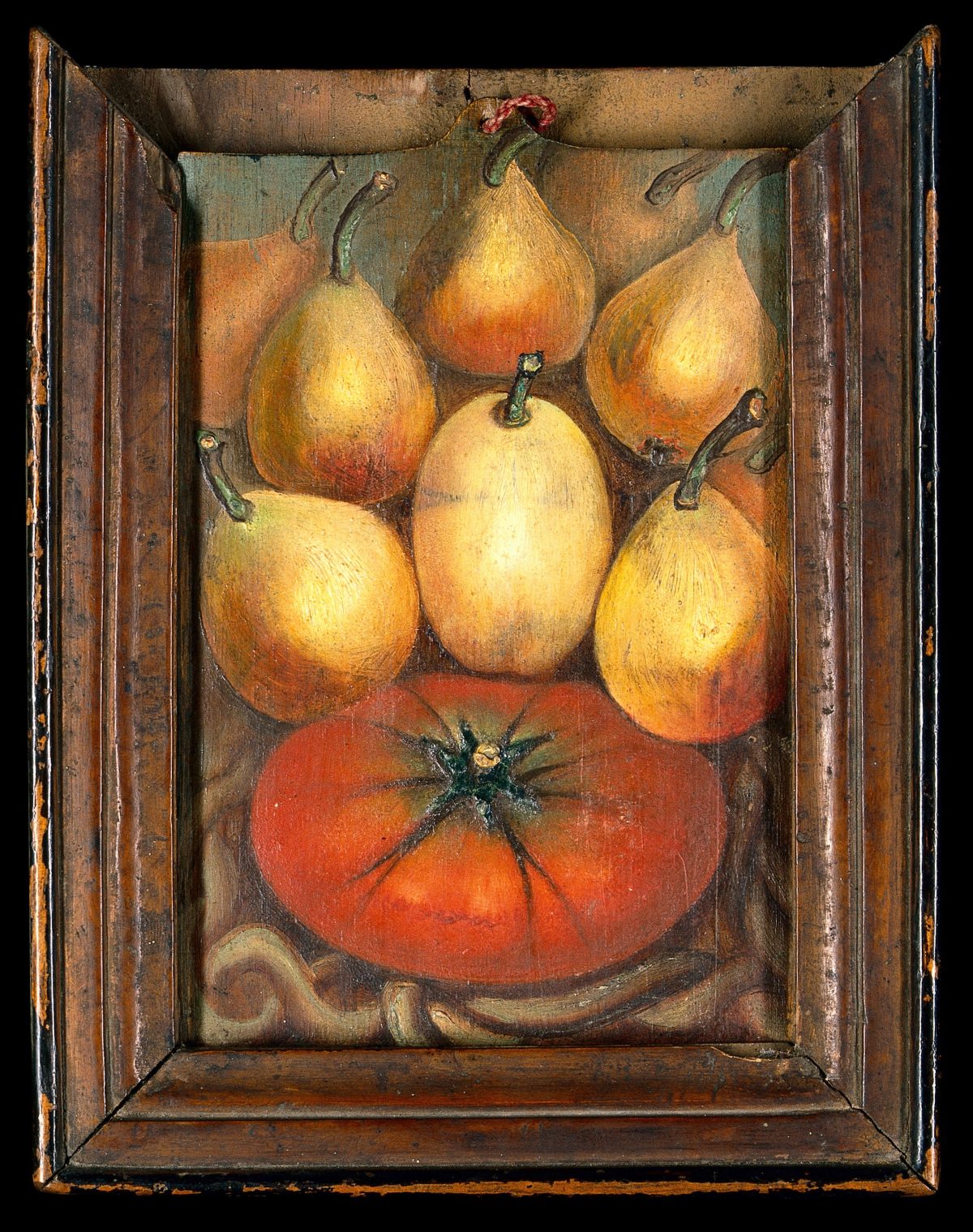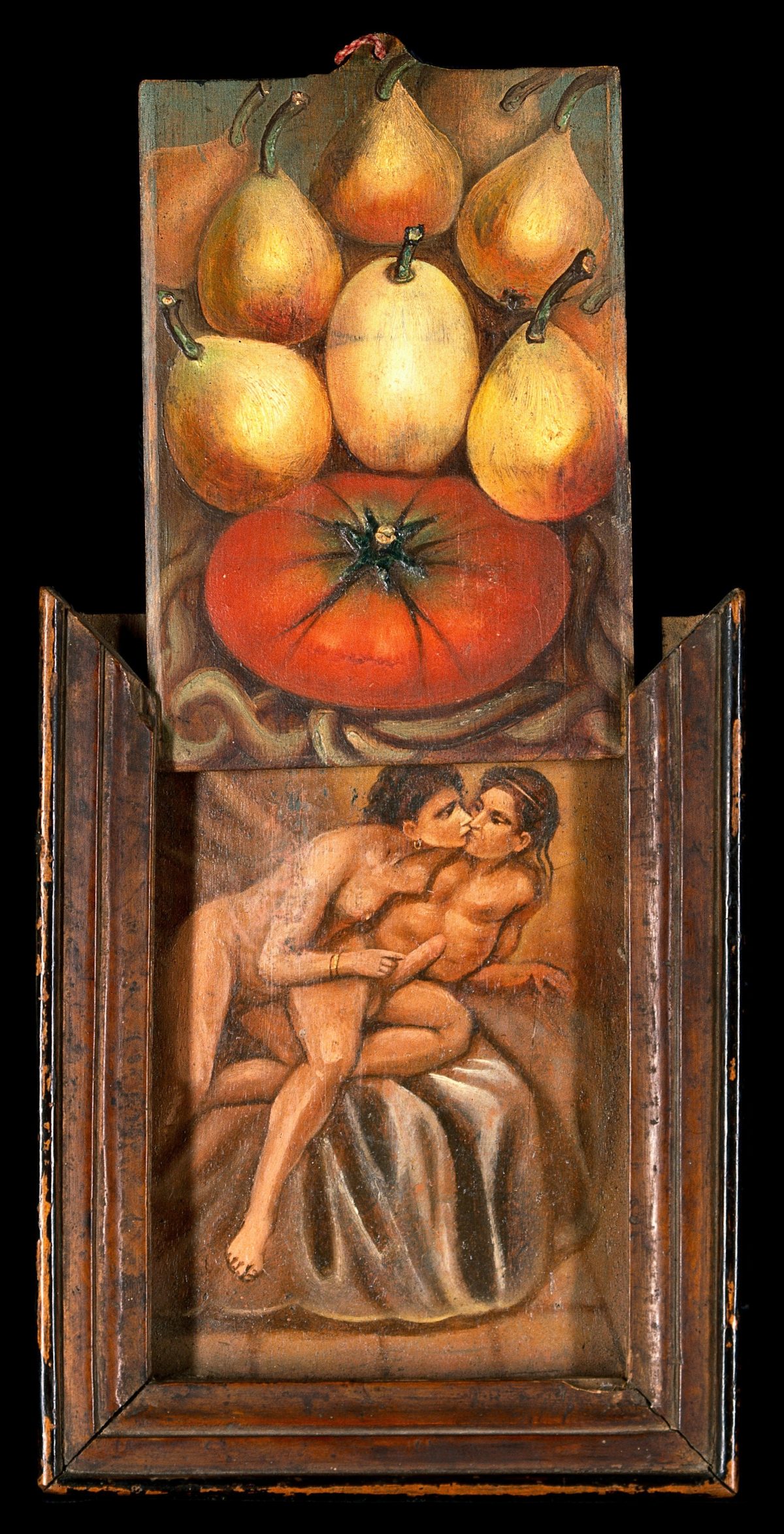 Contrast the flatness of that peep show coitus to Sarah Goodridge's Beauty Revealed, in which she gives her disembodied breasts, framed by a soft, virginal white cloth, luminosity and warmth.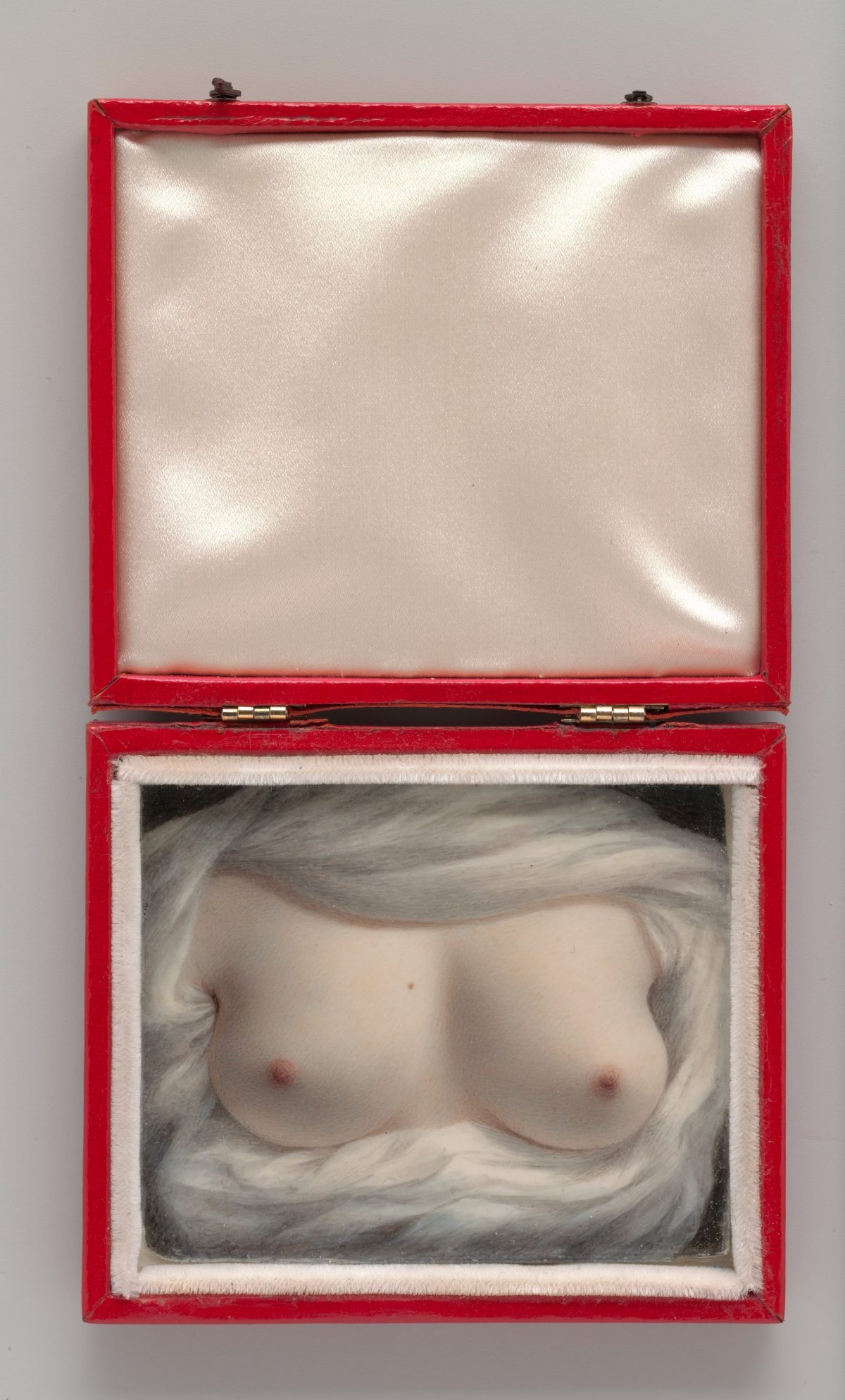 The author John Updike muses on the picture's meaning in his 1993 essay The Revealed and the Concealed, verbalising the breasts' message: "We are yours for the taking, in all our ivory loveliness, with our tenderly stippled nipples." Webster tucked the breasts away "like a sugar drop at the back of this mouth".
Via: The Met