Roger Schall (1904-1995) is best known for his sumptuous photographs of Paris in the 1930s and 1940s. He began working with his father, a portrait photographer in 1918. In the early 1930s, he picked up a Leica and Rolleiflex, which enabled him to satisfy his passion for images taken from everyday life.
In 1939, he closed the studio-agency he had opened with his brother. And from June 1940 to August 1944 he photographed German occupied Paris – hiding the negatives so they would not be seen by the censors. When the occupation was over his brother, Raymond Schall, published a book: A Paris sous la botte des Nazis (Paris under the heel of the Nazis) that was illustrated with the photographs of Roger Schall, Parry, Doisneau, the Seeberger brothers and many others.
He then focused on his work in fashion and fetish wear, doing commercial and publicity work instead of news reporting. From 1970 until his death in 1995, Roger Schall would manage his archive of some 80,000 images – over 10,000 of his pictures were published in his lifetime..
His photographs of Paris at night glistens with a mercurial force.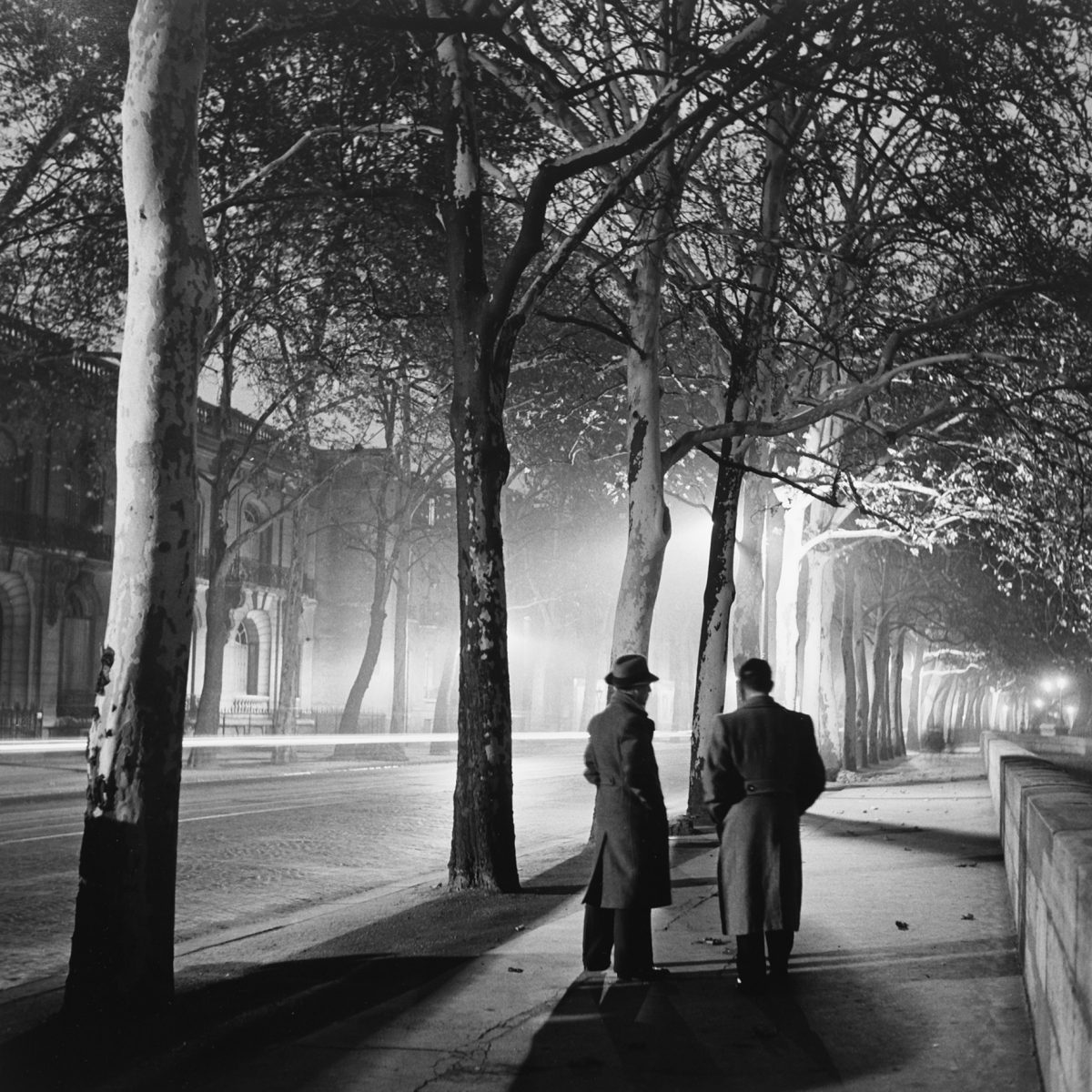 Images courtesy of Galerie Argentic.