"A new civilization, a new science, new needs, new materials required new forms."
– Robert Mallet-Stevens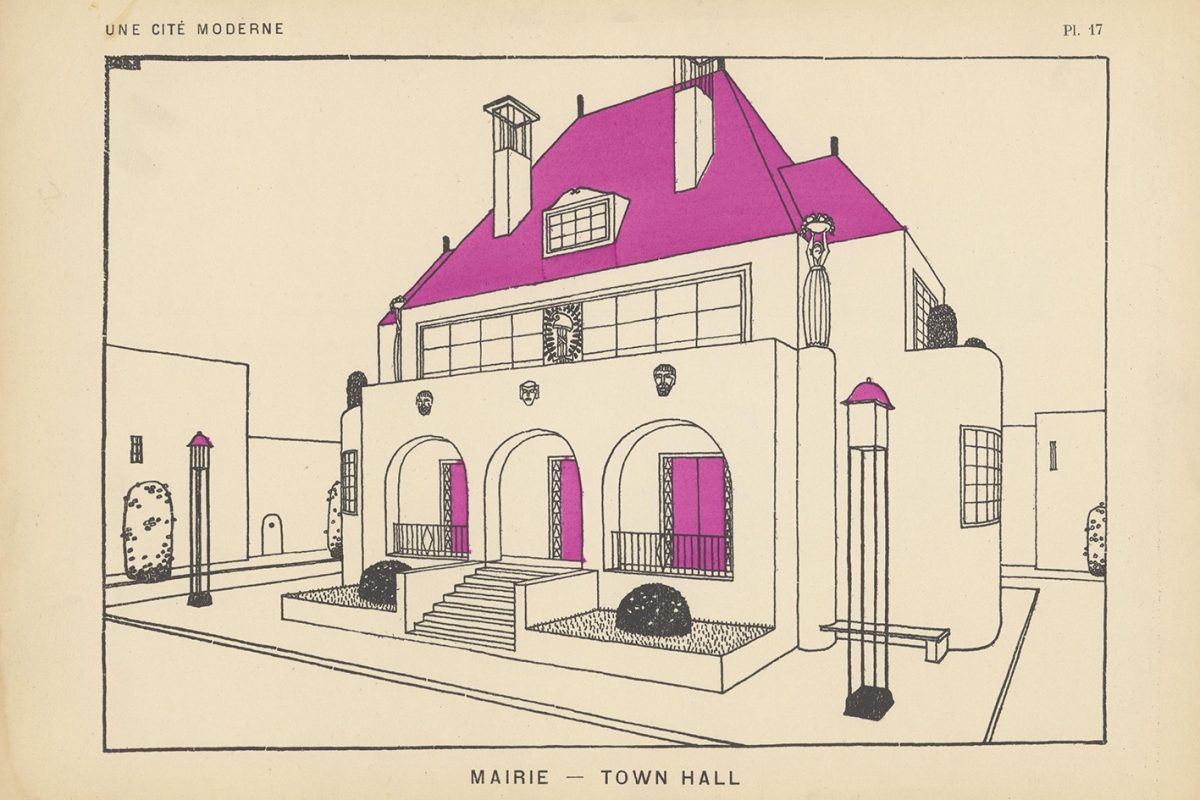 In 1924, French architect and designer Robert Mallet-Stevens (March 24, 1886 – February 8, 1945) published La Gazette Des 7 Arts magazine and founded the Club des amis du 7ème art. A Paris street in the 16th arrondissement, Rue Mallet-Stevens, was built by him in the 1920s, with 6 houses he designed. He designed the Noailles villa for art patrons Charles and Marie-Laure de Noailles in the hills above Hyères, in the Var, southeastern France, and founded of the Union of Modern Artists. Robert Mallet-Stevens was busy.
Buy prints of Robert Mallet-Stevens' work in the shop.
First influenced by the artists of the Viennese Secession such as Josef Hoffman, Robert Mallet-Stevens established himself as one of the major figures of modern aesthetics, defending a new architecture based on functionalism and rationalism, in the tradition of Bauhaus.
These images are from a fabulous portfolio of 32 of Mallet-Stevens' designs called Une Cité Moderne, published in 1922 and created between 1917 and 1921. In it we see a directory of public and private buildings cast in a simple, symmetrical surfaces, cleverly proportioned geometric ornaments and large glass and cement surfaces.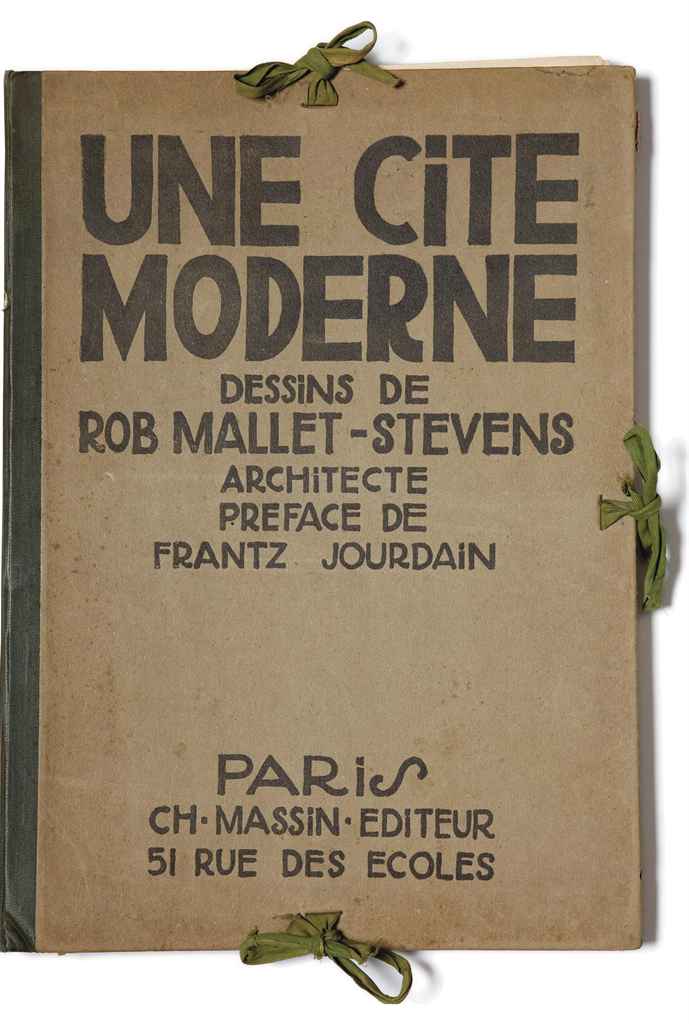 Buy prints of Robert Mallet-Stevens' work in the shop.