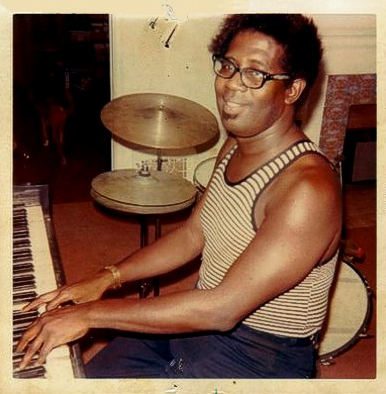 Garage bands have cut their teeth on it since time immemorial. Animal House venerated it. The FBI investigated it for suspected obscenity. It is arguably sowed the seeds of both heavy metal and punk rock. It's a meaningless and magnificent dollop of rock'n'roll madness, right up there with a-wop-bop-a-loo-bop-a-wop-bam-boom.
It is, of course, 'Louie Louie'.
Such is its fame that 11 April, the birthday of its composer, Richard Berry, is commemorated as International Louie Louie Day.
In 2015, the man who sang the definitive version, Jack Ely of The Kingsmen, died in Oregon at the age of 71.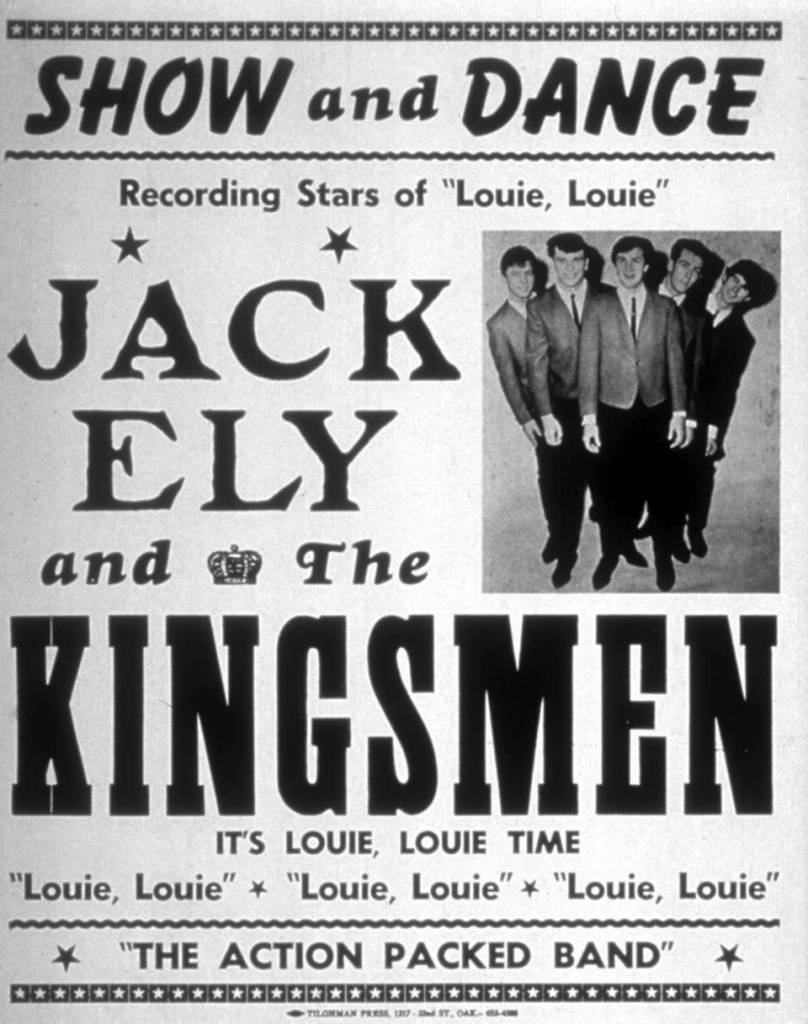 Here he is, in his pomp, performing a slightly thin version on the 1960s US network show Shindig! …
And here Ely tells the story of the masterpiece's creation…

'Louie Louie' has a strong claim to being the most covered song of all time, and versions come in all shapes and sizes.
Berry's original, released in 1957 – on a B-side, amazingly – is not to be sneezed at…
The first rock interpretation was recorded in 1960 by Rockin' Robert and the Wailers, after Robert heard Berry's original…
1n April 1963, a week after the Kingsmen recorded their version (and in the very same studio) the highly successful Paul Revere & the Raiders recorded theirs. It proved to be a big regional hit, but stalled when Columbia's Mitch Miller pulled it. Miller apparently disliked rock'n'roll (!)
Meanwhile, the Kingsmen's version flopped until it was picked as the 'worst record of the week' by a radio DJ, whereupon it attracted attention and began to take off.
Its success meant that even giants like the Beach Boys felt the need to have a go at the new phenomenon. They really shouldn't have bothered…
Over in England, Ray Davies says that he wrote his breakthrough hit 'You Really Got Me' while working out the chords for 'Louie'. Here the Kinks perform it in their own unique style…

Horns aside, Otis Redding didn't deviate dramatically from the template. Well, why fix it if it ain't broke?
The song was originally envisaged by Berry as a Jamaican-style ballad, and the Maytals work their reggae magic on it here…
And here's a strange rambling jam on the riff by the Beatles during the interminable 'Let It Be' sessions…
Thankfully, Mötorhead brought at all back home in the Seventies…
https://www.youtube.com/watch?v=ex81UCY6Gq8
At least 1,600 acts have had a shot at recording it, and people are still trying to this very day. But the Kingsmen have never – and will never – be bettered. And so, for your listening pleasure, here it comes in all its crackly vinyl glory…
https://www.youtube.com/watch?v=7Vae_AkLb4Q