In the 1930s-1950s, Soviets living behind the censorious Iron Curtain would make vinyl records from recycled X-rays. Records banned to stymie the mind-rotting effects of Western culture just made the cool kids want to listen to them all the more. But getting your hands on original forbidden sounds was a risky and expensive enterprise. So blackmarketeers took the gamble. They sold records created by pressing vinyl grooves into discarded hospital X-ray plates with machines built, relatively inexpensively, from gramophones.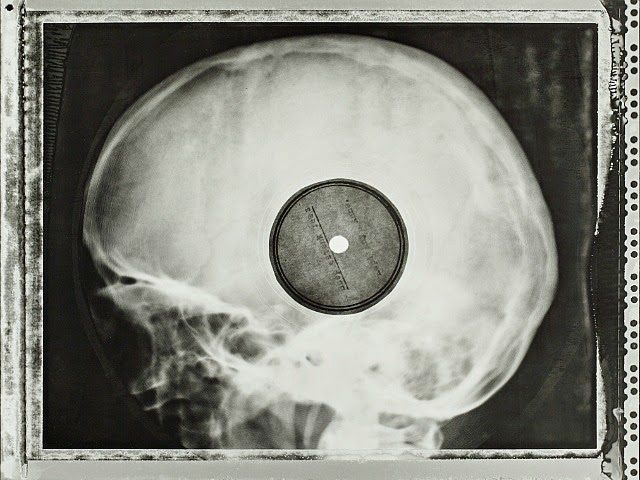 A quick trim with manicure scissors; a hole made (a burning ciggie was fine) and the 'Bones' or 'Ribs' were good to play.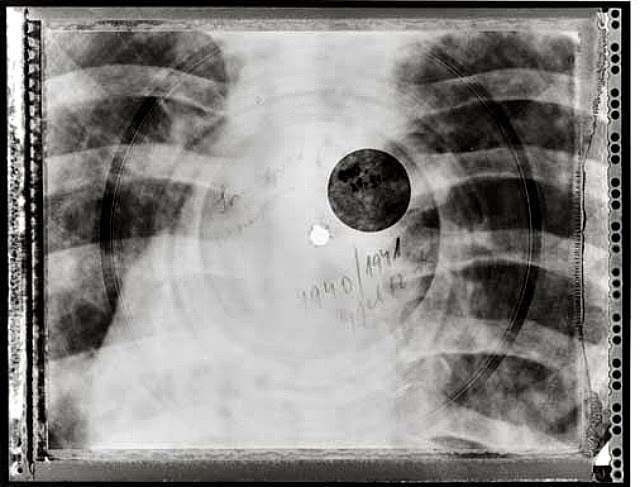 In The Historical Political Development of Soviet Rock Music, Trey Drake, at the University of California, Santa Cruz, adds more:
Owing to the lack of recordings of Western music available in the USSR, people had to rely on records coming through Eastern Europe, where controls on records were less strict, or on the tiny influx of records from beyond the iron curtain. Such restrictions meant the number of recordings would remain small and precious. But enterprising young people with technical skills learned to duplicate records with a converted phonograph that would "press" a record using a very unusual material for the purpose; discarded x-ray plates. This material was both plentiful and cheap, and millions of duplications of Western and Soviet groups were made and distributed by an underground roentgenizdat, or x-ray press, which is akin to the samizdat that was the notorious tradition of self-publication among banned writers in the USSR. According to rock historian Troitsky, the one-sided x-ray disks costed about one to one and a half rubles each on the black market, and lasted only a few months, as opposed to around five rubles for a two-sided vinyl disk. By the late 50′s, the officials knew about the roentgenizdat, and made it illegal in 1958. Officials took action to break up the largest ring in 1959, sending the leaders to prison, beginning an orginization by the Komsomol of "music patrols" that later undertook to curtail illegal music activity all over the country.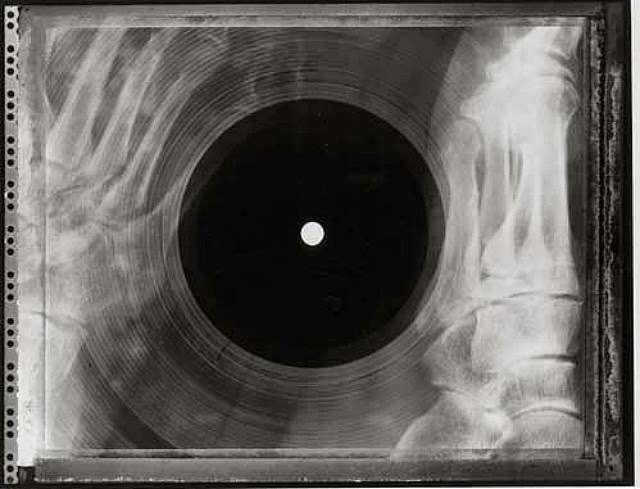 Artemy Troitsky says that not all bootleggers were as transparent as their wares:
Often these records held surprises for the buyer. Let's say, a few seconds of American rock'n'roll, then a mocking voice in Russian asking: "So, thought you'd take a listen to the latest sounds, eh?", followed by a few choice epithets addressed to fans of stylish rhythms, then silence.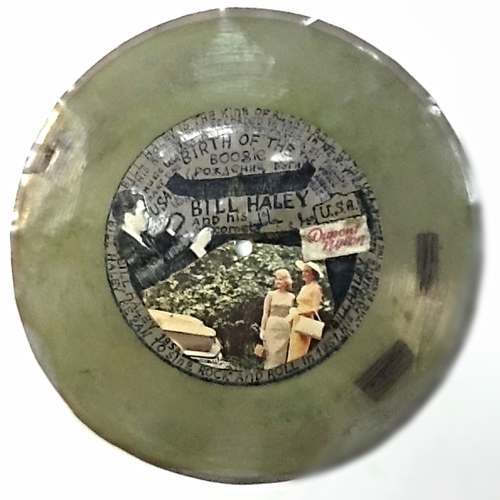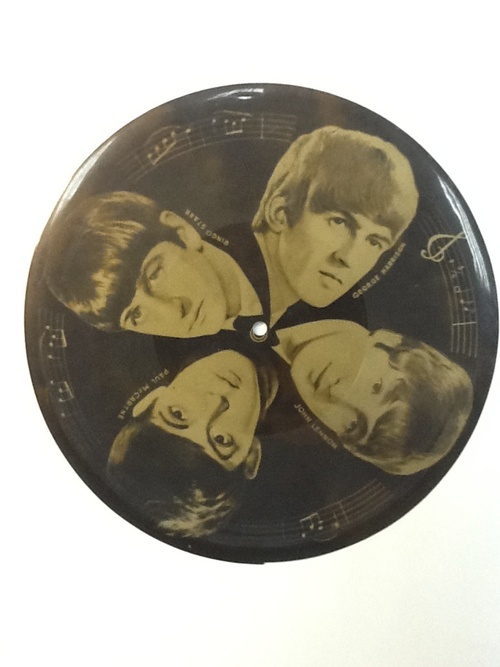 As for the 'Bones' music, it fell into three categories:
Western music. Rhythms such as tango or styles such as Jazz by artists like Ella Fitzgerald were forbidden as being a general bad influence and sometimes specifically anti-soviet.

Russian music made by emigres or defectors such as Pyotr Leshchenko (pictured). Whatever their repertoire, such artists were seen as treacherous and their work inherently anti-soviet even if it had previously been approved.

Russian music by unofficial artists such Arcady Severnyj. To officially perform and record, artists would need to be vetted by the state censor. Many folk songs or the 'criminal' or 'gulag' songs known as blatnyak, whilst not obviously anti-establishment were regarded as being of low culture and not conducive to the ideals of social realism.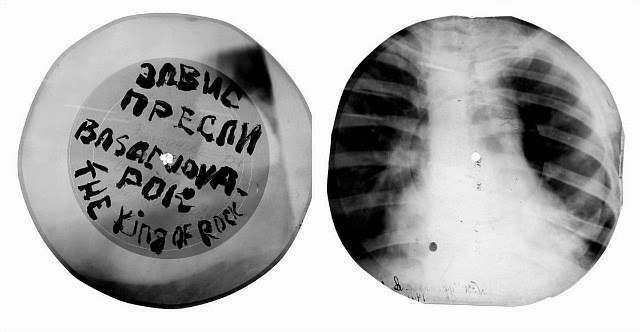 Stephen Coates notes:
But if so much was forbidden, what was actually approved? Well much wonderful classical repertoire was fine of course, and popular music deemed to be supportive of the idealisation of the workers was encouraged. Pretty worthy stuff as you might imagine. I have a vinyl ep called "Pioneers' Songs' by the Soviet Communist Scouts Organisation. It was released on Melodiya, the official State record label. The song titles give an idea of the content: BURN THE FIRES UP! POTATOES, ATTENTION, START!, PIONEER'S ROAD SONG… Probably not the sort of stuff to get young hearts beating as one right?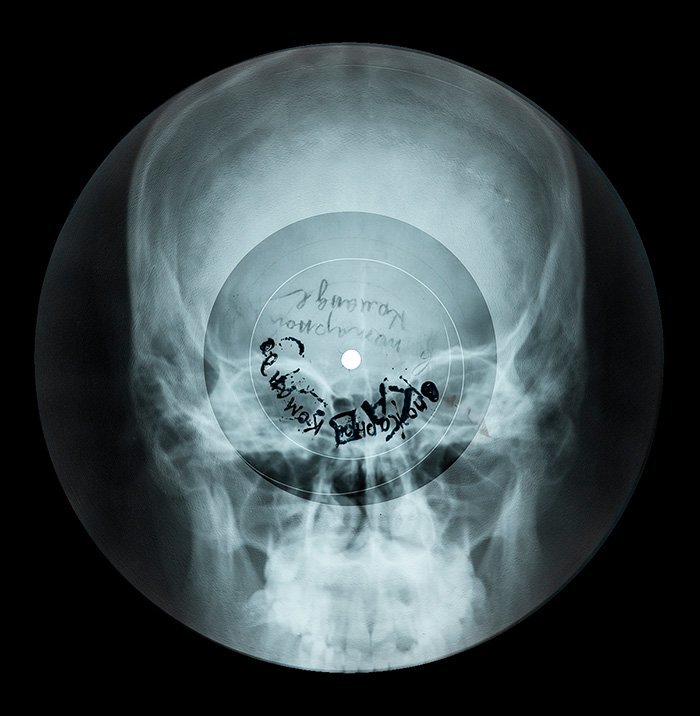 So Bones. Anya von Bremzen writes:
"You'd have Elvis on the lungs, Duke Ellington on Aunt Masha's brain scan — forbidden Western music captured on the interiors of Soviet citizens."
Spotters: kk.org and junk-culture.com