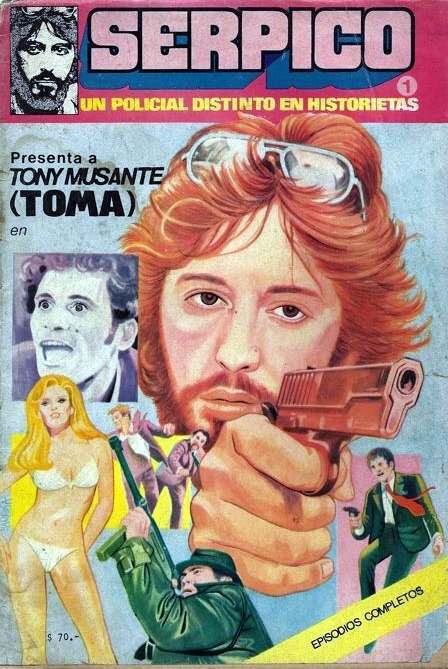 Bullies could beat up the fat American kids reading Batman and Superman.  But, you didn't want to mess with the Mexican kids reading the Serpico comics.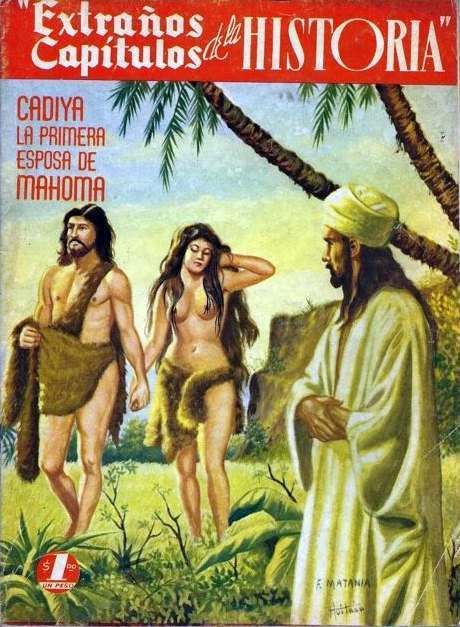 ¡Dios Mío!  The religious comics I had growing up were never so sexy.  I've seen many a retelling of the Adam and Eve story in children's  illustrated Bibles, books, and comics and never run across so much Eve boob.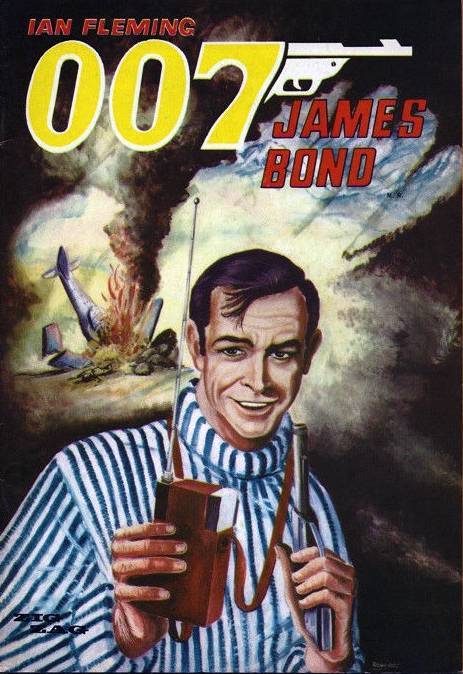 This isn't the Sean Connery I know.  He looks like a sickly game-show host. (And a dapper suit might have been a better choice of attire than this odd striped getup.)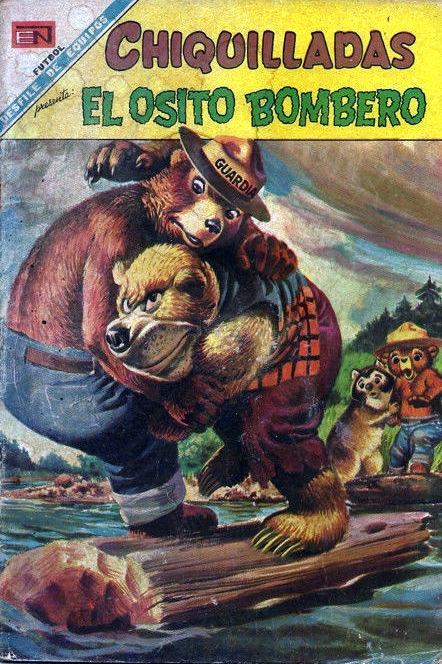 Oh, hell yes.  Smokey the Bear embroiled in a violent battle to the death!  I don't recall my Smokey the Bear being quite so badass.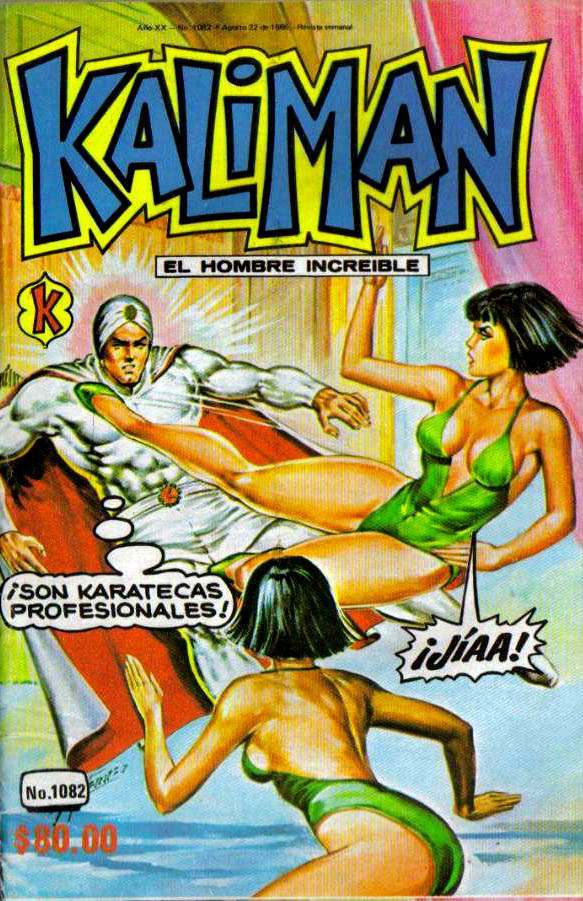 Kung-Fu chicks in nighties – Kaliman's nemeses clearly were better than any American superhero's.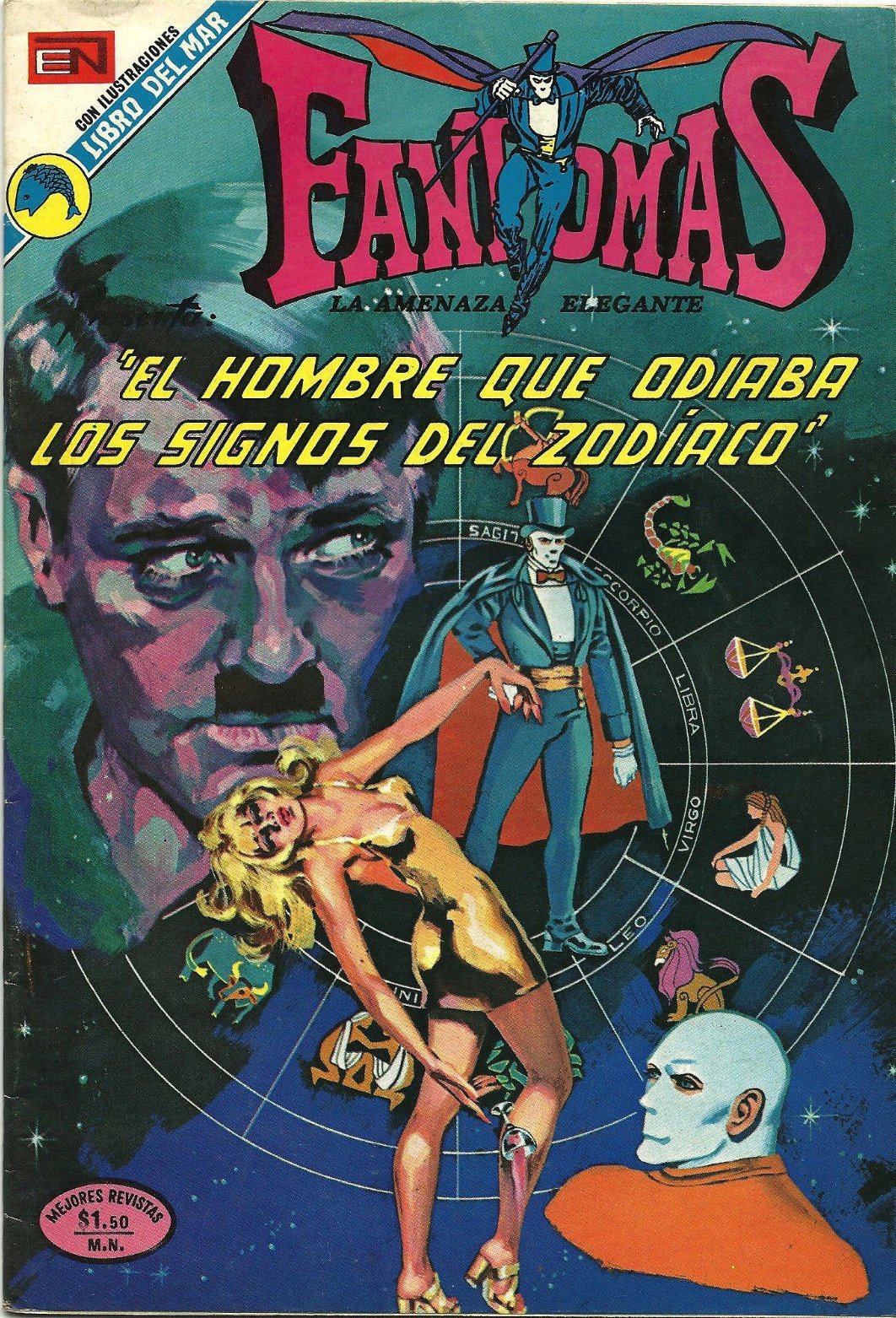 A creepy masked dude, the Zodiac, giant Hitler, a magician, a hot chick spilling wine…. Mexican comics did not play around.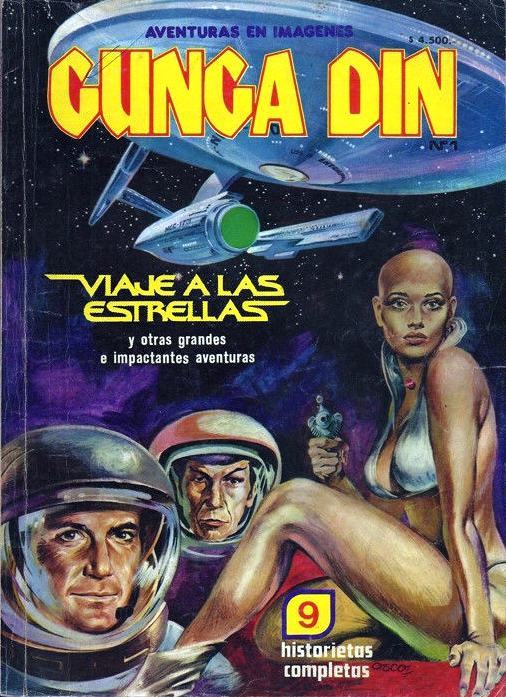 "Tho' I've belted you and flayed you,
By the livin' Gawd that made you,
You're a better man than I am, Mister Spock!"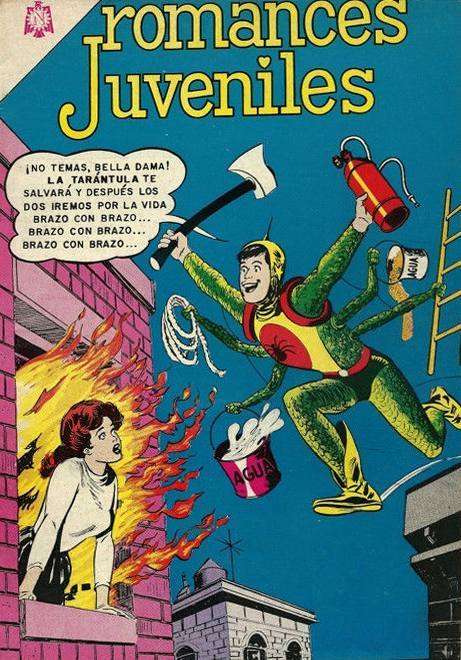 This poor woman is clearly going to die a horrible death in the next few seconds.  Whether it's by blazing inferno or Jerry Lewis' ax, it's going to be ugly.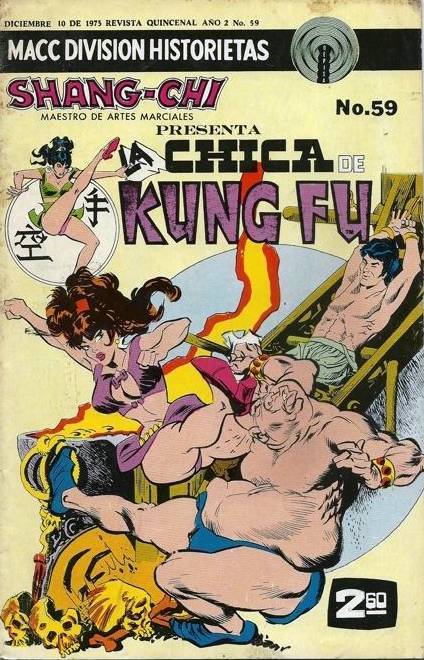 Oh, dear God, what am I looking at?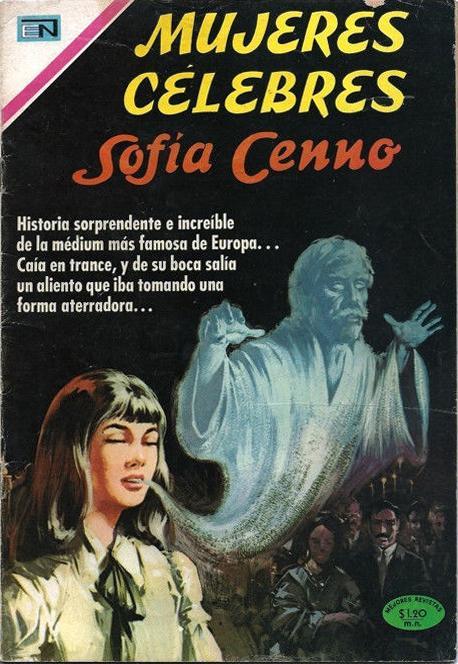 Back when I smoked, I used to be able to blow smoke rings and was pretty impressed with myself….but this girl has taken that skill to whole new level.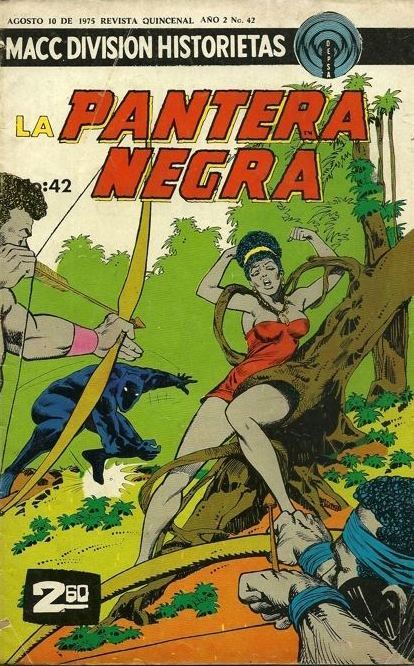 I think it's important to point out that some of these covers may be identical/similar to their US editions.  I don't know if the covers were completely redone for Mexican versions.  That being said, I certainly don't remember such an emphasis on boobs in any of my Black Panther comics.
And I certainly don't remember an issue of Superman with his head being punched off!…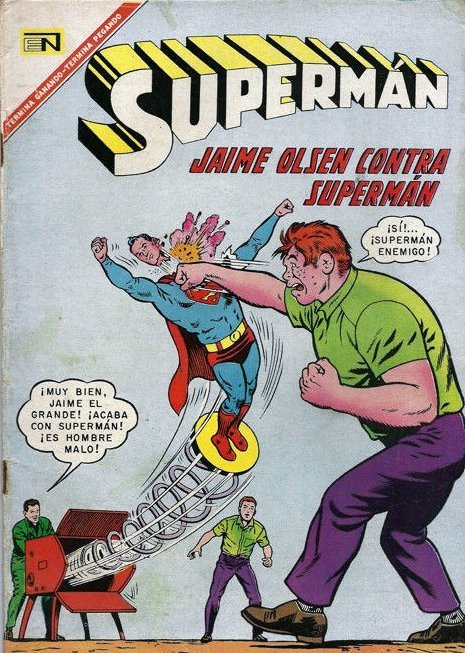 Gross!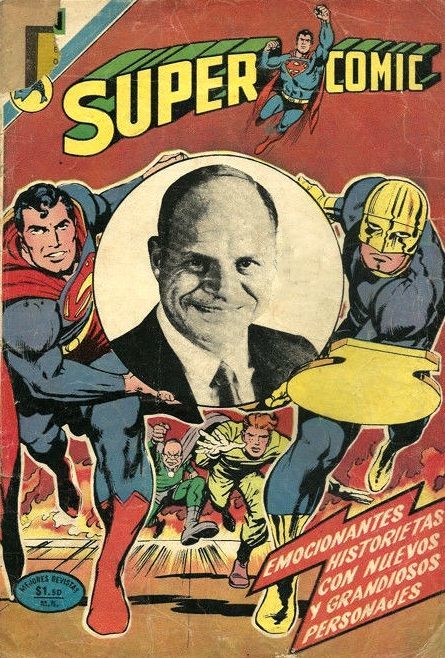 I looked this one up.  There was a Jimmy Olsen comic featuring Superman and The Guardian bearing the likeness of Don Rickles on the cover.  Truly an abomination in any language.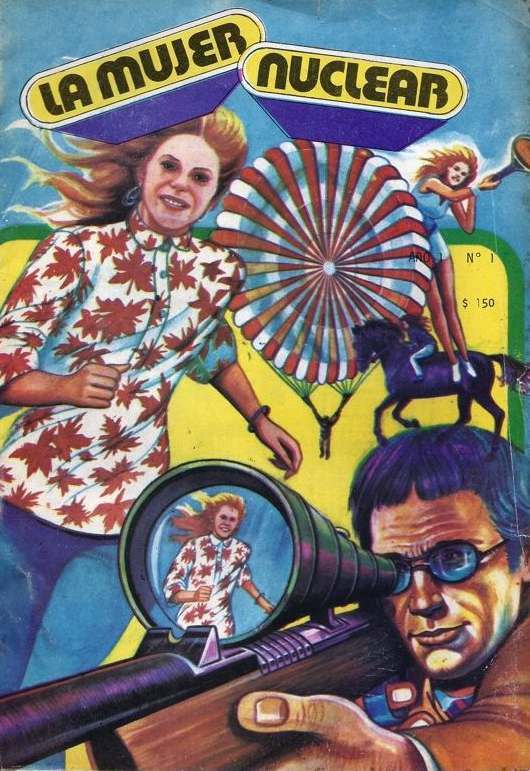 The Bionic Woman isn't looking so good.  A bit like the sickly Sean Connery from earlier – something isn't quite right.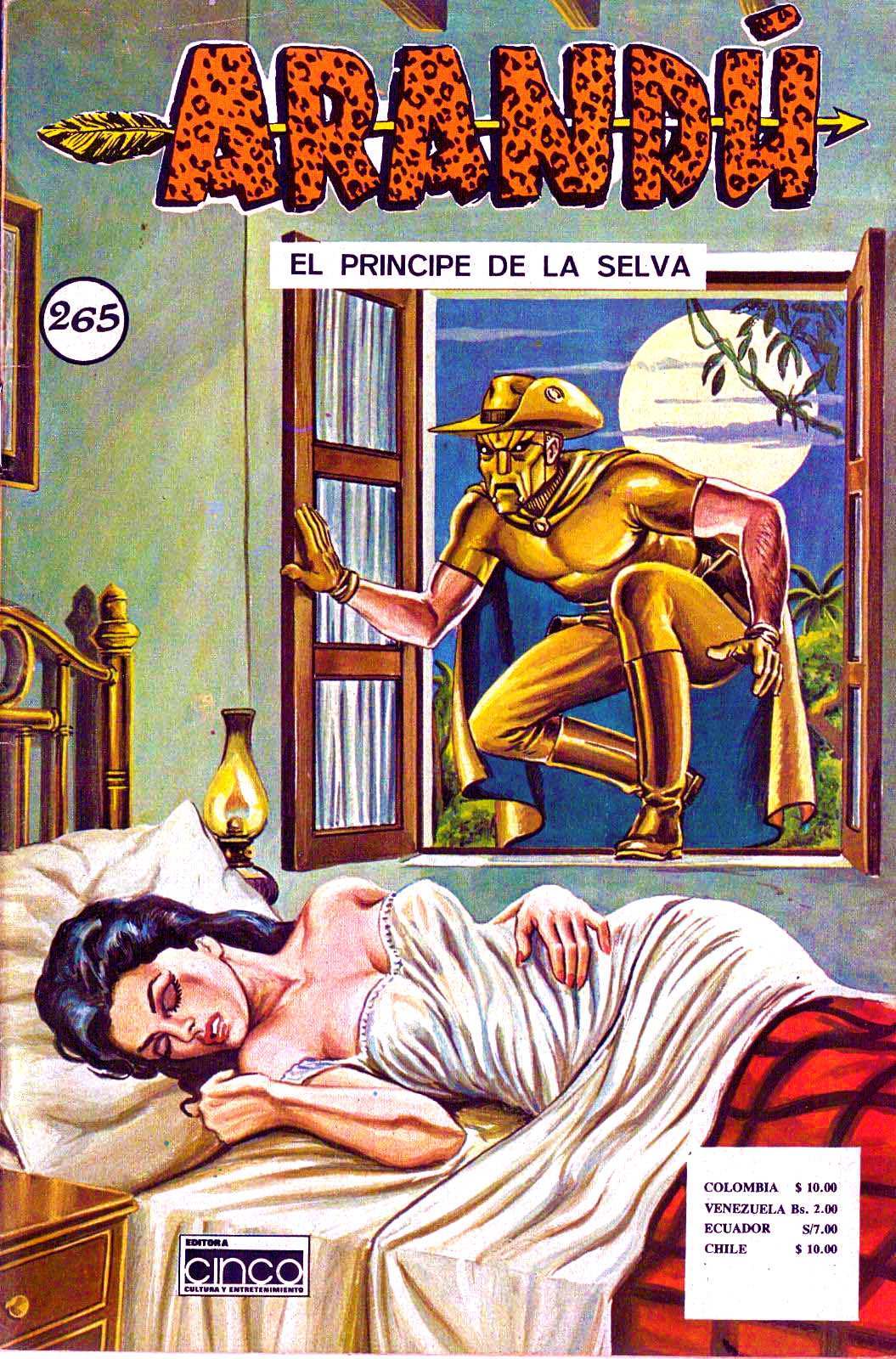 You can keep your Green Lantern and Silver Surfer; I'll be reading my Gold Rapist comics.
Also, a quick disclaimer that some of these may not be Mexican – some of these comics may originate from Argentina, Venezuela, Ecuador, etc.  I apologize for the lazy generalization in the title.  On with the comics…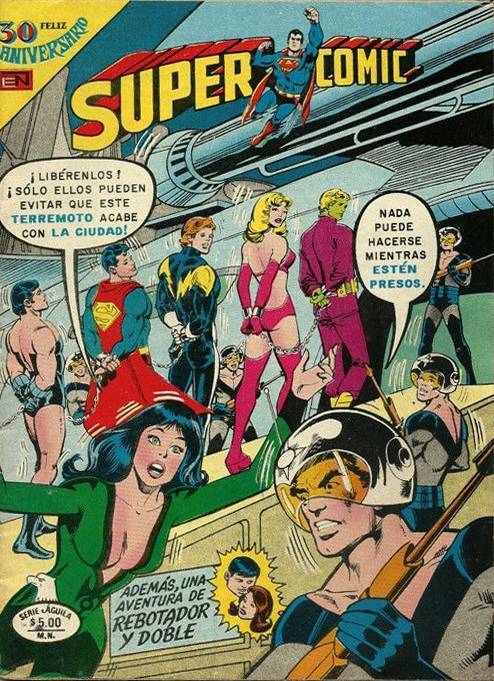 Again, it looks like things got "sexed up" for the Mexican versions.  Correct me if I'm wrong.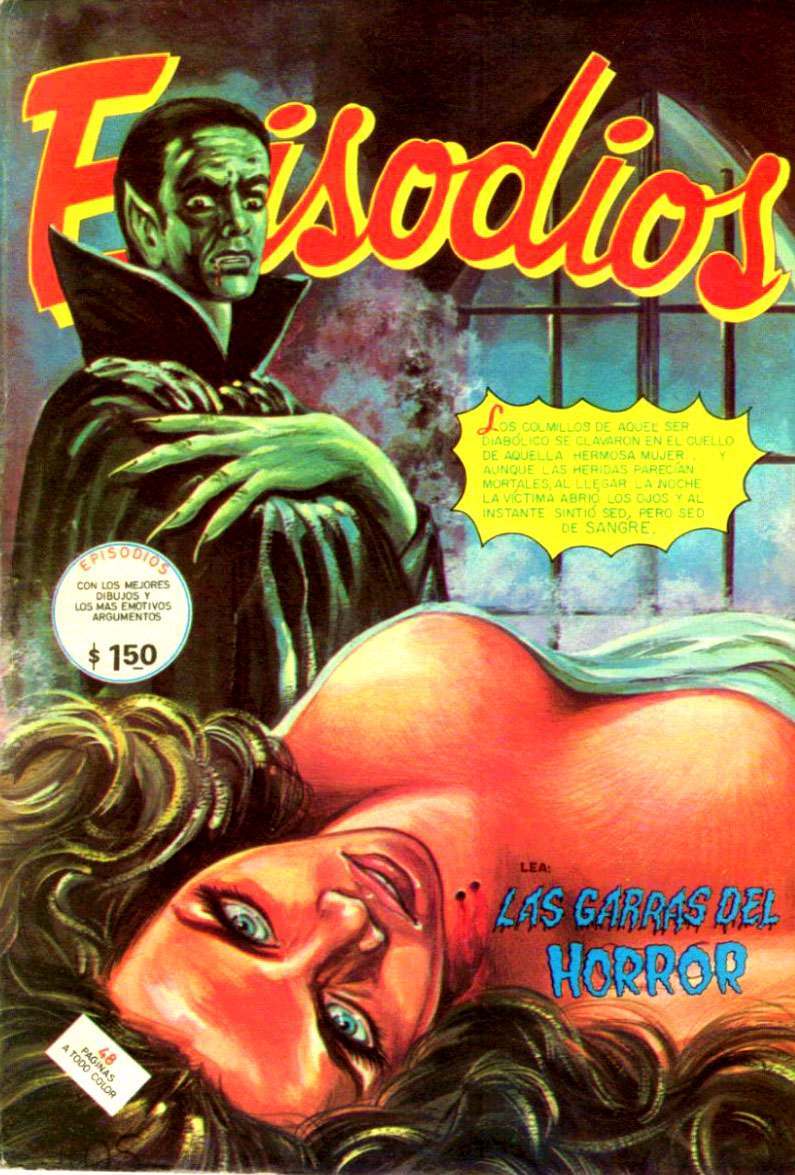 At some point the decision clearly was made to not make the vampire the focal point of this cover.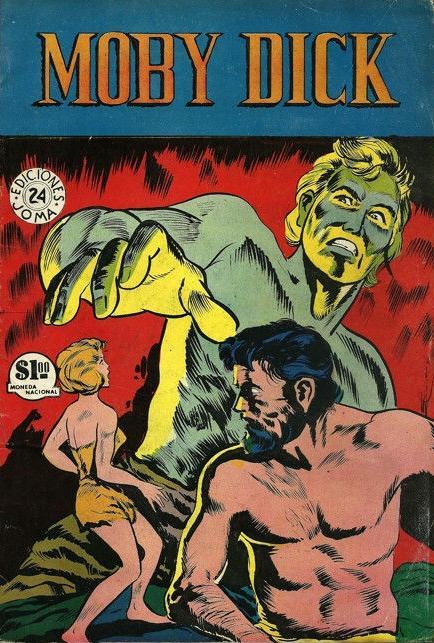 Admittedly, it's been a while since I've read the Melville novel, but this cover doesn't seem to fit the story.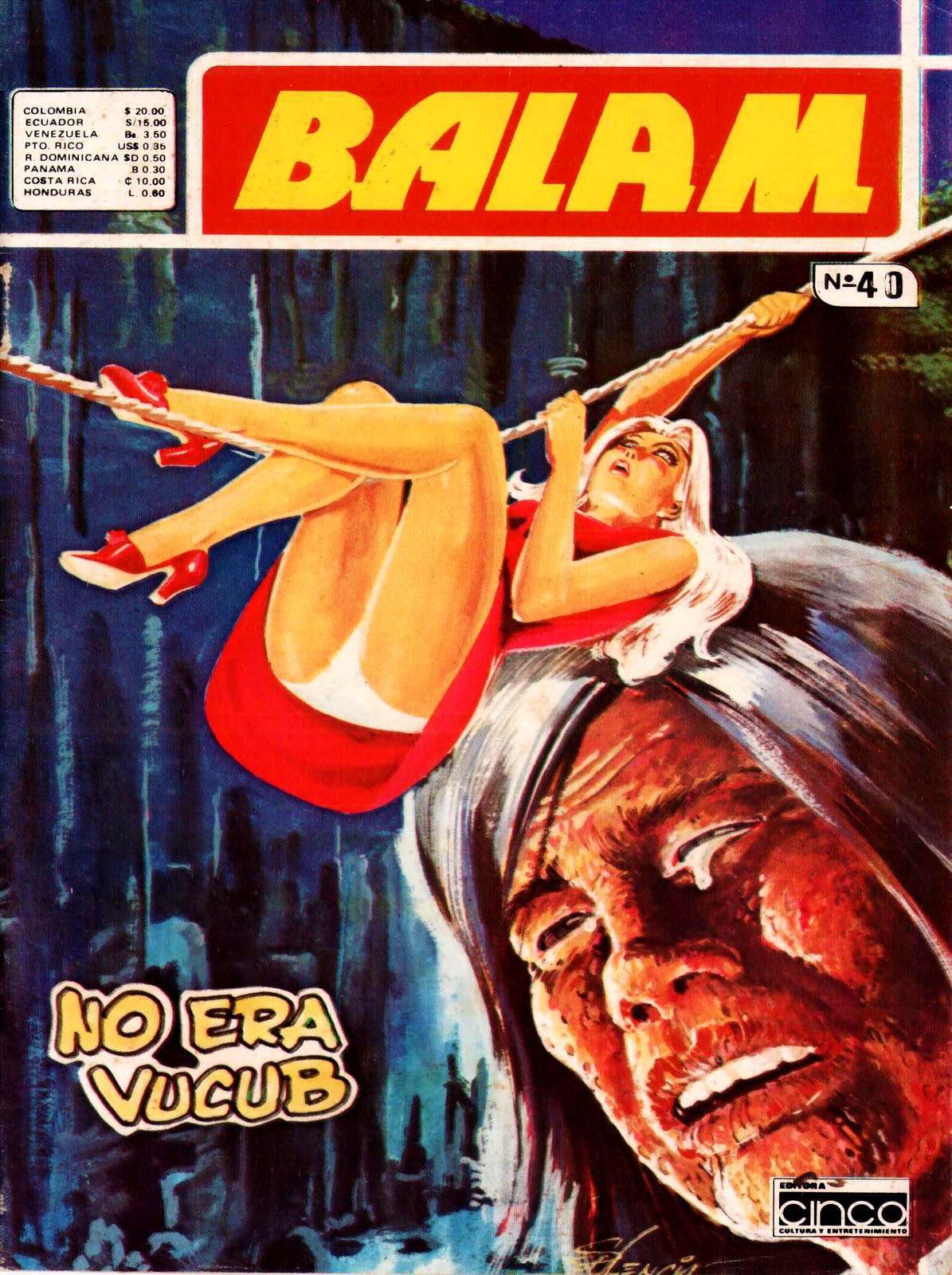 The guy must be crying because the girl is, sadly enough, wearing undies.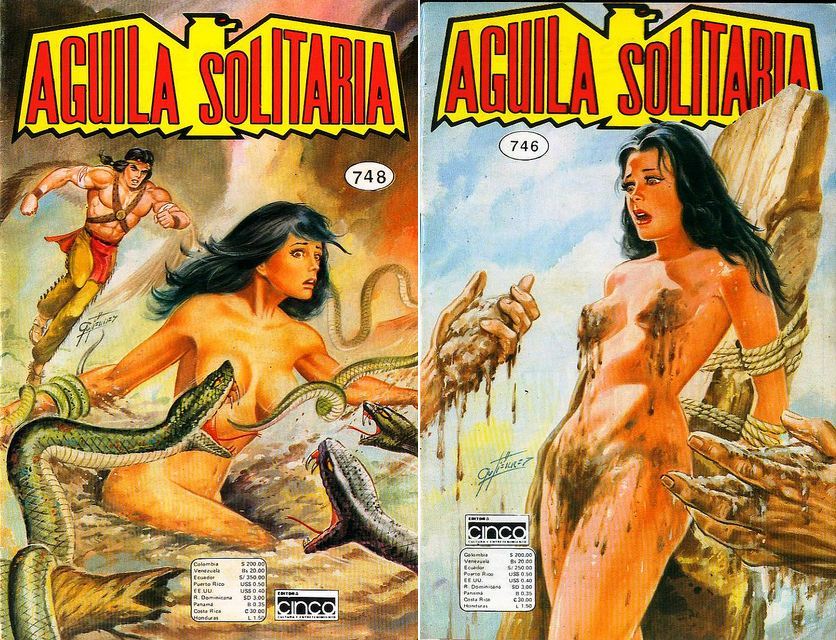 Truly fine examples of the Strategically Covered Nudity Trope.  For more see our Vintage Scenery Censors article.
Also, for even more Spanish comic funny business, see The Insane World of Spanish Crime Comics of the 1960s-70s.  Cheers!