Bristol, which now has a population coming on to half a million, was badly damaged by German raids during World War II. Almost 100,000 buildings took a battering with almost 3,000 beyond repair. By the end of the war about 1300 people lost their lives in the raids.
Like most cities in Britain the rebuilding of Bristol city centre was characterised by 1960s and 1970s skyscrapers, mid-century modern architecture and road 'improvements'. Much of which changed the city more than the efforts of the Luftwaffe.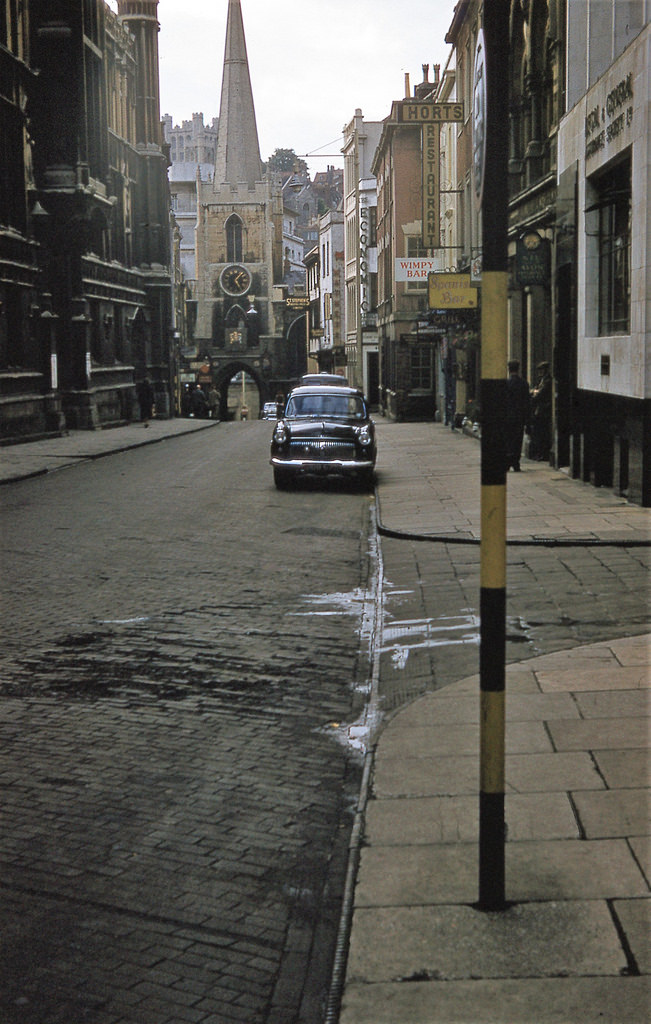 These photographs all courtesy of Glen Fairweather whose extraordinary collection of photos and postcards can be found on Flickr.