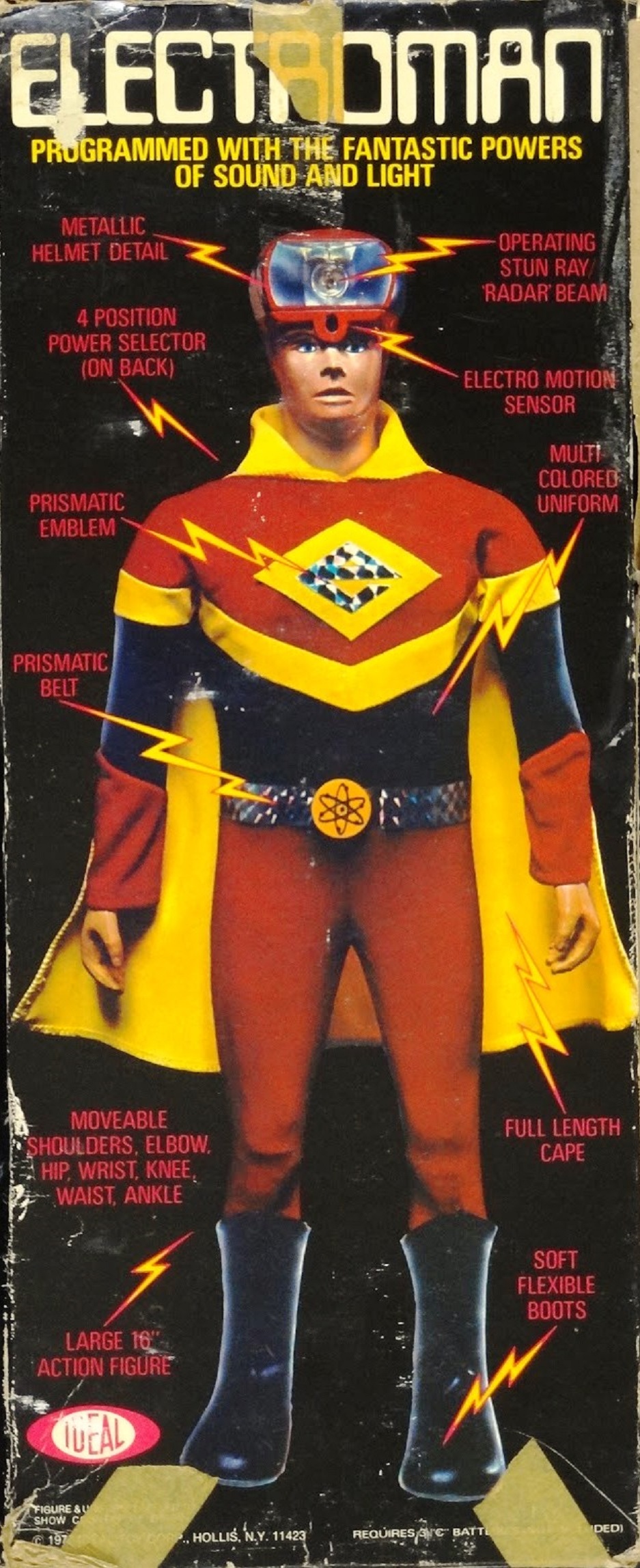 In 1977, Ideal released one of the most underwhelming toys of the disco decade, a giant superhero action figure called Electroman.
Described as an "amazing electronic sentinel," Electroman wore a bright red, black, and yellow uniform with a dazzling "E" (for Electroman, we presume.) emblazoned on his barrel-sized torso.
The promotional materials hawked these items in grand terms as his "prismatic emblem" and "multi-colored uniform."
The hero's oddest fashion statement, however, was no doubt his elaborate helmet, a clunky red affair that fired "laser beams."
By adjusting a knob on the base of Electroman's neck, you could change the settings of the laser ray from Stun, to Radar, to Guard.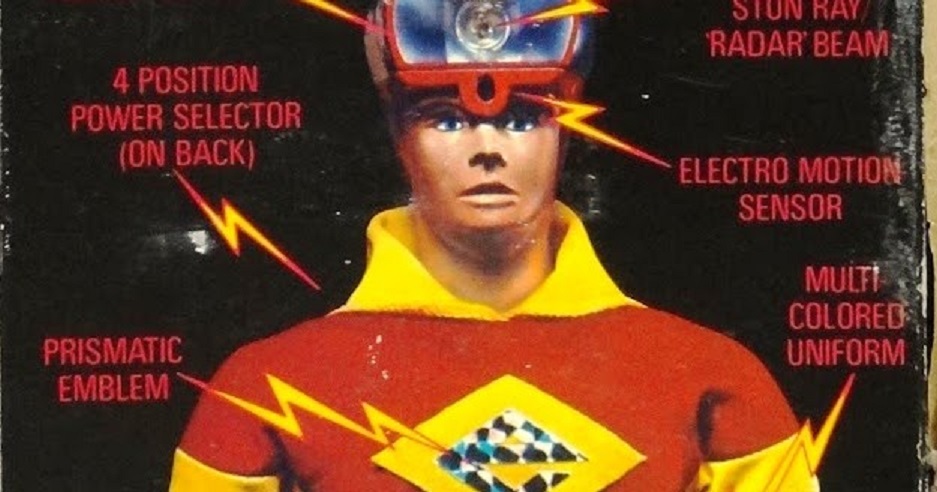 Toy catalogs described the weapon's settings: "Electroman's computer brain can detect the slightest movement and sound a warning…In radar position, he sends out flickering light that changes to a steady beam when he finds an enemy position."
The knob had a "4 position power selector" and the ridiculous-looking helmet featured an "electro motion sensor."
Electroman was supposed to "protect his friends," detect his enemies and "defeat his foes with laser-like beams of light," but he really just had a glorified flashlight positioned on his head.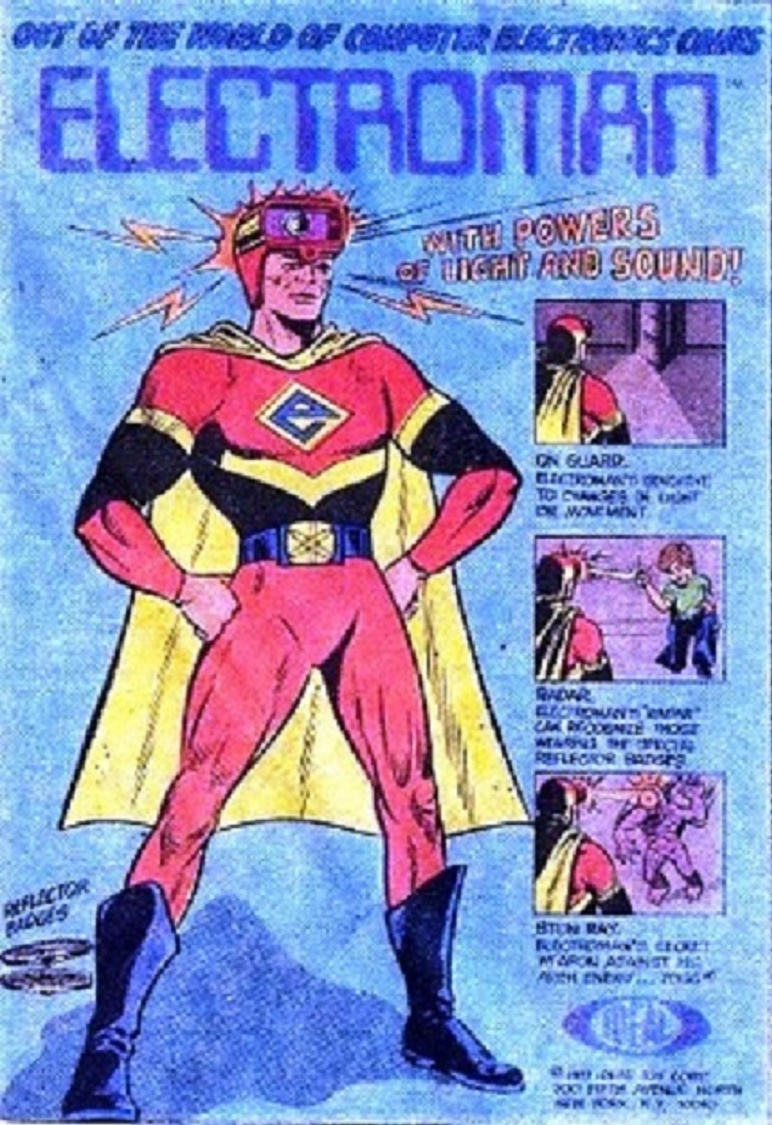 Electroman's nemesis — a so-called "awesome enemy" — was sold separately, a brown hulking creature ("a powerful half man/half monster") with red eyes, white fangs and a reflector embedded in his head: "Zogg The Terrible."
Zogg was described on his black box as "A Creature so awesome only Electroman or you can defeat him."
Zogg also came with a black and red stun gun which children could use to zap him, if you didn't want to summon Electroman and his strange head gear.
When hit with Electroman's laser ray, Zogg would topple over.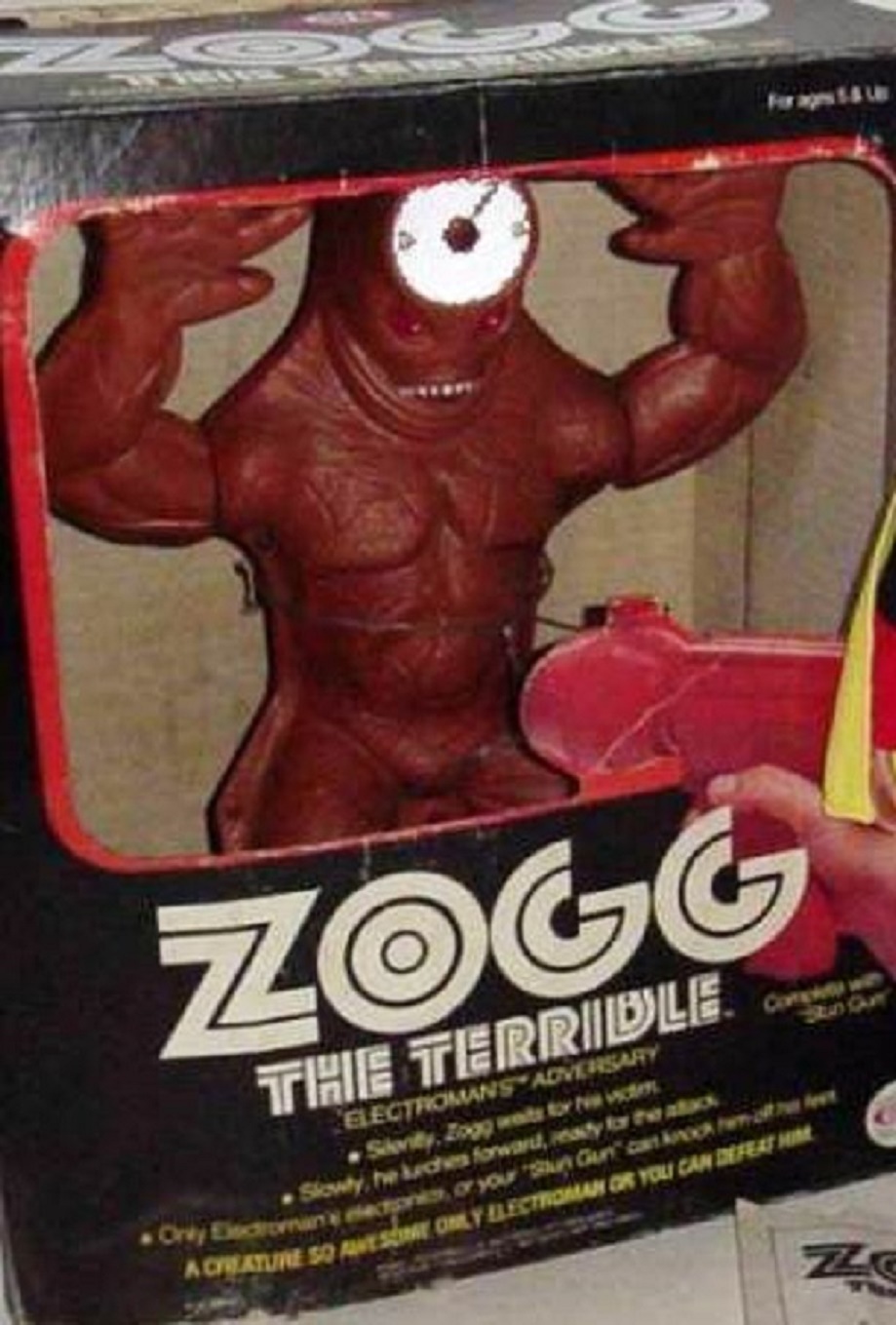 The promotional materials from Ideal suggested an "epic struggle – Electroman, Zogg the Terrible…and you."
 But the truth was, Electroman always looked a bit lame in his over-sized silver helmet and yellow cape.