These pictures are from 1951. They show pupils in a class at the Westchester County School of the Association for the Help of Retarded Children, the first parent-sponsored non-profit school in New York State.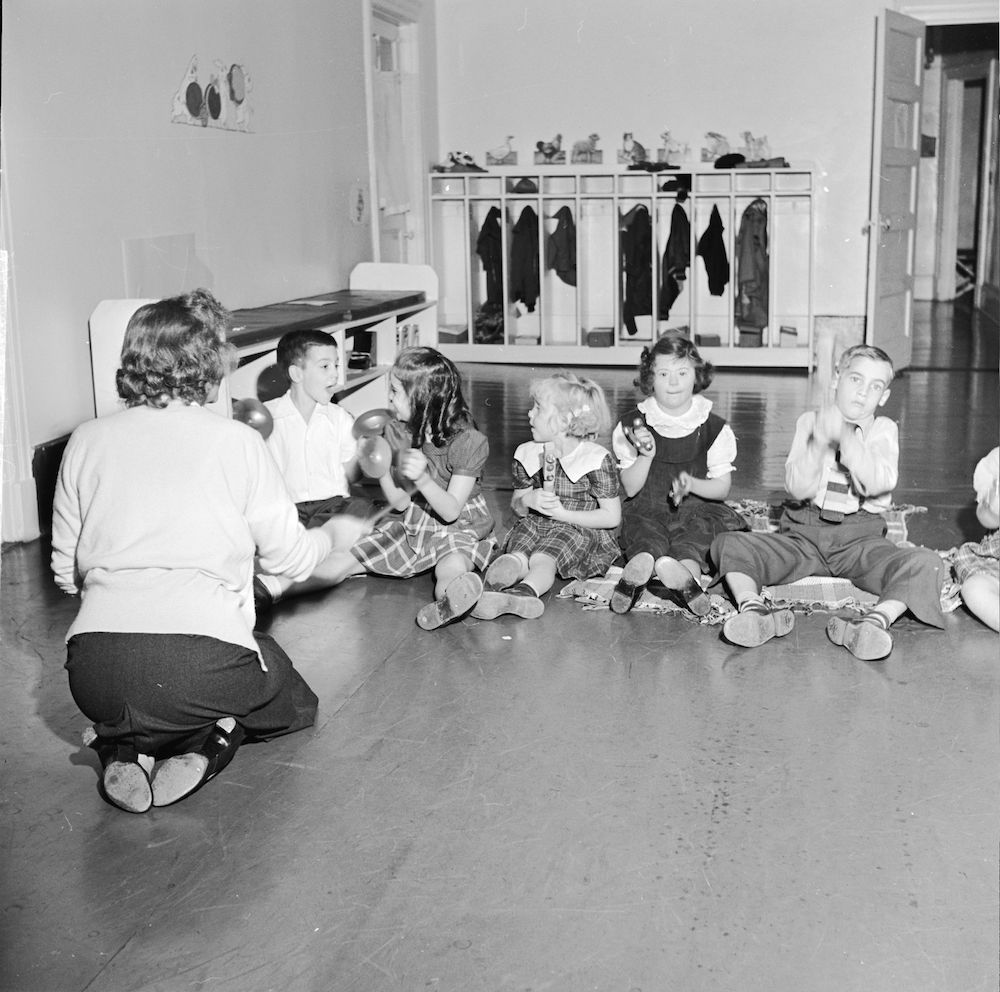 The school's existence is testament to the tenacity, love and aspirations of those who made it happen:
It all began in 1949 with a $3 ad that was placed in The New York Post by, Ann Greenberg, desperate to find some playmates for her child with a developmental disability.

On April 17, 1949 a small group of equally frustrated mothers and fathers gathered at the Mount Vernon Public Library to discuss ways of helping their children. It was in this little gathering that the Westchester Association for the Help of Retarded Children (Westchester AHRC) was born.

A few months later the new Westchester group purchased the house at 975 Split Rock Road in Pelham and fought and won, through court action, the right to have a school there.

In 1951 they opened the first parents' cooperative day school for children in New York State. And so, the modest beginnings of Arc of Westchester, which is now the largest such agency in the county serving over 2,000 children, teenagers and adults with developmental disabilities everyday.
You can read more here, and donate here. If you or someone you know features in these pictures, please let us know. We'd love to hear from you.