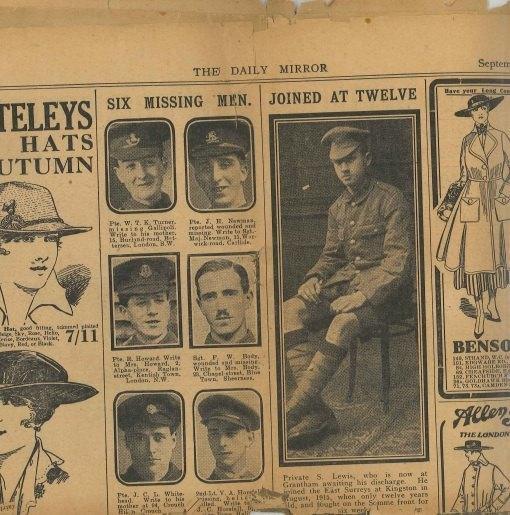 PRIVATE Sidney Lewis enlisted with the East Surreys at Kingston in August, 1915. He would go on to fight in the Battle of the Somme with the 106th Machine Gun Corps.
Sidney Lewis was 12 years old.
The Imperial War Museum says Lewis was the youngest combatant of the Great War.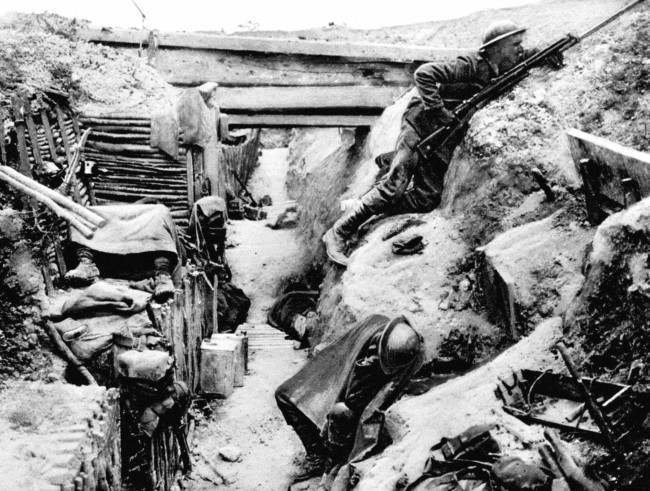 Photo: A British Grenadier Guardsman keeps watch on 'No-Man's land' as his comrades sleep in a captured German trench at Ovillers, near Albert, during the Battle of the Somme in 1916.
Lewis didn't fight for long. His mother Fanny wrote to the Government. On August 23, 1916, the director of recruiting replied to her. He said that a  "telegraphic instructions have been issued that he is to be at once withdrawn from the firing line and sent home for discharge. On his arrival he will be discharged from the Army forthwith."