Matthew M. Lamb, trawler-hand, arrested 5 October 1914 for breaking and entering.
The Shields Daily News for 7 October 1914 reports:
TRAWLER-HAND SENT TO PRISON FOR BREAKING AND ENTERING

Today at North Shields Matthew M Lamb (21), deckhand, minesweeping trawler no. 461, was charged with breaking and entering the house, 73 Tyne Street and stealing therefrom a gramophone, records, and several other artefacts valued in all £4, the property of Emma Cope.

Miss Cope stated that prisoner stayed with her on Friday night last and on the following day she met him in South Shields. On reaching home she found the house had been broken into and she missed the gramophone, records etc.

A neighbour of the last witness deposed to seeing the defendant with other men at Miss Cope's house. Defendant burst open the door and witness later saw defendant carrying the gramophone. There was no one with him. Defendant was very drunk.

Sergt. Spindler said the defendant replied to the charge when arrested "I don't know anything about it but I take all responsibility". Defendant said he was drunk at the time and didn't remember anything about the offence. Defendant was committed to prison for one month.
At the start of the First World War "the number of 'Crimes Known to the Police'" dropped significantly, only rising again "moderately" after 1916. Many police officers had enlisted and those who remained carried out "purely preventive duties" spending most of their time concentrating on war work.
Some police duties were taken over by private citizens who signed up as Special Constables or enrolled as Women Police. The drop in crime saw fewer trials and some prisons closing. It was thought the main reason for this drop in figures was the restriction on alcohol sales during the war. Drunkenness was considered a blight on the nation and the root cause for the majority of crimes.
Fighting a war on foreign soil did not stop all criminal activity back home. As can be seen from this selection of arrest photographs, some made use of the war to cover their activities, while others were driven by personal need to commit petty crimes.
The photographs come from an album of mugshots of prisoners brought before the North Shields Police Court between 1914 and 1916. The images are under the auspices of the Tyne & Wear Archives & Museums, who researched background information on the various men and women and adding relevant newspaper stories to each mugshot. More of these images can be found here.
Isabella McQue alias Hubbart, arrested 18 February 1915 for stealing a sealskin coat.
The Shields Daily News for 24 February 1915 reports:
THEFT OF A SEALSKIN COAT.

Today at North Shields, Isabella McQue or Hubbard (40) was charged with stealing an imitation sealskin coat, value £1 10s, the property of Cissie Diaz, 18 Mill Street, on January 14th.

The prosecutrix stated that on the date mentioned she met the prisoner in Duke Street, who told her that she had just come from Edinburgh. Witness took her into her own house and sent her on an errand. Witness then went into a neighbour's house and looking out of the window saw the prisoner going along the street wearing the imitation sealskin coat. She gave information to the police.

Emma Bell, second-hand dealer, said that a woman came to her shop a month ago with the coat produced and said she had been singing in the streets and a lady had given her the coat, but it was too showy and she asked witness to exchange it for another one. Witness did so, feeling sorry for the woman.

Detective Mason stated that he saw the accused at 40 Church Way and told her he was making enquiries about the stolen coat. She at first denied that she knew anything about it but afterwards said she stole it and left it at a second-hand shop on the road to Newcastle.

Accused made her 31st appearance. Since 1911, however, she had been in a situation at Edinburgh. She was committed for one month.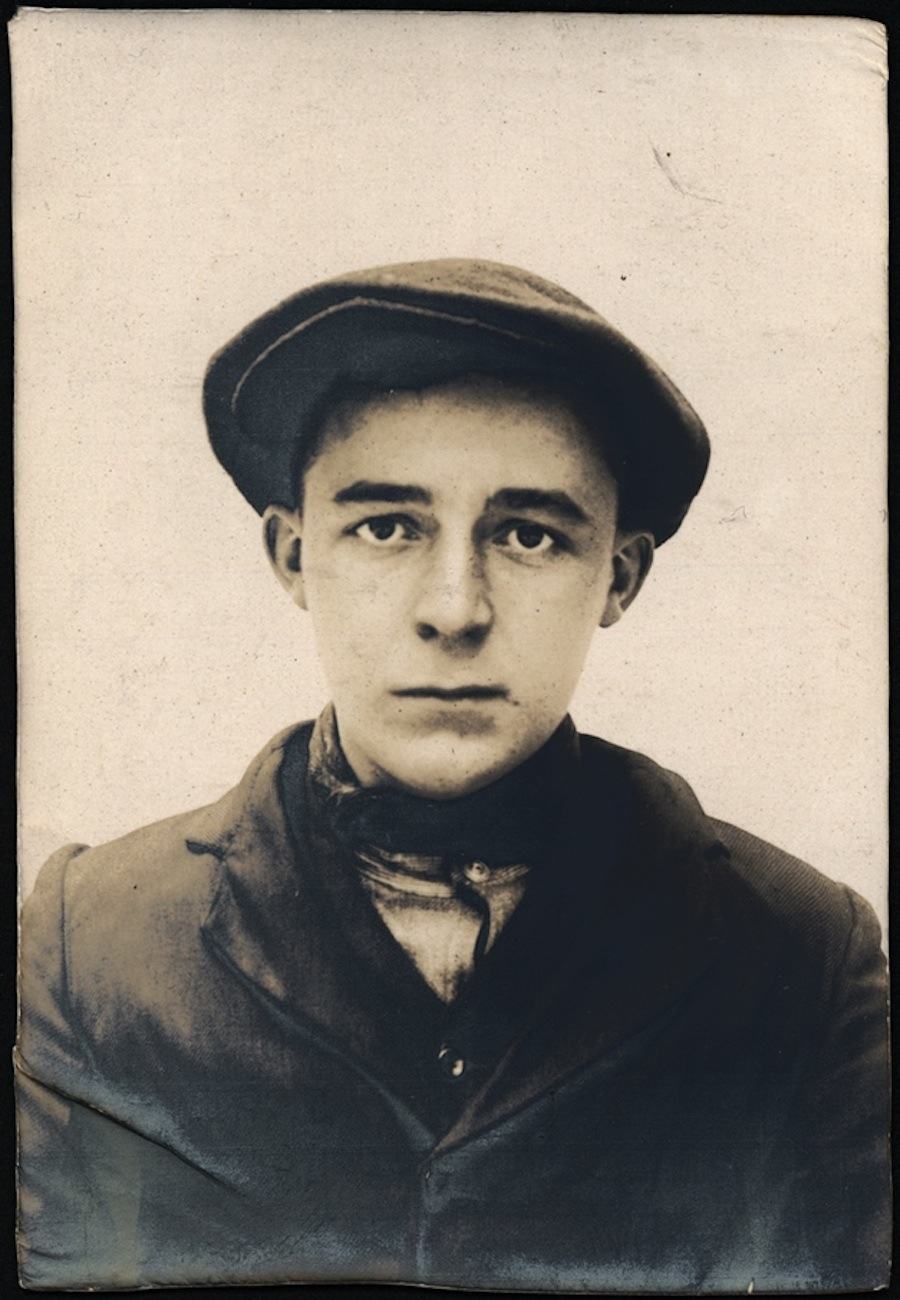 Walter Firth, soldier, arrested 19 October 1914 for pawning military uniform.
The Shields Daily News for 21 October 1914 reports:
RECRUITS' OFFENCES. UNLAWFULLY PAWNING MILITARY UNIFORM AT NORTH SHIELDS.

Today at North Shields Walter Firth (17), soldier, stationed at the King Edward School, North Shields, was charged on remand, with unlawfully pawning with Messrs Fisher Ltd, Pawnbrokers, on the 17th two pairs of men's drawers.

Ethel Milburn, assistant with Fisher Ltd, said that at 2pm on the 17th inst. defendant came to the shop and offered the drawers in pledge. He said he was a soldier and had just bought them. Defendant gave the name of Harry Smith, Bedford Street, and witness advanced 2s 6d on the goods.

Sergeant George Turner of the West Riding Regiment said the defendant was a private in the regiment and witness had two pairs of drawers, which were the property of the regiment. The drawers produced were similar to those given to defendant. Witness had examined the defendant's kit and missed the drawers.

Detective Graham said he proceeded to another pawn shop and found defendant offering two pairs of drawers in pledge. He questioned the defendant and not being satisfied with his answers arrested defendant.

Firth said he did not think it very serious. He was going to bring the drawers back on pay day. The bench questioned an officer of the regiment regarding the drawers being stamped and it was stated that owing to hurried issue of the goods these had not been stamped but all the rest were. A fine of 10s and costs was imposed.

A similar charge was preferred against John Smith, soldier, the offence being that he pawned the drawers with Messrs Graham and Co, Stephenson Street. The soldier, Firth, who was fined in previous case was called to give evidence and stated that Smith asked him to pledge the goods. He got 2s 3d on them. Robert Blakeburn, assistant with Graham and co, said Firth offered the drawers to pledge and witness was suspicious so he sent for the police. A fine of 2s 6d and costs was imposed.
Sarah Cuthill, arrested 20 July 1916 for stealing clothes.
The Shields Daily News for 21 July 1916 reports:
LARCENY FROM LODGINGS. GIRL BOUND OVER AT NO. SHIELDS.

At North Shields today Sarah Cuthill, aged 16, of 21 Post Office Row, East Hedley Hope, was charged with having stolen various items of clothing to the value of £1 6s, the property of Annie Clark and was further charged with the larceny of a lady's costume, a pair of gloves, valued at £1 19s 10d, the property of Elizabeth Fitzgerald.

Mrs Clark said the accused came to her house, 13 Charlotte Street, on the 3rd inst. carrying a bag and asked for lodgings. She said she was working in Newcastle and had come down to North Shields for a few days. She paid 5s and witness allowed her to stay until the 9th when the girl disappeared. The witness then found that the girl's bag was also gone and that some clothing was missing from the house.

Detective-Sergt. Hall said he received Cuthill into custody from the Whitley police on Wednesday and she admitted the offence. When arrested she was wearing a silk scarf belonging to Mrs Clark.

In the other case Mrs Fitzgerald, 78 Princes Street, stated that Cuthill came to her house and asked for lodgings at about 12.45pm on Sunday the 9th inst. saying that she was employed on munition work in Newcastle and that her father was a soldier stationed at the King Edward School. At about 4 o'clock in the afternoon she made some excuse and went out and noticing that the girl's bag was gone witness looked around and saw that a costume was missing. Running to the door, she saw Cuthill walking along the street and she shouted to her. The girl turned round and walked some steps toward her, whereupon Mrs Fitzgerald went into the house again. The girl did not follow however and when the witness looked out again she was gone.

Det. Hall said the girl was wearing the costume at Whitley when arrested. Cuthill admitted both offences. Sergt. Hall said there were other two charges against her at Newcastle and she had admitted those also. On the defendant's promise to go to a home in Newcastle, she was bound over in the sum of £5 for six months.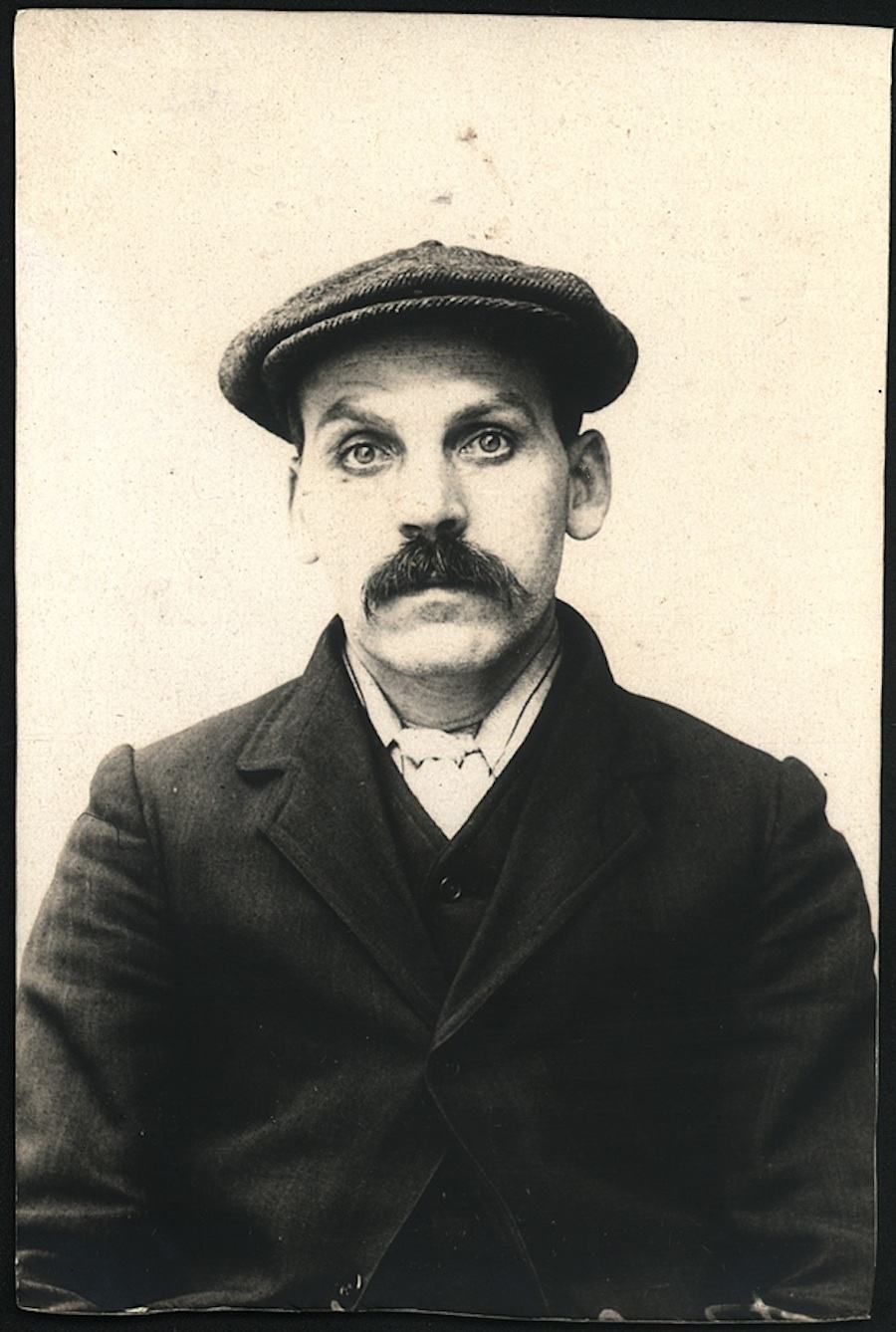 Robert Muir, miner, arrested 17 August 1914 for stealing potatoes.
The Shields Daily News for 17 August 1914 reports:
STEALING POTATOES. EARLY MORNING VISIT TO THE FIELDS AT PERCY MAIN.

Today at North Shields, Robert Muir, miner, Mindrum Terrace, Percy Main and Chas. Bassett, miner, Norham Terrace, Percy Main, were charged with stealing from Ridges Farm, Percy Main a quantity of potatoes valued 5s, the property of Thomas Holmes, on Aug. 16.

PC Abernethy stated that at 1am on the 16th inst. he was proceeding along the highway at Percy Main, when he saw the two defendants coming from the direction of Holmes' potato field. Muir was carrying a bag and witness took possession of the bag of potatoes, which Bassett said they had got from his garden. On going to defendant's gardens witness found the soil quite dry and he then took the defendants to Holmes' field, Waterville Road. When they got there Bassett bolted through the hedge. In the field he noticed that the potatoes had been recently pulled.

Sergt. Askew said that he later apprehended Bassett and whilst they were coming to the police station, the defendant said he would make a clean breast of it. He had come out of the house that night and met Muir. They went to the field. The potatoes were for Muir as the pits had been working badly.

Mr Holmes valued the potatoes at 5s and said he had missed a large quantity from the field. The Chairman (Mr F. Graham) said the Bench would take a lenient view of the cases under the circumstances. Muir would be fined 2s 6d and costs and Bassett would be fined 10s and costs and 2s 6d damage.
Lillian Tibbs, arrested 12 September 1914 for stealing a dress.
The Shields Daily News for 14 September 1914 reports:
PETTY LARCENY. BLYTH WOMAN IN TROUBLE AT NORTH SHIELDS.

Today at North Shields, Lillian Tibbs (21), Blyth, was charged with stealing a blue voile dress, value £1, the property of Mrs A.G. Colledge, 19 Rippon Terrace, between the 1st and 2nd inst. The prosecutrix stated that eight weeks ago the prisoner engaged a combined room at her house, representing herself as a married woman. Witness afterwards found that she was not married and had given the wrong name and she ordered her to leave. On the day after she had gone witness missed the dress. Det. Mason said he received the accused into custody at Blyth where she had been apprehended on the information of the Shields police. She was wearing the dress when arrested.

Accused admitted taking the dress but said she thought there was no harm in doing so; she had given Mrs Colledge half a dozen aprons and an overcoat. Mrs Colledge said that the accused supposed husband got the overcoat but the aprons were still there.

Accused's mother said that her daughter had been in a situation at Monkseaton and she (the mother) was not aware of the kind of life she had been leaving. She would promise to look after the girl if the magistrates would be lenient with her. She had given no trouble previously.

It was stated that the accused had said she had gone to live with the man in question out of spite against his wife. The man had now gone away to the Front. Accused promised to amend her life and was bound over in the sum of £5 to be of good behaviour for six months.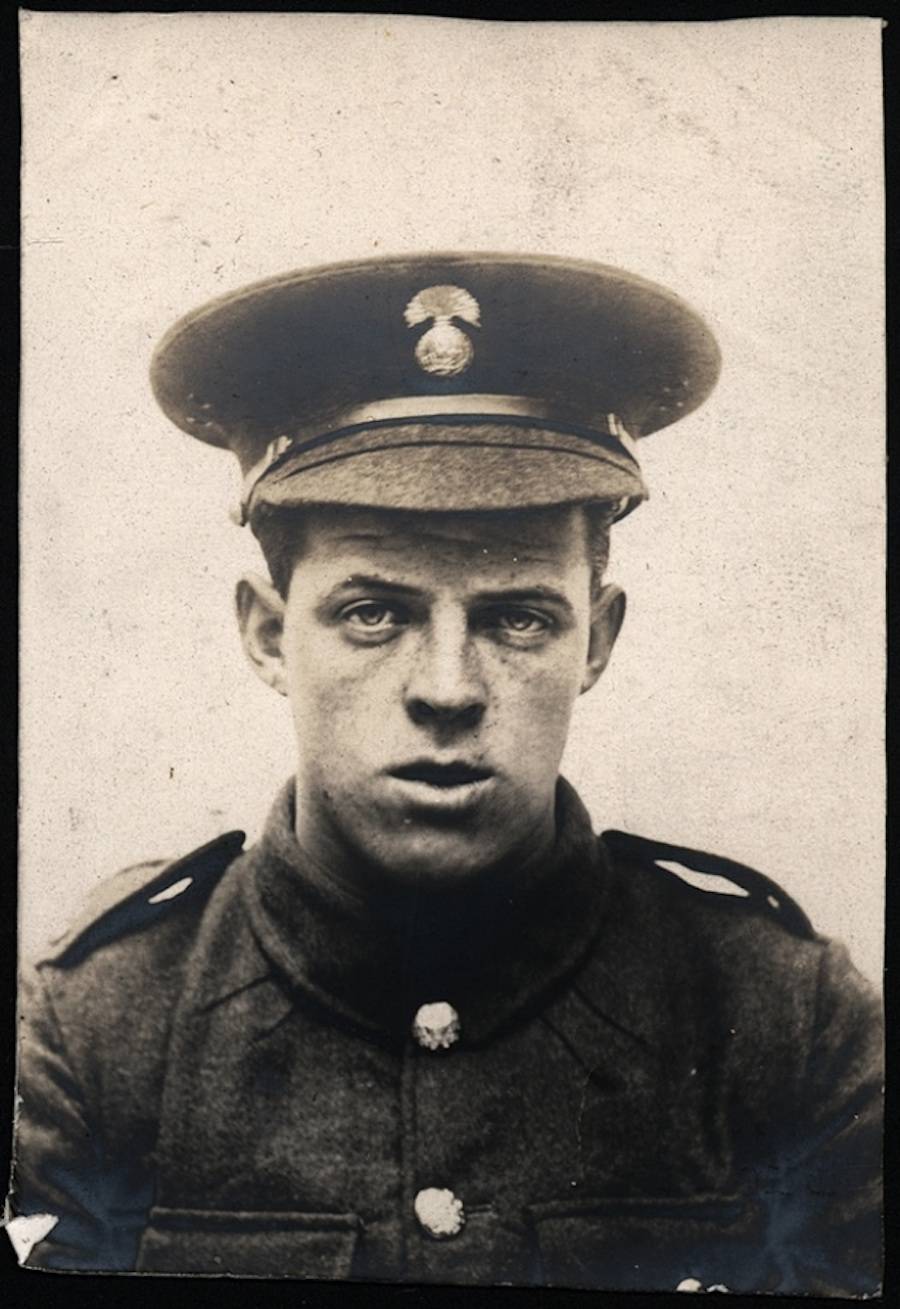 Lawrence Armstrong alias Hanby, soldier, arrested 30 September 1915 for theft.
The Shields Daily News for 8 October 1915 reports:
A SOLDIER COMMITTED FOR THEFT.

Today at North Shields, Laurence Armstrong (21) of the 1st Northumberland Fusiliers was charged with having stolen on Sept. 20th a box of cigarettes valued at 5s from the shop of Henry Nicholson, tobacconist, Saville Street. An assistant of the prosecutor's said she was serving a customer on the above date, when accused entered the shop, picked up a box of cigarettes and went away.

Defendant was further charged with having stolen a dress ring, valued at £1, the property of Valone Harrison, conductress of a tramcar on Sept. 14th. The prosecutrix said the accused boarded a car on which she was following her employment. He asked to look at her ring. She took it off her finger and showed it to him. Witness then went to collect some fares and while she was thus engaged the accused got off the car.

Detective Mason said that when accused was arrested on the previous charge a pawn ticket relating to the ring was found in his possession. Accused pleaded guilty and said he was very sorry. He had been seven months at the front and had been gassed. He was committed to prison for 14 days on each charge.
Wilhelmina Armstrong, arrested 11 July 1916 for stealing dresses.
The Shields Daily News for 12 July 1916 reports:
STOLEN DRESSES. DURHAM GIRLS IN TROUBLE AT NORTH SHIELDS.

Before Ald. Spencer and Mr J.B. Williamson, at North Shields today, Wilhelmina Armstrong, 18, single, 13 Summerville, Durham, City and Christina Austin, 17, single, 1 Lambton Walk, Durham City, were charged on remand with having stolen two dresses, valued at £1, from the Wardrobe shop of Lottie Cooper Rudyerd Street.

Prosecutrix stated that on the afternoon of the 6th inst. the two girls called at her shop and asked to be shown some frocks. They remained in the shop about half and hour and then left, saying they would return four days later. On looking through her stock after the girls had gone, she missed a dress and gave information to the police. The girls returned on the 10th and she sent for the police, who arrested them. Later in the same day she was also shown by the police another dress, which she also identified as her property.

Detective Mason said he arrested the accused on the 10th and questioned Armstrong about a dress she had been wearing at South Shields the previous day. She admitted having stolen it from the shop of the prosecutrix and on the way to the police station, Austin said she had also stolen a dress. Afterwards he went to the house in which they had been lodging at Whitley and there recovered the two dresses.

Both girls pleaded guilty and said they were sorry. Austin said she had never done anything of the kind before. Armstrong admitted having been convicted at Darlington in April, the fine being paid by her father, who is a butcher at Durham. Mrs Austin said her daughter left home a week ago.

Armstrong was fined 19s 6d, with the alternative of 14 days imprisonment. The bench considered that Austin had been led astray to some extent and she was bound over in the sum of £5, to be of good behaviour for 12 months.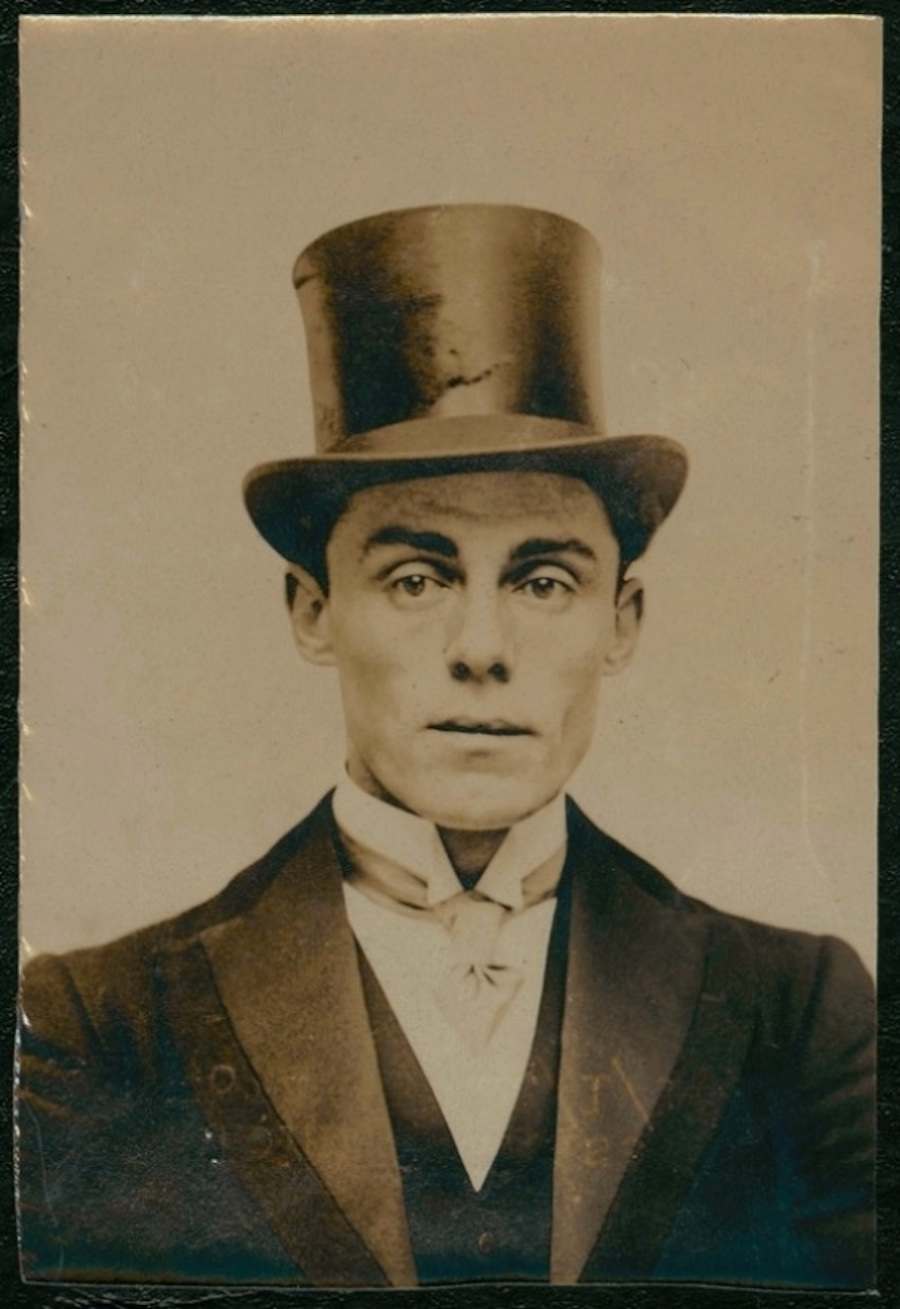 James George Chase, munitions worker, arrested 22 January 1916 for obtaining money by false pretences.
The Shields Daily News for 28 January 1916 reports:
FALSE PRETENCES CASE AT NORTH SHIELDS.

At North Shields today, James George Chase (23), a munition worker, residing at Lynn Villa, Billy Mill, was brought up on remand, charged with having unlawfully obtained by false pretences, from Joseph Emery, the sum of £20, with intent to cheat and defraud, between Dec. 13th and Jan. 17th.

Joseph Emery stated in May last he became acquainted with the defendant. During the latter part of that month the defendant told him something about an estate in Australia, valued at £70,000. About the 17th December, witness received a letter, which was supposed to have come from a detective at Scotland Yard, and his wife received a wire for £10 to be sent to the defendant in London, and witness sent it. On the 10th inst. the defendant returned from London and handed witness a sealed envelope. He opened it and found it contained two documents. After reading them, defendant asked is he was satisfied and he said it seemed to be alright. On the 17th inst. the defendant asked for another £10 and witness gave it to him. On the 21st inst. witness communicated with the police and on the 22nd obtained a warrant for the defendant's arrest.

Det. Radcliffe stated that on the 22nd inst. he arrested the defendant in Saville Street, and brought him to the Central Police Station. He read the warrant over and defendant replied "I can't say anything until I have seen Mr Emery". Afterwards he said there was no truth in the statement regarding the fortune. When charged this morning he replied "I admit everything: I know I have done wrong". Defendant pleaded guilty and had nothing to say.

Mr Emery, recalled, said he had not believed half the defendant's statements from the first. The defendant had said that a young man had to go with him to Australia as a bodyguard to bring the money back.

The defendant was committed to prison for one month in the second division.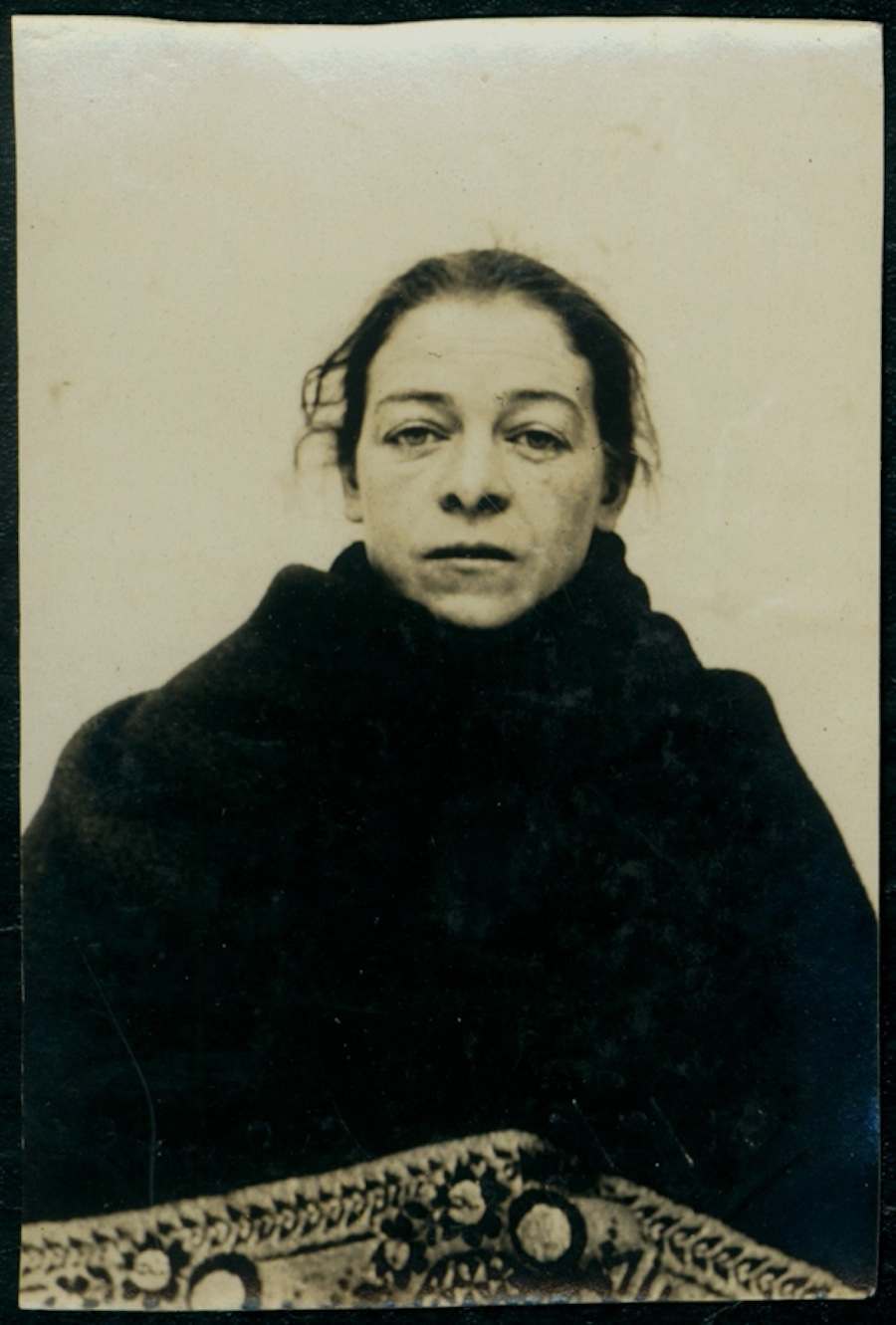 Sarah Dowd, arrested 9 February 1916 for stealing money.
The Shields Daily News for 9 February 1916 reports:
ALLEGED THEFT IN BOROUGH ROAD.

Today at North Shields … Sarah Dowd (32), 8½ Norfolk Street, and Christina Haggerty (36), Brannen's Lodging House, South Shields, were charged with stealing on the 8th inst. a purse containing £5 in Treasury notes and 4s 6d in money, from a foreign seaman. Sergt. Spindler said that at 9.30pm he was on duty in the Borough Road, and the prosecutor had hold of the two women, whom he accused of robbing him of his purse, with £5 in Treasury notes, 4s 6d in money and some coins. While the prosecutor held the women, witness looked round on the ground with the help of his flash-lamp, and found the purse open, 4s 6d in silver and some coins but not the Treasury notes. Accused were remanded for eight days.
The Shields Daily News for 11 February 1916 reports:
ALLEGED THEFT FROM THE PERSON.

Sarah Dowd (32) of 8½ Norfolk Street, and Christina Haggerty of Brannen's Lodging House, South Shields, were brought up on remand at North Shields roday, charged with having stolen from the person of Dionesios Macres, a purse, valued a 6d, containing five £1 Treasury notes, 4s 6d in silver and nine coins, while in Borough Road, about 9.25pm on the 8th inst. The Chief Constable (Mr J.H. Huish) said the prosecutor had gone to sea and the charge was withdrawn.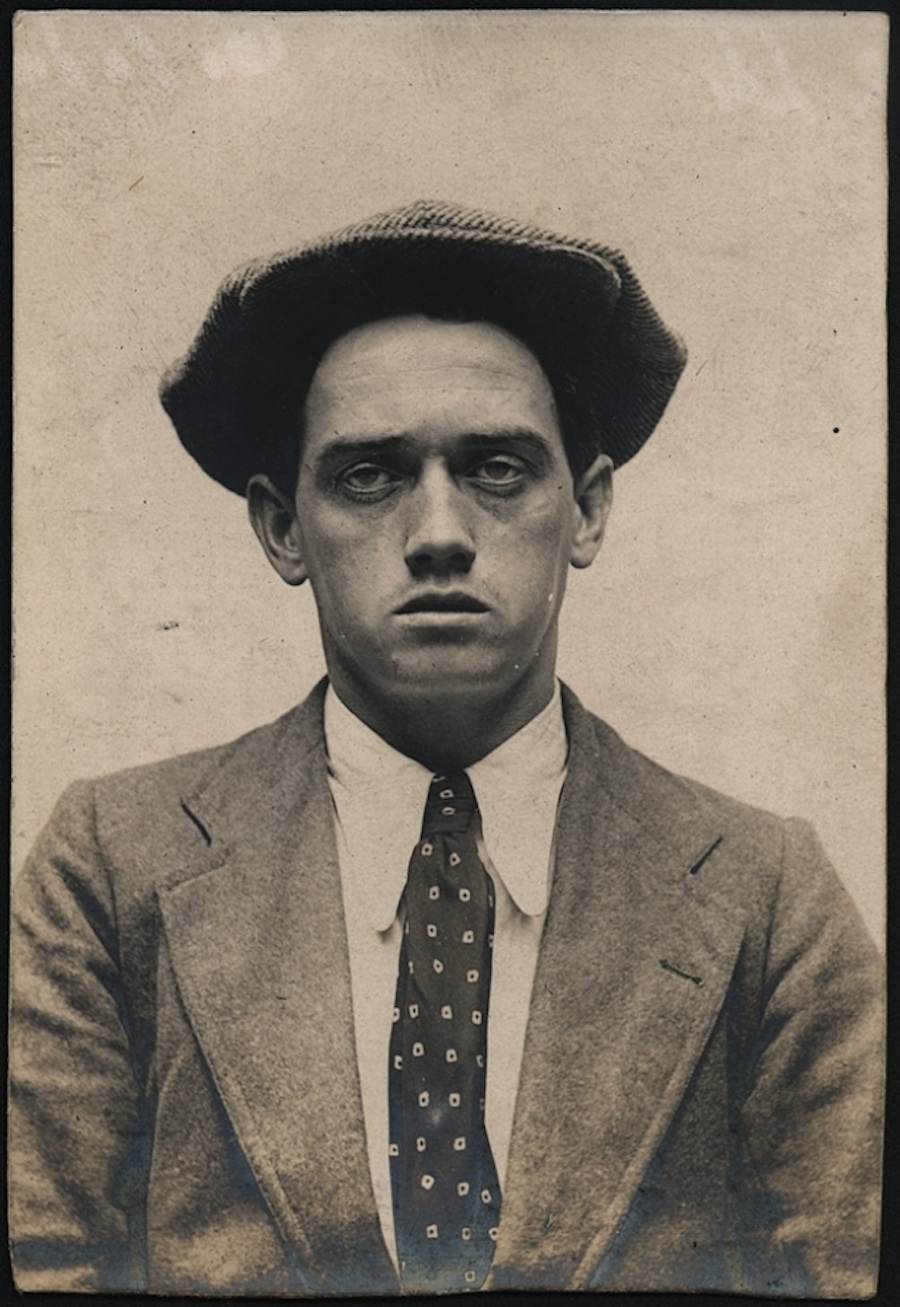 John W. Hoole alias Thomas McNeish, arrested 6 July 1915 for stealing money.
The Shields Daily News for 15 July 1915 reports:
PLATER'S THEFT FROM A WOMAN'S PURSE IN A NORTH SHIELDS FISH SHOP.

John Wm. Hoole (23), plater, was charged on remand at North Shields yesterday with having stolen, on the 5th inst. the sum of 10s 6d, belonging to Mrs Jennie Young.

Prosecutrix, the wife of Joseph Young, residing in Roseberry Avenue, Preston, said about 9pm on the 5th inst. she went into the fish shop at the corner of Borough Road and Gardner Street and sat down on a seat. She had her purse in her hand and it contained at that time 10s 6d in silver, including a half-crown and three two shilling pieces. Shortly afterwards the accused and two soldiers came in and sat down on the same form. Witness got up and left but as soon as she got to the door she remembered she had left her purse lying on the seat. She went back and saw the accused pick her purse up and hand it to a solider to give to her. When she received the purse she found it was open and the money was missing. The soldier sent for a policeman and the accused was taken into custody.

Pte. Gilbert of the 2nd Dragoon Guards, at present attached to the Duke of Wellington's Regiment. Said he had known accused for about a week prior to the 5th inst. On that night accused joined witness and another soldier in a public house. He said he had no money and he had to borrow 1s from a woman before he could stand the "drinks". Afterwards he asked them to go to the fish and chip shop. The woman who lost her purse was sitting nearest to the accused. After the woman went out and came back accused picked up the purse and asked witness to give it to the woman. Witness did so and as the woman was moving away accused handed witness a 2s piece, saying "Here's 2s for you and your mate to get a drink". Witness asked him where he got the money and accused replied "You never know what money you've got". When the woman complained that the money had been stolen from her purse witness sent for the police so that the matter might be cleared up.

Det. Graham deposed to taking the accused into custody. As he went towards accused he heard a jingle of money and afterwards found two 2s pieces on the floor near where he was sitting. He recovered 5s from the accused in addition and also the 2s from the witness Gilbert.

Accused pleaded not guilty. Asked to account for the 5s which was found upon him, when he told the soldiers that he had no money at all earlier in the night, accused said he had kept quiet about that money because he needed it to get to Southampton. He had, he said, been working at Palmer's where he earned £4 per week.

The Bench found the case clearly established and a previous conviction being proved against him at the Moot Hall, Newcastle, where he was sent to gaol for six months for the theft of a watch and jewellery, they committed him to prison for one month.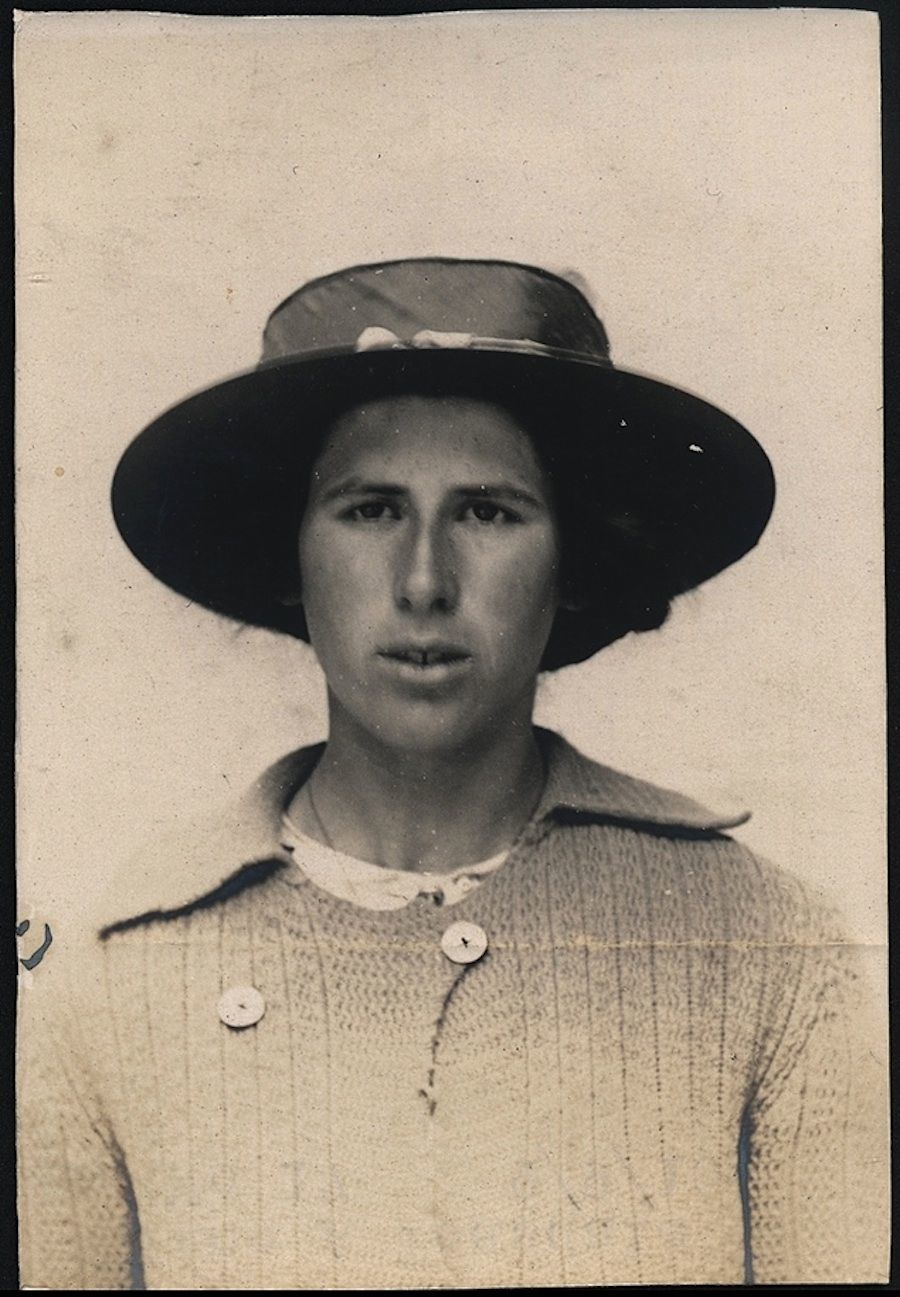 Jane A. Teasdale, arrested 9 September 1915 for obtaining food and lodgings by false pretences.
The Shields Daily News for 17 September 1915 reports:
FALSE PRETENCES CASE. A SERVANT GIRL CHARGED AT NORTH SHIELDS.

Today at North Shields, Jane Ann Teasdale (21) of Court Hill, Farndale, Kirby Moorside, was brought up on remand, charged with unlawfully and knowingly, by a certain false pretence, obtaining from one Elizabeth Goodwill certain food and lodgings to the amount of 7s 11d with intent to cheat and defraud, between the 2nd and 8th September.

Elizabeth Goodwill of 3 St George's Place, Front Street, Cullercoats, stated that at 1pm on the 2nd inst. defendant came to her house and asked for a room for the winter months. She said she had come from Kirby Moorside to a situation at 9 Northumberland Terrace, Tynemouth, and her box was there. Witness took her in and on the Sunday a letter came and defendant said it was from her father, who was coming to the house. Witness became suspicious and went to the above address and found the place closed. The father never came. Later the defendant admitted having written the letter herself. Witness supplied her with food to the amount of 8s.

Mary Sisson of 9 Northumberland Terrace, Tynemouth, said that defendant came to her house for a situation and said she had been sent from a registry office. Witness engaged her as a day girl; she had no box. PC Colpitts said that at 10.30 am on the 8th inst. he saw defendant at the first witness's house and took her into custody. When charged she replied "Get me some work to do, but don't send me back home". Defendant pleaded guilty and had nothing to say. She was then further charged with having obtained, by means of a certain false pretence, 2s, the property of Grace Annie Kerrick Walker on the 4th inst.

Grace Annie Kerrick Walker said that defendant came to her on the 4th and asked for the loan of 2s. She said she was staying with Mrs Goodwill and had paid her in advance. Witness gave her the 2s. Mrs Goodwill, recalled, said from the 2nd inst. to the 8th inst. she never received any money from defendant. PC Colpitts said that when he charged her with this offence she made nor reply. Defendant pleaded guilty and said that she wanted to be sent to a home. In February last year defendant was bound over for stealing shoes.

Miss Moffatt, the missioner, said she had a talk with defendant yesterday and she said she came to Whitley to be nearer her sweetheart, who is a soldier. Since she got into trouble her sweetheart had cast her off. She said her father was good to her but her mother was not. In reply to the Chairman (Dr Peart) Miss Moffatt said she thought the Salvation Army Home at South Shields would take her in. Defendant was remanded until tomorrow.
Via Tyne & Wear Archives and Museums.