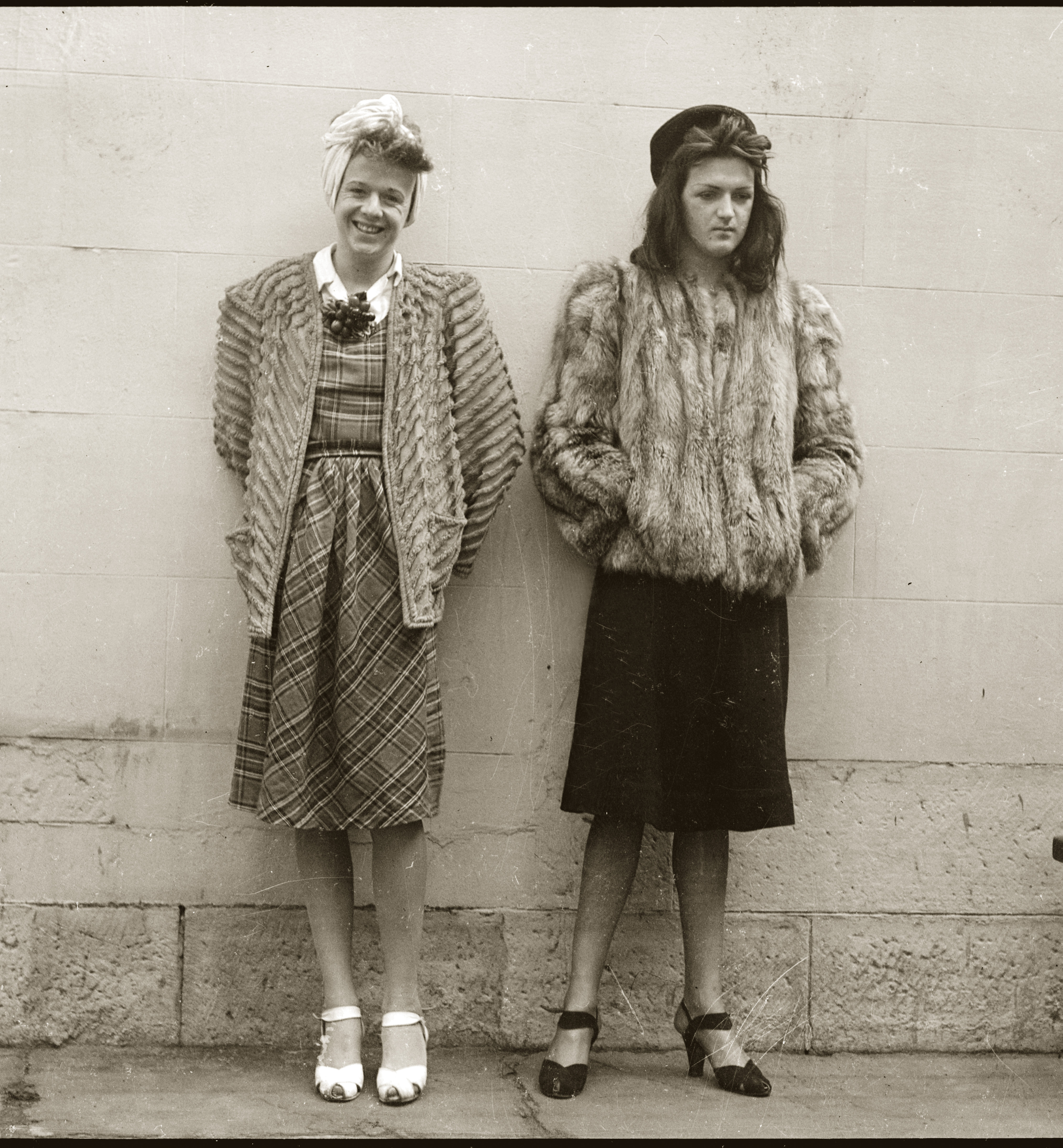 This is our second look at mugshots / prison portraits taken by New South Wales Police Department photographers in the 1920s. These pictures of female prisoners pictures were taken at the Central Police Station, Sydney, Australia. We do not know who took them. That's a pity because they are extraordinary. Judged by the system and found wanting, the women appear dignified. Willing to be photographed, the women are participating completely in the moment, elevating the photographs from  mere voyeurism.
Lead image: In June 1942, Neville McQuade (18) and Lewis Stanley Keith (19) were charged with being idle and disorderly, having "insufficient means of support, and with having goods in their possession – including a military uniform and an American dollar bill – believed to be stolen." McQuade told a publication called Truth: "We were bundled out of the police cell, and snapped immediately. My friend and I had no chance to fix our hair or arrange our make-up. We were half asleep and my turban was on the wrong side." The Sydney Living Museum nots: "McQuade told the paper of his ambition to be a professional female impersonator, and spoke of his admiration for his mentor, Lea Sonia, who had been killed not long before getting off a tram in the wartime 'brownout'."
Peter Doyle with Caleb Williams City of shadows: Sydney police photographs 1912-1948 Historic Houses Trust, 2005, pp.140, 232.
Peter Doyle Crooks like us Historic Houses Trust of NSW, 2009, pp. 249-250, 263.
Nerida Campbell Femme fatale : the female criminal Historic Houses Trust of New South Wales, 2008. pp 102-103