IN December 1998, we got to see items from the collection of Prince Jefri of Bolkiah, brother of the Sultan of Brunei. Prince Jefri faced accusations at London's Law Courts of failing to honour deals and was being sued for 80 million by former friends and emissaries Bob and Rafi Manoukian.
We saw his collection of watches: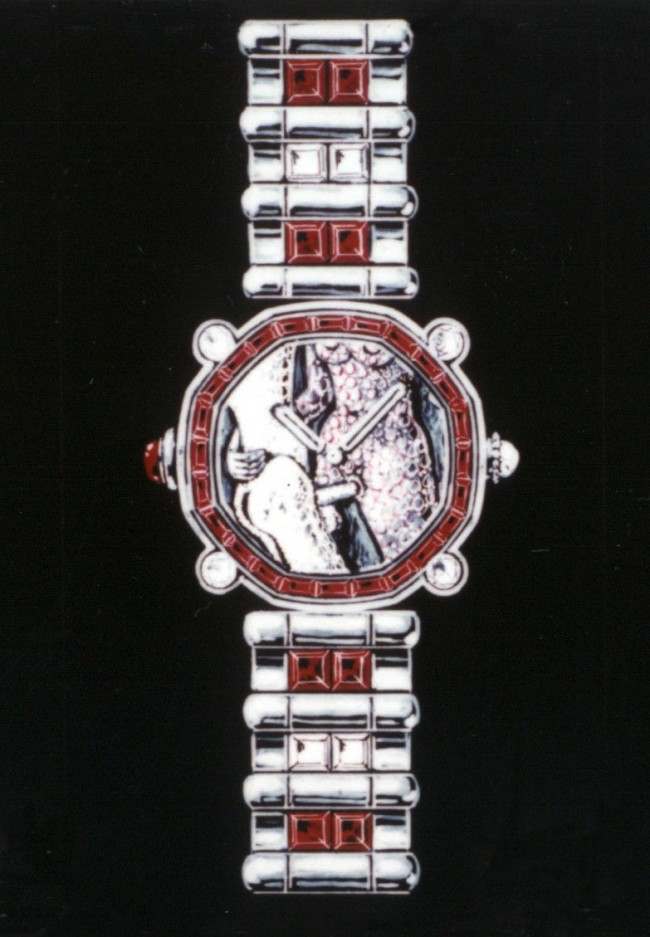 Ten erotic watches, made of white gold and platinum with diamonds, rubies, emeralds and other precious stones, which were bought by Prince Jefri in December 1992. The watch faces shows a man and woman copulating with working mechanical movements – with the set valued at 11.85 million Swiss francs.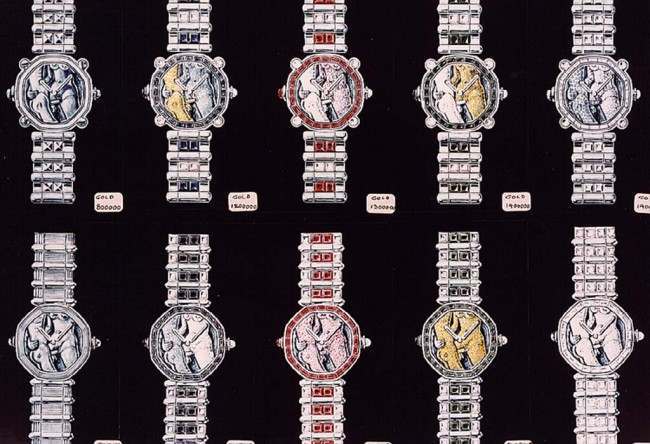 And he had some pens: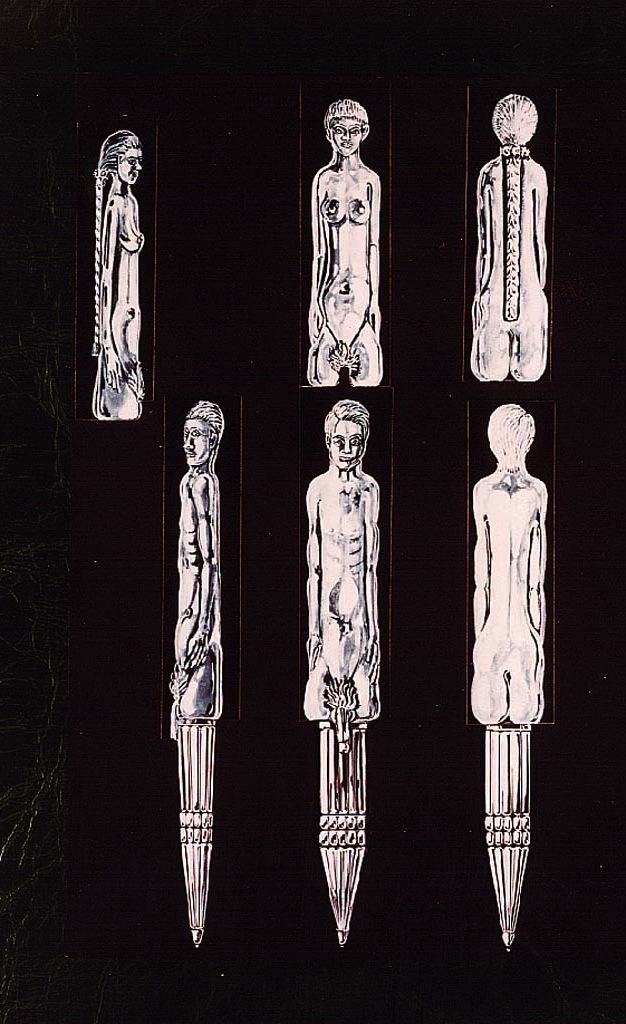 And what looks like novelty ashtray:
A nude statue of Venus in solid gold (one of two) with diamonds and Lapis Lazuli, which were made for Prince Jefri in July 1994.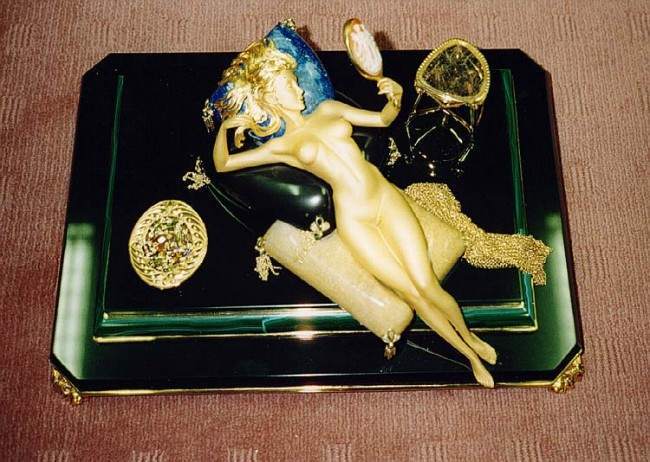 His sex statues are here.