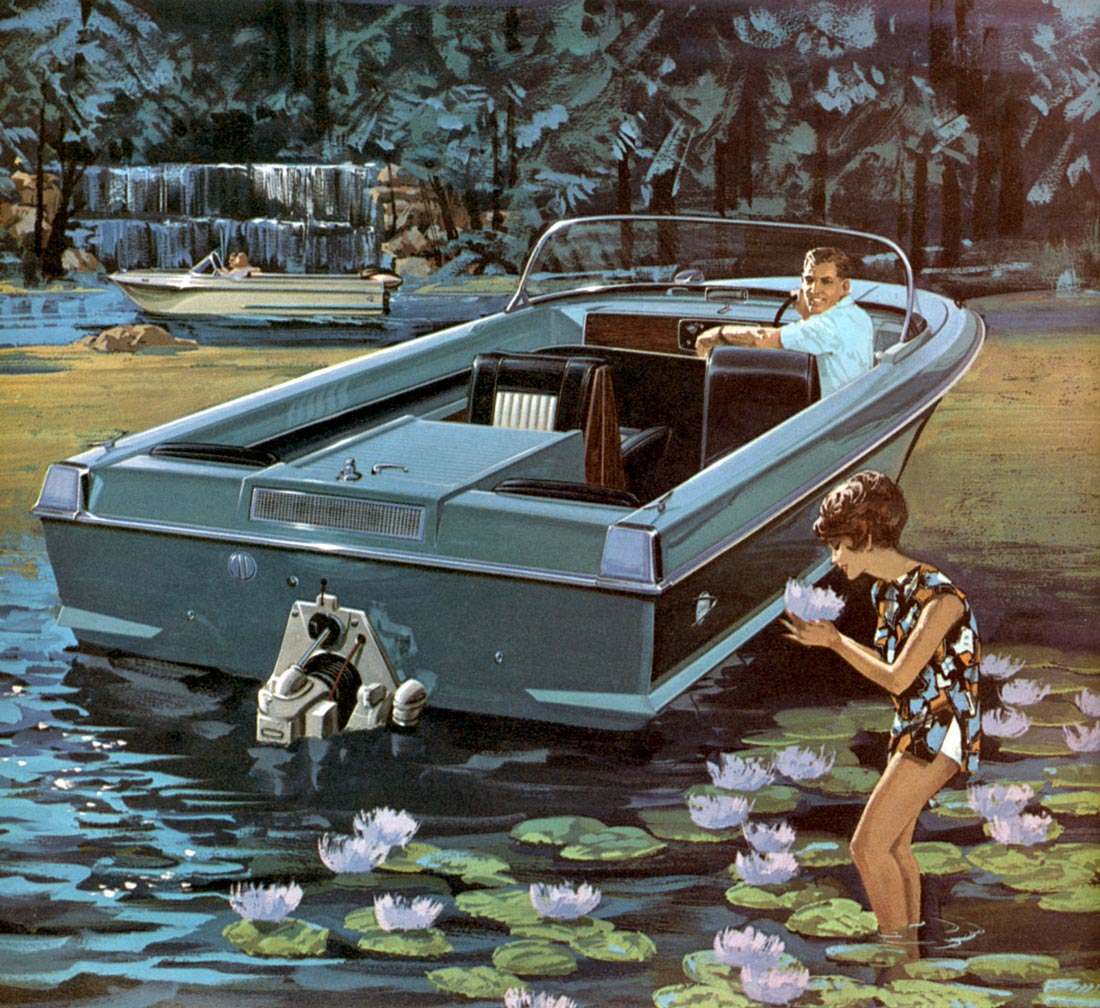 These fabulous illustrations are from the Dorsett Marine catalog 1963-64. The pictures appear to be from some golden age for pleasure boats. The Dorsett logo alone invites investigation. Did Gene Roddenberry see the shape as he drafted his science-fiction series in 1964 and thought about uniform design for intrepid space exploration?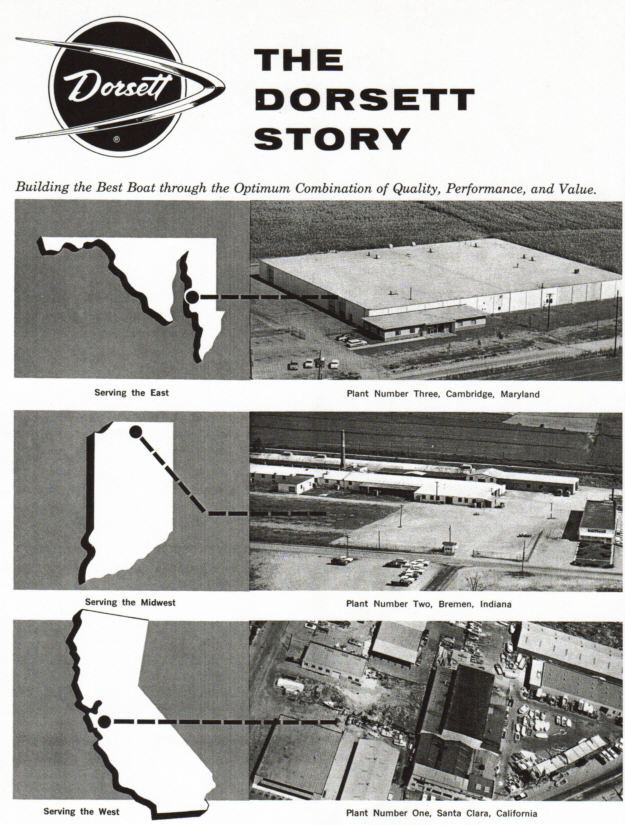 The Fibreglassics website has some background on the Dorsett brand, headquartered at 845 Reed St., Santa Clara, California, with offices at 1010 Dewey St., Bremen, Indiana and also Cambridge, Maryland.
Dorsett Plastics Company began producing Endura Craft boats in 1955. In 1958, the line became Dorsett Boats. Richard W. Dorst, (Dick), company president was a US Navy veteran, University of California graduate engineer, and alumni of the Harvard Business School. Before co-founding the company, he had seven years experience in reinforced plastics and the chemical industry.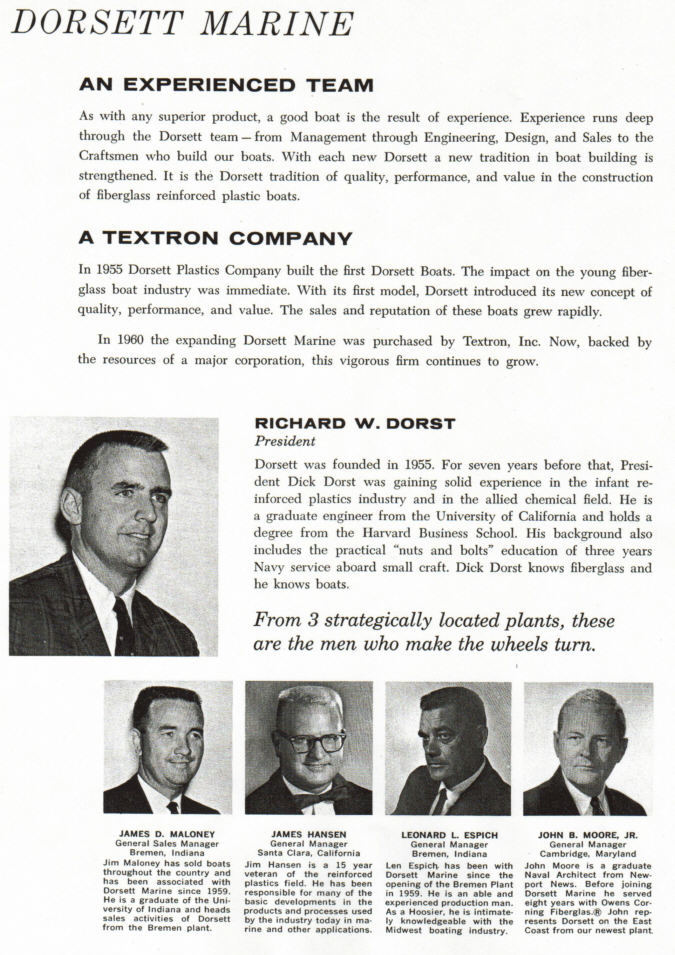 In 1960, Dorsett was acquired by Royal Little's Textron, Inc. in 1960… The company was retained as the Dorsett Marine division with all management. Advertising was now through the San Francisco office of Foote, Cone, & Belding Inc. [That ad agency that told women Lucky Strike cigarettes kept you slender].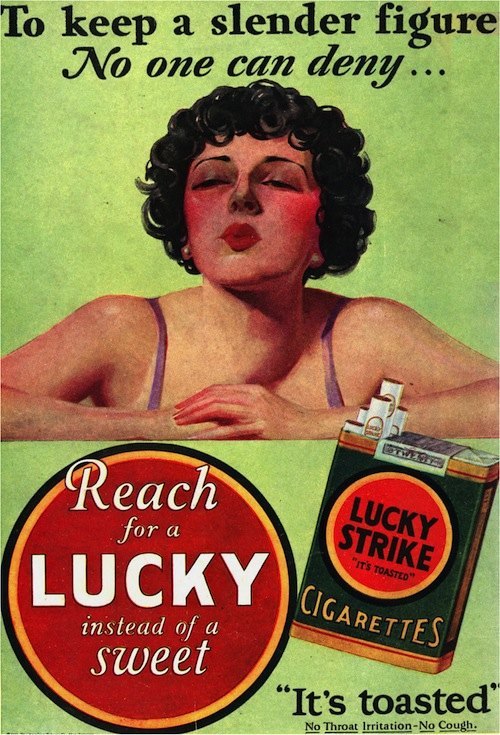 In 1964, Dorsett became independent once again when Textron sold the Santa Clara Division of Dorsett Marine to an entity known as The Dorsett Plastics Co. and headed by Richard W. Dorst as president (Marine Digest 1964, Vol. 42). American Marine Industries (AMI) acquired Dorsett in 1968, keeping Richard Dorst as manager (Yachting, 1968, Vol. 123)… AMI liquidated the Santa Clara plant in 1970.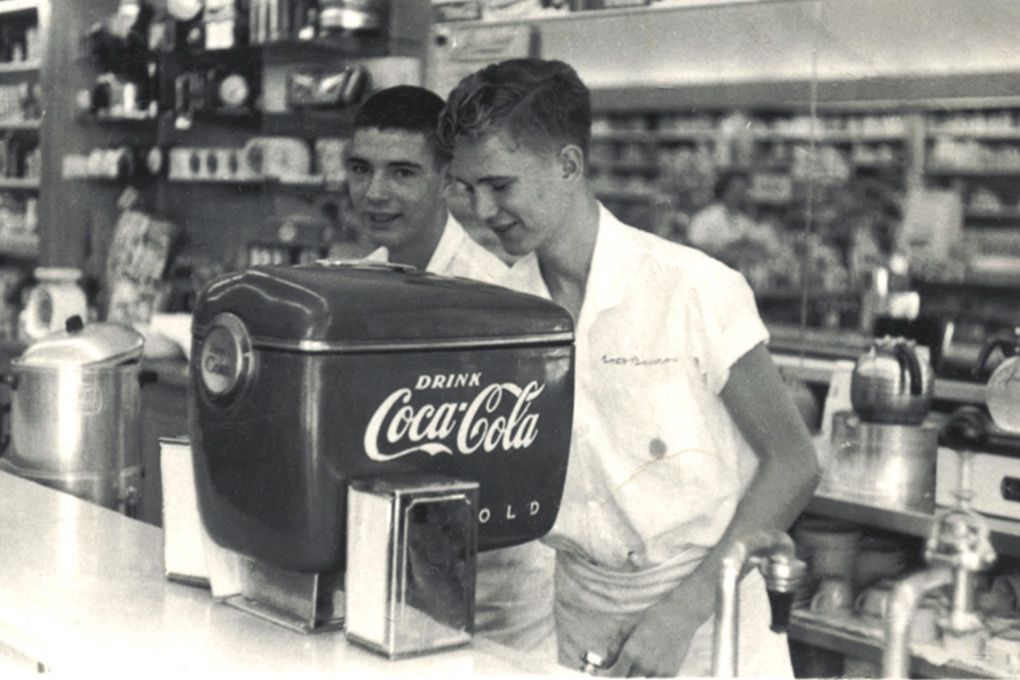 The boats were very much of their time.
In 1959 Dorsett announced a styling partnership with famed industrial designed Raymond Loewy. Among other things Lowey designed the Studebaker Avante, various Coca-Cola machines including the famous "boat motor" counter-mounted fountains. He also designed the Lucky Strike logo, the US Mail logo and the paint scheme for Air Force 1.
The 1959 Dorsett brochure promoting Raymond Loewy's styling partnership featured illustrations of a dash glovebox, fold-down seat backs and compartments in the rear deck.

Although Dorsett boats continued to have the "Styled By Raymond Loewy" badges on the dash for several years, none of the three items from the 1959 brochure are included in my 1960 Belmont model.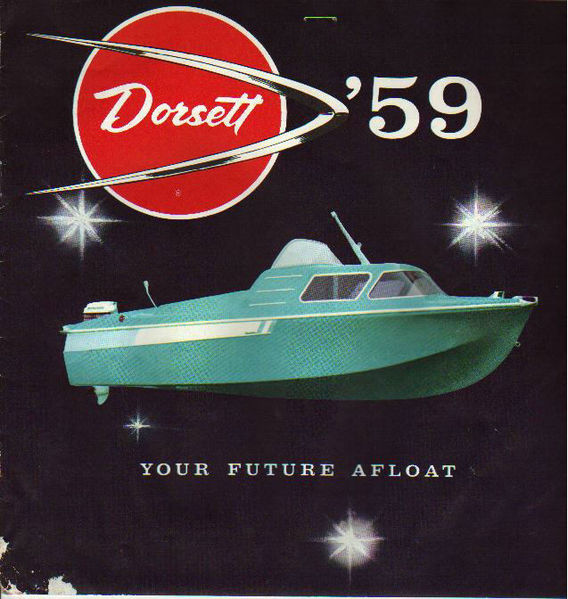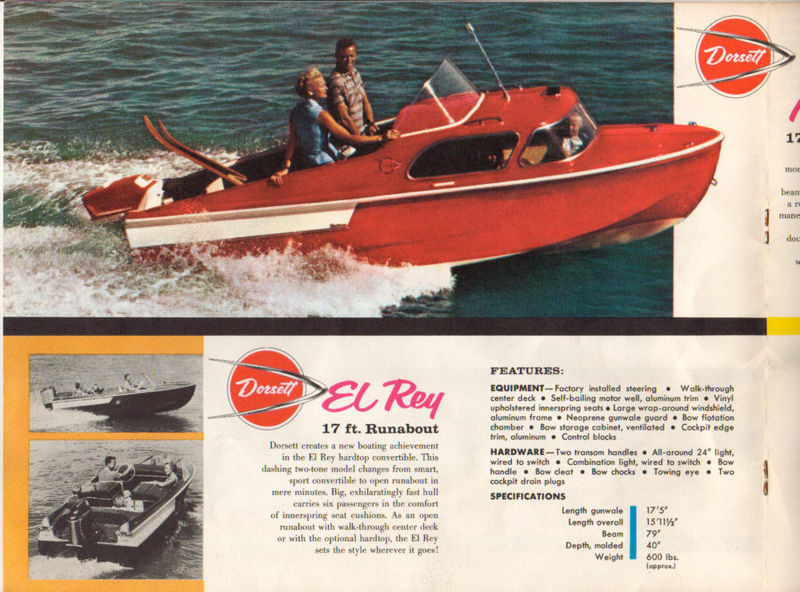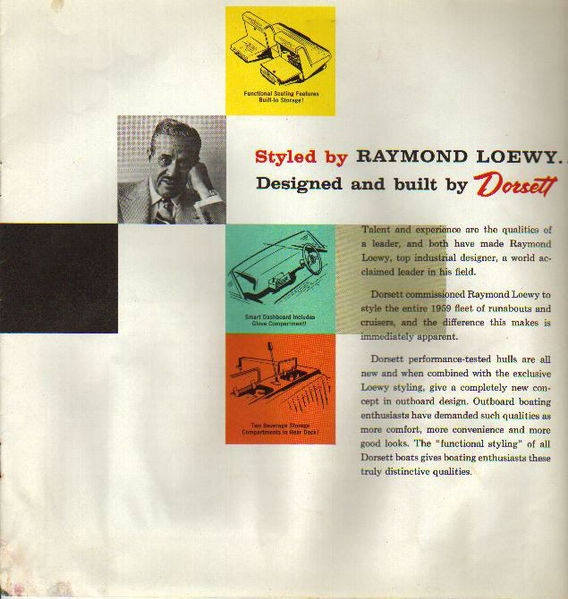 The design was gorgeous. The added benefit was that clean lines made the boat easy to draw – it had that most desirable of design footprints: a recognisable silhouette.  The Foote, Cone, & Belding adverts captured the boat and made it part of the post-war American dream (via):