"I'm stuck in Folsom Prison, and time keeps draggin' on…"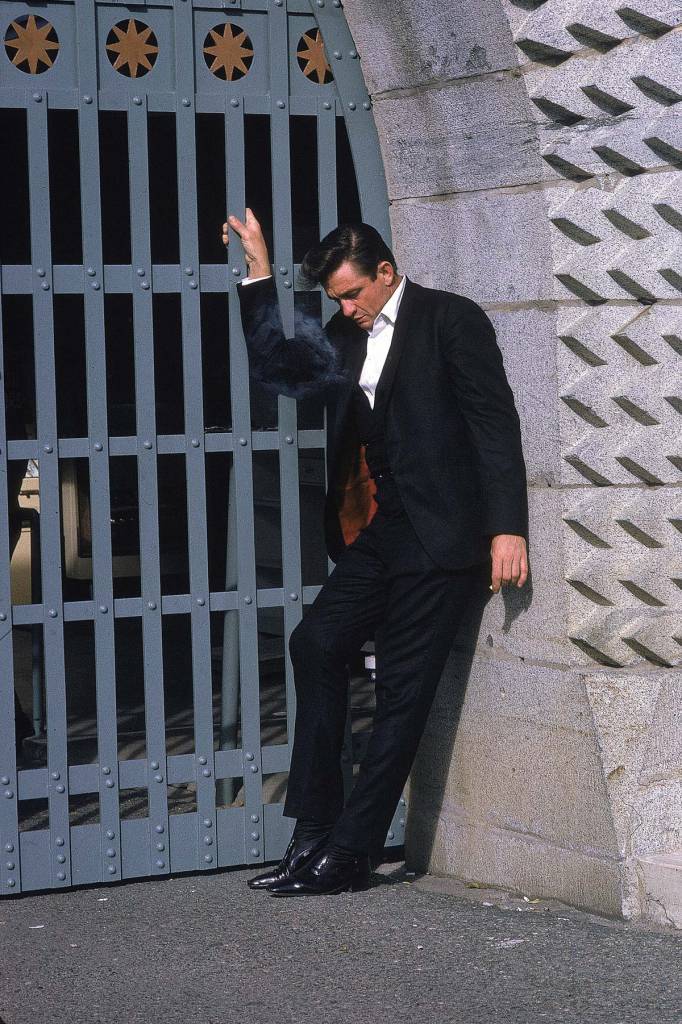 In 1953, Johnny Cash recorded with Folsom Prison Blues. In 1955, the song was released as a 45 and 78 by Sun Records. It was a hit.
On January 13, 1968, Cash and June Carter, the Statler Brothers, the Tennessee Three, with Carl Perkins on guitar, recorded a live version of the song before the prisoners of Folsom State Prison, Folsom, California.
Photographer Jim Marshall recalls:
"The granite walls in Folsom are about eight feet thick, and we had just gotten off the bus and gone through one giant gate into a holding area. Then we went through a second gate, and, when it clanked shut, John said, 'Jim, there's a feeling of permanence in that sound.' After that, I started wondering when we were going to get out of there."
The performances  – one in the morning, another in the afternoon – can be heard on the album Johnny Cash At Folsom Prison. A year later, Cash performed at another prison, leading to the At San Quentin
 album and that great Jim Marshall photograph. Said Marshall:
"There was a TV crew behind me and John was on the side of the stage. I said 'John, let's do a shot for the warden.'"
Cash didn't skip a beat: