Steve Lewis's evocative photographs of London in the 1960s are now available as fine art prints in the Flashbak shop.
Steve Lewis joined The Sun newspaper as a staff photographer in 1972 and stayed until 2006.
"I knew what I wanted to do at a very young age," he tells us. "One day, I was at my school prize giving in Ilford Town Hall and the buildings opposite caught fire and the fire brigade came, and we all went out to watch the fire as the buildings burnt down. There was quite a crowd, and I saw all the photographers and I thought, 'What a brilliant job!'
"I was still very young and I went to the Ilford Recorder office and said, 'I want to be a photographer' and could I start as an apprentice when I left school. And they said, 'After you have finished all your exams, you can come in as a darkroom assistant.'
"They set me up with a camera to learn – an MPP plate camera and fourteen plates, and they sent me out to cover seven stories and said, 'You can take two plates for each one.' It was very difficult, especially if you were covering a large event, like a football match – but, looking back, it was a good way to learn."
When Steve moved to the Newham Recorder, the editor wanted him to focus on social issues and the reality of lives in London's East End that were barely touched by the 'Swinging Sixties'. As some of Steve's images graphically illustrate, London's East End was plagued by widespread poverty, poor housing, industrial unrest and racial tension.
"The thing that first struck you was the poverty," says Steve. "One of my first experiences was reporting on a black family who had just moved to east London. Someone had put a fire-bomb through their door. The whole area was changing so quickly. And some people had a problem with that. It was a turbulent time, what with Vietnam, and Enoch Powell stirring things up. That's reflected in the images."
As Peter Ackroyd writes in London: The Biography: "It has been observed that the West End has the money, and the East End has the dirt."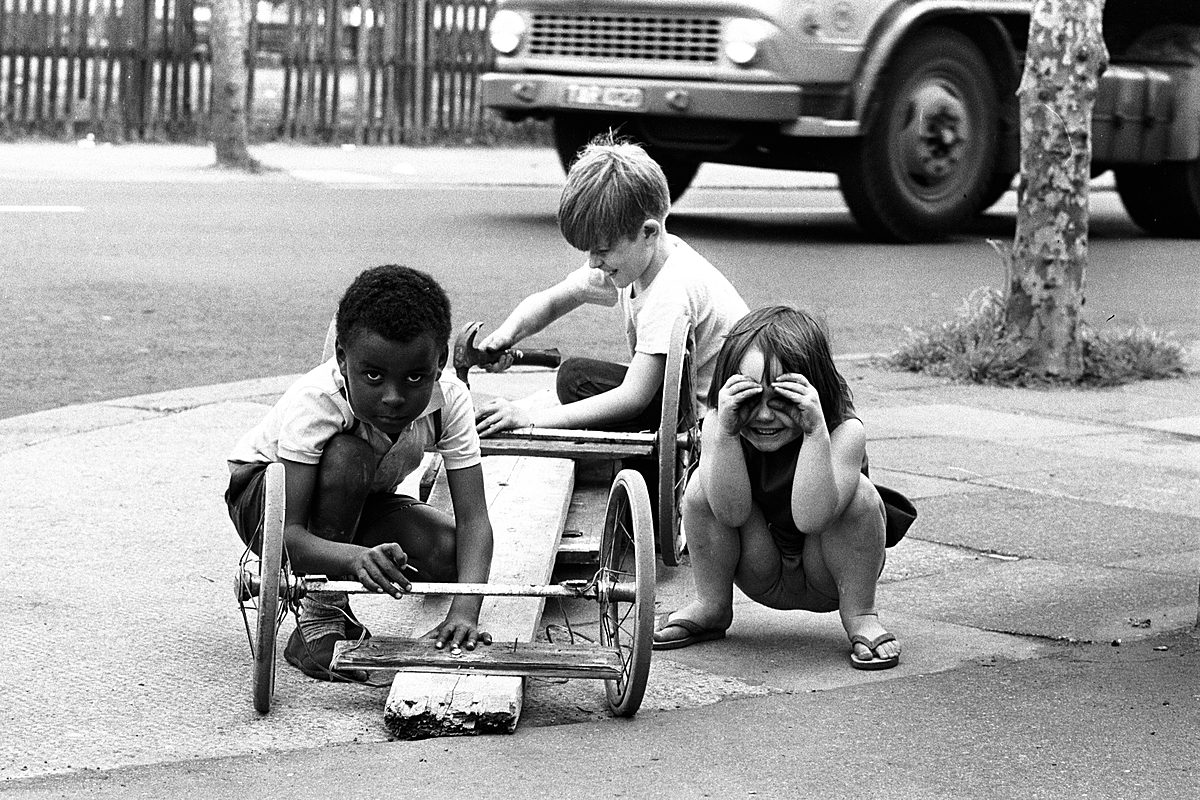 Order Steve Lewis prints in the Flashbak shop.