Papillons by E.A. Séguy (Emile Allain Séguy), 1877-1951, was published in Paris in 1925. The work features 81 sublime images of butterflies (papillons) in 16 tableaux.
Writing in the introduction, Séguy explains that the rarity of some butterflies, their fragility and the high price put on them has led to a dearth of illustrations, which he seeks to redress in a single volume. He has obtained the specimens with "great difficulty". And after working with gouache and watercolours,  produced "reproductions free from any interpretation, as well as from any fantasy".
We're delighted to say that they are all available as high quality prints in the shop – HERE.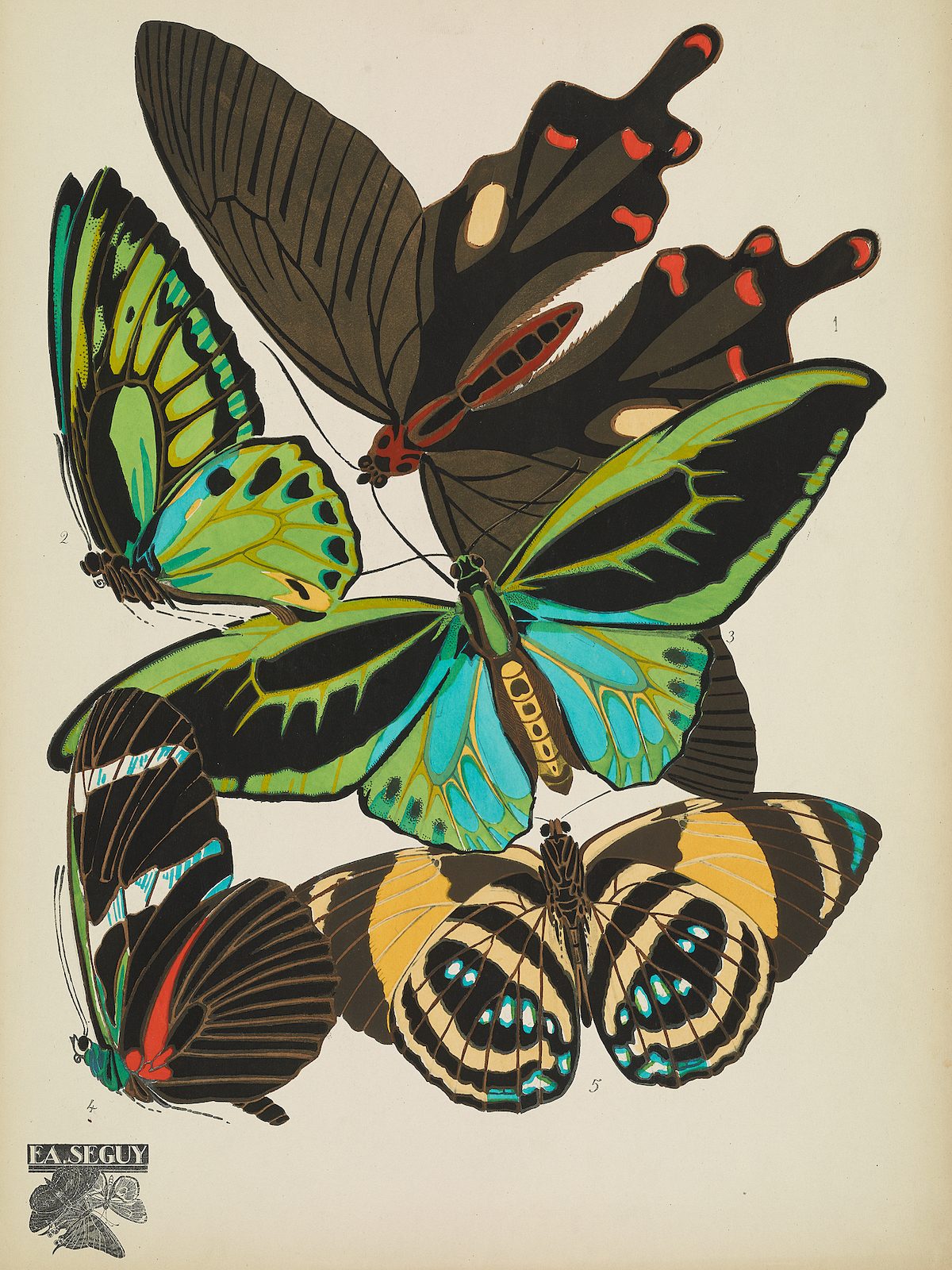 Little is known about Émile Alain Séguy (born France 1877). We do know that he worked as an artist in Paris during the first three decades of the 20th century, having graduated from the city's School of Decorative Arts. In 1913, he founded the art department of the Grands Magasins du Printemps.
He produced eleven albums of nature themed illustrations and patterns, drawing inspiration from butterflies and other insects, flowers, foliage, crystals and animals.
EA Seguy's butterflies are in the prints shop – global shipping is free.