Paleofuture takes us back to these delightful home furnishing concepts at the 1972 Museum of Modern Art exhibition, Italy: The New Domestic Landscape.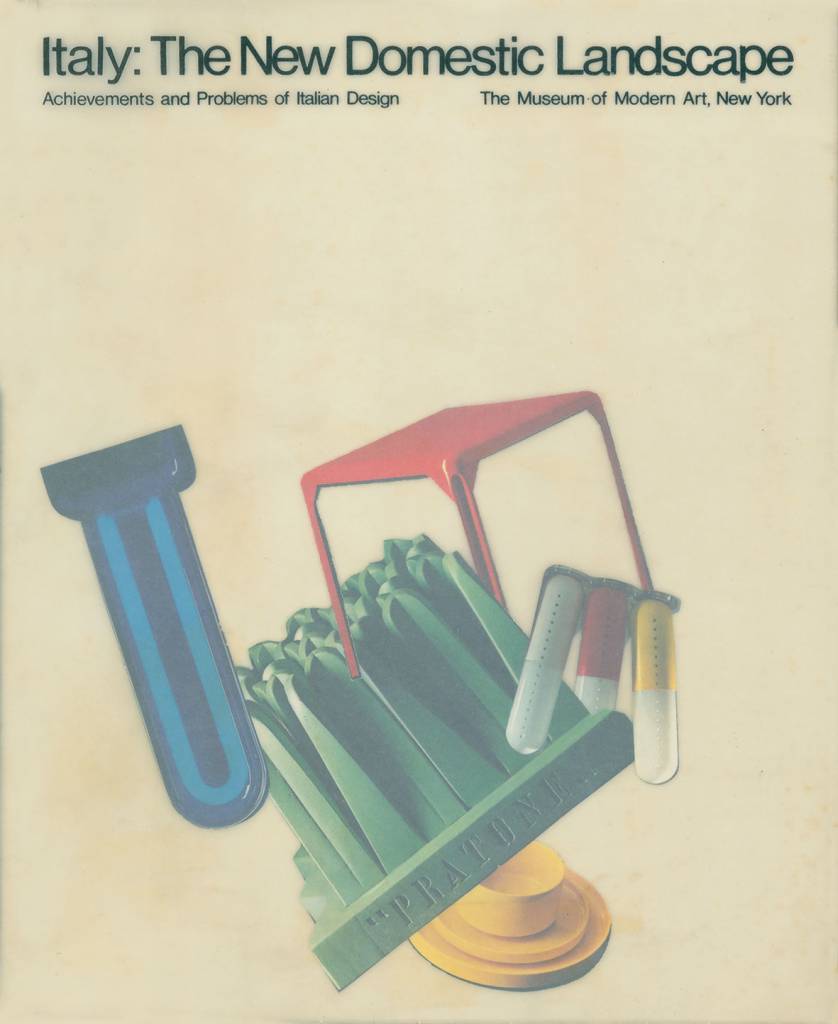 The show featured 180 design objects and 11 environmental installations. The New York museum trailed the show thus:
Made in Italy and shipped to New York, the environments are intended for two modes of contemporary living — the permanent home and the mobile unit. Four illustrate the counter-design approach of designers who believe no more objects should be added to our cluttered consumer-dominated culture and that social and political changes are needed before we can change the physical aspects of our society. Seven pro-design environments were made by designers who believe it is possible to improve the quality of life by improving our physical environment.

The pro-design environments pay special attention to new forms emerging as a result of changing patterns of life style: more informal social and family relationships and evolving notions of privacy and territoriality, as well as the exploration of new materials and production techniques. Each environment occupies a 16 x 16 foot area in the galleries. Among them are Ettore Sottsass' micro-environments in plastic, each on casters so occupants can easily re-arrange them to fit their needs; Joe Colombo's fixed plastic units for bath, kitchen, sleeping, and storage that can be put into any existing space; Gae Aulenti's molded plastic elements which can be combined to form architectural multi-purpose environments; Rosselli's aluminum mobile house which expands from 7 x 14 feet to 20 x 29 feet; Zanuso-Sapper's house, an aluminum container from which two plastic molded shells housing bedroom and bathroom/kitchen units telescope; and Mario Bellini's glass-walled "exploration" car can also expand when stationary.

La Pietra's environment suggests a bridge between the pro-design and counter-design proposals; he believes we can liberate ourselves from present conditions by better use of the communications network. As a prologue to the environments section, and functioning as an ironic commentary on the present, there is Gaetano Pesce's "underground room." It represents the remains of a habitat of the year 2000 as found in the year 3000. The counter NO. 26 -3- design environments consist of Superstudio's 6x 6 foot box of polarized mirror glass with a grid in the floor through which tubes project bringing air, food, water and communications to the occupants, who can also watch a film on TV that describes the designers' vision of the world and see pictures of clouds projected on the celling; and Archizoom group s empty room containing only a microphone over which come harsh words about the destruction of objects and institutions, followed by a pleasant voice describing a Utopian world. Derossi, Ceretti, and Rosso, a group of young designers from Turin who believe there is no point in designing any objects or environments until the entire urban policy is redirected, wrote three pamphlets which are given to visitors, describing the present and the future. (Read their pamphlet here.)

Complementing the environments, there will be a display of 180 objects produced it Italy during the last decade by more than 100 designers. These examples of product design (furniture, lighting fixtures, flatware and china) were selected for their design quality and to illustrate the various intellectual design positions which have evolved in Italy in the last 10 years.