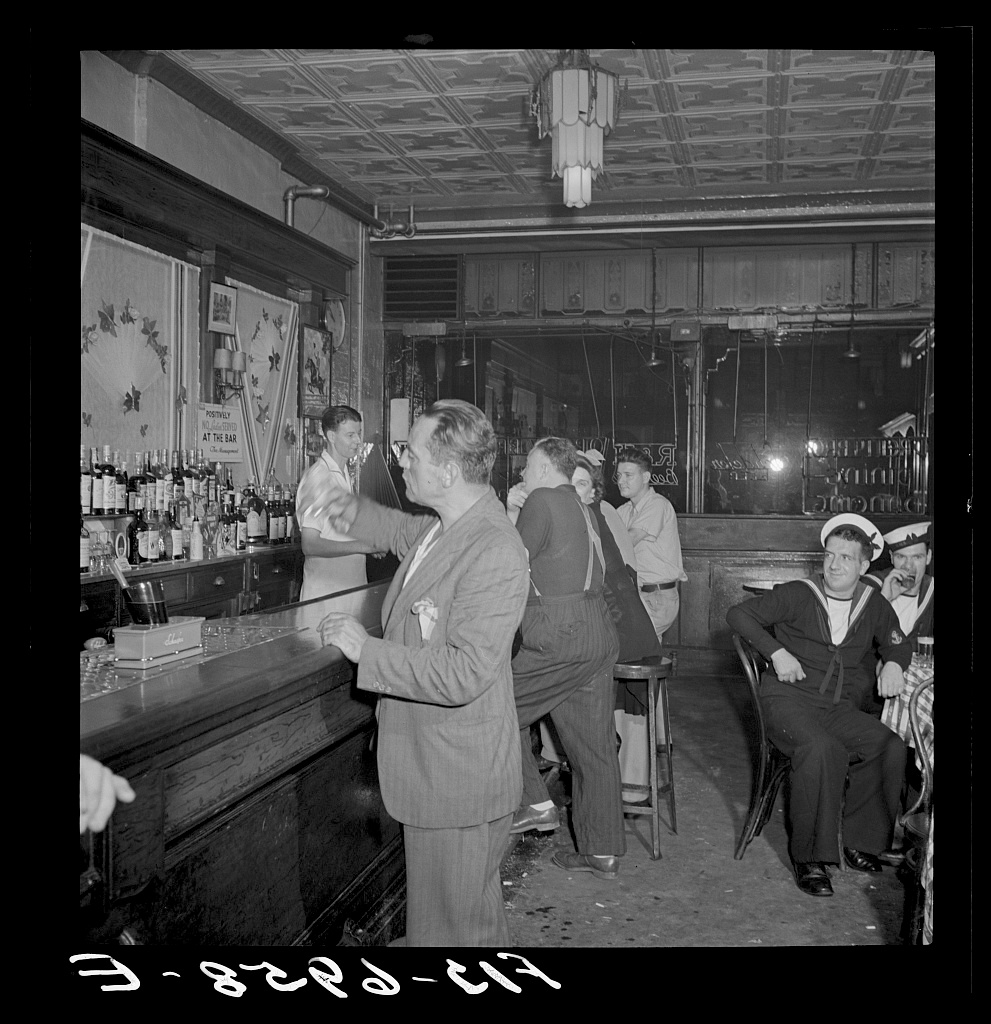 In 1942, the photographer Marjory Collins, who once described herself as a "rebel looking for a cause", took these photographs of customers in O'Reilly's Bar at 935 Third Avenue, New York City. Some of whom were sailors on their last night of leave.
Collins began her photojournalism career in New York City in the 1930s by working for such magazines as PM and U.S. Camera. Few women were full-time magazine photographers at the time. She had married to a fellow student in 1933 but  divorced two years later. She sold her wedding silver to buy her first camera.
In 1941, Collins joined Roy Stryker's team of photographers at the U.S. Office of War Information.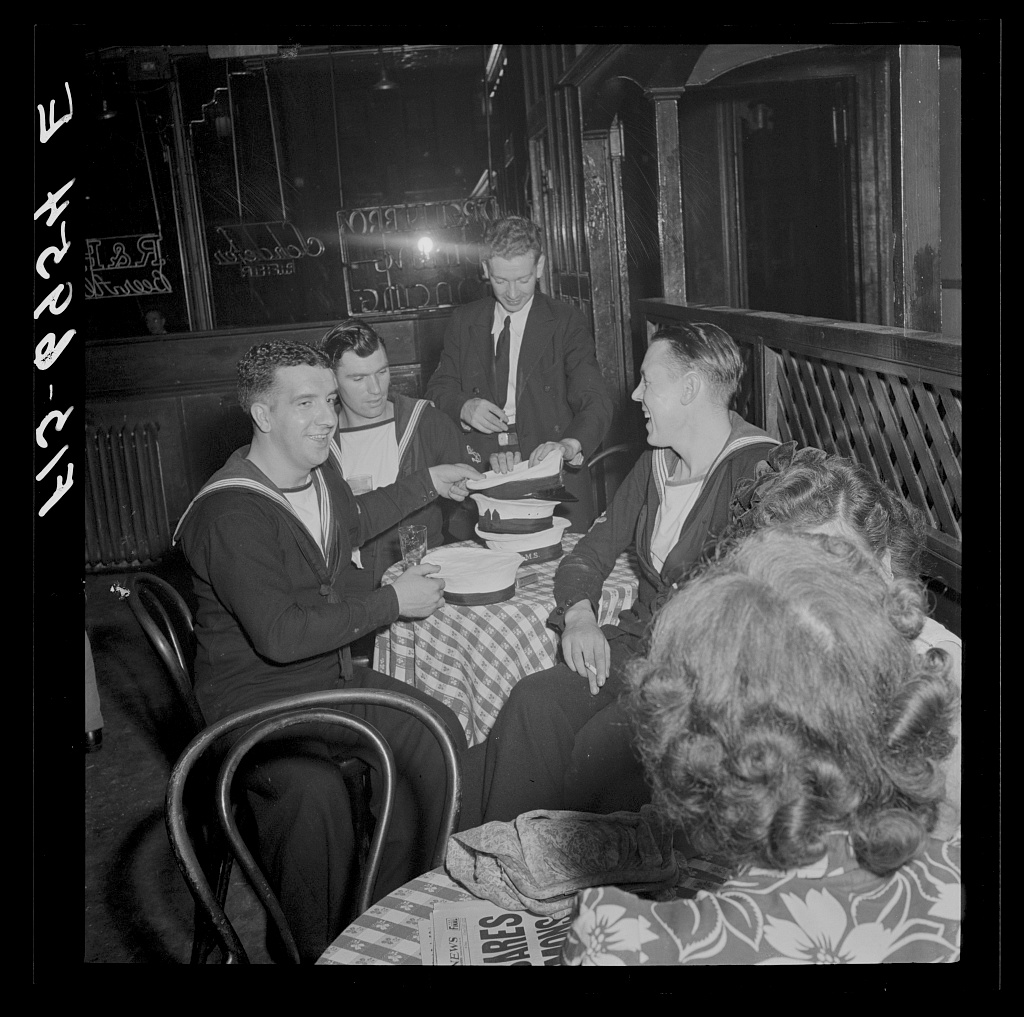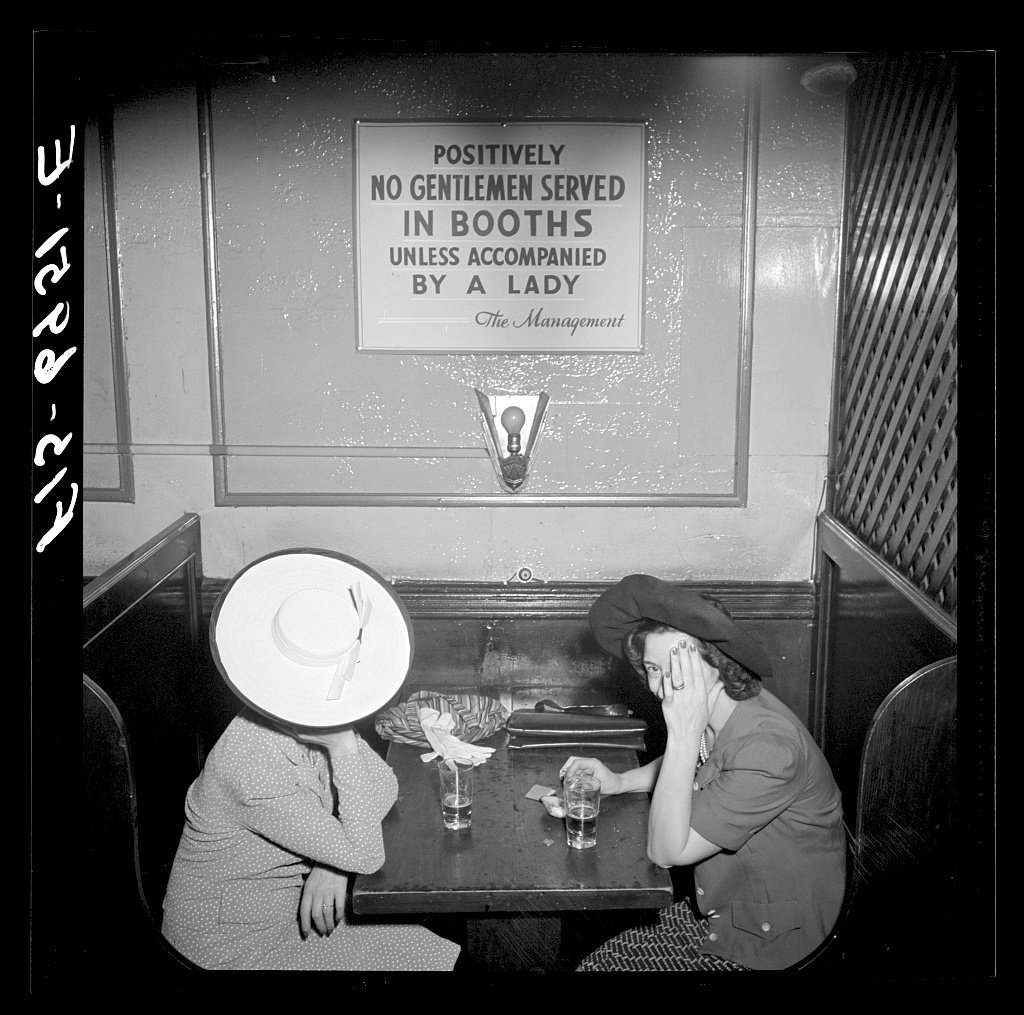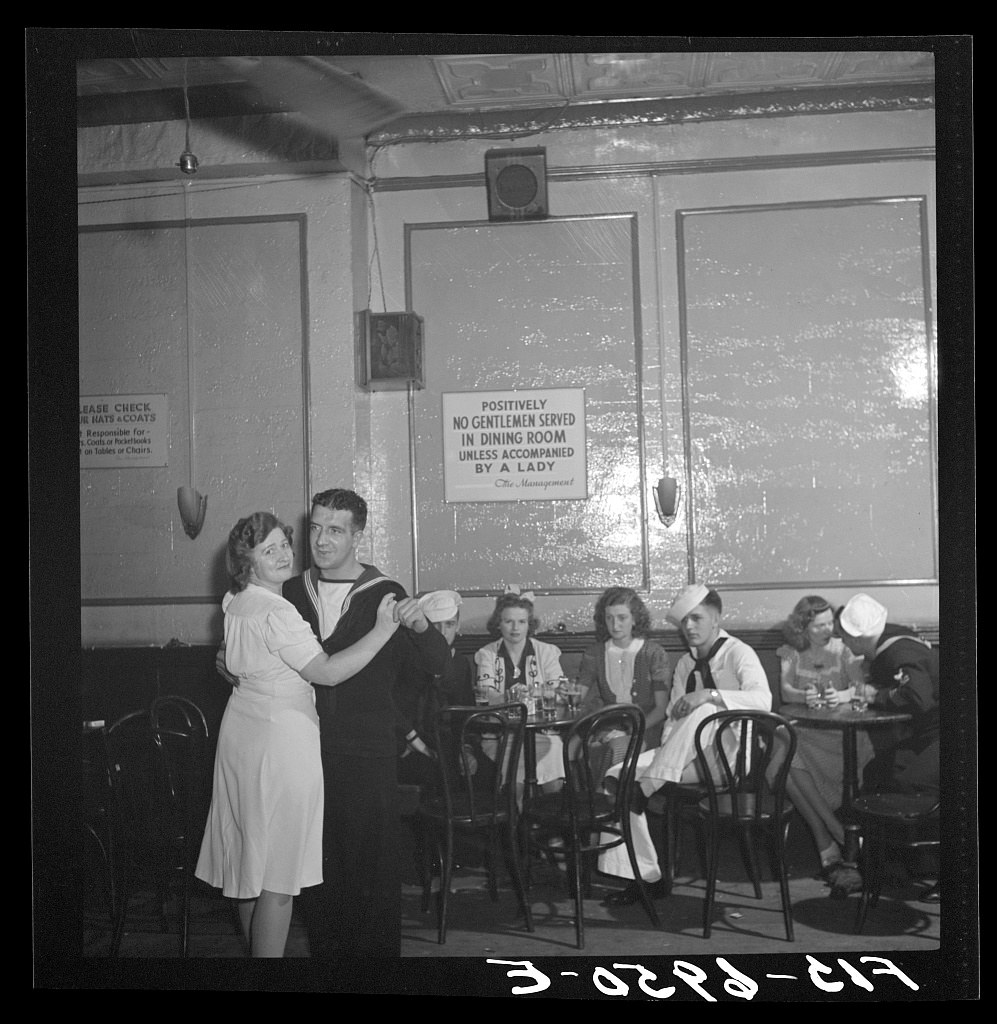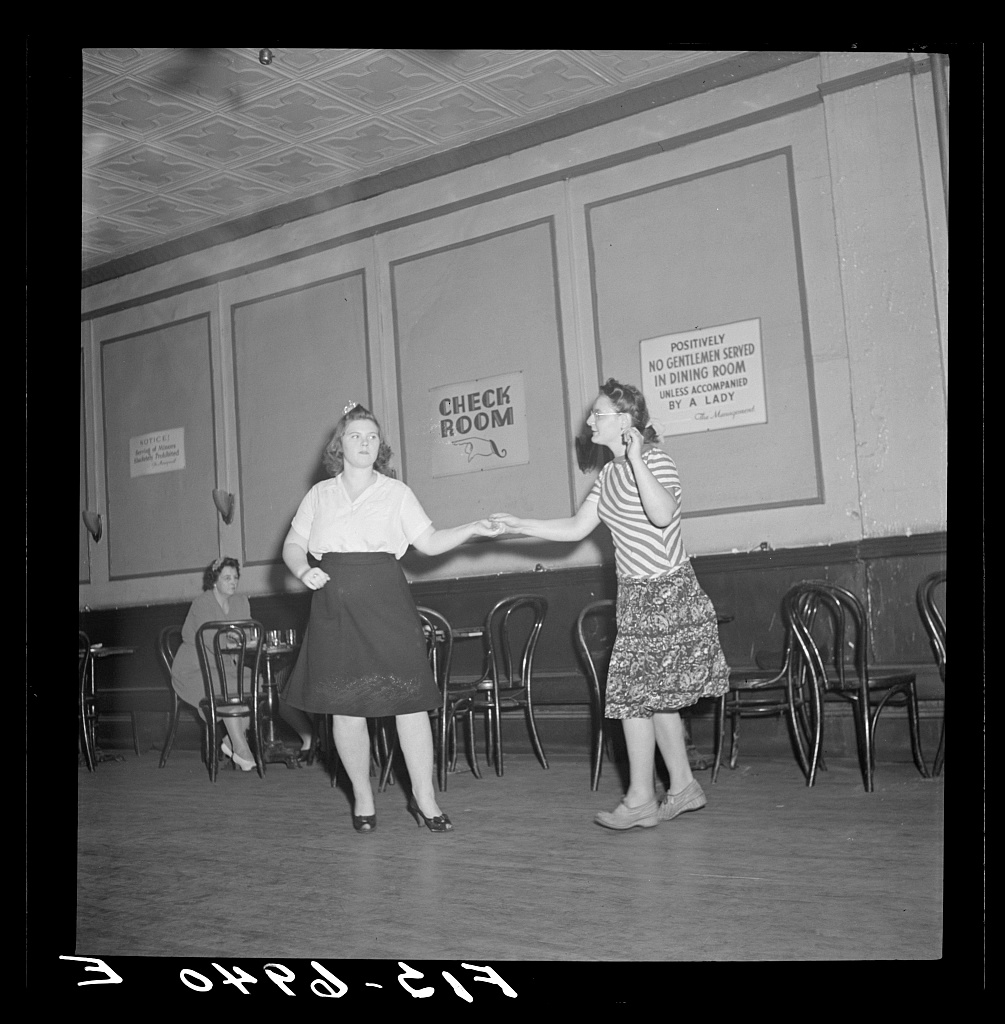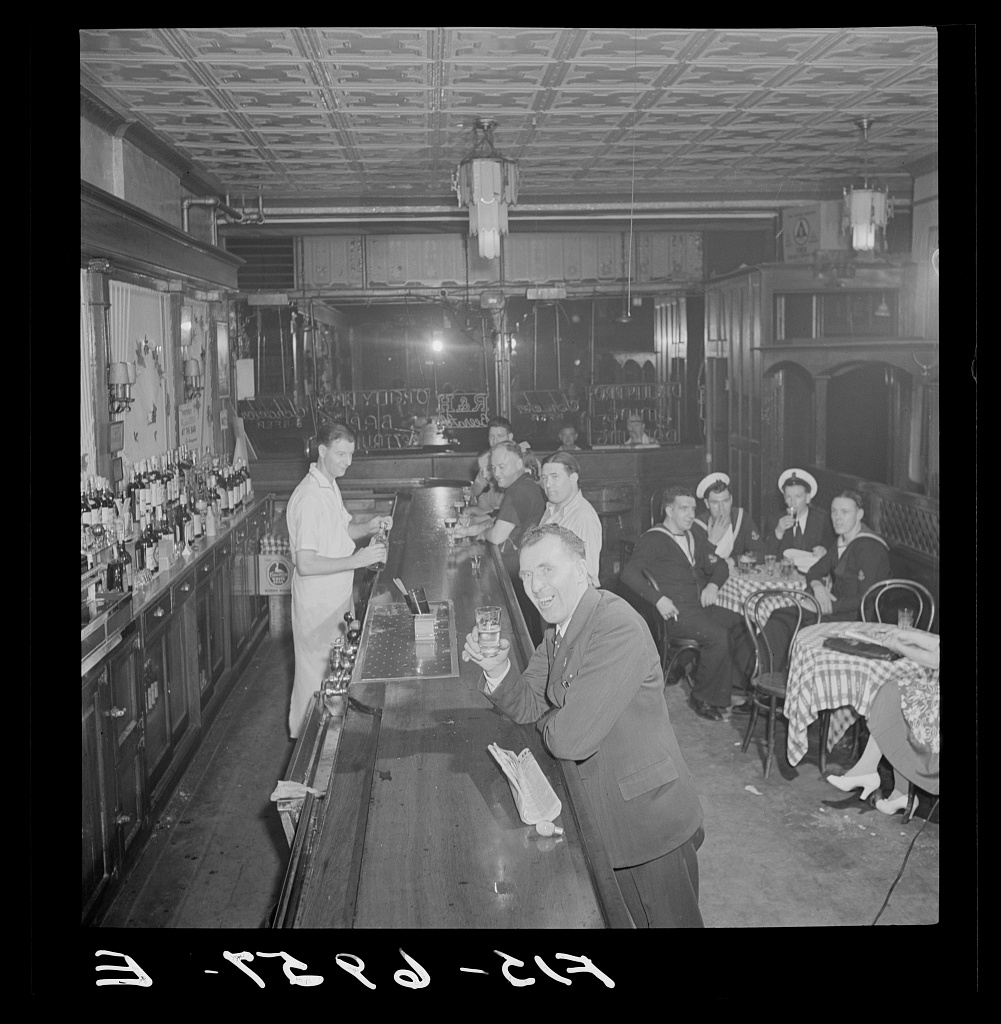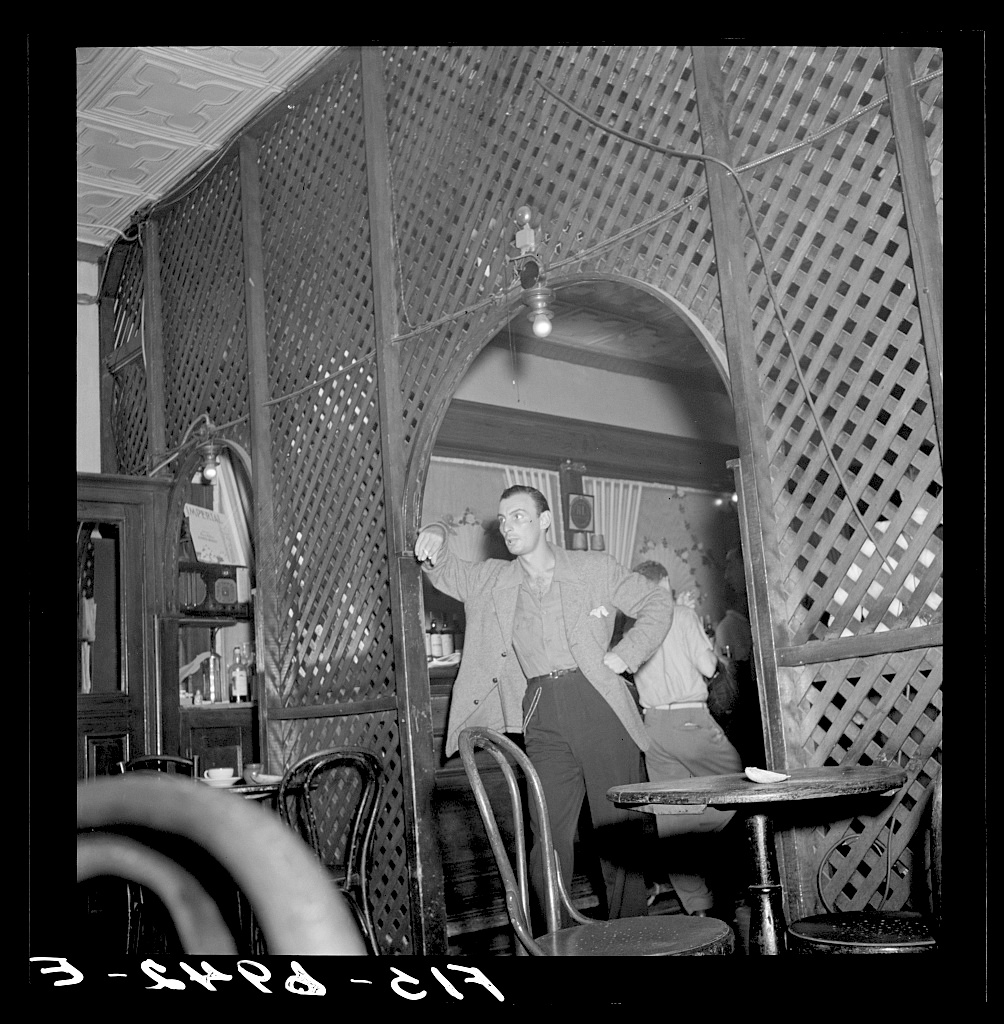 In 1971, Collins founded the first magazine to address the needs of the mature women, called Prime Time. As Collins once remembered "Ageism and sexism hit me hard four years ago when I found myself out of a job and forced to go on welfare to have an operation. I became so angry I started PRIMETIME, a journal for and by older women." During the 1980s, Collins lived in San Francisco and obtained an M.A. in American Studies at Antioch College West, where she studied the role of older women in society. She was researching a pictorial exhibition on women's history when she died of cancer in 1985 at the age of seventy-three.
For more information on Marjory Collins read this essay on her life by Beverly Brannan