ON October 24, 1987, heavyweight boxing champion Frank Bruno knocked out Joe Bugner in Britain's most hyped boxing match, held at White Hart Lane, London. Bruno took home £750,000, Bugner got £250,000.
Bruno was 25 years old. Bugner was 37 years old.
Bruno had enjoyed a rapid rise in boxing
From amateur champion…
…to professional champion.
That1980sSportsBlog sets the scene:
Bruno of course was the darling of British boxing in the eighties, although I probably wouldn't use that word if I ever met him. Through his relationship with commentator Harry Carpenter, and his initial exploits in the ring, Bruno had enchanted the nation, bringing hope to boxing fans that finally we had found a great British heavyweight prospect, and also amusing us with his humour and nature outside the ring too.
After 21 straight wins between 1982-1984, Bruno came unstuck in the final round against James 'Bonecrusher' Smith, but had recovered sufficiently to gain a crack at the WBA title against America's Tim Witherspoon in 1986.
The fight with Witherspoon was a big affair.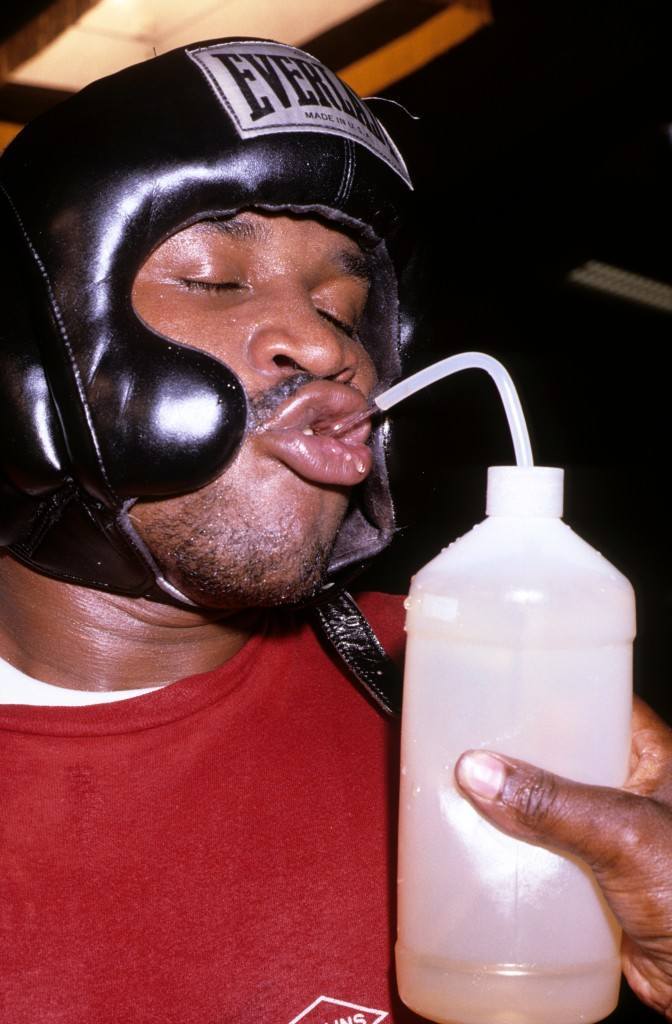 Fight night!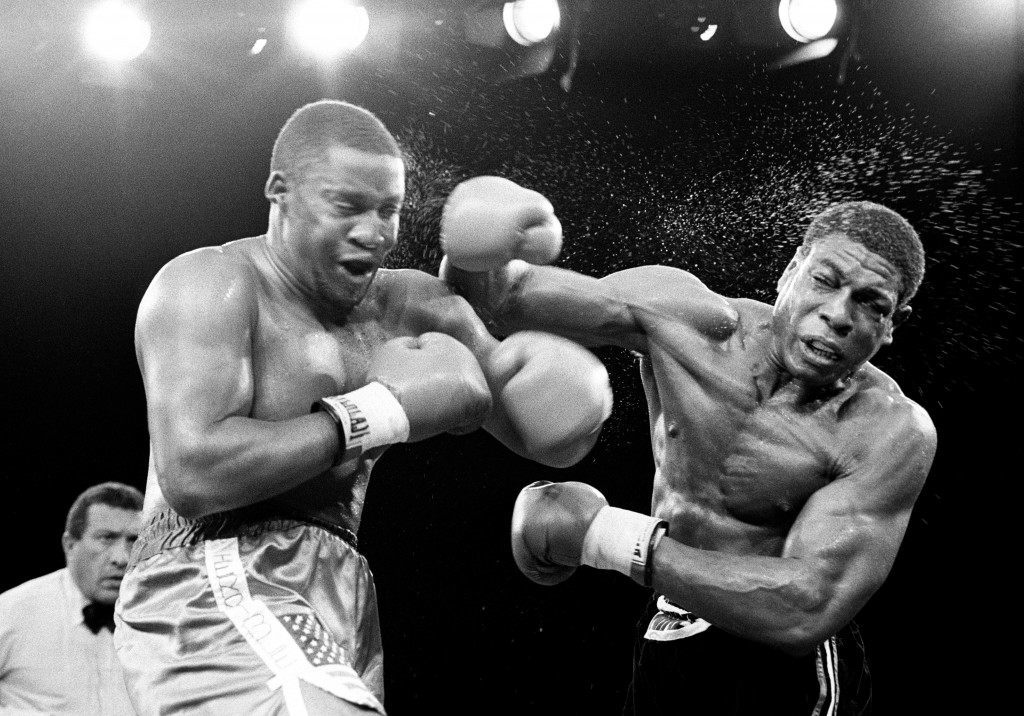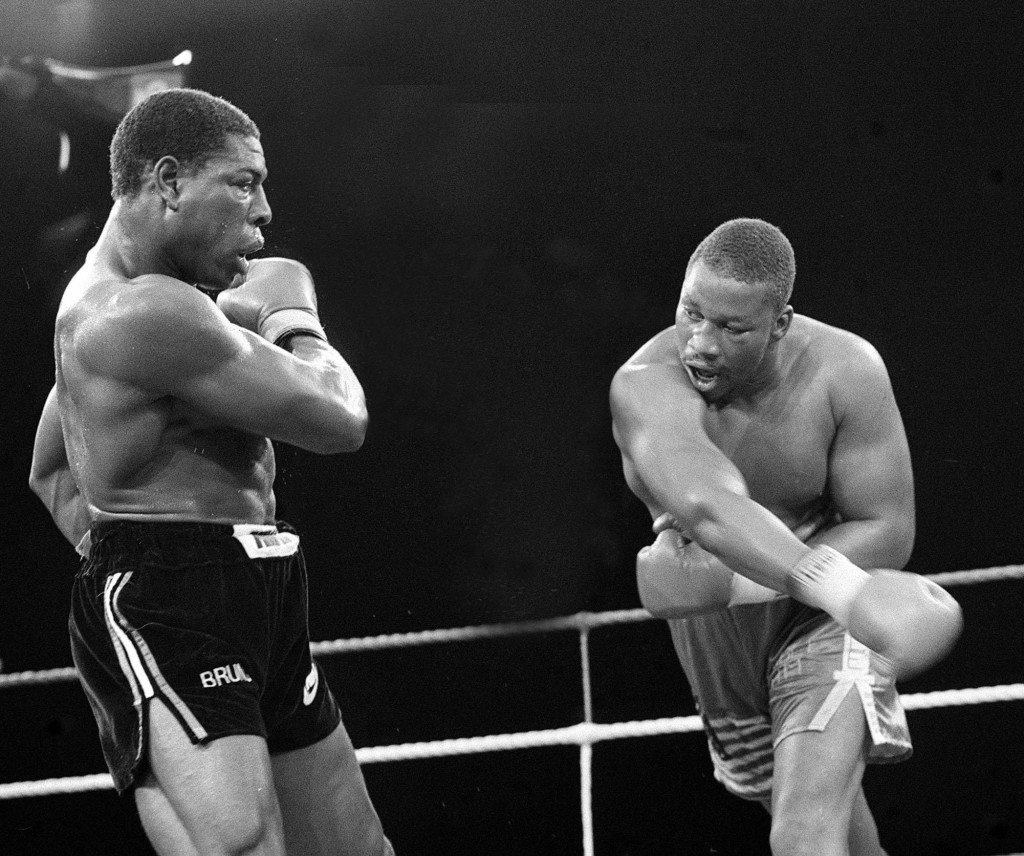 Despite leading in the fight, Bruno's lack of stamina came back to haunt him, and Witherspoon finished the fight in round 11, meaning Bruno had to start again on the path to another tilt at the heavyweight crown.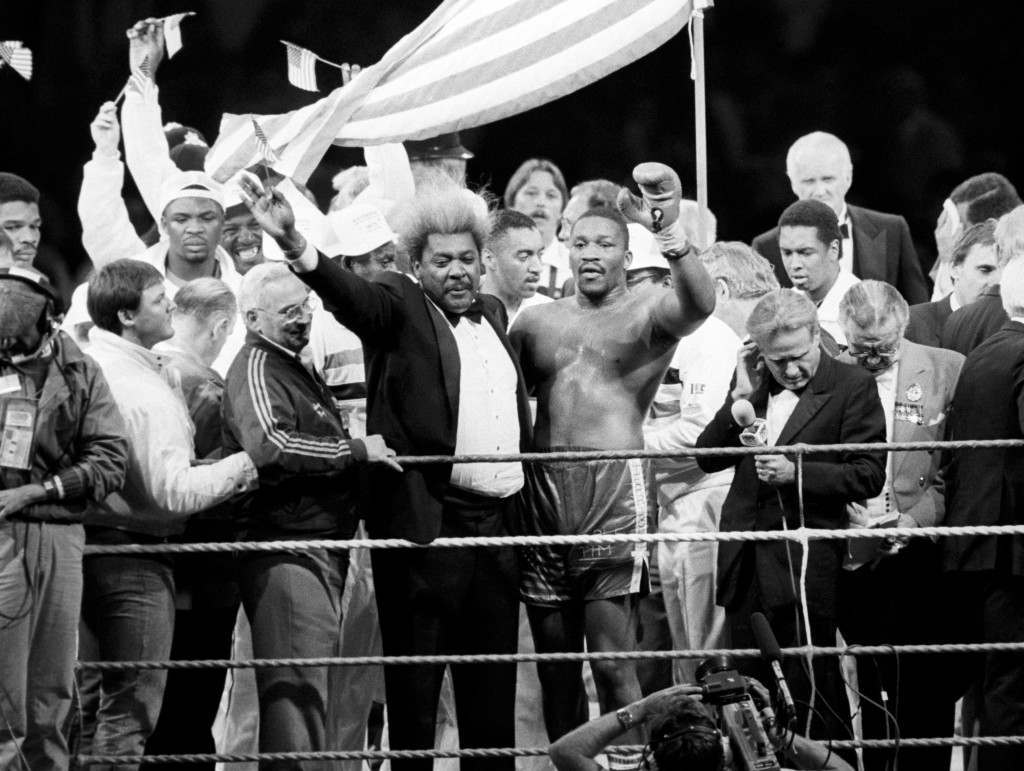 Enter Joe Bugner.
Bugner was everything that Bruno was not, especially in the popularity stakes. The Hungarian-born fighter had hardly endeared himself to the hearts of the British public, by controversially defeating Henry Cooper in what turned out to be Cooper's last ever bout in 1971.
Defeating our 'Enry on a hotly disputed points decision was tantamount to mooning at the Queen during the recent jubilee celebrations. "I never wanted to be the man who ended Henry's career. I had no idea that was to be his last fight" Bugner commented in 2008. "What happened to me after that fight was worse than being crucified. Even the Kray twins got a better press. I was blamed for something I had no control over and one moronic Labour MP even called for me to be stripped of my title, stripped of my assets and sent back to wherever I came from. I was a 21-year-old kid and my mind was totally f****d after that. I had another 20 fights in England after beating Henry and the reaction from the crowd was bloody painful every time. In the end, I was chased out of my own country."
In subsequent years, Bugner would establish himself as a decent heavyweight, losing to Ali in a shot at the world title in 1975.
Bugner was 22 when he gounf Ali for the first time. Elvis was in the room:
Elvis Presley had presented The Greatest with a magnificent bejewelled robe with the words 'People's Choice' spelt out in gemstones on the back.

Elvis was performing at the Las Vegas Hilton and before the fight he invited about 50 or so people to his hotel suite for a party.

"I thought I'd be very complimentary to him," recalled Bugner. "I said, 'Excuse me, Elvis that's a beautiful robe you gave Ali. I'd love one like that because, as you know I'm also a champion.' But Elvis turned around and said, 'You're no champion' just like that. I told him to get stuffed and I walked out.

"His bodyguard, a guy they called Big Red, came over and said, 'Hey man whatya doin … no one speaks to the King like that.' I replied, 'Mate, you tell Elvis he's a d***head.' Mind you I still listen to him in the car!"
But the British public didn't forgive or forget easily, and Bugner's defeat of Cooper still rankled, although it seems harsh to blame a man who, after all, didn't decide who the fight should be awarded to.
However, in recent years, Bugner had made yet another comeback, beating Jame Tillis, David Bey and Greg Page within a year, and he was starting to move back up the world rankings.
Bugner news was back.
Vital Boxing takes up the tale:
Bruno had been lined up to face Trevor Berbeck, at Wembley, but an injury to his potential opponent put pad to that fight. With the need to keep active a priority, the wheels were set in motion for a fight to take place… Making a foray into Boxing for the first time, Barry Hearn did the deal that would see the two pugilists go face to face in a contest to be held at White Hart Lane (Tottenham's ground) on October 24th.
…40,000 crammed into the famous stadium and waited for what was a highly-anticipated bout. Bugner entered the ring in a white gown adorned with the gold and green of his adopted Australia whilst Bruno, resplendent in his familiar red gown, entered the ring to tumultuous cheers with the Union Flag flying high in his corner..

Round eight was to be the pivotal round in the fight, once again Bruno was forcing, in the most professional of ways, the fight and as the end of the round a flurry of punches, accompanied by a push, saw Bugner slump to the canvas. As he arose, Brunorained more punches down on the struggling Bugner and just before the bell sounded his corner threw the towel in, although the official records show that John Coyle, the referee, had stepped in to save Bugner from more punishment.
Bruno won. Bugner was gracious in defeat:
"Bruno's punch could upset Tyson. He certainly punched harder than I thought he could. I hope he smashes Tyson's face in…"
Bruno did fight Tyson on February 25, 1989. The British loved him. A nation willed 'Big Frank' to win. Game on and Bruno landed a huge punch, Tyson wobbled.
Harry Carpenter didn't so much commentate and he did cheer for the country's great hope:
"He's hurt Tyson. He's hurt Tyson and Tyson knows it and is going for him… He knows he can hurt him now. Get in there Frank"
And then Bruno was pulverised.
But that's another story…