These mug shots are of prisoners brought before the North Shields Police Court between 1902 and 1916.
Margaret Ann O'Brien made it into the pages of Shields Daily Gazetteon13 August 1904:

"NORTH SHIELDS GIRL SENT TO GAOL

At North Shields to-day, Margaret A. O'Brien (14), 1 Queen's Terrace, North Shields, was charged on remand with unlawfully attempting to obtain from John Thos. Hewitt the sum of £1, the money of Messrs Irvin and Sons, fishing boat owners, with intent to cheat and defraud. She was further charged with obtaining £1 on another date from the same firm.

In the first case Mr Hewitt stated that the girl came to the office of his employer on the 5th inst., and said she had been sent by Mrs Davies, the wife of an engineer serving on one of their boats, the Langley castle, and asked for a sovereign. As she had twice previously been at the office for money, supposed to be for Mrs Davies, but which she had never received, witness detained her and sent for the police.

Elizabeth Ellen Davies, wife of George Davies, stated her husband was employed by Messrs Irvin and Sons. She had never sent the accused to receive any money at the office. She had only seen her once before and only knew her by sight.

Detective-Sergt. Scougal spoke to being called to Messrs Irvin and Sons' office on the Fish Quay and finding the accused detained there. He charged her with attempting to obtain £1 by means of false pretences and she admitted the offence. At first she told him that her sister sent her, but subsequently she said she had gone on her own initiative.

On the second charge it was stated in evidence that the accused went to the office on the 29th ult. and asked for£1 for Mrs Davies. This was given to her and she signed the receipt as Lily Muir.

Detective Scougal said when charged with the second offence she stated that a man of the name of Cook had sent her and had given her a share of the money. Her story, however, could not be verified. The accused, who was crying bitterly, admitted the theft in both cases.

The Chairman (Mr F.R.N. Haswell) said the magistrates had been very much puzzled to know what to do with the accused, as she did not seem to have an idea of what theft was. He added that they were going to inflict a punishment upon her which it was hoped would have the effect of reclaiming her from the career in which she had started. He committed her to prison for seven days on each charge. There were two other cases of the same character against her, but one was withdrawn and other was not gone into".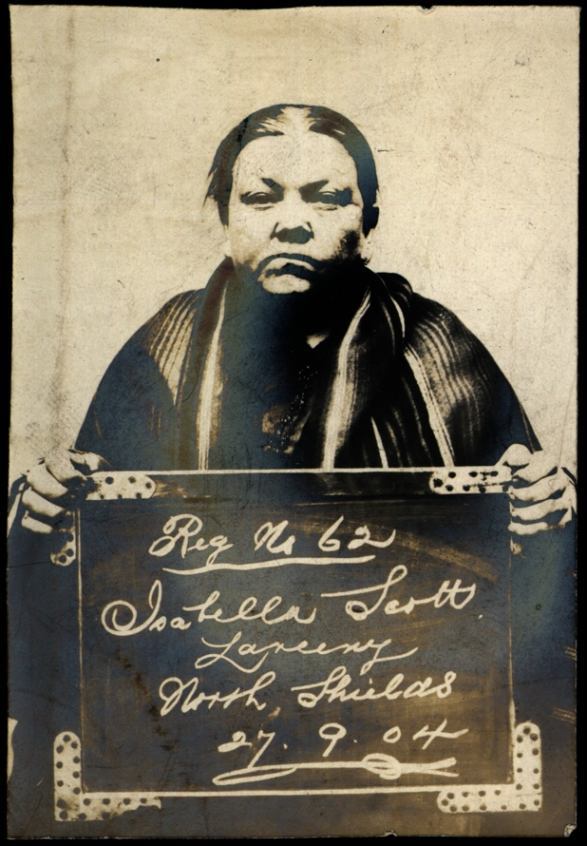 Via the Tyne & Wear Archives