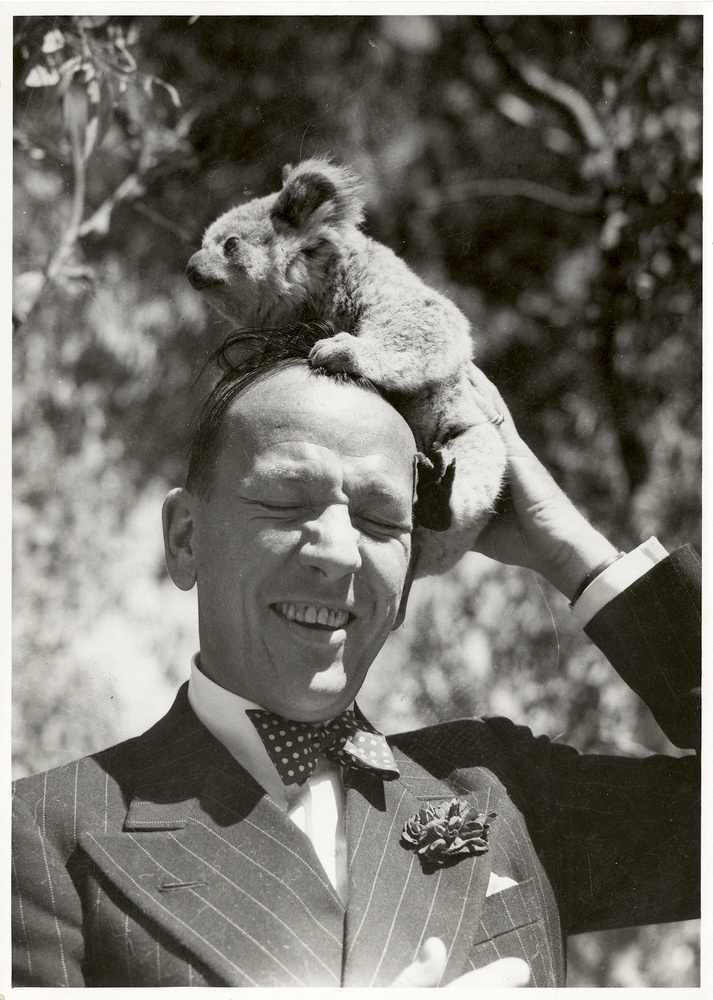 At the end of 1940 into 1941 Noël Coward toured Australia. On the 3rd December 1940 he wrote to Lorn Loraine ("Lornie") his assistant:
Menzies Hotel, Melbourne, 3rd December 1940.

Nobody in England has the faintest idea what the Australians are like, and when I do get back I am going to make it my business to tell them. They are simple and direct and friendly, and their feeling about England is so deep and touching that in my opinion a great deal more should be done about them, from our point of view, than has been to date. This really is being a wonderful experience.

The Australian country – what I have seen of it from aeroplanes and motor cars – is perfectly beautiful, but, the thing that is nicest about it here is its Englishness. It is good, honest middle-class, neither common nor social. There is no snobbery around , or very little, and I should think that in future years it will turn out to be far and away the most important jewel in our Imperial crown. If, in the future, I hear anybody saying, "Darling, really the Australians are too dreary for words – those awful voices, etc., etc.," there will be trouble.
At one point Coward visited a 'Koala Farm' in Adelaide…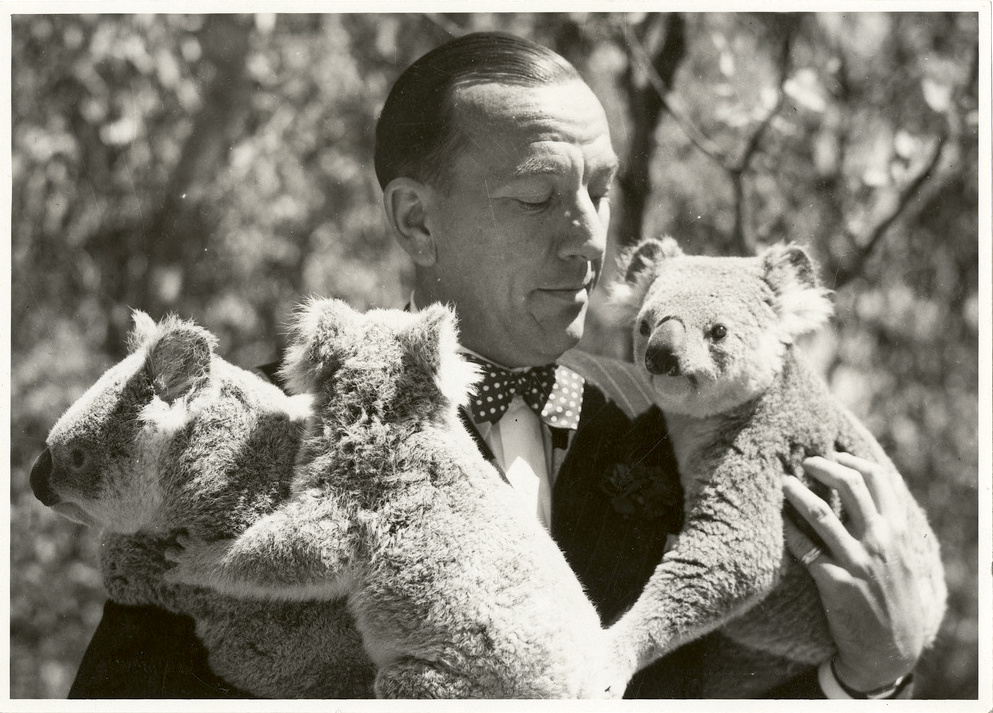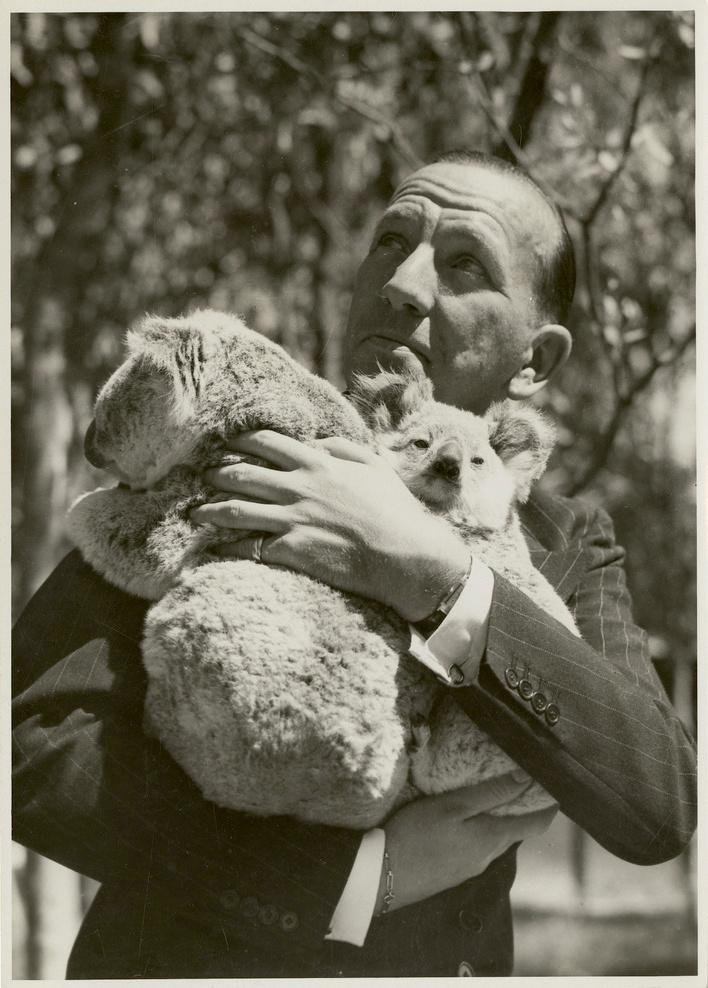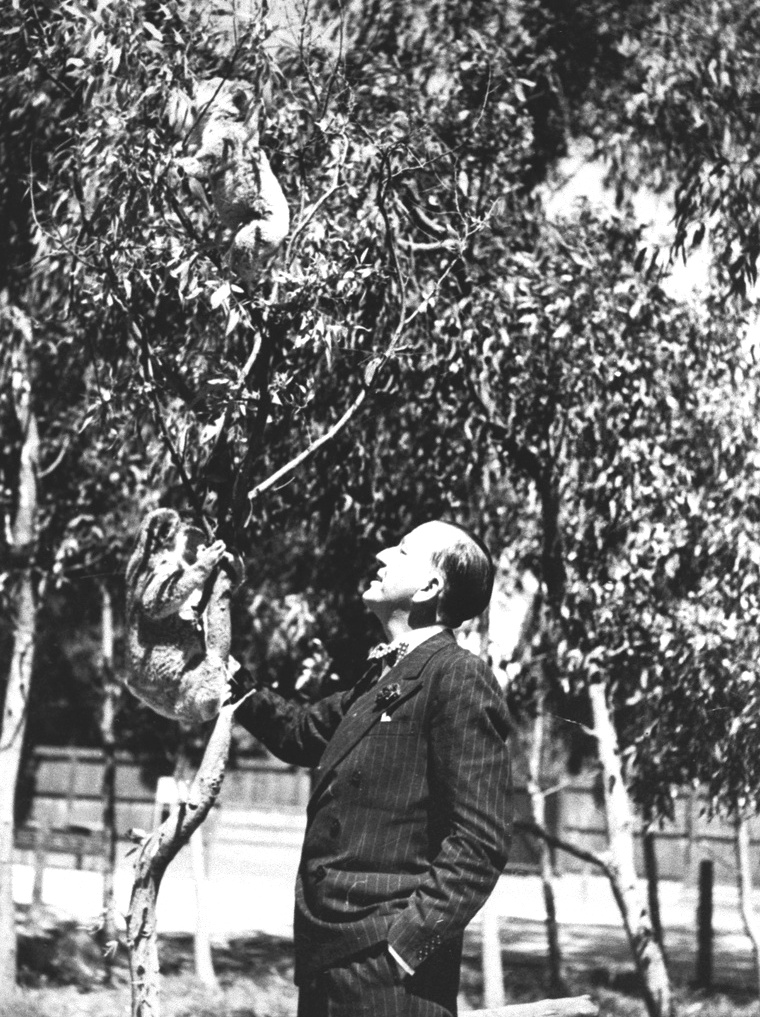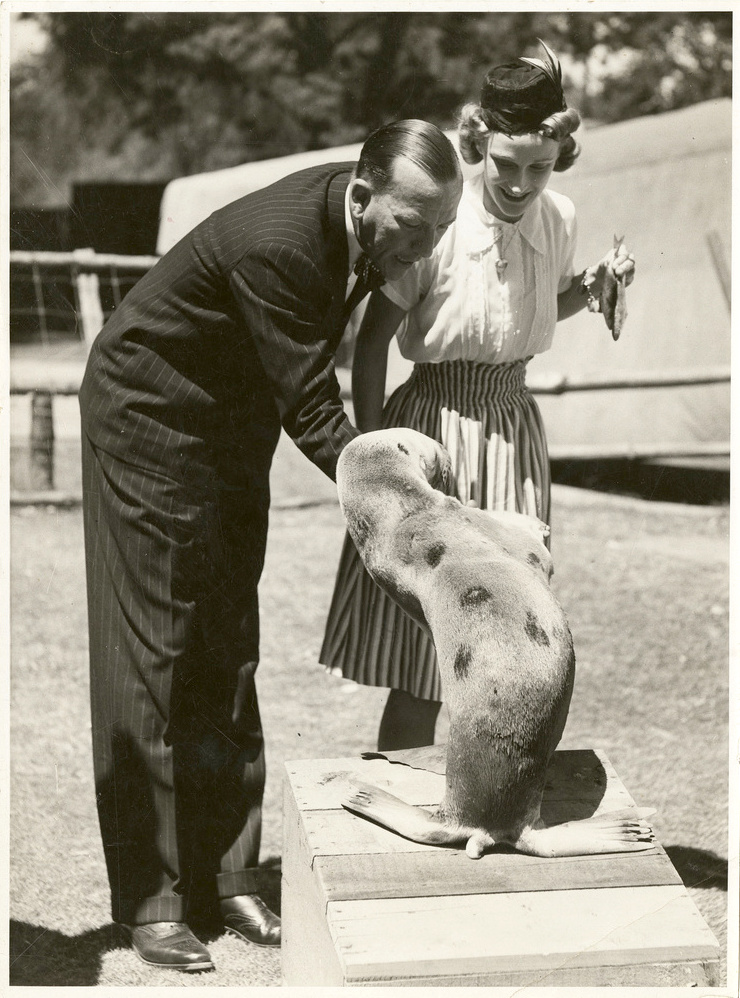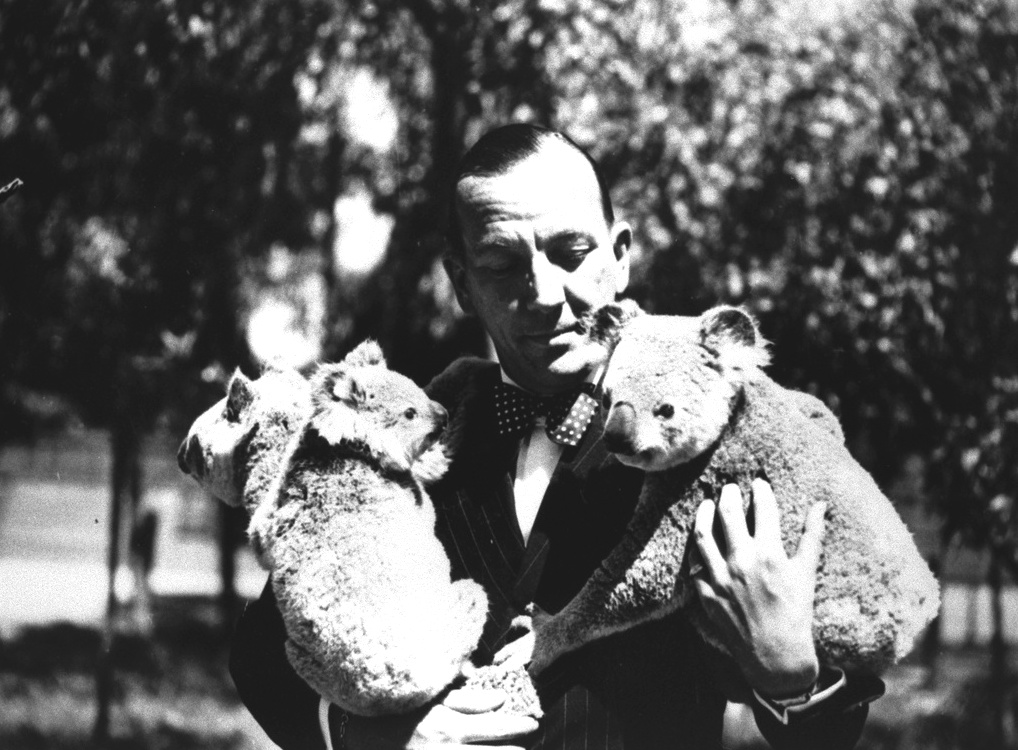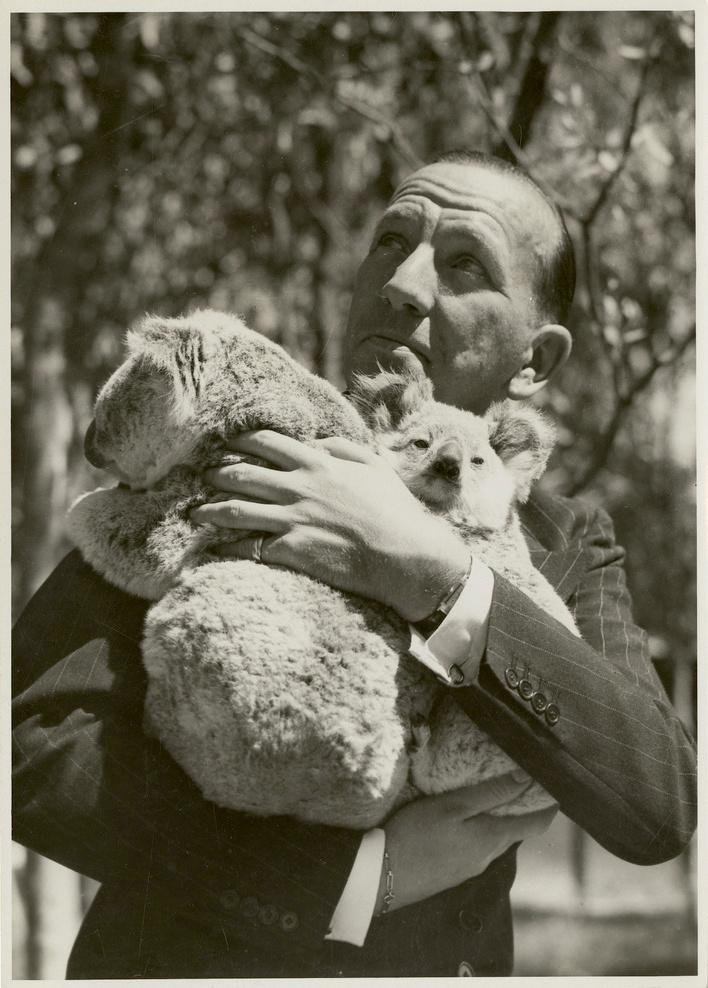 Photographs via the State Library of South Australia